Last Updated on November 17, 2022 by Leyla Kazim
For those wanting to experience a true slice of London life without the rose-tinted spectacles of well-kept tourist attractions and stately buildings obscuring the view, there are few better places to while away all hours of the day than at its pulsating core; the area mainly bound by the arterial routes of Shaftesbury Avenue, Oxford Street and Regent Street, also known as Soho.
Never was there a truer representation of the full spectrum of the walks of life that call this city home than within this approximate square mile of London. With a history steeped in entertainment and stimulation of every nature, you would be hard pressed not to find something that floats your boat with an unrivalled buoyancy.
The coarse queens of Old Compton, the vinyl votaries of Berwick, jazz junkies on Gerrard, Italian expats and strong espressos on Frith, working girls gyrating on Green Court, media creatives with sockless feet in loafers, Big Issue sellers and suited city traders swigging pints, pushers and gawkers, pimps and poets, preachers and prostitutes, titillation and tourists, clip joints and clerics, cops and robbers, Hare Krishnas and celebrities, musicians and poppers, even a Church of England primary school – you name it, Soho has it.
When it comes to entertainment in this neighbourhood, Soho caters for every penchant and predilection under the sun: theatre, cinema, striptease, brothels, kitsch cabaret, massages, drinking, book stores, narcotics, people-watching, dancing, debate, religion, stand-up comedy, live music, and galleries to name a few. Generous in its provisions to satiate so many base human desires, Soho does the more socially acceptable one exceptionally well too – food and eating it.
One could easily argue, is there ever really a need to leave? A question often posed in my four years living and studying in the surrounding areas. A pocket of London I adore and one that can understandably be quite the distraction. Here's my personal guide of how to sustain yourself for 24hrs in this decadent district.
Breakfast
Pick up a print that takes your fancy from Wardour News (118 – 120 Wardour Street) – one of the most impressive ranges of publications for sale in a newsagents you will ever see. From international newspapers to specific high-end editorials covering food, fashion, the gay and lesbian scene, travel and a whole lot more – if it's in circulation, you'll find it here.
Armed with your niche glossy, head over to Nordic Bakery to start your day in the exceptional way the Scandinavians do so well.
Fika the early morning away with quality coffee, cinnamon buns, dark ryes topped with smoked salmon, herrings, and revel in the peace. Expect to share the space with some of the Soho creatives attracted by the clean lines of the interiors, and that have likely played a part in designing your reading material.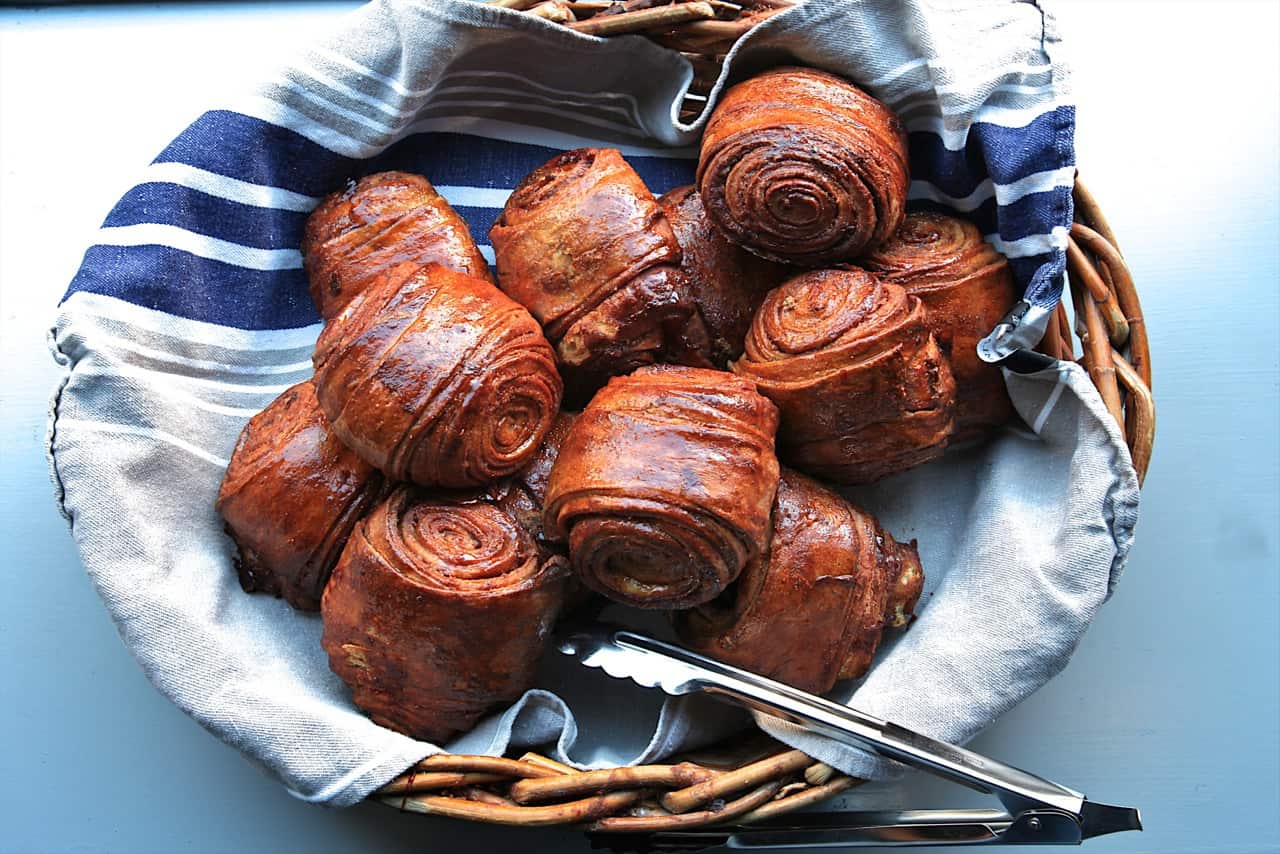 cinnamon buns at Nordic Bakery
Lunch
To keep it closer to home try out Damson & Co (21 Brewer Street). A much welcomed British deli and coffee house specialising in British cheeses, charcuterie and ceviche – possibly three of the best things to eat, ever. With cool and industrialised interiors, friendly and knowledgeable staff and exceptional sparkling red wine (who even knew there was such a thing), it's a great option to kill an hour or two whilst consuming some quality fare.
Should the taste buds tingle for the Middle Eastern flavours of tahini and pomegranate molasses, head over to Yalla Yalla for Beirut street food. With a wide range of small plated mezzes (all served with pitta, olives and pickles) and larger mains to select from, you can either share with companions or indulge in a satisfying and solitary fill.
Another great option for a lively lunch enjoyed with friends is Barrafina where you'll find some of the best tapas in the city. Stool perching allows visitors to embrace the true style of tapas with such traditional plates tempting diners as pan con tomate, prawn and piquillo pepper tortilla and tuna tartar. Expect a wait occupied by nibbles and drinks in the standing area while seating becomes available (they don't take reservations) and keep your group to four or under.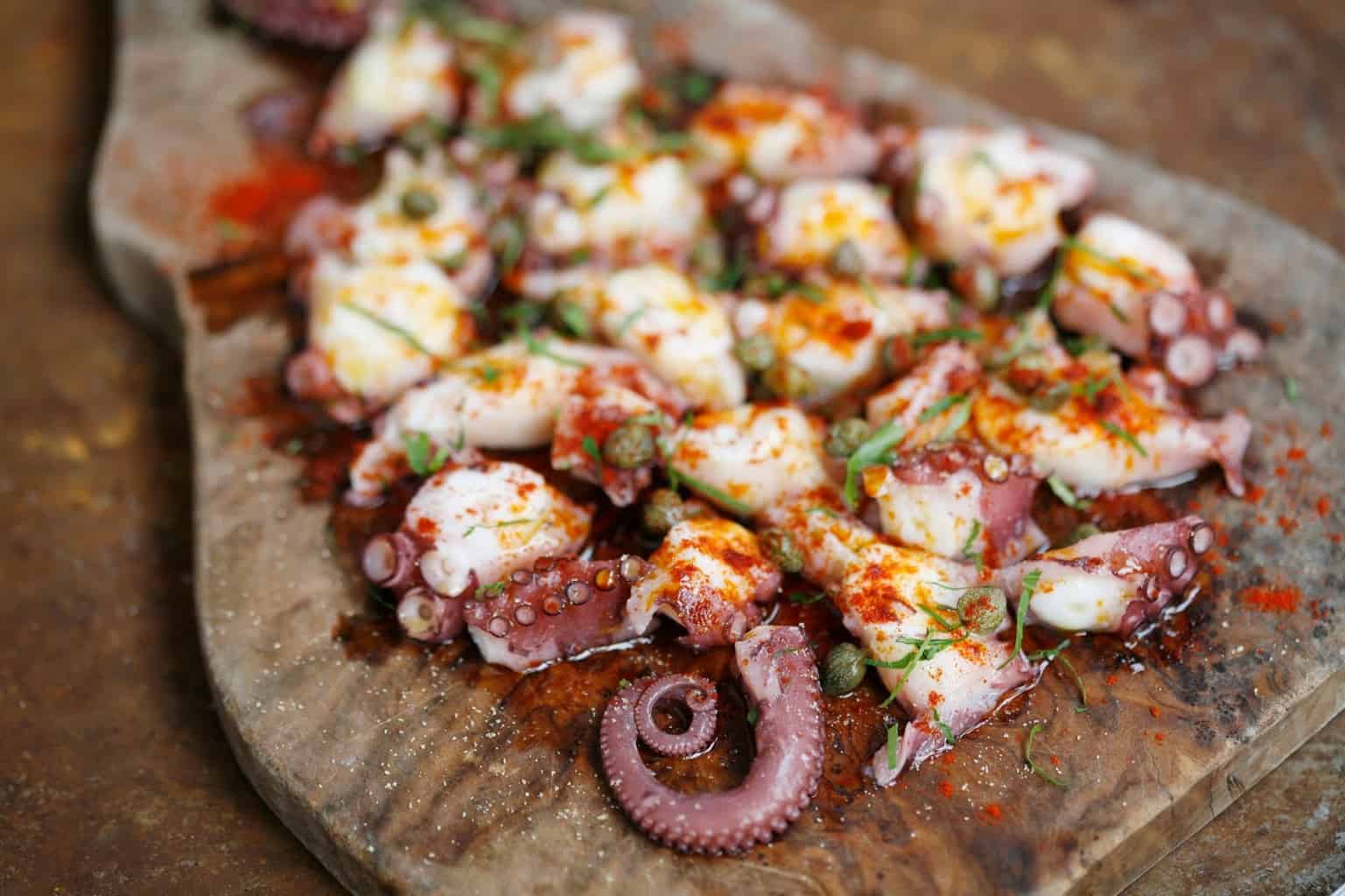 octopus tapas at Barrafina
Dinner
If the evening calls for life affirming liquid goodness to help rest weary feet, you'll be hard pressed to find a better place than either Tonkotsu or Bone Daddies, both purveyors of exceptional milky and deeply flavoursome Japanese ramen. In a similar vein, Koya will deliver on sublime udon noodles served cold with dipping sauces, or in hot broths and presented simply and with elegance.
Should the occasion befit a fine-dining splurge then Michelin starred Yauatcha is unlikely to disappoint. Serving high-end Chinese food from steamed buns and dim sum to hand-pulled noodle and rice dishes, along with delights such as jasmine tea smoked ribs and Mongolian style venison, this self-styled contemporary dim sum tea house will certainly tick all the boxes for a special occasion, but do prepare for a dented wallet.
For something a little more accessible, head over to Pizza Pilgrims where two brothers have moved from selling Napoli-inspired pizza from their three-wheeled Piaggio Ape complete with pizza oven (driven here from Italy), to bricks and mortar in the centre of Soho. Sourdough pizza bases blistered from the authentic clay gas-fired oven and rich San Marzano sauces complete the experience. Stick to the marinara or margherita classics for some of the most authentic pizza you'll eat outside Napoli in this city.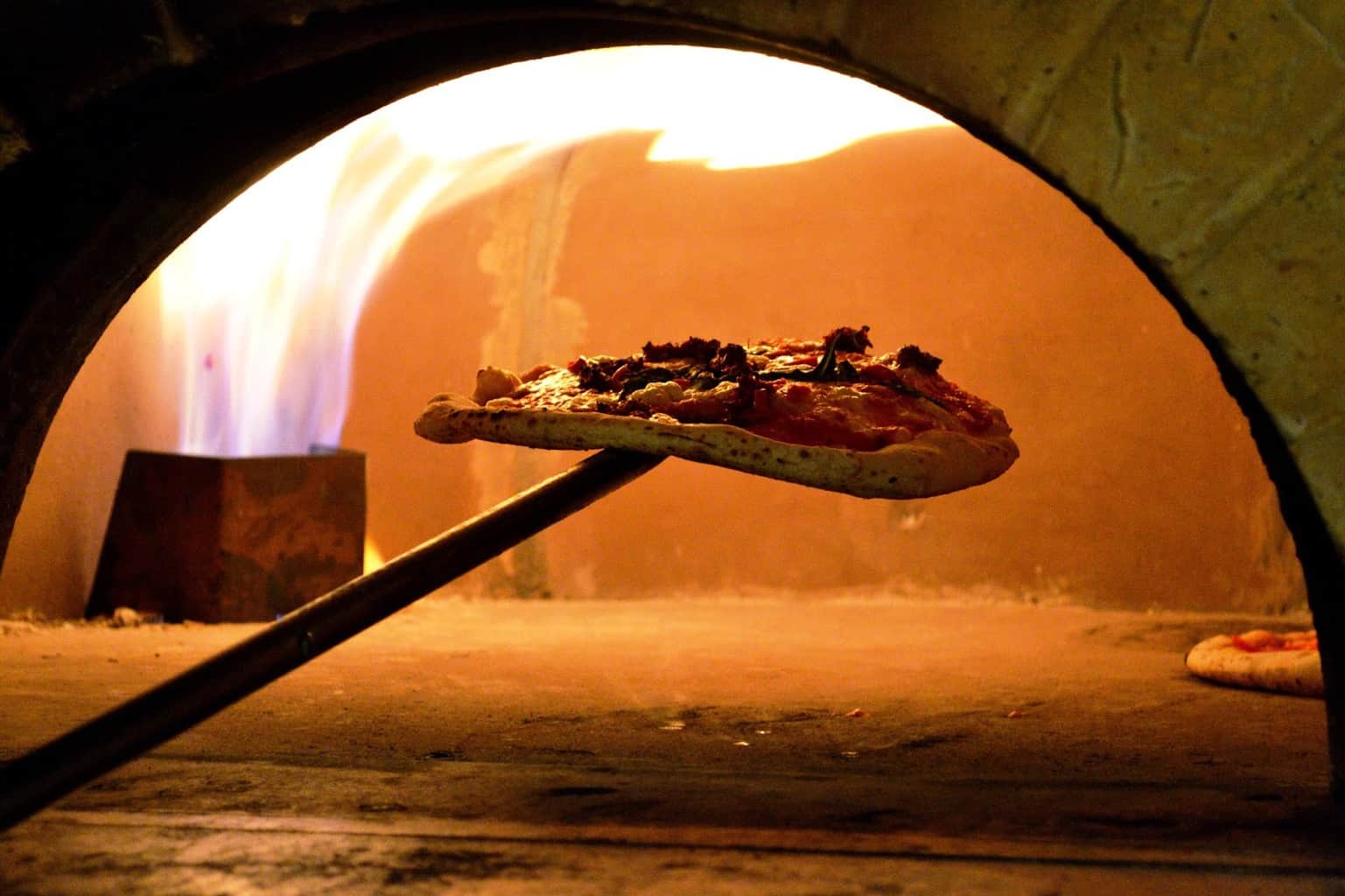 the Pizza Pilgrims pizza oven
Late night
Pull up a pew outside the late night coffee-culture stalwart of Soho that is Bar Italia serving quality strong coffee to ardent followers from 7am to 5am every day since 1949. A haunt for Soho residents, coffee connoisseurs, creatives and ex-pat Italians alike, it's a perfect place to banish the onset of fatigue and observe the ebb and flow of life on these streets in the small hours of the morning.
Before the dawn
For the insomniacs, vampires and those who simply refuse to call it a night, Soho's 24hr dining venues lend a shoulder to momentarily rest tender heads while the party continues on around. When the body is beat but the brain thinks it's breakfast time, Balans is a sure bet for decent eggs served by flirtatious waiters keen to continue the evening's frivolities during their shift.
If the hankering is for a second dinner to soak up the sauce then the Chinese fare served at Old Town 97 (previously '1997' when I used to frequent it many a hazy evening – 19 Wardour Street ) will hit the spot like an arrow on a bullseye. Gather your comrades (including the new ones acquired during the course of the evening) and chow down on some perfect crispy Peking duck and pancakes. For mains and to re-awaken the senses, select your preference of carbohydrate and request a chilli oil so hot you could only ever entertain it inebriated.
A night in
With eyes squinting at the dawn of a new day breaking over Soho Square and energy reserves fast depleting, the realisation that the rest of the day will mostly be spent recovering on the sofa hits fast.
With foresight still functioning, make a beeline to Lina Stores once they open to gawp at a huge array of floor to ceiling Italian delicacies, charcuteries, cheese and brimming bowls of antipasti. Purchase a portion of their delicious and fresh ravioli made on the premises daily by pasta chef Gianni, and select from such tempting flavour combinations as beetroot with goats cheese, spinach with ricotta, or veal. Chuck them in boiling water, drizzle with olive oil and you can retreat back to the dark of the living room.
Squeeze in a sit-down at one of their outside tables, drink an espresso and digest the splendour that was the previous 24 hours before heading home.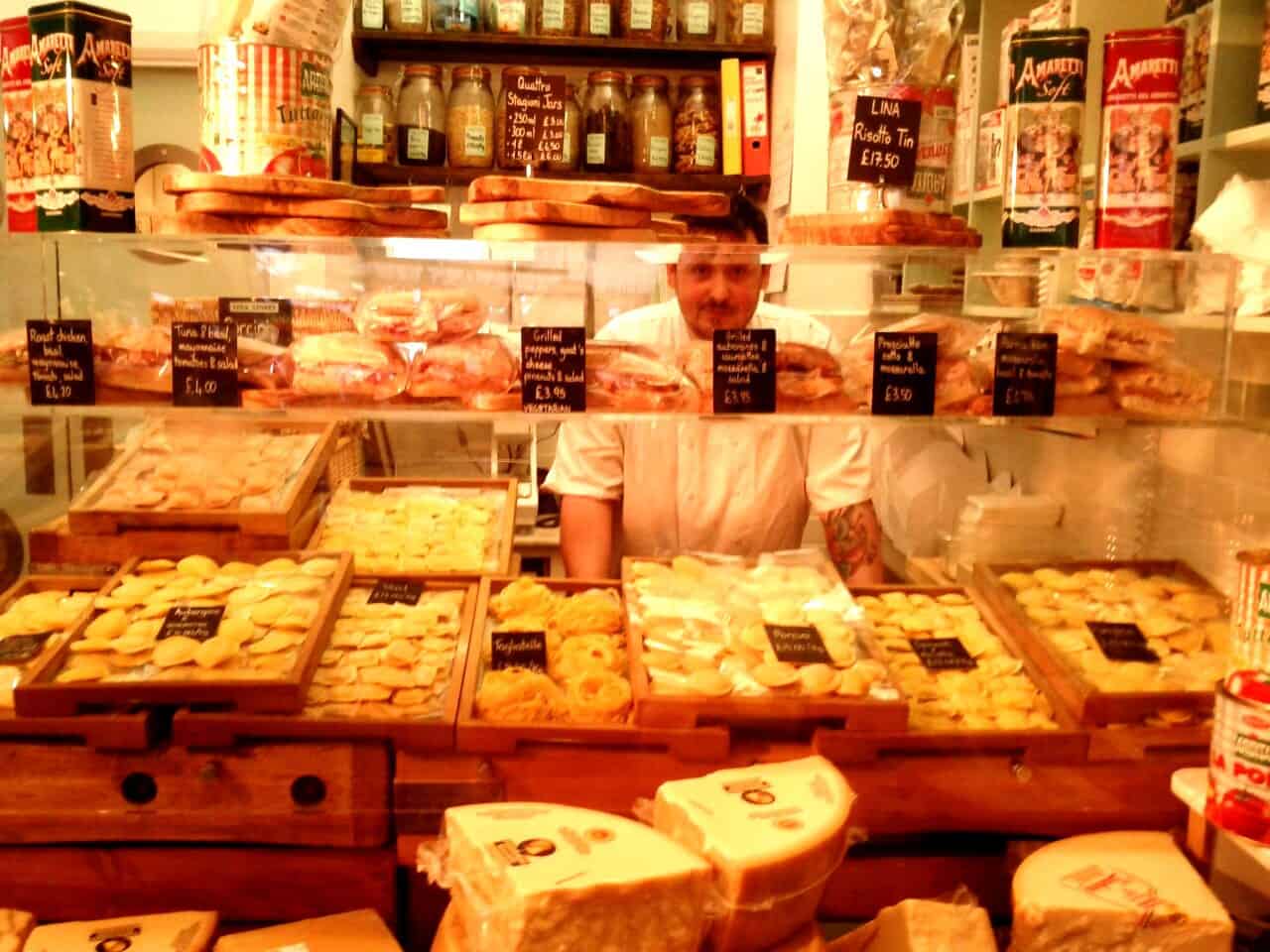 pasta chef Gianni with all his handiwork at Lina Stores
Soho is one big delicious sullied multi-faceted melting-pot of an oxymoron at the heart of our capital city. Give it your unbroken attention for a full day and you will be rewarded with stories worth telling.
For as the English author Samuel Johnson once quipped, 'when a man is tired of London, he is tired of life; for there is in London all that life can afford'.