Last Updated on September 7, 2017 by Leyla Kazim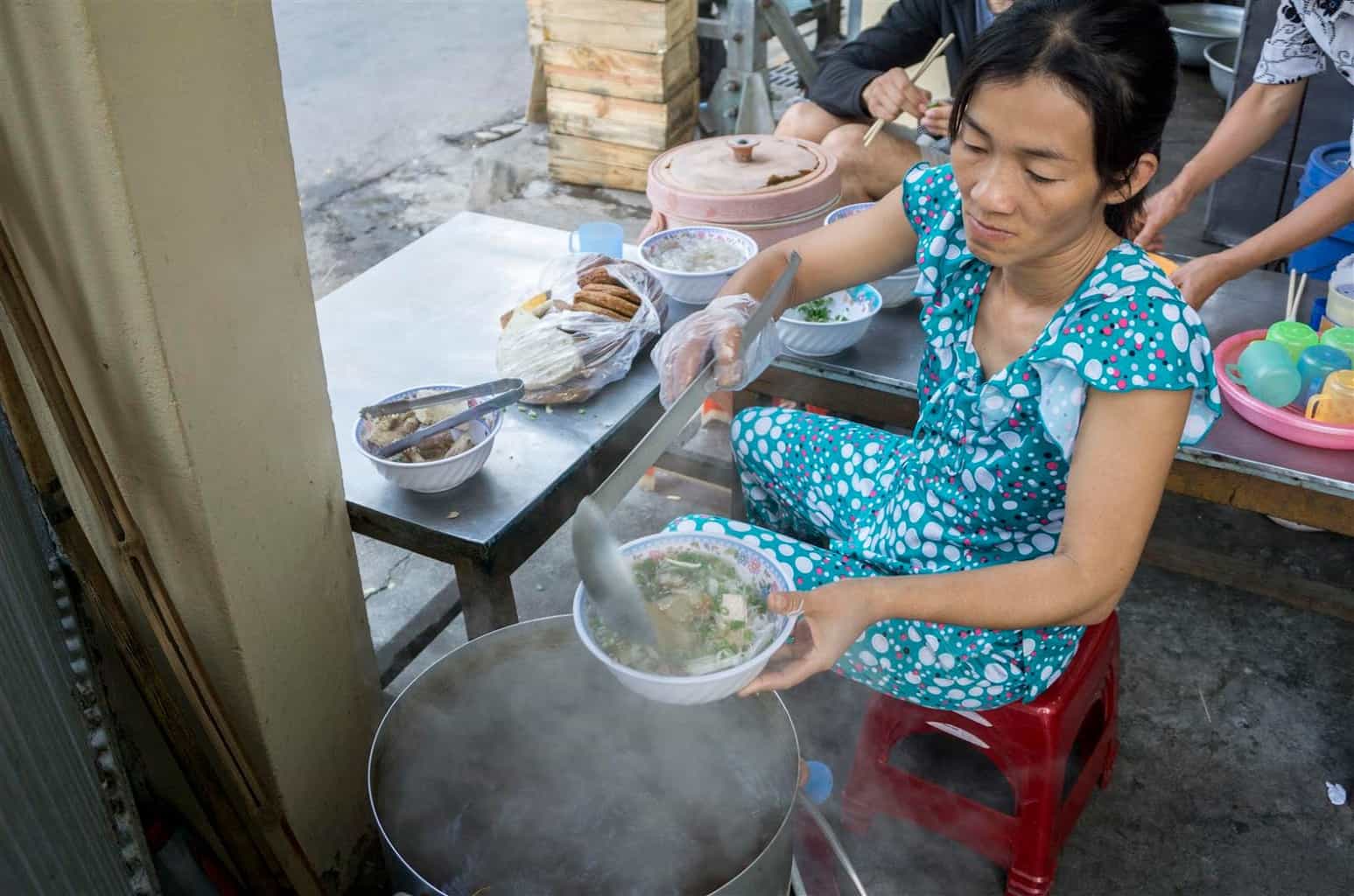 serving up bun ca sua noodle soup
l
Every few feet in Vietnam you'll come across a cluster of locals crouched over steaming bowls of something good, perched on diminutive plastic stools that would barely accommodate one cheek of the average-sized western behind, and are a challenge to negotiate for anyone over five foot nine. These bowls usually contain noodle soup.
The Vietnamese like to be outdoors no matter what time of year – people will occupy the pavements, gathered in groups close to the ground. If it's cold, they'll be wrapped up in coats, the rising steam from their dinner warming their faces.
I don't think I've ever eaten as much rice as I did during my five weeks travelling the length of Vietnam. Much of that was in the form of rice noodles, and they were usually in a broth. I had pho just a handful of times; most of the rest of my eating saw me getting acquainted with all the other regional noodle soups found throughout the country.
Read the full Beyond pho: Vietnam's regional noodles soups over on Great British Chefs to learn more about my favourites.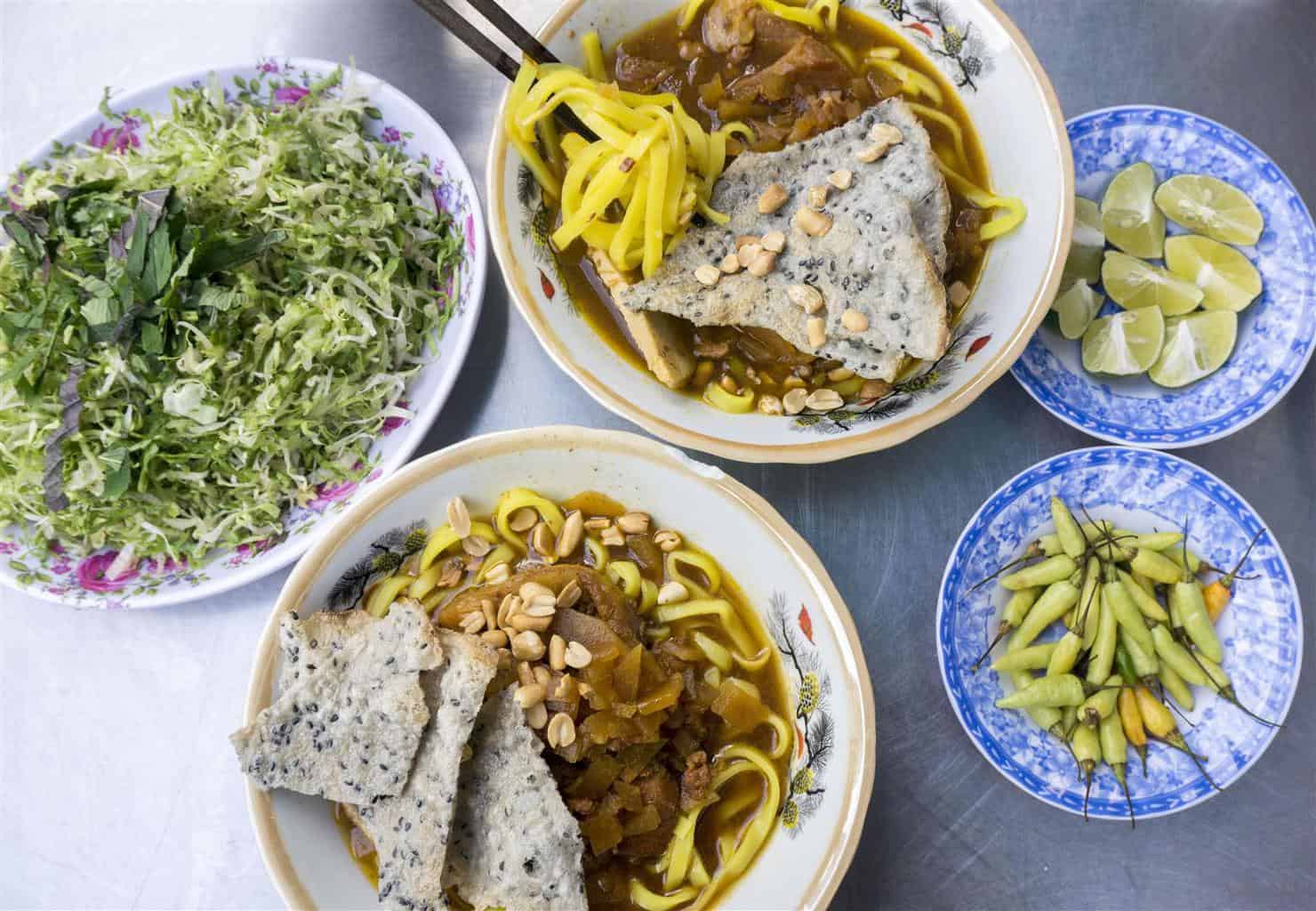 bowls of very lovely mi quang noodle soup
Related links
Week 8: VIETNAM – Sapa → Hanoi → Ha Long Bay → Hanoi
Week 9: VIETNAM – Hue → Hoi An
Week 10: VIETNAM – 6 day / 5 night motorbike tour from Hoi An to Da Lat
Week 11: VIETNAM – Da Lat → Nha Trang
Week 12: VIETNAM – HCMC → Mekong Delta → HCMC