Last Updated on May 29, 2013 by Leyla Kazim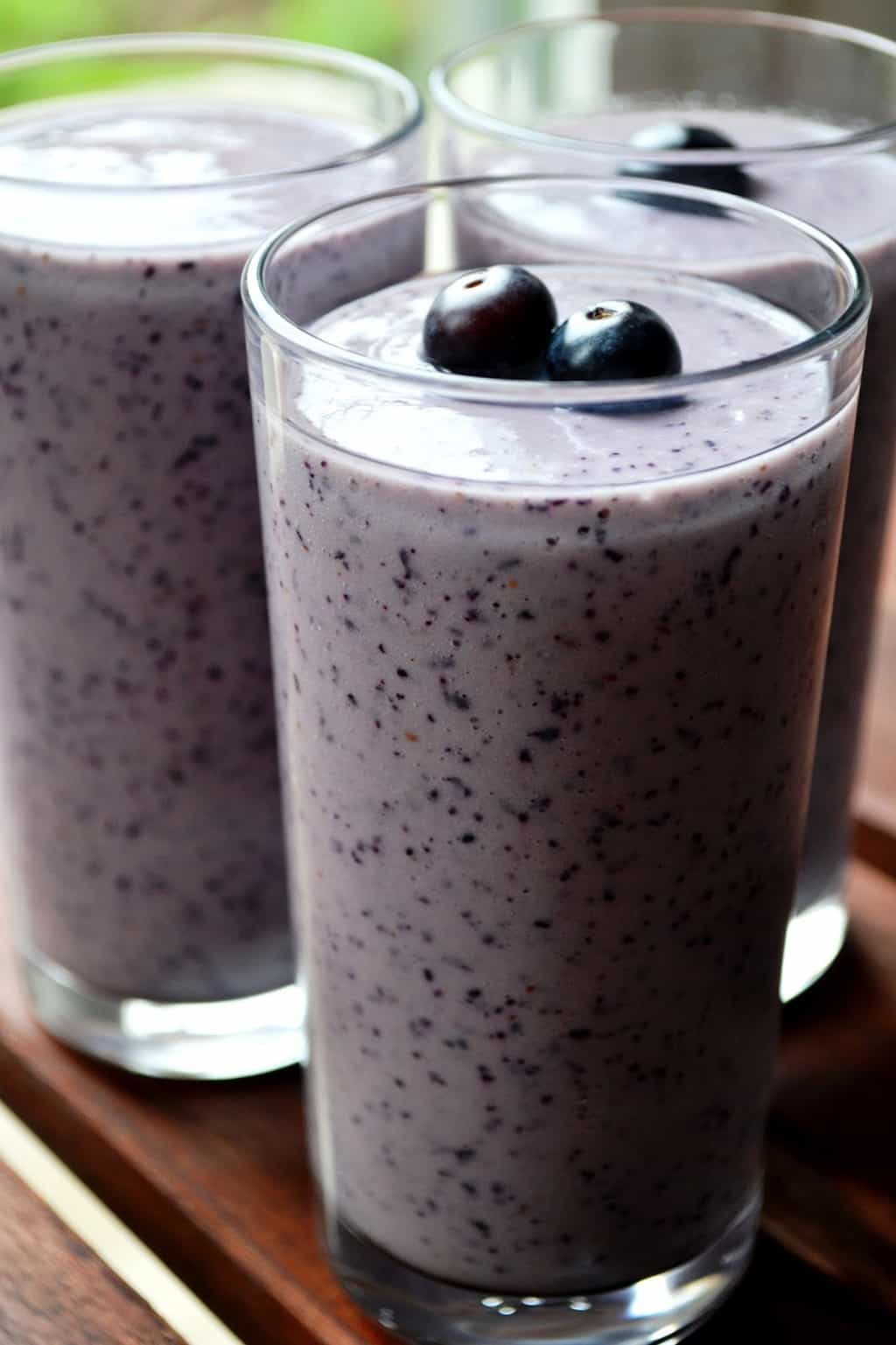 Here's a pretty good start to the day and completely divine. Great for using up berries sitting in the fridge now past their best, that you just haven't got round to using. Alternatively, put them in straight from frozen. This will be ready before you've rubbed the sleep out of your eyes. And here are some of the health benefits of blueberries, which you of course already knew: highest antioxidant capacity of all fresh fruit – they contain 20 different antioxidants while other berries contain just three or four; neutralises free radicals; softens dry skin; reverses age related memory loss; the list goes on.
I think they're deserving of the little flared crowns they have.
Blueberry and almond smoothie
Makes just over 3 x 250ml glasses
225g blueberries (fresh or frozen)
350ml milk
2 x heaped tbsp fat free Greek yoghurt
2 x heaped tbsp ground almonds
1.5 tbsp honey
5 ice cubes
Place all the ingredients in a blender and wazz until silky smooth. Decant into glasses and drink immediately. If you let the glass sit for a while before consuming, some settling will occur so give it a quick stir before drinking.
Alfiyet olsun.