Last Updated on June 10, 2020 by Leyla Kazim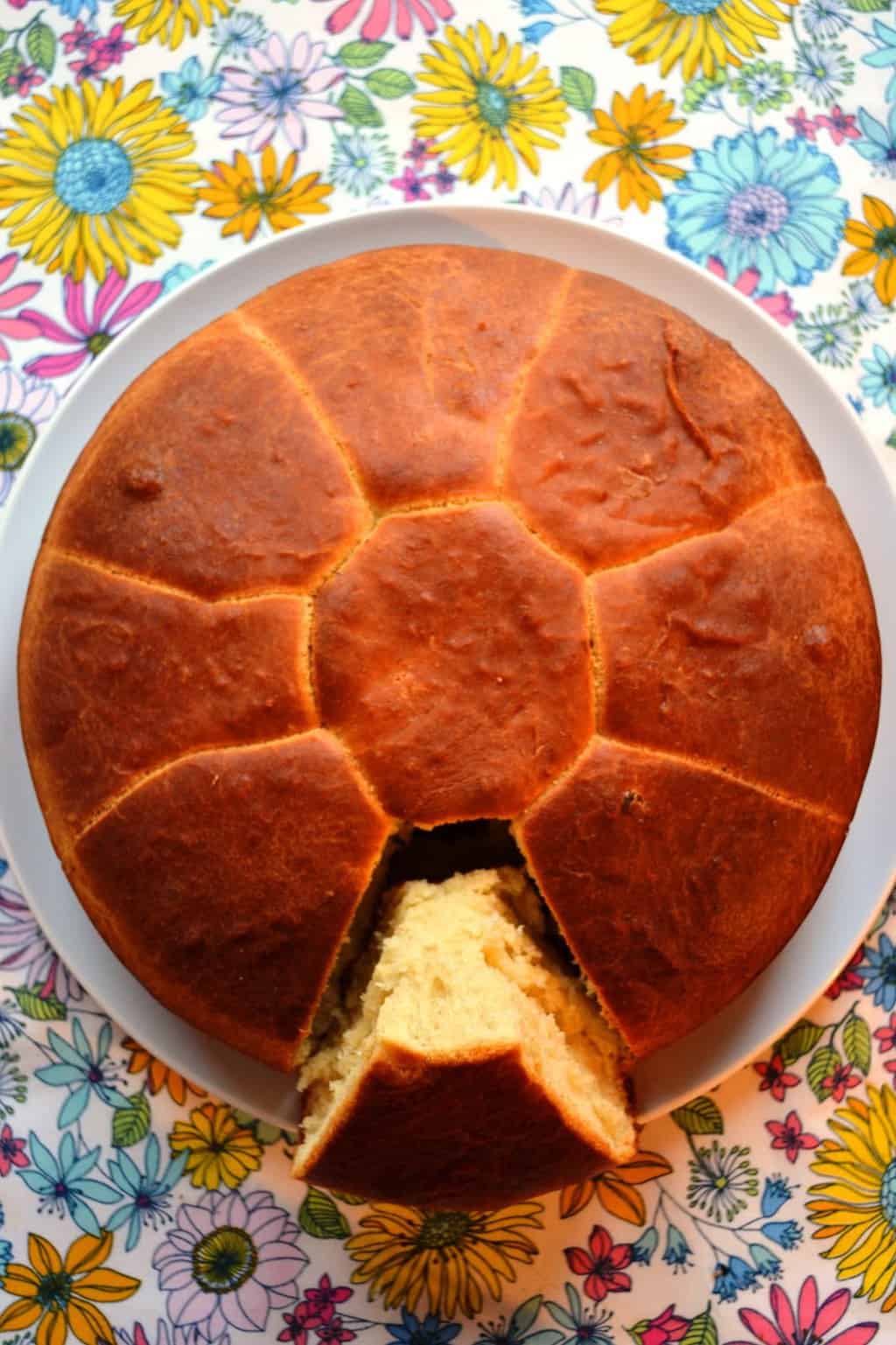 Is there anyone on the planet that doesn't like brioche? The answer to that is of course, no. And if you haven't had the opportunity to try it yet, I suggest you get acquainted with immediate effect and some urgency – a second longer without its existence in your life is a second too long. I suspect there are only a few things that encapsulate the very essence of pleasure more than eating freshly baked brioche still warm from the oven with a slathering of really good jam. Which is what I just did, and it was excellent. So excellent, that this blog post has bumped to the top of the queue of my mini back-log and Heston's Dinner is just going to have to wait. This bread laughs in the face of his Michelin star.
For those who may not be familiar with this bread, it is classically French and slightly sweet. The dough is enriched with eggs and a whole packet of butter. Well, it is French. The best way to eat this is warm with some excellent conserve and a coffee for a weekend breakfast or brunch – oh sod it, make it both.
Brioche
Makes 1 large loaf
This dough should be made the night before and left in the fridge to firm before shaping and proving – excellent if you want to get ahead. This recipe is from Paul Hollywood's How to Bake.
500g strong white bread flour, plus extra for dusting
7g salt
50g caster sugar
10g instant yeast
140ml warm full-fat milk
5 medium eggs
250g unsalted softened butter, plus extra for greasing.
Tip This recipe does really require a mixer due to the eggs and butter that are used – the dough becomes very wet and sticky. However, you could always do it by hand – it will just take quite a bit longer. The technique by hand will be very similar to that used in my panettone post – always good to try out if you haven't before for your hands to get familiar with heavily enriched doughs. However, if you do have a mixer, then this recipe is incredibly simple.
Tip I suggest purchasing some really good quality butter for this. It makes up a large proportion of the end result and will heavily influence the taste of your bread. Seeing as it's a French recipe, I've stuck with the French butter President.
Tip The dried active yeast I use is Allisons and comes in a sealable pot so it's easy to measure out the amount you need, unlike the individual sachets you can get which are usually 7g each.
Put the flour into the bowl of your mixer fitted with a dough hook. Add the salt and sugar to one side of the bowl and the yeast to the other.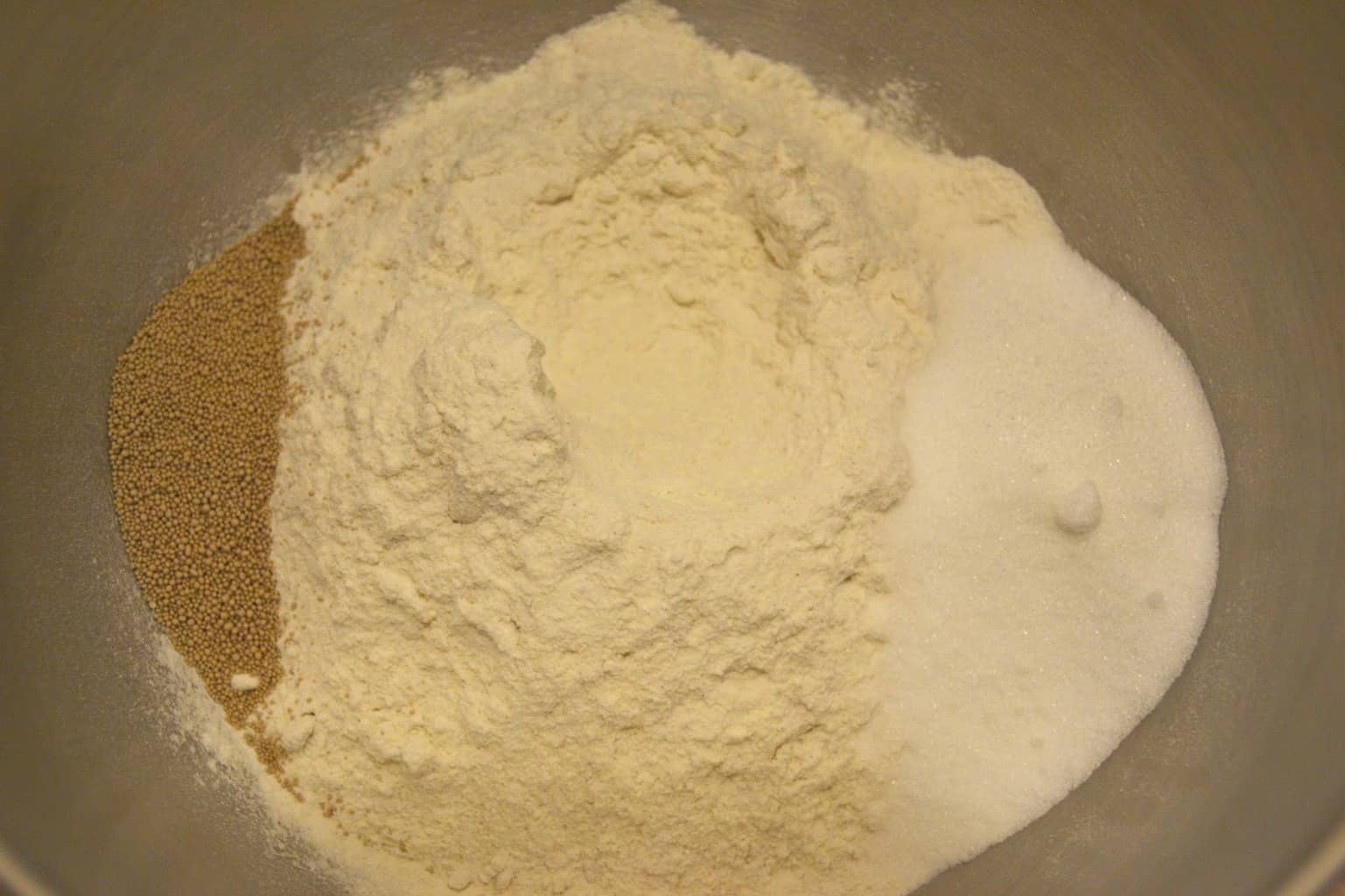 And the milk and eggs (the eggs should be at room temperature) and mix on a slow speed for 2 minutes, then on a medium speed for another 8 minutes until you have a soft, glossy, elastic dough. Add the softened butter a bit at a time and continue to mix for a further 5 minutes, scraping down the bowl periodically to ensure all of the butter is thoroughly incorporated. The dough will be very soft.
Tip the dough into a plastic bowl, cover and chill overnight or for at least 7 hours until it is firmed up and you are able to shape it.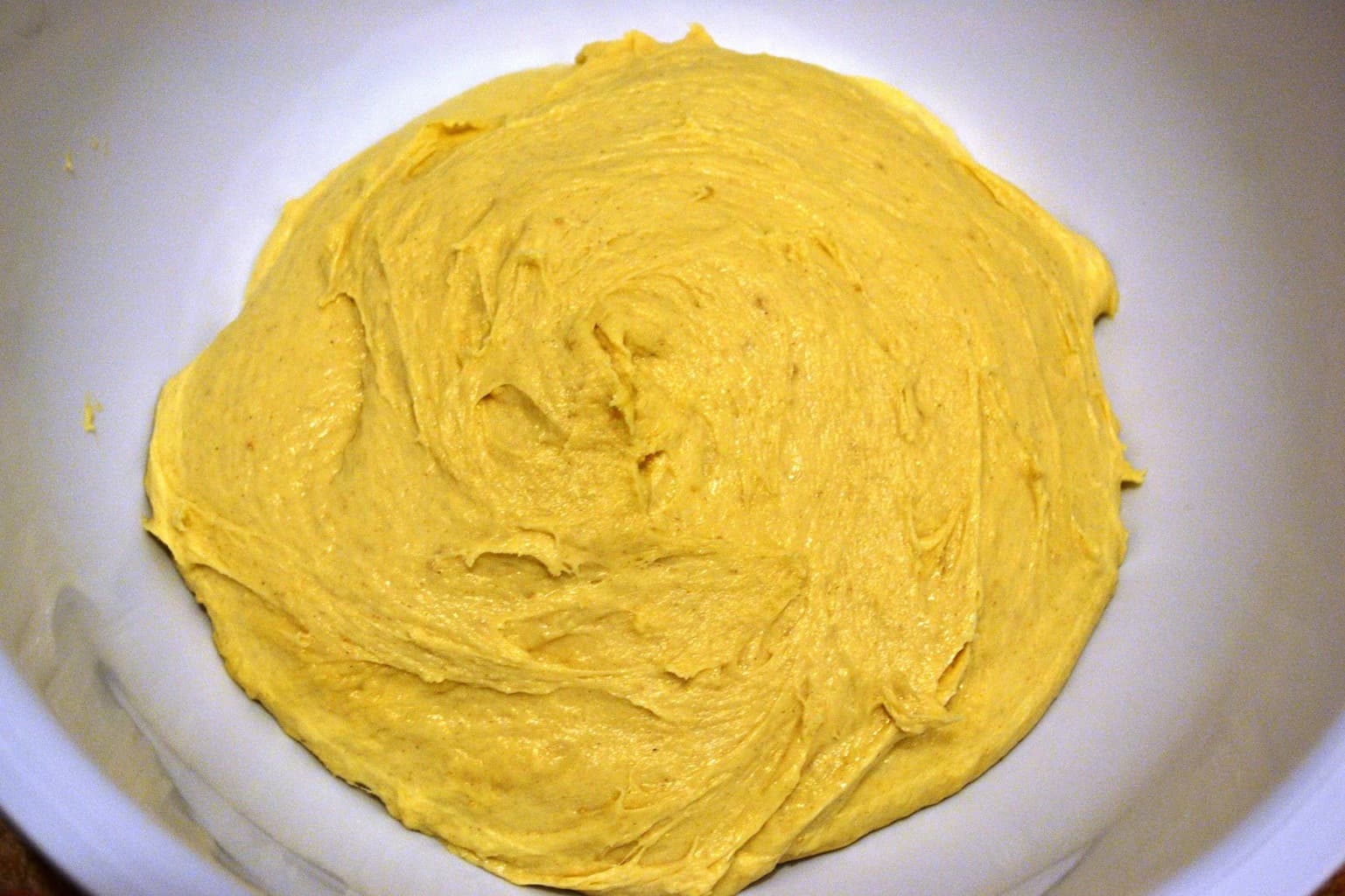 After it has had its time in the fridge, grease a 25cm round deep cake tin. Tip the dough onto a lightly floured surface and fold it on itself a couple of times to knock out the air. Divide it into 9 equal pieces and shape each piece into a smooth ball. You can do this by placing it into a cage formed by your hand against the table and moving your hand around in a circular motion, rotating the ball rapidly. Put eight of the balls around the edge of the tin and one in the centre. Don't worry if they're not yet snug – they will be when they rise.
Cover with clingfilm and leave to prove for around 2 hours in a warm place until the dough has doubled in size – I always do mine in a very low oven, barely switched on.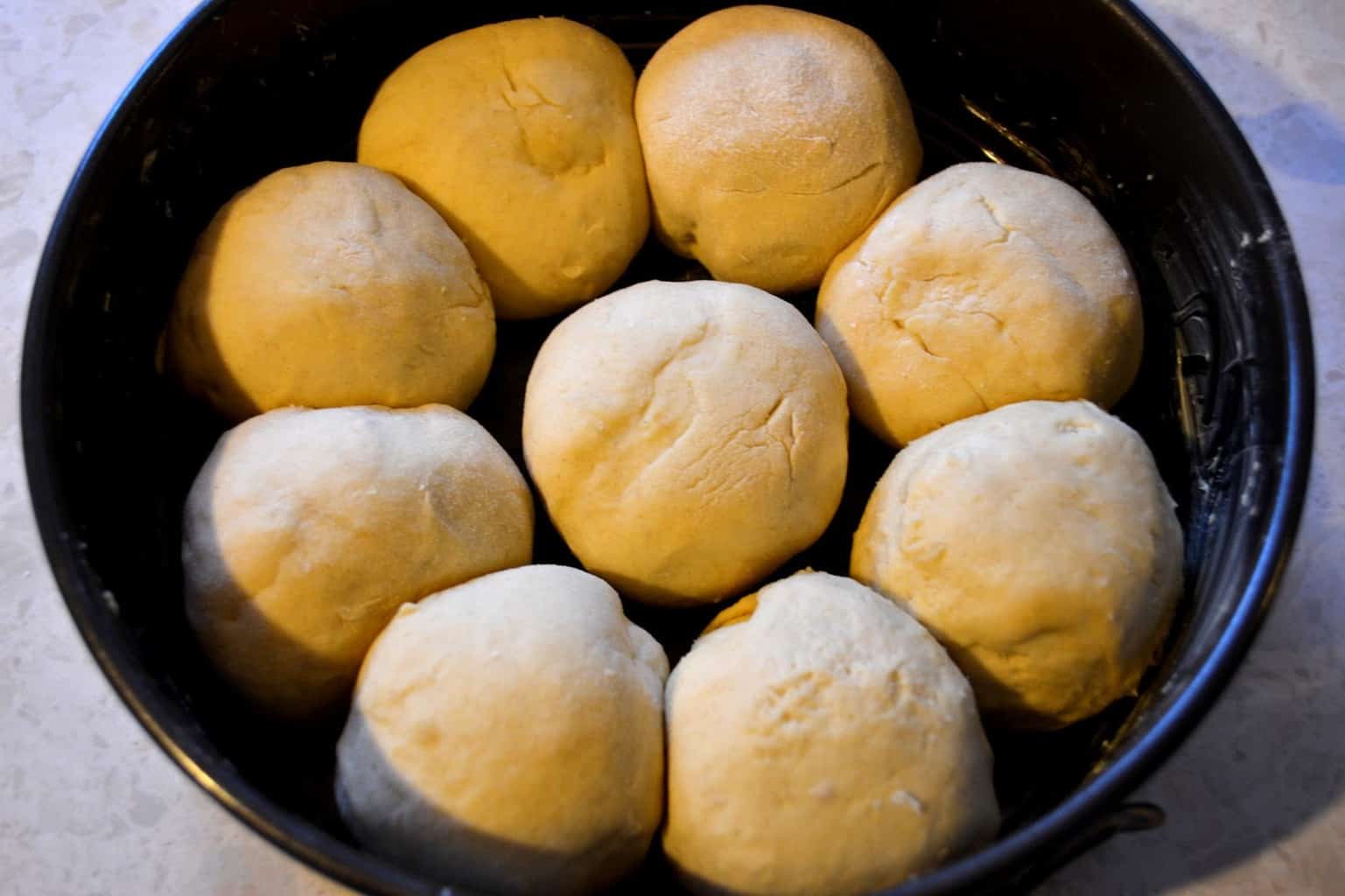 dough before proving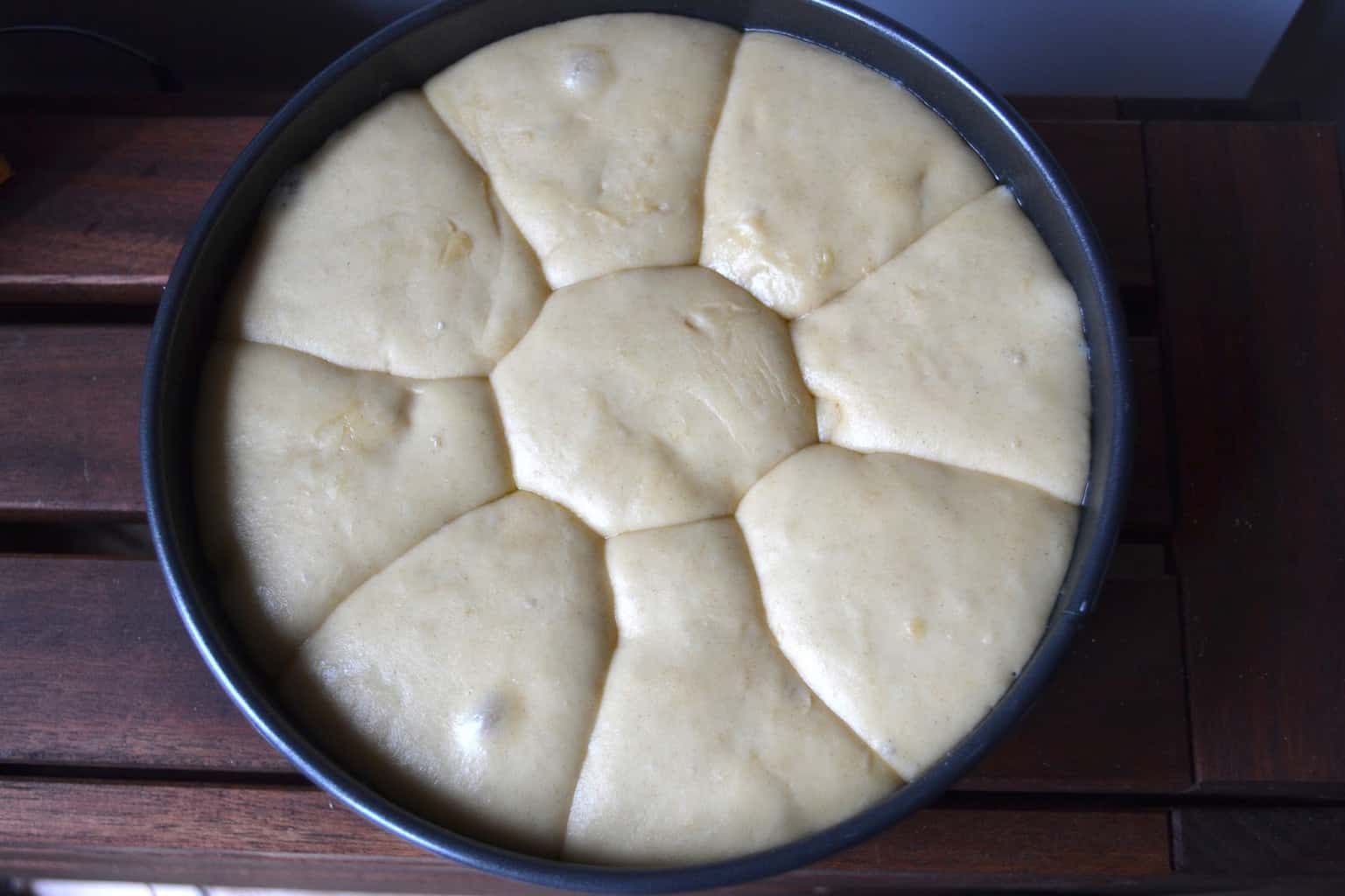 dough after proving
Heat the oven to 190C and when the brioche has proved, bake for 20-30 minutes or until a skewer inserted into the centre comes out clean. Bear in mind the sugar and butter in the dough will make it take on colour before it is actually fully baked. Remove the brioche from the tin and cool on a wire rack. Tear off a portion whilst still warm and board the pleasure train.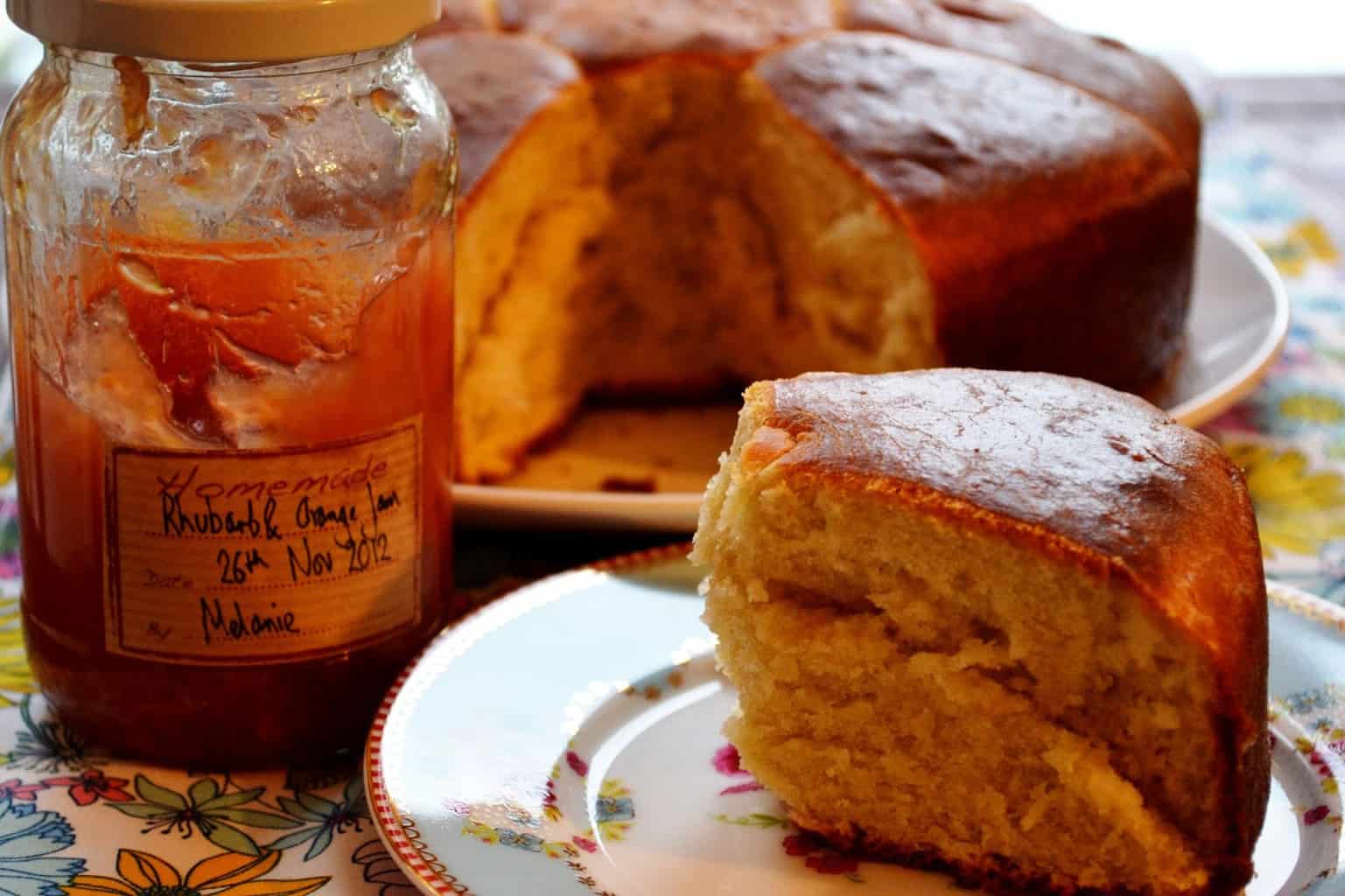 Alfiyet olsun.