Last Updated on March 16, 2022 by Leyla Kazim
There are certainly perks to being friends with people who 'know people'. The friend in question in this circumstance is my very good friend Mel, and the 'knowing' is her adorable and very generous father Stanley Tse who just happens to be the President of the London Chinatown Chinese Association.
In case anyone missed it, this weekend hosted Chinese New Year festivities across the globe, with the biggest celebration outside of Asia taking place in and around Trafalgar Square and Chinatown in London. A fond farewell was said to the year of the Dragon, and a welcome 'Nǐ Hǎo' to the year of the auspicious Snake. Lea and I were fortunate enough to be invited along to share in the celebrations as VIP guests.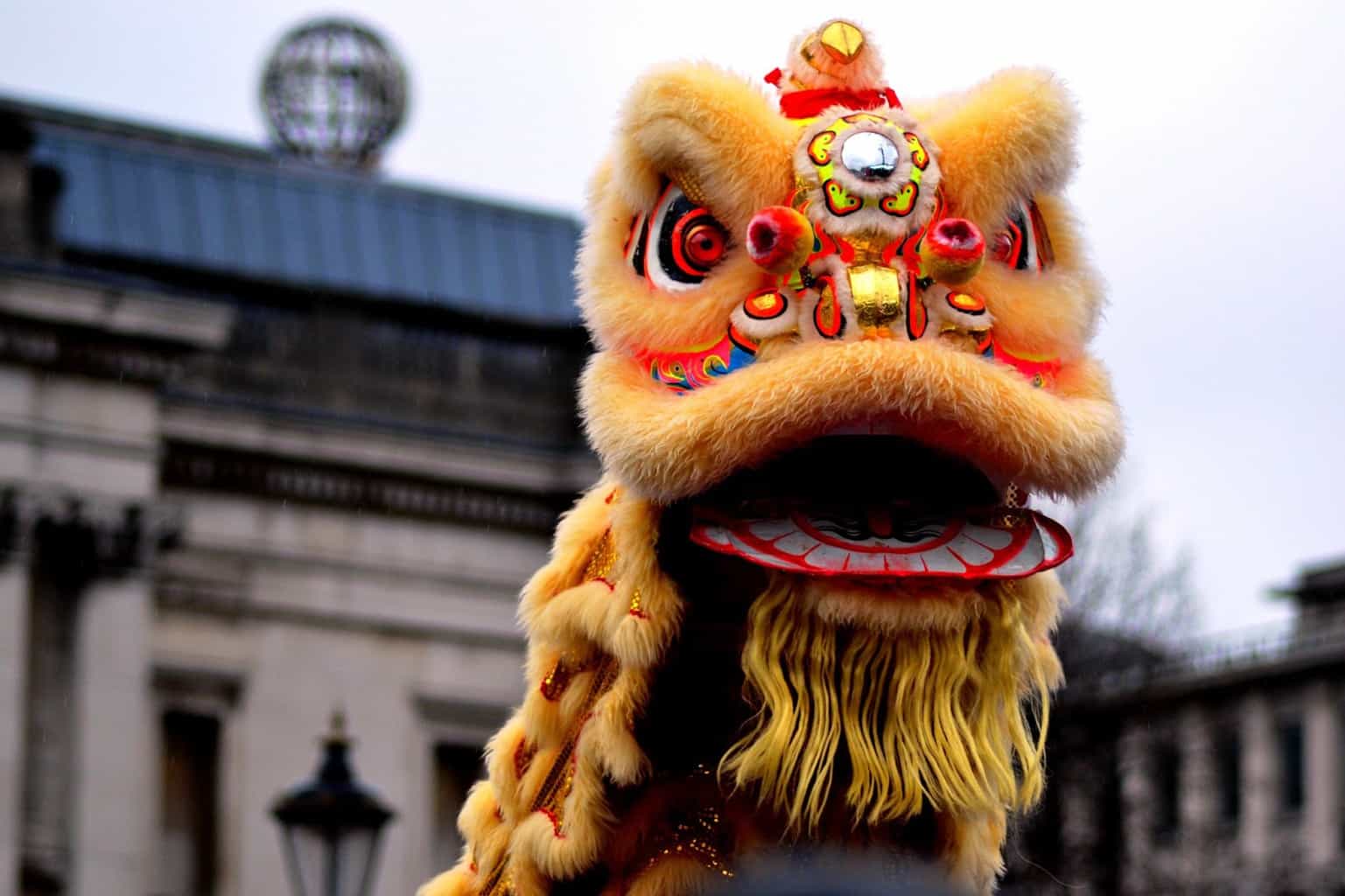 Each year these celebrations host a spectacle of Chinese culture where hunderds of performers take their place on the Trafalgar Square main stage, including the world-renowned Chen Brothers Flying Lion Dance and a variety of performers from Guangdong and Sichuan provinces.
We three had front row seats at the opening ceremony with the traditional 'dotting of the eye' ritual. According to Hakka tradition, the public cannot see the dragons until their eyes have been dotted – they did not come alive until the irises of their eyes were painted by several of the esteemed guests on stage.
The puppetry of the dragons was pretty fantastic and not something I'd witnessed before, complete with blinking eyelids, animated eyebrows and wagging tails. The acrobatics displayed on the tall, thin and very wet poles in front of the committed crowds was a great spectacle. The sky may well have been haemorrhaging for the whole day but the turn out was more than commendable.
Chen Brothers Flying Lion Dance
Upon receiving my invite a week or so ago, the print that immediately jumped out were those two often sought after words when reading any event description – 'buffet lunch'. And after listening to the speeches and watching the opening ceremony exposed to the bitter and wet February elements, the sustenance provided along with some hot tea hit the spot.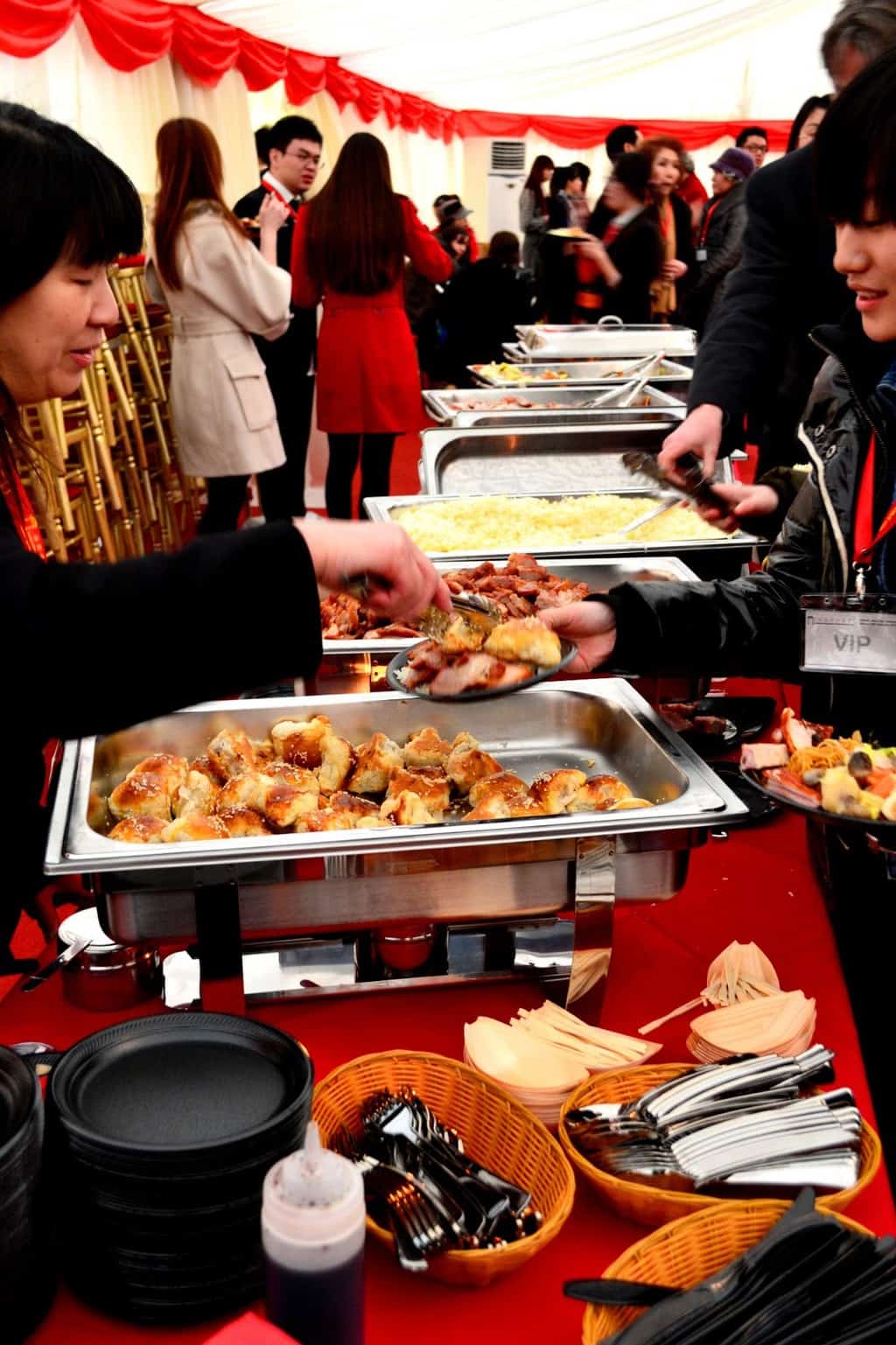 We laugh in the face of cutlery – go chopsticks or go home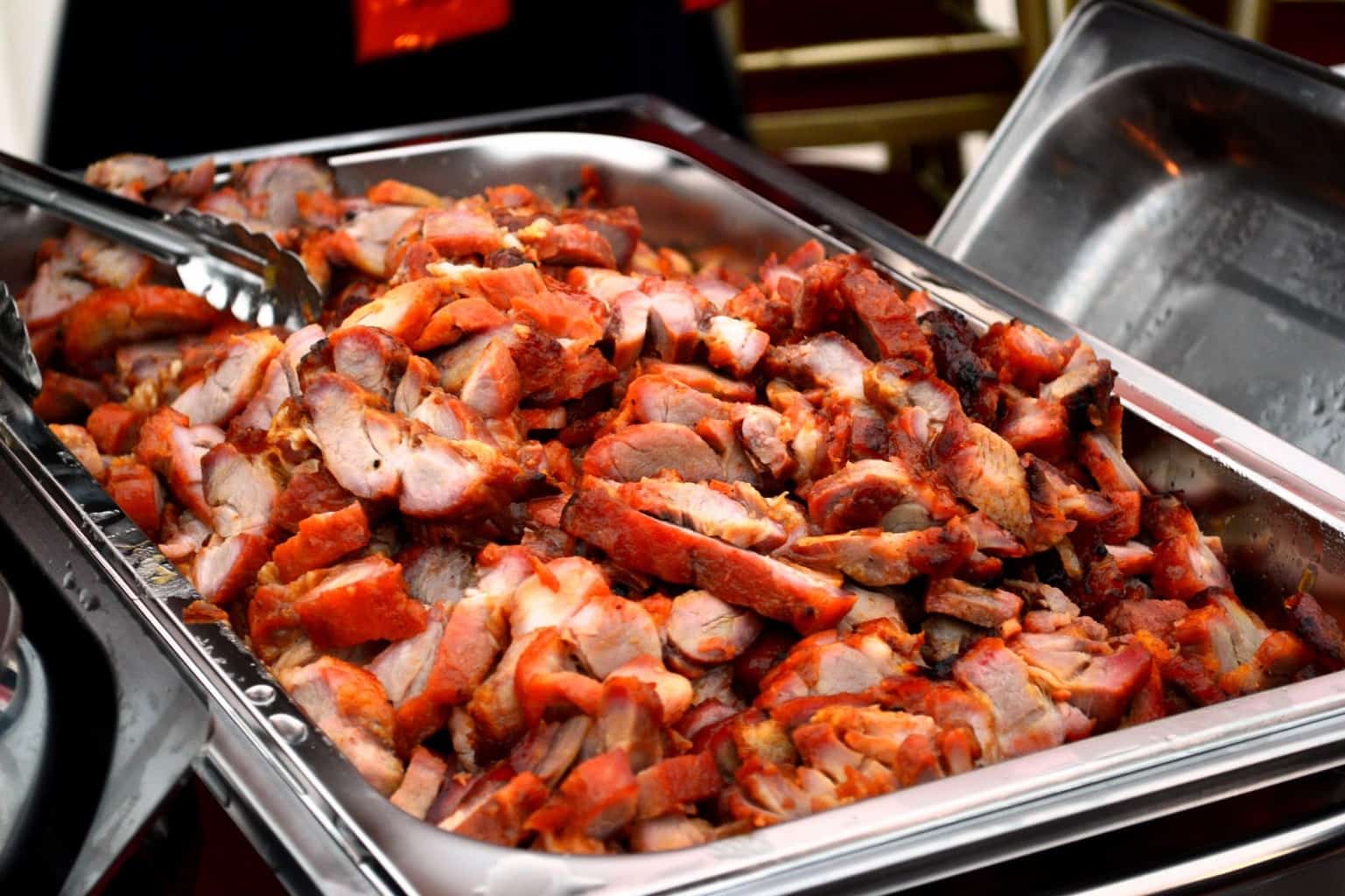 Unending mountains of char siu pork – so very delicious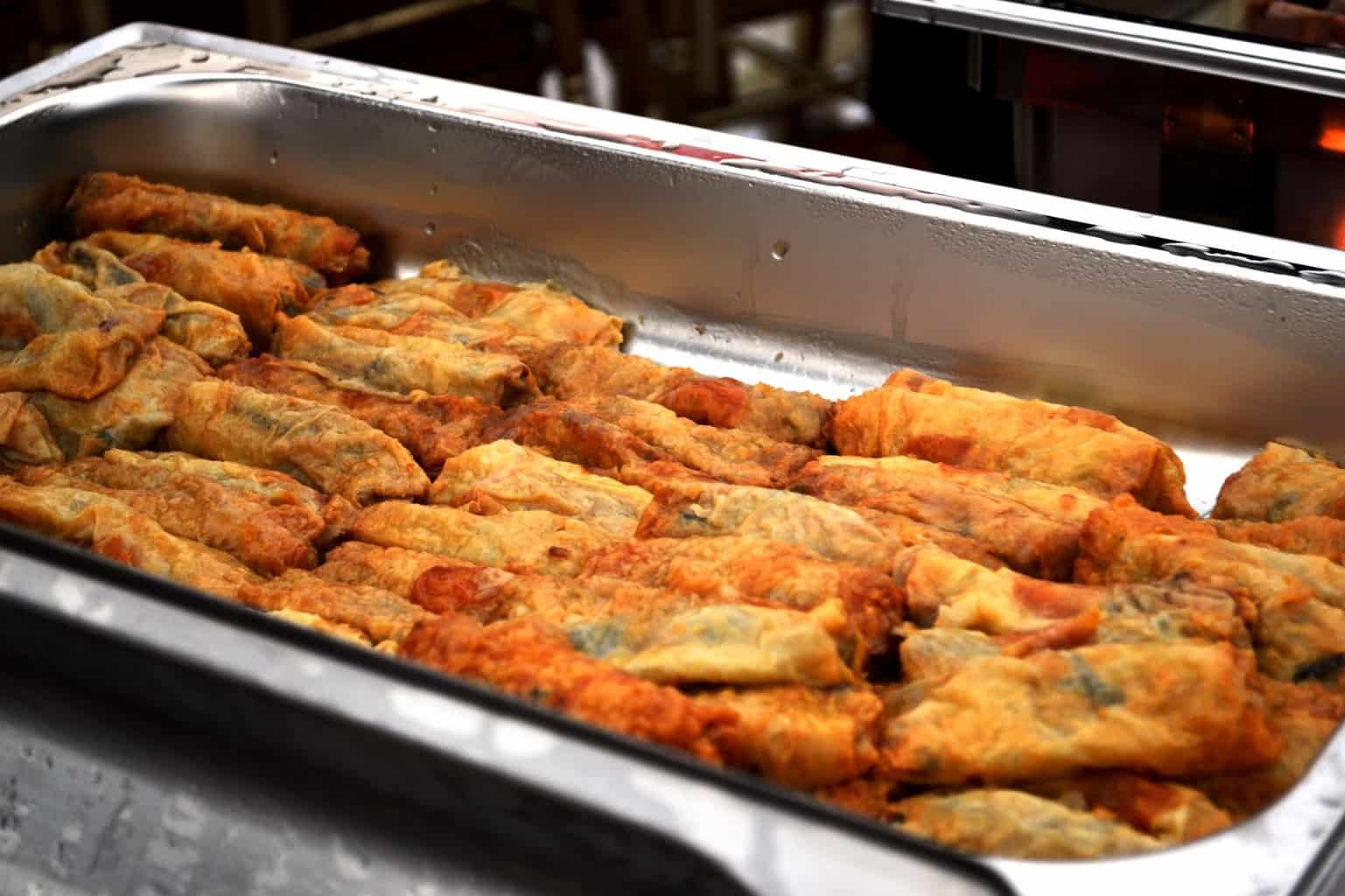 bean curd spring rolls filled with crunchy fresh bean sprouts and water chestnuts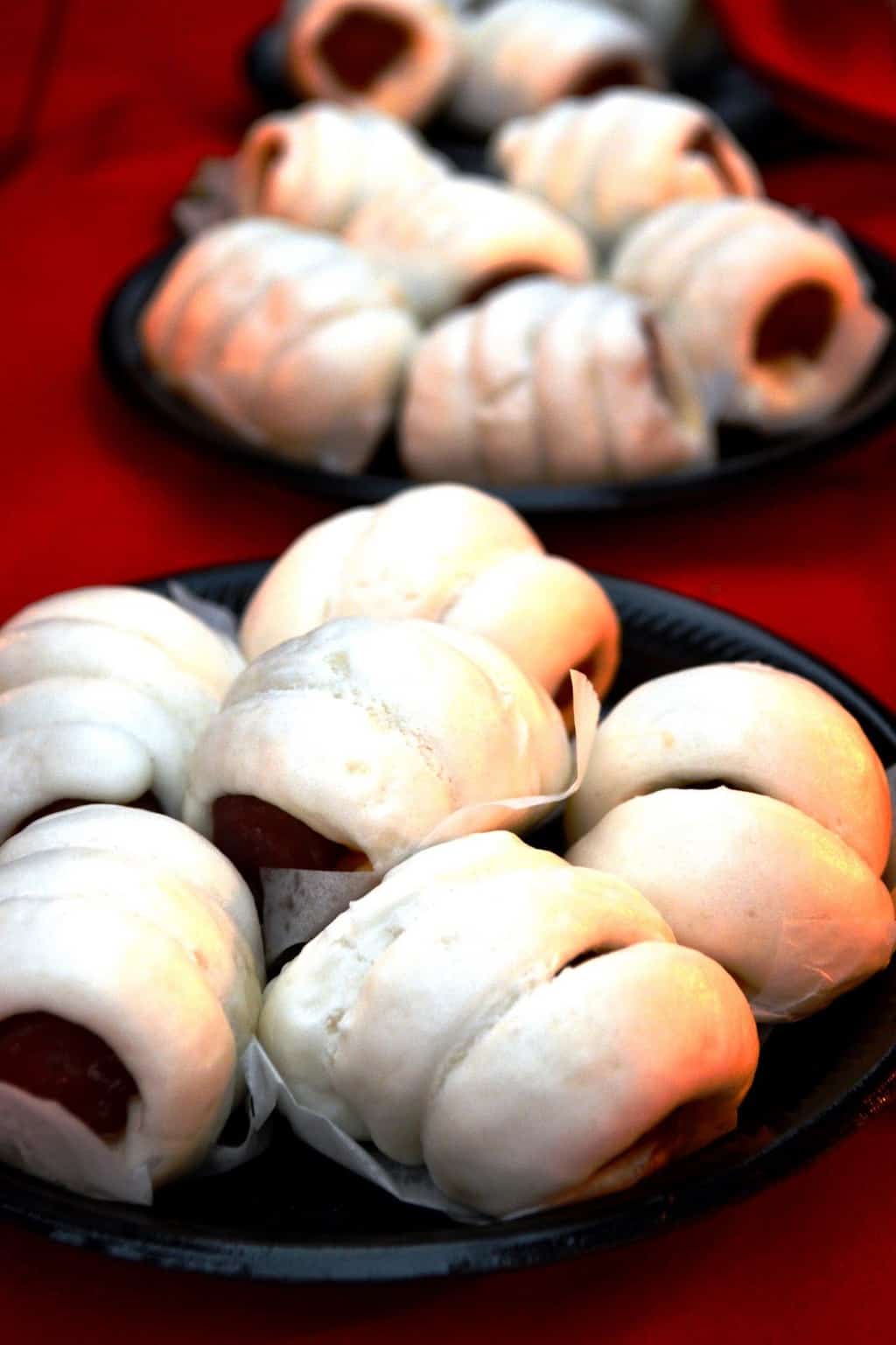 Steamed buns filled with whole Chinese sausage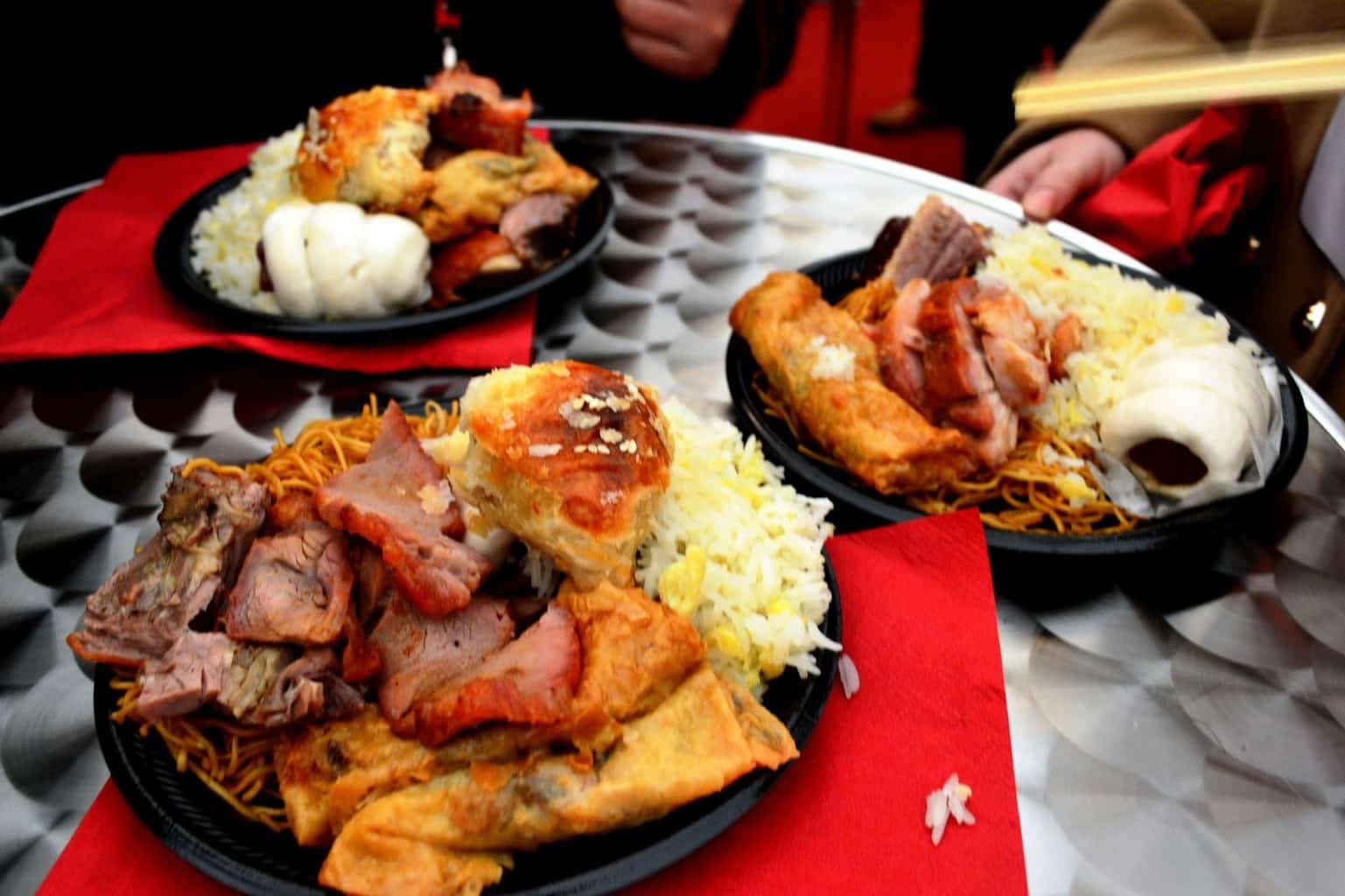 Pleased with our loot – this was only round one
These next items were my absolute favourite of the day, unable to get enough of them – even though I was fit to bursting I was successfully squeezing in more. They consisted of a char siu pork filling that you would usually find at the centre of a steamed bun, but were in fact encased in some sort of golden, light filo pastry parcel perfection and topped with sesame seeds. Oh my.
A half eaten close up – why not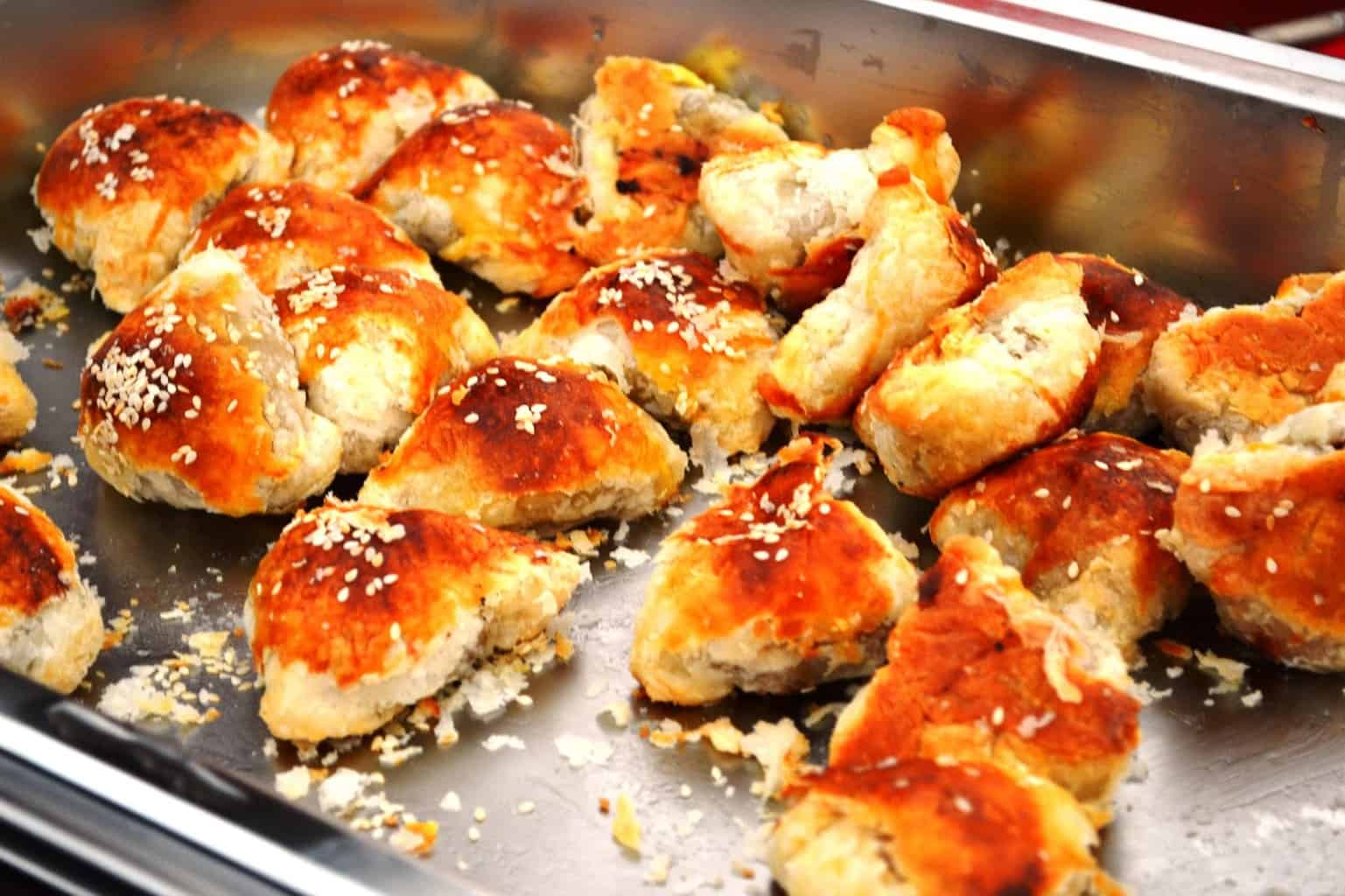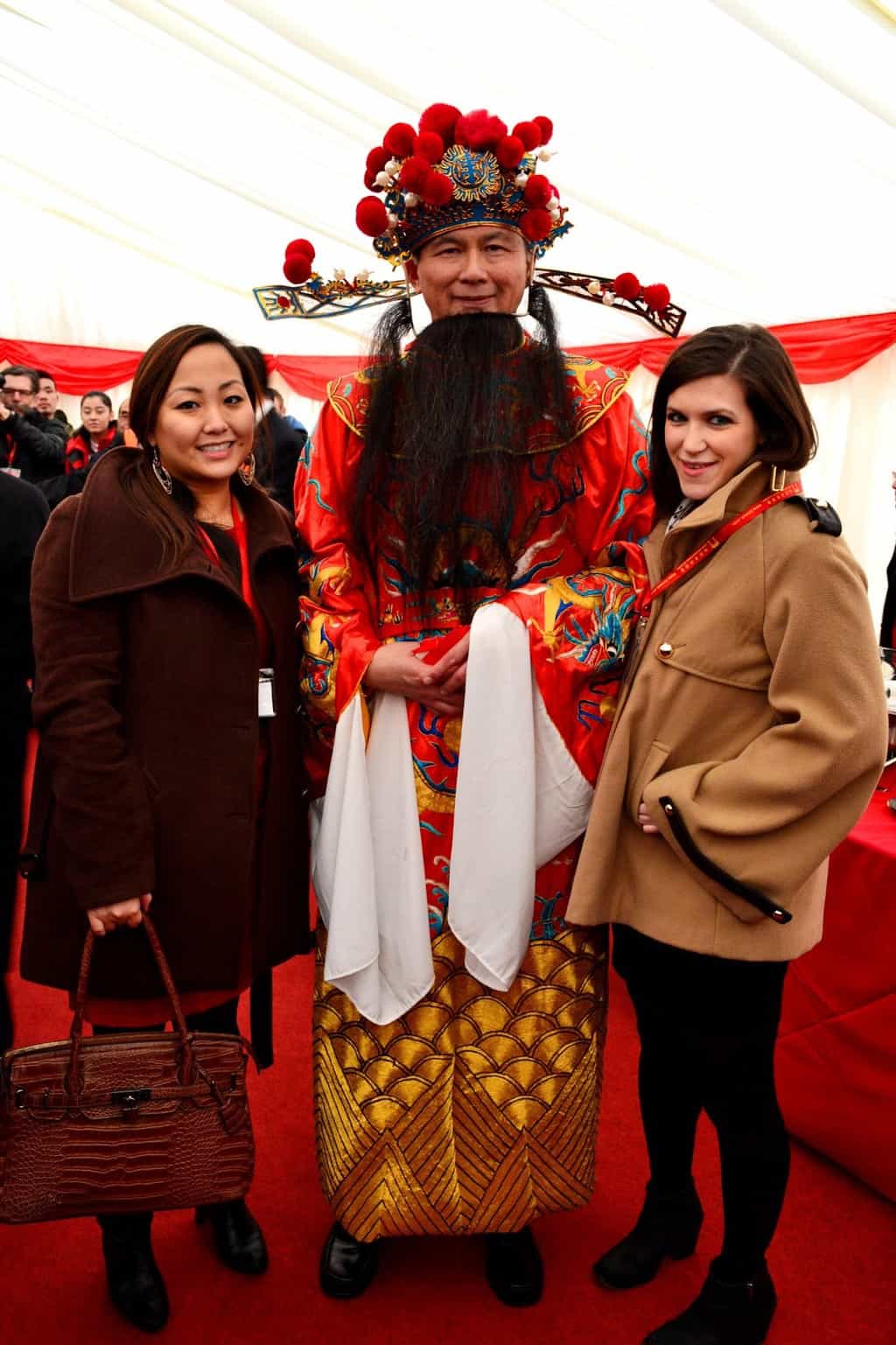 Mel and Lea with the Chinese Money God
handing out red envelopes to the younger generation
If you've ever watched a HSBC advert around this time of year, you'll be well aware of the Chinese tradition where the older generations hand out red envelopes containing money to symbolise luck, protection and good health.
We said goodbye to our childhood many moons ago, but Stanley couldn't help but sneak us each a beautifully embellished red envelope as we bid our farewells. How chuffed was I – I've never received one before.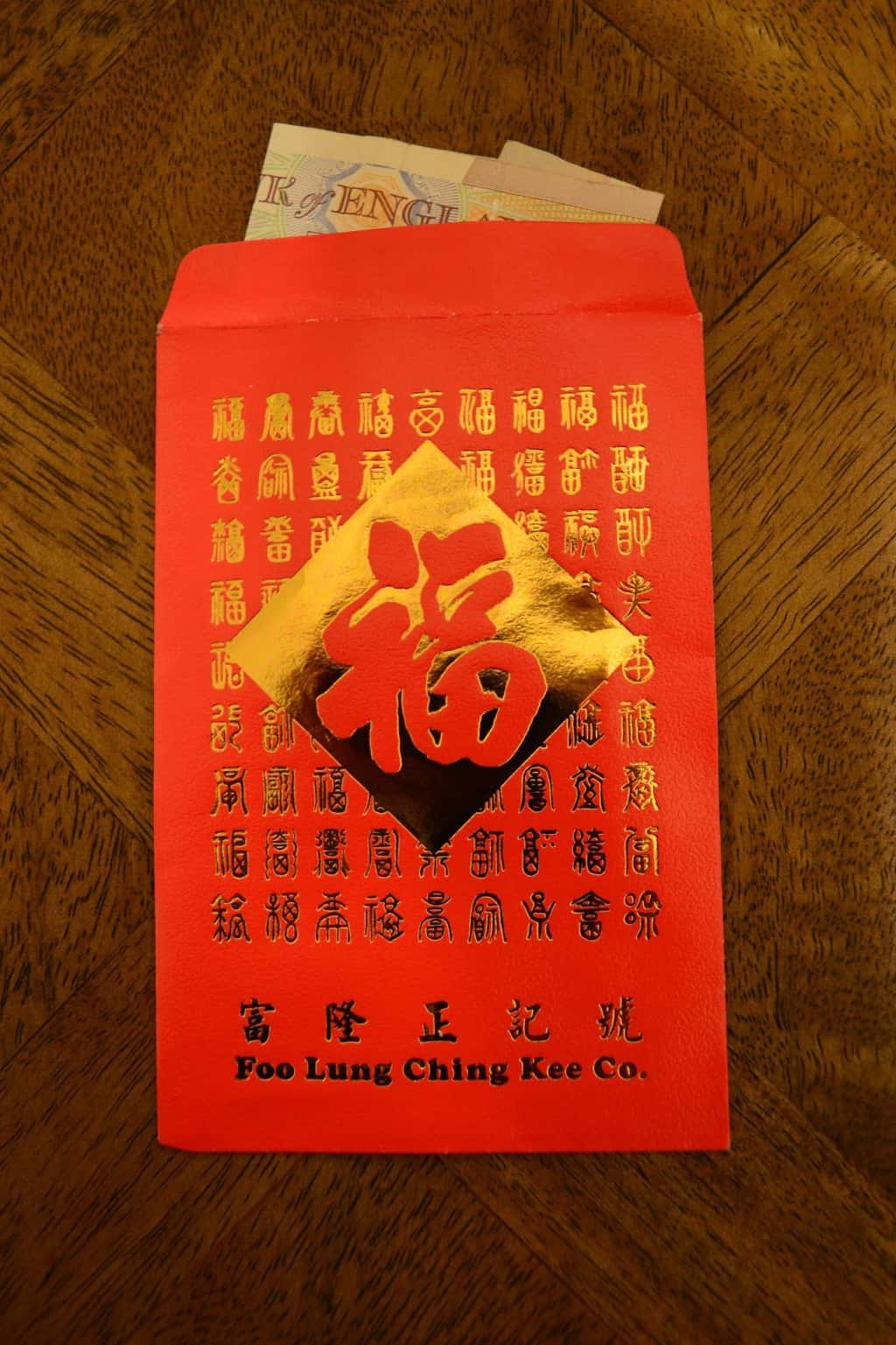 It was a great way to celebrate the new year celebrations, sharing it with the vast Chinese community present in the capital and the excellent show that Stanley, the LCCA and company put on. Bravo.
Kung hei fat choi and afiyet olsun.