Last Updated on June 10, 2020 by Leyla Kazim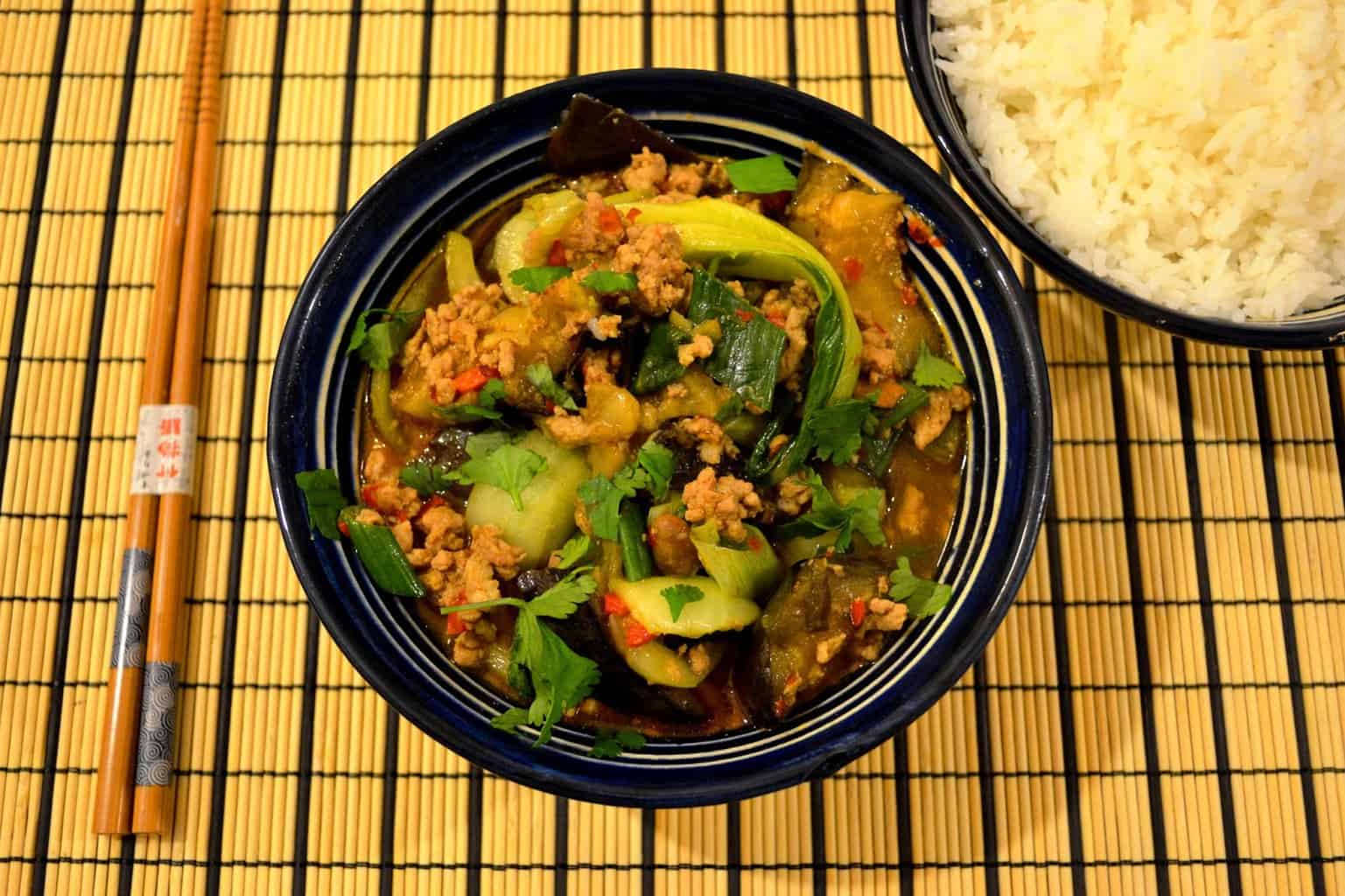 It's only taken 16 months, but I've finally made it inside my local Chinese supermarket Hoo Hing, about a seven minute walk from my house. And oh my – what a vast Aladdin's cave of exquisite and exotic ingredients. How the hell had I not visited before? I have declared it my best local discovery since the Mauritian food stall at Abbey Mills, Colliers Wood. Hardly really a claim for discovery seeing as it's been sitting there all this time, but I'm beside myself with smugness none-the-less.
I've been inside my fair share of Chinese supermarkets, many in Chinatown in London for a start. But on entering Hoo Hing, one of the first things you're greeted with which I haven't seen in any others, are huge blue tanks full of live sea-dwelling pickings – chunky lobsters clambering over each other with their claws taped shut, incredibly long and slippery eels (I don't think I've ever seen a live eel before!), and large flat turbots gracefully gliding about. Let's just reiterate this – I can buy live lobster seven minutes walk from my house – this is an absolute revelation. Not that I've ever attempted to cook one before, but at least now I can if I want to. And want I shall.
The vast array of beautiful fresh fruit and vegetables, alongside aisles of temptation in the form of jars and packets galore, I was hugely excited. Not to mention the fact this place also had a restaurant. So I sent Matt off to get the rest of the shopping list while I ordered some char siu pork buns. And they were excellent.
My new favourite food shop inspired me to cook something oriental for dinner, and I was already hankering for some aubergine whilst having my morning coffee (doesn't everyone think of dinner as soon as they wake up?). A basket full of far Eastern goodness and I was fully kitted out.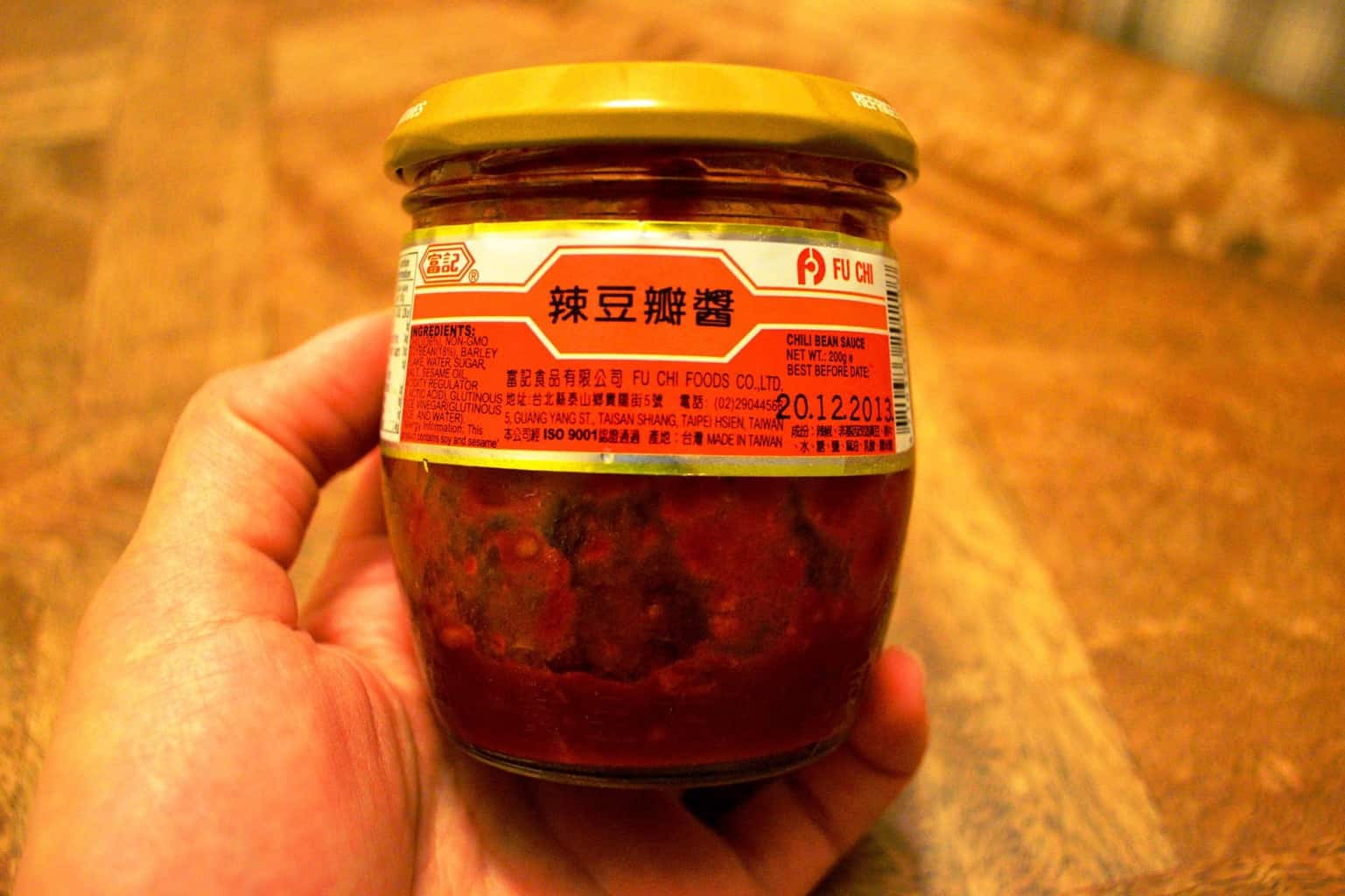 addictive chilli bean paste – notice almost
empty after just two days
Spicy Chinese pork and aubergine
The pork and aubergine go together very well in this fragrant stir-fry.
Makes about 6 portions
(serve with rice or noodles)
Groundnut oil
3 x medium aubergines, halved lengthways and cut into 1cm half moons6-8 garlic cloves, finely chopped or grated
A fat thumb of root ginger, grated
2 x red chillies, finely chopped
500g pork mince
Chilli bean sauce (available from Asian grocers)
300ml hot chicken stock
4 heads pak choi, halved and sliced lengthways
Clear rice vinegar
Toasted sesame oil
4 spring onions, thickly sliced
2 tbsp cornflour, mixed with 4 tbsp cold water

Heat a wok until smoking and add two tablespoons of the groundnut oil, then fry the aubergine slices with a splash of water until softened and golden-brown all over. Transfer to a plate and set aside.

Wipe away the excess oil from the wok, reheat and add some more groundnut oil. Stir fry the garlic, ginger and chilli for a few seconds, then add the minced pork and cook until browned. Add the chilli bean sauce (about 4 tbsp but adjust to taste) and the hot chicken stock. Return the aubergines to the wok and add the pak choi.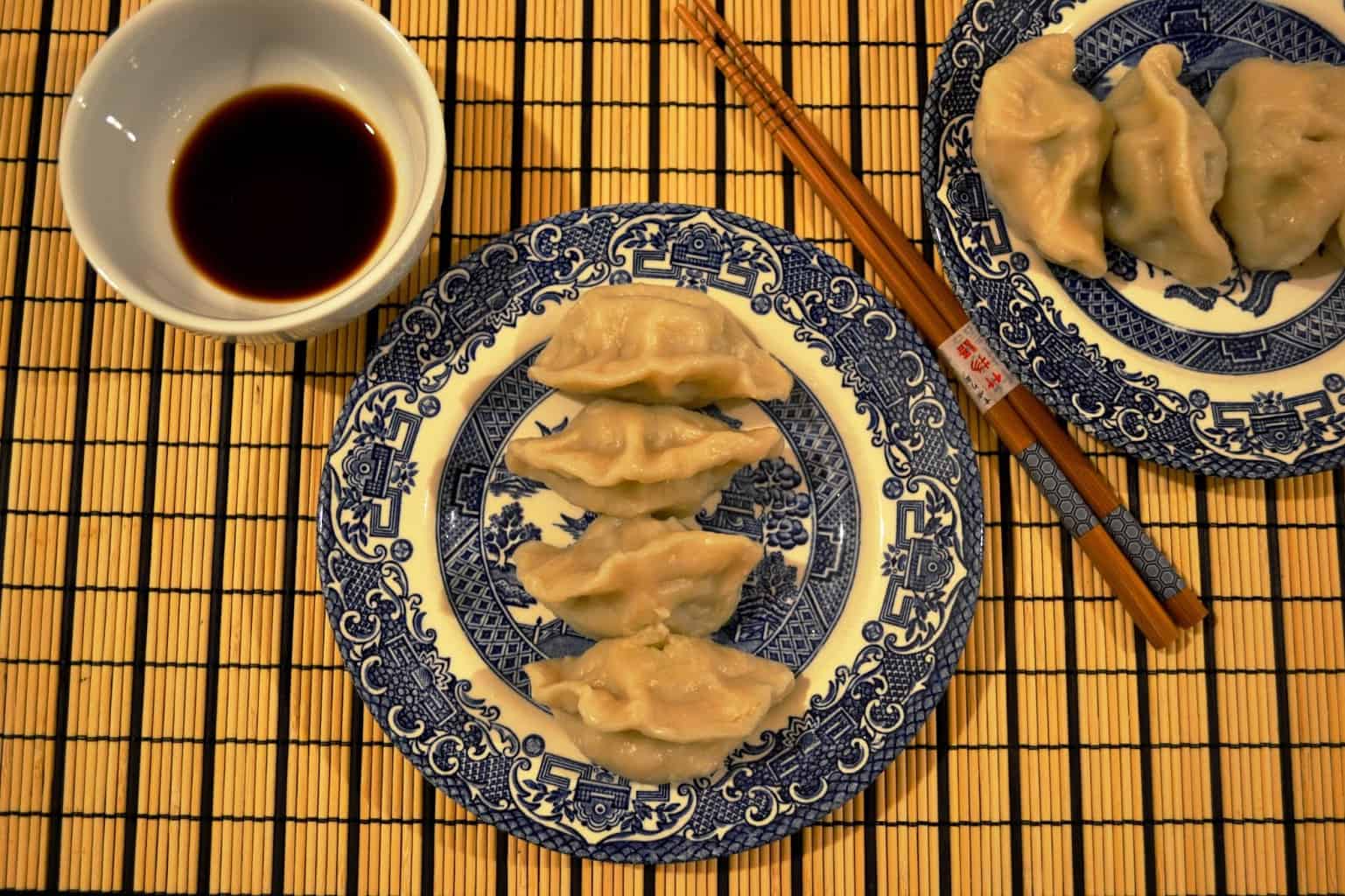 Season, to taste, with the vinegar and sesame oil and bring to the boil. Cook for 3-4 minutes then stir in the spring onions. Add the cornflour paste and stir until the liquid has thickened a bit. If you're still left with liquid don't worry about it, any rice will fully appreciate it.

Spoon the goodness into a serving bowl and eat with chopsticks. Gorgeous.
Startes consisted of some Chinese chive and pork dumplings found in one of the freezer aisles in Hoo Hing. Pop them in some boiling water for around 12 minutes and serve with whatever sauce you fancy – slightly gelatinous exterior with delicious insides. Just what I was hoping for.
Who needs a Chinese take-away when you have a local Chinese supermarket and a good wok.
Alfiyet olsun.