Last Updated on March 1, 2022 by Leyla Kazim
The day I get tired of treating my palate to the sensational combination of lime, salt, beans, chilli, cheese, corn and coriander, will be the day I'm tired of life. There are few other cuisines that get me as animated, or can boast the same amount of vibrancy and energy within their dishes. Tease me with even a hint that a good Mexican might have opened in my neck of the woods, and I'll be there before they've barely turned the gas on.
It's something London lacks, I feel. Enough good Mexican restaurants. Lupita and Mestizo are certainly decent. I've given several chances to Wahaca and have left mostly underwhelmed, but with a matchbook of chilli seeds – silver linings. I'm yet to try Boho Mexica. La Bodegra Negra lost me at 'sex shop'. Few others have captured much of my attention.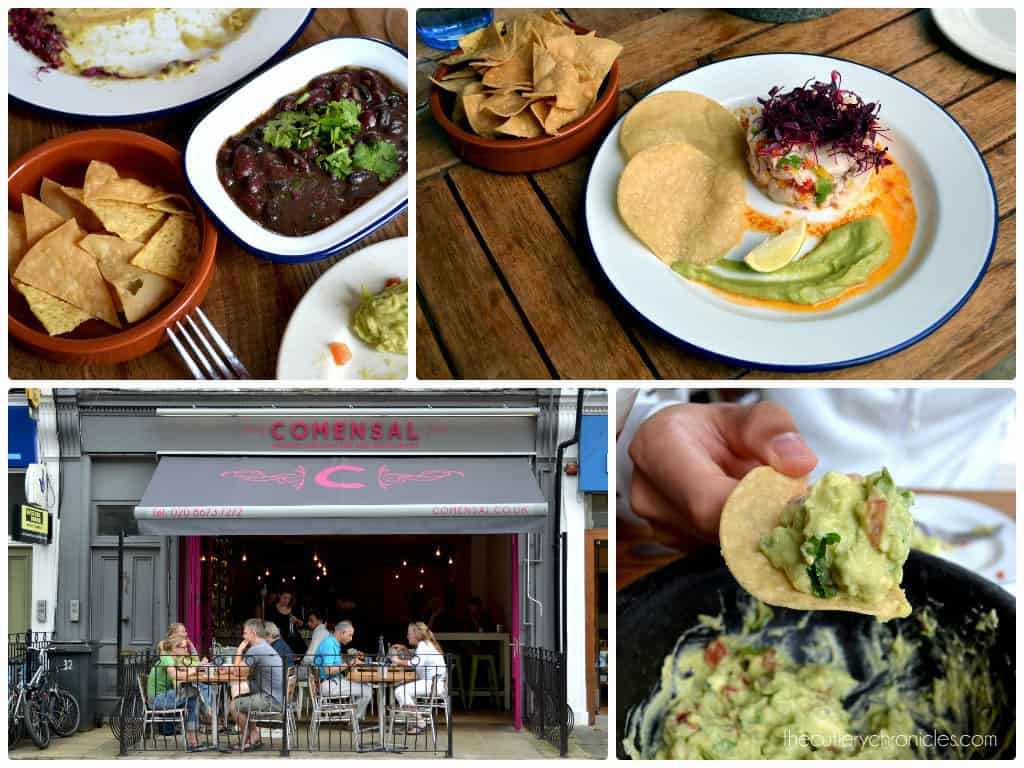 The village-esque idyll of Abbeville Road lies at the heart of SW London's "Nappy Valley" district – a handsome street to the east of Clapham Common, occupied by artisan producers, quaint cafés and restaurants, premium estate agents flaunting properties most can do little more than gaze wistfully at, and a lot of new mothers congregating at coffee mornings and lunches. It is here – alongside the likes of reputable butchers The Ginger Pig – that you'll find London's newest Mexican bar and restaurant, Comensal.
There are a lot of good things going for this place before the food even passes your lips. It's independent and family run, the brainchild of John Sim and Cati Bego who met in Mexico City (and are due to marry); Cati has a background running successful restaurants there. Cati is Mexican, and her mother smashes up the guacamole to order out the back in a traditional molcajete (mortar) carved from exceptionally heavy volcanic rock – they get through 12 boxes of avocados a day.
The well stocked bar has been paved with hand-painted tiles imported from Guadalajara. It has outdoor seating and those floor-to-ceiling folding doors. They open until midnight every day. The Head Chef, Eduardo Santiago, is from Mexico City and in the UK has worked at The Wolseley and The Reform Club. The bar man is from Mexico City. The staff converse in Spanish. Some clientele were on their second and third visits, and it already has regular solo diners propping up the bar, after being open for just two weeks.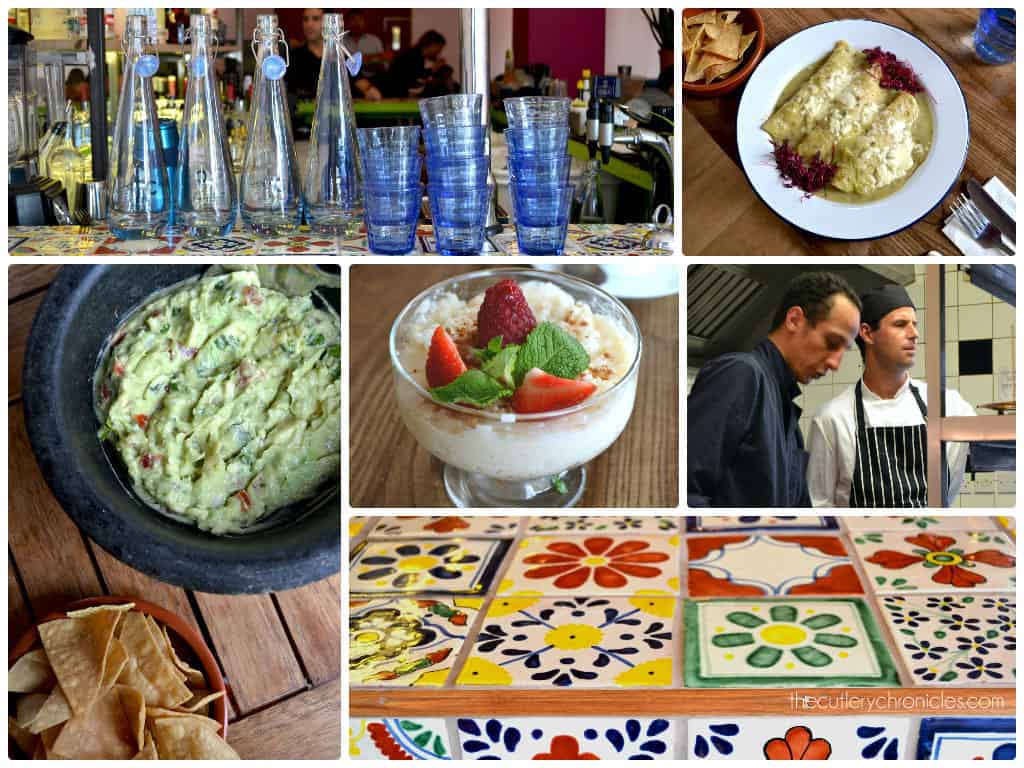 The food – well, it was great. There was that mountain of zippy and chunky mama-made guacamole with thick tortilla chips that actually taste of corn (£10.50). The fish (salmon, cod, tialpia) in the tower of ceviche were almost completely opaque thanks to the denaturing lime – I'm used to it a little more raw but it's 'there take' on the classic and it's nothing short of fine with me, especially with the flourish of chipotle-infused oil (£9).
Cactus-filled tacos – with tomatoes, onions, coriander and lime – were excellent. Sharp and sour, the soft tortilla casings folded up and around the filling, half shoved in my mouth, sucking on the citrus juices with one eye closed, trickles burning a tiny cut in my hand. Give me twelve and watch me clear them (£6.45 – 3).
Braised pork-filled tacos, soft and spiced, with more hot salsa and lashings of lime, were very good (£6.95 – 3). A side of voluptuous black beans and kidney beans met the need for a pulse fix.
A chicken dish boasting breast meat will always carry with it the risk of lacking in flavour and the wrong texture. I tend to steer clear, but the promise of a green tomatillo sauce on the enchiladas suizas was not one to ignore, and from a plate less colourful than its predecessors, came some great eating. Soft and slightly chewy tortillas, with a sour and subtly hot sauce speckled with seeds from the fruit, tender white meat, crumbled and melted Oaxaca cheese. It was hugely pleasurable (£13.95).
I entertained dessert with little intention other than to sample a bite. But the Mexican rice pudding – thick and with cinnamon – was just a bit too good to leave alone (£3.75).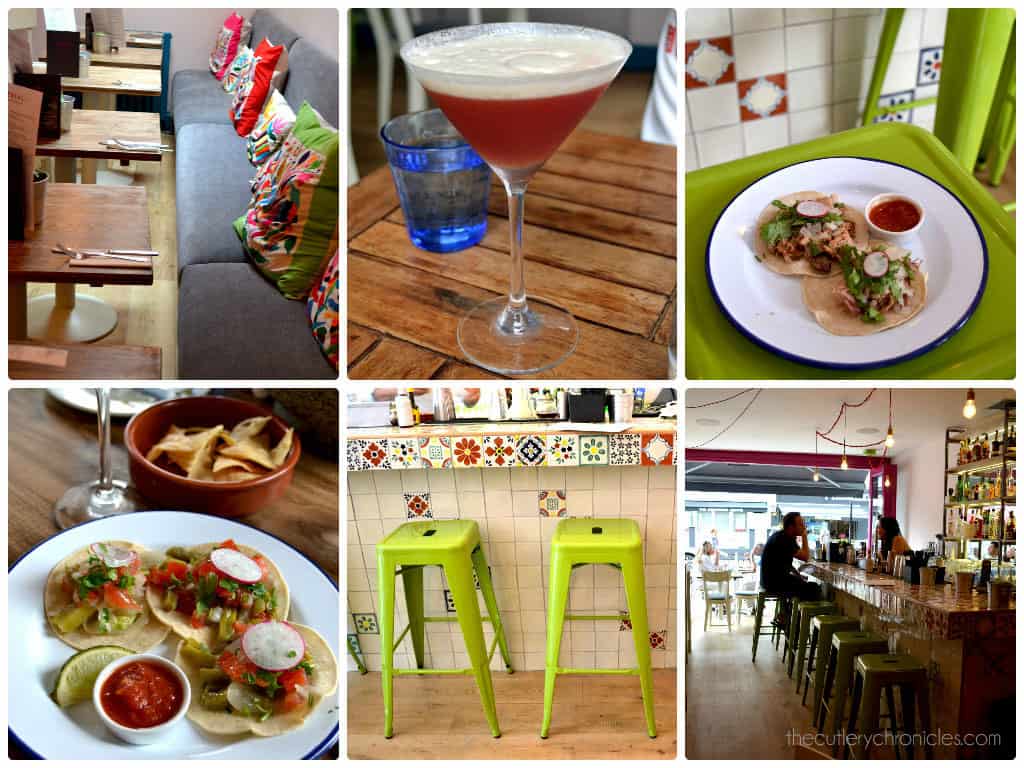 Then there are a whole host of spirits, 100% agave tequilas, mezcales, and cocktails that tart these up with things like pomegranate, bitters and hibiscus syrup (Mexican Cloud, very nice – £8). Special mention must be given to Manuel, the Spanish waiter owning front of house – compact, quick, warm, always smiling, and with a beautiful accent. I was close to putting him in my pocket and taking him home. When you hug your waiter on leaving a restaurant, you know you've received good service.
Mexican food should be fearless and seductive, demand your full attention and encourage you to succumb to the pleasures of life. I found this in Comensal, and I'm so pleased it's here.
Liked lots: wonderful food and atmosphere, great welcome from John and Cati and sensational service from Manuel, vibrant interiors, being surrounded by customers fawning over the food
Liked less: I'll get back to you.
Good for: spending late sultry summer evenings at, squinting over glorious lime-soaked bites and too much mezcale
My rating: 4/5
Find the menu on Zomato.
Note: I was invited as a guest to review this restaurant.
Afiyet olsun.