Last Updated on November 17, 2022 by Leyla Kazim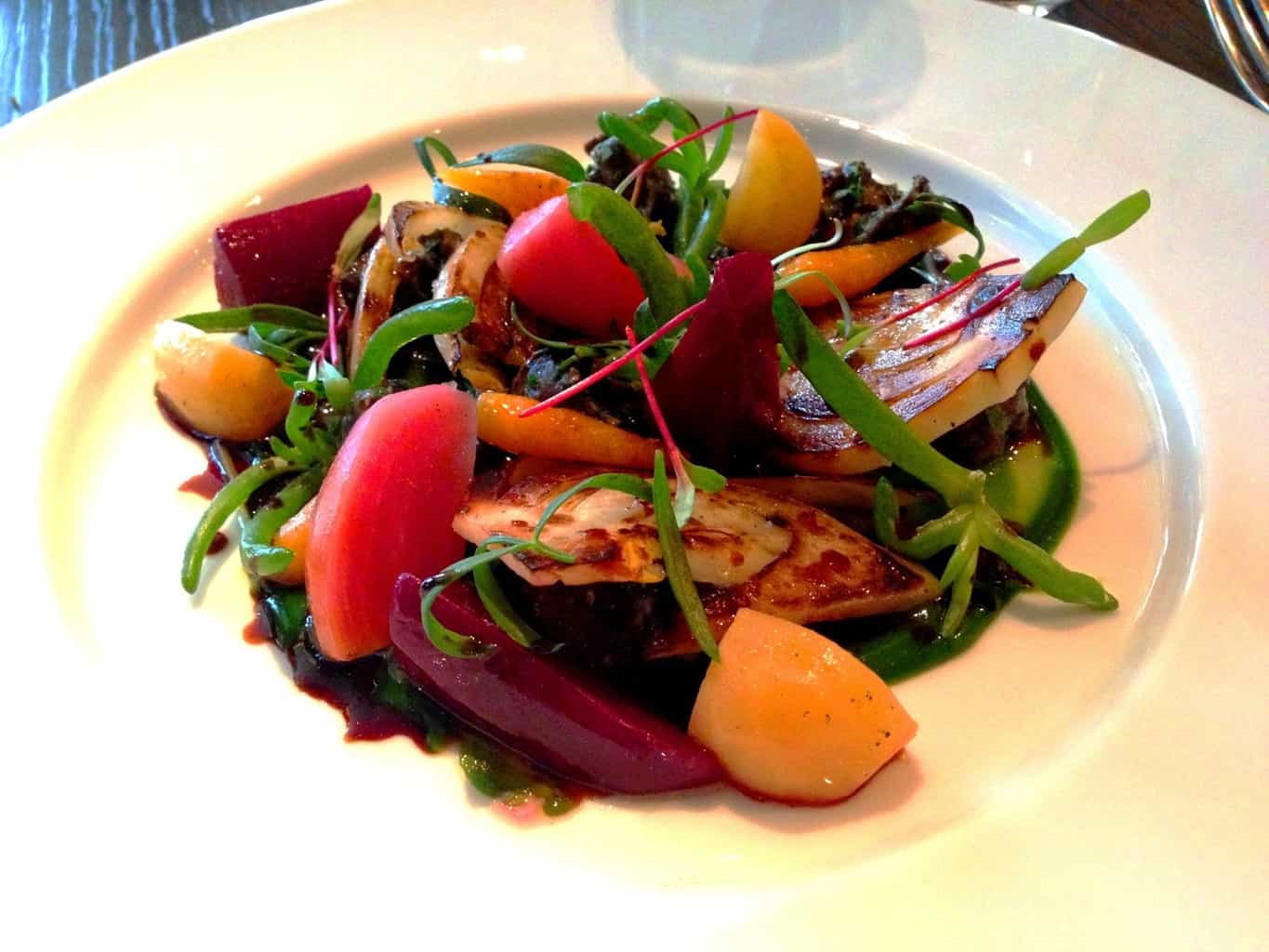 Dressed Snails (c.1884)
Parsley, beetroot, salty fingers & red wine juice
There's been a lot of anticipation around the table we had reserved at Dinner by Heston Blumenthal – a one star Michelin restaurant located in the Mandarin Oriental Hotel adjacent to Knightsbridge tube station.
I think a lot of this stemmed from the contestants from Masterchef: The Professionals having the kitchen doors of The Fat Duck welcome them in to both witness and replicate the wonders that take place in its vicinity – this is another of Heston's restaurants located in Bray, Berkshire and opened in 1995 (that long ago? I know). Its three Michelin stars has also seen it voted the best restaurant in the world in 2005. I was transfixed to the box and social media was rife with both gushing adoration over the molecular gastronomy on display, and outright disdain at what many view as a pretentious concept with science having no place in the kitchen.
And I'll admit, a few moons ago I used to think along similar lines. However, his ever increasing TV presence and feedback from friends of colleagues who have met the man himself, he actually seems like a nice guy – not pretentious at all. And this Masterchef episode got me very excited about the experience that both he and his establishments are looking to give their clients.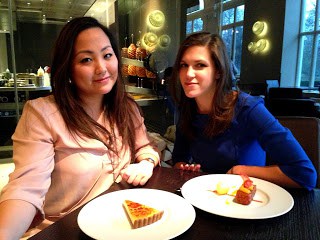 Contrary to its name, Dinner serves both dinner and lunch and is viewed as the larger, more accessible, centrally located little sister of The Fat Duck. The menu is inspired by historic British gastronomy and this is represented by every item on it being accompanied by the year that the dish first came to be.
I was fortunate enough to have the week off work and my two lovely acquaintances, Mel and Lea, were able to wangle a free afternoon, so we decided to opt for a slightly boozy and extended girlie lunch on Thursday.
There is an a la carte available but the set menu is a good deal – three courses at £36. Set lunch menus at high-end restaurants are a fantastic way to sample the delights the establishment has on offer, without having to fork out for the higher prices that come with an evening meal. However, quite often the lunch will only be available during weekdays as is the case at Dinner. If you happen to work centrally then it's something that is well worth making a regular treat – as EatLikeaGirl does very well in her Posh Lunch Club.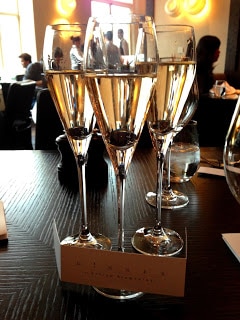 The restaurant is spacious and in fact quite larger than I expected, able to accommodate 126 covers at any one time. There are floor to ceiling glass walls with one side providing a wonderful view into Hyde Park and another providing full view of the kitchen and the unique pulley system they have in place which serves to rotate the spit on an open fire. We were seated next to the kitchen allowing us to periodically glance at the numerous chefs during their stages of preparation and cooking.
Our very warm and approachable waiter explained the concept of the restaurant, talked us through the menus and with the most minimal of arm twisting enticed us to begin with an aperitif in the form of a glass of sparkling wine which came recommended and was in fact delicious – a first for me as I usually don't care for liqueur from white grapes. We placed our orders from the two options for each course from the set lunch menu, and between the three of us covered everything on it. Always a great excuse to dip the fork into the plate of your companions.
Our sourdough bread was delivered with some lightly salted butter – this was in our opinion far too hard and crunchy to eat without having to hide the mess your mouth was making in an attempt to masticate it. A passable situation to be in when with good friends, but I can't imagine this to be the case if your visit is part of a business lunch, which many were clearly there for.
Regardless, our starters soon arrived and mine was the Lemon Salad (c. 1730) – smoked artichoke, goats curd and candy beetroot. Beautiful on the plate and the freshness from the citrus hit the nose before even bringing the fork to my mouth. The sharp complimented the creamy cool goats curd wonderfully, with regular interjections of bitterness from the leaves on the plate. For any that know me, citrus and sourness in general is one of my most favourite flavours so my starter went down a treat, even if it didn't quite have a 'wow' factor.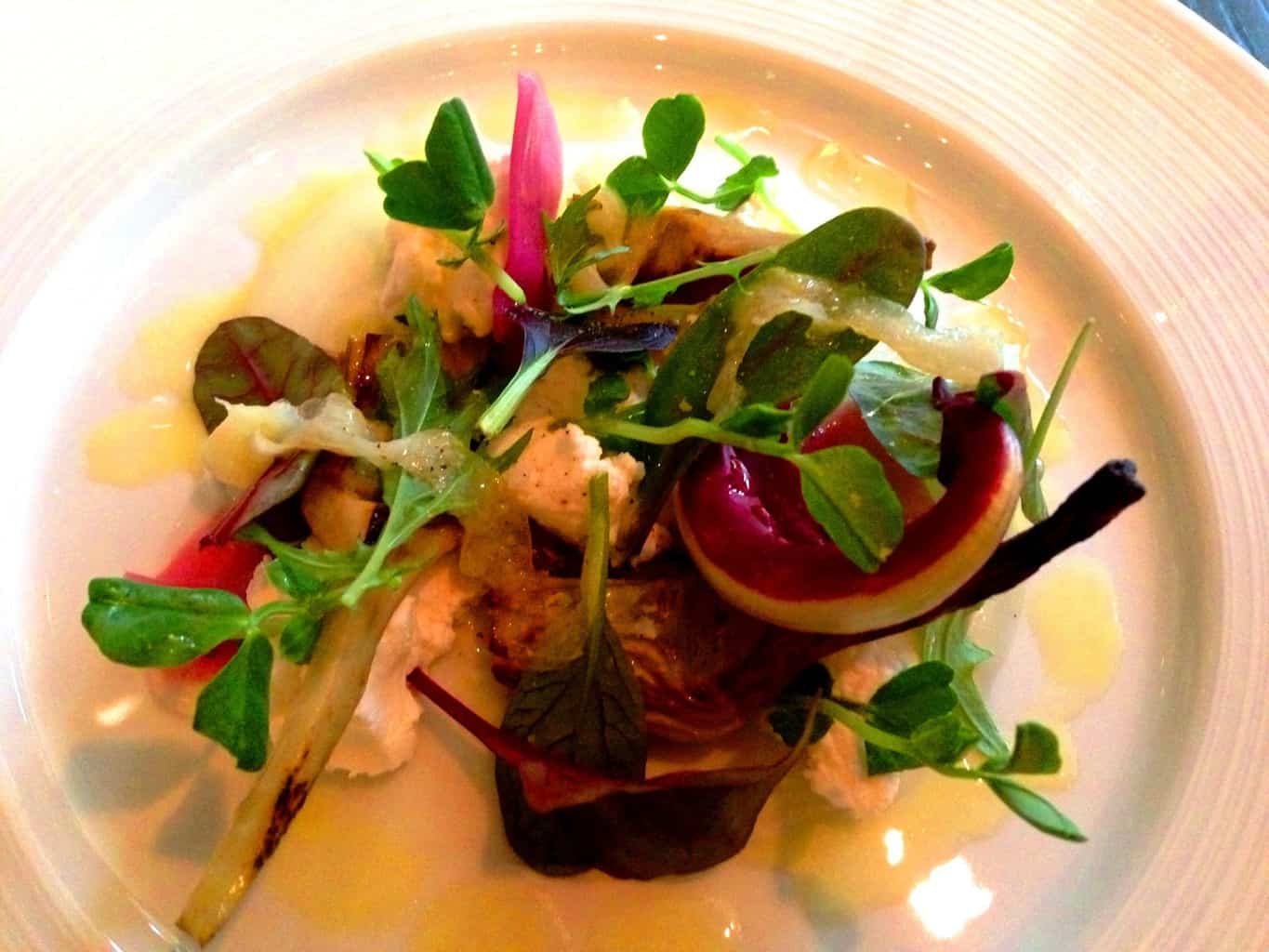 Lemon Salad (c. 1730)
Smoked artichoke, goats curd and candy beetroot
Mel and Lea opted for the Dressed Snails (c. 1884) as their starter – a notably beautiful and autumnal looking dish quite arresting in the quality of natural colours presented on the plate. Both burgandy and golden yellow beetroot against the vibrant greens from the parsley sauce and samphire, it was quite the picture.
There is only one flavour in the world that I find very hard to embrace and I actively avoid – it is that of aniseed. Liquorice, fennel, fennel seeds, sambuka, Ouzo, Raki and anything else along those lines is a glaring and flashing no no. It's a huge shame though as fennel looks so incredibly appetising – I just cannot stomach the flavour of aniseed. The mains on offer were duck and fish.
When eating out, I will more often than not opt for the option I am least likely to cook at home and this is usually red meat – I try to regard it as more of a treat than a regular consumable. So in any other situation, I would have immediately opted for the duck. However, it was delivered with smoked confit fennel and so I swiftly avoided and instead opted for the Roast Ray Wing. As soon as our mains arrived and I sampled some of the duck that both Lea and Mel ordered, I realised this was a mistake.
Out of the list of aniseed flavour bearing goods mentioned above, fennel is probably the least offensive and I really should have given it a go in such a reputable establishment – it was subtle and crunchy and the duck meat was beautifully sweet. Immediate bout of food envy at the table – dammit. Served with a silky potato mash, rich jus and complete with duck heart (umbles), I'm still kicking myself.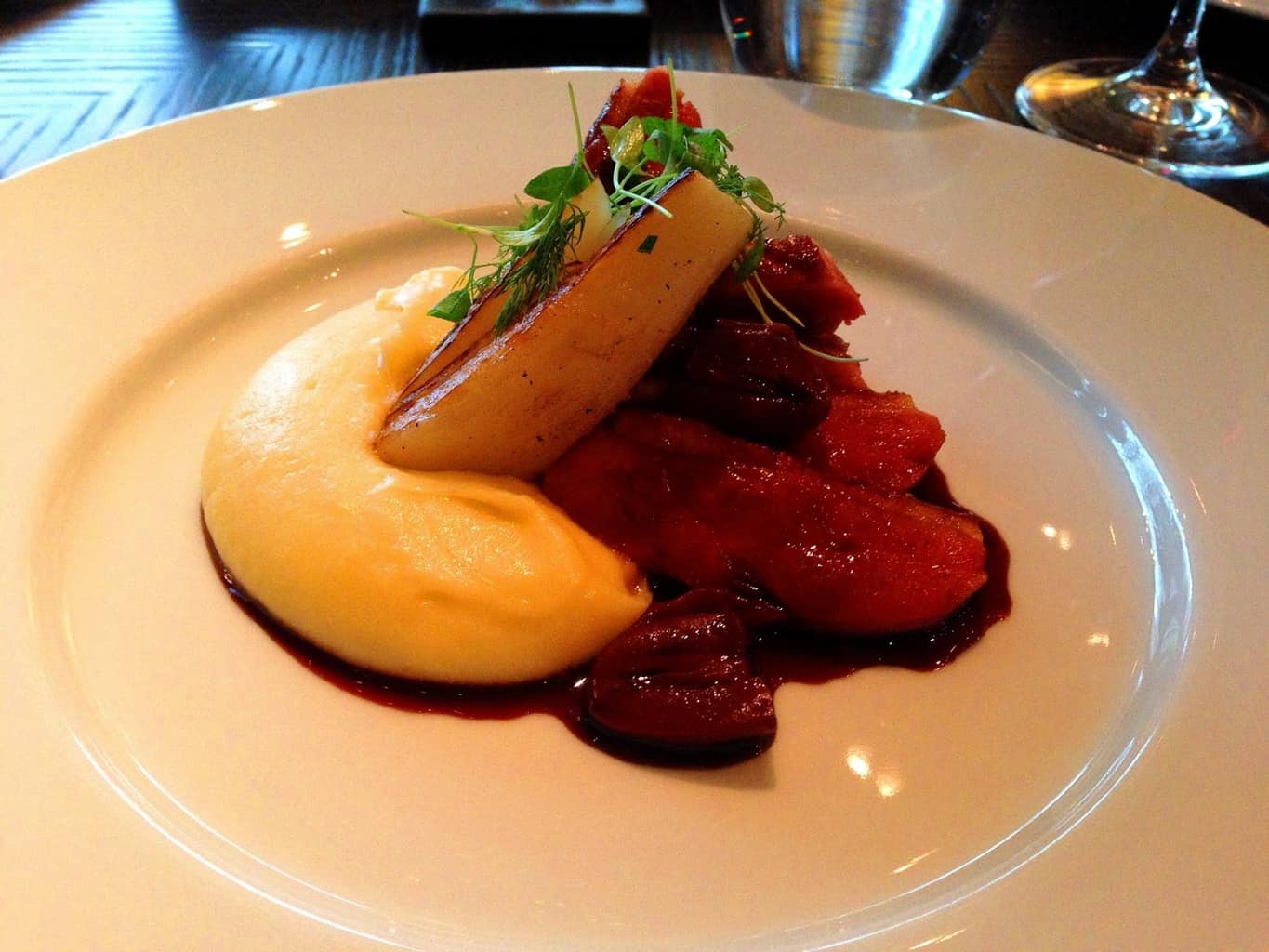 Powdered Duck Breast (c. 1670)
Smoked confit fennel, potato purée & umbles

The fish dish was – ok. Whilst looking very attractive on the plate, I feel most of the flesh was slightly over cooked – more chewy rather than flaky. Working my way across from one side of the fillet to the other, the last forkful was undercooked – while the flesh was opaque there were strings of red blood in it which I'm almost certain shouldn't have been there.
I pointed it out to the waiter who apologised and said he didn't know why that was there – to be honest I did expect him to return after showing it to the kitchen with a further apology or gesture of good will, but it wasn't mentioned again.
For a Michelin star restaurant, I don't think this was acceptable. Despite this, the parsnip and butter milk purée was almost unrecognisable, it was that smooth. My brain was tasting parsnip but I was still trying to understand the journey it took to end up as this texture – very pleasing. The voluptuous brown butter sauce dotted with fat and juicy capers was also well received and did not over-power the fish.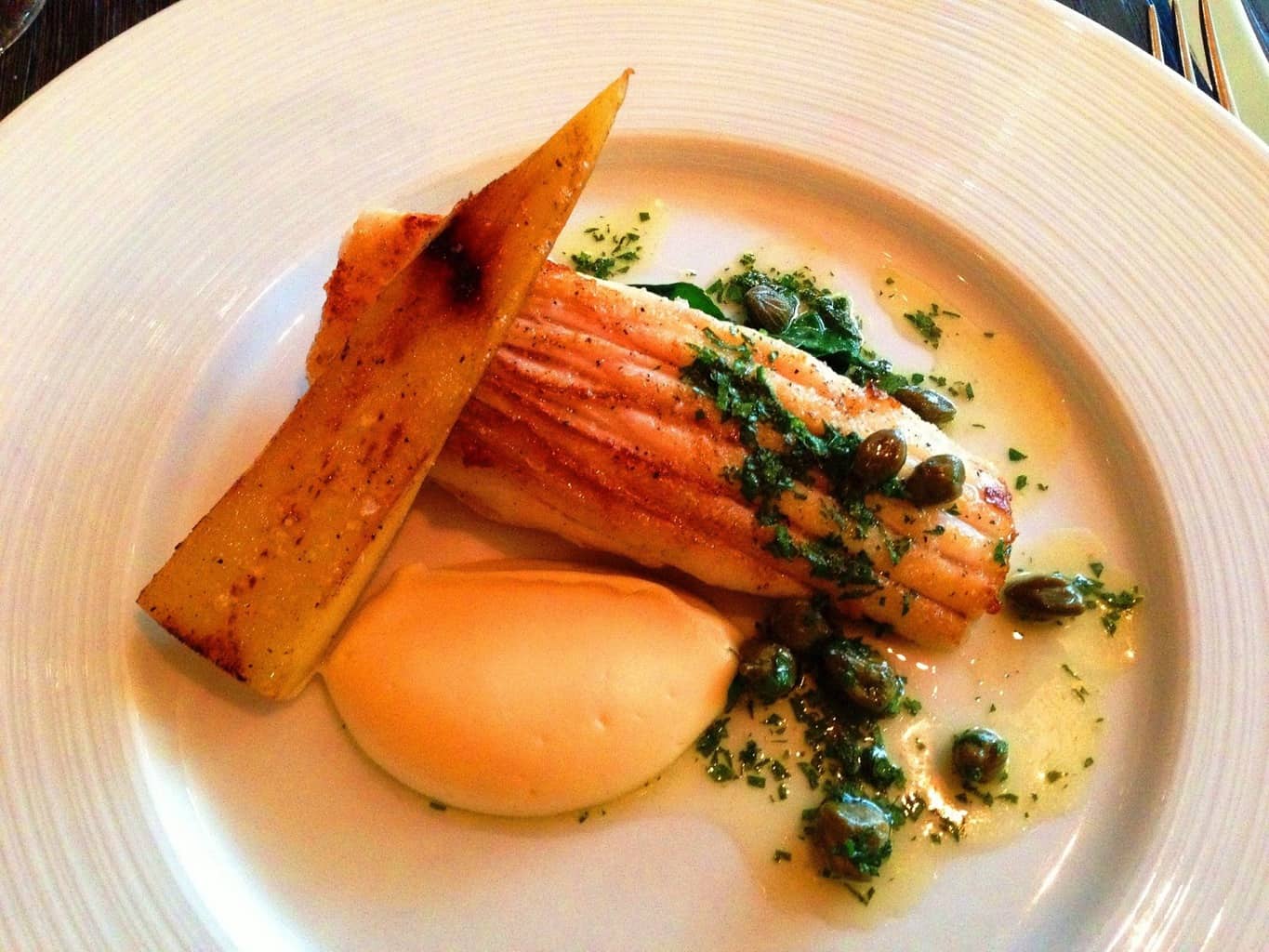 Roast Ray Wing (c. 1954)
Parsnip & butter milk purée, sea beet, brown butter & capers
My first dessert (yes first) was much more of a success. Once again, I am immediately drawn to the promise of fresh citrus on a menu and this did not disappoint. A fantastic combination of textures – crunchy sugar crystals topped with a quinelle (I learnt that from Masterchef) of mandarin and thyme sorbet – oh I can still smell it as I type.
This was alongside a type of sticky and soft orange flavoured bread, with wafer thin crispy segments of mandarin perching on top. It was very good indeed, looked wonderful and a fantastic way to clean the palette.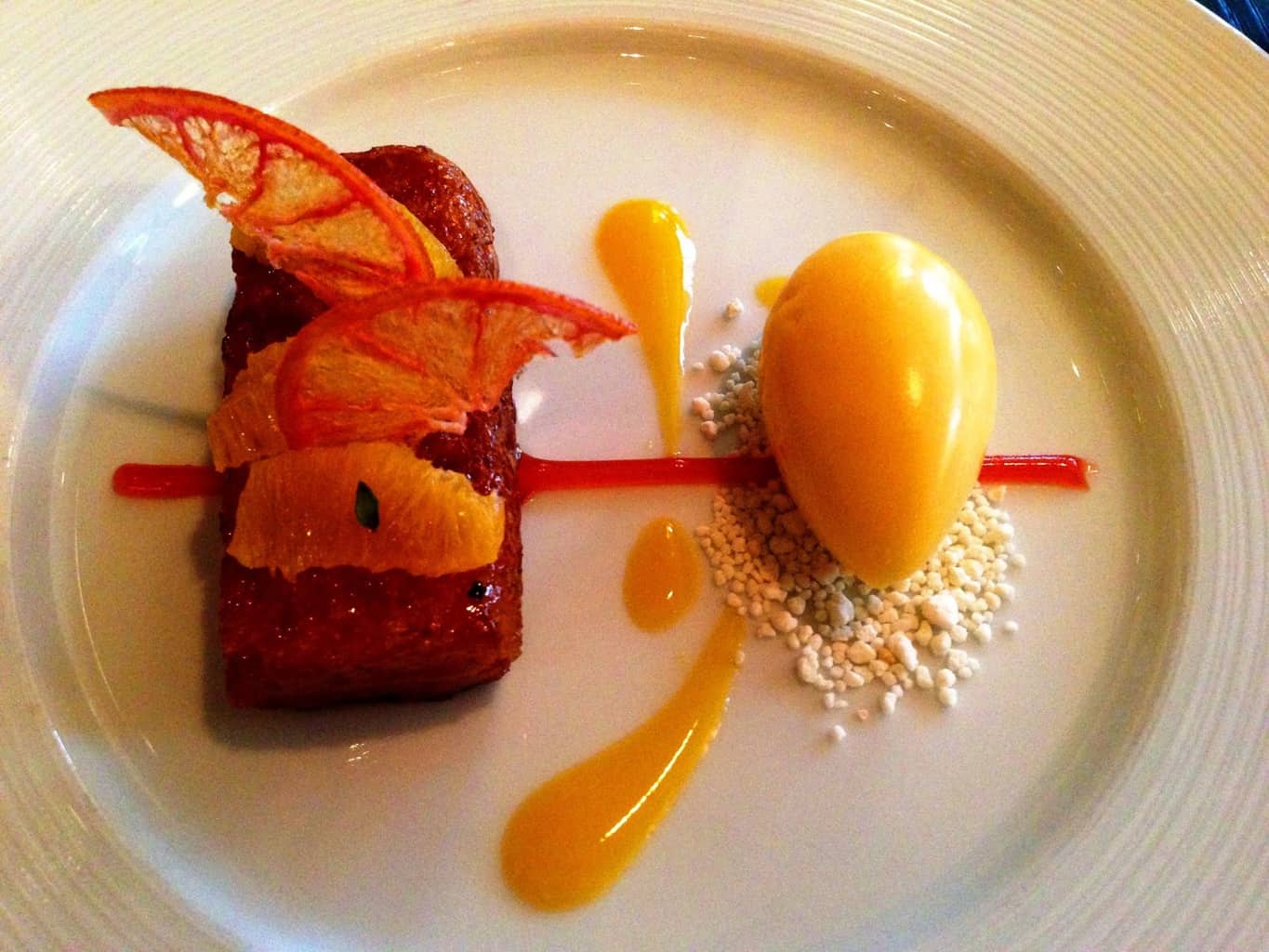 Orange Buttered Loaf (c. 1630)
Mandarin and thyme sorbet
Mel chose the prune and tamarind tart of which I of course sampled. Whilst a simple looking dish, the skill in obtaining perfection and elegance in a tart is no mean feat and was executed very well, with perfect pastry, smooth set custard and a caramelised top. And again proving to me that whilst flavour combinations may not immediately entice in print, they can and often do pleasantly surprise as was the case here – prune and tamarind not being something I would immediately opt for but it was in fact delightful.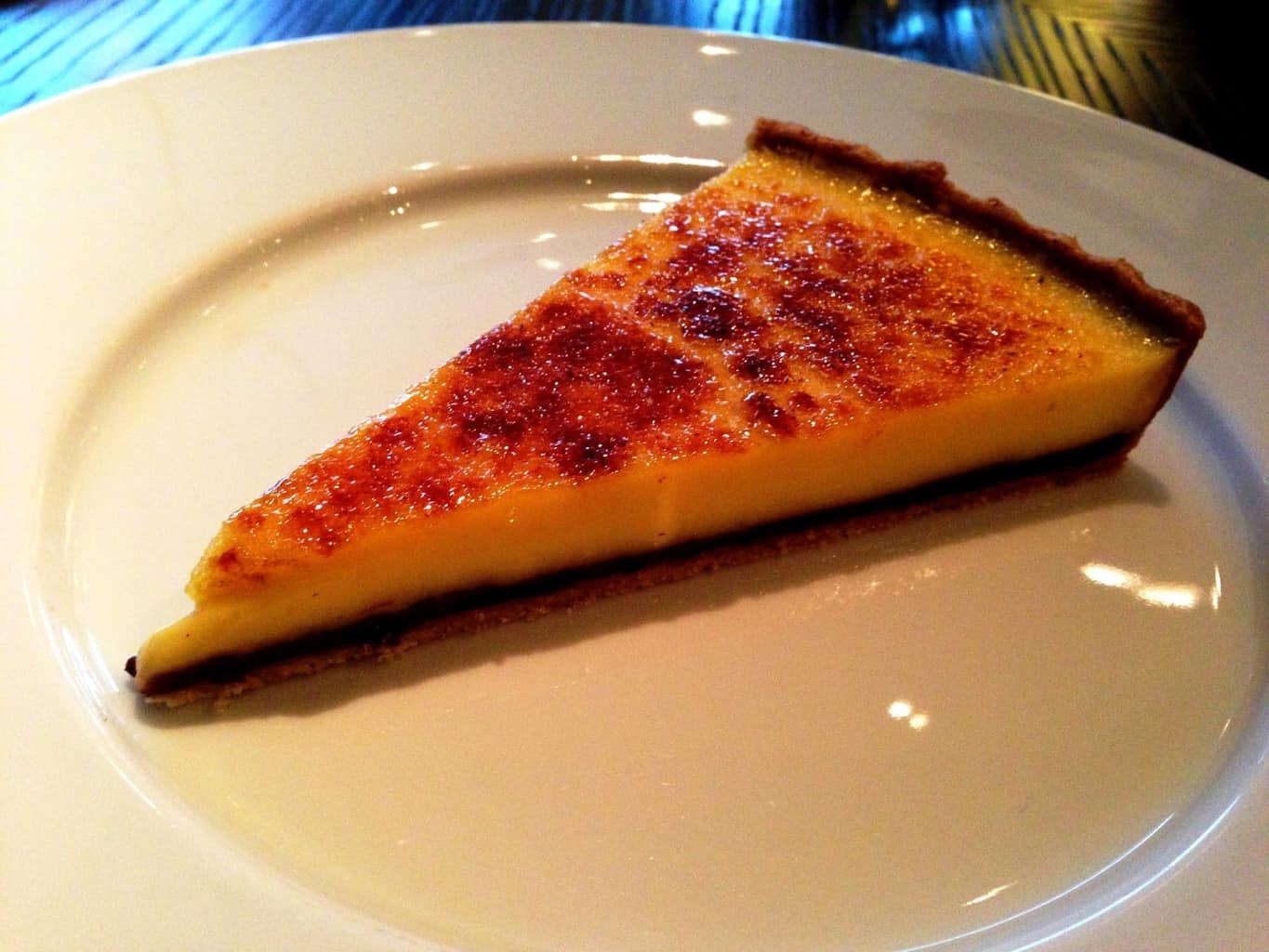 Prune and tamarind tart (c. 1720)
The same waiter that persuaded us to treat ourselves to sparkling wine as well as the usual bottle of red, also enticed us to opt for a second dessert and final course of ice cream made at the table. We had spotted the spectacle taking place at other tables and I think had already made up our minds that we wanted it at ours. This is the sort of molecular gastronomy you expect from a Heston restaurant so it was difficult to turn away.
It consisted of a manual hand-turned mixer being wheeled up to the table with liquid nitrogen being poured into some vanilla custard and churned by the machine. After a few seconds and evaporated nitrogen bellowing out from the mixing bowl, the ice cream was complete. We had a scoop in an ice cream cone with freeze dried raspberries and popping candy as our toppings. At £12 each it was probably a bit pricey for what it was, but you of course also pay for the theatre.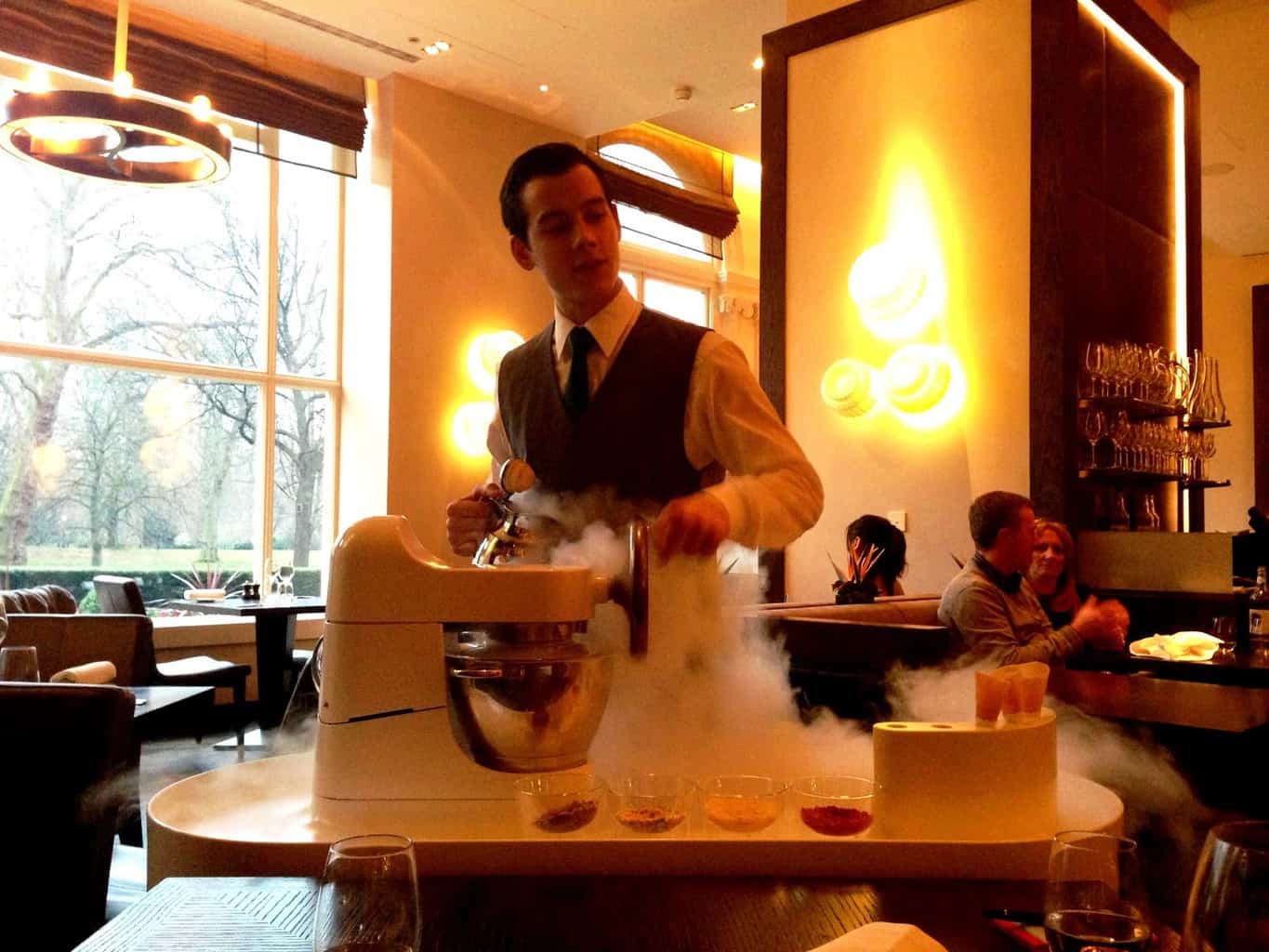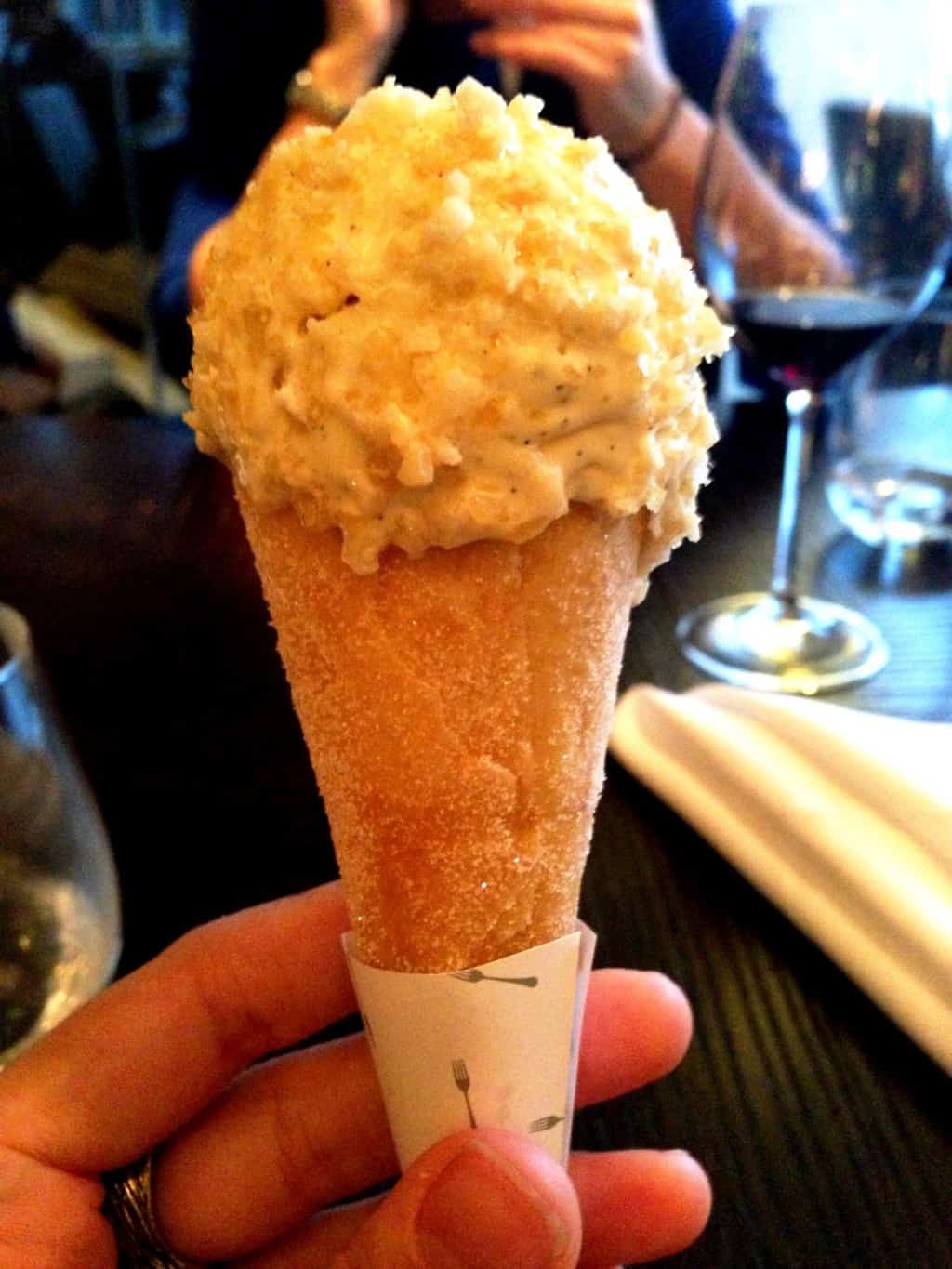 All in, the lunch was a very pleasant experience and I would recommend it. This was down to a combination of the service which was excellent, my companionship which was of its usual very high standard, and the dishes that were good.
I feel I was a little unlucky with my main choice in that I missed out on the better dish, and the issue with my fish fillet. It's also worth noting that the options available for vegetarians are decidedly mediocre according to a colleague who visited for an evening meal with his vegetarian wife. But that aside, it was a very good lunch. Very good, but certainly not mind-blowing (and still not as good as Lima which is my most favourite restaurant I've eaten at of recent months), but that's something I certainly would expect from somewhere like The Fat Duck. I just need to find the funds and try to secure a table there first – both easier said than done.
Alfiyet olsun.