Last Updated on June 10, 2020 by Leyla Kazim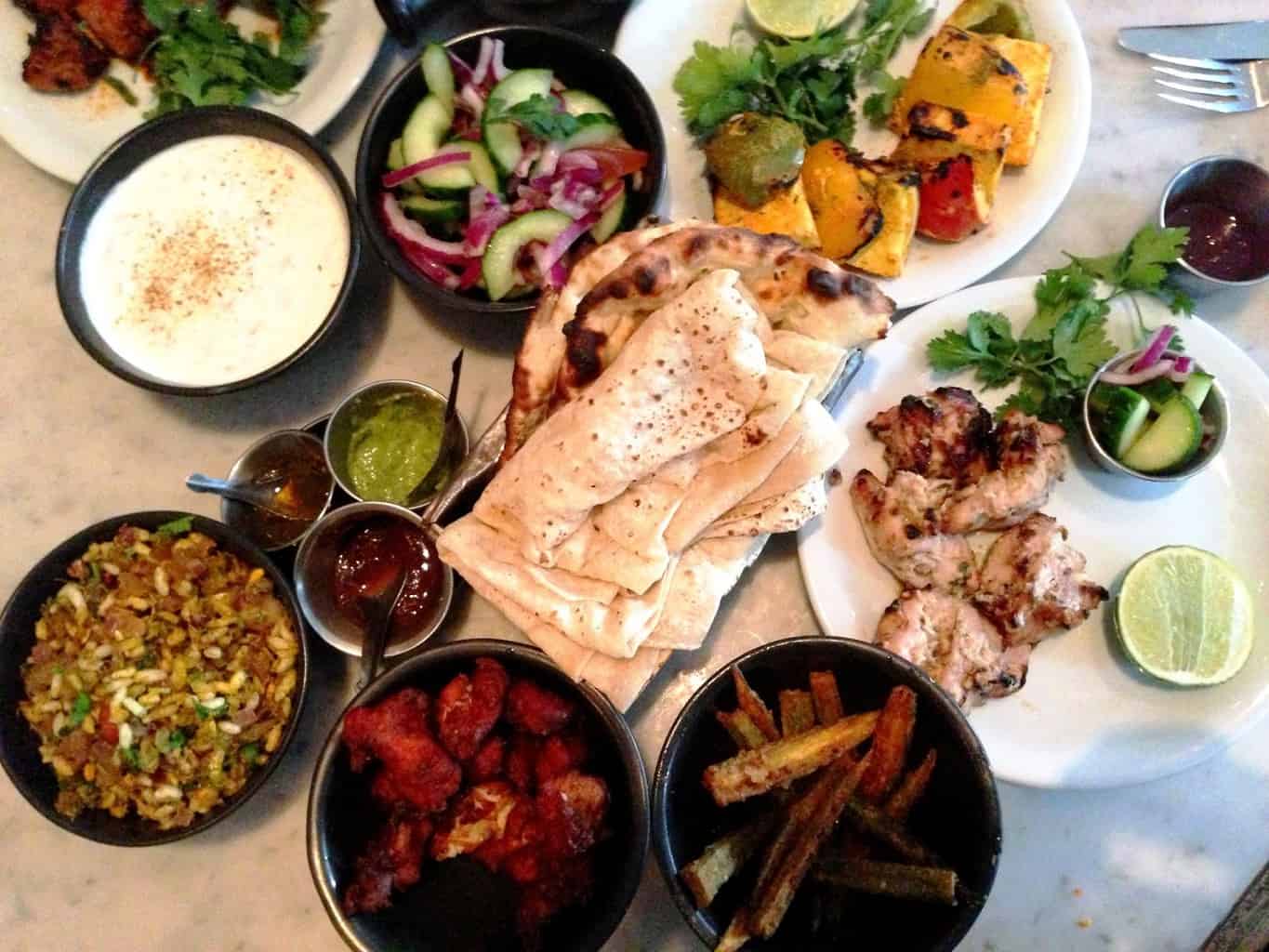 The main encounters I have with Indian food involve the always excellent,
authentic and homemade doggy bags Indian friends bring me; leftovers from what
seem to be almost weekly occurrences of some sort of event revolving around the
eventual climax of a wedding – engagement parties; pre-engagement parties,
pre-wedding parties, a pre-party party (these guys know how to have a good
time). Or, dining out at a good local curry house – I tend to gravitate to
those catered for the Eastern palette rather than customised for the West. A
good example of these are Saravana Bhavan or Lahori Karahi (the latter more
Pakistani cuisine than Indian). If you find natives in a curry house, you know
there's a decent chance of it being both good and authentic as is the case with
both of these.

What I haven't really experienced is making a specific trip to a 'proper'
Indian restaurant as opposed to a curry house. I see the differences being that
the former would be a larger establishment well kitted out, centrally located
rather than local, innovative dishes alongside traditional, enticing interiors,
and with most if not all of their business coming from meals dined on the
premises rather than take-away. Dishoom in Covent Garden certainly ticks these
boxes, but it was hard to dismiss an almost glaring observation on this visit – amongst the
packed out tables and ever increasing queue outdoors, it was a challenge to
spot a single person of Indian heritage.
If I had stepped into a venue that hadn't already bowled me over with some
wonderful aromatics as soon as I had entered and descended down the steps into
the basement bar, this observation would have set alarm bells ringing. But this
place achieved just that, and along with some questionable over-Americanised
but well intended greetings from a person not in waiting uniform and a cocktail
quickly in my hand, I was more than ready to see if what came out of the kitchen
matched the jaunty and vibrant vibes from the front of house.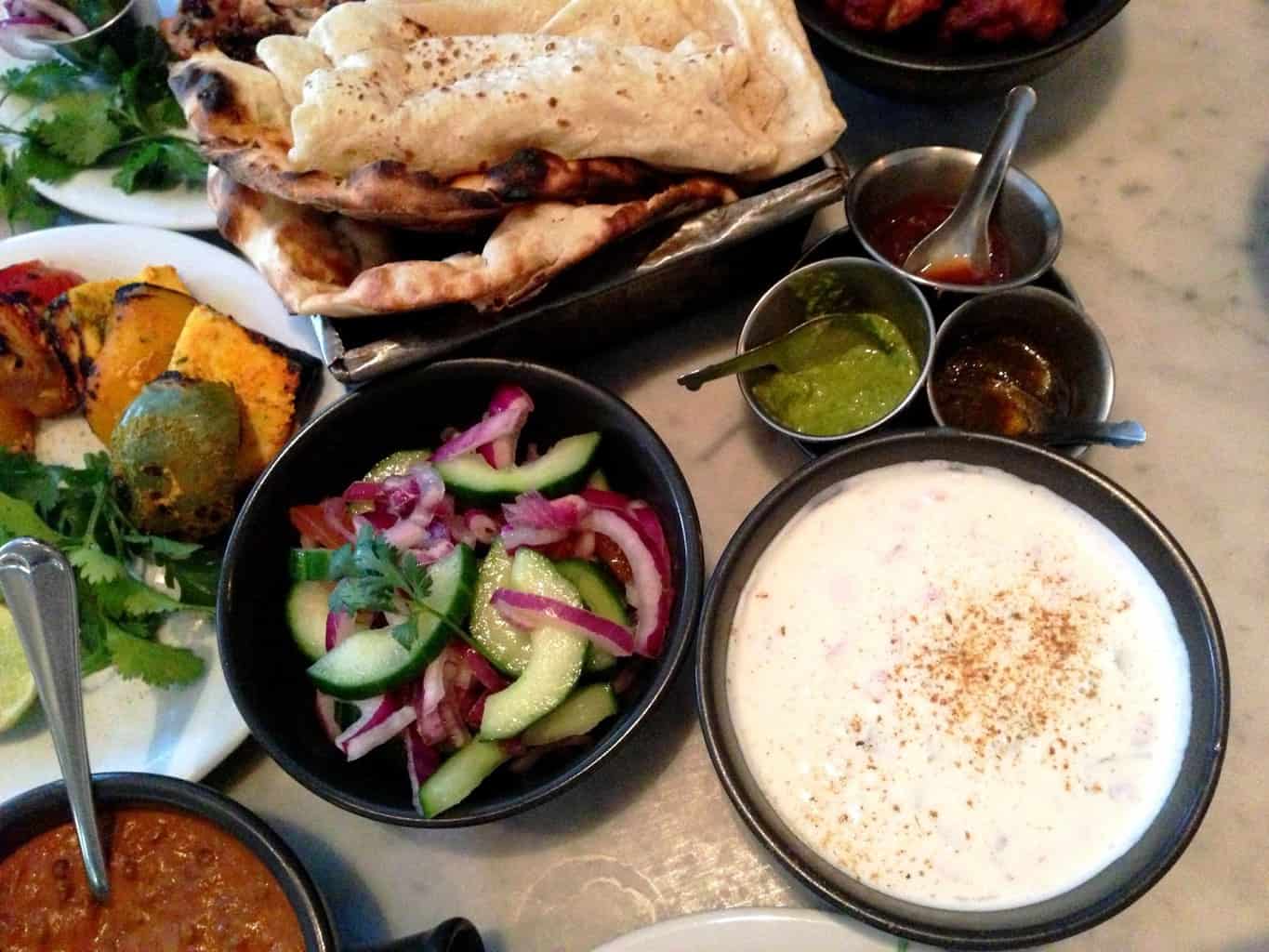 My companions and I ordered what seemed to be almost every third dish from
the menu – each entry read as something I wanted to consume and it was challenge
to apply a filter to prevent a cry of 'we'll take one of everything'. But
realistic we remained, and within mere minutes of ordering our table surface
area soon dwindled as plate after plate was delivered.
The 'small plates' or starter proportions were generous, with a cereal bowl
sized vessel presented to us, and actually with a component of cereal in it. It
was the bhel – a sort of upmarket Bombay mix with the addition of puffed rice
(just like Rice Krispies but without the sugar), seasoned with lime and mint,
speckled with jewels of sweet pomegranate kernals, and a hell of a lot of
ginger – never a bad thing. It was crunchy, spicy and very flavoursome. The
bowl of skate cheeks (the cheeks of skate – who knew fish even had cheeks) were
battered and looked like appetising chicken nuggets but with a better colour.
They were accompanied by a fruity date and tamarind chutney which helped
lubricate what were otherwise slightly dry bites. Okra fries were a great take
on busying the fingers with the familiar form of chips but green, spiced and
salty.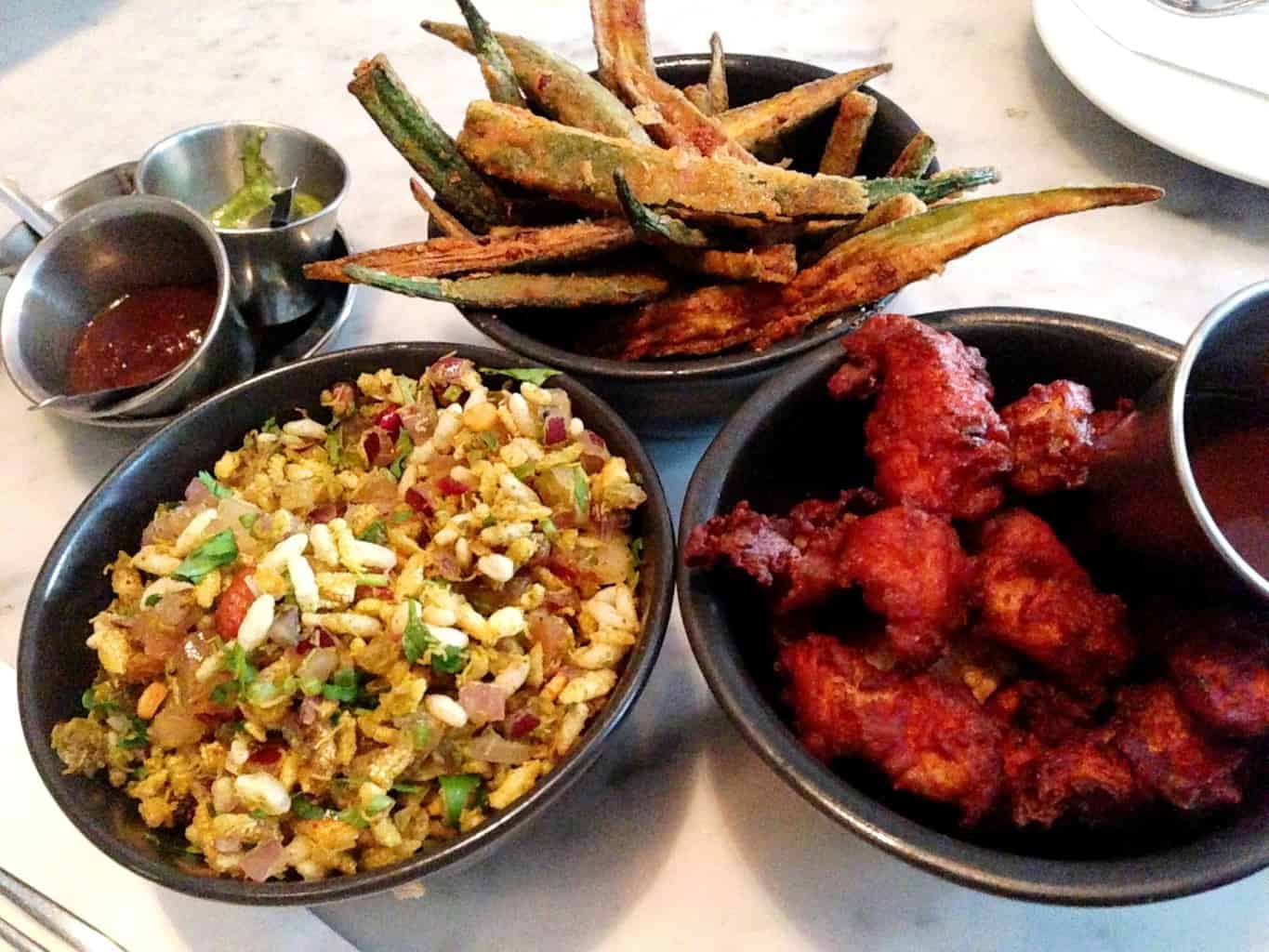 okra fries, bhel and skate cheeks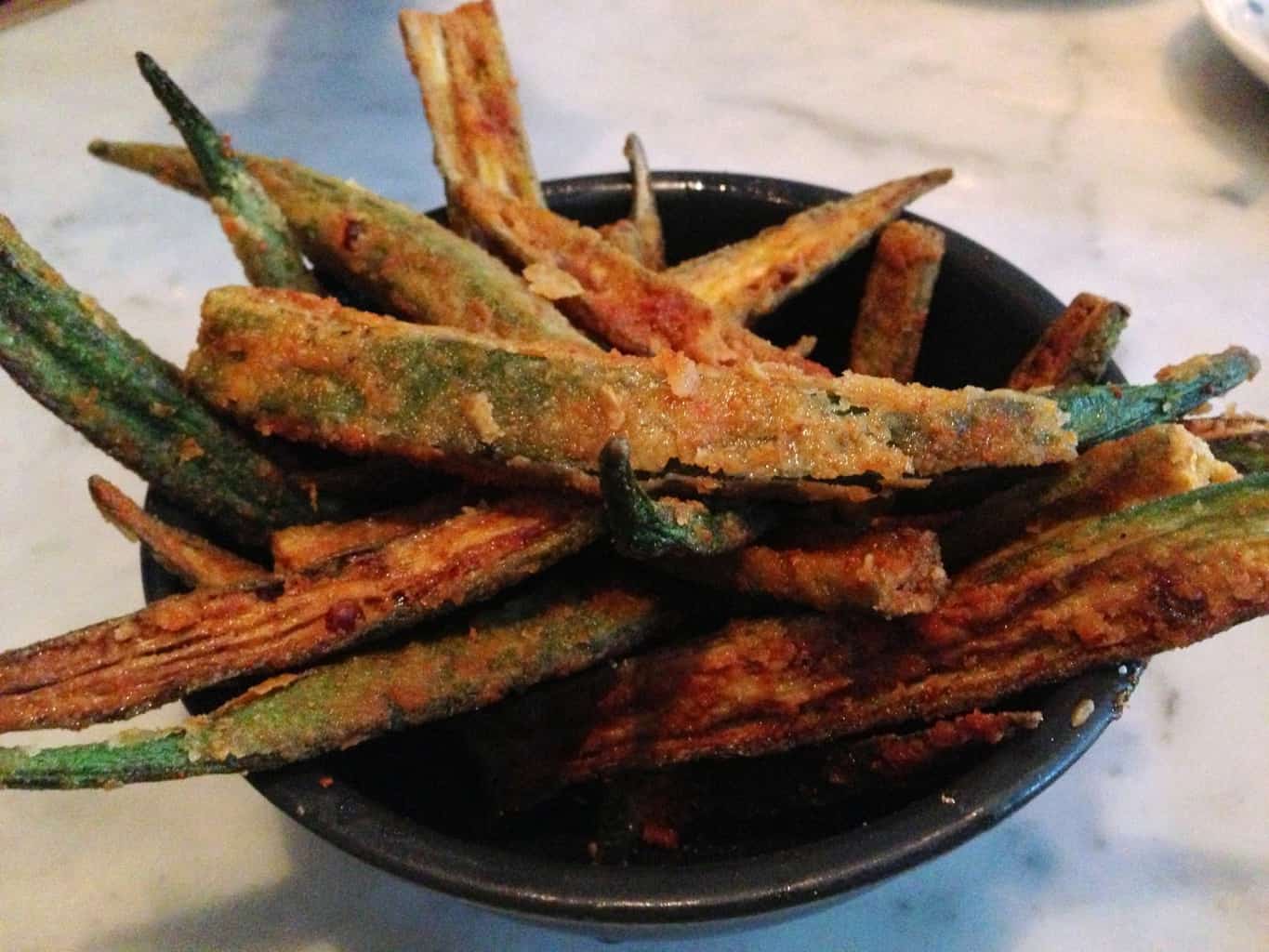 okra fries
From the grills we chose two meats and a vegetarian option. The paneer tikka while
spiced did not lose its delicate flavour which I felt was quite impressive. It
was the texture that was more so though – one that gave way to more of a
crumble under pressure than previous experiences I've had with the cheese,
quite delightful. The murgh malai consisted of chicken thigh meat seasoned with
garlic, ginger and coriander – while tender and moist, the depth of spice and
flavour did not quite lend itself to the expectations from the overnight
marinade it had received. The lamb boti kebab however was outstanding – furry with
the fibre of ginger, tender and moist, seasoned with impact from a whole host
of spices – completely delicious and I could have done with a portion to
myself.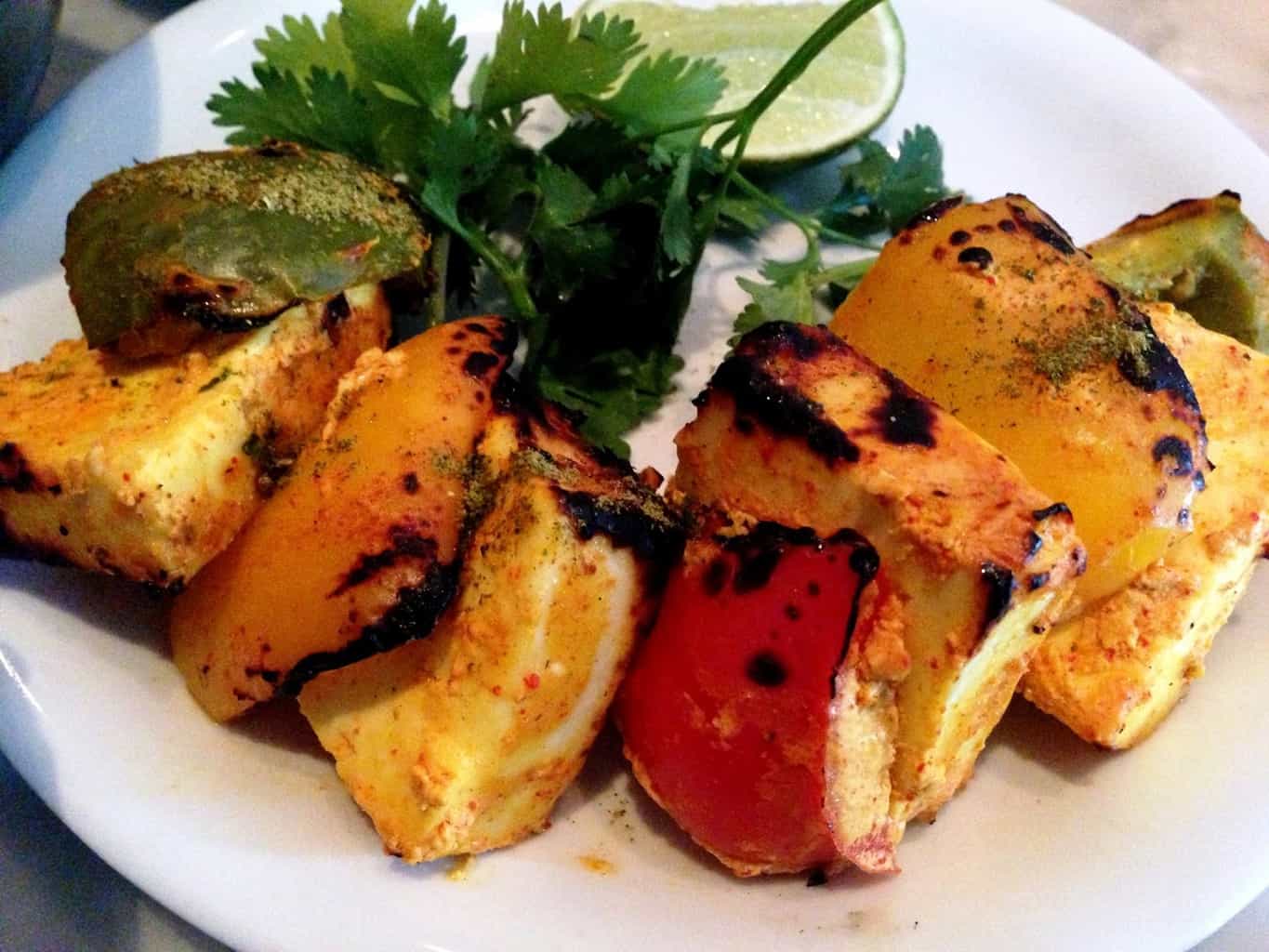 paneer tikka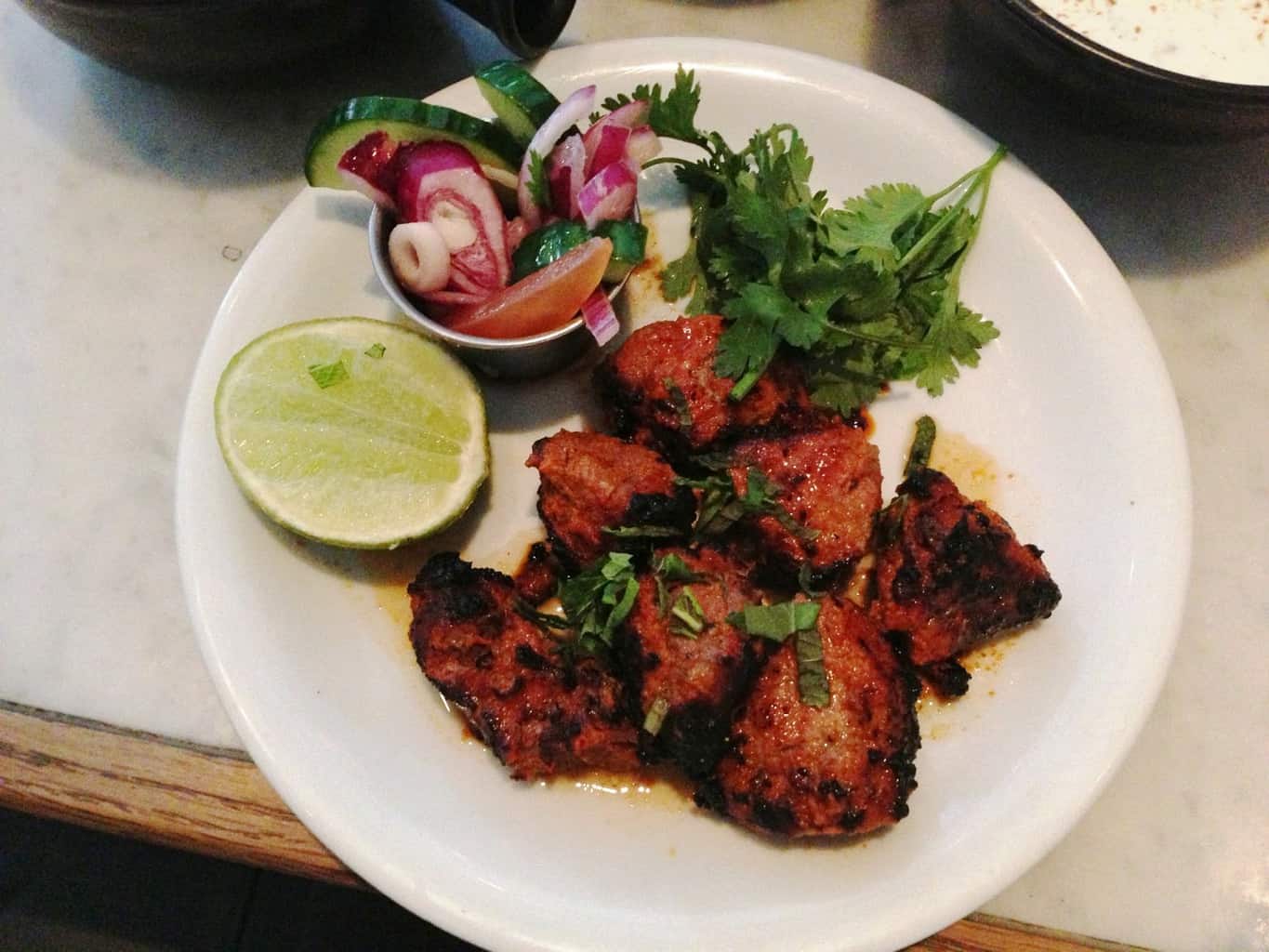 lamb boti kebab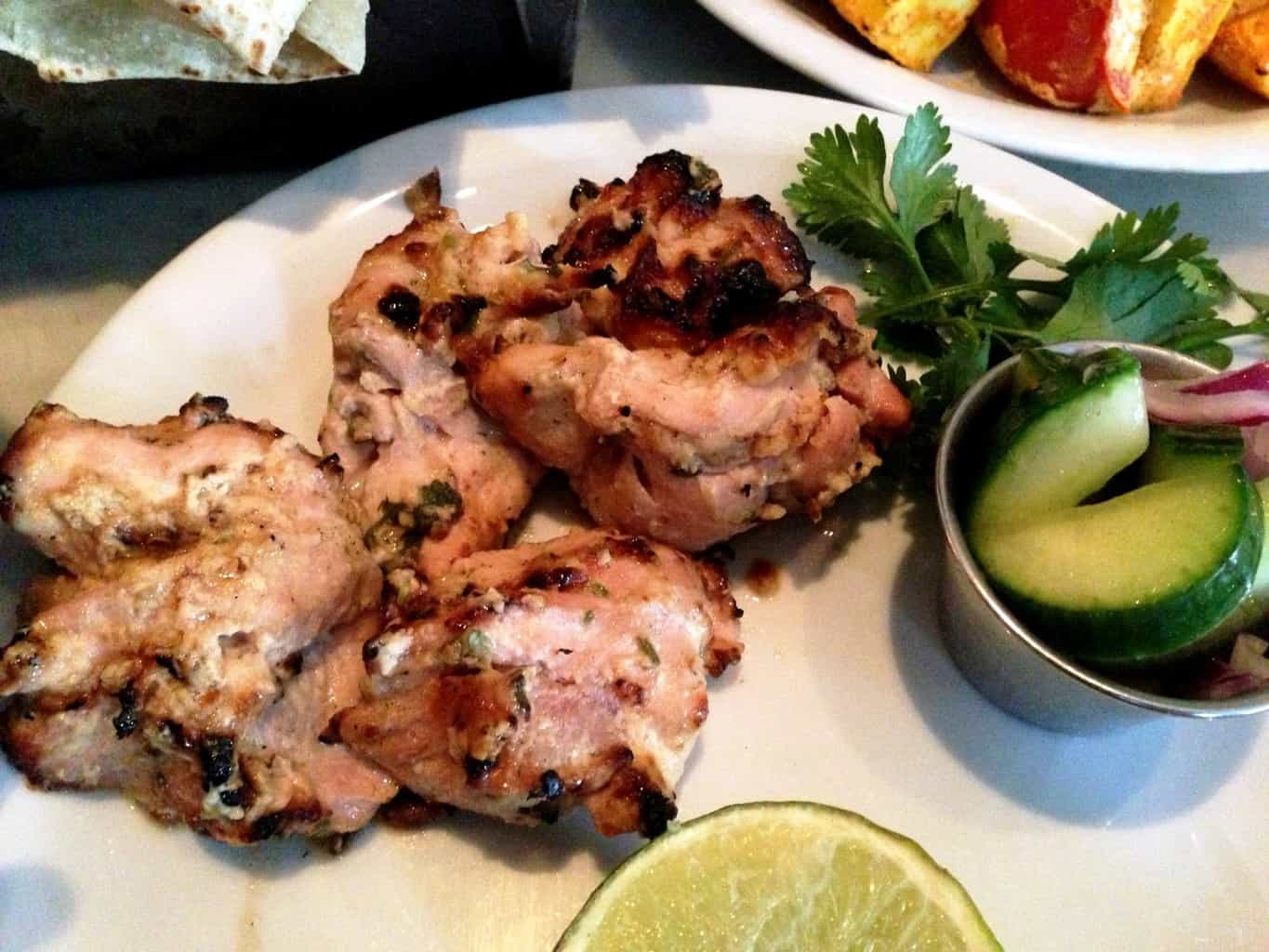 murgh malai
To provide a purpose for our naans and kimono-silk thin roomali roti, a
thick and creamy bowl of the house black daal was ordered – while relatively
mild in its inclusion of spice, the texture was completely gorgeous and one of
my favourite things on the table (after the lamb) for this reason. It reminded
me a lot of refried beans and with a squeeze of lime and fresh coriander it
could have been Mexican – a bigger stamp from Indian spices would have helped
differentiate it more. But this did not detract at all from the pleasure it yielded.
The portion of raita to help cool the table off was of generous soup proportions
and my personal preference would have liked it a little more strained.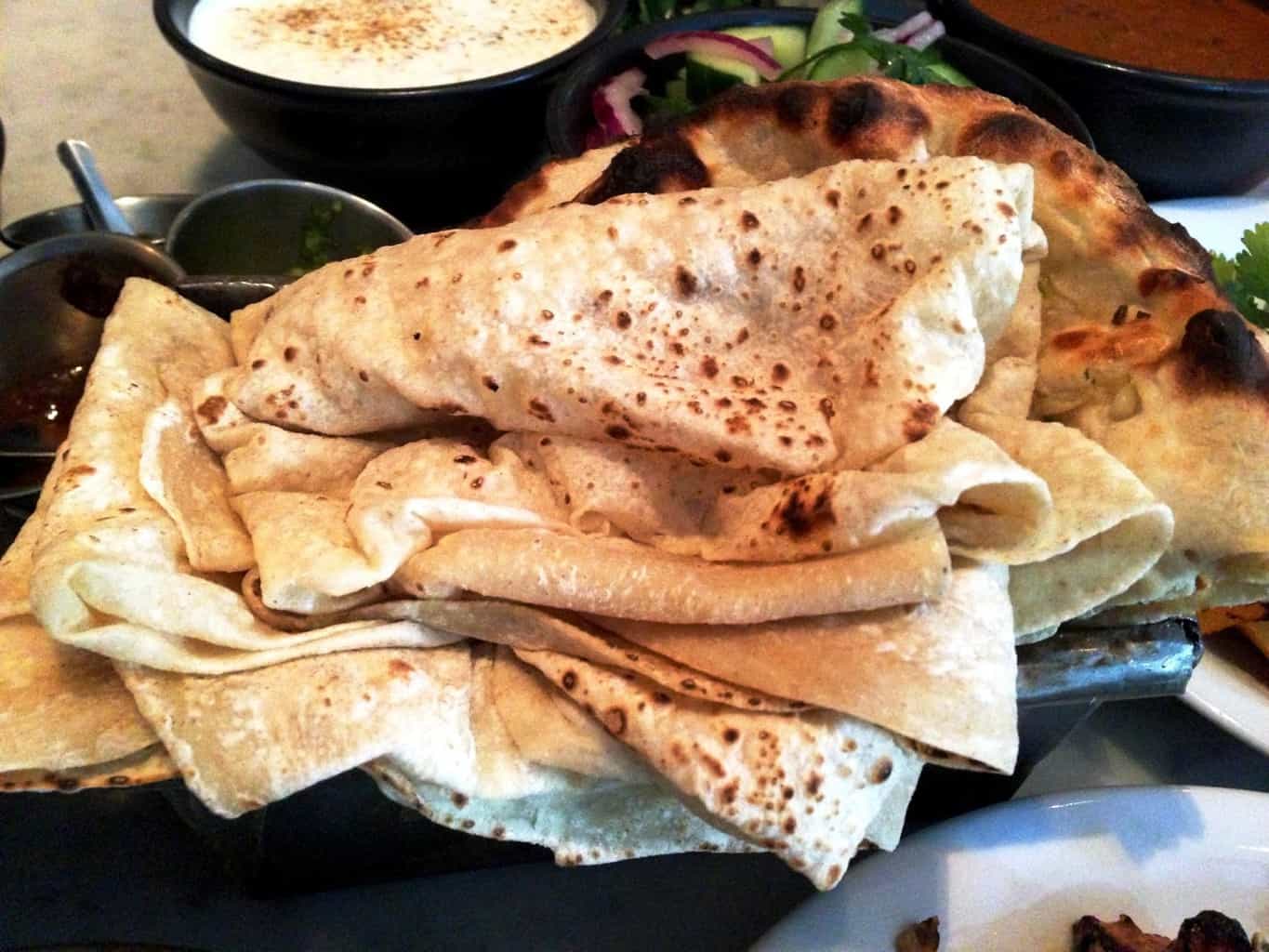 roomali roti and garlic naan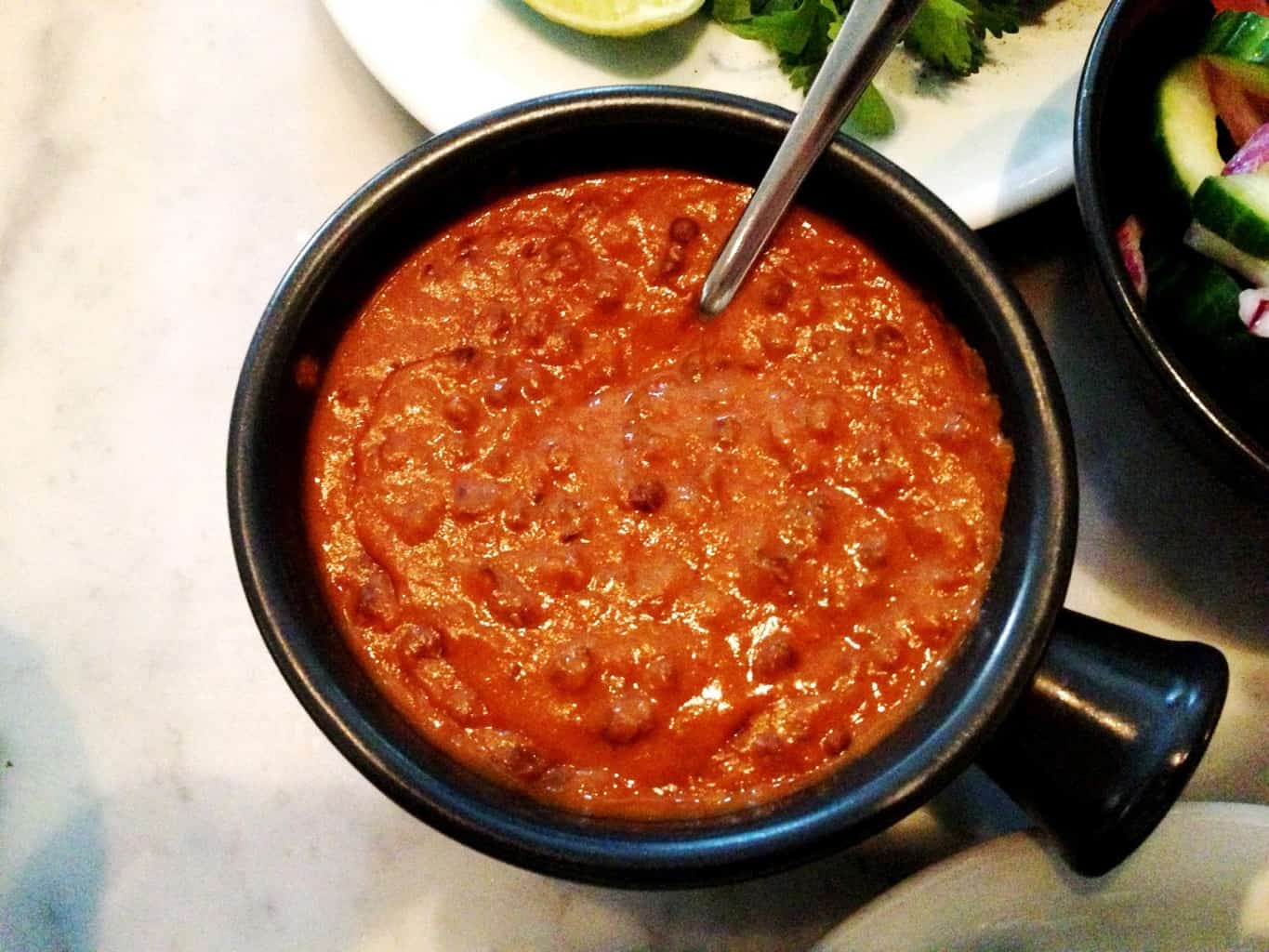 house black daal
Dishoom sells itself as a fond memory to the fast dwindling and traditional
cafés of Bombay. While it's hard for me to tell if the dishes that come out of
its kitchen are true to these roots (I've never been to Bombay, let alone a
Bombay cafe), I don't think it really matters. Perhaps this is the reason I
found too few natives within, but while the food is delicious and the staff are
friendly, the restaurant will continue to be busy and I think rightly so. Don't
discount your local curry house now that Dishoom is here as there is no need to
– what they provide are two quite different range of products and experiences.
It's not possible to secure a table for less than six for dinner, but you
can for breakfast and lunch reservations. I was quite eager to top the night
off with some of their warm and spiced house chai, but caffeine after 3pm for
me these days will render a sleepless night. All the more reason to return and
perhaps try out a different time of day – I can think of few things more
appealing than starting off a weekend with a buttered bun maska or two dipped
into spicy hot chai. Already there.
Alfiyet olsun.