Last Updated on July 13, 2013 by Leyla Kazim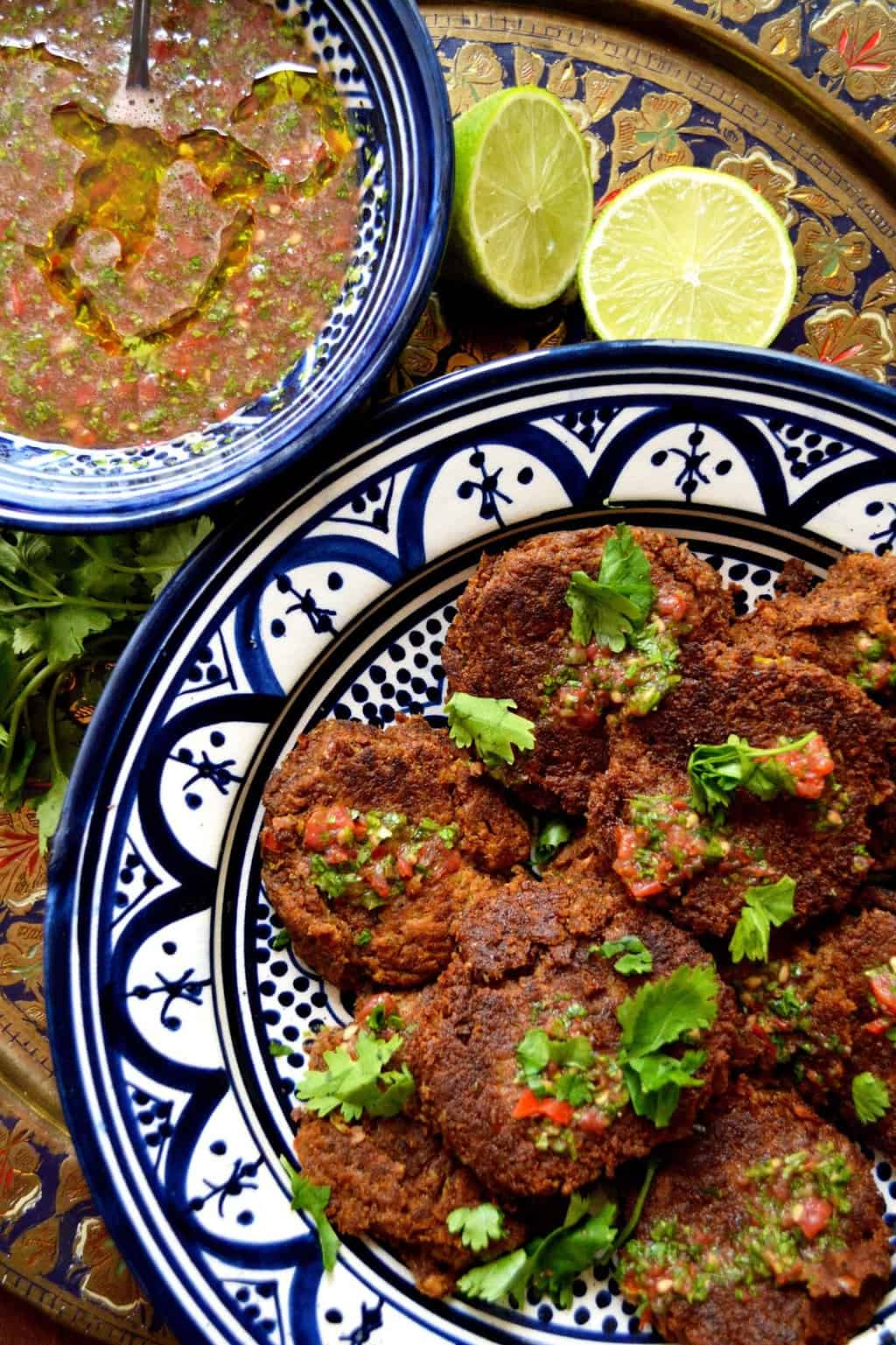 Considering Turkey's close proximity to the Middle East alongside my love for chickpeas, you'd think I would have rustled up a batch of falafels in my time. But I haven't. My permanent pyramid of chickpea cans in the cupboard, by default, gets used on houmous at least once a week and old habits die hard.
The thought of frying them in inches of oil also puts me off a bit. Contrary to what my dining habits may suggest, I do like to keep at least one lazy eye on my saturated fat intake. So I've been looking for a recipe that ticked my boxes and the ever reliable Jamie Oliver has come up with the obvious solution of squashing them into thin patties rather than balls, requiring much less oil to cook them in. I also particularly like the inclusion of harissa in the mix which adds welcome heat. Not to mention I coincidentally had exactly a tablespoon left in a jar that's been waiting to get used and taking up valuable shelf space in the fridge – I get a lot of satisfaction from finishing jars.
The original recipe can be found here under the 'vegetable recipes' section of Jamie's website and includes the falafels alongside a salsa and some sides
In this instance, I just made the falafels and salsa and devoured them with leftover houmous from the weekend's BBQ (chickpeas with a side of chickpeas – I told you I like chickpeas) rather than the tortilla wraps. Either way, they're really tasty bites. You almost forget you're handling pulses and not mince. They're a great meat pattie substitute; it's good to abstain from the flesh once in a while.
Falafels with salsa
Serves 4
For the falafel
1 x 400 g tin of mixed beans
1 x 400 g tin of chickpeas
1 lemon
1 tablespoon harissa
1 heaped teaspoon allspice
1 heaped tablespoon plain flour
bunch fresh coriander
olive oil
Alteration: instead of mixed beans, I used a can of kala chana which are brown chickpeas. Also instead of allspice, I combined a little ground clove, nutmeg and cinnamon as a replacement.
For the salsa
1 big handful mixed-colour ripe tomatoes
½ –1 fresh red chilli
½ clove of garlic
1 lime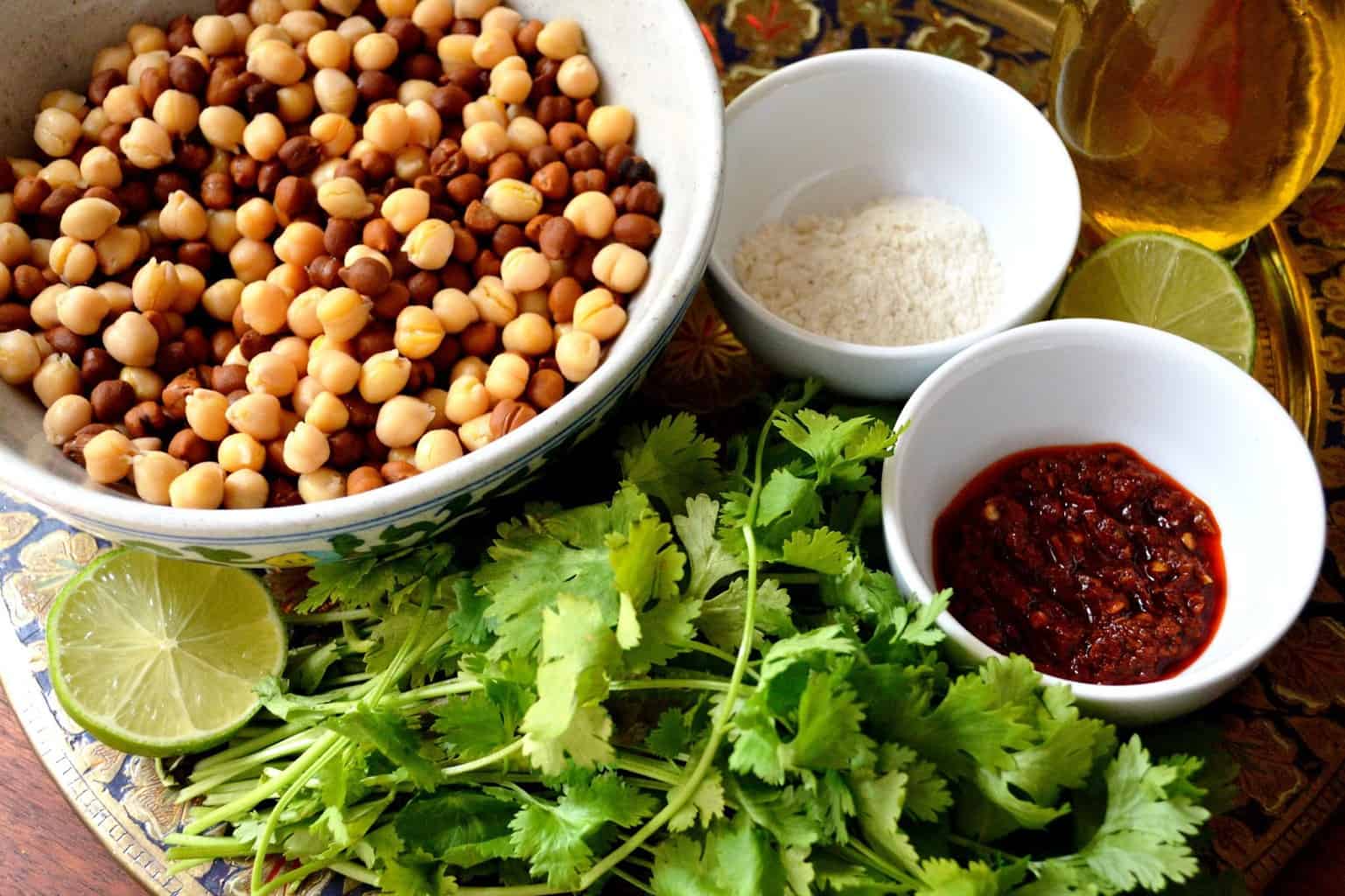 Drain the chickpeas and put them into a food processor. Finely grate in the lemon zest, then add a pinch of salt and pepper, the harissa, allspice, flour and coriander stalks (reserving the leaves). Blitz until smooth, scraping down the sides of the processor if needed. Scrape out the mixture and use clean, wet hands to divide and shape it into patties about 1.5cm thick. Put 1 tablespoon of oil into the frying pan and add the falafels, turning when golden and crisp.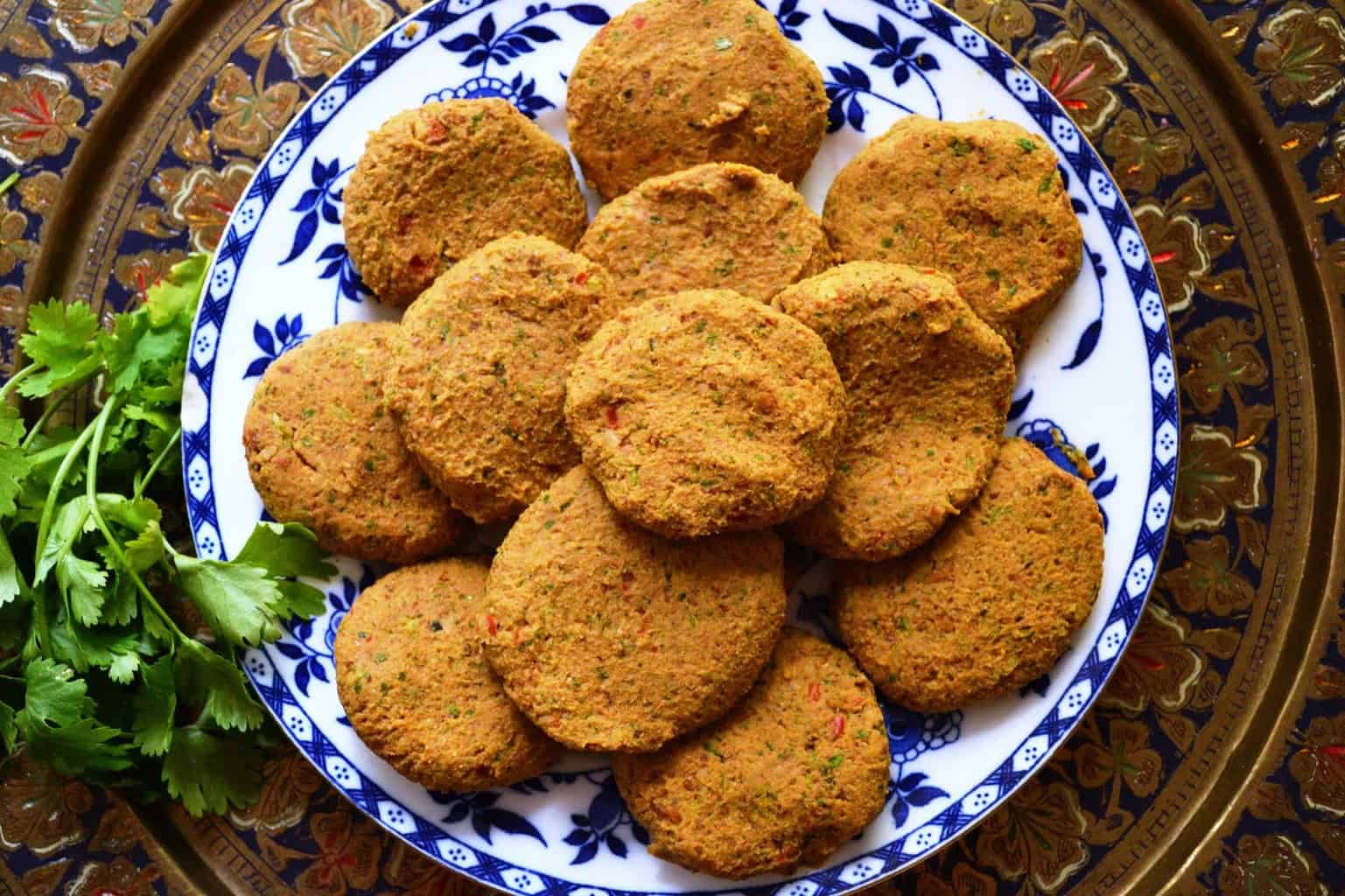 To make the salsa, put the tomatoes, chilli and half the coriander leaves into the processor. Squash in the unpeeled garlic through a garlic crusher (or grate it), squeeze in the lime juice, whiz until fine, then season to taste and pour into a serving dish.
Afiyet olsun.