Last Updated on November 17, 2022 by Leyla Kazim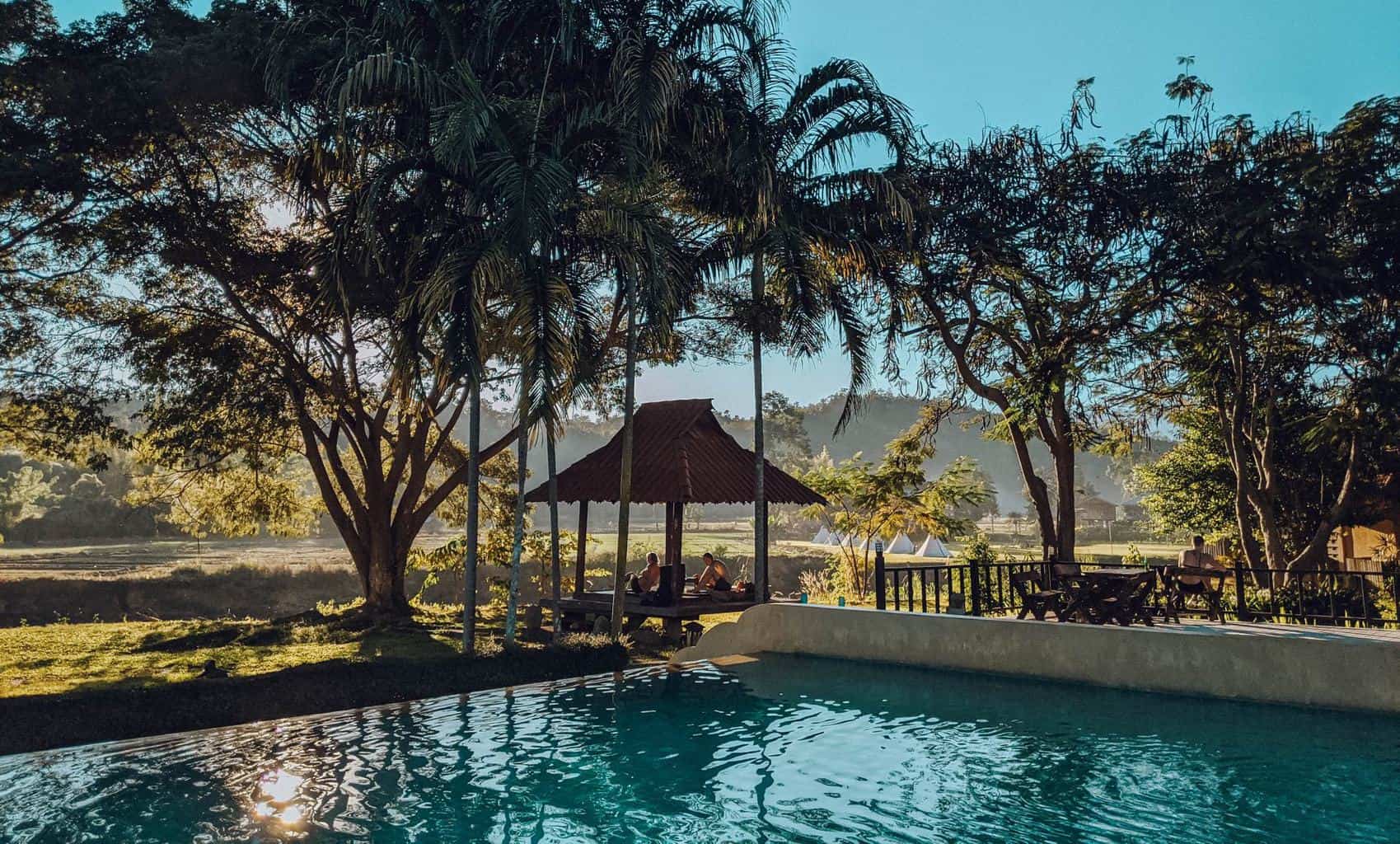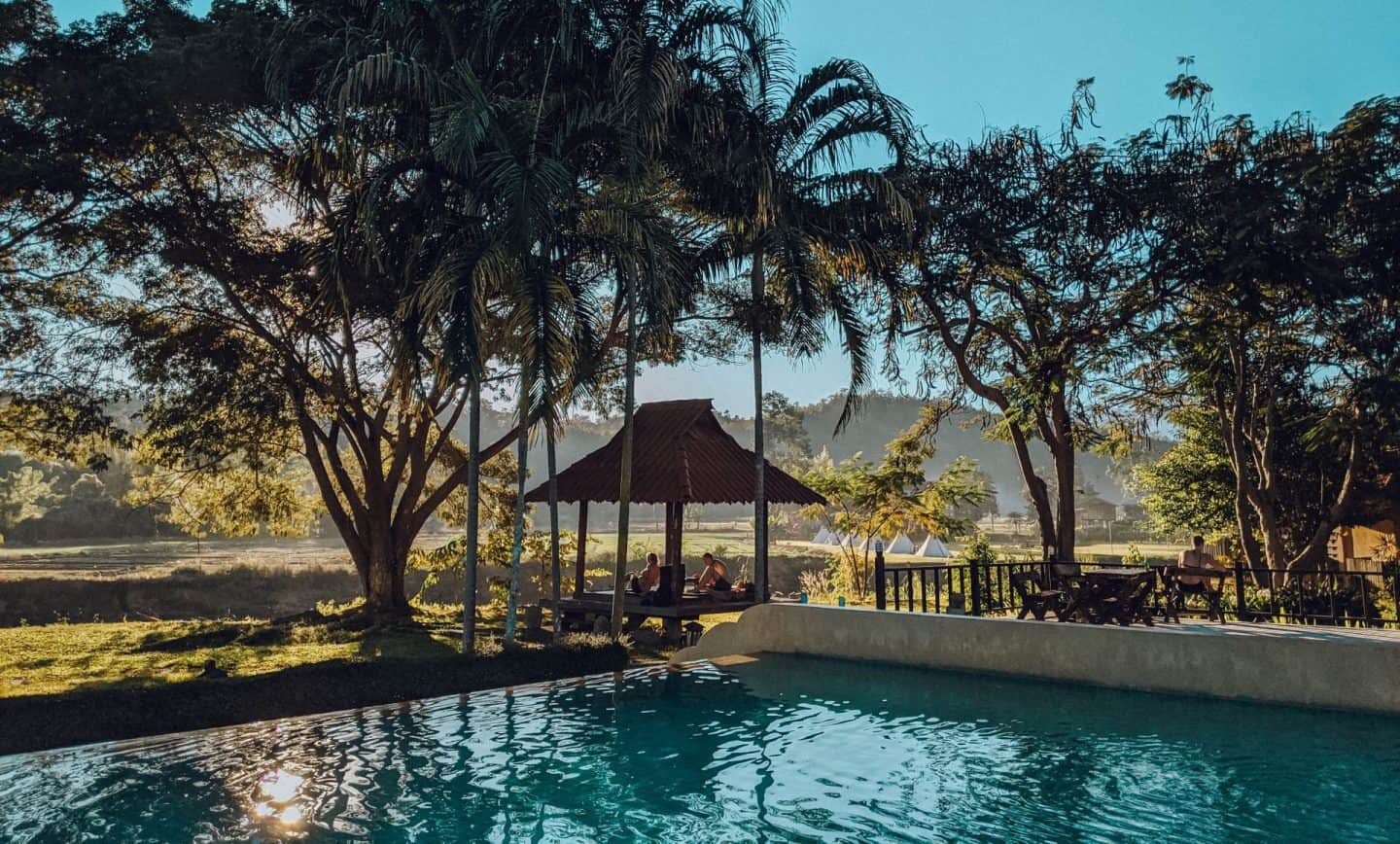 Have you ever been on, or considered, a small-group adventure travel company for your holidays before? What about wellness tourism, when planning a trip to Thailand for example? Would you even know where to start looking for the best spas in Thailand?
It sounds appealing enough. Someone else to plan out all the feel good vibes and self-discovery for you and a group of like-minded travellers on a quest for "wellness". But what is it like to actually go on one?
In this blog post I'll reveal the sorts of things you can expect from a wellness tourism trip to Thailand with G Adventures (check out their website). I'll cover the things they include when planning a trip to Thailand: the activities, the wellness factor, the food, the spas in Thailand, accomodation, the people.
I hope this will be one of the more detailed and informative G Adventures reviews you'll stumble upon.
Who are G Adventures and what do they do?
They call themselves "the world's greatest adventure travel company", offering a wide selection of small-group tours, safaris and expeditions.
They also see themselves as a social enterprise as much as a travel company. G Adventures have been pioneers of community tourism since they formed 30 years ago. Which basically means their tours – created by building meaningful relationships with local communities – directly benefit the people and places they visit.
They've always believed travel can help local communities, Indigenous peoples, women, youth — anyone who has traditionally been marginalised or undervalued. This combination of respect and enthusiasm means they keep sight of what matters most – community, people, cultural exchange.
And this in particular about them appeals to me hugely.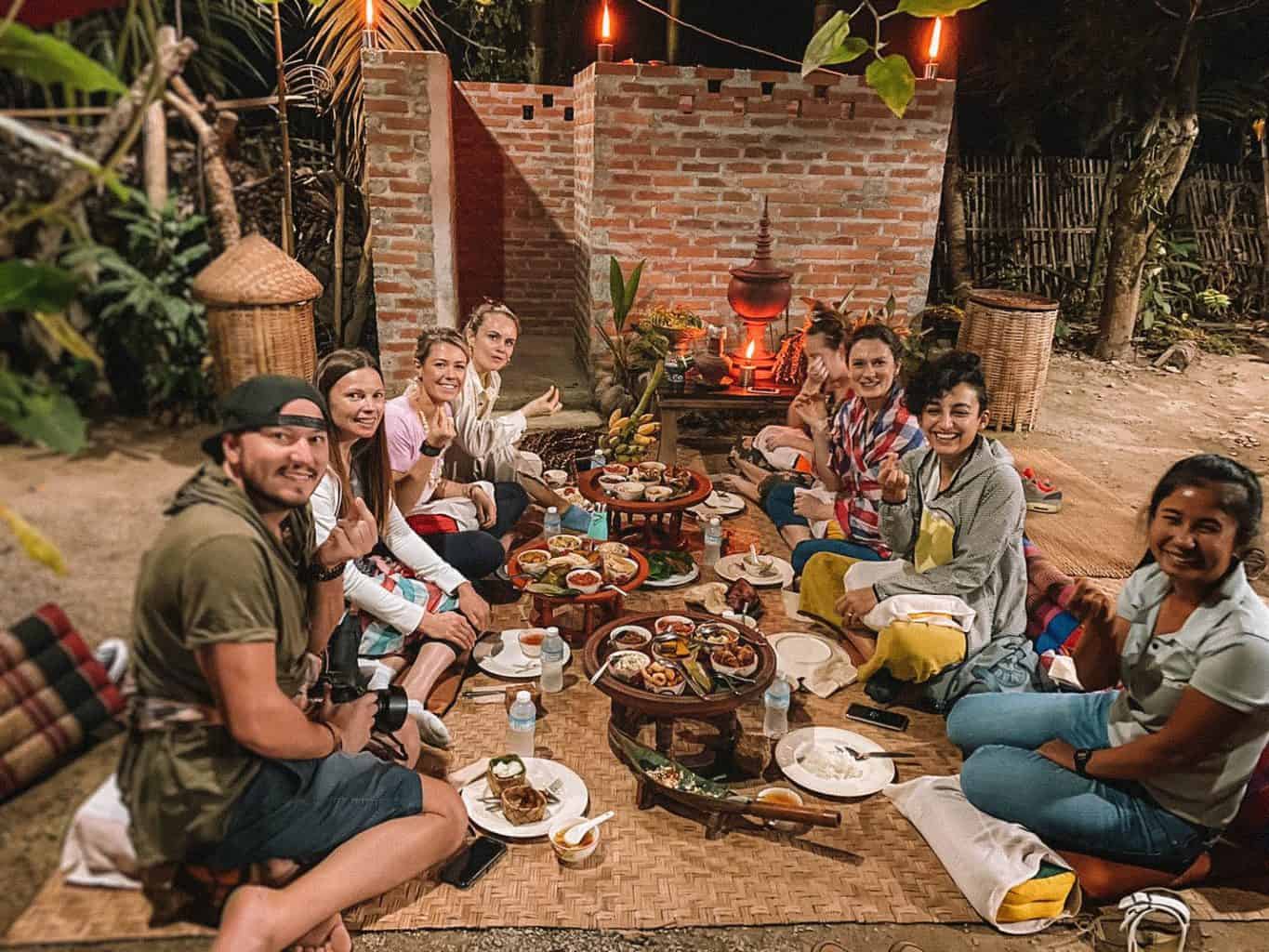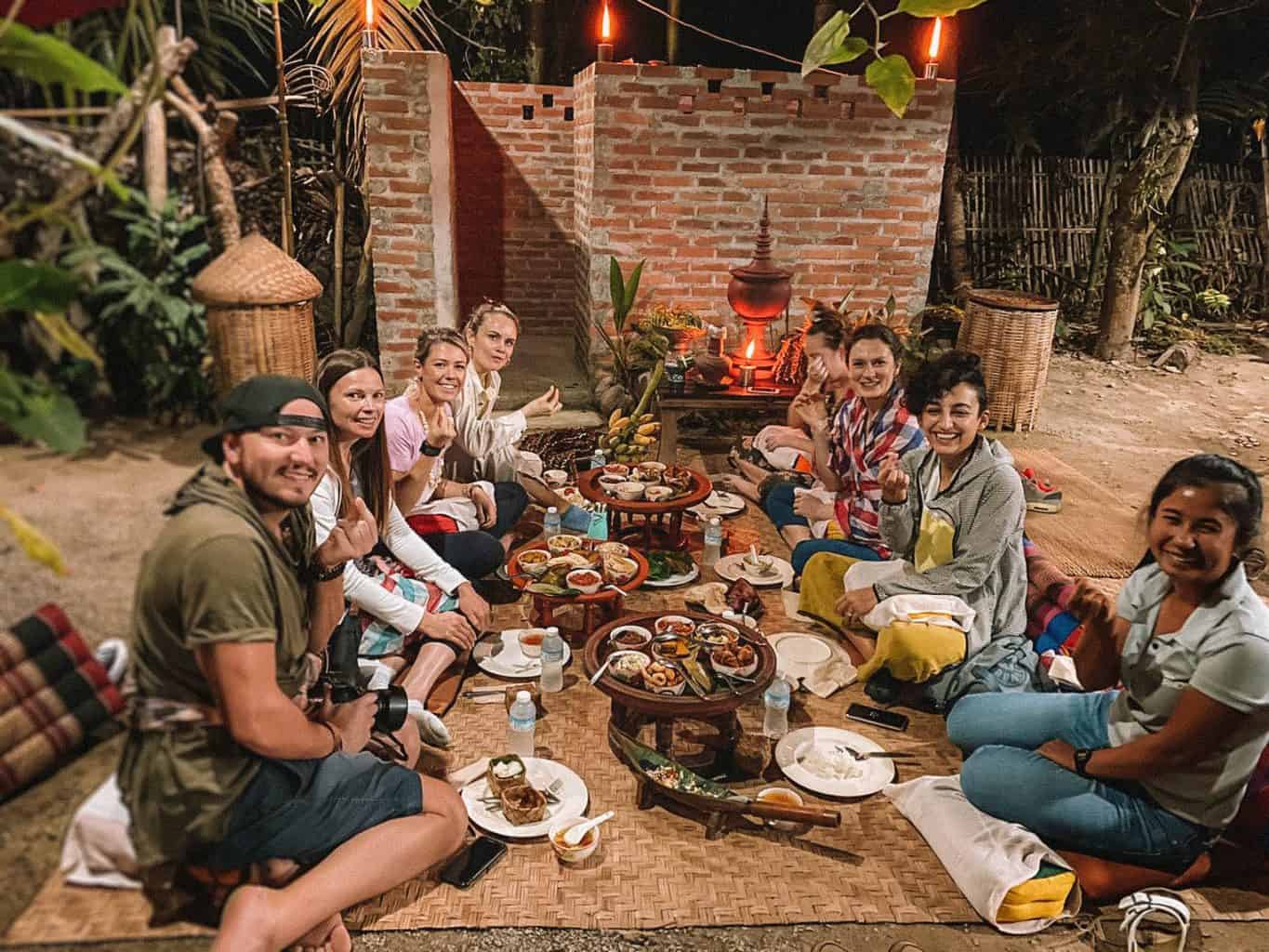 This is the (fairly extreme) way I usually tackle my travel – can you relate?
When I take my personal trips, I spend inordinate amounts of time researching and planning. This is particularly true when it comes to where and what I'll be eating.
When I went travelling for eight months with my partner back in 2015, I 'planned' for two whole years. I ended up with a monster spreadsheet capable of crashing most computers, with a row for each day of the circa eight months we would be away.
What started off as a simple budgeting tool grew into a colour-coded, multi-columned, pivot-tabled behemoth. It became the life of two people for most of a year in cell form. So yeah, I could get carried away with planning a trip to Thailand.
Which is why a company like G Adventures feels like a saviour for an over-planner like me.
They do the research, planning, organising and (most of the) booking on your behalf. Unique experiences, non-touristy places to eat, new ways to see things and solid accommodation (including spas in Thailand). Basically everything I look for in travel.
9 things to expect from G Adventures' wellness tourism in Thailand
I was invited by G Adventures to experience their 9 day Wellness Thailand tour from Bangkok to Koh Samui, via Chiang Mai and Pai.
Think ancient restorative practices, yoga sessions, self-reflection, healthy food and spas in Thailand.
And so, here are 9 things you can expect from this wellness tourism trip to Thailand with G Adventures.
1) Begin by setting your intention when planning a trip to Thailand
Our CEO (Chief Experience Officer) – the name they give to their tour guides (cute) – Moh, asked us to set some intentions at the start of the trip.
Perhaps something we wanted to challenge ourselves to try. Or an idea or practice we'd been toying with, but hadn't found the space to execute and commit to in the business of daily life.
We did this on the first night when the group met eachother, and Moh, in our Bangkok hotel. We were told we could keep our intentions private, or share them with the group when we reviewed them at the end of the trip.
And we reinforced our intention setting in a meditative moment sat on the floor at the feet of a golden Buddha in Wat Phra That Doi Suthep in Chiang Mai.
I loved this idea and it's a key part to their wellness tourism. It chimes with the daily journaling I've been doing each evening for over 12 months now. I saw the intention setting as a practice to help us be really present in the moment, in the world were experiencing around us.
I'm probably making it sound more hippy than it was, but basically the intention setting was totally my jam.
2) Accommodation is often spoken of highly in G Adventures reviews, because they include gorgeous spas in Thailand like these
The service level on this tour is 'upgraded', meaning "quality accommodations and more inclusions than on other G Adventures tours, like meals, private transport, and activities".
It translated; the accommodation was great throughout. And included a few spas in Thailand too.
From the stunning and fully vegetarian retreat that is Away Chiang Mai Thapae Resort. To the rolling morning mist and hot spring tubs on the terrace of every individual hut at Pai Hotsprings Spa Resort.
To the beachside setting and exquisite individual villas at Peace Resort Samui.
I was genuinely impressed with every place we stayed in, particularly the spas in Thailand.
3) Amazing people are the glue that binds the best elements of wellness tourism together, and this tour has them in abundance
Everyone I encountered on this trip – from our CEO Moh, to the G Adventures partners, to the rest of the group – were awesome. And I've often seen this sentiment echoed in G Adventures reviews I've come across online.
There really has to be a special mention for Moh. I can't imagine it's easy to look after a group of simultaneously stimulated and exhausted adults over multiple days. She did so with grace and humour and clearly loves her job.
Moh was able to field our questions, solve problems as they arose, and was reachable all hours of the day. It was like having a friend showing you round her home country. If only there was a Moh for everyone planning a trip to Thailand. She was terrific.
As is the nature of spending time with the same people for a number of days, our group bonded.
What I love about a small-group tour is that it provides the perfect opportunity to make new friends. Which is a life skill we tend to lose or de-prioritise as we get older, I reckon.
Even the people who weren't part of the actual G Adventures experience were lovely.
There was a family in the Pai food market who saw me flirting with their lunch and asked me if I'd like to try some. I did.
And the man who seasoned his breakfast congee to look so appetising that I couldn't help but go over and ask what he'd put on it. He very kindly told me and let me take pictures of it.
4) Wellness tourism that includes just the right amount of temple time for self-reflection and spirituality
There is a real risk of 'temple fatigue' when it comes to planning a trip to Thailand. There are so many incredible temples that if you feel the need to visit every one you come across, the initial "WOW" can quickly fade into indifference.
It would have been easy to fill a wellness tourism trip with endless temple visits under the guise of self reflection and meditation. But I found this tour to hit a real sweet spot when it came to temple time.
There was a visit to Wat Arun in Bangkok which I'd managed to miss despite spending several days in the city a few years ago. The visit was intentionally timed to coincide with the monks chanting in meditation. Which was really cool to see.
There was also Wat Phra That Doi Suthep in Chiang Mai province, a huge golden site at the top of a hill with plenty of quiet nooks to spend a reflective moment.
And if you're into your photography, these temples provide some really great photo opportunities.
5) Authentic local food is always just around the corner during this G Adventures tour
There was some great eating done on this G Adventures trip. One of my highlights was our night spent grazing the food stalls in a Chiang Mai market.
I got to try sai oua again – an intensely aromatic northern Thai sausage so full of flavour, I haven't really stopped thinking about it since I first tried it in 2015. Like a Thai curry paste mixed with pork cooked over coals. It was as good as it sounds and I remembered.
There were enoki mushrooms dusted with a gloriously offensive amount of Sichuan pepper which had me salivating for a good twenty minutes after I'd scoffed it. And there were Thai coconut bubble pancakes stuffed with sweet or savoury deliciousness.
We finished with bowls of northern Thai and Burmese-influenced khai soi (a curry noodle soup) with huge bottles of Singha beers and mango sticky rice chasers.
I also loved the meal in Pai Baan Thai restaurant, a great big spread of local Thai dishes. As well as the pit-stop of sticky rice cooked in bamboo, picked up from a roadside shack during our long drive between Chiang Mai and Pai. You peel away the bamboo to reveal the rice a bit like you would a banana.
My advice when planning a trip to Thailand: whenever you pass someone selling food on the street or in a market that looks tasty and smells good, get it.
6) Massages make up a big chunk of this wellness tourism trip – be prepared for maximum relaxation
It wouldn't be a wellness tourism trip without some time spent in the spas in Thailand for massages. And there's no forgetting the fantastic two hour oil massage we had at Peace Resort Samui. I'm pretty sure I'd never had a two hour massage before. What unadulterated luxury.
But what I really loved was that as well as the passive enjoyment of receiving a massage, we also got to actively learn about – and take part in – the tradition of massage within Thai culture.
We spent a Bangkok morning at Chetawan Traditional Massage School learning how to perform basic Thai massage principles, by practicing on each other. There's nothing quite like kneading someone's upper thigh to bond a group quickly. Then after our lessons, we each received a full body Thai massage from the professionals.
Don't be surprised to let out an involuntary wail when your masseuse locates the tender knots you didn't even realise you had; it turns out mine are all in my calves.
Later on in Chiang Mai, we learn about the medicinal use of plants in traditional Thai / Chinese medicine, that are often practiced in the spas in Thailand. We pound the living daylights out of huge piles of aromatic herbs and spices that I'd usually associate with Thai cooking.
We bind them with linen into balls which we then steam to get hot and moist. We press these into eachothers shoulders, rotating to ensure everyone gets a go. It feels great and makes us all really hungry.
7) Immersing yourself in cultural experiences should be key when planning a trip to Thailand, and they are on this trip
Local cultural experiences are always high on my agenda while travelling. And I loved that they featured on this tour.
We visited Chiang Mai Home Host, possibly my favourite activity from the whole itinerary. Four generations of the Raunkaew-Yanon family live on this site, continuing Lanna (northern Thai) family traditions and sharing them with inquisitive visitors.
Guests have the opportunity to tour their teak buildings, cook with the family, toke on a traditional banana leaf cigar, and eat home cooked Lanna cuisine.
The setting was rustic and rural and beautiful. We sat on cushions on the floor as we tucked into a kaleidoscope of small dishes we witnessed cooked from scratch. Think banana flower fritters, hot and sour chicken soup, stir-fried aubergine with minced pork and banana in coconut milk.
I also has a lot of fun at the cooking class in Pai with lovely Lek. It started with a trip to the food market where Lek fed us fried dough with condensed milk and palm fruit cake with sticky rice. And where I managed to squeeze in a delicious rice soup from a vendor as we waited for out transfer to pick us up.
We then went back to her beautiful home where we tried our hand at cooking Thai classics including summer rolls, pad thai, massaman curry and mango sticky rice. I kinda nailed the massaman curry, I'm not going to lie.
8) Expect plenty of yoga sessions by the beach, in studios and at the spas in Thailand
You don't need much – if any – experience with yoga to enjoy the multiple yoga sessions on this tour. If you've never done yoga before, don't let its presence on the itinerary put you off booking this G Adventures tour. Just bring your body and an open mind and you'll have a great time.
There was yoga in a homely first floor studio in Chiang Mai with uber-tattooed Ning from Freedom Yoga. After which I had the sensation of weightlessness, lasting a good couple of hours. Talk about a natural high.
There was yoga by the beach in Koh Samui. There was yoga at the gorgeous and contemporary Pai Yoga Shala with teacher Kai, which finished with sun salutations at sunset in the middle of rice paddy fields.
There was also a session of sunrise acroyoga, a combination of acrobatics and yoga which requires at least two people.
The instructor contorted us into poses we had no idea we could get into, balancing our bodies on his hands and feet.
I absolutely loved my first go at acroyoga. And I was equal parts impressed and alarmed at quite how much trust I put into a man I'd just met with only the strength of his legs between me and my face smashing into the floor.
9) G Adventures incorporate plenty of free time during their wellness tourism trips
This all sounds great (doesn't it just!), but "is there any free time?" I hear you cry. Do you have to hang with the group every waking hour of the day? Do you have to have every meal with them? Do you actually get any alone time on a small-group tour?
All excellent questions that I suspect most people ask when planning a trip to Thailand and considering joining a group tour. The answer is with G Adventures, yes, there is free time. The perfect amount, IMHO.
You do actually get time to enjoy the beautiful spas in Thailand you're booked into. There is time to shop for souvenirs. There's time to get lost in the local streets. There's time to go for a run or use the gym. There's time to stuff all your free time with additional activities, if that's your jam.
We had a whole afternoon at one of the spas in Thailand, with absolutely nothing planned after one morning yoga session until the evening. I spent it sunbathing, reading and soaking in the natural Pai hotsprings.
There was also an evening in Pai when photographer / videographer Ben and I decided to check out the local nightlife. Which ended up in an impromptu karaoke session with a Thai Rastafarian band. Ben ended up stepping in to play guitar and pulling in bigger crowds whilst the lead singer went off for a smoke.
The sunrise acroyoga helped sort out my head the next morning.
Are you thinking of planning a trip to Thailand? Have you been searching for G Adventures reviews to find out what they're like? Have you ever considered a wellness tourism trip before? Are you the kind of person that would enjoy the spas in Thailand? Do you have your own experiences from a trip with G Adventures? Let me know your thoughts in the comments below!
This is a sponsored post in partnership with G Adventures. All views, text and images remain my own, as always. What an amazing opportunity it was to experience and share this wonderful tour – I would highly recommend it to anyone.
Don't forget to subscribe to my YouTube channel!
Hungry for more from Thailand and Asia?