Last Updated on March 1, 2022 by Leyla Kazim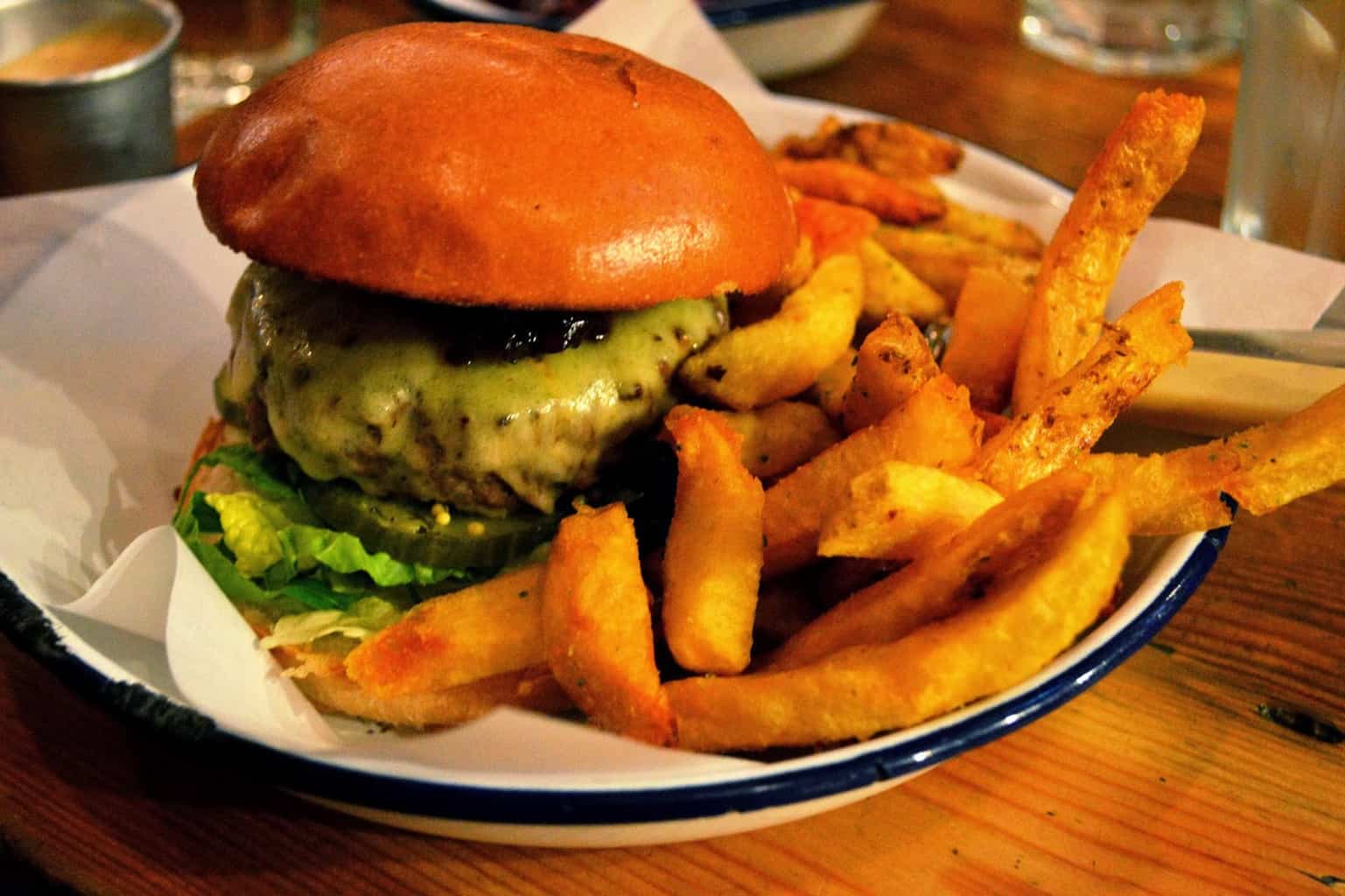 Some restaurants want to be all things to all people. Welcoming but exclusive, cavernous but intimate, classic but innovative, broad in their offerings but still specialists. It's a format that works for a select few when mastered. But for the rest of the mere mortal dining options that line our streets, do one thing really well and there's a good chance you'll be a success.
Honest Burgers in Soho is the offshoot from the original branch in Brixton Market and opened in the summer of last year. Founded by Tom Barton and Phil Eles, the recipe for their burgers was refined over time through customer feedback via the small catering operation they started with in Brighton. When the unit in Brixton became available, they snapped it up as a perfect spot to settle in the big smoke and have not looked back since.
The menu at Honest Burgers is comprised of burgers that all come with chips. Fillings are free-range chicken, their exclusive supply of dry aged beef mince from butchers The Ginger Pig (there are three variations of this option helped by a handy flow chart), or a spiced vegetable fritter. There is also a daily special. Sides come in the form of more chips (delivered with each burger anyway), a green salad, beetroot and apple slaw, and a chipotle mayonnaise. And that is the food menu in its entirety.
Brief menus combined with occupied seats have my restaurant barometer reading reaching for the skies; you know good things are going down when the two are holding hands.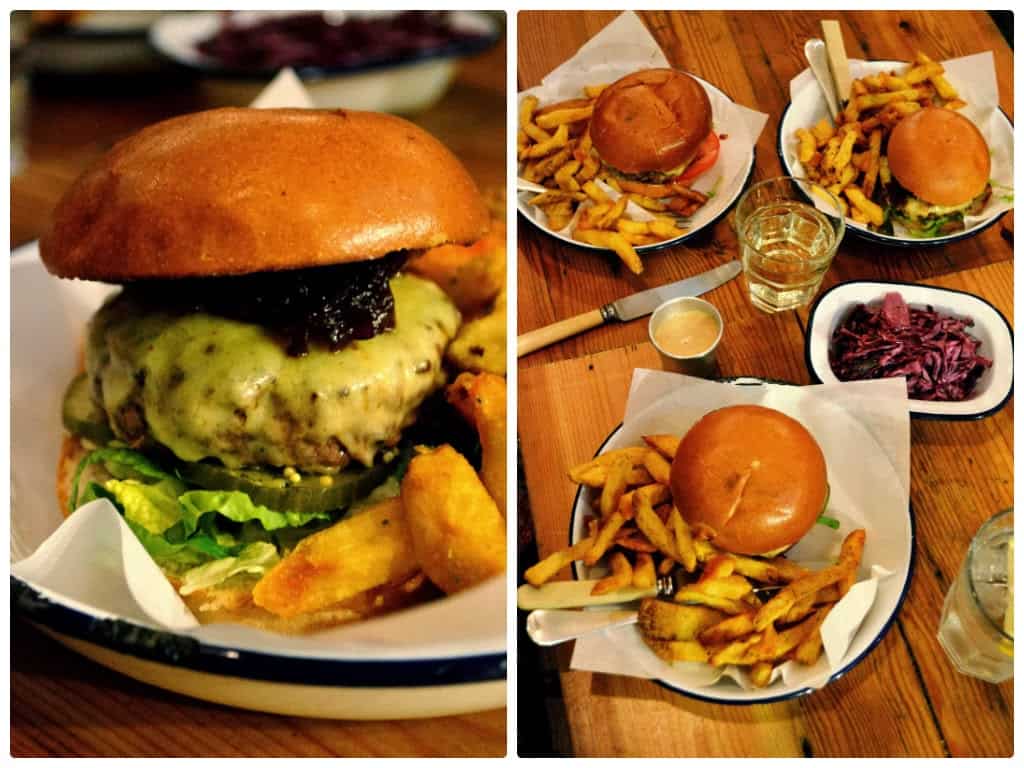 A maiden visit means opting for the namesake dish – it will be the longest serving entry with a recipe that's been sculpted over time. The Honest comes with a sweet red onion relish, smoked bacon, pickles and lettuce, with the thick patty draped in a layer of melted mature cheddar and sandwiched between a glazed, toasted brioche bun.
From the list of things I was anticipating from this meal, a disappointing first bite did not make an entry. But it's what I got; there were no meaty juices collecting at the corners of my mouth to mop up with a rogue tip of tongue, and the centre of the patty was quite tough and dry. It was not unpleasant by any means, but it wasn't the dripping, glistening, yielding slab of meat I had hoped for.
It was the final morsel of this burger that revealed the potential of its content – it was soft and savoury and succulent. Coupling this with the fact one of my companions had a centre that had felt no heat whatsoever (it was pink as rare and not medium as we were told to expect), I suspect we were subject to a cook that needs a bit more scrutiny. All other components were perfectly befitting of the stacked-high jaw-stretching satisfaction one gets from a good burger. But if the meat had been cooked with more skill, I suspect it would have been excellent.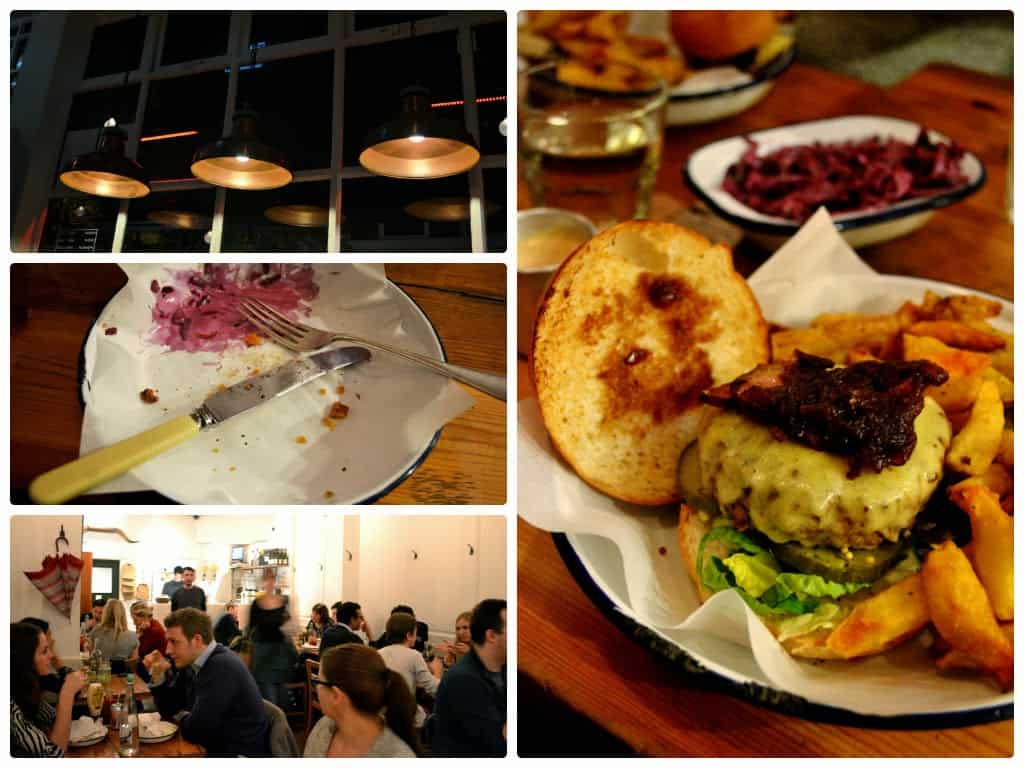 And the sides? Good grief, the sides. The slaw was vibrant and earthy and slightly sweet from the apple. And by the way, I don't really like chips. I don't even care for potatoes that much. But these fries were something else. Crisp exteriors, fluffy centres, tossed in finely chopped rosemary and liberal salt. Hot and savoury and a complete palate riot with the whisp of smoky heat from the chipotle mayonnaise. Get a second portion. Get a third.
Everything about Honest Burgers is unpretentious. Whilst centrally located in Soho, it's situated on a quieter, small side street (Meard St, off Dean St.). It is bereft of any decoration other than the giant blackboard on one wall and a series of hooks to hang your coat on. Tables and chairs are basic wooden affairs (made by Tom and his step-father). The food is served in the thin metal blue-rimmed pie dishes you can probably buy in bulk from Costco. The light bulbs are pared-back bare.
And in the same way the attraction of substance and intellect can be far more powerful than lusting over looks, I think it's sexy. And I want to (and will) go back.
My rating: 3.5/5
Liked lots: chips; atmosphere; location; interiors; fantastic value; The Ginger Pig exclusivity; not feeling like I'd eaten a pile of filth and having to contend with a bout of self-loathing; no reservations but they very helpfully take your number and text you when a table becomes available so you can go and have a drink somewhere and return – wonderful
Liked less: my slightly tough patty – I'm almost certain it was just bad luck
Good for: potato converts; spontaneous dining; small groups; friends; a cheap good dinner
Afiyet olsun.