Last Updated on October 7, 2017 by Leyla Kazim
Any restaurant with a sound system greeting me with Lenny Kravitz that isn't Are you Gonna go My Way and Bon Jovi that isn't Livin' on a Prayer, has already got at least a couple of ticks on my Sunday brunching check-list. Because I love both those artists, but hate both those songs. I'd expect nothing less from a feasting titled Bobby's Rock n' Roll Brunch. So well done House of Hồ, for that.
The Bobby in question is Bobby Chinn, the man behind the enterprise. Along with restaurants in Hanoi and Ho Chi Minh City back in his home country of Vietnam, he also has cookery books under his belt and a CV that saw him cut his teeth as a chef in the States.
I say home country. He was in Vietnam for 18 years. But being born in New Zealand, raised between England, Egypt and San Franciso by his Egyptian father and Chinese mother, I suspect his home is wherever he happens to lay his hat.
It was in December 2013 when Chinn decided to make his mark on the London dining scene and opened House of Hồ on Old Compton Street.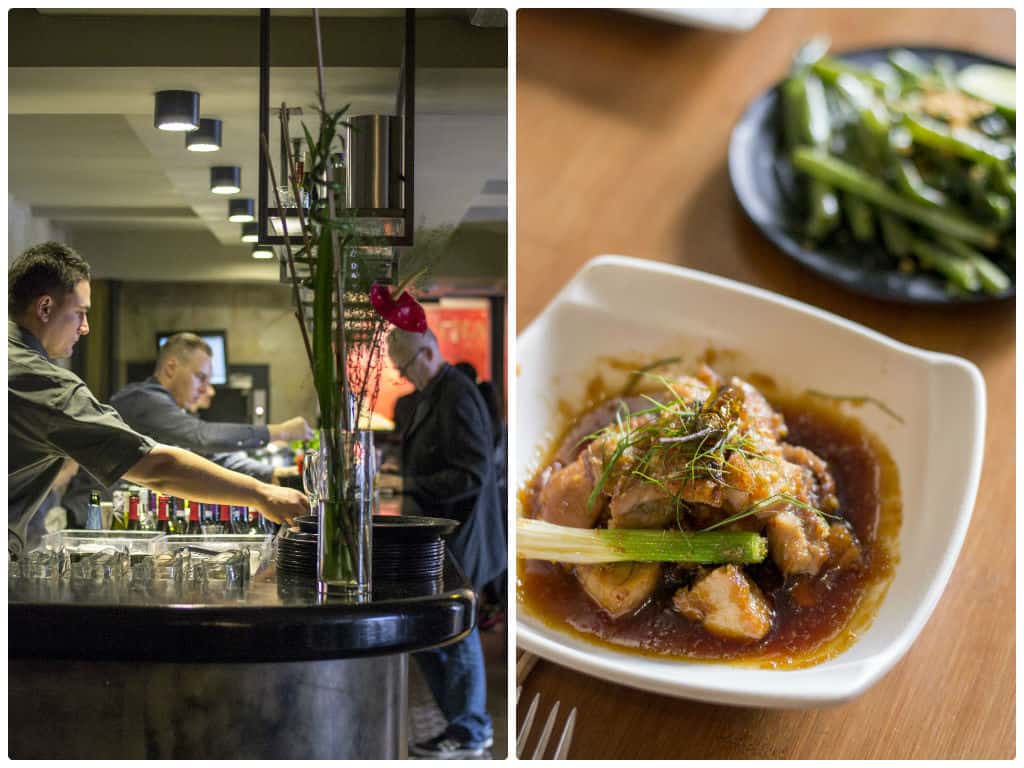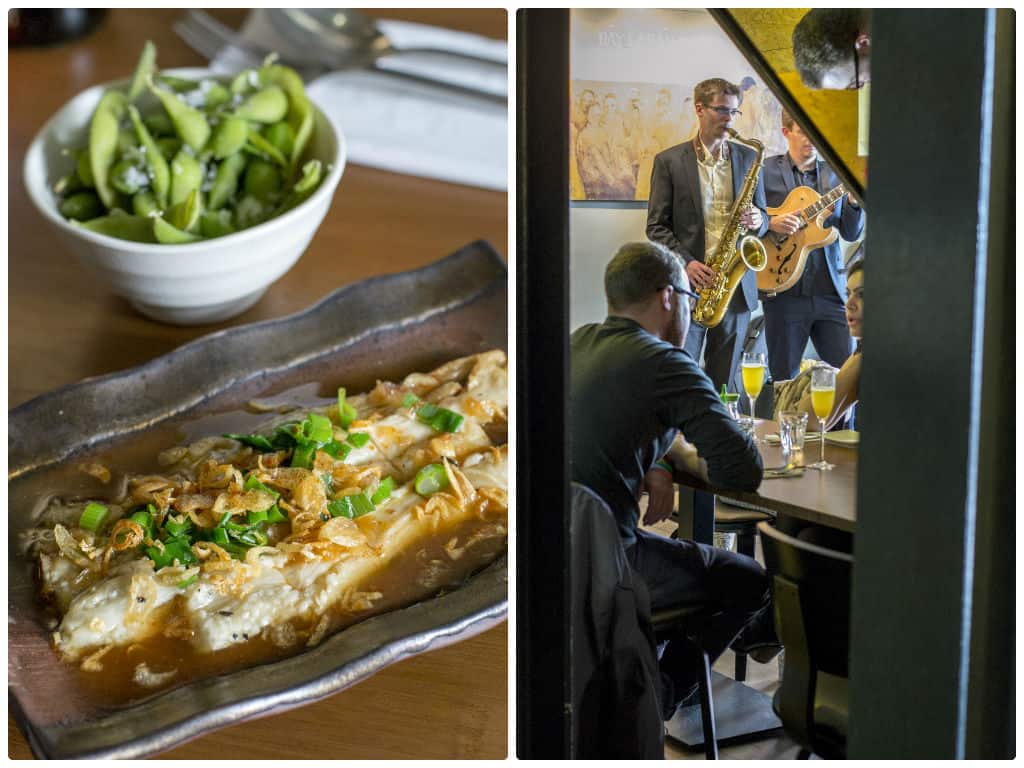 Despite the name and location in a part of town that's never been short on after dark activities, House of Hồ is not the local Madam's business address but in fact a low-lit self-assured Vietnamese restaurant in Soho. The flick and little hat atop the 'o' makes all the difference, you see.
Chinn himself is a showman, awarded no less than Best Entertainment Presenter at the Asian Television Awards for his work presenting five series of World Cafe Asia. And this part of his personality is reflected in the design – confident, sexyily-lit, it's a space that wants you to flirt with it, and it will flirt back.
They've joined a few others in the quite recent trend of boozy Sunday brunch deals that involve the words 'limitless' or 'bottomless' somewhere in the marketing spiel (also Flesh & Buns, Roka, Bunga Bunga, One Canada Square). Which, for lazy, slow-paced Sundays with requirements to feed sorry souls out of hangovers and into the cold light of day with vibrant, zippy dishes – or, just more alcohol – is more than appealing.
Not that anyone with a hangover wants to see the cold light of day. Maybe that's why it's so dark in there – clever.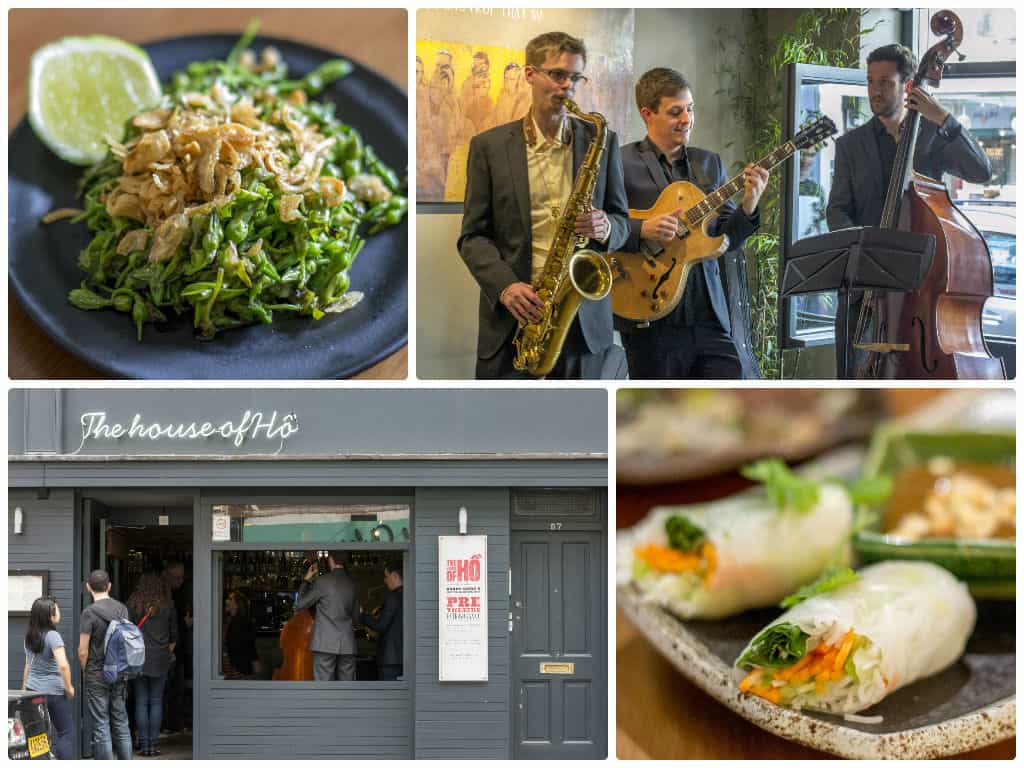 The main difference between the £36 and £29 menus is that the former offers a greater choice of both starters and mains (the more expensive one includes the shaking beef – the best thing I ate), the option of dessert, and cocktail pitchers. The format of both menus include one choice of main and unlimited starters, sides, prosecco and wine. But before you think about pitching up tent for the full 12pm – 5pm duration, visits are subject to a two hour turnaround.
Soft smoked aubergine topped with a sweetened fish sauce and crispy shallots, with astringency from lemon, slipped down with ease. Duch pho cuon were sprightly meat salads with mint and shiso leaf, packed into wide rings of flat noodle, with a hot dipping sauce like a runnier Sriracha. Summer rolls were fat and fresh, stuffed with noodles, carrot matchsticks, lettuce, more mint, the presence of aniseed, and a dark and glossy peanut sauce for lubrication.
Seven-spiced marinated squid had the air of Nice 'n' Spicy Nik Naks about them – no bad thing, let me assure you. Cubes of lemongrass chicken furry with the fibre from ginger, packed a good citrus punch, while the "shaking beef" with oyster sauce, soy and whole peppercorns came in exquisite, expertly cooked, quivering chunks.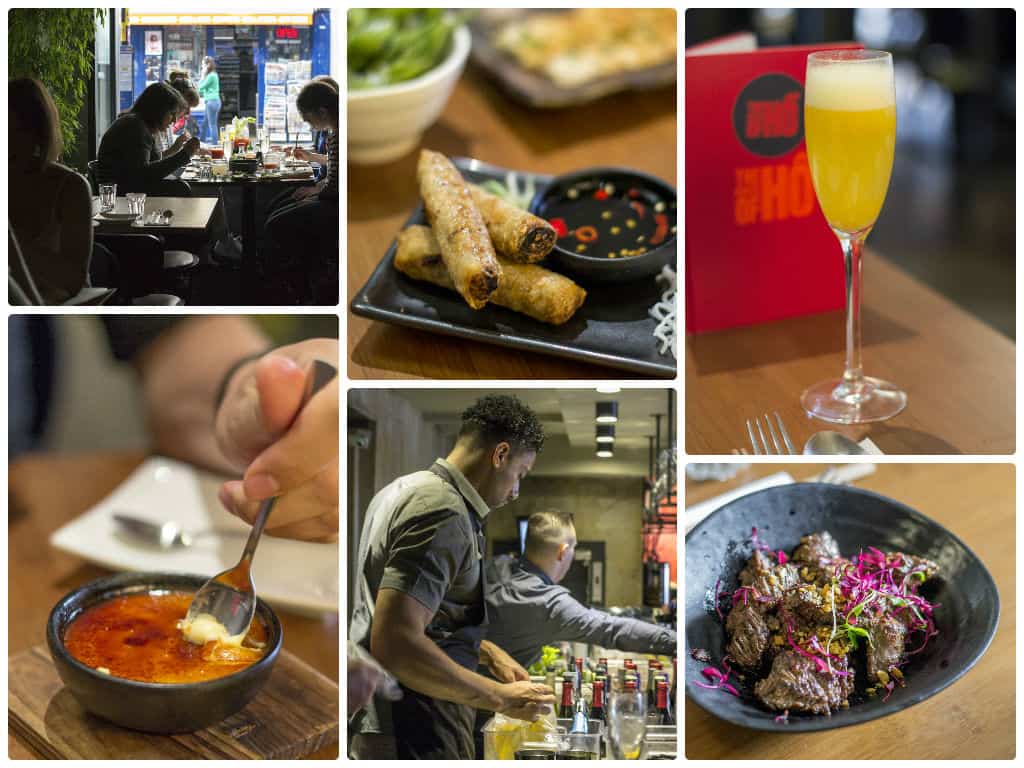 For sides, a pile of little juicy buds of a flower I caught as 'thin-li', but I no doubt heard it wrong or have spelt it wrong as I can find no presence of it online. Regardless, briefly cooked and doused in lime, they were glorious and different, and so they ran out of them by 13.15. I'm certain they just weren't ready for it's popularity. To replace it, a bowl of fleshy jackfruit cooked with good flavours. It all finished with a splendid crème brûlée which you might think has no place in a Vietnamese restaurant, but don't forget the country was under French rule for some time.
The bloody mary I ordered never arrived, and I had to put in a second request for the summer rolls before they appeared. Other than that, the staff and kitchen seemed to be on top of what was a full-house, never ending top-ups and constant orders.
Did I mention on Sundays they have a live band playing grown-up versions of rock pop classics like Oasis and Nirvana? Well, that was cool too.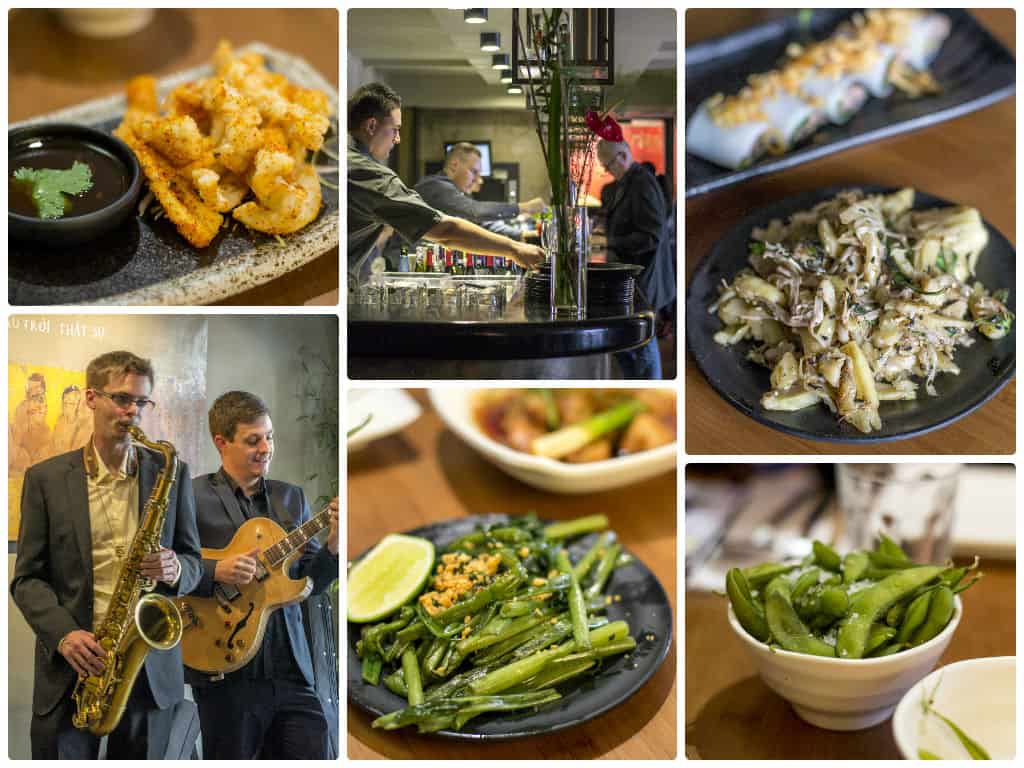 House of Hồ isn't trying to replicate the simple ten-seater road-side pho shacks you might find down a back street in Hanoi, where they cook meat over a little barbecue fire on the pavement and you eat it straight off the stick. When you want that sort of no-frills authenticity with vibrant dishes to match – and those times are more frequent than not – head towards Kingsland Road for the likes of Mien Tay (also in Battersea), Sông Quê and Viet Grill.
But when you want a sexy, fast-paced, buzzing, centrally located Vietnamese with a modern twist and most likely a smattering of Chinn's eclectic upbringing on the rest of the menu, this is a solid shout.
Liked lots: shaking beef – a shame that isn't bottomless, flower buds, choice of music, value for money
Liked less: you do feel like you're clock watching a bit, trying to catch a waiter to get a final order or two in before your two hours are up. But that could just have been me imposing that feeling on myself – I'm not sure who was actually watching the clock in there
Good for: feeding a hangover, hair of the dog, drinking too much, eating too much, not having to eat again that day
My rating: 3.5/5
Afiyet olsun.
Note: I was invited as a guest to this restaurant.