Last Updated on June 15, 2020 by Leyla Kazim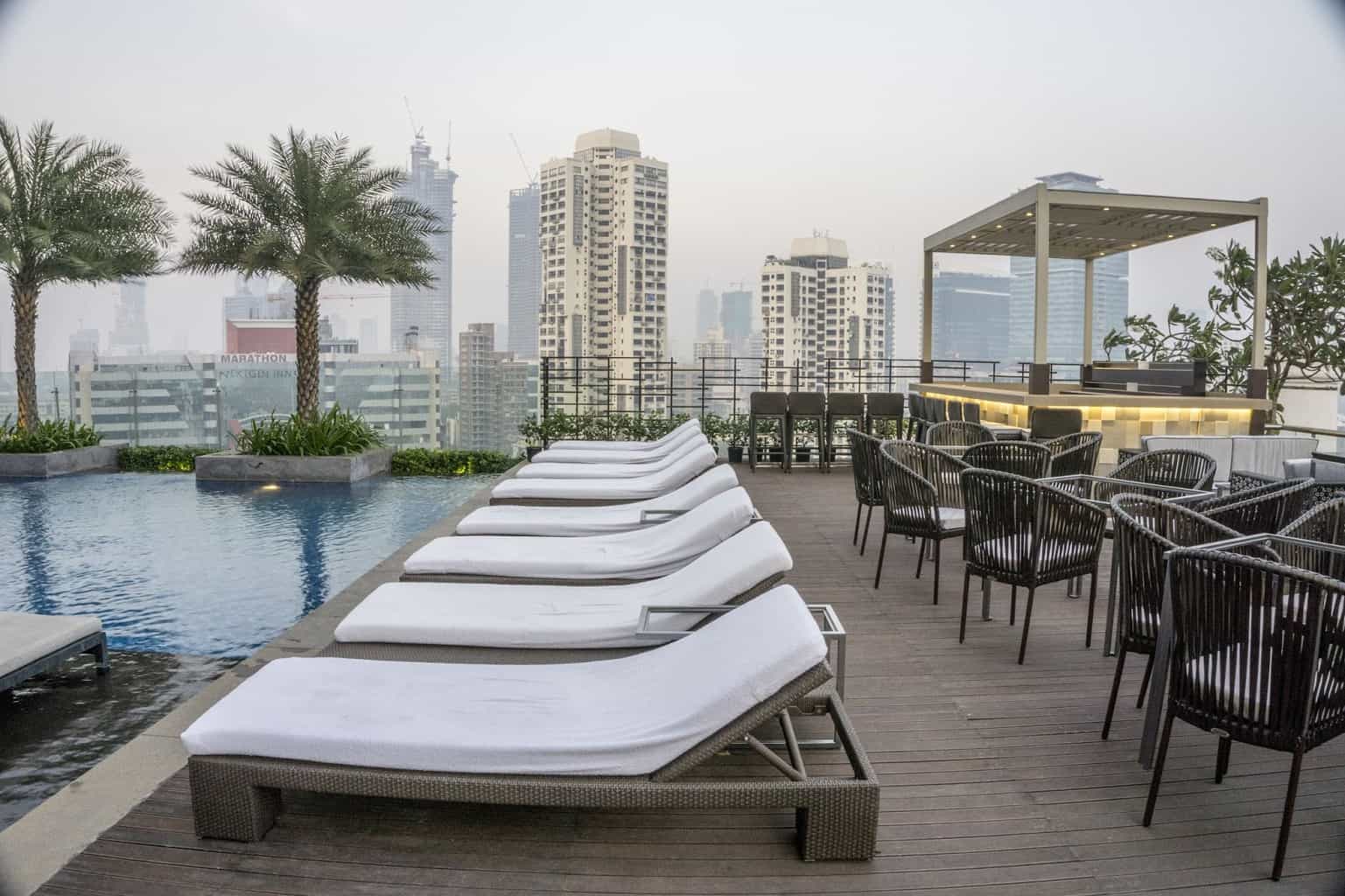 In a nutshell
A five star luxury property recently awarded runner up at the Condé Nast Reader's Choice Awards 2014 'Best Leisure Hotel 2014'. It stands as the country's tallest hotel building, boasting 296 of the largest hotel rooms (45 sq mt) you'll find in Mumbai, along with several restaurants, a luxurious spa and a slick health club.
Where is it?
Located in what is considered to be the heart of the city – the residential and corporate hub of Lower Parel – it adjoins the very polished High Street Phoenix shopping mall housing both mid-range and high end international brands that wouldn't be out of place on London's Bond Street.
It sits between the city's two main commercial areas – Nariman Point & Bandra Kurla Complex – and is around fifty minutes from the international airport.
Style and character
The rooms are a mix of classic and contemporary décor, designed with Indian tikri work specially commissioned from craftsmen of Rajasthan. There's a big lobby with a piano lounge and grand marble staircase leading up to a restaurant at the mezzanine level where breakfast is held.
There is a palm tree-fringed infinity pool with a sunken lounge are and private cabanas, should you fancy a serene dip whilst overlooking the chaotic concrete city below. The spa and health floor is particularly well designed.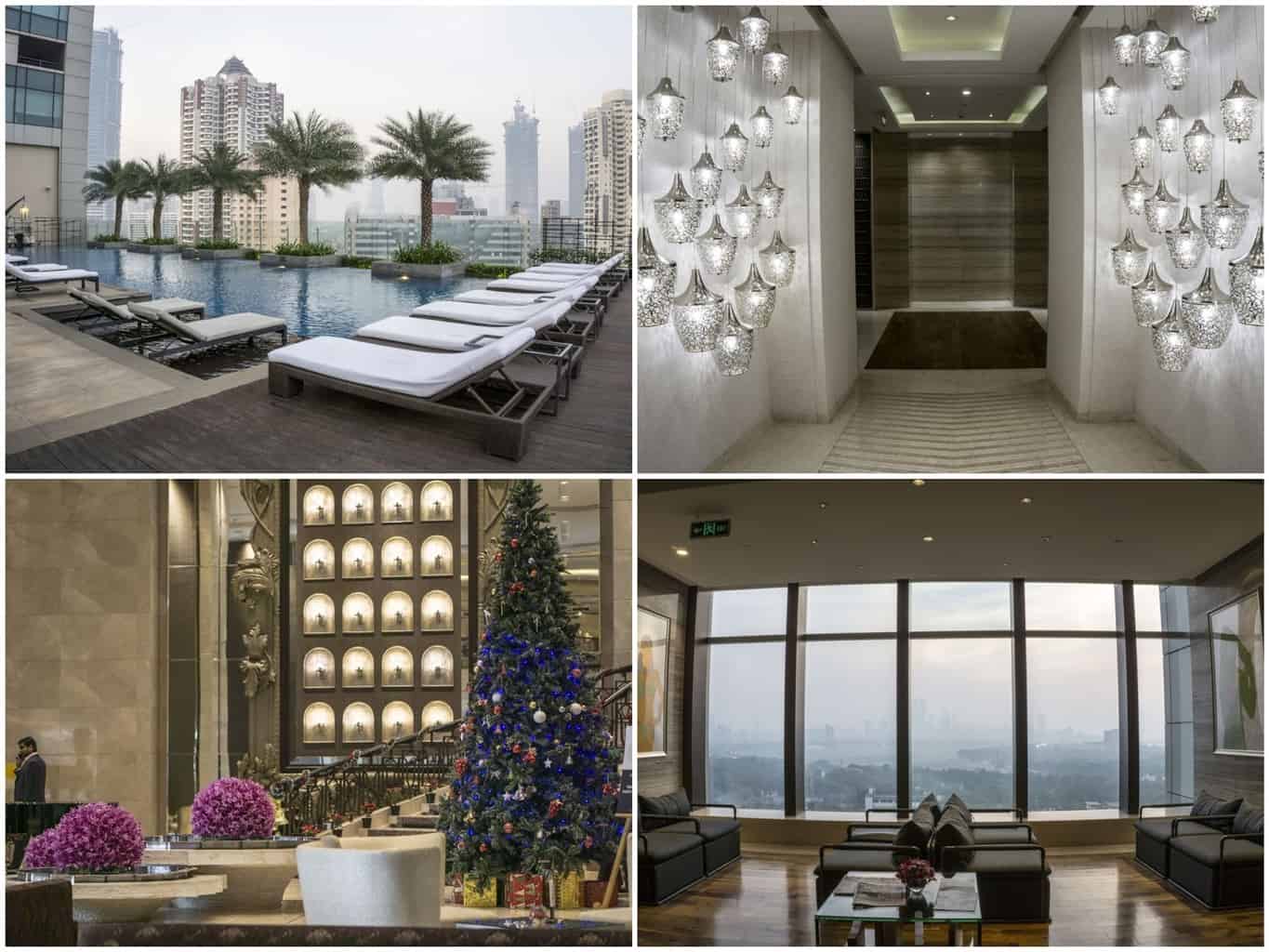 What's unique?
It's the country's tallest hotel and because of this, boasts some rather splendid and hard-to-come-by views of Mumbai and the Arabian Sea.
They've positioned their EXO nightclub a good way up, meaning it boasts the title of the country's highest. The floor to ceiling windows are a great frame for the twinkling cityscape below.
Who goes?
The majority of the people staying were tourists from the rest of India or from the sub-continent, but that seems to be my experience across the country so far. Mostly well-to-do families and couples. There were Westerners present, but not many.
Breakfast
Held in the Seven Kitchens restaurant – which won the Times Food & Nightlife Award 2014 as Best All Day – it's a large space offering international breakfast dishes including dim sum, noodles, cold cuts and cheeses, grilled meats, Indian, continental and so on – it does well at catering for all tastes.
There are also 'live stations' making things to order, such as dosas, waffles and omeletes. They even have an ice cream counter – you'll be surprised by how much you might fancy one after eating hot chutneys at eight in the morning.
It's worth noting that the breakfast closing time of 10.30 means that's when they actually start packing the food away, rather than it being the time of last entry, as in most other hotels. You'll notice people on their first night waltzing in at 10.28 and then making a mad dash for food once they realise they only have a couple of minutes to grab what they can.
Do ask one of the serving staff for masala chai if you fancy it and they'll happily bring you some, as it's not on display.
As in most hotels, bottled water is extra at breakfast but they do provide drinking water which is filtered tap water. I've had it, everyone else has it, and it seems to be fine.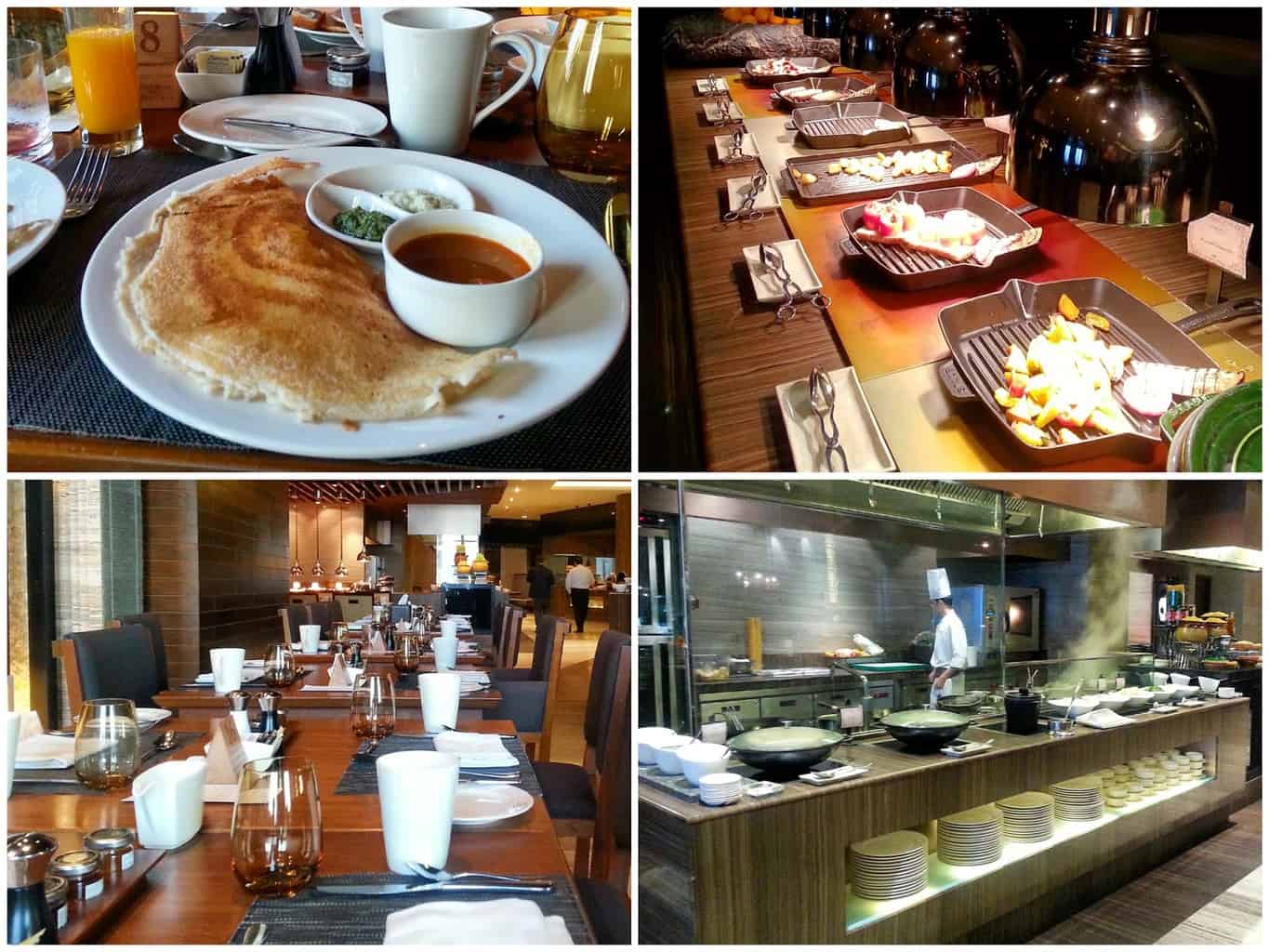 Service
Everyone can speak a good level of English. You'll actually notice this across the country as a whole – people in India will often converse in a mix of whatever local language they speak, and English. The staff were very courteous, patient and accessible, always saying hello when walking past you. They also manage to cater to every whim of what I've noticed can be quite demanding Indian customers.
Nice touches include the Indian Times delivered in a bag and hung on your door handle each morning for free and daily fresh fruit in the room. The concierge was also great at getting us a local sim card, even calling up the phone company to activate it for us.
Liked lots / liked less
Being able to get that high above the city is impressive. It also provides great views of the birds of prey that circle the skies, some of which swoop quite close to the windows. For a bird fanatic like me, that was pretty cool.
The bathroom was an odd layout. There were open hatchets on either side of the mirror which made closing the door of the bathroom pointless; it was still possible to see inside, and hear anything that might be going on. Fine if you're a close couple, but if that's the format in twin rooms too, I'm not sure it's a good one.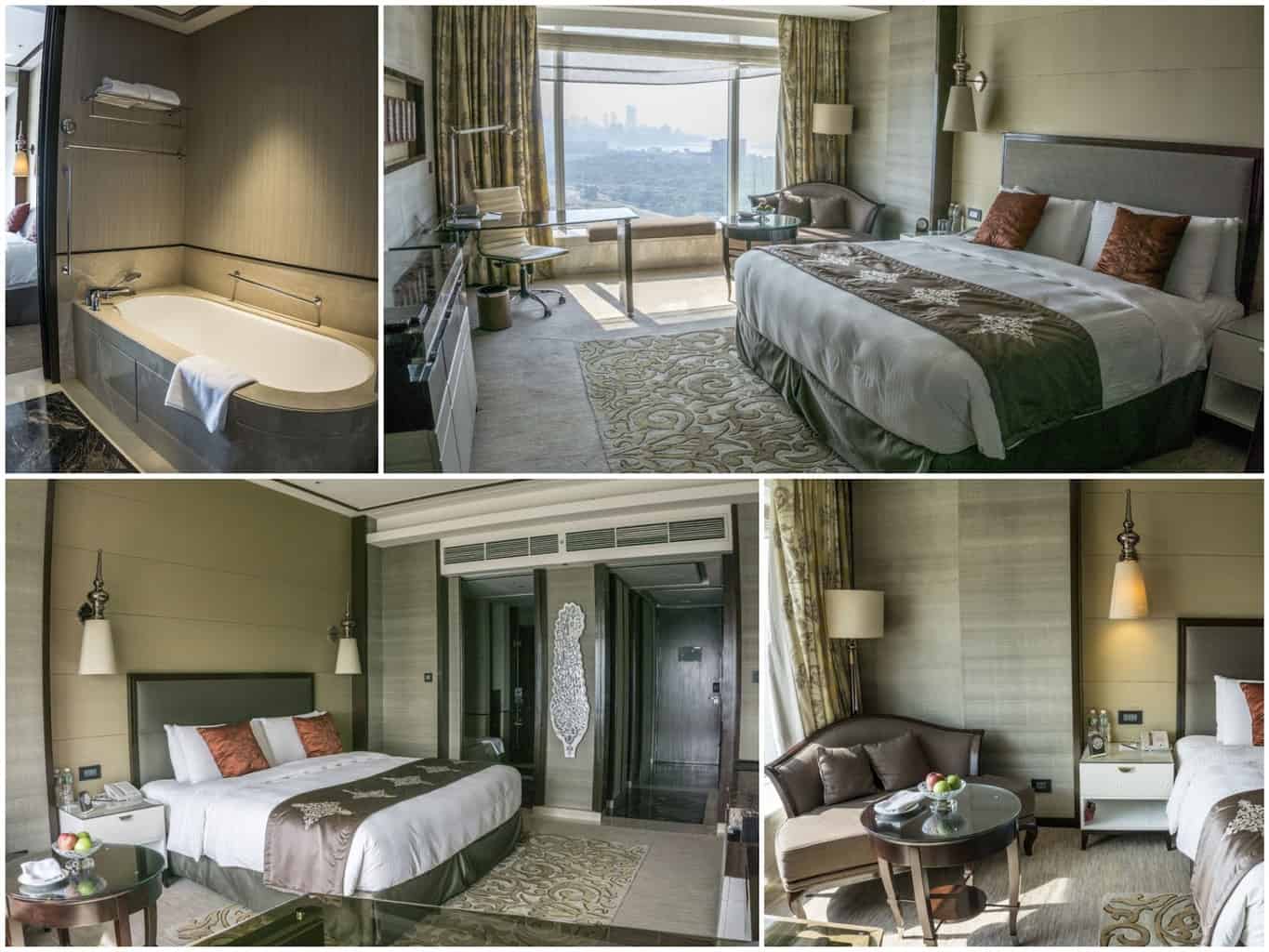 Pricepoint
Prices from around £200 a night with breakfast for a room with a city view.
Contact
462, Senapti Bapat Marg, Lower Parel, Mumbai – 400013
+91 (22) 6162 8000
www.palladiumhotel.in
@stayatpalladium
Note: I stayed as a guest of the hotel.
Related posts


Week 1: INDIA – Mumbai → Goa
Week 4: INDIA – Pondicherry → Chennai → Mumbai
INDIA: ITC Grand Central, Mumbai