Last Updated on June 17, 2020 by Leyla Kazim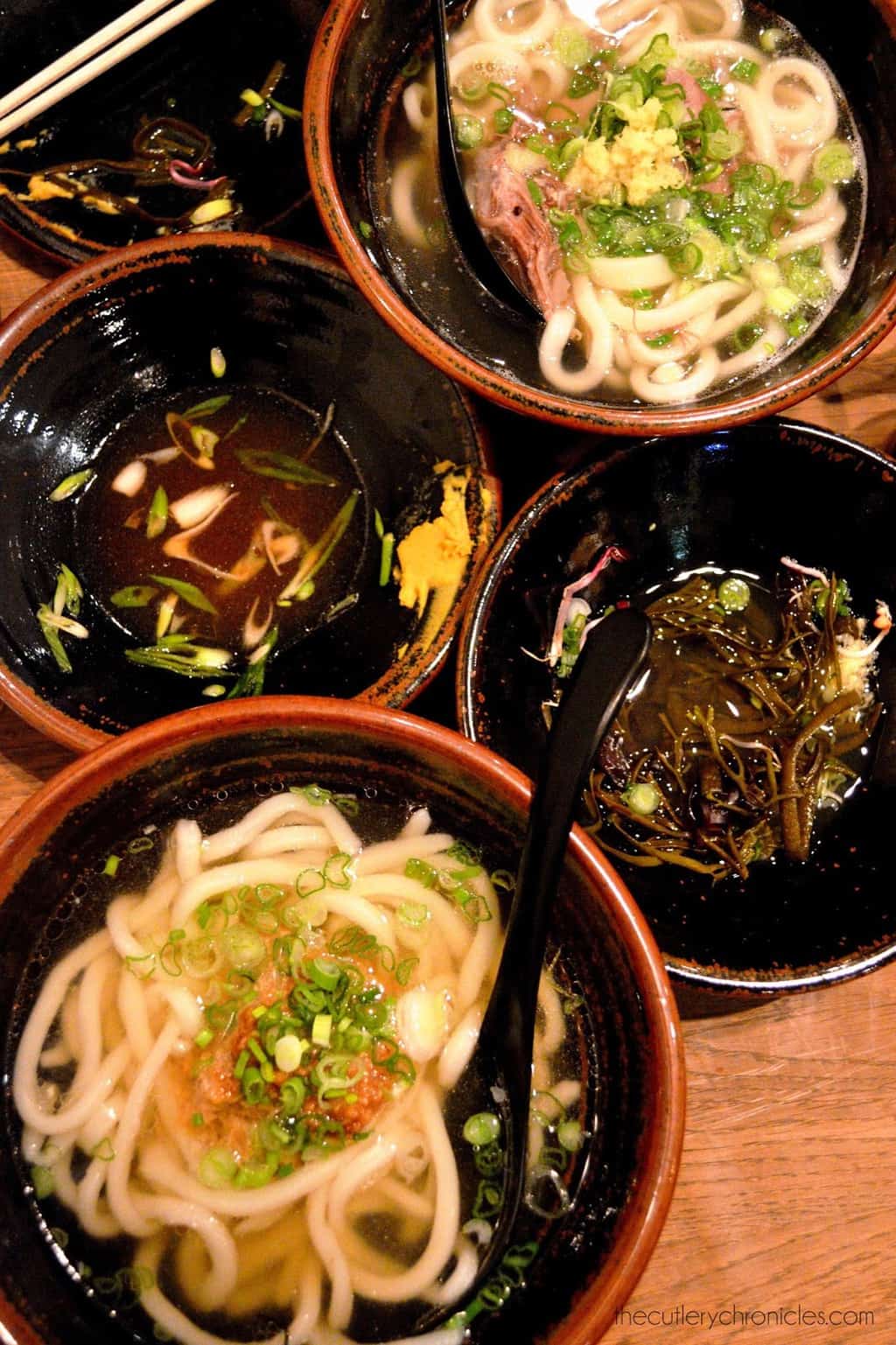 There is something to be said about a restaurant with the guts to pare down the interiors to four walls, a tiled floor, basic wooden furniture, and a curtain at the entrance. It's a combination that doesn't fail to pique interest as it often translates to an assurance in the offering. And Koya in Soho has just that – oodles of understated confidence. And oodles of noodles.
As is typical of Japanese aesthetics, the lack of exaggeration or pretence found inside is reflected in the honest food. Whilst the country is home to an array of carbohydrate options to accompany a bowl of steaming stock, Koya's contribution is built around a specific type – the thick and slippery wheat flour udon.
The bulk of the menu is comprised of udon sitting beside (hiya-atsu) or swimming in (atsu-atsu) variations of hot broths, or served cold with an accompanying cold sauce to pour over (hiyashi udon) or dip into (zaru udon), the latter two typically entertained during warmer months.
Mine was to be the buta miso, a vessel housing clear miso made cloudy by the oinky umami pork paste permeating the liquid. The noodles were springy and playful, attempting to escape the grasp of my chopsticks and pleasingly snapping back onto my face, a splash of stock shared with both the table and my dining partner. The simplicity and skilled execution felt pure in its ambition, even if the miso was a little sweet.
Prior to this, succulent kamo roast duck was a treat and sitting in a pool of spring onions and dashi (I think) with a swipe of a palate-punching paste that could have been wasabi but was more likely mustard (it was yellow). A refreshing and crisp seaweed salad dressed with sprouted things also adorned the table, as did a pot of good tea and twice the amount of plum wine.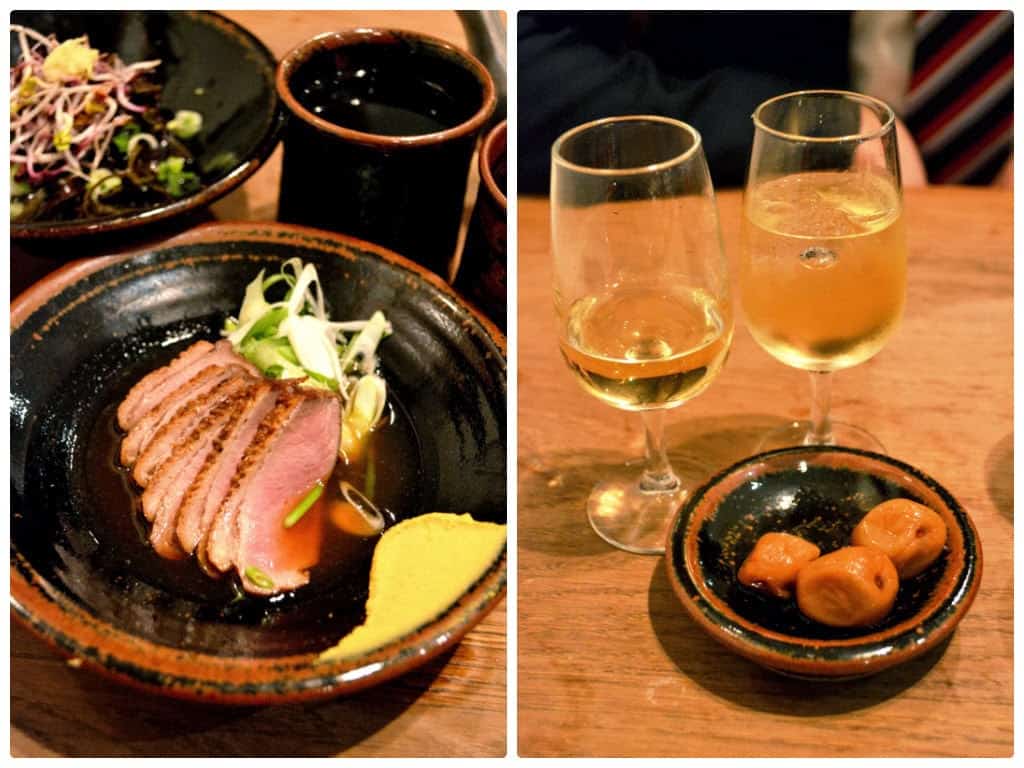 And the pickled plums, get those. What your eyes interpret as three bad olives, your mouth will translate to lip-pursing jaw-aching sour. If you like that sort of thing. Which I very much do.
Arrive at prime London-dining time (I will guess that's around 8pm – the anticipation of eating rarely keeps me on the outside of a restaurant past 6.15pm) and expect to wait. At least for a bit. They don't take reservations and Koya is popular, so my advice is get there ahead of the crowds. We made it for 6.30 on a weekday and were behind just one party.
Seating proximity is intimate – most tables are communal and elbow room isn't on the specials board. But it works fine and is neither intrusive nor awkward. It in fact feels right – it's a typically Japanese format so just go with it. Despite a patient looking queue gathering outside, we were at no point made to feel we needed to get a slurp-on. Service was quick, warm and welcoming and clientèle is a mixed bag of faces with a good portion Japanese.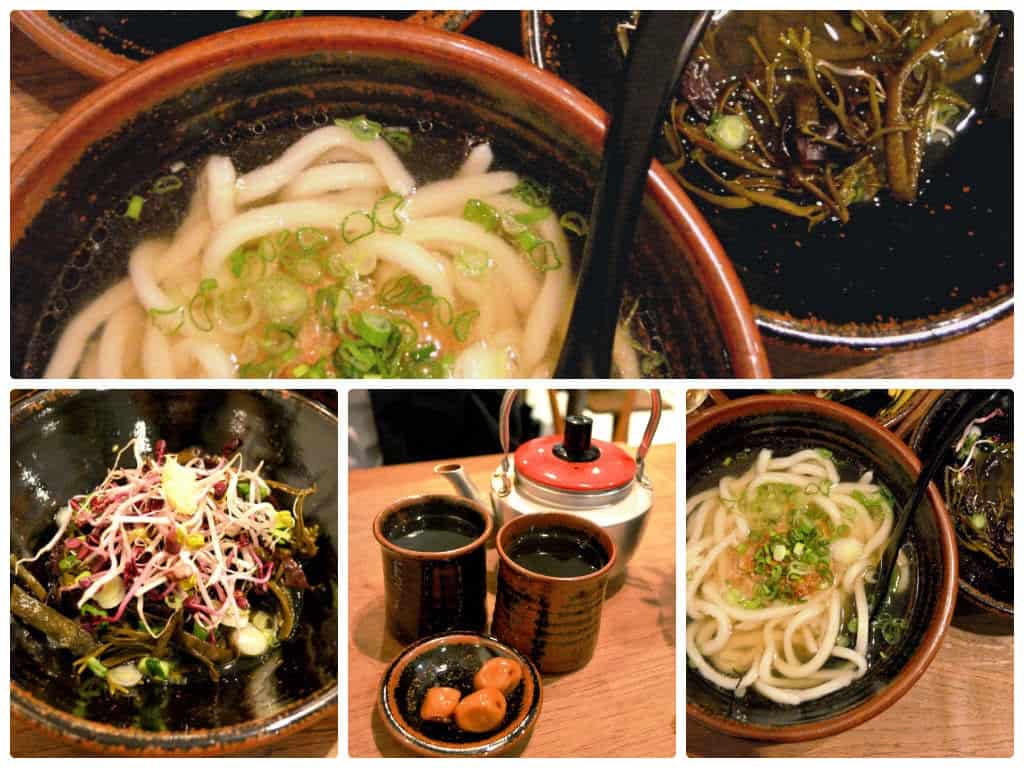 The 'do one thing well' format is one I will always gravitate towards; if you're not confident in your ability, don't do it at all (owner John Devitt's reasoning as to why you'll find no desserts here). A jack of all trades will sometimes do, but when it comes to food it is the masters we really seek.
I've been to Koya before. I'll be back again.
Liked lots: atmosphere, format, understated confidence, location, all our dishes
Liked less: miso broth a little too sweet
Good for: spontaneous dining, what feels like an authentic experience, smaller parties
My rating: 4/5


Find the menu on Zomato
Afiyet olsun.