Last Updated on June 17, 2020 by Leyla Kazim
World domination can be achieved by the simple and time honoured act of baking, it turns out. Just take a look at PAUL bakery; few other brands are so synonymous with quality bread at such an international scale.
From humble beginnings in 1889 as a small boulangerie in Croix near Lille, the business-turned-global-empire remains family-run, having passed through five generations in its 125 years, and can now be found in over 25 countries. I've witnessed first hand in Tokyo how the Japanese go mad for a crusty pain de campagne. But then, who doesn't.


It is therefore probably safe to say the people behind PAUL know a thing or two about what goes with their daily-baked loaves. And so, at the back of the Covent Garden branch on Bedford Street, le restaurant de PAUL opened in July, serving traditional French cooking to compliment these breads.
The space is a continuation of the bakery, styled with the theme of 'French antiques' complete with velvet chairs, marble-topped tables, ornate lighting fixtures and murals adorning the walls. You'll find the classics that would be nothing less than sacrilege to omit on a menu traditionnel, including saucisses de Toulouse, soupe à l'oignon, baked Camembert, pâté de campagne, and andouillette for the adventurous.
Then there are the likes of tomatoes stuffed with sausage and peppers stuffed with vegetables and rice, two weights of entrecôte, calves flank, roast chicken with tarragon, and baked salmon with vegetables.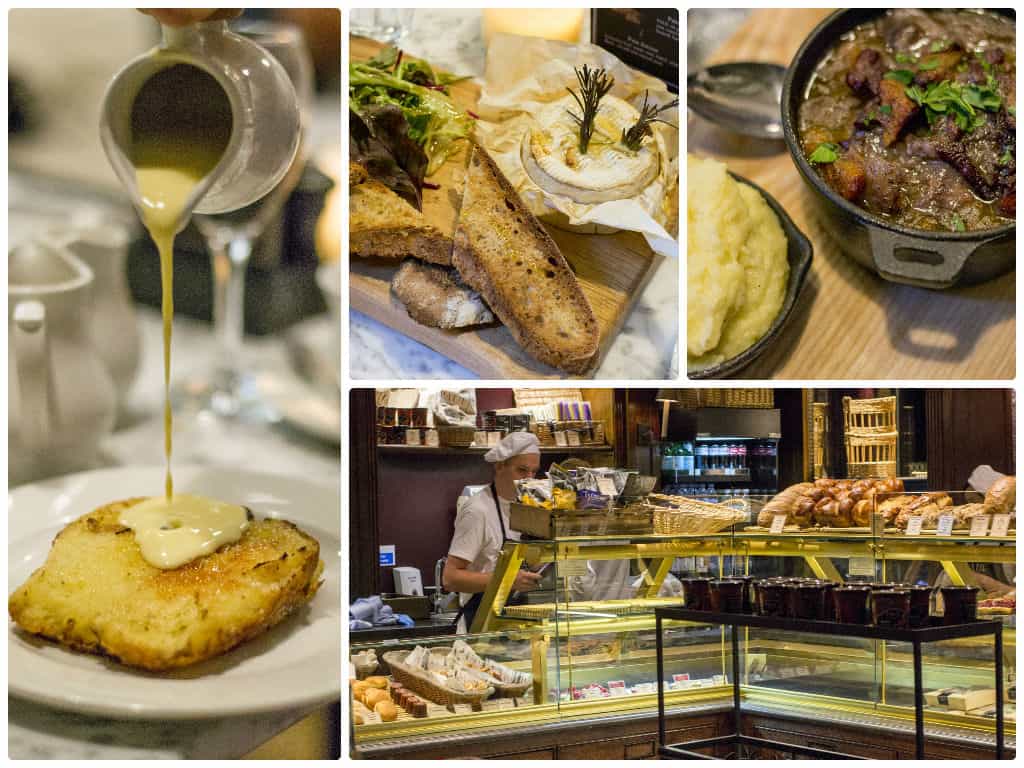 No-cook plates such as the charcuterie ride on the success of the quality of ingredients. Here you'll find a board laden with saucisson, jambon cru, coppa, rosette, terrine, pickled baby onions, cornichons and of course, PAUL bread. A joyous assembly. And the Camembert, relinquishing its molten innards at the de-robing of the milky white jacket, was as good as it always is straight from the oven (£5.95).
A cast-iron pot presented the coq au vin; fishing in its murky depths will reveal tender chicken and pancetta, served with a chunky buttery mash (£10.50). Confit de canard, with its crisp skin on the leg, had meat that was easy to shred, and came with more buttery potatoes, a red wine sauce with piquant black olives (£10.50).
For desserts, there are all manner of delights from their patisserie that are equally at home with a coffee in the pitstop between one shop and the next during a West End splurge. Think tartelettes, macarons, millefeuille, and éclairs.
The dark chocolate cake is made on site, like a great indulgent slice of very good brownie (£3.55). You can also get a decadent slice of brioche French bread (coated in sugared egg and fried), doused with a creme anglaise, apricot coulis or warm chocolate sauce. Bit hard to ignore, that one (£3.95).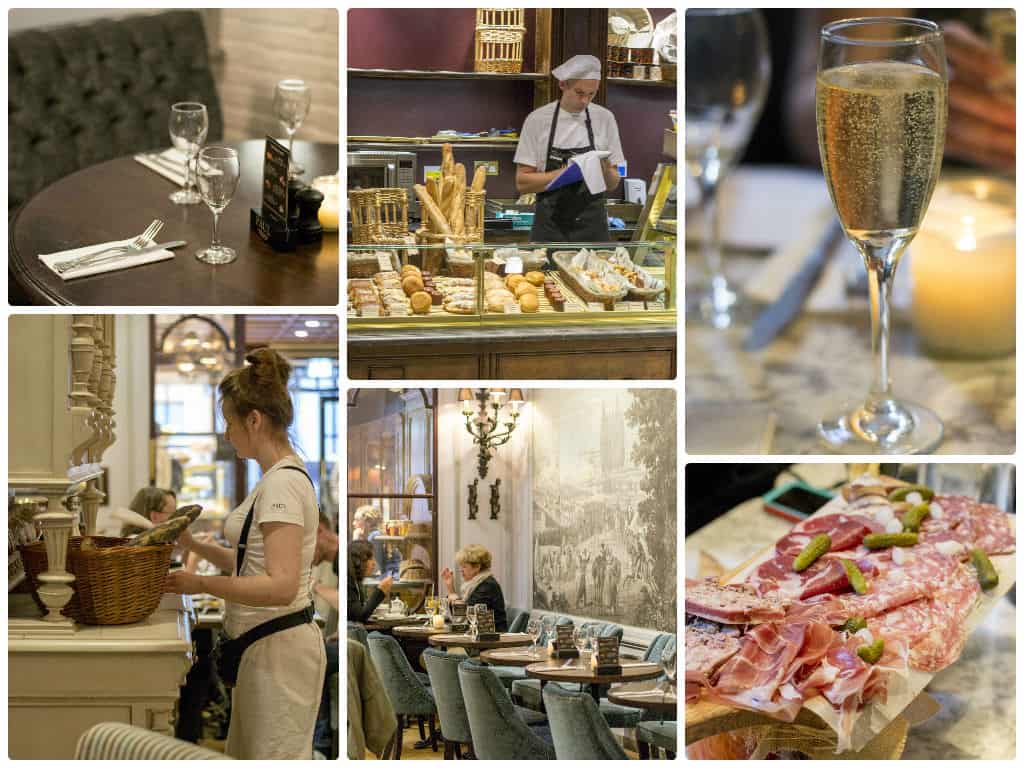 Breakfast is served from 7am – noon and is essentially a list of oeufs every which way possible; brioche oeuf cocotte (baked with yoghurt), a la coque (boiled with soldiers), Bénédicte (bacon and hollandaise), Royale (smoked salmon and hollandaise), Florentine (spinach and hollandaise), pochés ou au plat (poached with tomatoes and bread), brouillés (scrambled), omelette. Along with entries from Croque Monsieur and Croque Madame, naturellement.
Le restaurant de PAUL is a new dining offering worthy of attention. When the hankering is for traditional French food and some vin rouge, at a reasonable price point in the thick of London's tourist district, it's good to know there's a familiar name you can turn to.
Liked lots: the execution of French classics with un-fussed competence; the all French wine list
Liked less: there's little not to like when there's good bread around
Good for: relying on a familiar household name; solid and satisfying French food
My rating: 3.5/5
Afiyet olsun.
Note: I was invited as a guest to this restaurant.
[object Object]