Last Updated on July 9, 2020 by Leyla Kazim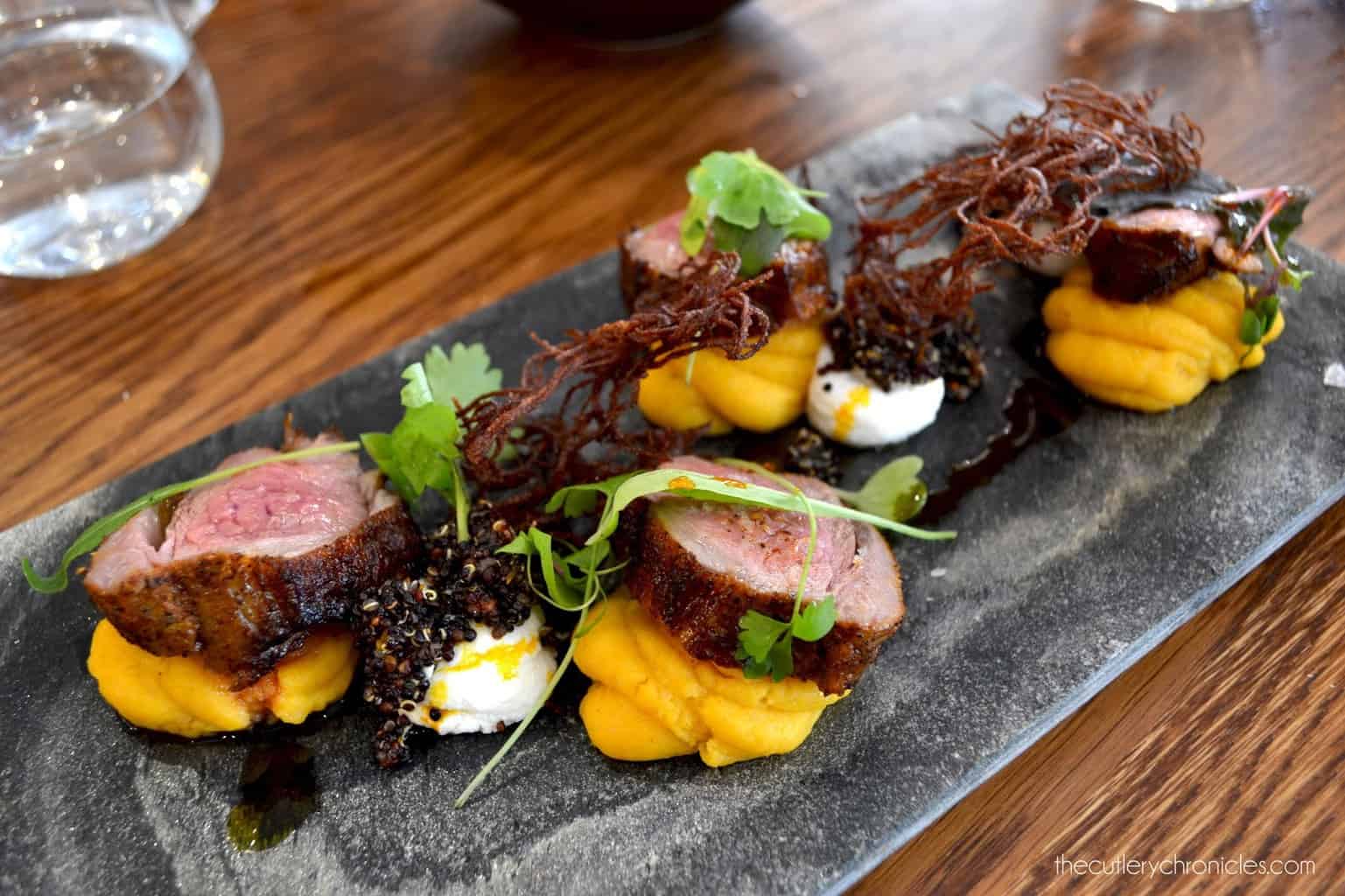 So many restaurants, so little time / money / metabolism / willing dining partners [delete as appropriate] to tackle them all. Despite my interests placing me in them many times in a week, there are a number of key players I am yet to visit: The Clove Club, Morito, River Cafe, Antidote, Pizzaro, Tayyabs – the list is longer than the one to get into Chiltern Firehouse (don't bother) and I've still barely made a dent. So if, from the endless London dining offerings all vying for my attention, I choose to eat at a new opening twice within a few days of each other, the place is doing something right.
Granted, both of these visits were within Lima Floral's soft launch period; a common undertaking for new openings where 50% or so of the food bill is removed in exchange for the grace of customers to allow them to work through teething problems often only discovered in the throes of a busy service. It also already had it's older, smaller, Michelin-starred sister – Lima in Fitzorovia – setting the bar high when it comes to Peruvian food; my first meal there in 2012 was my maiden encounter with the cuisine, and I fell for it and the the restaurant hard.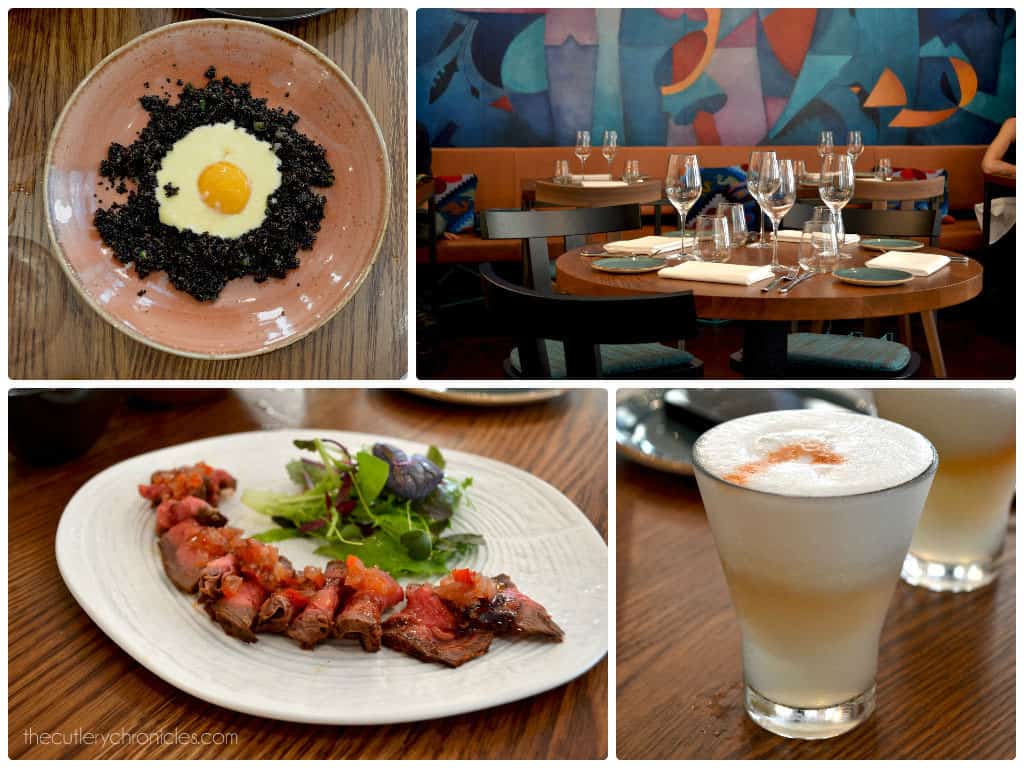 My expectations were high. I sidled up to the monastic building of this second site on Floral Street in Covent Garden, whilst at the same time recalling the sensation of aching jaw joints from the lime-hit in their unrivalled ceviche in Fitzrovia. The juice of citrus may as well run through my veins (that's the Turk in me), and their liberal use of it – along with expert amounts of salt and chilli and onion and quality fish – gives me unbridled pleasure. They're consistent, and the sea bream ceviche here is of equal distinction – joyous (£10).
For something similar but not quite the same, tiradito is akin to ceviche in that it's raw fish in a sauce, but differs in the way the fish is cut, and that the liquor is spicy and lacks onions. It demonstrates the influence of Japanese immigrants on Peruvian cookery and here sports heat from rocoto pepper and an arresting green tiger's milk, vibrant from coriander and parsley. Also great, my only gripe being there's not enough of it on the plate (£9).
Then there was tuna tartare with a fat caterpillar of yellow potato sporting spines of root veg (£10), and an escabeche salad with crimson slithers of beef and an algarrobo syrup (made with pods from a carob tree) which made this a little too sweet for me (£10).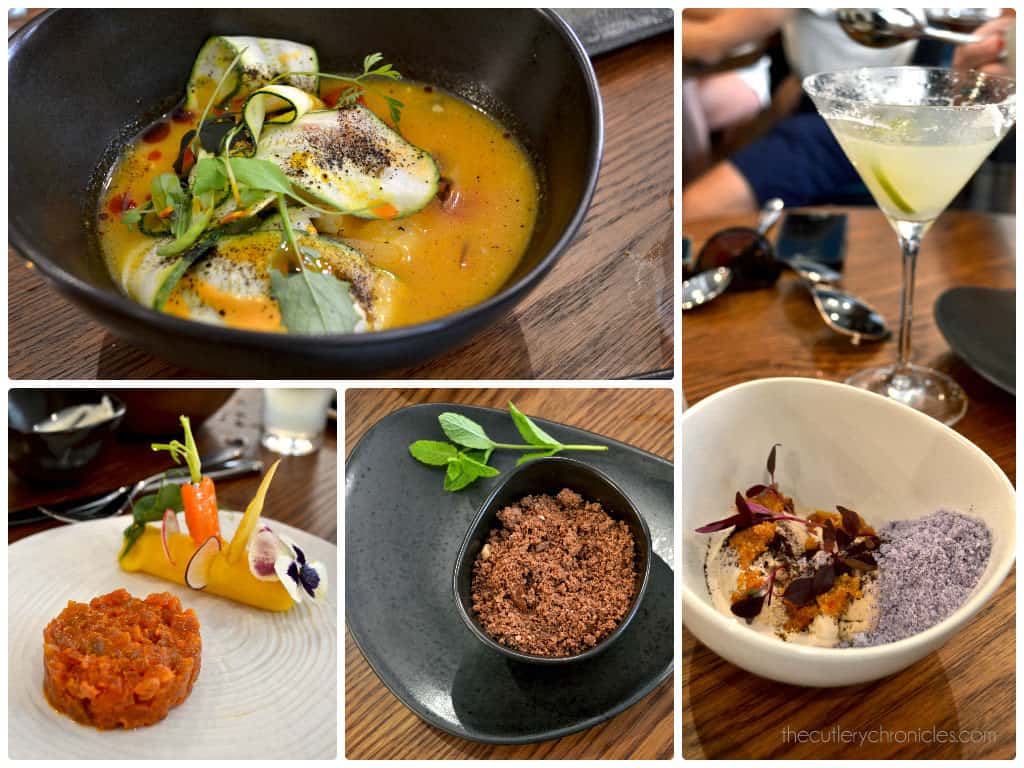 Dry Andean potato stew has an adjective misnomer; it is in fact a saucy, hearty bowl of food, the golden colour of good daal, with chunks of soft salty sheep's cheese the texture of a sweaty Brie (£7). There was a plate covered in glossy black roasted quinoa beads – that I'm pleased they avoided marketing as 'soil' – with fabulous bite between the teeth, topped with an egg that could have had a runnier yolk, a yacon (tuberous root) reduction and the apparent presence of avocado, although I couldn't detect it. Regardless, very clever texture and flavour matching (£15).
Organic lamb rump, with both blue and yellow potato (Peru boasts a rainbow of potato colours), more quinoa, filaments of crisped onions, and queso fresco demonstrated skill in both execution and presentation. A striking dish with just-right meat, and despite the most conservative drizzle of a jus, not at all dry (£22).
I rarely order fish for mains (it's hard to ignore red meat winking from a menu), but the grilled monkfish is superb. In a tiger's milk broth with great depth, courgette and chilli peppers settling at the bottom, and hunks of meaty flesh bobbing about, I sunk the dregs direct with a throw back of the head. Too good not to, and it had a great back-of-the-throat climbing chilli heat (£20).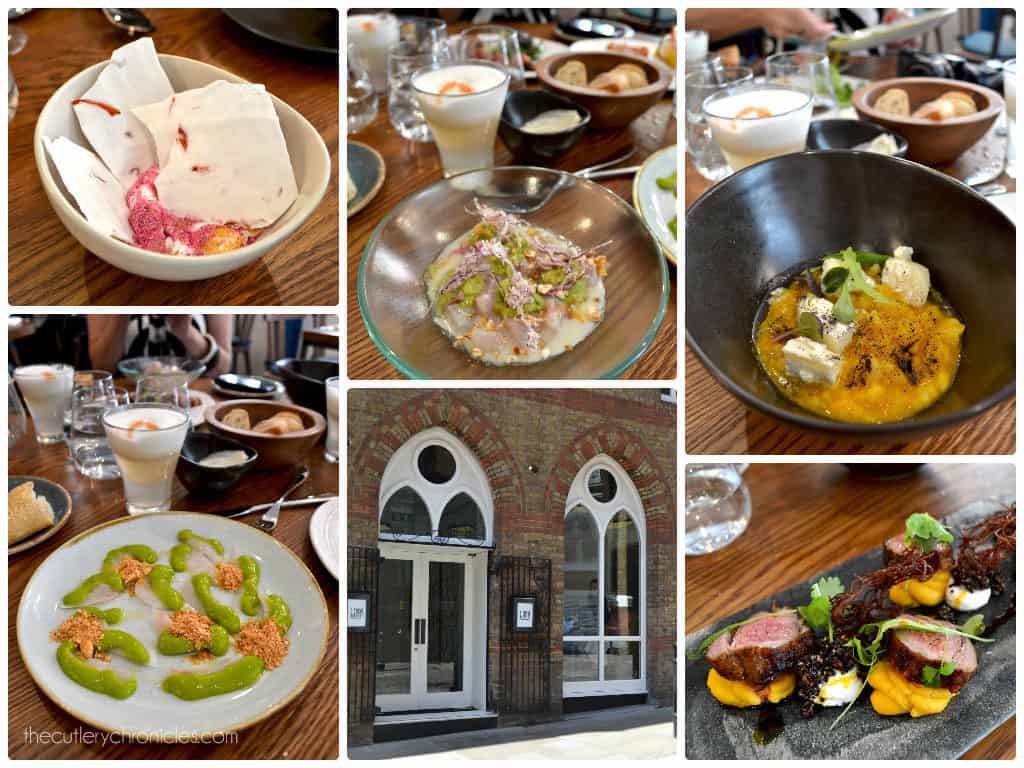 All the desserts are unusual, and good. Suspiro ardiente has shards of meringue speckled with chilli, powdered pink beetroot and a little dulce de leche that should have been a lot of dulce de leche. Café Peruano, with it's coffee ice cream, a crumbling of purple potato and red kiwicha (amaranth seed) was great – just remember not to breathe as you're eating or you'll have something close to the cinnamon challenge as table entertainment.
The chocolate mousse with oats and wood sorrel was thick and decadent and a glorious texture. I tried the fourth dessert on my second visit – with chirimoya (a fruit that tastes like an amalgamation of lots of other fruits), more potato, and maca root. It was also good (all £6).
South-American superstar of the moment, chef Virgilio Martinez, sources ingredients from the UK as well as introducing diners to new and unheard of Peruvian elements, which makes a reviewer like me more thankful than usual for Wikipedia. There is a real sense of the kitchen showcasing Peru's vast biodiversity with what is indigenous and unique there.
The website describes Lima Floral, when comparing to Lima, as "nothing better nor worse but clearly distinct and in the same spirit: dynamic, bold and in a traditional kitchen". I think it's spot on. Like Lima, everything looks beautiful – both the food and the interiors, with the bright Inca patterned cushions and abstract art found at both sites. The capacity at Floral is far greater, with a basement dedicated to walk-ins and a 'piqueos bar' serving cocktails and a completely different menu of small plates, which I must return to try.
It's worth noting that a pisco sour is my go-to cocktail. I order them wherever I drink that has pisco behind the bar. I'm yet to find one as good as those rustled up at the two Lima's.
Liked lots: ceviche, ceviche, ceviche
Liked less: some of the starter portions could be deemed as on the small side
Good for: the best pisco sours in town, colourful potatoes, unusual ingredients, their great value set lunch menu – three courses and a glass of house wine for £19.50 and includes Saturdays – see you there
My rating: 4/5
Afiyet olsun.