Last Updated on February 2, 2013 by Leyla Kazim
'Tis the season for Seville oranges, in case you didn't know. The observant among you may have noticed a new crate in the cirtrus arena of the fruit aisles displaying these lumpy and quite dull looking wonders. These aren't oranges you want to eat without cooking – they're not at all sweet, and are in fact quite bitter. While the season for them remains and we continue to find them in our greengrocers and supermarkets, kitchens across the land will have their weekends occupied with the making of that wondrous toast, panettone and brioche topping, my favourite of all the conserves – marmalade. That is what Seville oranges were bestowed upon this earth for.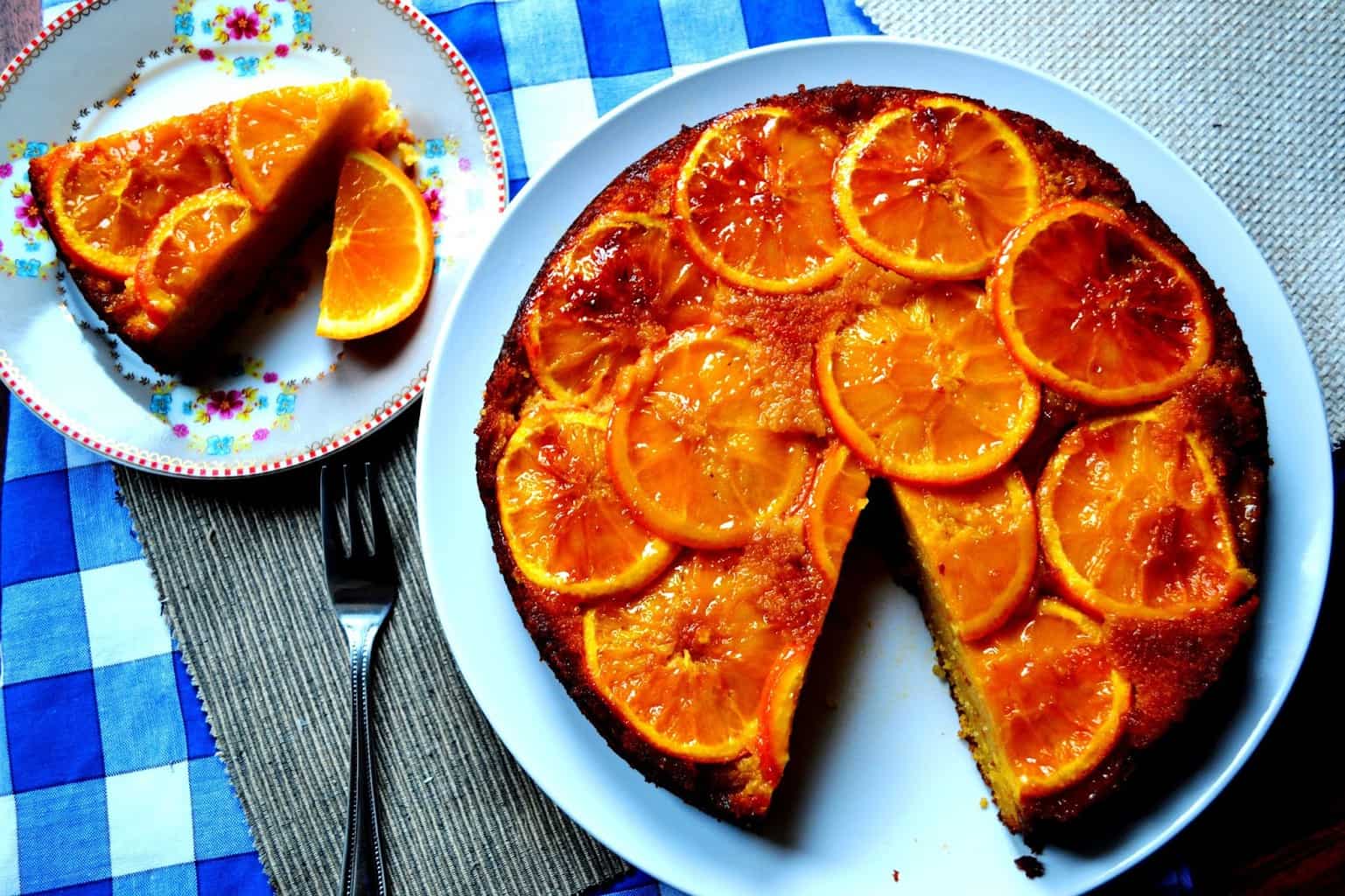 In celebration of this annual event and to play my part, I wanted to make something involving some Seville orange marmalade without making it itself. Cakes and citrus have always been the best of friends, and so a marmalade cake it would have to be.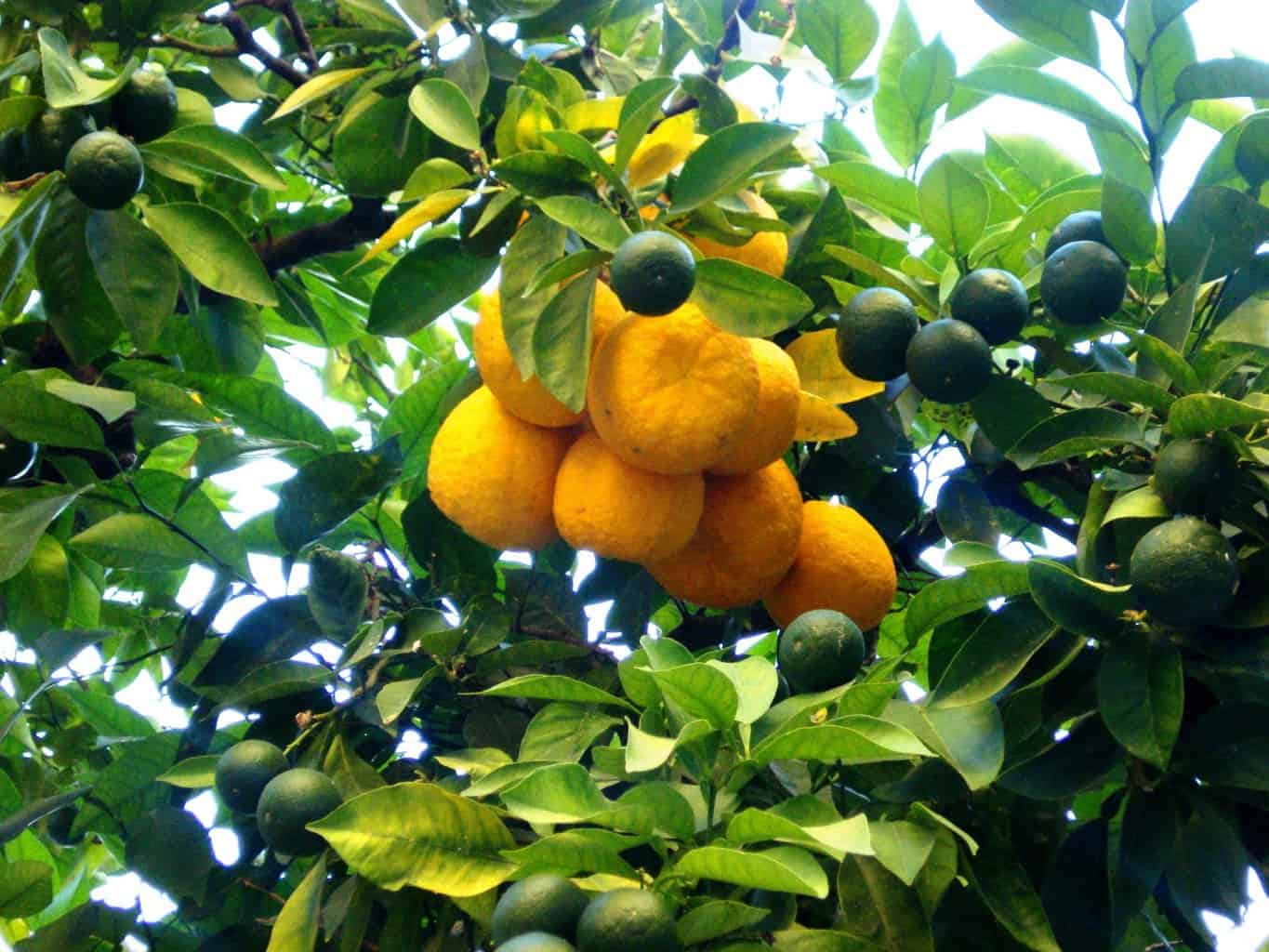 I've been lucky enough to visit Seville
– this is a photo I took of the world famous oranges
Marmalade Cake
A sticky orange cake not shy on the orange front. Marmalade, orange juice and zest in the sponge, topped with caramelised orange slices, and drizzled with a marmalade glaze. There's a few recipes out there but this one by Jamie Oliver fully embraces the orange in all its glory, and I like that.
Makes about 10 slices
200g butter softened, plus a large knob for greasing
4 tbsp demerara sugar
2 small oranges, thinly sliced
200g golden caster sugar
6 heaped tbsp fine-cut Seville marmalade
4 large eggs, beaten
200g self-raising flour (or 200g plain flour with 2.5tsp baking powder)
50g ground almonds
Finely grated zest and juice of 2 oranges
Preheat the oven to 180C/gas 4. Grease the base and sides of a 23cm loose-bottomed cake tin. Sprinkle the base with the demerara sugar. Arrange the orange slices on the base of the tin in a slightly overlapping layer.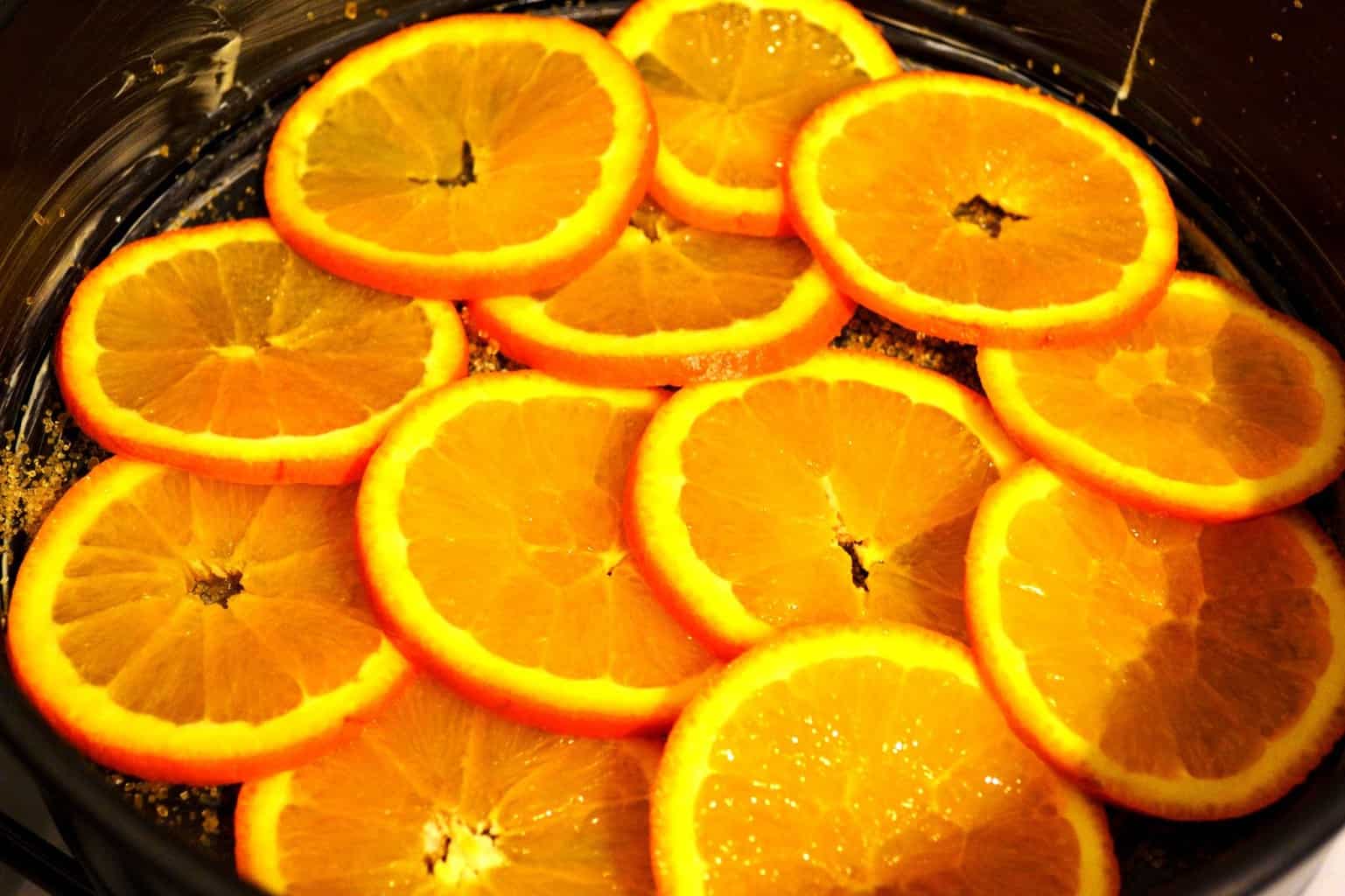 Cream the butter and caster sugar until pale and fluffy, then beat in 3 heaped tablespoons of marmalade, followed by the beaten eggs. Fold in the flour, ground almonds, a pinch of salt, and the orange zest and juice.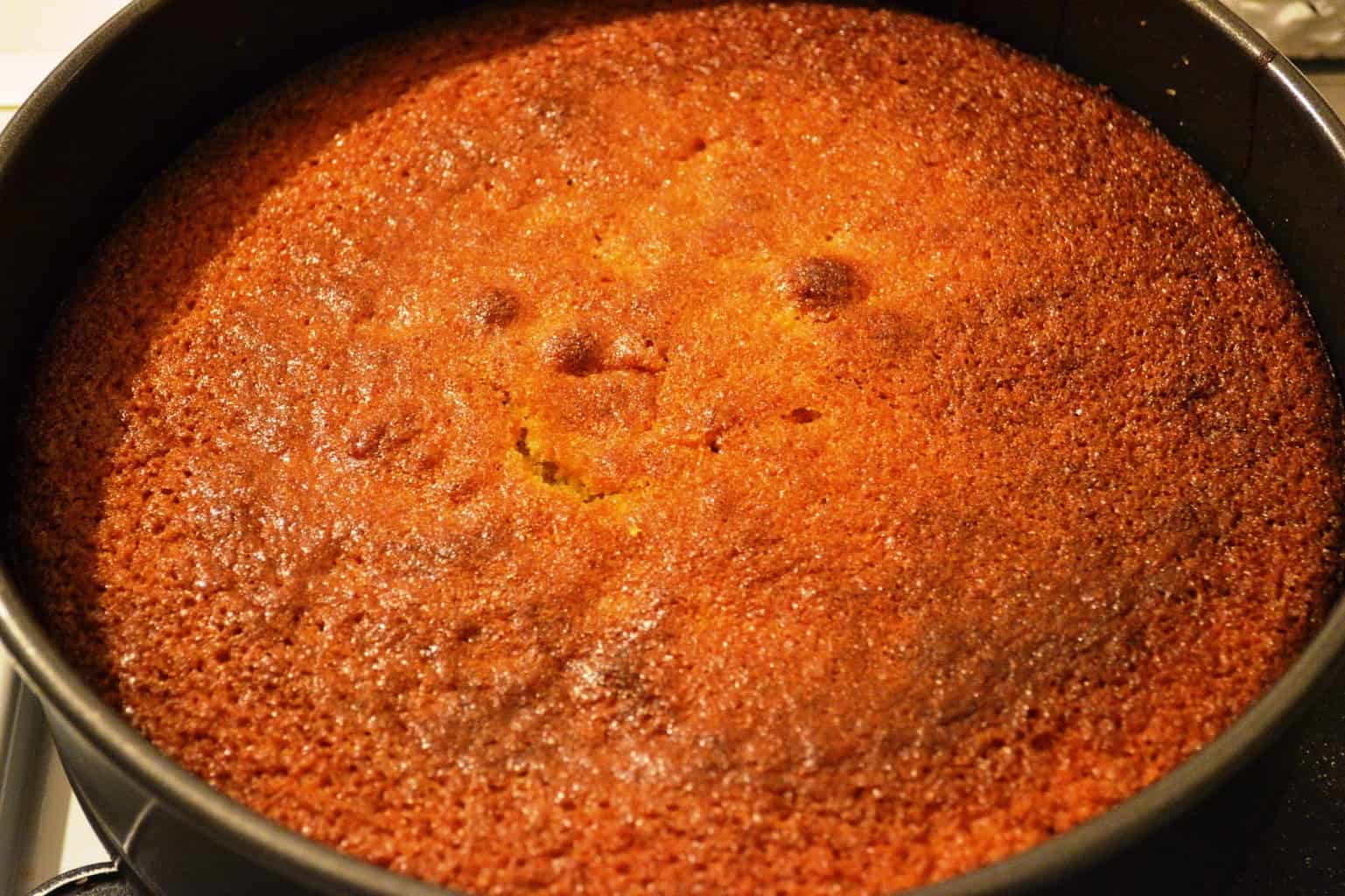 Carefully pour the cake batter into the tin. Place in the oven and bake for about 50 minutes, until golden and firm to touch.
Remove from the oven and allow to stand for a few minutes. Very carefully, while it's still slightly warm, turn out the cake onto a serving plate.
Prick holes in the cake with a skewer. Make a glaze by warming the rest of the marmalade in a pan with a little water. Spoon this over the cake. Serve warm or at room temperature with yoghurt, cream or ice cream. Or my favourite, with a cup of tea.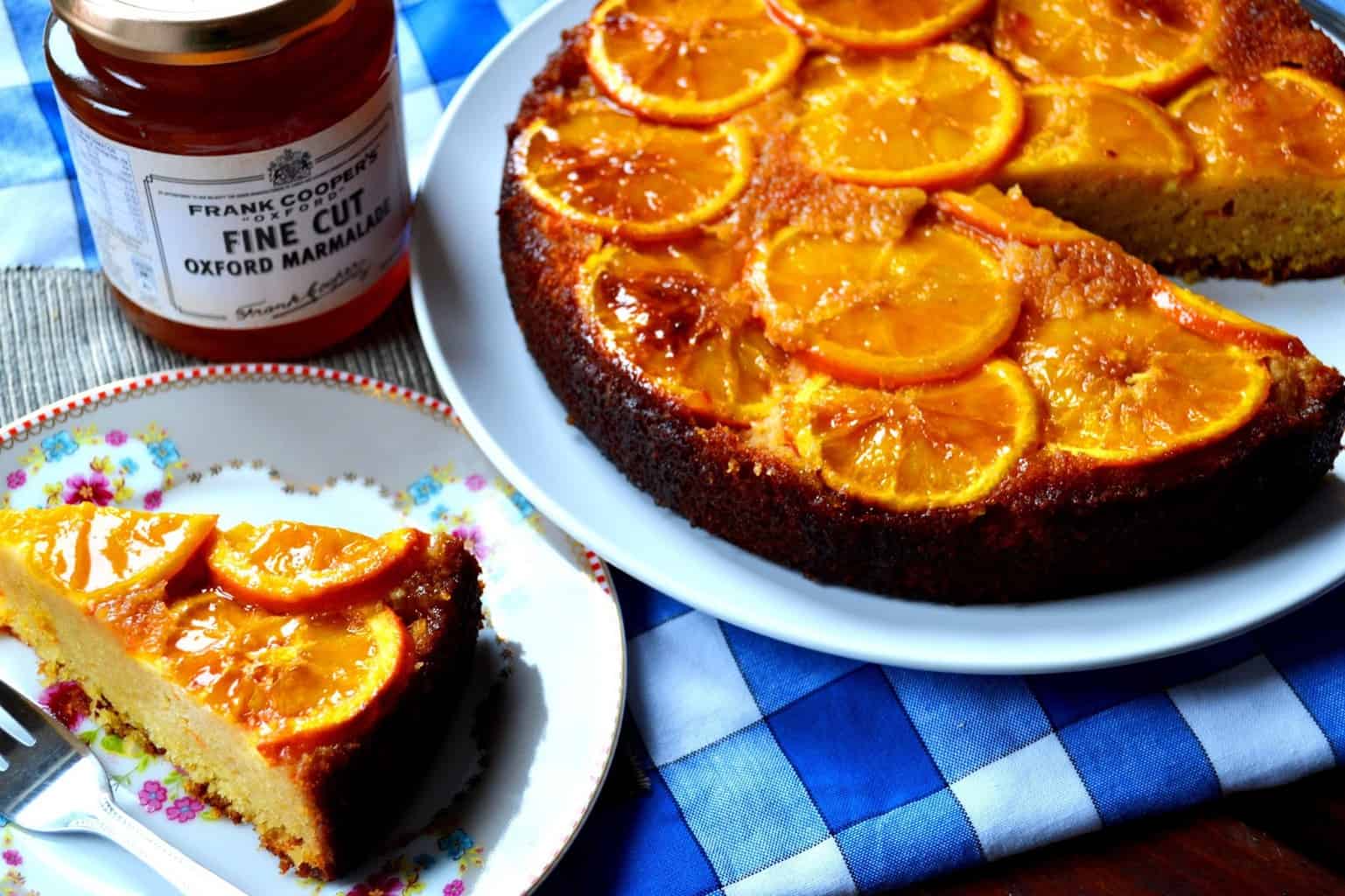 Alfiyet olsun.