Last Updated on June 17, 2020 by Leyla Kazim
"The burger is omnipotent and irresistible, it can never be weakened."


A bit god-like, is that. But the rousing burger-inspired quotes on the Meat & Shake website aren't far wrong. Burgers are still here. This meaty tide has yet to subside. Perhaps – along with cockroaches – they would be the only things left after a nuclear war; the bloody things just won't die.


"If everything else fails, the burger will still stand".


I don't doubt it.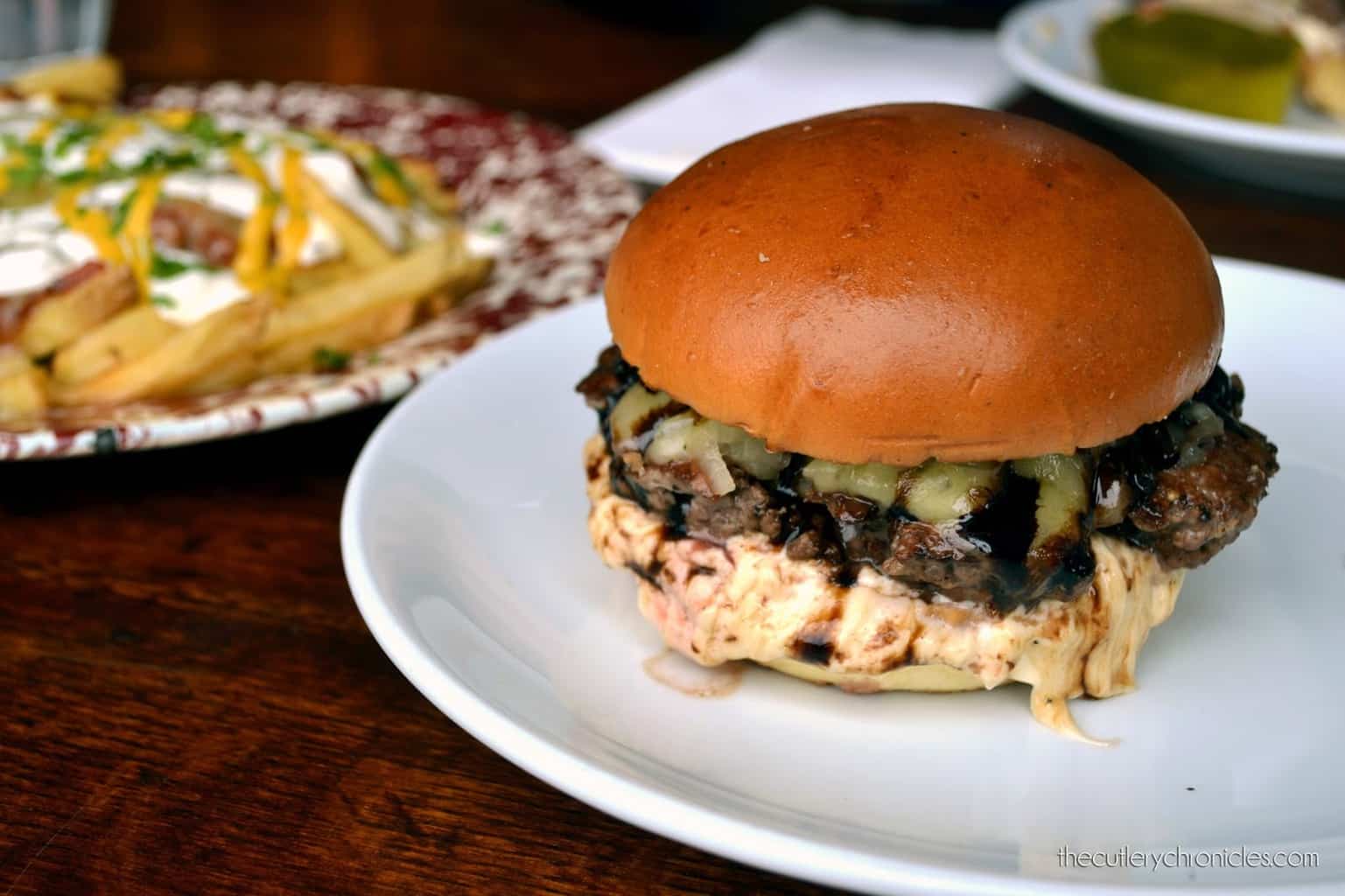 It's just as well I quite like them, then. Meat & Shake is the relatively new kid on Tooting's block (opened August 2013), taking over the site where an Indian restaurant stood before, and another before that.
It's a clever location – I believe the next closest burger joint might be in Clapham (Byron – "opening soon" said the board last time I was there, and Haché). More importantly, they know their market – the menu is fully halal. I suspect the local Muslim community welcomed with open arms a new place to eat that wasn't Nando's or food from the Indian sub-continent.
It's not a huge place, and I know how busy Tooting (Bec) can get. They also don't take reservations, so I suspect any qualms will be around waiting for a table. Go a little either side of the usual eating times – 2pm on a Saturday and there were two tables free on arrival, it quietened down soon after.
They've gone for a casual American diner feel with leather booths and a sign illuminated with bare light bulbs. But there's also a little refinement found in the large and heavy menus (for a burger place), and the addition of edible flowers and chefy slashes of sauce with your meal. The latter is entirely superfluous, but I appreciate the effort to be a little different.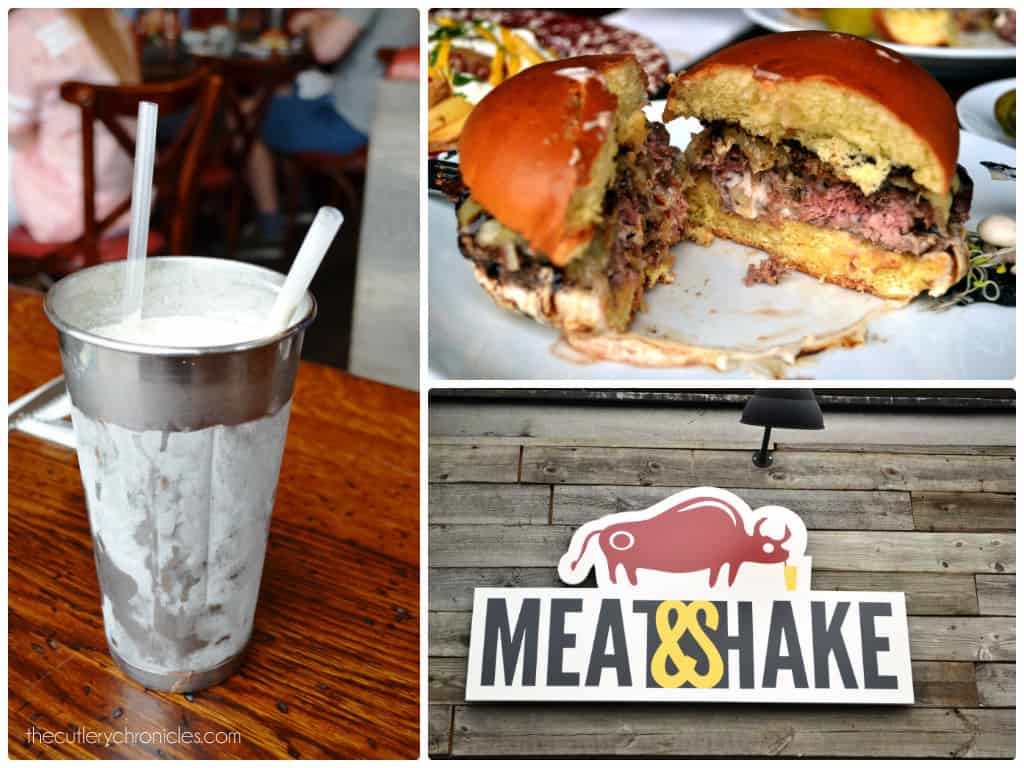 The sourcing is solid. All the meat is free range and from Macken Brothers. Beef is dry-aged for a minimum of 35 days, ground daily and made into patties to order. And the meat offerings stretch far beyond what you can find between a bun – think lafayette wings, steak, slow-cooked sticky ribs and dogs.
Wave the hint of truffle under my nose and I will order it, even if it comes on a Spontex J-cloth. There is always the risk though, that ordering something with white truffle mayo and a honey and truffle glaze can be too potent.
But the Truffle Shuffle ("hey you guys!") was spot on, with melted Gruyère to boot. Patty pink in the middle with juices escaping as I cut, the whole assembly as sloppy as you like – my burger preference. The brioche bun – shiny, plump and fluffy – provided a perfect medium to mop up the mayo and dark sticky glaze; there are few things worse than bun left over with nothing for it to do (£7.90).
How I am with truffle, the other half is with blue cheese; "There's proper blue cheese in this – I just got a bit of wheel rind" – a good sign. The Pepé Le Pew, also with aioli, red onions, walnuts and soft caramelised pear, was better than a similar offering he'd had at a much more well-known burger joint in town, he said (£8.50).
Dirty Fries (enough for two) looked like a toddler had gone mental in a Little Chef, but they were good. Chips topped with chilli con carne with nice fat kidney beans, sour cream, a stringy mess of melted cheese, slashes of mustard and generous helpings of jalapenos, which is always nice to see. I'd put them on a different plate though – it looks too busy (£5.50).
The coleslaw was a little disappointing and mostly left – too watery. Thicken up the mayo dressing and add a bit of Dijon would be my advice (£2.50). The side of gherkins were three fat piquant whoppers, so that was good (£1.90).
Shakes take up a whole page, with flavour combinations enticing enough to draw me back alone – fig and cinnamon, coconut and mango, stem ginger with lemon and honey, peanut butter with banana and brownies. But salted caramel was there and we all know how impossible that is to ignore. So it was ordered, delivered in a frozen metal vessel, and very much enjoyed (£5).
In an effort to boost my calorie credit before gorging, I walked over 2 miles to get to Meat & Shake from my house; I likely would again. A solid Tooting eatery and great to see on my local dining scene. I hear they have plans to expand – if I were them, I'd stick to neighbourhoods crying out for good burgers, rather than trying to compete with the well-established heavyweights up town.
Keep a hungry eye on these guys.
Liked lots: burger sloppy-ness, shakes, it's local to me
Likes less: coleslaw
Good for: good burgers that you don't have to go in town for, getting adventurous with the shakes, halal-seekers
My rating: 3.5/5
Find the menu on Zomato.
Afiyet olsun.
Note: I was invited as a guest to review this restaurant.