Last Updated on September 7, 2017 by Leyla Kazim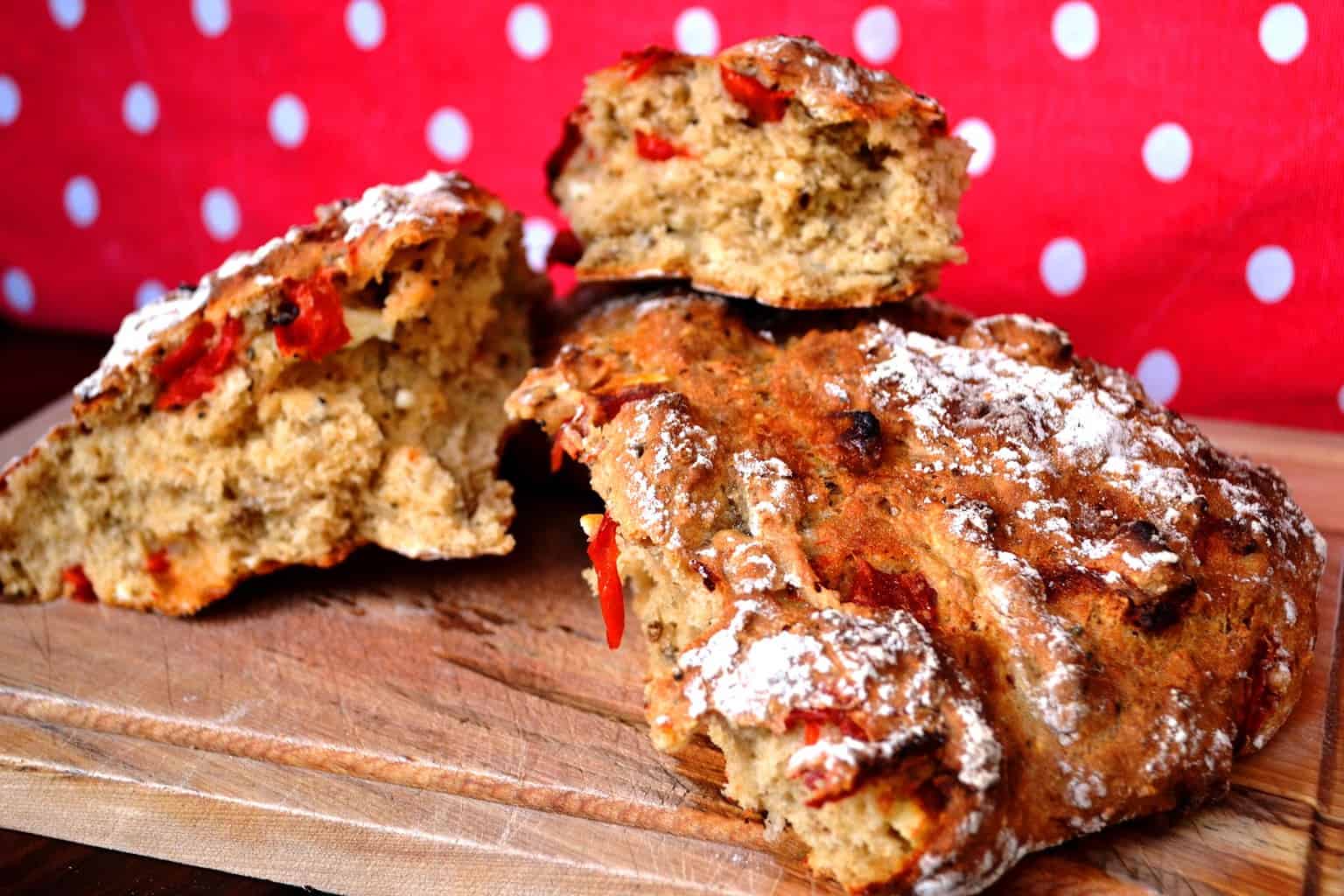 There are few things that work against freshly homemade bread – it mostly has a lot going for it. Getting a puff of gorgeous steam aroma in your face when breaking a cob straight out of the oven; the flavours of the baked goods filling the house; knowing exactly what's gone into it – no preservatives or additives; making it specific to your requirements by adding whatever flavouring you see fit; a sense of accomplishment in transforming a few basic key staples into something of substance and sustenance; not to mention the difference in the quality of taste and texture compared to supermarket offerings. If all of this is true, then why doesn't everyone make it every day?

It's because there is also some level of skill and more importantly, time, that is required when making most breads from scratch. You will often need to knead the dough. This involves working and stretching it either by hand or using an electric dough hook, making the dough smoother and softer and developing the elasticity of the gluten in the flour. It also evenly incorporates air and any additional ingredients.

You will then usually need at least two proving periods. This follows kneading and is a rest stage that allows the dough to rise, caused by the activated yeast creating air bubbles which in turn expands the dough. The gluten developed in the kneading stage holds on to the gas bubbles. The dough will often double if not triple in size and will take a couple of hours to do so.

I'll admit, to a lot of people this probably sounds like a lot of work and too much hassle just for a loaf. Which is an understandable argument – it does helps to actually savour the process itself. But what if I told you that there was a delicious bread that could be knocked up and in the oven within 15 minutes, that required no kneading, no proving, no weird ingredients, and still tasted delicious? I think you would jump at the chance to try it out, and rightly so. Welcome to the world of soda bread.

Soda bread uses baking soda as a leavener in place of yeast, and so does not require the kneading and proving stages normal loaves need to allow the yeast to get to work. It has four basic ingredients: flour, buttermilk (don't be put off by this – you can use a standard milk and lemon juice replacement – see below), baking soda and salt. The reaction between the buttermilk and baking soda produces bubbles of carbon dioxide, helping the dough to rise. You'll be left with a fairly dense, moist and hearty result. Great for a winter day.

Sweet roasted red pepper and feta cheese soda bread

Blink, and you'll miss it being made. A great staple to turn to if you're out of your daily.

Makes one loaf
This
recipe is very adaptable – you can add grated cheddar and chopped raw
onion, or chopped pitted olives and sun-dried tomatoes, or any other
flavour combination you come up with. I've chosen sweet roasted red
peppers from a jar and the leftovers of some feta I had. You can also
add some wholemeal or malted flour to the mix (as long as you keep the
same overall quantity of flour) for added texture.
500g plain white flour (add other flours if you wish but keep the overall amount)
1 tsp bicarbonate of soda
1 tsp salt
400ml buttermilk (see Tip below)
3 red peppers from the jar
Half a pack of feta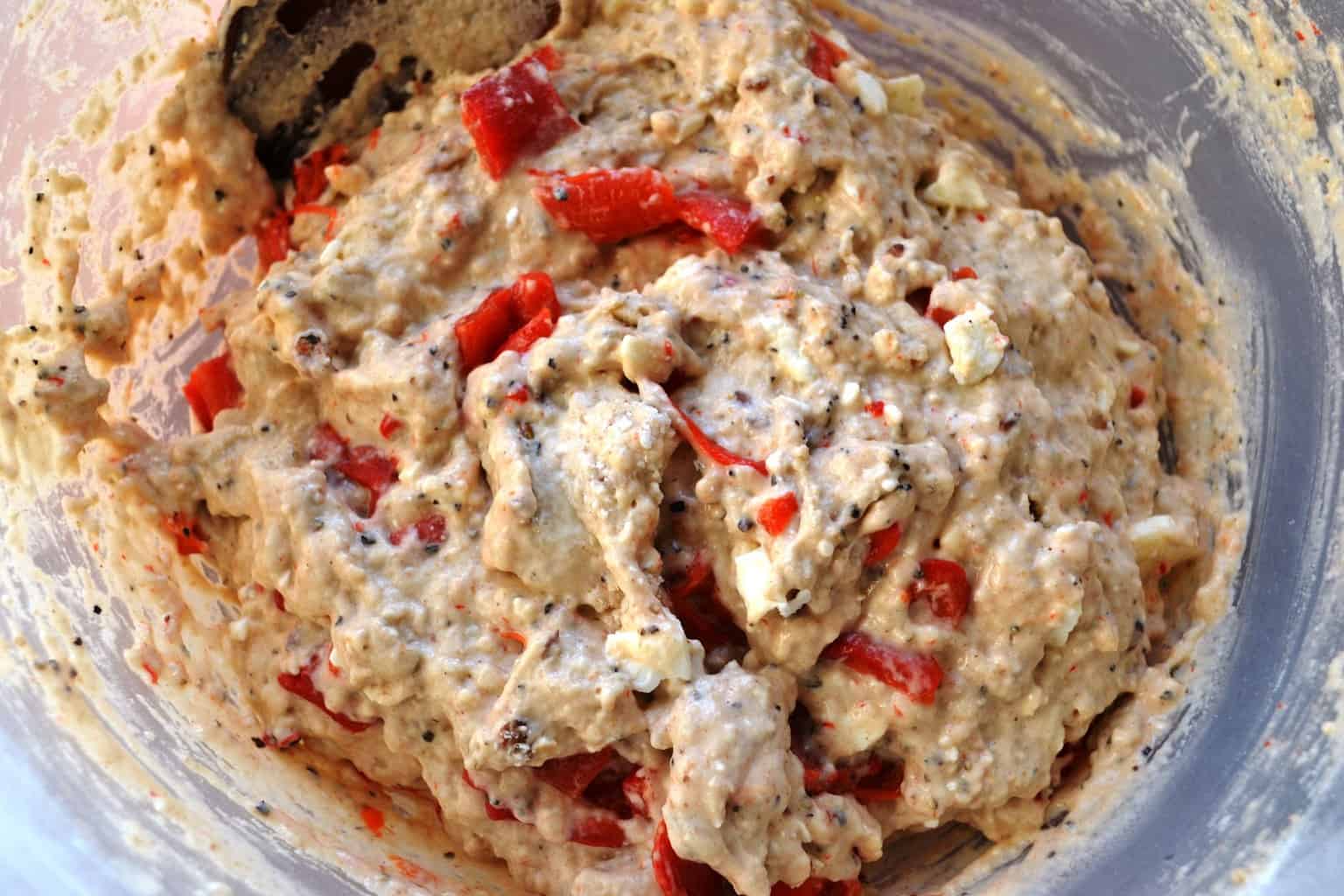 Tip
If you want to knock this up without having to get any special
ingredients, you can very simply make your own buttermilk with two
ingredients you are likely to already have – milk and acid – either
lemon juice or white vinegar. I've never purchased ready made buttermilk
for my soda breads, although it is readily available in supermarkets if
you want to. All
you do is add 1 tbsp of your chosen acid to 1 cup, then fill the rest
of the cup with milk. Repeat this and pour the contents of the cups
into a jug until you have the volume you need (i.e. 400ml). Leave to
stand for 5-10 minutes at room temperature. The milk should look
curdled. Stir et voila – buttermilk.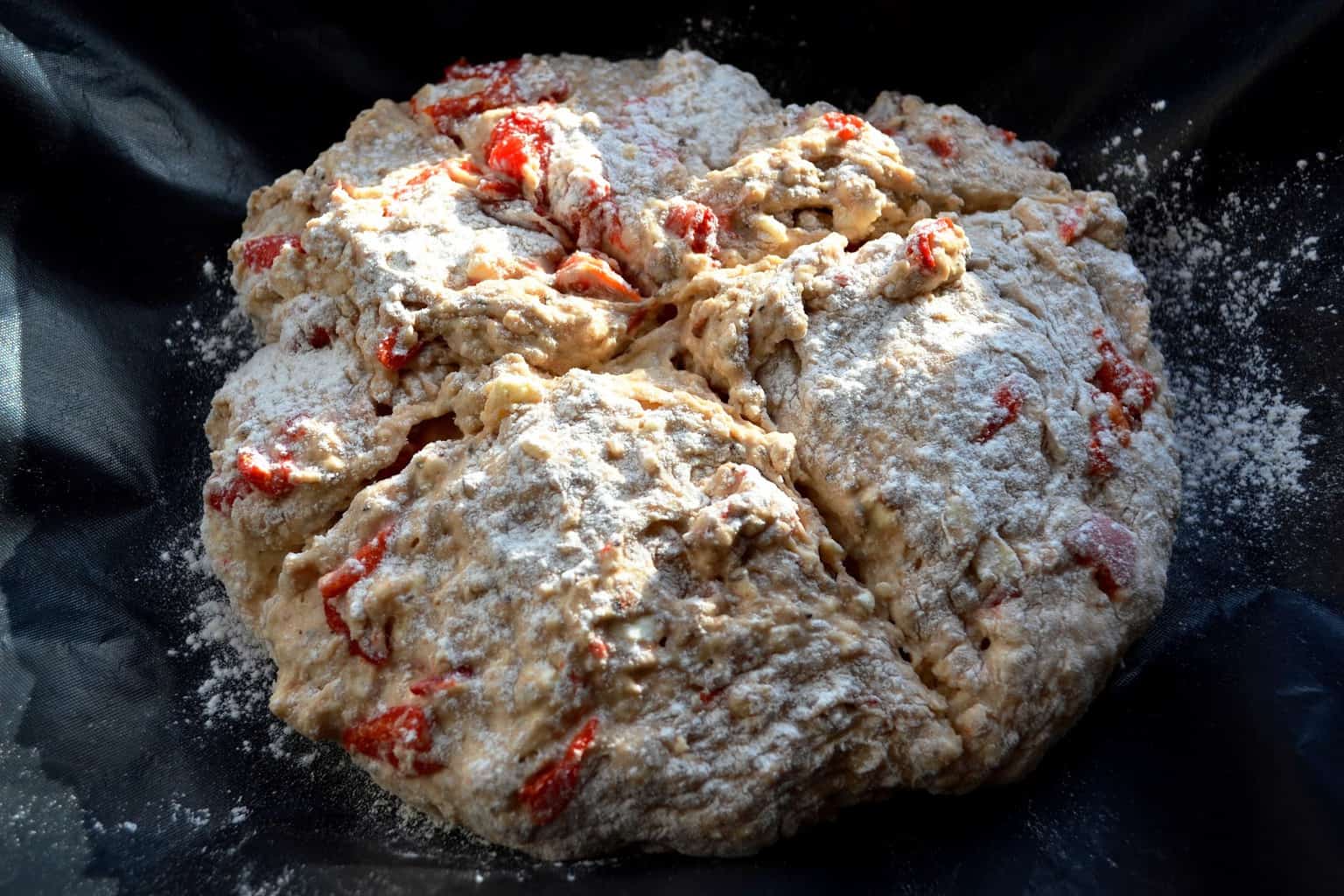 Heat the oven to 200C and line a baking tray with baking parchment or silicone paper.
Put all the dry ingredients into a large bowl and mix well, then stir in the buttermilk to form a sticky dough so all the flour is incorporated. Tip the dough onto a lightly floured surface and shape it quickly into a ball with floured hands.
Put the dough on the baking tray. Mark it into quarters using a sharp knife cutting deeply into the bread, almost but not quite through to the base. Dust with some flour.
Bake for 30 minutes or until the loaf is cooked through – it should be golden brown and sound hollow when tapped on the base. Leave it to cook on a wire rack.
Consume within one day, ideally. I suspect it will be gone within one hour.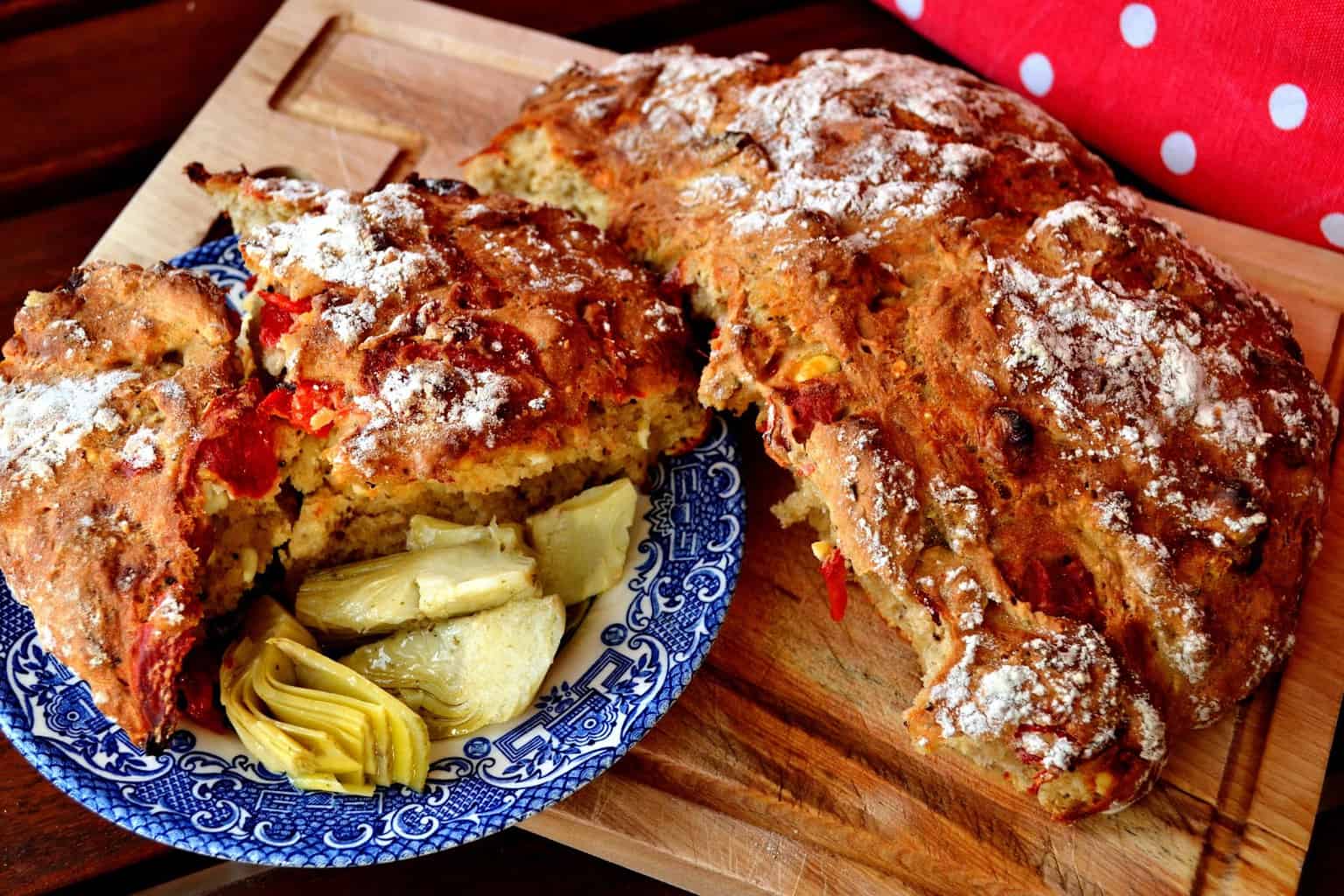 If you want a light and fluffy homemade loaf, then I'm afraid soda bread won't tick these boxes and you will need a yeast based recipe. And that should be something to embrace and enjoy. But if you want something quick, satisfying and equally delicious, then this is an absolute fail-safe and is almost impossible to mess up.
A fantastic loaf for baking novices and the tenured alike. Do it tomorrow.
Afiyet olsun.