Last Updated on November 17, 2022 by Leyla Kazim
Mention the words 'fusion restaurant' and I make that sound of inhaled air through pursed lips builders are so good at when you ask them what the damage is. The concept can be so hit and miss. Usually, miss.
But whilst Pacata may market itself as an East-meets-West endeavour, I would describe it as Asian street-food with a dash of creativity. And one would expect nothing less from a menu designed by Yasuji Morizumi, the first Michelin starred ramen chef.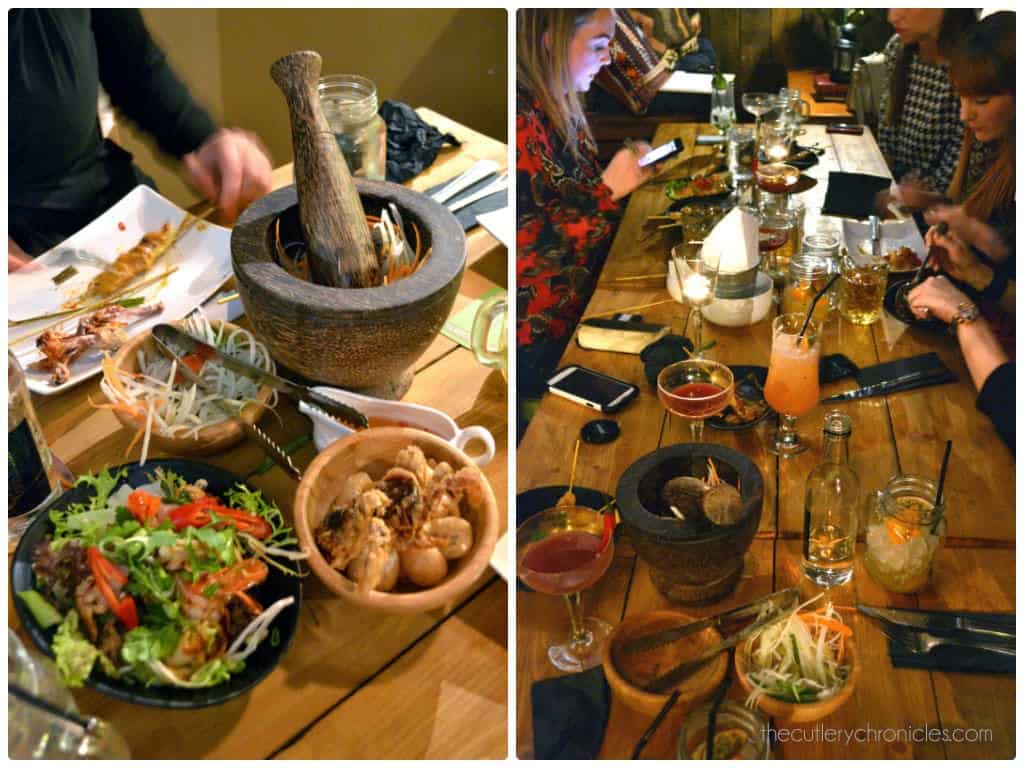 Morizumi was present the evening I attended a Pacata press launch, and via an interpreter was able to share a little more insight into the dishes on offer, '[Pacata] is bringing the essence of Asian street food to London – the menu needed to really grasp the palate of the discerning Londoner whilst adding an authentic Asian tang'.
Owned by beer giants Singha, Pacata can already be found in Bangkok with a quite different format of casual dining and shorter visits. It's new European counterpart is aimed at leisurely lounging with plenty of options for a drink or four and food to accompany them. The interiors are such that once you're in, you won't be in a hurry to leave – quaint mismatched chairs, untreated wood tables and cushions a-plenty in the subterranean den.
It's open from 8am until late each day with a menu that's not too exhaustive, yet a decent proportion of Asia is represented. Expect breakfast entries of Vietnamese kai grata (eggs cooked and served in a pan with a choice of toppings – £6.95) and bahn mi baguettes (£5.95), to lunch and dinners of tofu miso soup with seaweed and black peppercorns (£4.50) and hot and sour tom yum ramen (£8.50 / £9.95).
The popcorn chicken is a no-brainer; anything bite-sized and savoury and covered in larb powder (lime, heat, fish sauce, herbs) that fingers grab without the brain being aware, are always winners (£6.95).
The chicken in the satay was very soft, and the grilled prawns in their Thai chilli-paste-mayo marinade were huge (£9.95). At the table, diners are able to combine the DIY papaya salad themselves in a large pestle and mortar; it comes with soft-shell crab looking like pretty spiders, lightly battered and waiting for a dunk into lubrication before being devoured (£8.95).
Beef yakiniku (grilled meat) is, as you can probably guess, a Japanese dish. Here served with naan, it needed a little more wet stuff present for the bread to mop up (£10.50). Seared seabass with Japanese curry was cooked very well with crisp skin, barely opaque flesh, and accompanying a choice of jasmine rice or fries (£14.95).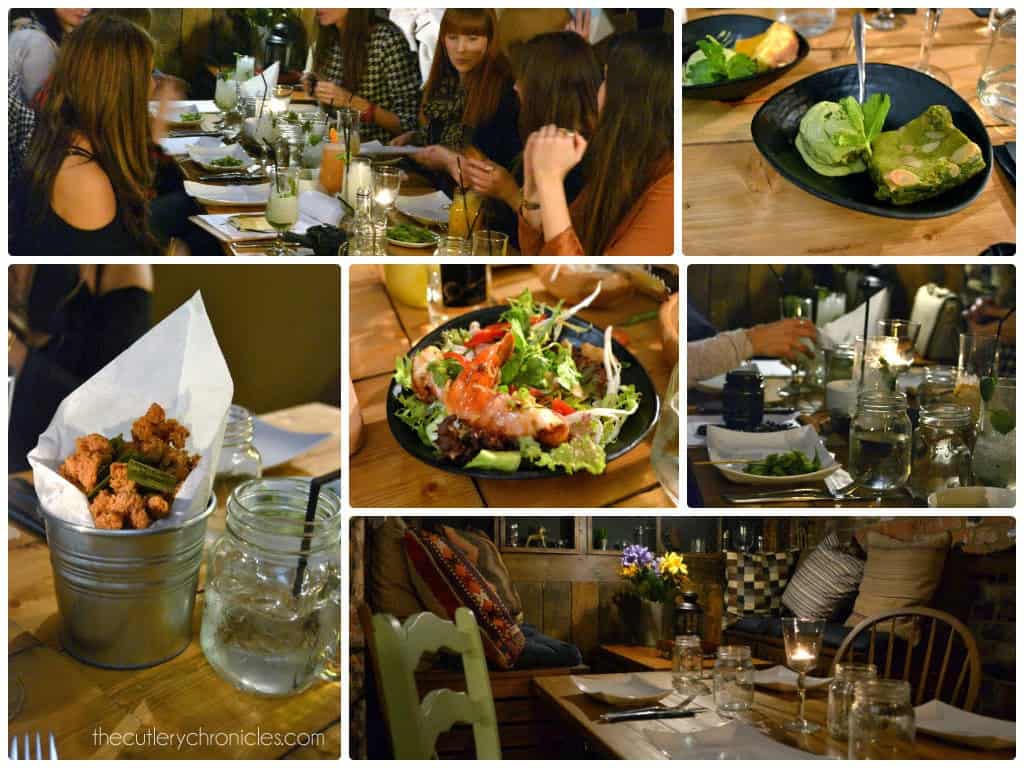 Chicken wings were lacquered in a bright hot sauce with sesame seeds, and the Thai style squid ink tagliatelle with spring onion, egg, bean sprout, Chinese tofu and prawns was made to taste like pad thai, but with a variation of noodle. Italian egg pasta replacing Asian noodles is not that uncommon, as seen in the sublime spaghetti with chilli-marinated cod roe and caviar sauce served at Luiz Hara's Japanese Supper Club. The green tea brownie with thin slices of nuts and green tea ice cream was nothing but delightful.
Then there are the cocktails – the Amahata Rama is sour and strong and something I revisited at least twice more (and by twice, I mean thrice). There are many others and if cocktails are your thing, the barman at Pacata will be a good friend – venture off menu.
This is a sound addition for the theatre-goers that fill out Covent Garden, and for those that fancy a classy drink and bite to eat to either start or end a night on London's tiles.
Afiyet olsun.
Note: I was invited as a guest to this event.