Last Updated on June 15, 2020 by Leyla Kazim
I am not a fan of Oxford Street. I'm not sure anyone who lives in London is really a fan of Oxford Street. It's a strip of commonplace retailers and awful eateries. It's full of slack-jawed teenagers, disorientated tourists, and families of four, five, six who feel the need to walk side by side, sweeping the breadth of the pavement with their impenetrable linear formation. How do you propose I get past you? Oh ok, I'll just step into oncoming traffic.
Oxford Street harbours the highest readings of pedestrian rage in London (according to the Leyla Kazim School of Science), and along with the evil sibling that is Leicester Square, it is a place for tourists, out-of-towners and where patience goes to die.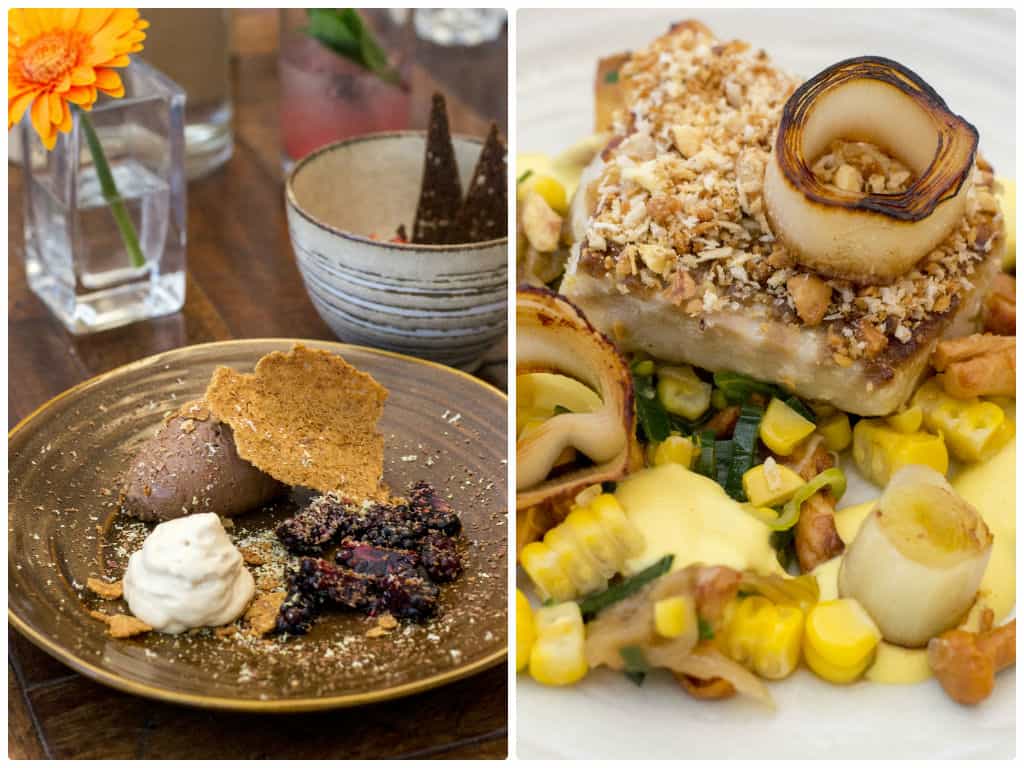 So praise be and let us raise our hands in joyous celebration, for the really good eating establishments dotted around this arterial route of misery, that provide respite and shelter from the aimlessly wandering hordes, along with some pretty great eating to go with it.
Next time you find yourself in Oxford Circus with a grumbling stomach and a waning will to live, face north, walk 5 minutes until you get to Picture Restaurant on Great Portland Street, and feel the stresses and strains of West End shopping slide off your shoulders as you're greeted by some of the most spot-on service I've received in some time, from co-owner and chief of front of house, Tom Slegg.
There are a number of good things going for this place. I've already mentioned the handy location and Tom. Then there's the bargain deal of £35 for a six course tasting menu, with the opportunity to BYO on Monday's (I'm making my reservation for this as we speak). And if you have a vegetarian in your group that always seems to miss out when the table goes for tasting (there's always one), fear not. They also have a vegetarian tasting menu, the type even a meat-eater would be happy with.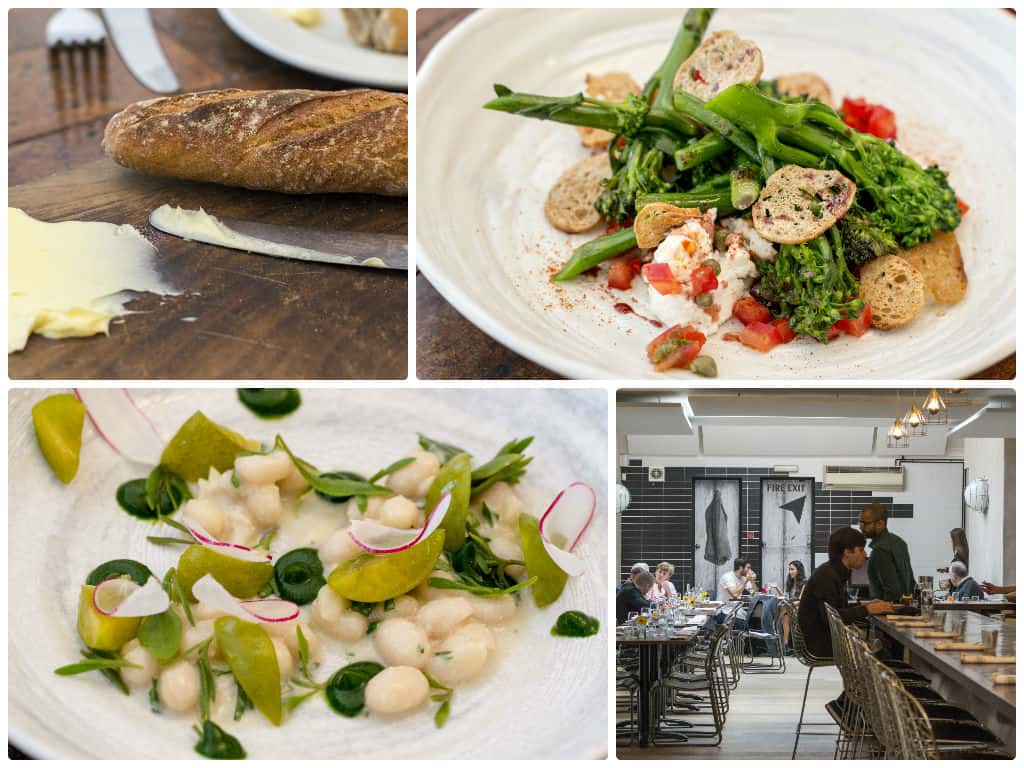 There's also an a la carte of plates small enough to permit you ordering four without sounding like a pig (and in fact, it's what they recommend: from vegetable, fish, meat and desserts), but large enough for one or two to more than suffice for a light lunch should that be the requirement.
They're not sharing plates – unless you're that way inclined – and they don't come out in whichever freewheeling order the kitchen damn well fancies, but the logical order in which they appear on the menu. These range from £7 to £9 and desserts hover around £4 / £5.
The other good thing about Picture, is what's going on in the kitchen. Because the food coming from it is more than pleasing.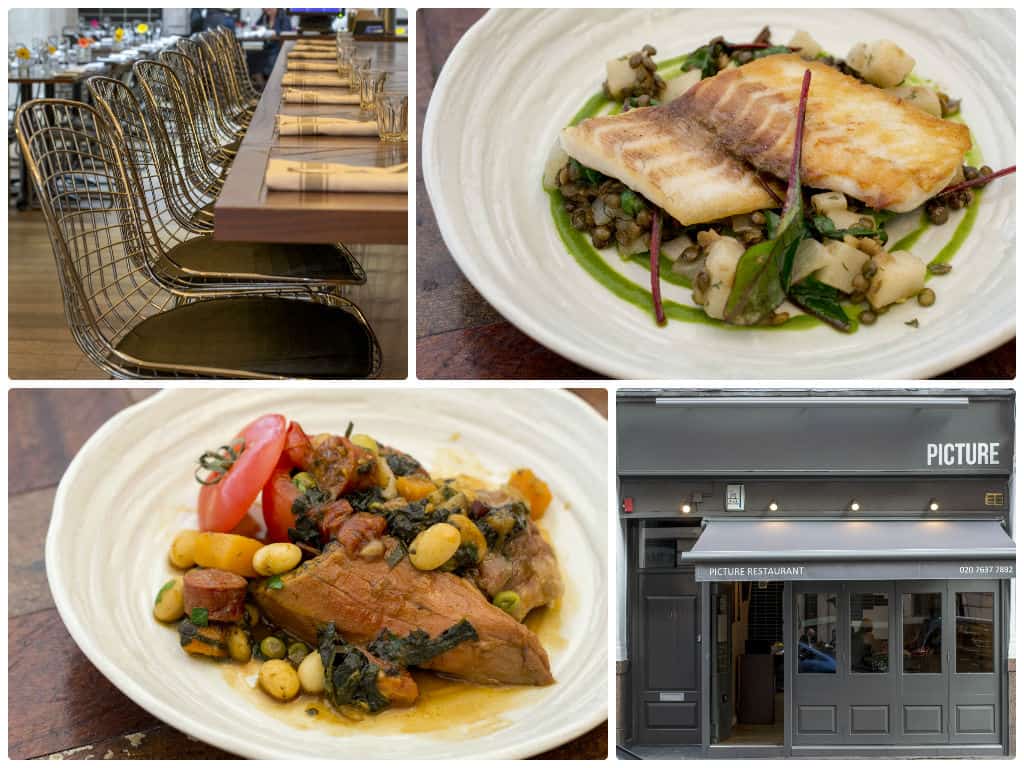 Grilled and crunchy tenderstem broccoli with cooling goat's curd, chopped plum tomatoes and the briney piquancy of capers was expertly seasoned (£7). White beans cooked in an almond porridge, with wedges of soft, sweet and slightly tart greengage, slithers of radish, and dollops of herbaceous parsley made for a great combination (£7).
Then there was cod with girolle mushrooms, slightly charred leeks, the firm and sweet crunch from sweetcorn, dressed with a cobnut crust (£9). Sea bream came pan-fried, best friends with firm puy lentils, little cubes of fennel and white turnip, and lifted by dill (£9).
You know a kitchen knows a thing or two when it can present wild boar sausage in a light and summery format. Here, with toasted bulgar wheat, beetroot, endive, and with a lick of very complimentary sweet plum chutney in every forkful (£8).
And then there was the lamb, good grief. Cooked for hours – who knows how many. An exquisite texture, breaking away in flakes from little more than a hard stare. With merguez sausage, white coco beans and a stuffed tomato. One of those dishes the heart gets a little heavy over when all that remains is the empty plate (£9).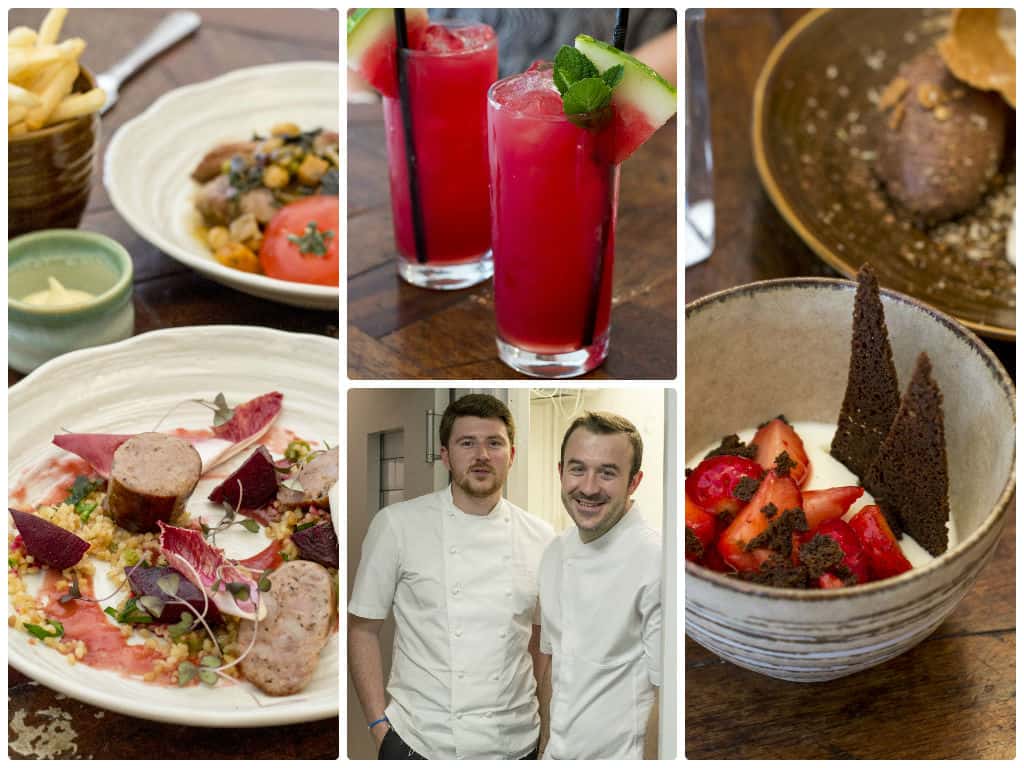 And to dessert. We thought we couldn't handle one each after three previous plates. But quelle surprise, we managed. A chocolate mousse with blackberries and a scoop of splendid peanut butter ice cream and brittle (£4). And a vanilla panna cotta with an almost ethereal silken texture, with strawberries and gingerbread shards (£4). Neither heavy nor too sweet, both wonderful.
I like Picture, a lot. It has a whiff of The Dairy about it, with it's light and bright dishes, seasonality, presentation and execution. And my fan-girl crush on that place is no secret.
With price points like this, consistent and high dish-quality thanks to chefs Alan Christie and Colin Kelly, a central location and laudable service, there is little, if nothing, to argue with.
Liked lots: service, price points; BYO on Monday's; all wines available by the glass, carafe or bottle; bread is not made on sight but bought in from Boulangerie de Paris, which is very good
Liked less: if you're not a fan of perching on bar seating, request a table at the back. Although we were at the bar and it was comfortable
Good for: taking vegetarians, taking your own wine, taking pleasure in a very good meal indeed
My rating: 4/5
Find the menu on Zomato.
Afiyet olsun.
Note: I was invited as a guest to review this restaurant.