Last Updated on November 17, 2022 by Leyla Kazim
Baking Easter cupcakes with Stork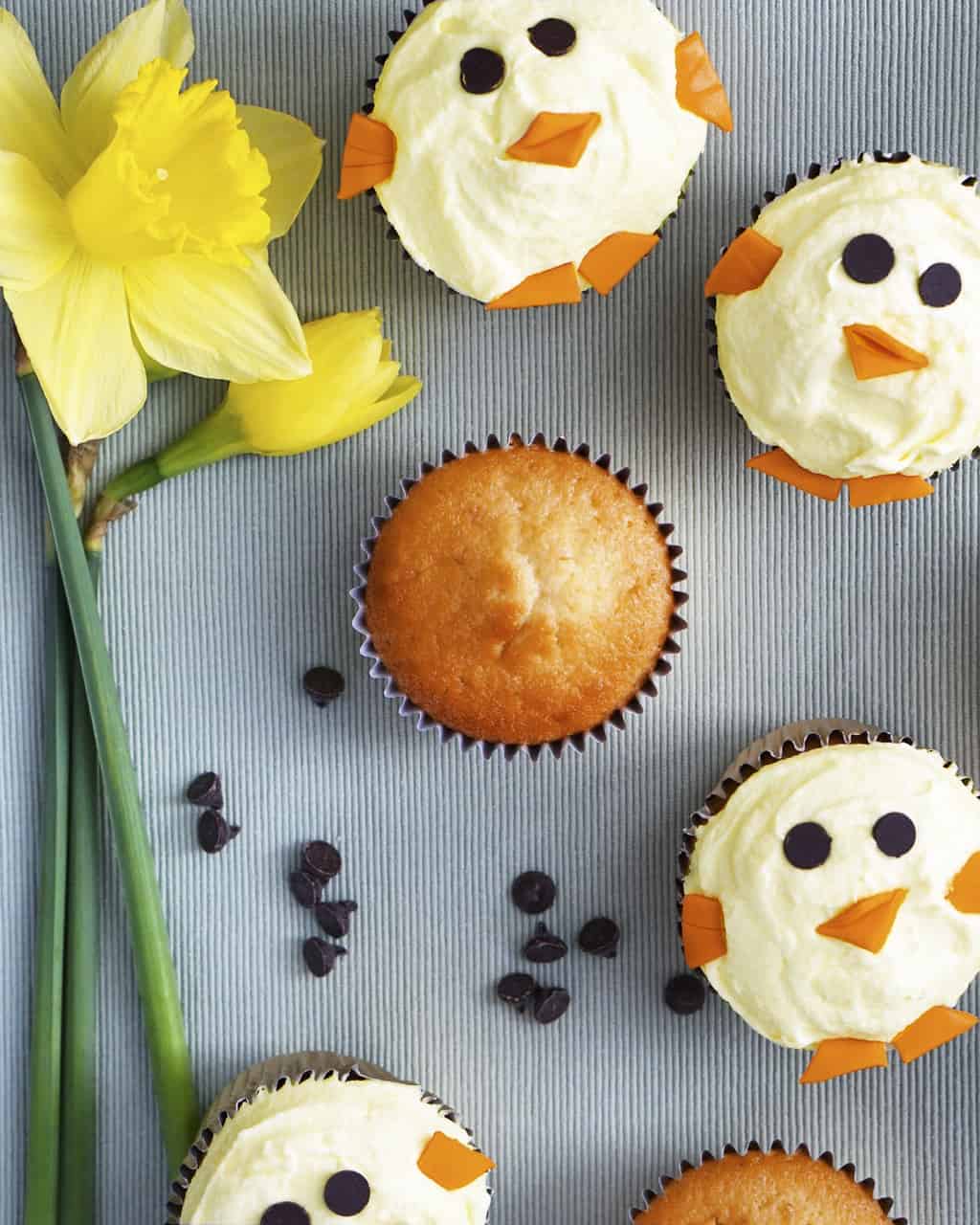 Easter chick cupcakes – cute, huh
I have a confession: I can't remember the last time I knocked up a cake. Writing that down makes me realise just how long it's been. A combination of eating out a lot these days means I have less time to cook at home and when I do, I try to be good; I don't always win at that game.
But there are probably few better excuses for getting flour in your hair than a public holiday, and Easter is prime for baking opportunities. My favourite are these pillowy hot cross buns, a recipe from Paul Hollywood, that I try to specifically set aside time for each Easter.
So when the nice people over at Stork told me about this campaign, I jumped at an excuse to spend some much overdue time back in the kitchen and try out this Easter cupcake recipe. And hands up, I have always used Stork when I've baked sponge cakes in the past. You can see an example of that in these chocolate fondants, where I specifically reference them. And that's a recipe from 2012!
I'm a long time Stork user. I think I first tried it because the other half, who's a big fan of sponge cakes, recommended it when I got into baking – he cooks more than me, and is better at it too. The results always impressed – it gives a lovely rise and a fluffy sponge – so I've sort of used it ever since. And now they've gone and released a new product called Stork with Butter (which – you guessed it – has actual butter in it too), and that can only be a good thing.
What I've done is used Stork with Butter to make these Stork Easter chicks cupcakes – that link is the step-by-step recipe for you to follow at home, along with a very nicely done video showing the full process – and shared some pictures of it in this post.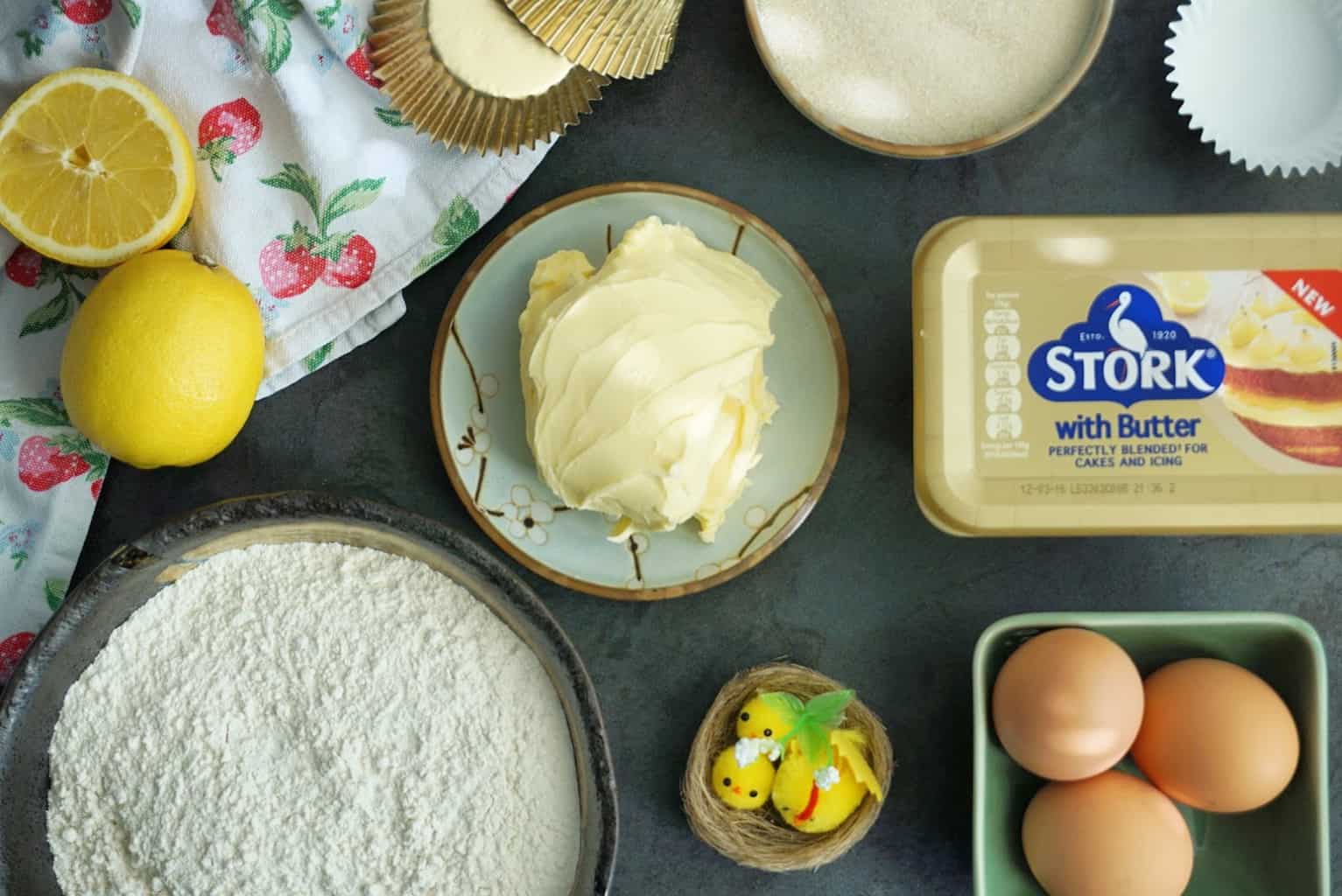 Cupcake ingredients. Also note – gold cupcake holders.
l
I have in fact already baked this Easter cupcake recipe twice, and eaten a minimum of three in each sitting, because they're bloody lovely. Mainly thanks to the lemon frosting – there are few food stuffs that can't be improved by lemon (that's the Turkish in me), so I was most pleased to see it in the recipe.
And probably also because this is the first time I've baked in ages, so I've been rewarding my efforts by scoffing more of them than I probably should be. Plus, the other half asked if I could make a second batch too – turns out he's also a fan.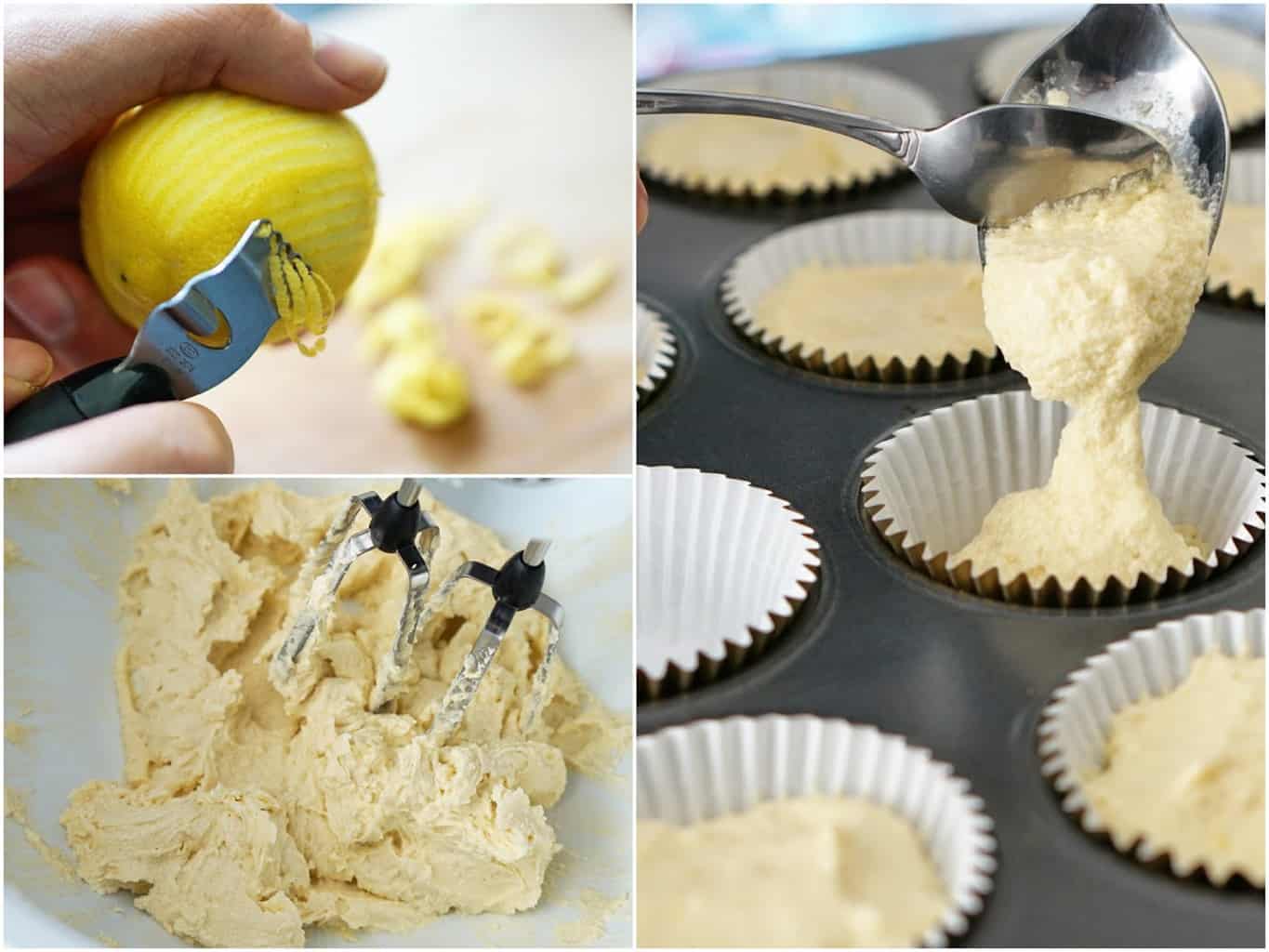 Trying out the Stork Easter chick cupcake recipe. It works.
l
So that's it folks. Go forth and bake the Stork Easter chick cupcakes – they're really easy, fresh and light, and I'm happy to give them my stamp of approval. They're also pretty cute, and I'm guessing you'll enjoy giving each one a slightly different character in their little chick faces. Don't get too attached though – remember you're eating them.


Here's the link to the Stork Easter chicks cupcake recipe for you to try at home. If you do, the lovely folk over at Stork would love to see how it went. You can share your Easter cupcake bakes on Instagram tagging @bakewithstork, Twitter tagging @bakewithstork, or Facebook tagging the /bakewithstork page. And tag me too – I'd love to see them. Don't forget to use the #StorkChick hashtag. And feel free to leave a comment below too, letting us know how it went.


Happy Easter folks!


This is a sponsored post, in partnership with Stork, as part of their Bake with Stork Easter Chicks campaign. I was asked to rustle up this Stork Easter chicks cupcake recipe in order to encourage you guys to give it a go yourself. I hope you get to!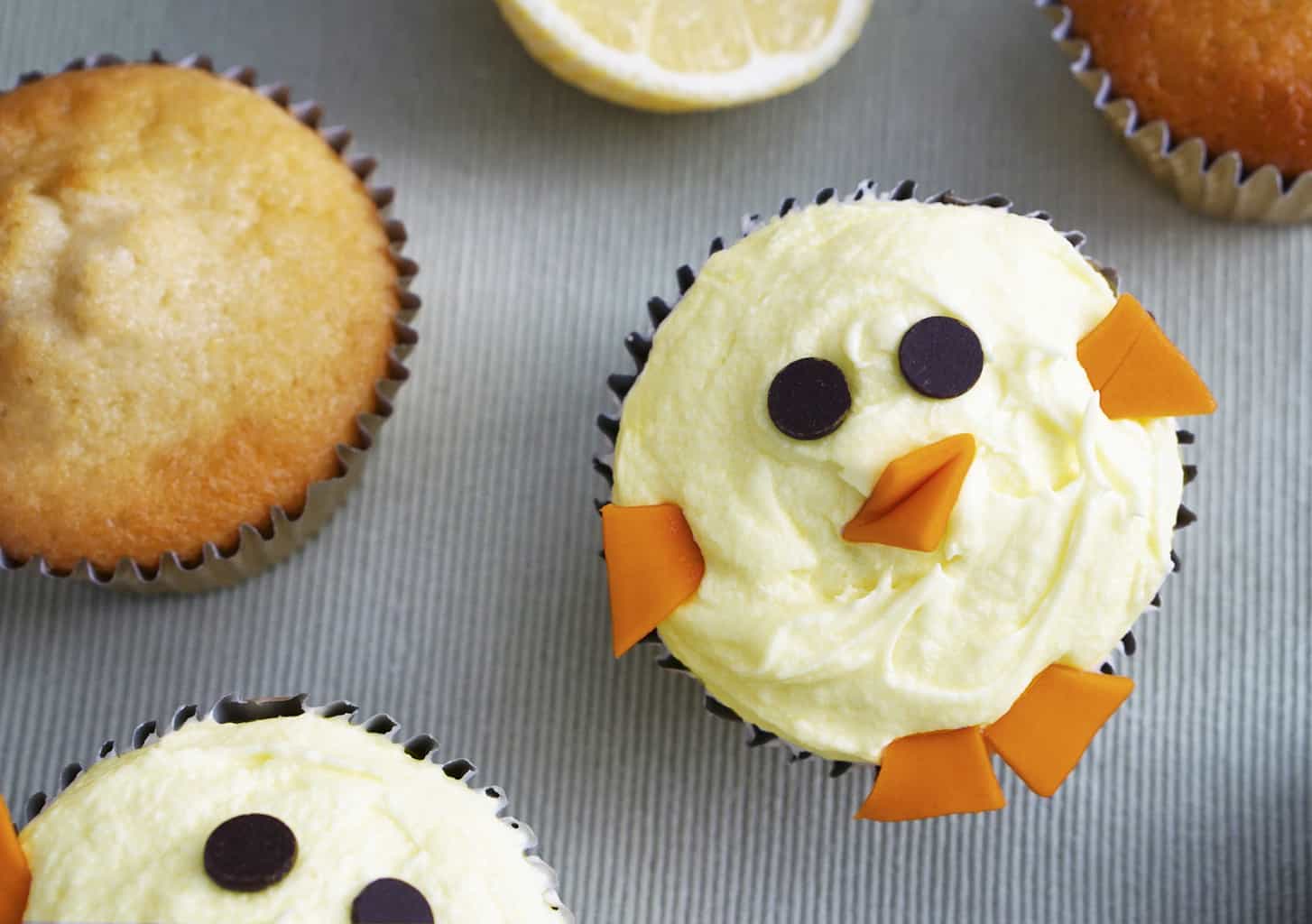 Easter chick cupcakes – this guy is my favourite