Last Updated on June 10, 2020 by Leyla Kazim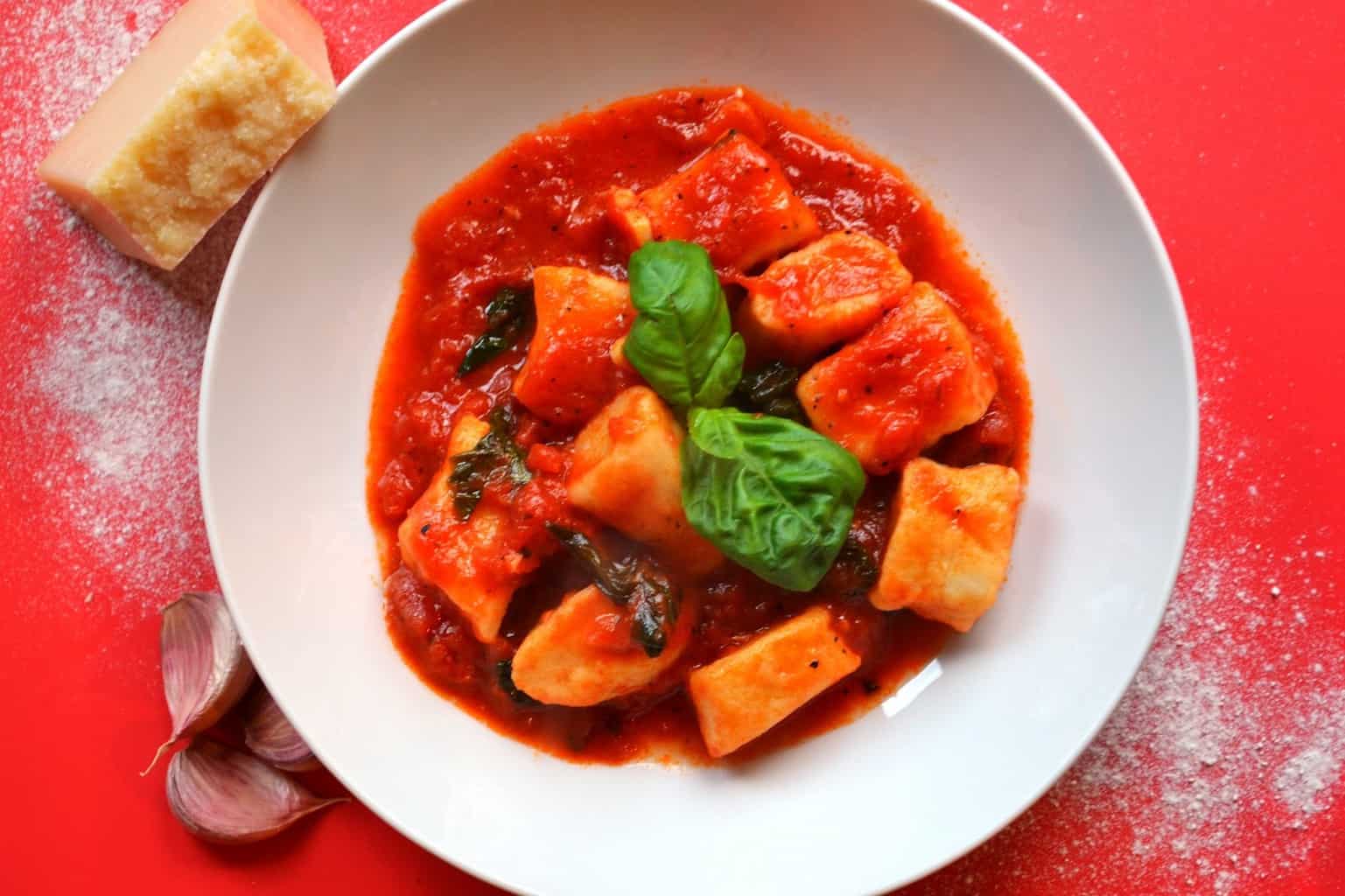 There are few
things that remind me more of how much I love Italian food than the perfectly
complimenting aromas from gently frying garlic, cooking canned tomatoes and
torn basil leaves. Representing the colours of the Italian flag, these
ingredients are some of the key vertebrae that make up the backbone of this
cuisine and once my senses have clocked their presence, the anticipation of
what delights will follow is almost frantic.
Italian cuisine is generally very
simple, allowing quality ingredients to steal the limelight rather than dulling
their impact with too much fuss. Despite this simplicity, it's incredible just
how many restaurants manage to get it wrong. Notice my restaurant review page –
there isn't a single Italian venue on there. I am yet to eat at a really good
quality Italian restaurant in London that can be compared to the pastas and
pizzas I've been fortunate enough to savour in Naples (so the bar is set pretty
high). It's relatively easy to quickly tot-up a hit-list of quality French
restaurants (often high-end), or really good and reasonably priced Asian venues,
for example. But finding an authentic trattoria that stays true to the food and
uses quality fresh ingredients with everything homemade (including the
mozzarella – it's best eaten the day it's made and it only takes a few hours to
make from scratch), seems to be an impossible task. Perhaps I'm not looking in
the right places – if anyone does have recommendations for excellent Italians
in London, please share them.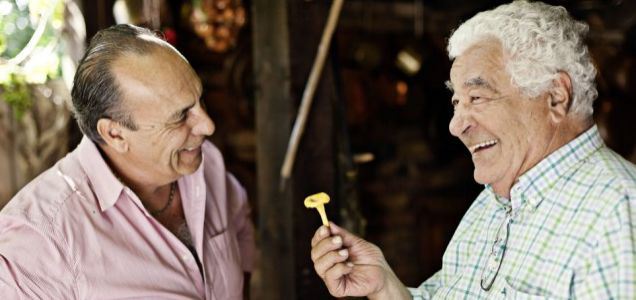 Genarro Contaldo and Antonio Carluccio
In the
meantime, it's necessary to make Italian food at home. And that's no bad thing.
In my opinion there's no better inspiration than the dishes cooked from The Two Greedy Italians series starring Gennaro Contaldo and Antonio Carluccio – two clearly
very close friends and evangelists of the cuisine. The passion and love they
have for their food, the humour they use and the genuine chemistry between them
on the screen is both completely inspiring and heart-warming. I honestly don't
think there's a better cookery show on the box, and I watch a lot of them.
Consequently, I have the recipe books from each of the two series and for a
quick and simple meal, I opted for the ricotta dumplings. The slightly sweet
cheese and tangy tomatoes combined with the yielding plumpness of the light dumplings
and aromas from the garlic and basil present to you a plate of nothing other than
comfort and delight. Fight these grey May skies and open your home to the tastes
from the Amalfi coast.
Ricotta
Dumplings
'These little dumplings, made from
a few staple Italian larder ingredients, are traditionally made in my home
village of Minori on the feast day of the town's patron saint' – Gennaro Contaldo
For the dumplings
200g 00
flour, plus extra for dusting
225g
ricotta
3
free-range egg yolks
30g freshly
grated parmesan
Pinch
freshly grated nutmeg
Salt and black
pepper
Tip 00 flour
is very fine flour and is typically used when making pasta. You shouldn't have a problem finding it in the supermarket.
For the sauce
6 tbsp
olive oil
3 garlic
cloves, peeled, cut into thick slices
1 chilli,
sliced
2 x 400g
tinned plum tomatoes, each tomato chopped in half
Few basil
leaves
Mix the flour, ricotta, egg
yolks, Parmesan, nutmeg and seasoning together in a large bowl to form a soft,
moist dough. Tip the mixture out onto a floured work surface and knead for 3-5 minutes.
Roll the dough into a long, thin sausage shape, then cut into dumplings about
2cm/1in long. Cook the dumplings for 3-4 minutes in a large saucepan of salted boiling
water.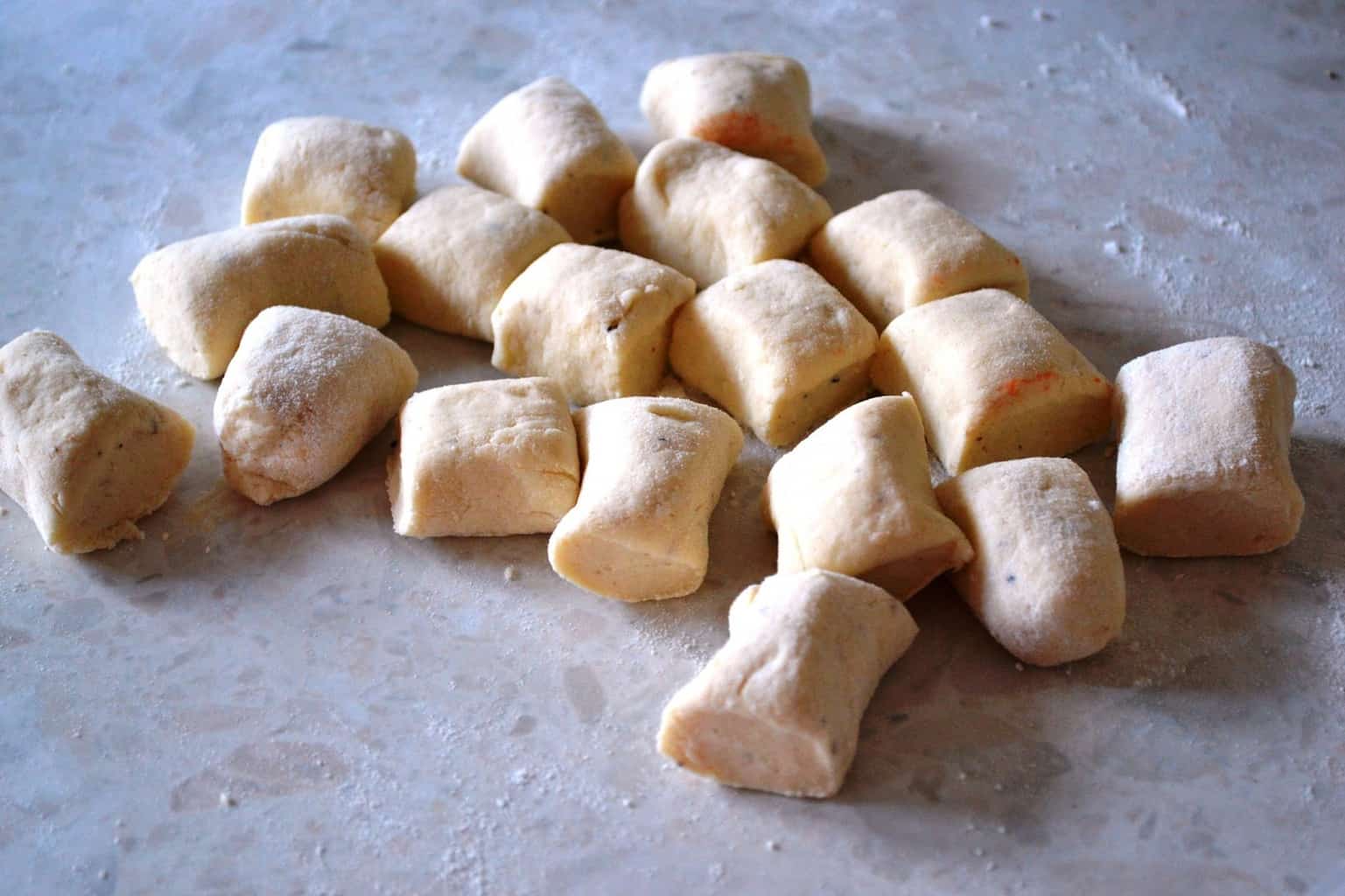 Meanwhile for the sauce, heat the
olive oil in a frying pan and fry the garlic and chilli for one minute, then
add the plum tomatoes. Bring to the boil and simmer for five minutes. Turn the
heat off and stir in some of the torn basil leaves. Season to taste
with salt and pepper.
Remove the dumplings from the pan
with a slotted spoon and mix them in with the tomato sauce. To serve, spoon the
dumplings onto a warmed serving plate and sprinkle over the remaining basil leaves.
Alfiyet olsun.