Last Updated on May 19, 2021 by Leyla Kazim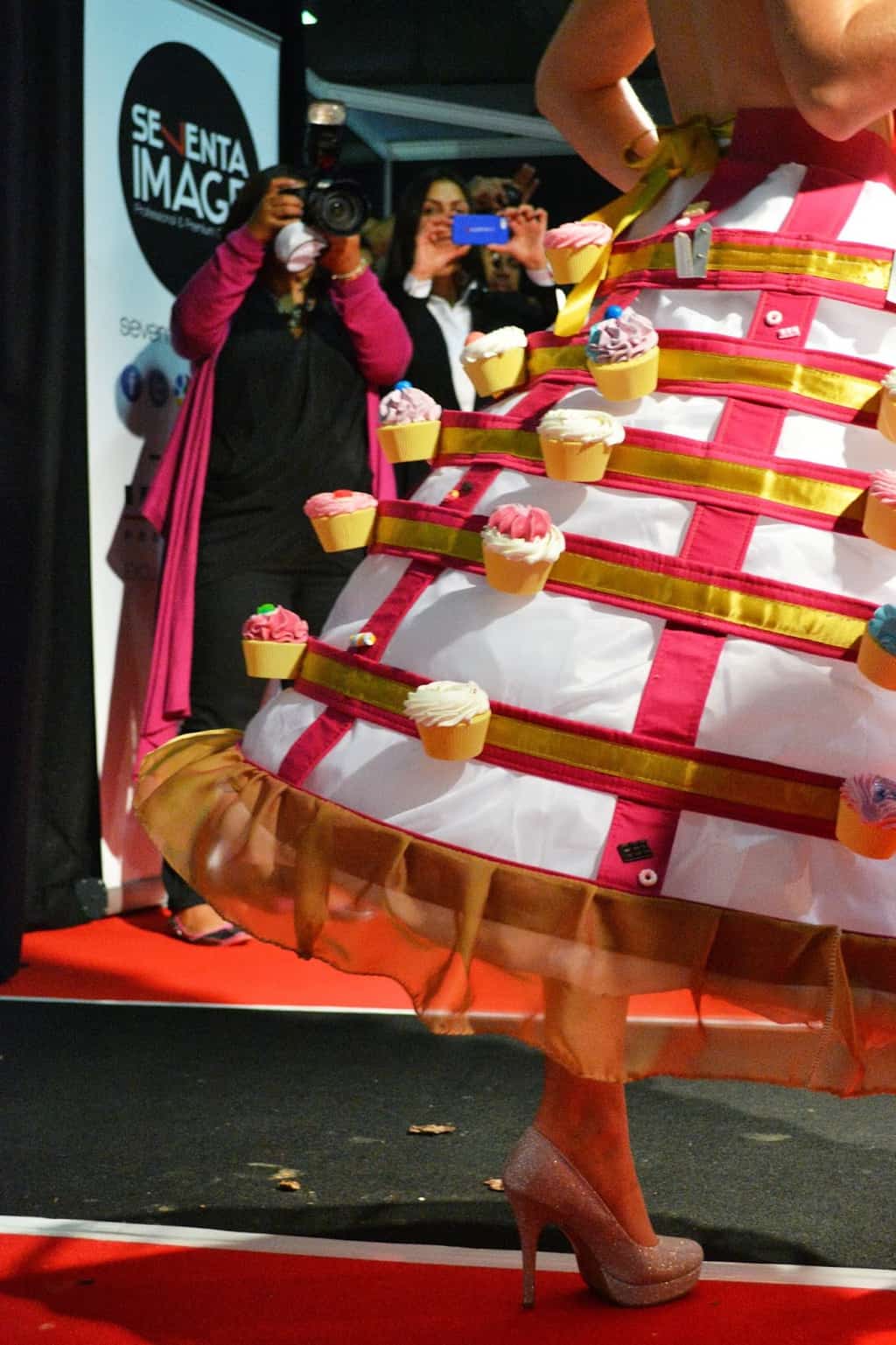 The world's largest event dedicated to chocolate came to London this weekend for the first time, connecting producing countries, chocolatiers, consumers, and hosting over 60 British and international participants including some well known brands such as Lindt and Godiva.
Salon du chocolat marked the grand finale of Chocolate Week launching with a gala evening on 18th October. It included their renowned chocolate fashion show, associating fashion designers and talented chocolatiers to create couture masterpieces made of the sweet stuff and modelled down a catwalk runway to a backdrop of flash photography.
Throughout the weekend, visitors were treated to activities including demonstrations, talks and interactive workshops from acclaimed chocolatiers and chefs, along with sculptures such as Hotel Chocolat's life size chocolate cocoa tree and a bathtub full of melted chocolate (occupied by a scantily clad female at one point).
The festival is touring the world so if you missed it in town and happen to be globe trotting over the next few months, here are the dates. It's certainly worth checking out:
Paris Professionnel (Trade Show): 28-30 October 2013, Porte de Versailles, Pavilion 4
Paris Grand Public (Consumer Show): 30 October – 3 November 2013, Porte de Versailles, Pavilion 5
Lyon: 8-11 November 2013, Centre de Congrès – Cité Internationale
Cannes: 23-25 November 2013, Palais des Festivals et des Congrès
Seoul: 16-19 January 2014, Coex
Tokyo: 22-27 January, Isetan-Mitsukoshi & 6 Japanese cities
Brussels: 7-9 February 2014, Tour & Taxis
Marseille: 28 February – 2 March 2014, Parc Chanot
Nantes: February/March 2014, Parc des Expositions de Nantes
Bordeaux: March 2014, Hangar 14
Zurich: 4-6 April 2014, Messe Zürich
Lima: July 2014
New York: November 2014
Lille: November 2014, Lille Grand Palais


I got pretty snap happy as there was a lot of good looking material to photograph – collages below.
Afiyet olsun.