Last Updated on June 10, 2020 by Leyla Kazim
Alone for the evening means cooking for one. Something I miss quite a lot. Firstly, I really like my own company. I turn everything off and usually enjoy a bit of silence. Secondly, you get to make exactly what tickles your fancy without having to take anyone else's palette into consideration. A selfish situation to be in, and I like it.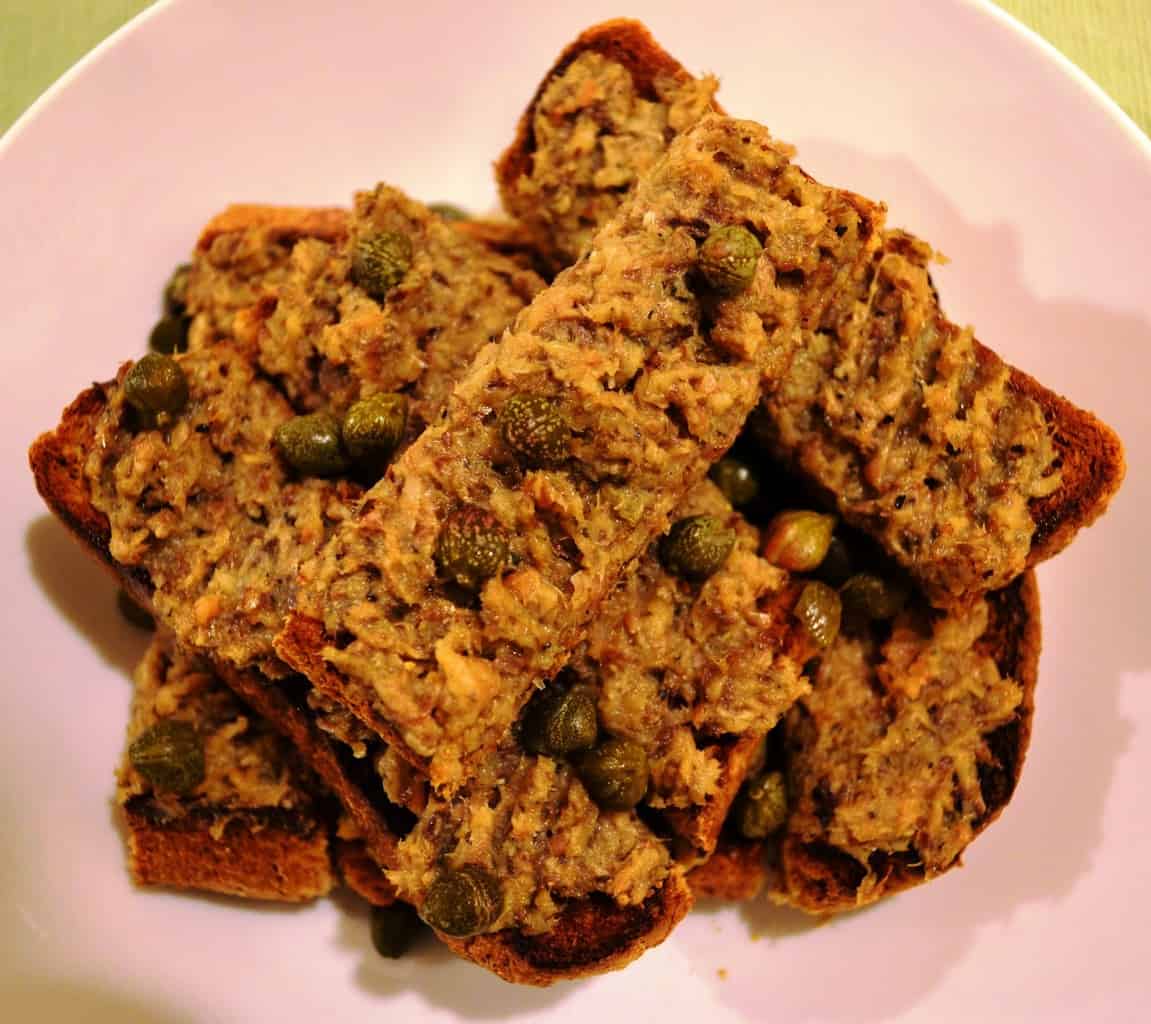 There was a touch of the lurgy about me today, so I was initially thinking of making garlic soup from La Mancha, but by the time I came out of the shower I fancied something entirely different – fish. And I also couldn't be bothered to properly cook anything and contend with pots and pans. A quick glance in the cupboards and I was soon inspired.
Sardine, anchovy and garlic pâté on toast
1 x 250g tin of sardines in olive oil (boneless if you can find it)
2 fresh anchovy fillets
2 cloves of garlic, grated
White wine vinegar
Olive oil
The best bread you have to hand
Capers or black olives (optional)
Tip Anchovy fillets can easily be bought from supermarkets in little jars and kept in the fridge for when you need to use a fillet or two. An excellent item to always have in stock.
Drain your sardines and empty into a bowl. Add the anchovy fillets and grated garlic. Mash with the back of a fork or do this into a pestle and mortar until all broken down and combined.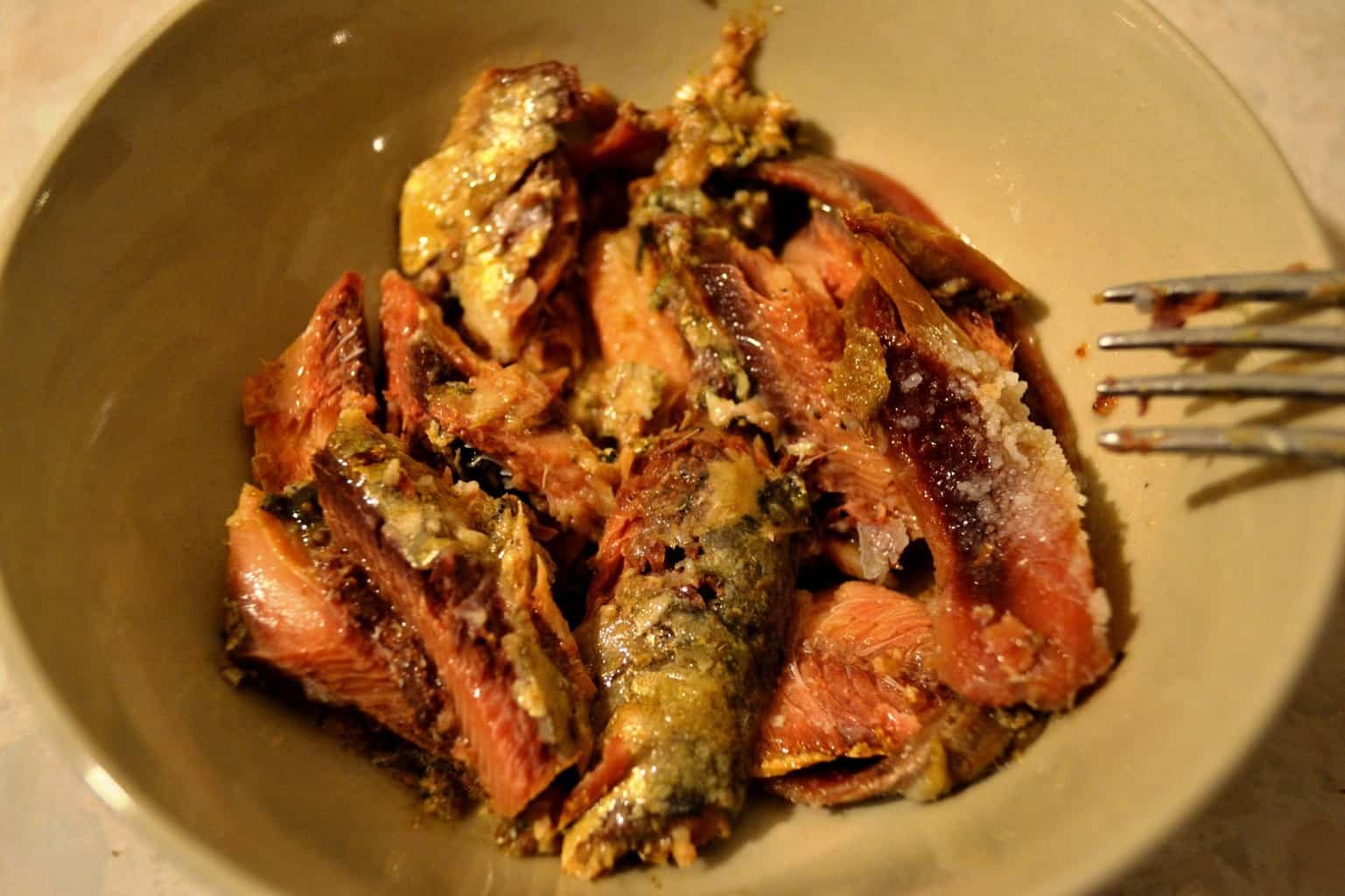 Tip If your sardines are not boneless, fish out (pun intended) the spines. That's all that were present in mine. The rest of the flesh will be fine.
Add a good splash of white wine vinegar – taste to check if you want any more. Add a good glug of olive oil and continue to combine until you have a paste consistency. Add salt and pepper to taste.
Tip The anchovies will already be salty, so taste it before you add salt.
In the meantime, grill your bread on one side until toasted. Spread your pâté on the un-toasted side and whack under the hot grill for 2-3 minutes. Sprinkle with a few capers or black olives, drizzle a bit of olive oil on top and eat immediately.
Some flat leaf parsley mixed into this would be a great addition, if you have any to hand (I didn't). This does have raw garlic in it which only sees a brief amount of heat. So a good one to save for when you are cooking for one – unless your other half is into that sort of thing.
Alfiyet olsun.