Last Updated on December 8, 2020 by Leyla Kazim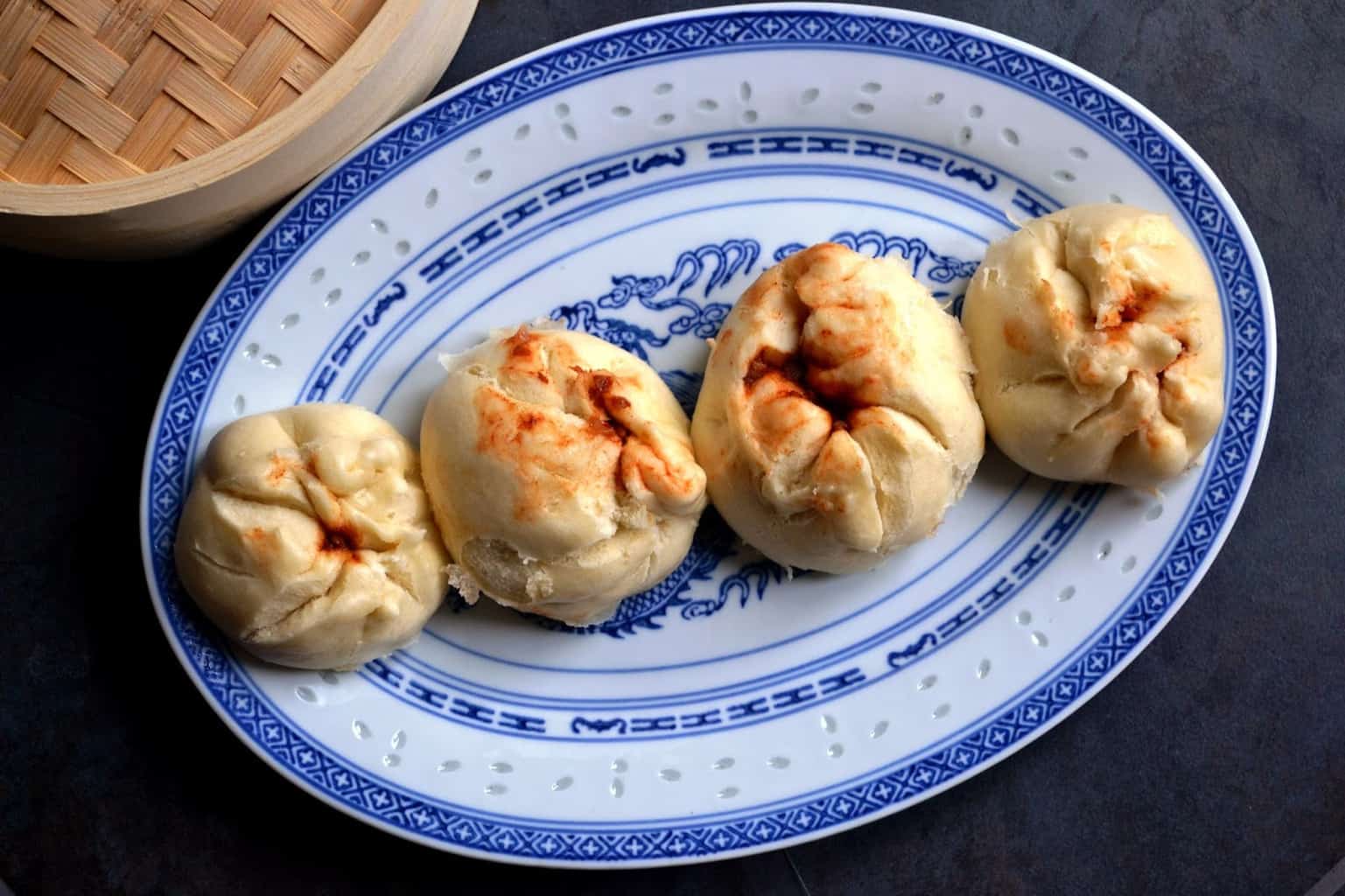 'Teach a girl to make Chinese steamed buns..' could be the start to so many great sentences. Pursuits that end in wowing friends with dim sum dinner parties, eating nothing but steamed buns for the rest of your life, and ditching the day job to buy a small cart and compete against the old timers selling them on Newport Court in Chinatown.
Many would argue only one of these to be a realistic aspiration (present company included). But on walking out of School of Wok after six hours of cooking, kneading, rolling, stuffing, pleating and folding, with aching feet, pumped forearms, flour in my hair, and a new appreciation for my favourite dim sum, it felt like they were all possible.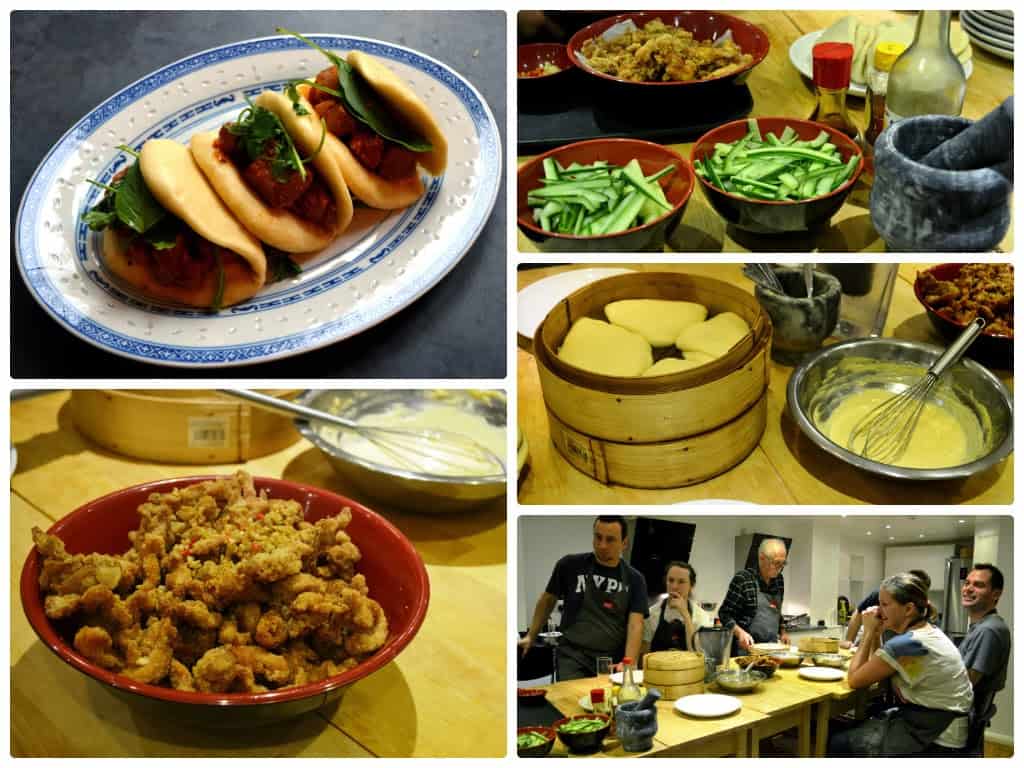 School of Wok is an Oriental and Asian cookery school situated in Covent Garden. Founded and commandeered by Head Chef Jeremy Pang, the school hosts a variety of hands-on classes and corporate events taught by a number of chefs, covering cuisines including Chinese, Vietnamese, Indian, Thai and Japanese. Classes range from one hour quick-fire wok lessons to multi-day intensive courses for professionals and topics involve a manner of subjects from knife skills to wine tasting, and street food to sushi making.
After obtaining a university degree in biochemical engineering, entertaining some years in marketing, studying at the world famous Le Cordon Bleu and a stint as a travel journalist around South East Asia, in 2009 Pang followed his dream of opening a cookery school. Initially starting out as lessons taught in people's homes, School of Wok moved to the centrally located bricks and mortar complete with two state of the art kitchens 18 months ago.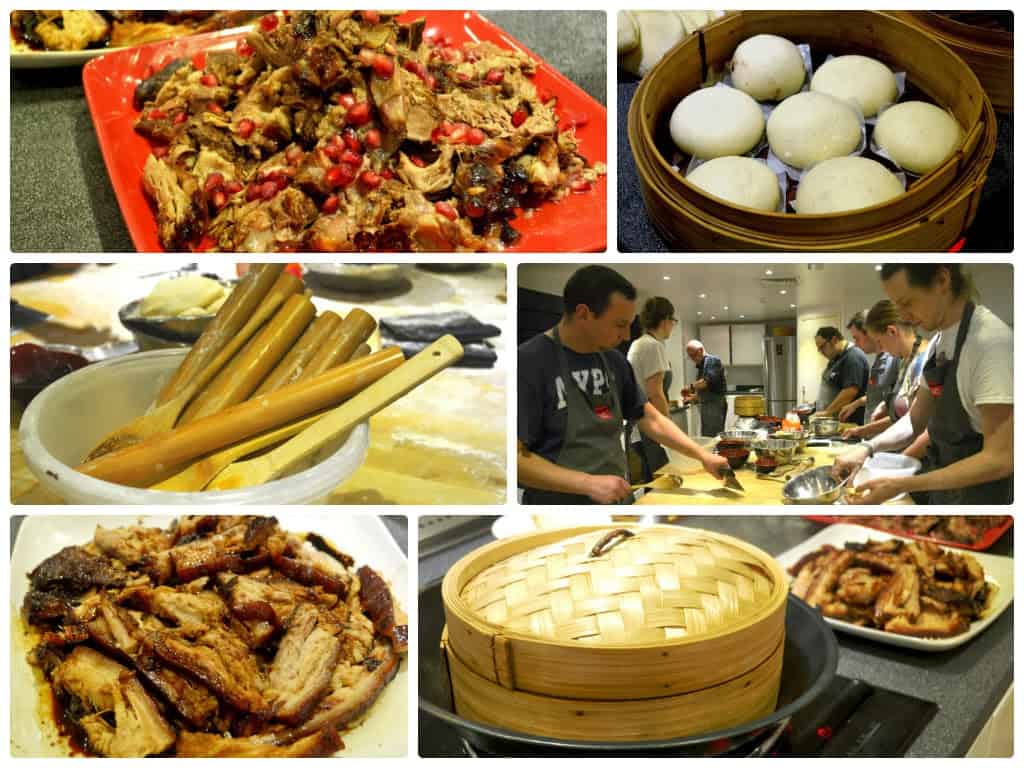 Lessons teaching skills and techniques that simply do not translate through the written word are of particular interest to me. Videos will go some way in achieving this, but there is no replacing an expert overseeing your work and the back-and-forth of questions and guidance. The full day 'Steamed Bun Fun' course taught me things I genuinely don't believe I could have learnt to the same degree, off my own back.
The morning agenda ensured we worked up the appetite for lunch. Meats that required a long and low cook to enjoy with buns at the end of the day were addressed first following very simple recipes. Seven of us were split into two groups; rich and savoury braised pork belly in fermented tofu, and an Iranian influenced shoulder of lamb with pomegranate, quince and jasmine tea were both prepared and dispatched to the ovens.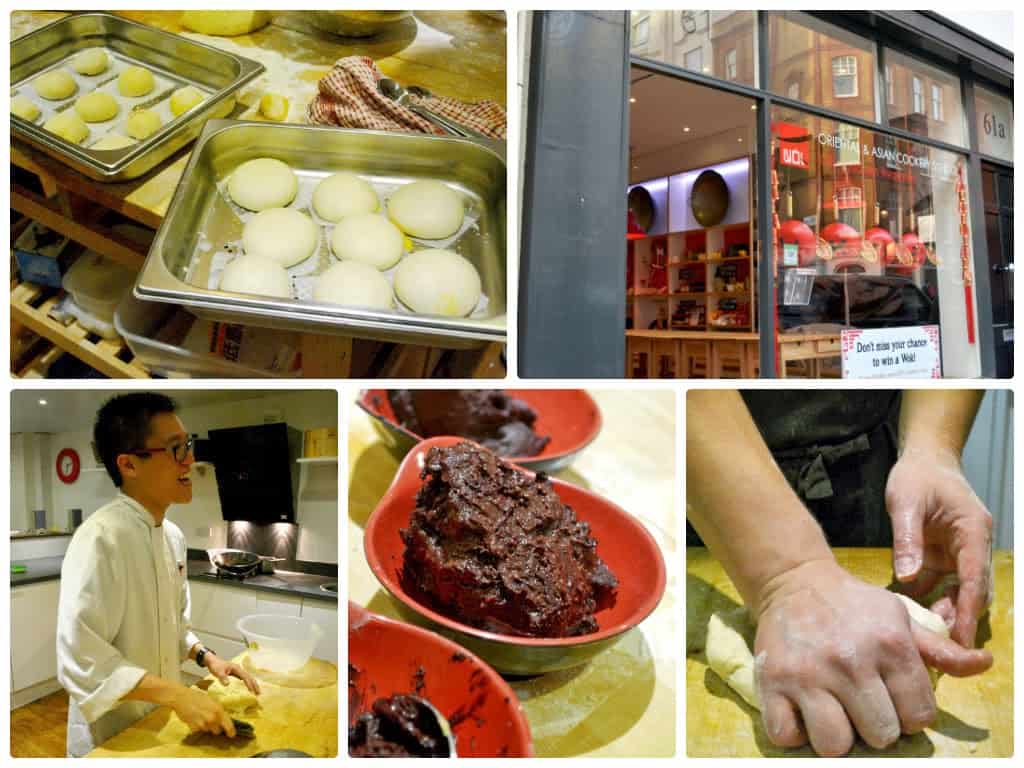 Hirata buns (the type found at Yum Bun) are sandwich-like in design, folded in half and destined to be stuffed with a filling. Components consisted of a starter dough to which additional dough was formed and added. The mass was kneaded, rested, manipulated into cylinders, portioned into ping-pong sized balls, rolled into ovals, folded in half over oiled chopsticks, placed in bamboo steamers and left over hot water until they were risen and spongy.
To slather over them, mayonnaise was made in pairs and flavoured with sesame, lime, garlic and ginger. One half of each team gradually added oil to egg yolk while the other whisked with fever, the thought of an imminent lunch counteracting the lactic acid pain (alternation was imperative).
Jeremy pitched in by rustling up the meat component; slithers of chicken thigh marinated in liquid smoke, sesame oil and soy were coated in corn flour and deep fried. Excess oil was drained and they were then swiftly tossed in a hot wok with garlic and chillies. We eagerly stuffed them into our sweet buns and topped them with a cucumber and carrot pickle.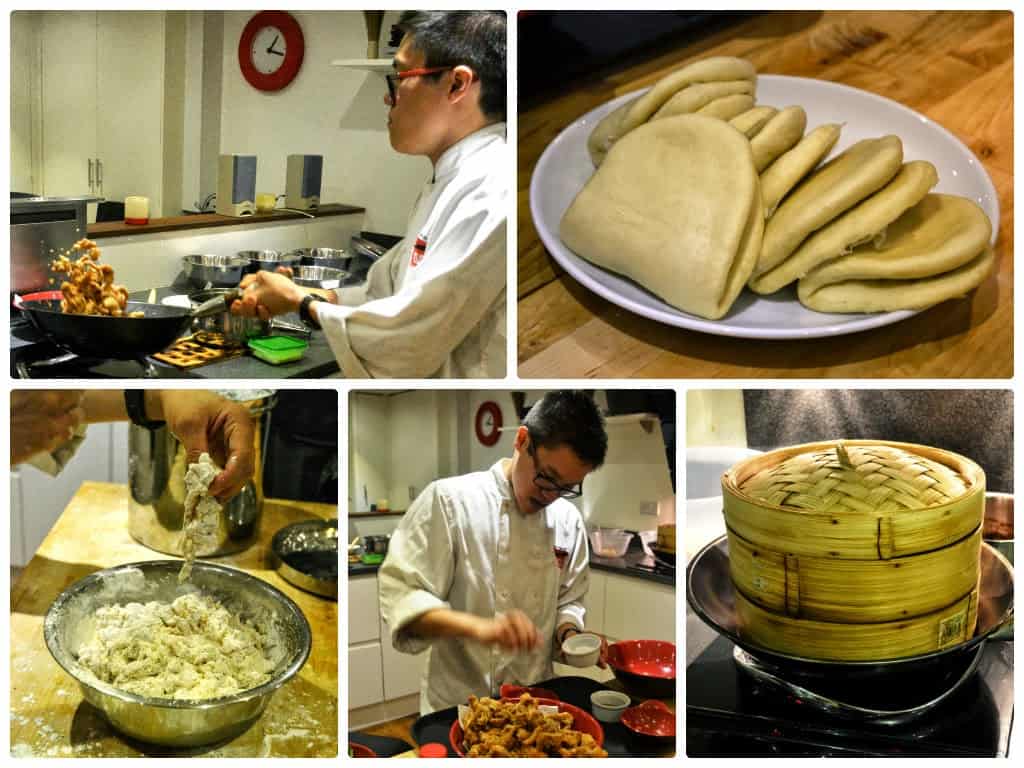 Post-lunch proceedings saw us taking the skill level up a deep notch. We were to make two closed buns requiring two types of fold, one more difficult than the other; custard buns and char siu bao (that puffed up pillow of porky goodness I adore).
Fillings for both were ready to use to allow dedicated concentration to the rolling and folding techniques needed to make these a success. The char siu (barbecued pork) comprised of belly cooked in sugar, soy and spices had been finely chopped into a huge soupy bowl of dark and sticky meat. Custard choices were two: coconut, and a beetroot cocoa nib filling – both frozen to allow for easier handling.
We rustled up the dough for both and attempted mastering the precise circular rolling and intricate pleats required for the pork buns; several attempts were made with faux fillings before Jeremy let us lose on the pork. The custard buns were a lot easier; with some swift rotational hand movements the nuggets of frozen custard were soon encased in uniform smooth dough.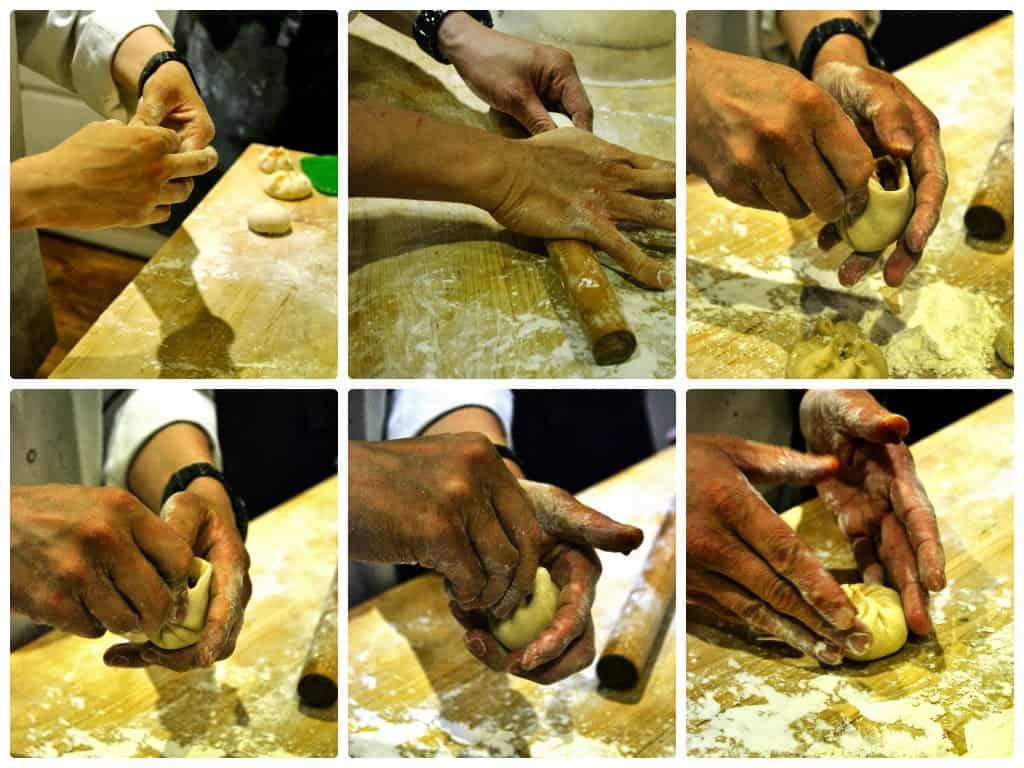 Most of us were still full from our lunchtime hiratas and after a well deserved glass of wine, departed with doggy bags crammed with our labours of love; the three types of buns, the slow cooked meats emerging from the oven soft and flaking from the bone, and a pack of all the recipes used that day.
The cost of this full day course which includes lunch and an early dinner is no small change at £150, the higher end of their offerings. But if thought of as an investment in culinary skills and expertise you would be hard pressed to come across elsewhere, it is certainly a treat to consider.
On the tube home I found my fingers dancing on my lap as they manipulated an imaginary bao. My final thoughts before bed that evening were 'how the hell do chefs works on their feet all hours of the day?' and 'I am determined to own those char siu pleats'. As Jeremy advised, I'll be throwing together makeshift dough from flour and water and practising in front of the TV until I do.
A huge thanks to Jeremy for exercising such patience, sharing a wealth of knowledge and expertise and for making the day a great experience – it comes highly recommended.
Afiyet olsun.
Note: I was invited as a guest to School of Wok