Last Updated on November 17, 2022 by Leyla Kazim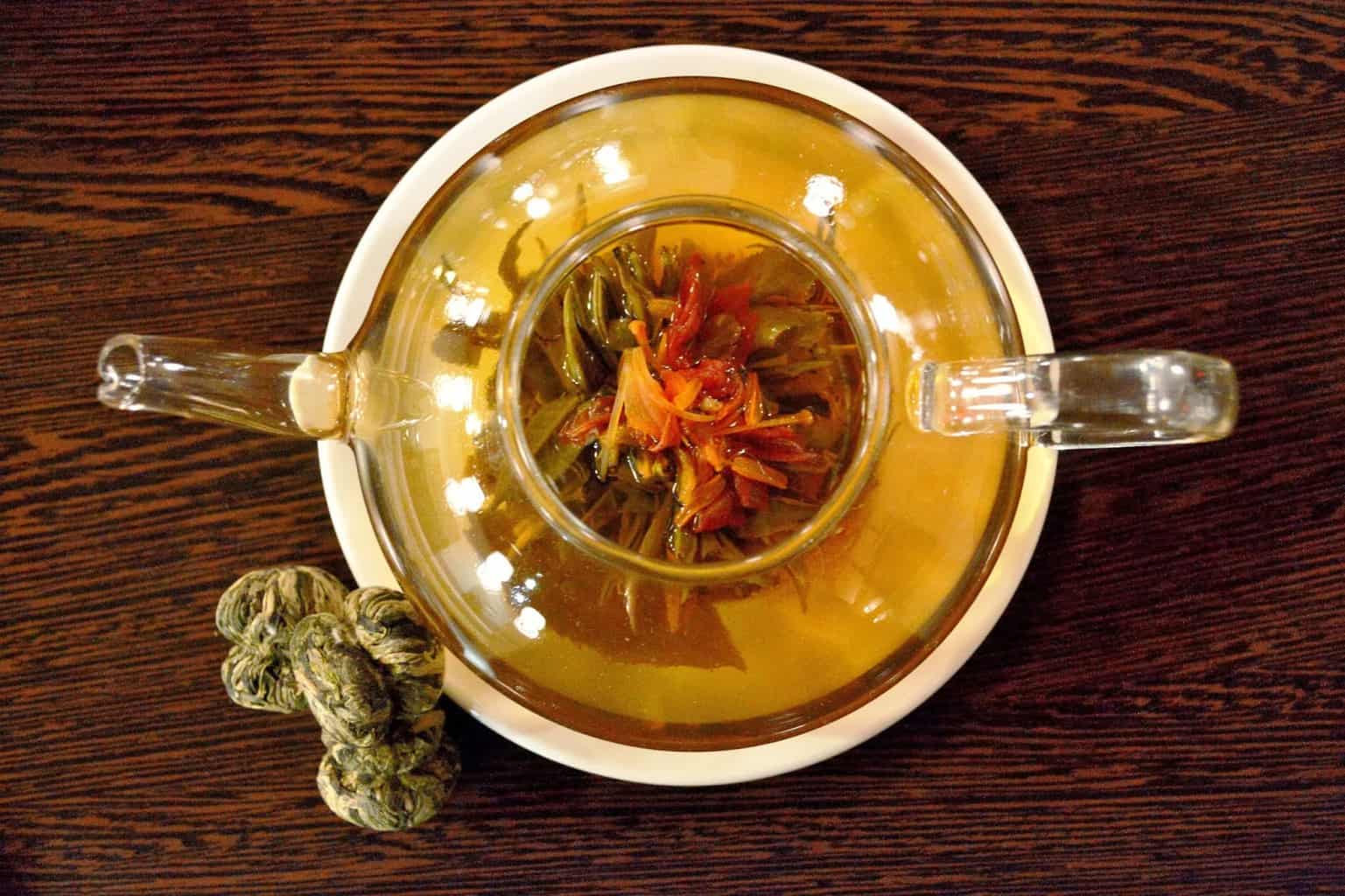 Walk into a restaurant in Japan and prepare to face the full force of an 'IRASSHAIMASE!' greeting, often yelled with enough terrifying enthusiasm to shorten life expectancy by at least a few hours, so I'm told. Meaning 'welcome!' or 'come on in!', it is the same greeting you'll find emblazoned above the counter at the Japanese fusion restaurant SeeSushi situated at the waterside of Paddington Basin, the tranquil body of water behind the station leading to Regents Canal.
When it comes to eating out, along with themed bars and hygiene ratings of three or less, restaurants with the word 'fusion' on the homepage are something I actively avoid. My immediate assumption is a Frankenstein mash-up that neither fills a gap in the market nor appeals to diners – I specifically recall the uncomfortable viewing of misguided candidates from the most recent series of The Apprentice conjuring a nightmarish ready-meal combining Caribbean chicken and Thai noodles. Bleugh.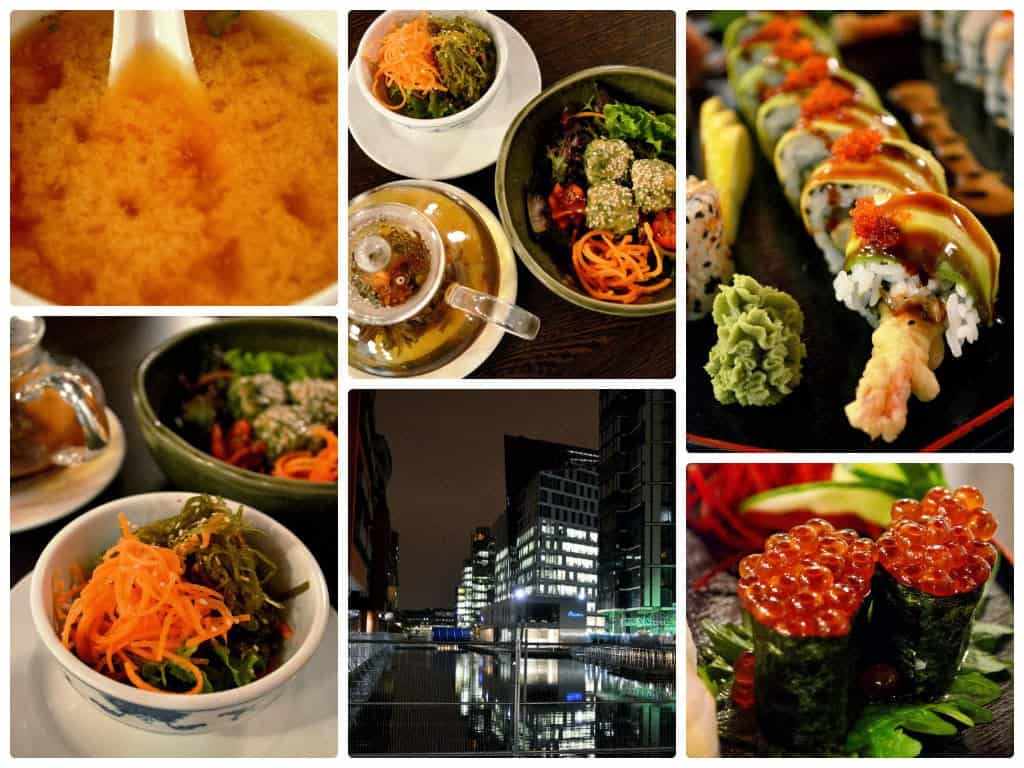 'Fusion' at SeeSushi is thankfully not about two parts of the world crashing on one plate. What it reveals is a kitchen able to produce select dishes from Japan's neighbouring countries – think Thai and Malaysian inspired noodles and curries. But I was there for the Japanese food – it's in my top three favourite cuisines and it's what they do particularly well.
Fresh, crunchy and subtly sweet chuka wakame seaweed salad was delivered alongside a plate of spinach ohitashi – leaves blanched, steeped in dashi, shaped into balls and served with a sesame sauce. Salmon carpaccio and a ponzu dressing met on the plate in holy matrimony along with refreshing, crisp daikon and beetroot for texture – tart and earthy in several sublime mouthfuls.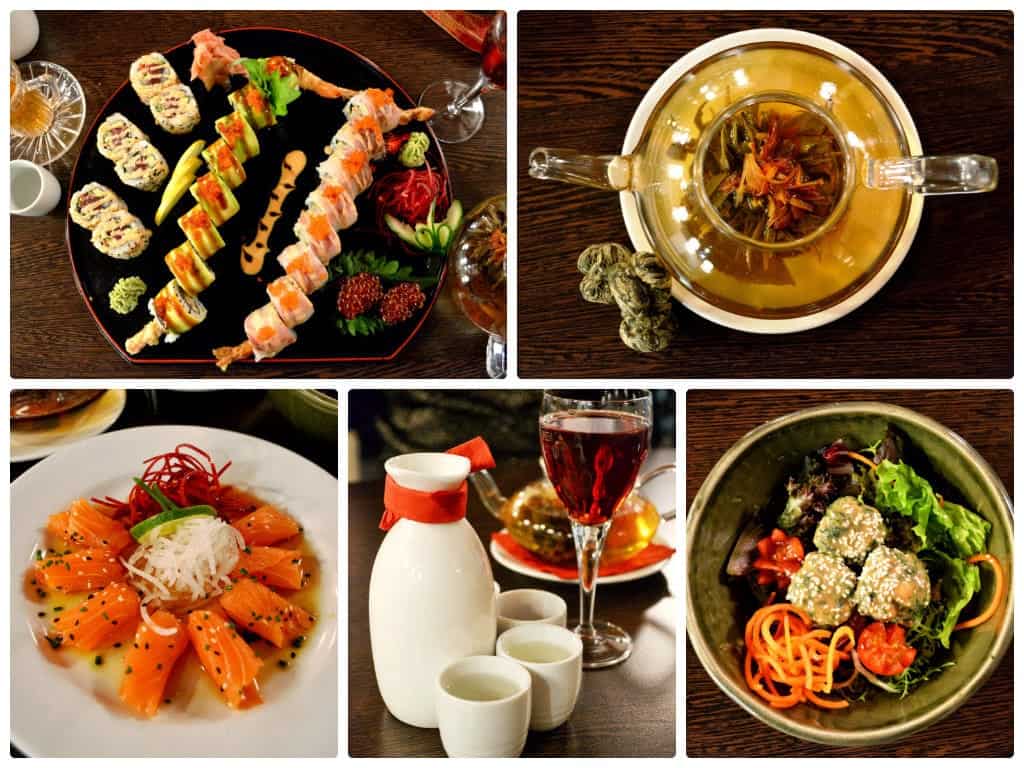 A riot of colour and seafood on a 22-piece maki platter took up a large portion of both table surface area and stomach capacity – at least half made for a really rather good doggy bag and lunch the following day.
There were dragon rolls of tempura prawn, grilled eel and spring onions with avocado; spicy maguro of tuna, avocado, cucumber and spring onion (and with a kick); white tiger with tempura prawn, cucumber, spring onions topped with seabass and tobikko. Small piles of orange salmon roe skillfully perched atop nigiri rice looked like miniature glistening baubles, fat and rich with oil, popping in the mouth.
Tonkatsu donburi saw breaded pork in a bowl with rice, a runny egg and all manner of julienned crisp vegetables and leaves and whilst good, was slightly lacking against the flavours from the rest of the dishes. But the accompanying miso was as life-affirming as expected. Then there was the black miso cod – flesh breaking away in meaty chunks at the mere mention of cutlery, savoury and slightly sweet, succulent and really very enjoyable.
All manner of desserts were involved in the proceedings: banana fritters with crispy shells and gooey middles; chocolate and chilli (cold with heat is always a winner), green tea and black sesame ice cream; gummy mochi balls; and a very good pear and almond tart with a crisp base. Drinks came in the form of plum wine tasting like alcoholic Vimto (the perfect drink?), warm and strong sake, and quality flowering tea.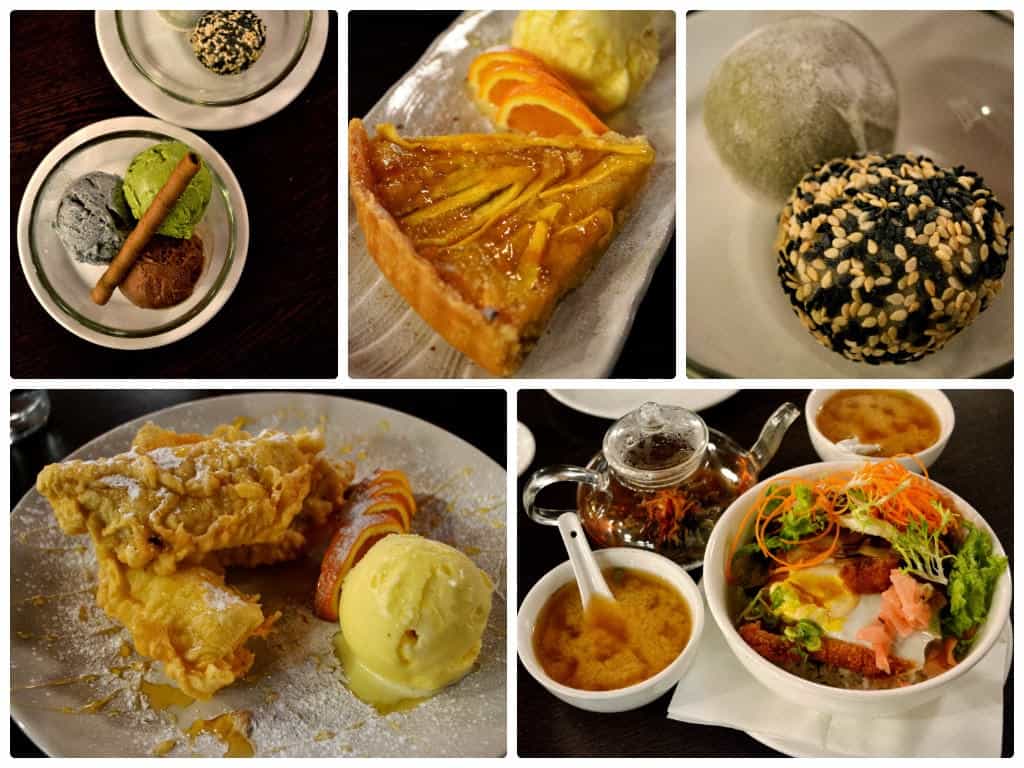 Frequenters of London's Chinatown won't have failed to notice the large SeeWoo supermarket on Lisle Street stocking all manner of exotic edibles from the far east. The observant may have also spotted that the supermarket and SeeSushi are part of the umbrella SeeWoo group. No doubt some of the same suppliers stock both, meaning the stuff you would cook with at home can also be found in the restaurant kitchen – a good thing.
SeeSushi is a very worthy venue to appease the need for Japanese in West London – a wonderful meal was had.
Liked lots: range of options, idyllic location, presentation, outdoor seating by the water for the summer, salmon carpaccio, black miso cod, seaweed salad, great lighting for photography.
Liked less: tonkatsu donburi
Good for: quality Japanese food made with skill, large groups, intimate meals
My rating: 4/5
Find the menu on Zomato
Afiyet olsun.
Note: I was invited as a guest to review this restaurant.