Last Updated on June 10, 2020 by Leyla Kazim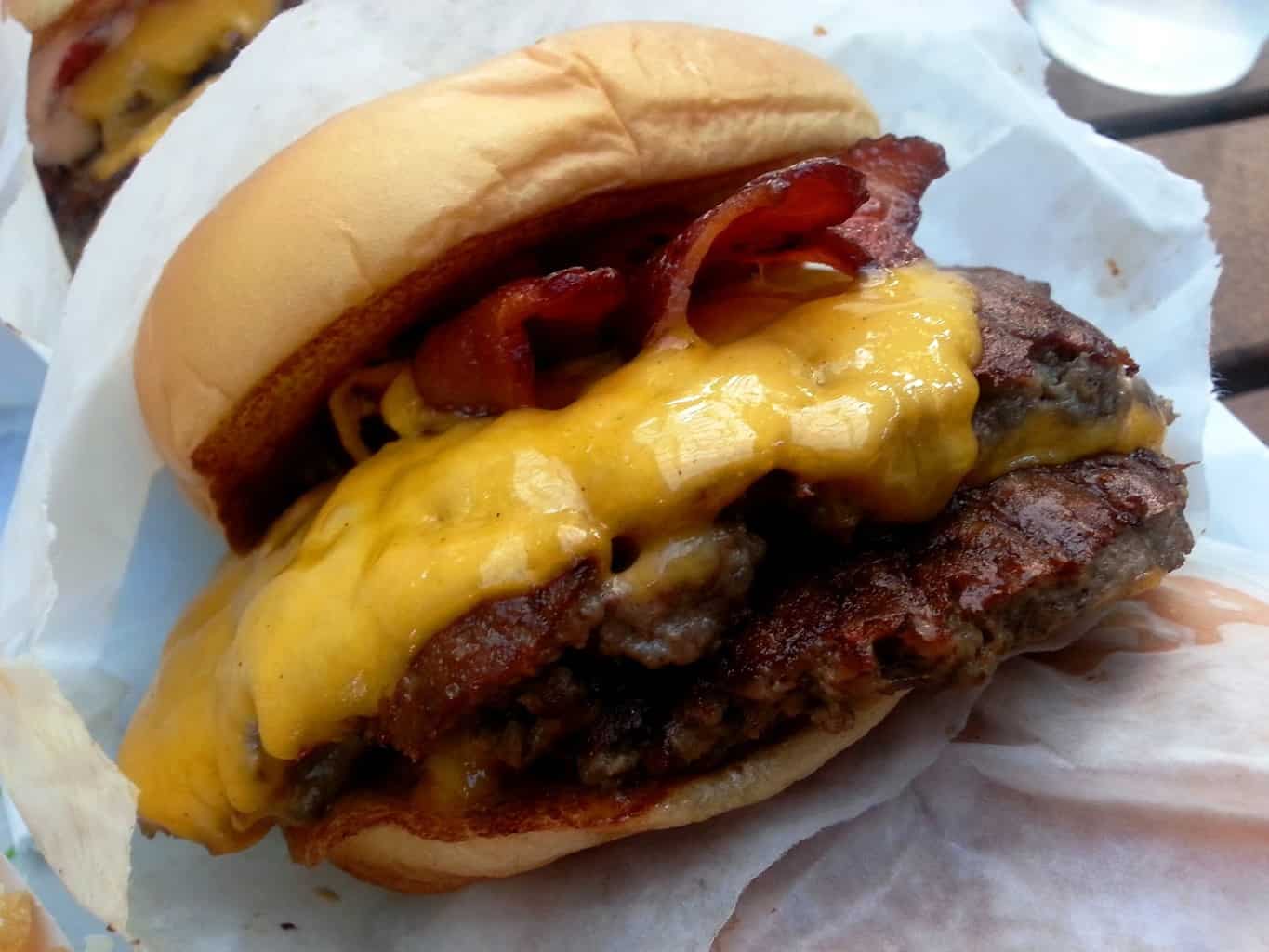 I do a lot of things 'as a matter of principle'. Often a guise for what is essentially my unequivocal stubbornness, wave a 'principle counter' over me and my reading is click-clicking off the chart. While this may initially sound like a virtuous trait, it really isn't.
For example, when driving, I will continue ahead in my correct lane even though I know the cretin next to me in the wrong lane also wants to carry on forwards. By neither of us dropping back, it is inevitable we will bump cars. But I am in the right, he is in the wrong. I am therefore exempt from any bolts of wrath and misfortune from above. And so I don't move, as a matter of principle. Personal beliefs still upheld, but car bumped (true story).
At few other points in life do I flex my muscles of principle more than when the latest fad is sweeping the nation. Fifty Shades of Grey, Angry Birds, Harlem shaking, planking are all examples of crap crazes I have refused to entertain, as a matter of principle. If it pleases the masses, the bitter cynic in me makes the immediate assumption it won't please me. Turns out my theory doesn't have a 100% success rate; who knew.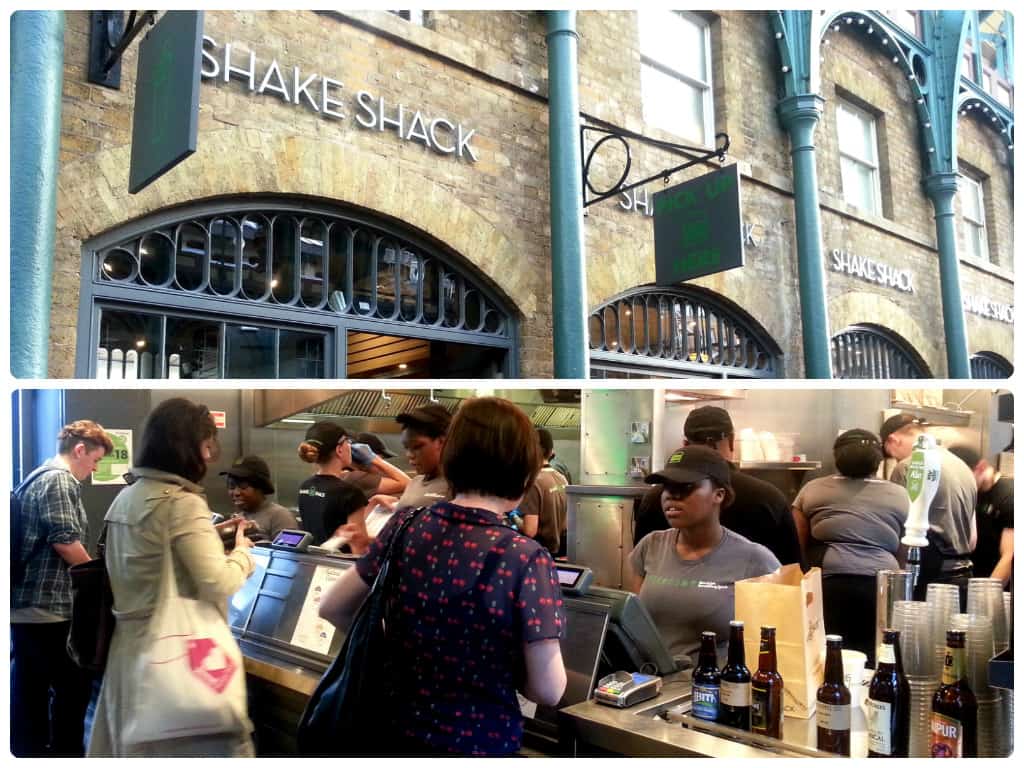 The American burger chain Shake Shack opened its first set of doors on UK soil earlier this month, specifically on Covent Garden soil and only a week apart from one of its largest American competitors, Five Guys.
They, and others, have been riding the crest of the wave that is the recent and all-encompassing UK burger resurgence. Even the vegans amongst us would have found it difficult to ignore burger joints springing up across the capital like rodents on a Whac-A-Mole arcade game – Dirty Burger, Honest Burgers, Mother Flipper, Meat Liquor, Patty & Bun, to name a few. And people are going crazy for them, rushing to sample with a fervour like they're on commission.
With PR machines and social media working overtime to create trending hashtags and an Instagram meltdown prior and during openings, launches of these fast-food-with-finesse joints have seen early adopters queuing for tens of minutes at a time to be one of the first to get their chops around the newest best burger in town.
As a matter of principle, I have refused to be swept up in these initial fanatical flurries of overzealous and disproportional activity, whilst at the same time reading reviews with the simultaneously furrowed and cocked brow of a sceptic.
However, I did eat in a Shake Shack in NYC a couple of years back. And I do recall it being very good. And on that basis and that basis alone, in the name of objective comparison, I saw it my duty to see what this Covent Garden store had to offer. That was definitely my soul motivation..

Situated in the old Market Building at the centre of Covent Garden, Shake Shack comprises of the premises housing a band of cash registers backed by the kitchen and only al fresco seating (although dining areas are covered by the Market Building roof).
Along with your name, you give your order to the well trained and smiling till staff and a buzzer you're handed makes a racket once the food is ready to collect from the pick-up counter. We were a party of three, each ordering the double Smoke Shack – essentially a bacon cheeseburger with two beef patties. I also ordered the Union Shack concrete (ice cream) and there were a couple of portions of crinkle cut chips on the table.
Burgers I'm used to are an assembly of quite separate components. Two halves of a well structured bun with a pattie betwixt and toppings involved somewhere in the gathering. It is easy to separate each piece out to decorate your plate and systematically work your way round the constituent parts if that's your thing (I have actually witnessed this method of eating a burger).
But at Shake Shack, you are presented with a single soft mass of yielding savoury and juicy wonder. The patties, cheese and bun unite into palate coating mushy magnificence rendering them impossible to dissect.
In one mouthful you can enjoy an amalgamation of meaty grease from the smashed patty, slight sweetness from the toasted bun, a whisp of heat from chopped cherry pepper, oozing American-style cheese, saltiness from the crisp bacon and tang from the signature Shake Shack sauce (like a piquant mayonnaise); together they send the pleasure receptors into a manic frenzy.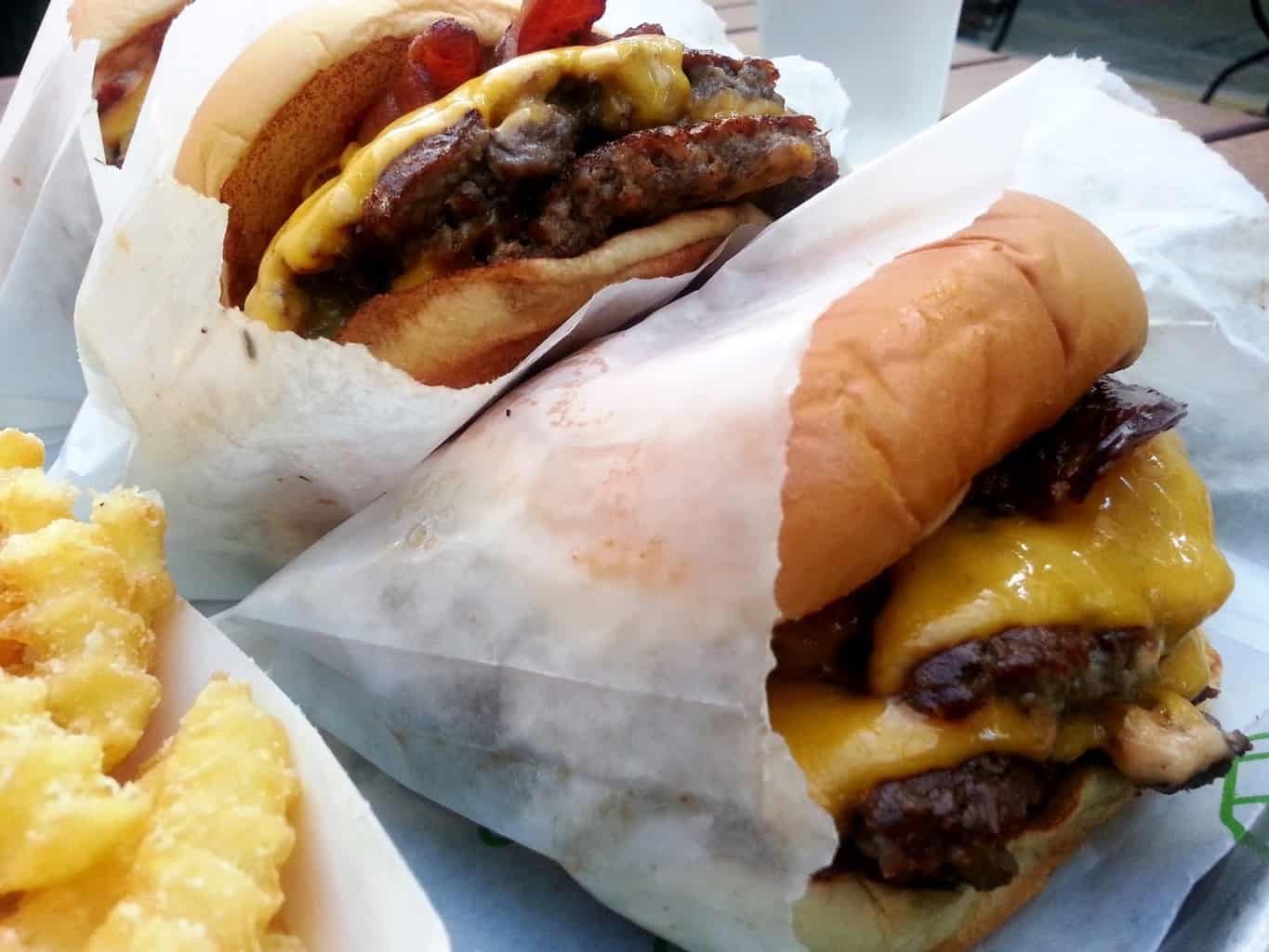 Shake Shack are not quiet about all their ingredients (bar the buns which are flown in from America) being carefully sourced from UK farms and suppliers. The beef is 100% raised Aberdeen Angus, grass fed on Scottish pastures and they refrain from ever using hormones or antibiotics on their cows.
The meat is ground daily and burgers are cooked to order rather than left drying out under a heat lamp. Each patty consists of 1/4lb of this beef smashed onto the grill for an intensely flavoured and slightly caramalised crust. Yes please.
Bacon is free-range Wiltshire cure smoked. The imported buns are typical of an American burger (as opposed to brioche or posh bread options often found in the UK) and similar to Martin's potato rolls with the inclusion of potato flour – an excellent choice for absorbing dripping goodness.
In a moment of madness and excited anticipation, we all completely forgot to request any toppings and in fact failed to even notice them on the menu. The one thing I felt was missing from the burger was only absent due to my lack of attention – pickles. A good enough reason to return for me.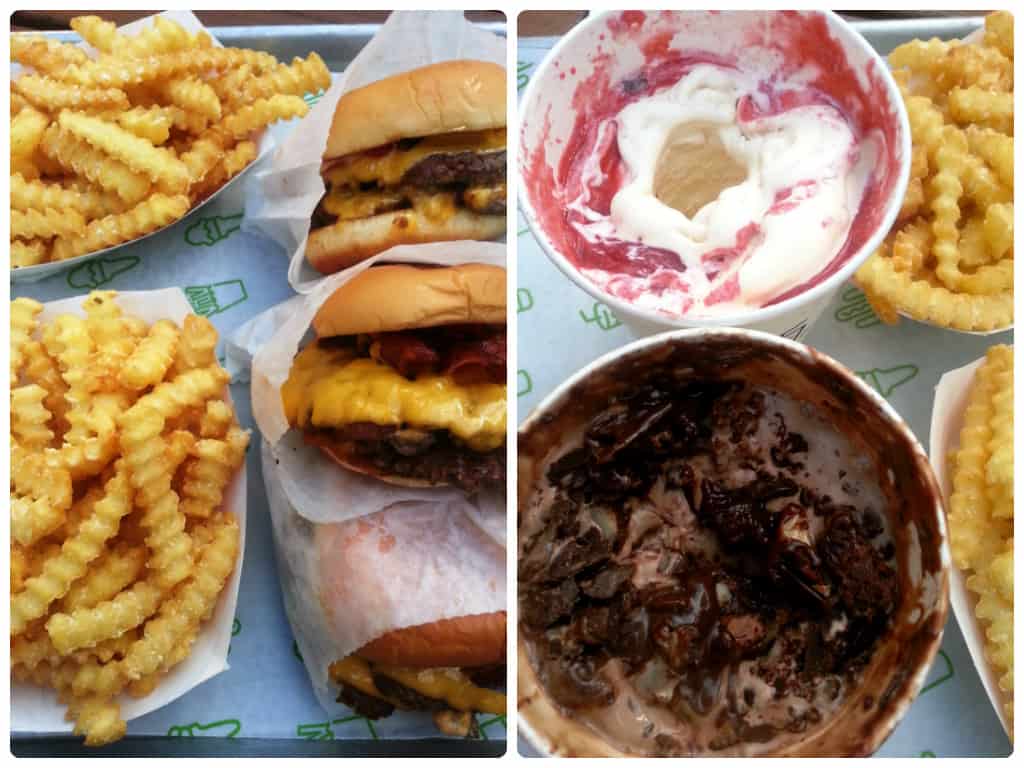 Chips were sturdy and crisp on the outside with fluffy middles and essentially pretty good (I'm not the world's biggest fries fan). The Union Shack concrete that rounded off my meal consisted of frozen chocolate custard, bites of chocolate and hazelnut brownies, fudge sauce, shrapnel of bitter dark chocolate and a touch of sea salt – a thick, dense and very chocolatey ice cream with lots to bite down on and served in a cardboard drink cup.
My verdict here is that despite the irritating initial fanfare, I really enjoyed this meal. Compared to other burgers I've eaten in this country, Shake Shack offers something quite unique – it's just not like any other I've had. In all fairness, I haven't eaten at enough of the competitors to form an entirely informed opinion based on adequate comparisons, but who the hell cares.
Shake Shack burgers are so good I could easily eat one for breakfast. No doubt that says more about me than the burger.
Liked lots: burger, chopped cherry pepper, nice staff, location, covered al fresco dining, concretes, a short and quick queue
Liked less: slightly confusing entrances and exits to the queue and ordering
Good for: a quick bite, al fresco dining, significantly exceeding your daily intake of saturated fat, jumping on the bandwagon
My rating: 5/5
Afiyet olsun.