Last Updated on June 10, 2020 by Leyla Kazim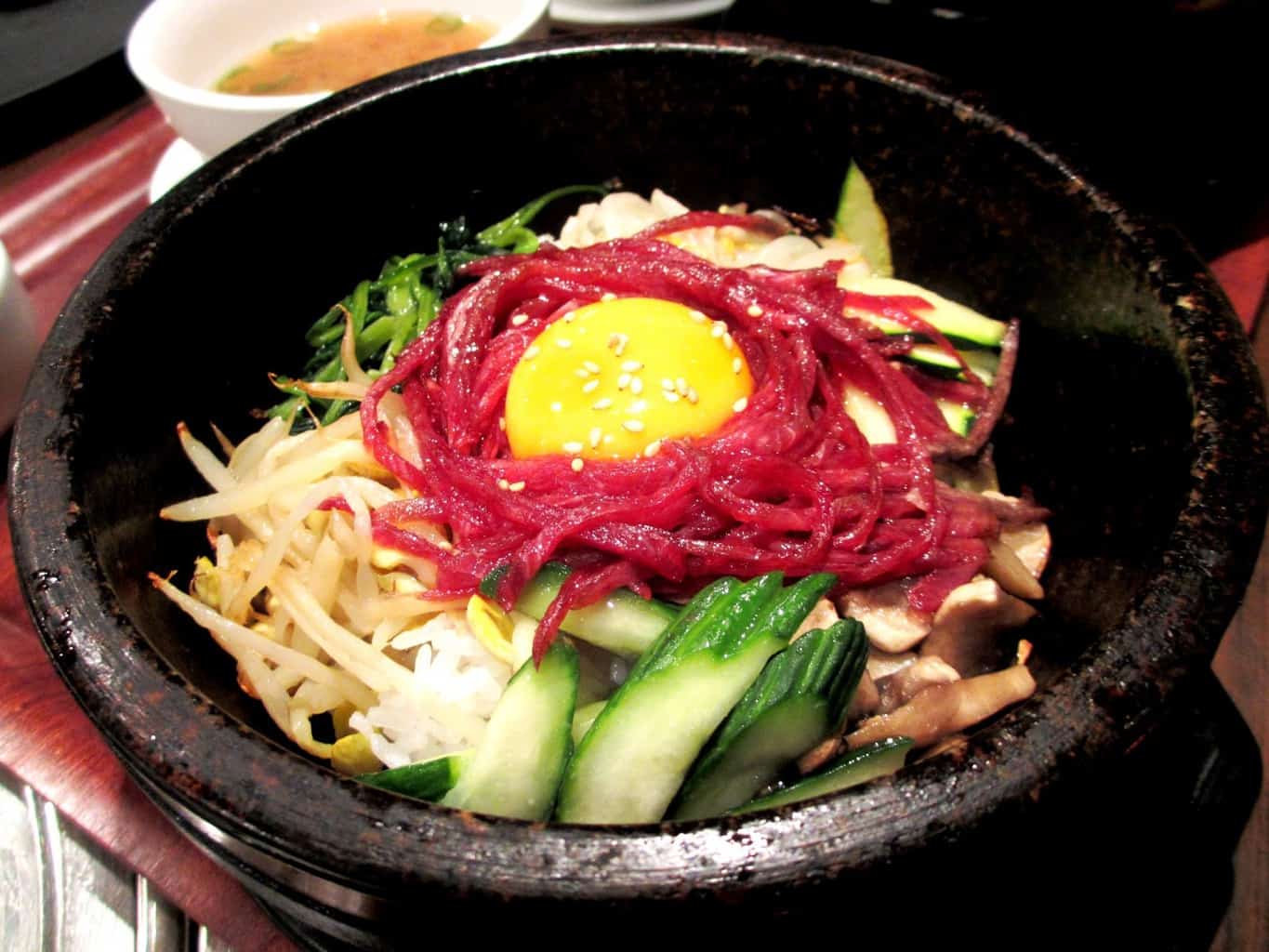 bibimbap
There is a rather stunning new food and culture journal I've been enjoying of late called The Gourmand, binding 'inspirational words, images and ideas with the humble and universal subject of food'. It looks pretty haughty – unfamiliar typography, high-end and provocative photography, and a hefty price tag of £10 (explained by the solitary page of adverts located at the very back).
But when you give it a chance, it's anything but. Articles and their topics are accessible and very well written; some are laugh out loud hilarious. Interviews are interesting and thought provoking and reflect the type of conversations I like to think I have with new people I meet.
The magazine is also international with stockists across Europe, USA and Canada, Australia and East Asia. So when, in issue three, I came across no less than six pages dedicated to an article entitled 'New Malden's Delicious Secrets', I was a little puzzled.
It turns out this unassuming south-west London suburb, situated just a 10 minute drive from where I live, has secrets The Gourmand felt interesting enough to share with the rest of the world. New Malden has the highest population of Korean expats in the whole of Europe, around 20,000 by some counts. And that can only mean one thing – excellent Korean food to go with it. Invaluable insight that had managed to go unnoticed by me for the almost two years I have lived where I do.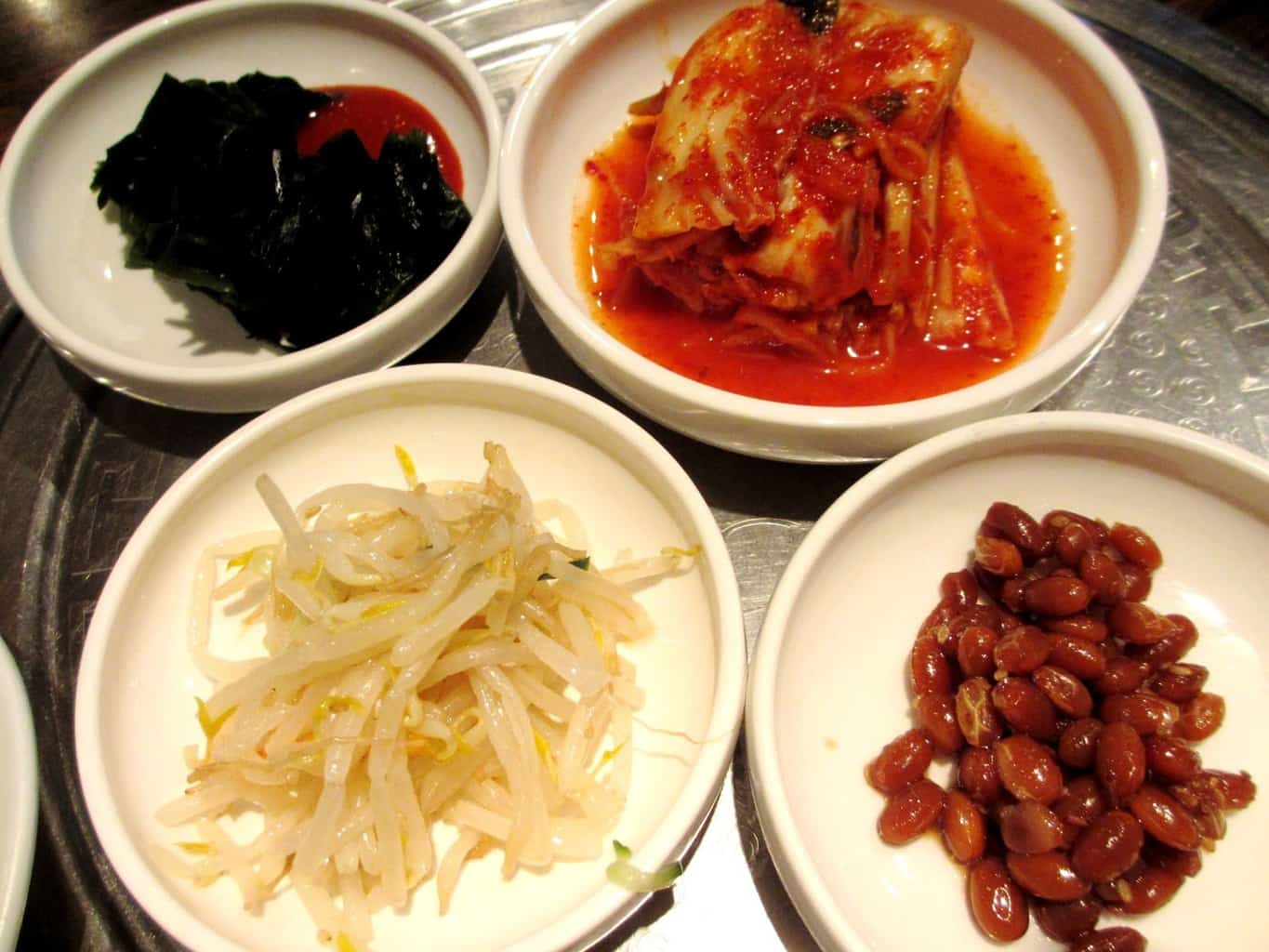 I need little persuasion to venture into new culinary hotspots, and references to the many fantastic Korean eateries by an international food journal I hold in high regard is only going to get me there quicker.
The day I read the article was the hottest day of the year so far (outdone by almost every other day since), and what better way to celebrate these warm climes than by sticking my face over a molten bowl of bibimbap. A table was reserved at Sorabol for that same evening.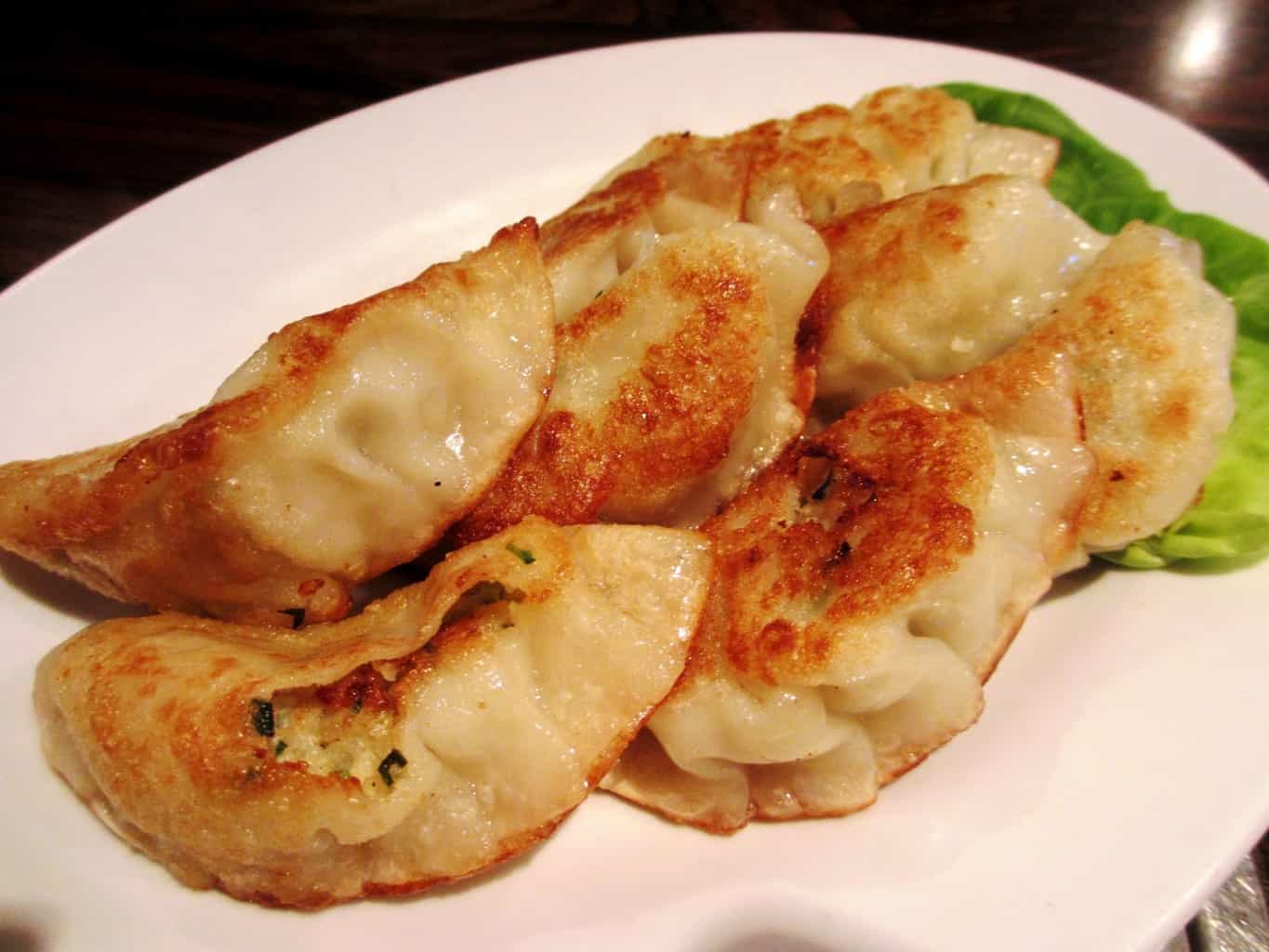 dumplings

The façade of the restaurant is as uninspiring as the high street it's situated on, and on approach it looked like it could be shut with closed full-window blinds concealing any view of the interior. But with a gentle push of the door, we were met with a wave of uplifting babble typical to a heaving restaurant packed with clientèle in the full throws of pleasure from both food and company. Every table was occupied and at an initial glance, I estimated half of them as Korean and half of them not – a promising start.
We were first greeted with an array of complimentary appetisers along with the portion of kimchi we requested. Steamed seaweed with bite and a sweet and hot sauce, cold bean sprouts, firm soya beans, and spicy kimchi leaving a pleasant recollection of heat on the tongue. These were all crunchy, fresh, light and very appealing to the palate.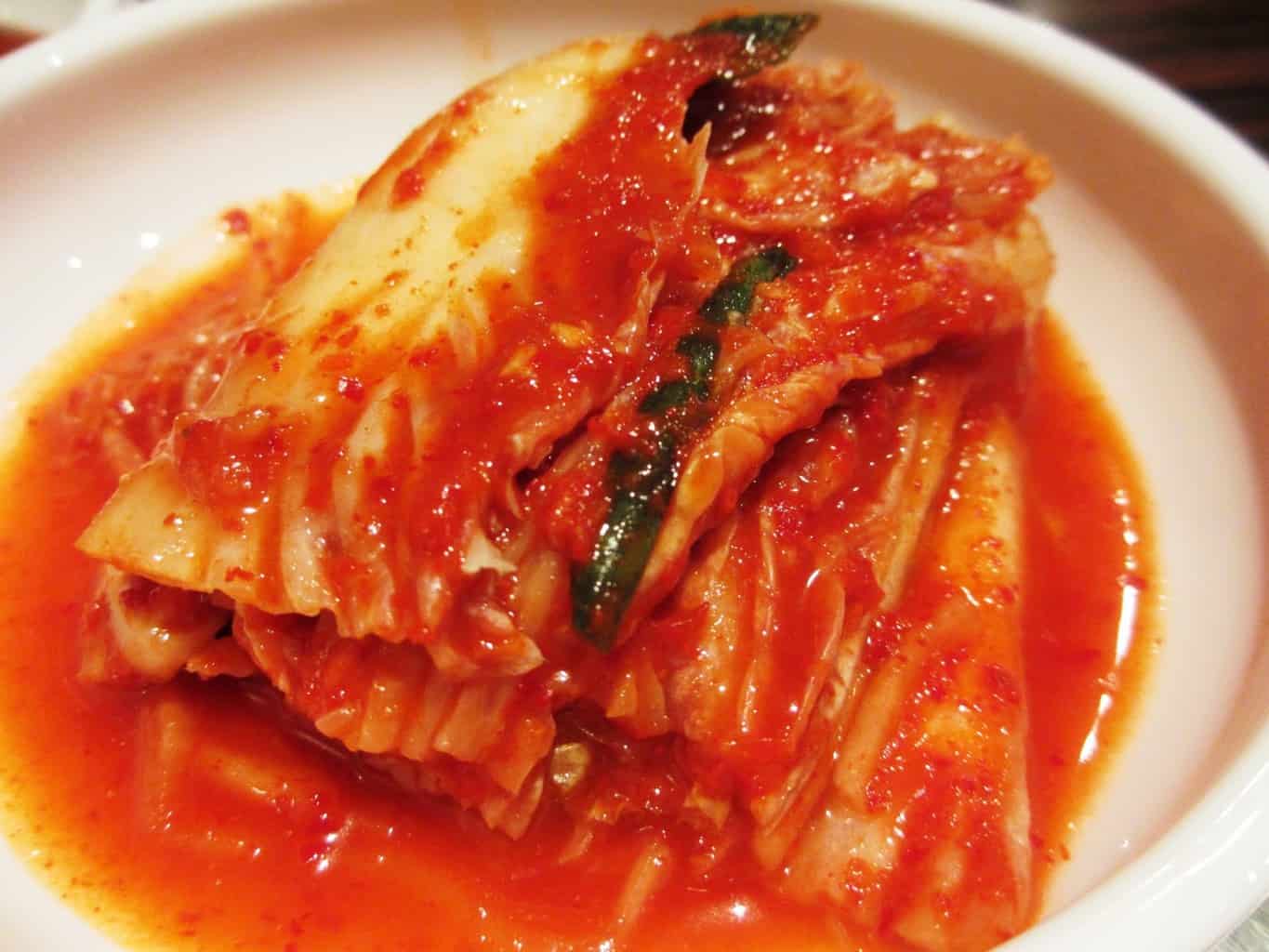 kimchi
A generous portion of eight dumplings came next, filled with minced pork and spring onions, retaining their soft texture despite their fried treatment and served with a light soy. To follow was a wonderfully gratifying kimchi pancake and the stellar dish of the evening.
The colour of burnished gold from chilli paste, it was seasoned with spring onions and the finely shredded fermented cabbage ubiquitous in Korean cuisine. It was spicy, savoury, served hot, looked great and very generous in its proportion. I suspect I could have had three to myself. In all honestly, the fiery piquant flavour of kimchi is so entirely addictive that any dish introduced to it will be elevated to new heights, be it a pancake, a plate of noodles or a roast dinner. It is just so very excellent.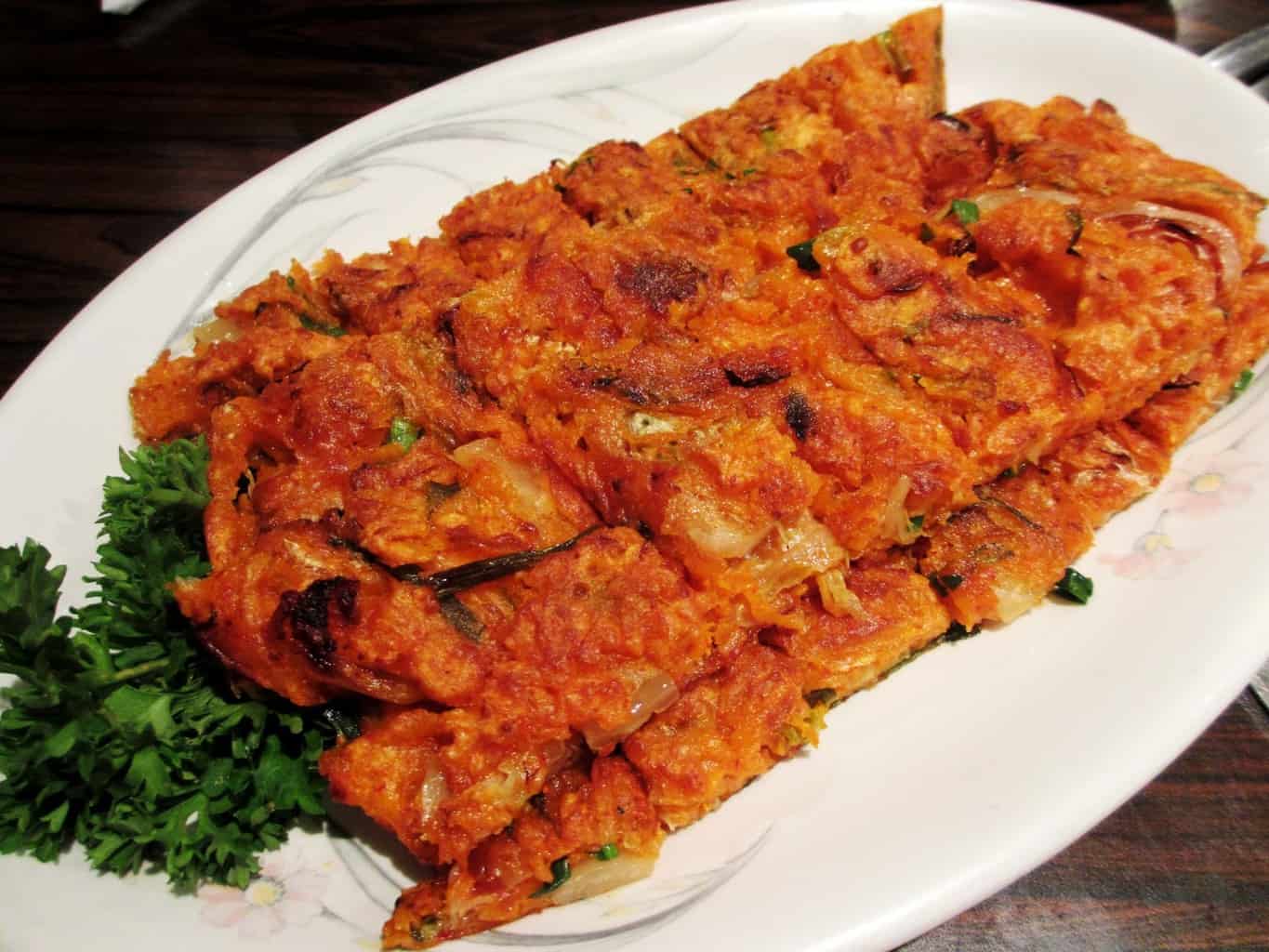 kimchi pancake
For our mains both Matt and I selected a bibimbap. Literally translating to 'mixed rice', this signature Korean dish includes steamed rice topped with sautéed vegetables and chilli pepper paste. Ours also consisted of the additional common ingredients of a raw egg and thinly sliced raw beef, all served in a stone bowl so hot it was verging on changing physical state. The ingredients are combined at the table by the waiter with the searing heat from the vessel cooking both the egg and meat on impact.
These dishes came with the warning that as well as the bowl, the accompanying chilli paste was very hot. Turns out I used the whole portion and barely felt any spice, whereas Matt's was reasonably fiery. Who knows why I was after another excuse to swelter on such a stifling day – you would think the kimchi spice and the hazy view above the stone bowl was enough to get my sweat on, but apparently not. In all fairness, the air conditioning did a sterling job keeping the whole of the bustling interior cool, despite brimming with people, tabletop barbecues and many bibimpaps.
The key ingredient missing from my bowl was kimchi. And on my return, I will definitely order the kimchi bibimbap, another option on the menu. The pleasant surprise in this dish was the flavoursome crust formed around the edges by rice continuing to cook at the table, and the bowl of cloudy miso it was served with, complete with finely sliced spring onions and small cubes of tofu.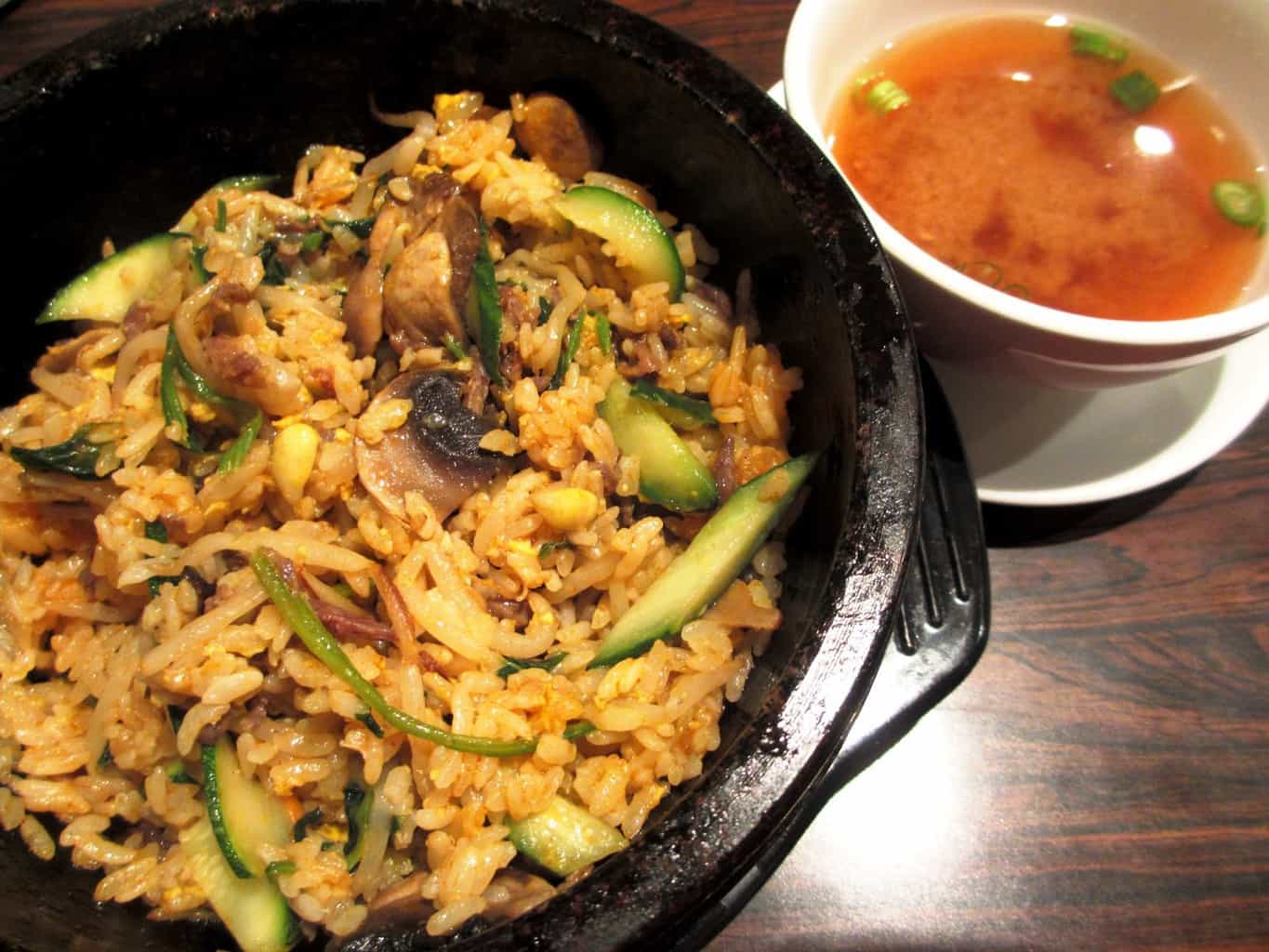 mixed bibimbap
The service was very welcoming and I believe most if not all the members of staff were Korean – I suspect it's a family run establishment. Korean cuisine, as I've mentioned before in this review, is one that has some way to go to match the popularity of its Asian neighbours.
It's a shame, as it's as big a player in the flavour stakes as the rest of them, with unique offerings that would appeal to most palates. If you are yet to sample the delights of this cuisine, you can get to Sorabol's door in under 30 minutes from Waterloo. Jump on the fast train to New Malden and visit London's 'Little Korea', probably the best place in Europe to get initiated.
Liked lots: kimchi, kimchi pancake, kimchi, the appetisers, kimchi, miso, kimchi, service, air conditioning, the kimchi, they use Dettol to clean the tables, value, kimchi
Liked less: bibimbap needed kimchi
Good for: kimchi, supporting local businesses, visiting the numerous Korean supermarkets while you're there to stock up on kimchi
My rating: 4/5
This review can also be found on the Your Local Guardian website.
Afiyet olsun.