Last Updated on June 22, 2021 by Leyla Kazim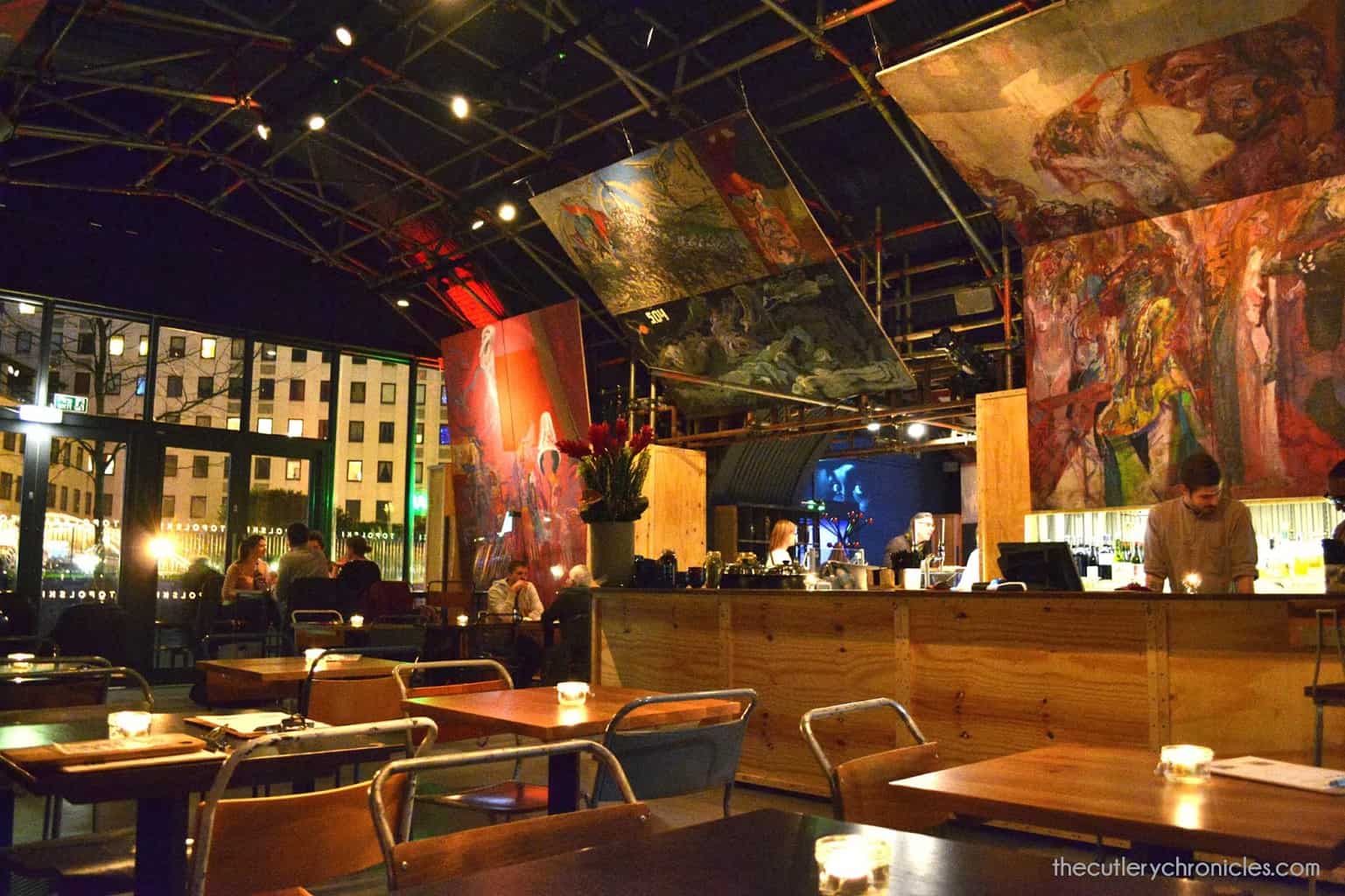 'We're going for a drink – are you coming?'. The response to this – a question often posed as the working week draws to a close (and if it's going to be a tough one, sometimes when it's only just begun) – often depends on whether or not food will be involved. Those who find it a challenge to just go for a drink if doing so is the single consumptive activity destined for the occasion are those I can relate to. I'm a rubbish pub-pal.
Without trying to come across all continental, a drink is difficult for me to enjoy unless it's alongside good food (lots of it) or following a well-received meal. Wine, cocktails, beer, straight up spirits – I can entertain the lot if there is adequate sustenance to support them. It is probably unsurprising then, that my knowledge of what's hot and what's good on the London bar scene is somewhat lacking; give me a restaurant with an attractive wine list or hot sake any day.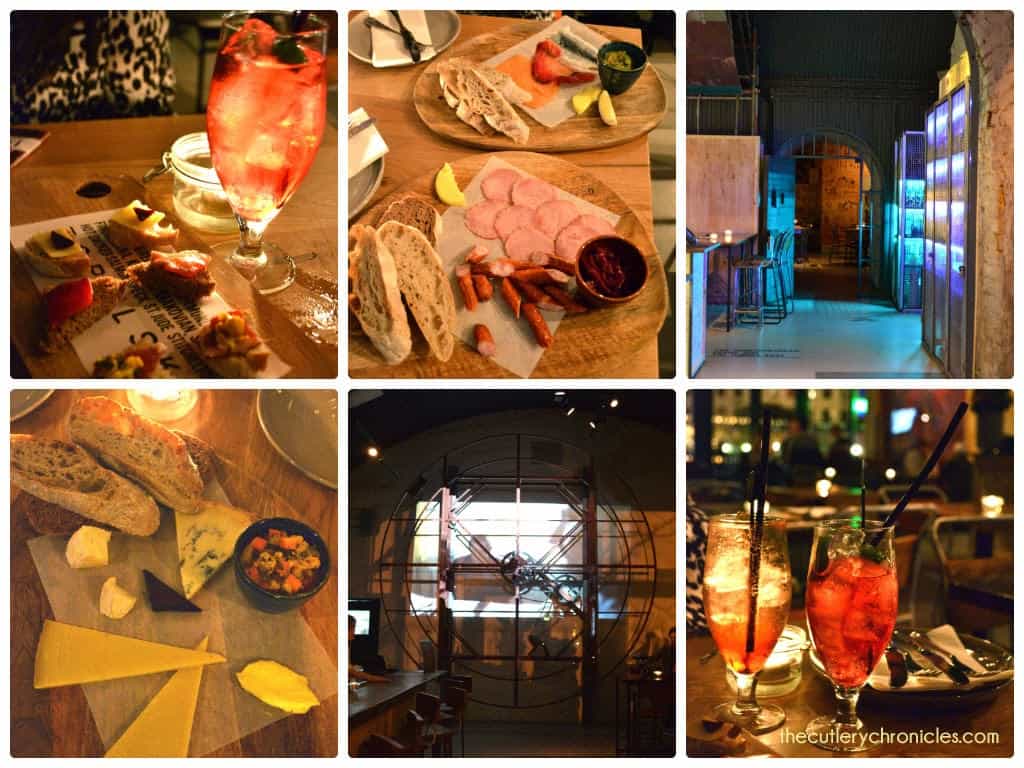 The concept of Topolski Bar was interesting enough to make me wander into the culinary void that is the immediate area surrounding Waterloo station and pay a visit. Recently launched in collaboration with the artist Feliks Topolski's family, it fills a cavernous yet warm, high-ceilinged space (once the artist's studio) comprising of three distinct rooms and with some of his vibrant pieces furnishing the walls.
Staying true to Topolski's heritage, the food here is Polish and the vodka is potent. It's also house-infused with such novel flavourings as horseradish (served with tomato juice and spices – so a Bloody Mary), pink grapefruit (slightly bitter – good), blueberry (with cloudy apple juice – sweet – good to finish up on), and tarragon (not tried – there are only so many vodka cocktails I can justify on a Monday).
Savoury piggy bites like kabanos and Kracovian dry pork sausage are the exact things you want to pop into your mouth between swigs of beer or cocktails, and along with beetroot cured and smoked salmon, wedges and small mounds of British cheeses with piccalilli, and a lot of quality bread and butter to bulk it up, the sharing platters make for very good grazing.
This is not a place for a dinner accompanied by some drinks – there's not enough choice and portions are too small to qualify them as meals. But if you're after a drinking den with qualities often lacking in London bars – ample space, the ability to hear conversation, quality snacks to accompany your drinks – then Topolski is a solid offering. It also hosts a regular programme of curated events from musicians, cabaret artists and DJ's to present 'a selection of upbeat entertainment', so I have little doubt it gets a lot livelier when it's not a Monday evening. Their Eastern European acid jazz nights are calling me.
Liked lots: art-adorned walls, how they've used the space, novel house-infused vodka flavours, Eastern European food, ample seating, lots of space (I'm sure it comes in handy when the place fills up), location
Liked less: portion sizes could be a little larger
Good for: very tasty food to accompany your drinking, the curated events sound interesting
My rating: 3.5
Afiyet olsun.
Note: I was invited as a guest to review this bar.