Last Updated on June 10, 2020 by Leyla Kazim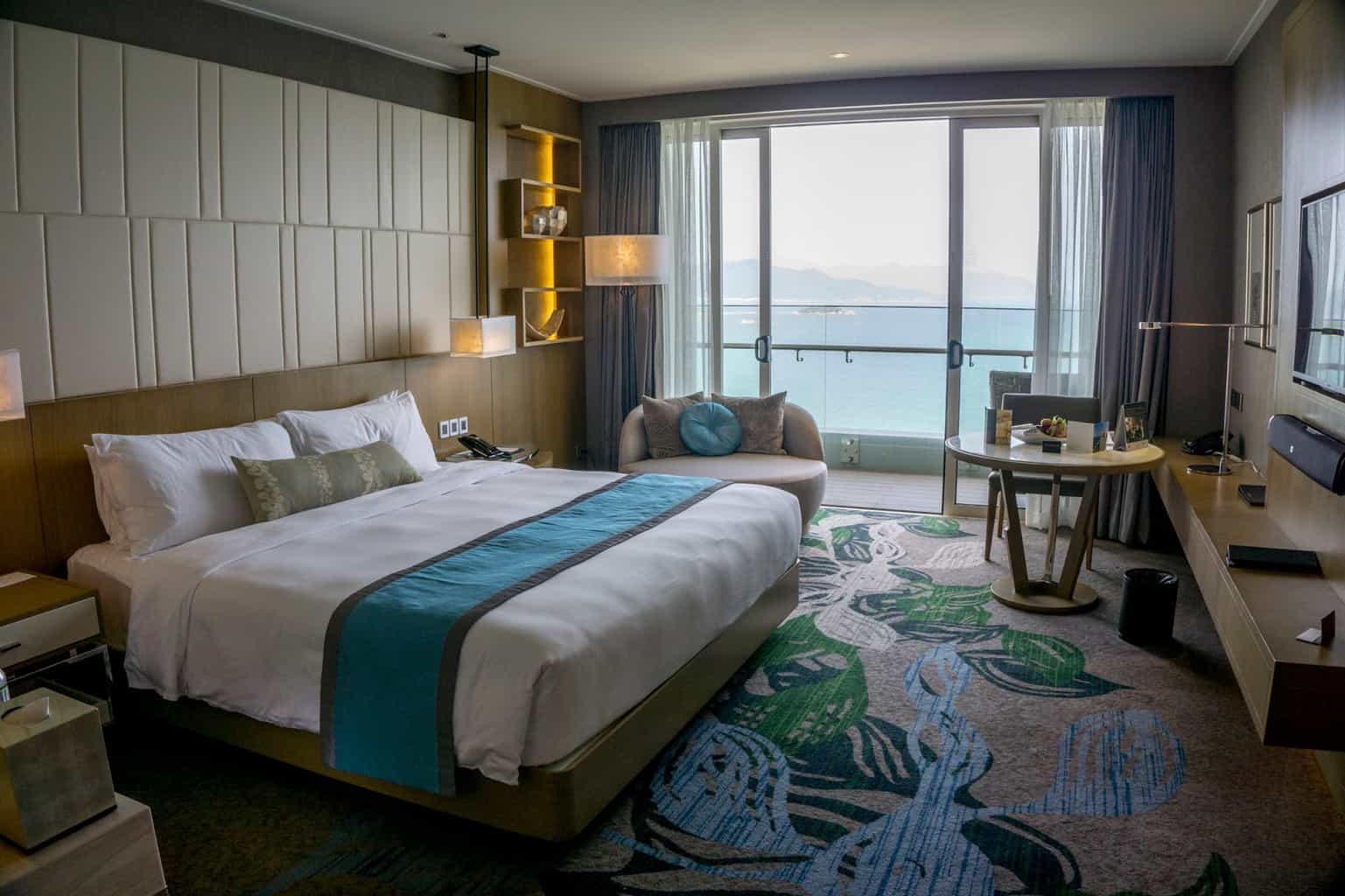 Ocean View bedroom at InterContinental, Nha Trang
l
In a nutshell
Located right in the middle of Nha Trang's beach front strip, this 19 storey property is the latest five star chain to join this coastal city's luxury hotel club.
Where is it?
Situated on the golden street of Tran Phu in Nha Trang City, the train station is 2km away, Cam Ranh International Airport is a 45 minute drive and the resort is 8km from the city centre.
Once a small fishing village, Nha Trang is now a stopover for annual yacht races, which begin their journeys as far away as Hong Kong. Nha Trang Bay stands as the 29th most beautiful bay in the world, chosen by Travel + Leisure for two successive years.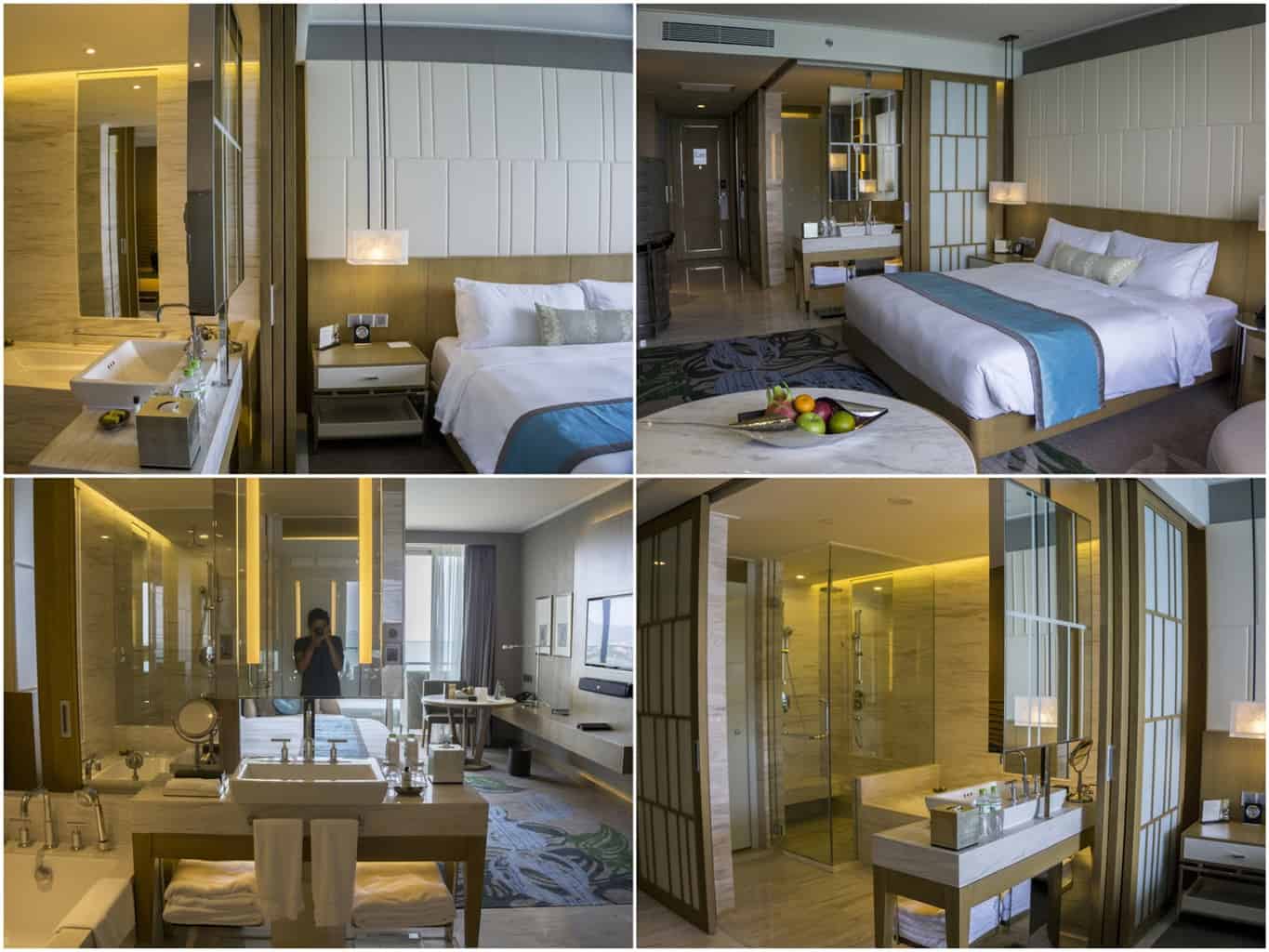 bedroom at InterContinental, Nha Trang
l
Style and character
Rooms are elegantly furnished with earth-tone décor, and all 277 have balconies, marble bathrooms and big mini bar cabinets.
The bathroom had sliding partition walls sectioning it off from the bedroom to personalise and maximise space and when fully closed, you're surrounded by mirrors – great for checking out the back of your hair do.
The somewhat harsh and masculine metal lobby is softened by colourful blown up images of local scenes (very good ones at that), and the three outdoor swimming pools come with private cabanas.
What's unique?
This hotel is an IHG Green Engage hotel. This is an online system that gives the hotels the means to measure their day-to-day environmental impact.
They can track how much energy, carbon and water they're using and how well they're managing waste. At the same time they can choose from over 200 activities designed to help them use fewer resources, improve their carbon footprint and reduce their water use.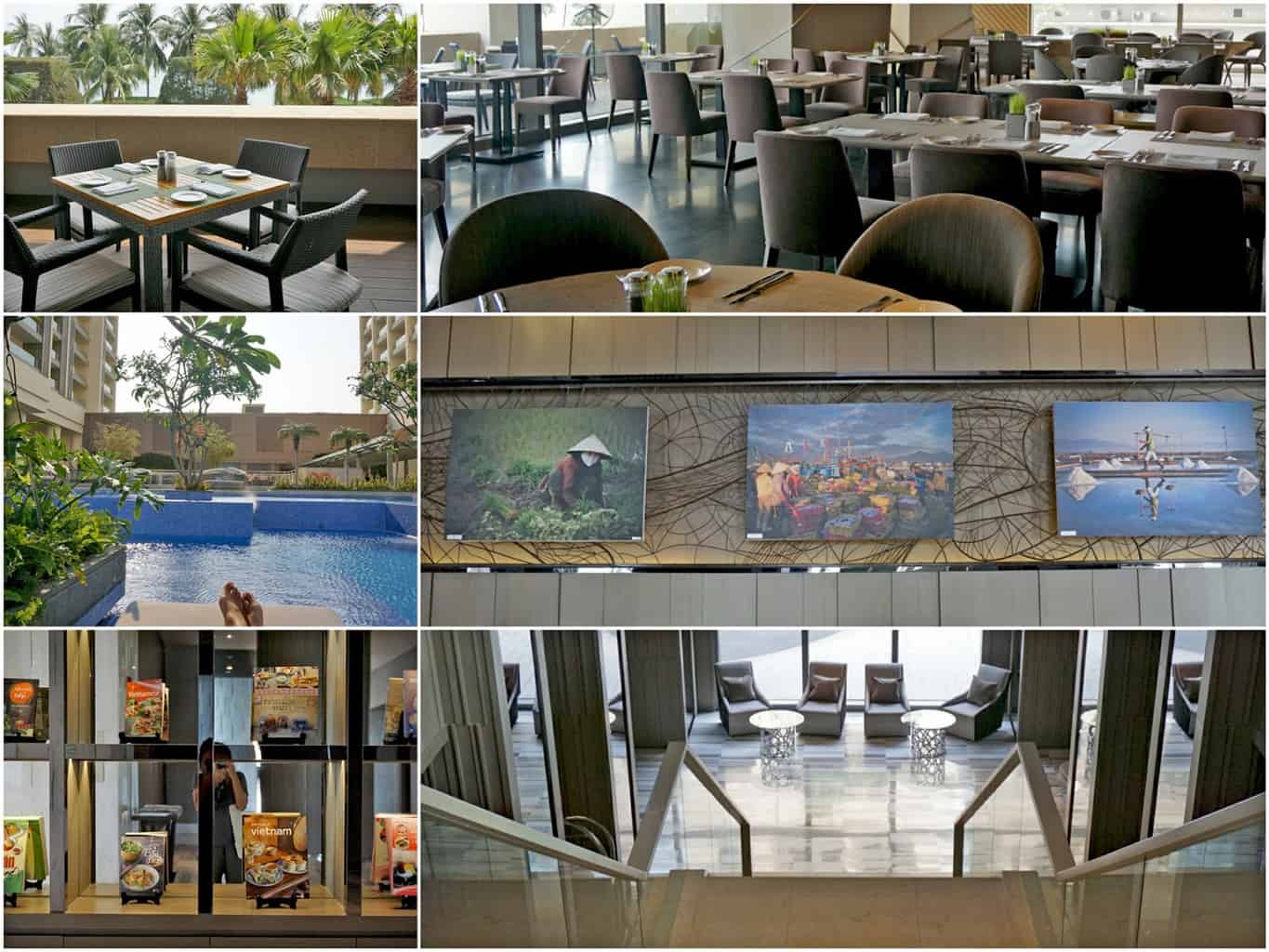 InterContinental, Nha Trang
l
Who goes?
Its seafront location inevitably means many leisure guests. But the property also caters to business clients, as well as families with young children with a Kid's Club that gives parents some well deserved (no doubt) time off.
Breakfast
Served in the all-day dining restaurant Cookbook Cafe, (also open from 11.00am for lunch through to 10.30pm for dinner) and recognising their diverse client base, it's an international offering.

There were lots of freshly baked breads and pastries, still in their silicon moulds fresh from the oven. The likes of peanut butter, whole tubs of Nutella, an array of freshly cut tropical fruit.
There's congee with condiments, dim sum, pork buns, a noodle station making bowls to order, a rice roll station, a whole roasted ham, radish cakes, chicken feet in black bean sauce, pork meatloaf, beef stew, fried noodles, a banh mi station, century duck eggs.
There was also a fresh juice bar, waffles with banana and caramel sauce, ice cream (for breakfast!), and I even saw someone with a whole pizza on their table. And then there was a honey bee cabinet with live insects came with five different types of honey.
The western offering was a good looking spread, with bacon that was actually crisp, beans, hash browns, a waffle or crepe station (it alternated each day), and good chocolatey Vietnamese coffee.
Healthy choices are available with calorie counts, low GI indicators and gluten free dishes.
The Cookbook Cafe restaurant has shelves lined with Vietnamese cookery books, which is a nice touch.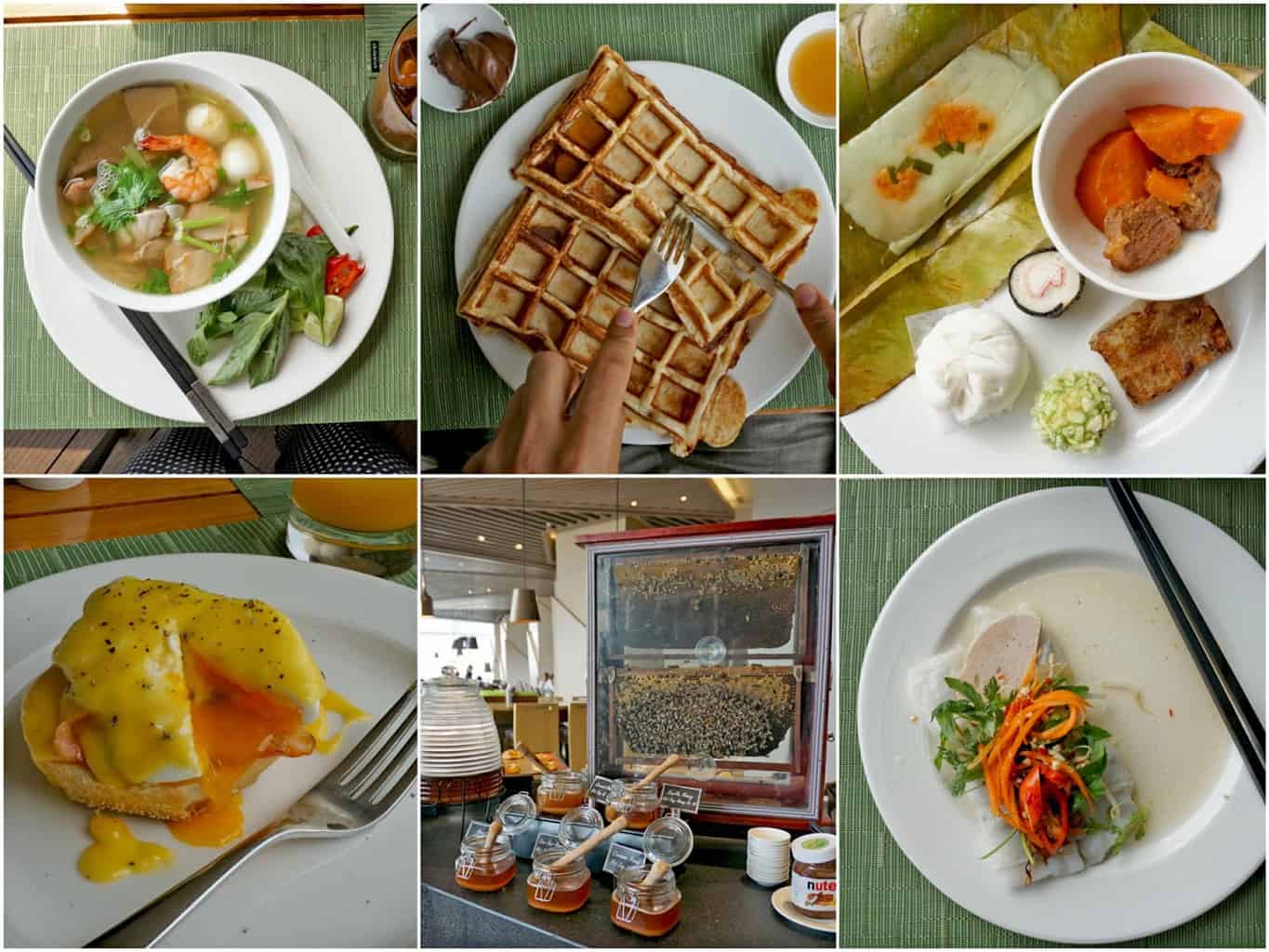 breakfast at InterContinental, Nha Trang
l
Service
The staff are a highlight of this hotel. All were very courteous, patient and accessible, always saying hello when walking past.
Liked lots / liked less
Liked lots. You can hear the sound of the crashing waves during the night when all else is quiet, and that is nothing but wonderful.
Liked less. I can't fault the hotel itself. But in terms of Nha Trang, you know you're in a tourist hotspot when restaurant menus are in Vietnamese, and Russian..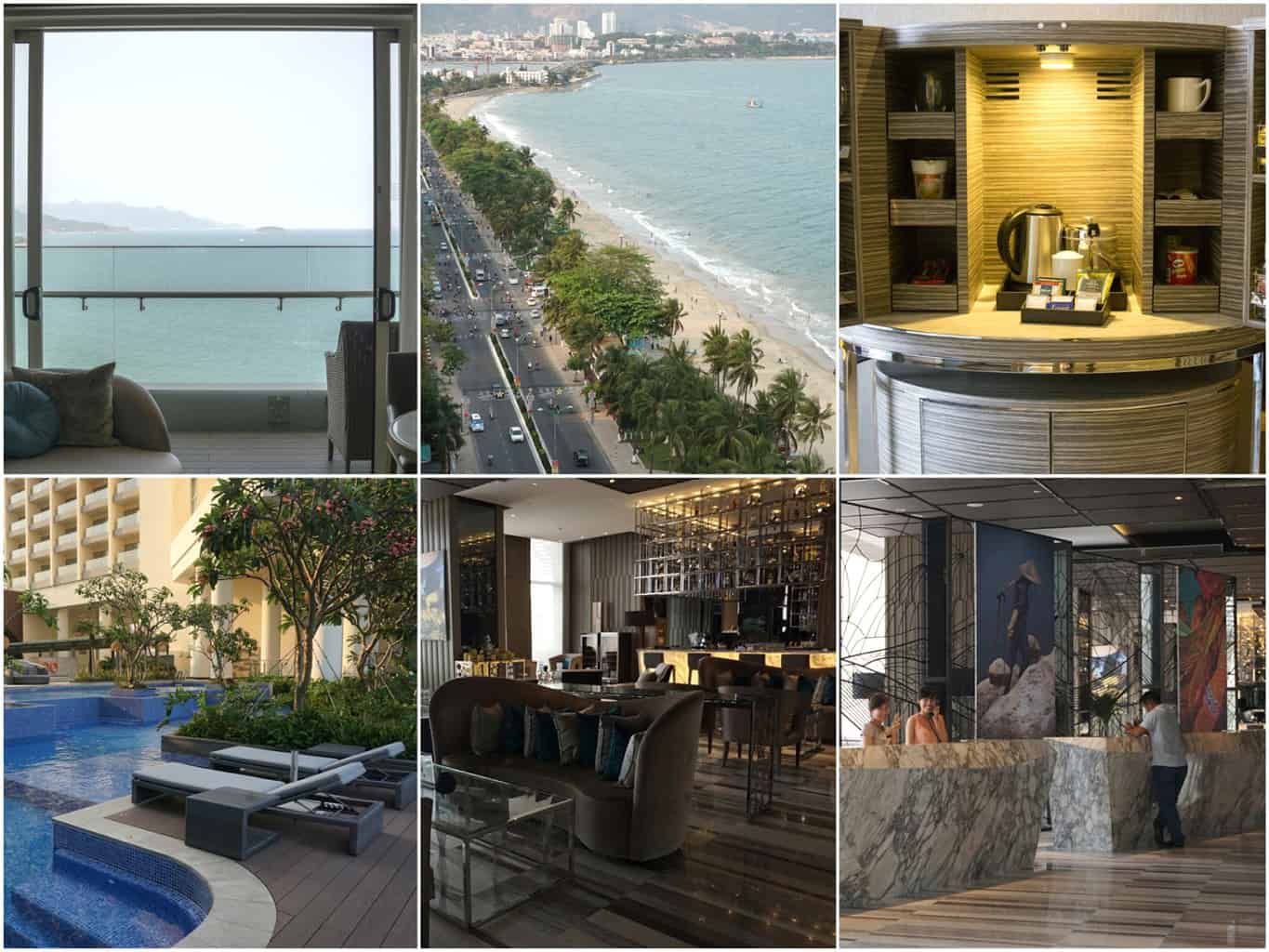 InterContinental, Nha Trang
l
Price point
Prices from around £83 a night for a deluxe king room to £140 for a premium king room, breakfast included.
Contact
32 – 34 Tran Phu, Nha Trang, Vietnam
1 800 007 697
Website
@InterConHotels
Note: This stay was kindly hosted by the hotel. All views remain my own.
Related posts
Week 8: VIETNAM – Sapa → Hanoi → Ha Long Bay → Hanoi
Week 9: VIETNAM – Hue → Hoi An
Week 10: VIETNAM – 6 day / 5 night motorbike tour from Hoi An to Da Lat
Week 11: VIETNAM – Da Lat → Nha Trang
Week 12: VIETNAM – HCMC → Mekong Delta → HCMC