Last Updated on June 10, 2020 by Leyla Kazim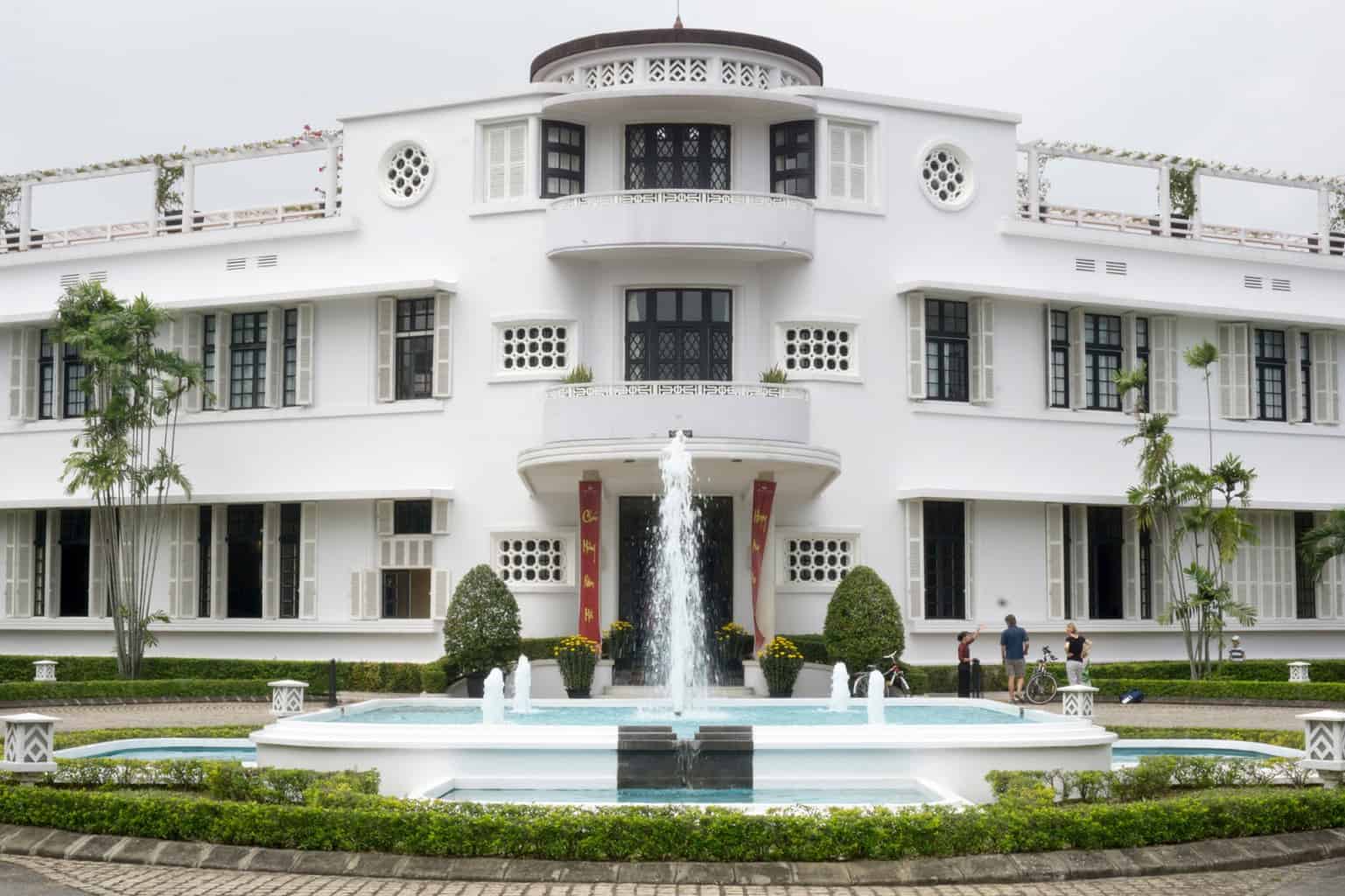 La Residence Hue Hotel and Spa, Hue
In a nutshell
A grand mansion built in 1930 as part of the former colonial governor's residence, this architectural show stopper overlooking Hue's Perfume River was restored and re-opened in 2005 as a deluxe hotel.
Where is it?
The hotel's 200 meters of frontage sits along the south bank of the city's Perfume River, with the terraces, gardens and banks of windows offering some splendid views of the city's Flagtower Bastion, Citadel and the Trang Tien Bridge.
It's a 25 minute drive to Phu Bai Airport Hue, two hours to Danang International Airport, and a five minute walk from the railway station.
Style and character
This is a grand colonial mansion, built in 1930, with a bowed façade, flanked by swept wings and anchored by a rotunda.
The art deco design touches can be seen throughout the hotel. They're found in the door frames of the reception hall and billiard room, the ceilings and doors of the restaurant, and in the indirect lighting and staircase banisters – all being hallmarks of the art deco movement.
Paris-based interior designer Brigitte Dumont de Chassart scoured design archives for these flourishes, also including the high ceilings, terrazzo floors, balconies and furnishings.
In three connected buildings, the hotel's 122 guest rooms and suites combine age-old charm and Asian opulence, with louvered shutters, hardwood floors and lofty ceilings. Each room features a private balcony or terrace with views of the river.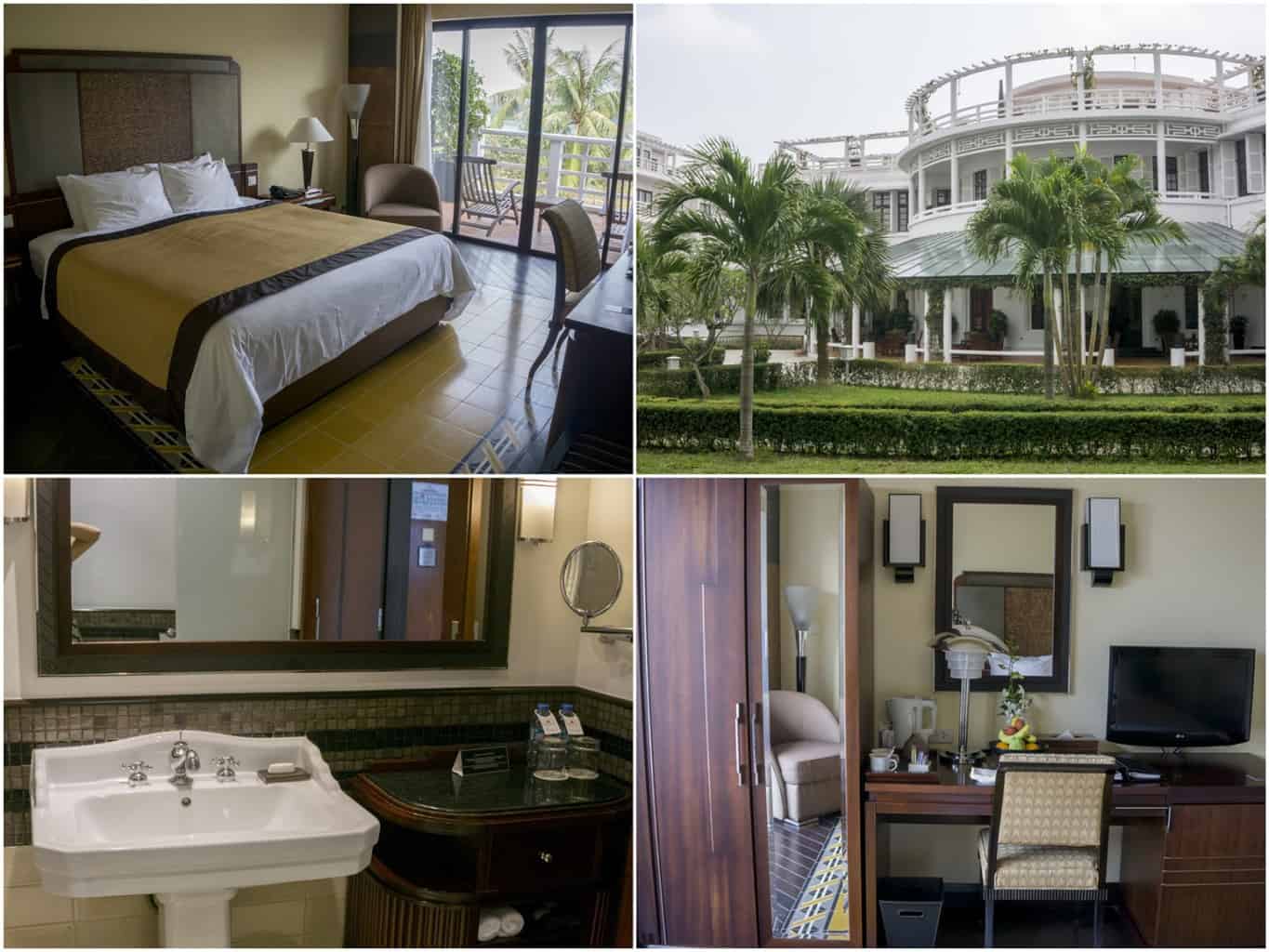 La Residence Hue Hotel and Spa, Hue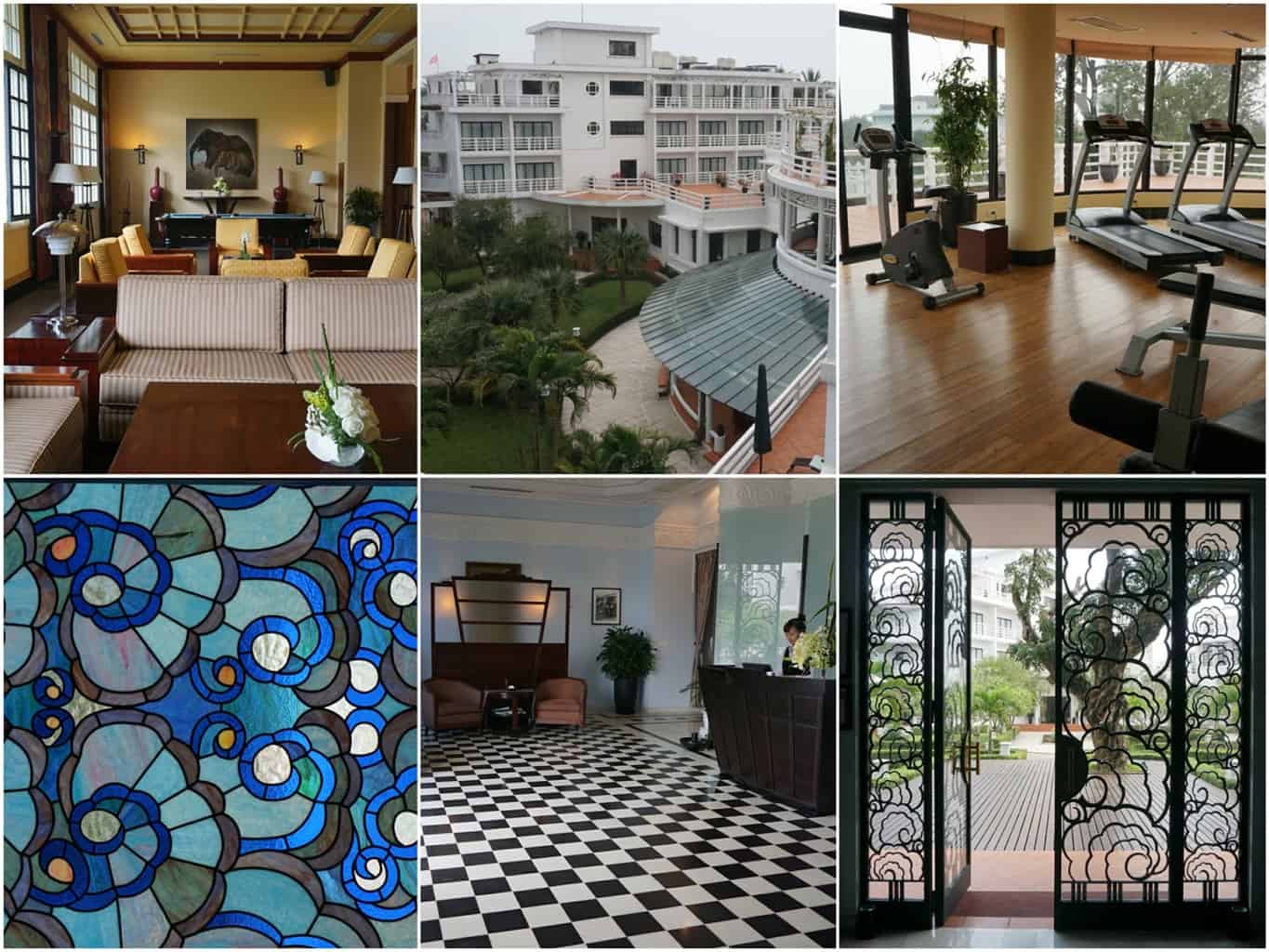 La Residence Hue Hotel and Spa, Hue
What's unique?
In the historic heart of the hotel's main building, Le Gouverneur Bar features a spectacular, original mural modelled from frescoes on the walls of the Musée des Colonies in Paris and the main post office in Lyon.
Who goes?

I noticed a significant proportion of the clientèle to be in the over 50's category, often friends in groups of four, but that is by no means to say we felt out of place.
There were also a few families spotted as well as young couples (honeymooners, I'm told), with those from the UK, America and France making up the majority of the customer base.
Breakfast
Served in the all-day dining restaurant Le Parfum, (also open from 11.30am for lunch through to 11pm for dinner) and recognising their diverse client base, it's an international offering with a pleasing slant towards French / Vietnamese.

There were lots of gorgeous freshly baked breads, the likes of kumquat jam, peanut butter, whole tubs of Nutella, jars of Vegemite, an array of freshly cut tropical fruit. Congee with condiments, fried tofu, dim sum, pork buns, a noodle station making bowls to order using herbs from the kitchen garden, along with an informative booklet about pho to take with you and read at your leisure.

The western offering was a good looking spread, with bacon that was actually crisp, beans, hash browns, a waffle or crepe station (it alternated each day), and very importantly, good coffee.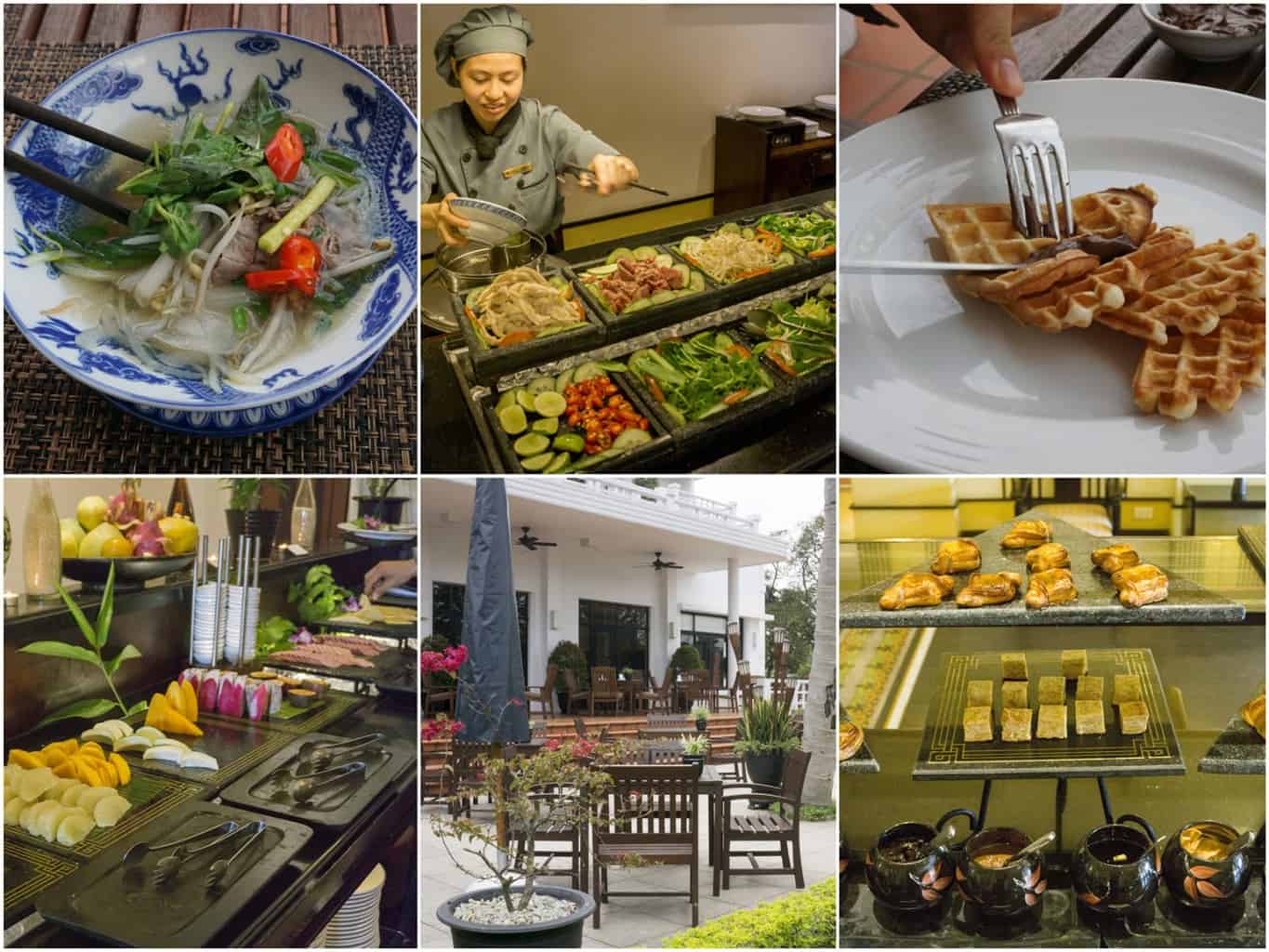 breakfast at La Residence Hue Hotel and Spa, Hue
Dining
The hotel's main restaurant, Le Parfum, is unquestionably a beautiful space – airy, high ceilinged, boasting French art deco design evoking the 1920's and 1950's.
The menu offers Vietnamese specialities as well as a corner dedicated to a fusion with France. The chef sources his ingredients from across the country according to where's best: vegetables from Da Lat, fish from Nha Trang, coffee from the Central Highlands, others from Danang and Hanoi.
There was the likes of deep fried squid ravioli, a smooth crab and asparagus soup with hearty chunks of crab leg, a vibrant banana blossom salad nestled in the hollow of a petal with crushed peanuts and coriander.
Fresh spring rolls played host to whole plump prawns, a single spire of blooming chive sticking out, with carrot, cucumbers, bean sprouts. Other prawns were coated in puffed young rice, and yielding beef tenderloin came marinated in ginger, with a flourish of candied ginger on top.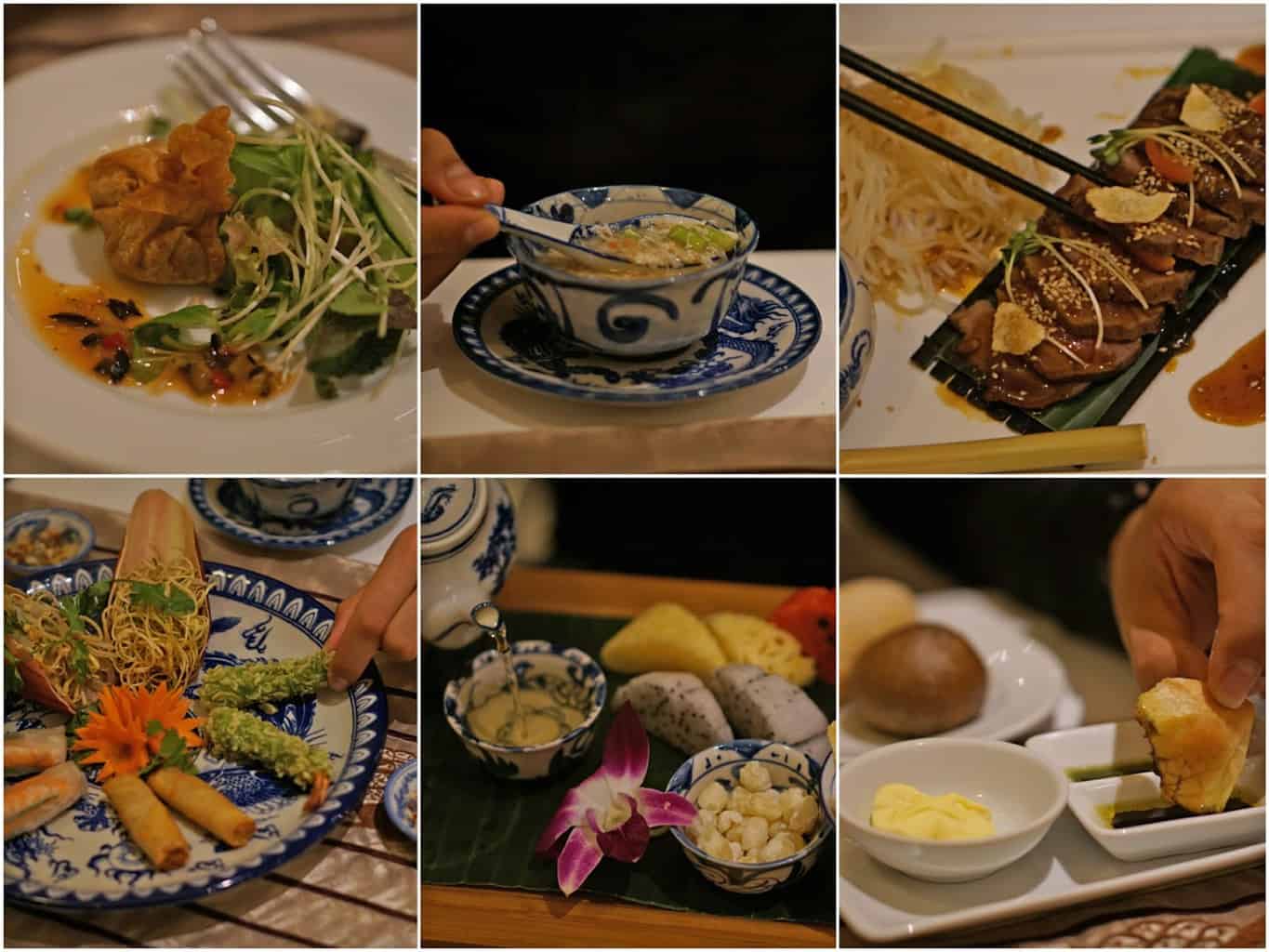 Dining at Le Parfum
La Residence Hue Hotel and Spa, Hue
Service
The restaurant's attention to detail and spot on service was particularly noticeable; at breakfast I left the table to get more food and returned moments later to find my cutlery replaced and napkin refolded.
Staff in general were very courteous, patient and accessible, always saying hello when walking past.
Liked lots / liked less
Liked lots. If design and architecture is your thing, and even if it isn't, it's hard not to appreciate this property's splendid aesthetics.
The hotel has a large kitchen garden that supplies the restaurant with a whole range of fruit, vegetables and herbs, which is great to see.
I also very much liked the pool table available to use for free, as well as an in-house movie channel that shows a different film every day, three times a day.
Liked less. Whilst it's a short taxi drive from the main part of town, that translates to a 1km walk if you want to do it by foot. Which may be a little too long for some.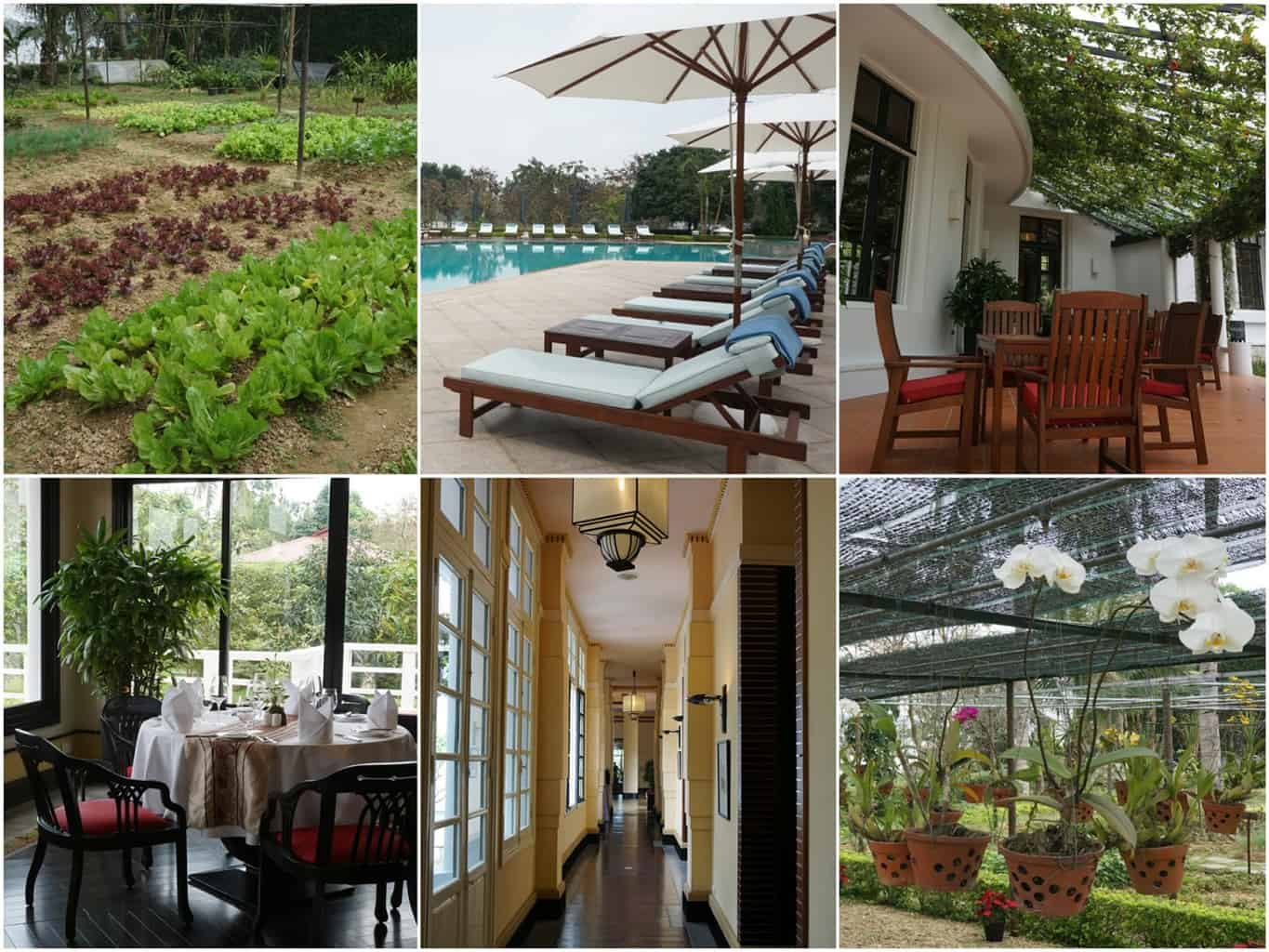 La Residence Hue Hotel and Spa, Hue
Price point
Prices from around £100 a night for a Superior Double to £400 for a Deluxe Suite, including breakfast.
Contact
5 Le Loi Street, Hue
+84 (0)5 43 83 74 75
www.la-residence-hue.com
@laresidencehue
Note: This stay was kindly hosted by the hotel. All views remain my own.


Related posts

Week 8: VIETNAM – Sapa → Hanoi → Ha Long Bay → Hanoi
Week 9: VIETNAM – Hue → Hoi An
Week 10: VIETNAM – 6 day / 5 night motorbike tour from Hoi An to Da Lat
Week 11: VIETNAM – Da Lat → Nha Trang
Week 12: VIETNAM – HCMC → Mekong Delta → HCMC