Last Updated on November 17, 2022 by Leyla Kazim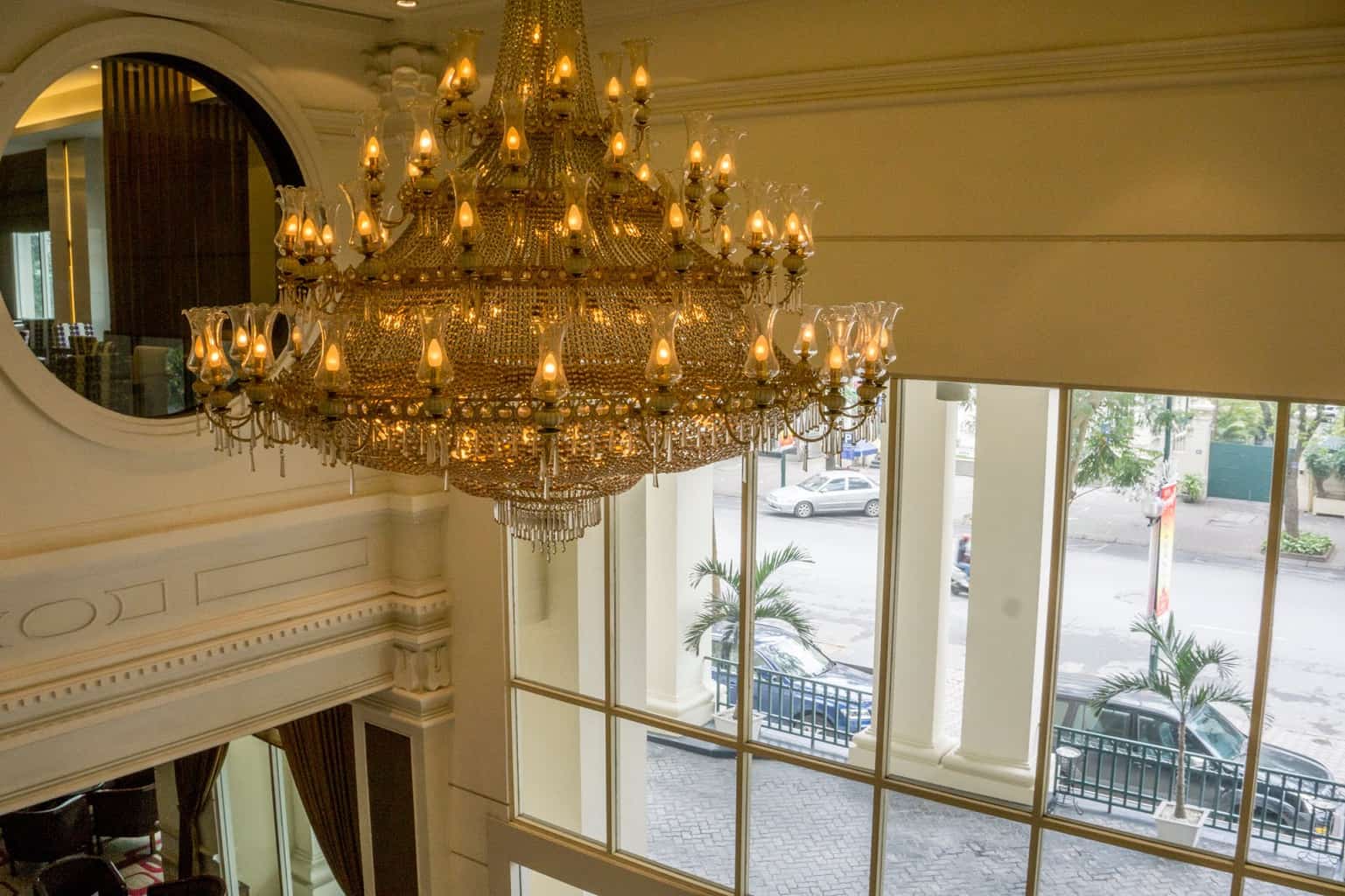 lobby chandelier at Mövenpick Hotel Hanoi
In a nutshell
A great value stately five star property of Swiss heritage, with 154 well-appointed rooms, just a short drive from Hanoi's atmospheric old quarter.
Where is it?
The Mövenpick Hotel Hanoi is located in the heart of the city's central business district. Noi Bai International Airport is 40 minutes away by car, and the city centre and old quarter is just five minutes away.
It's a 2 minute walk to the Friendship Palace Exhibition Centre and the hotel is about 8 km from the National Convention Centre.
Style and character
The hotel features elegant French-colonial architecture, well-represented on the outside of the building and in the chic, bright lobby with grand chandelier. But the design of the rooms themselves are not quite to my taste, with some harsh contrasting colours (black, silver, green, purple) where classic and muted tones might have worked better.
But then, what do I know about interior design.
I did like the fact the bedroom floor was wood though – I much prefer it to carpet.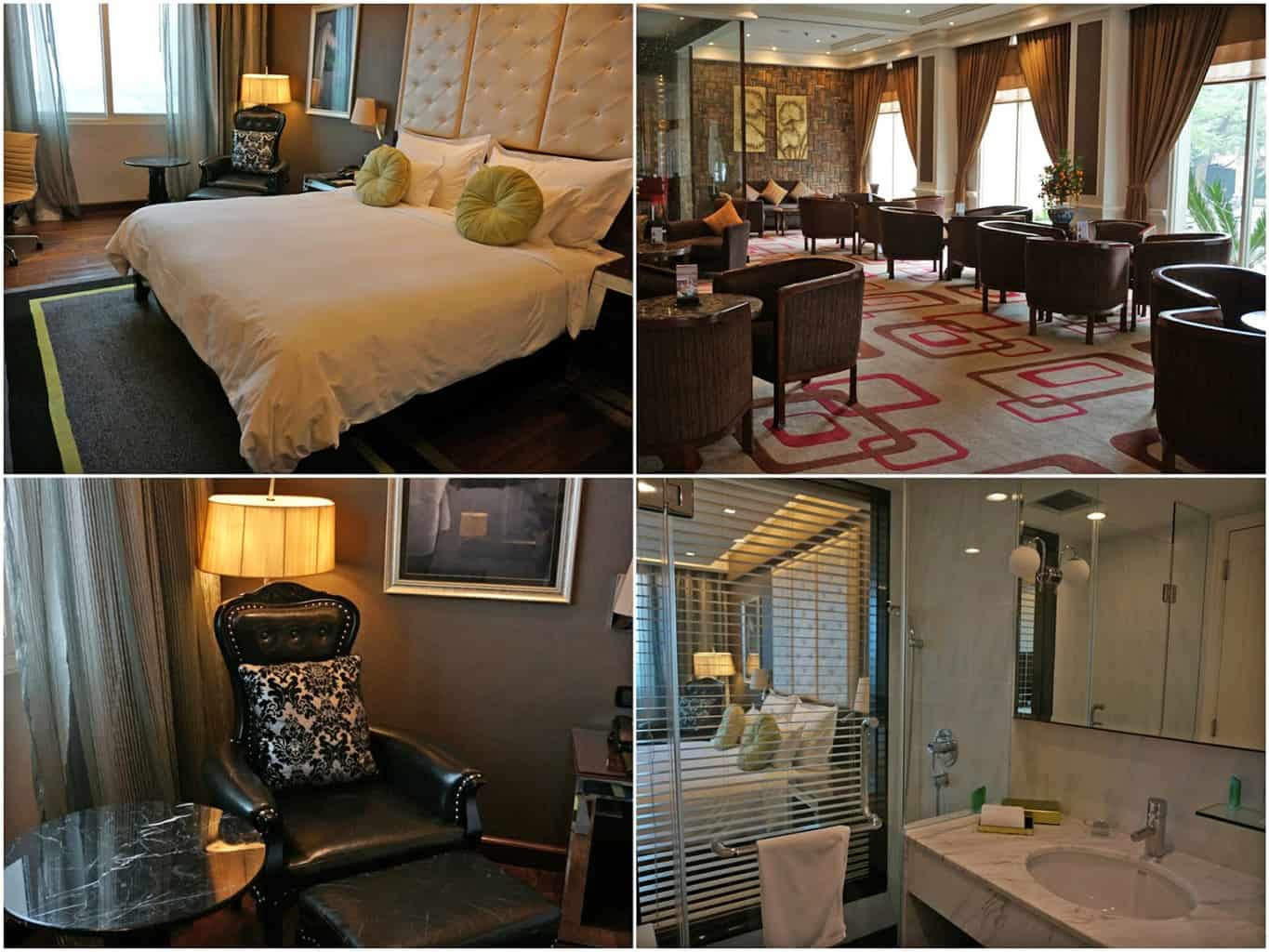 bedroom at Mövenpick Hotel Hanoi
What's unique?
The Mövenpick group has been recognised as the most Green Globe certified hotel company in the world, such is their commitment to sustainable environments. That's pretty commendable stuff.
They also have a really impressively kitted out gym. Along with all the usual free weights and resistance machines, the Mövenpick Hanoi has treadmills, bikes, cross trainers and even a smith machine squat rack, something of a rarity in hotel gyms.
Who goes?
I suspect a lot of business people use this hotel, but it doesn't feel like a business hotel, in that it is both homely and bustling – I tend to associate them with being dull and lonely places.

But I noticed mostly leisure tourists at breakfast. A lot of couples, some groups of friends, a few families.
Breakfast
Served in the all-day dining restaurant Mangosteen, (with buffets available at lunch and dinner too) and recognising their diverse client base, it's an international offering with a pleasing slant towards French / European.
There were lots of gorgeous freshly baked breads, including brioche rolls with salt crystals that I slathered inordinate amounts of Nutella over. The likes of miso, congee (plain and chicken), a pho station making bowls to order.
Also fried egg noodles, curries, western fry-up stuff, an egg station, yoghurt, fruit, museli, meats, cheeses, French toast, little pancakes (with cereal in the middle, for texture I guess..?), ready made banh mi baguettes. And all to the sounds of Vietnamese ballad singers crooning in the background.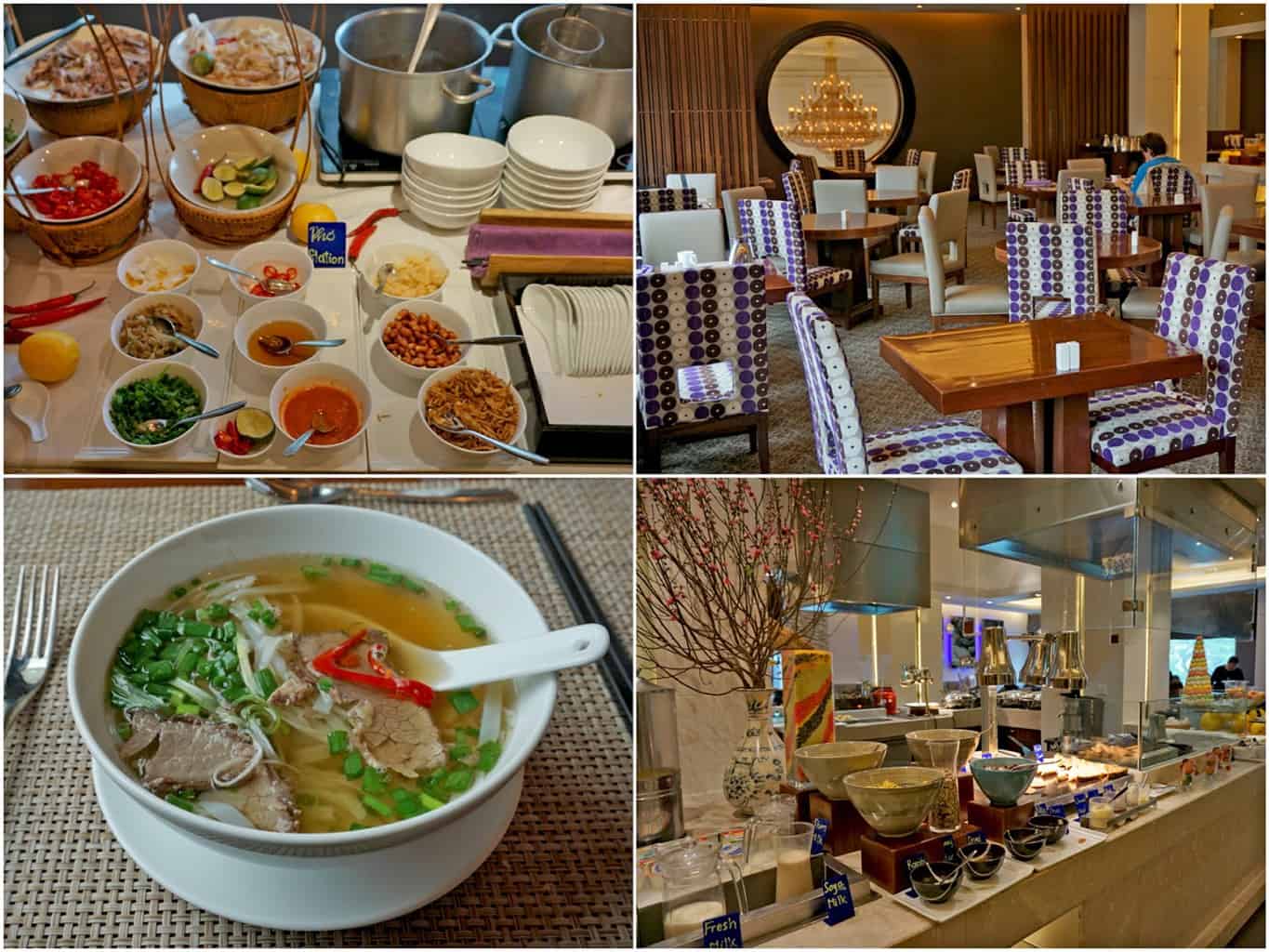 breakfast at Mövenpick Hotel Hanoi
Service
The front desk staff were exceedingly helpful getting us a Vietnamese SIM card. They made a quick call when we went down to request one and within a few minutes it was delivered. They also set it up and ensured it was working for us.
Liked lots / liked less
Liked lots. It's literally around the corner from the train station which is very handy if you're entering or leaving the city via that means.
Likes less. Whilst it's a short drive from the old quarter, that translates to about a 1km walk if you want to do it by foot. Which may be a little too long for some. But then that's the sacrifice for the more spacious rooms in this part of town.
Price point
Prices from around £90 a night.
Contact
83A Ly Thuong Kiet Street, Hoan Kiem District, Hanoi
+84 4 38 22 28 00
Website
@MovenpickHotels
Note: this stay was kindly hosted by the hotel


Related posts
Week 8: VIETNAM – Sapa → Hanoi → Ha Long Bay → Hanoi
Week 9: VIETNAM – Hue → Hoi An
Week 10: VIETNAM – 6 day / 5 night motorbike tour from Hoi An to Da Lat
Week 11: VIETNAM – Da Lat → Nha Trang
Week 12: VIETNAM – HCMC → Mekong Delta → HCMC