Last Updated on June 7, 2021 by Leyla Kazim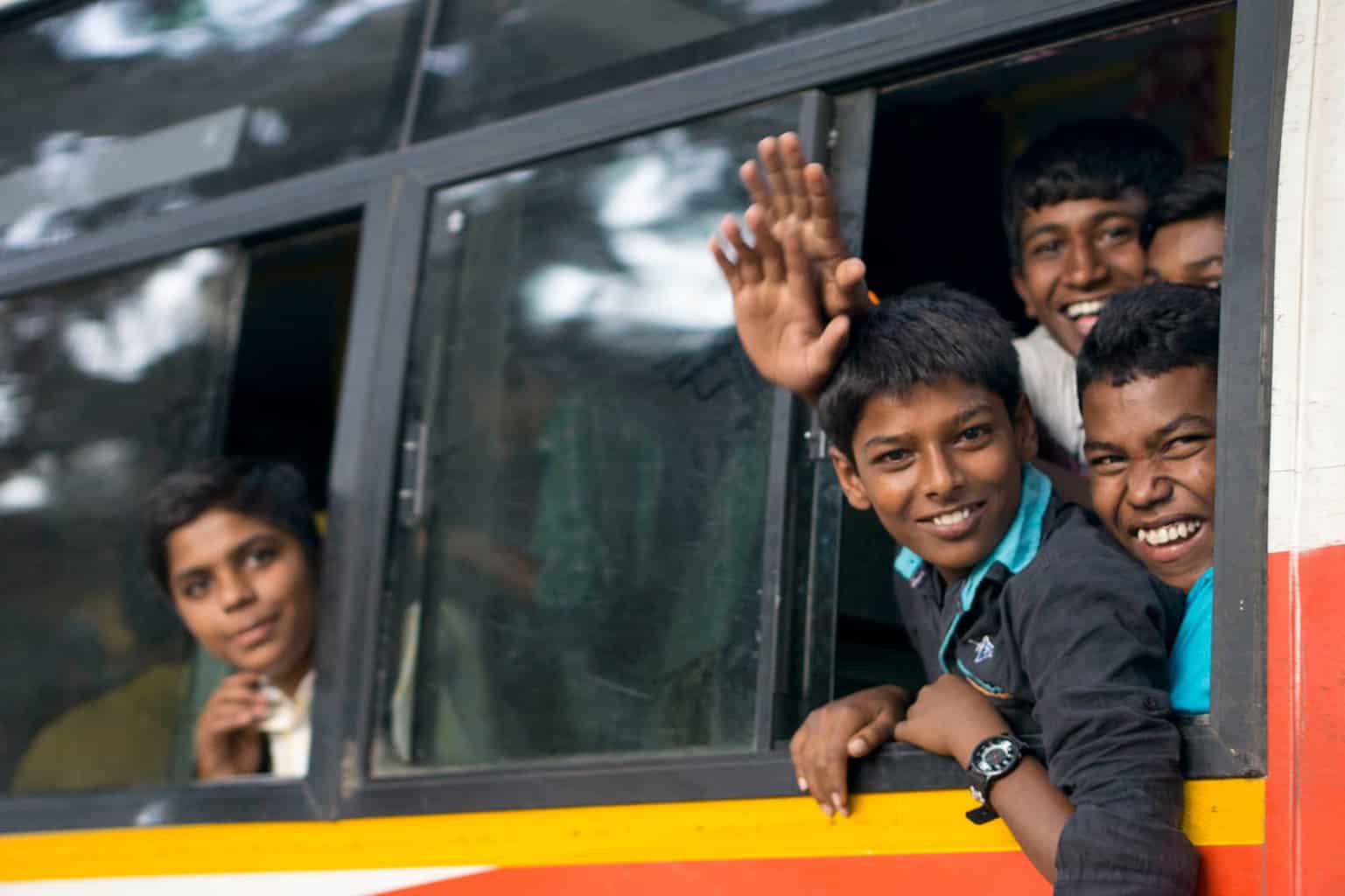 Image of the week: kids on their school bus, Mysore (more images at end of post)
Where in the world
A flight to Bangalore where we spent one night (more of a stopover), then a two hour train to Mysore for three nights. We then left the state of Karnataka and moved further south into Kerala.
There was a two hour bus ride from Mysore to Wayanad where we stayed for two nights, then a seven hour overnight bus to Kochi.

Thoughts
Bengalaru (I much prefer its former name of Bangalore), is slick and high-tech. Huge billboards advertise the latest apartment complex to have been built, with names like 'Chartered Beverly Hills' and 'Utopia Layout'. People drive cars that haven't been battered and scuffed into next week, the roads are wide, well paved, and people stick to their lanes. It's easy to see why it's known as the 'Silicon Valley of India' – everyone looks like they've just come from the office.
We didn't get enough time to explore and with hindsight, I would have spent one night less in Mysore and one more here – I hear the food scene is pretty great. But then where in India isn't it.
Then there's Mysore, where sarees are brighter, skin is darker, smiles are bigger, and food is hotter. It's like the whole place has been tuned to high contrast. If this is textbook south India, then it's my kind of India.
I had my first proper encounter with Indian flowers in Devaraja Market. I'd heard about their potency and seen strings of them adorning the hair of the local women, but I had yet to experience them on this scale.
What must have been a bazillion pristine flower heads were tipped out of great delivery sacks and sold on in huge amounts to customers for weddings, parties, celebrations. Lotus, jasmine, roses, carnations, chrysanthemums, marigolds, more. Combined, the aroma was intoxicating and almost overpowering. There must have been tonnes of them.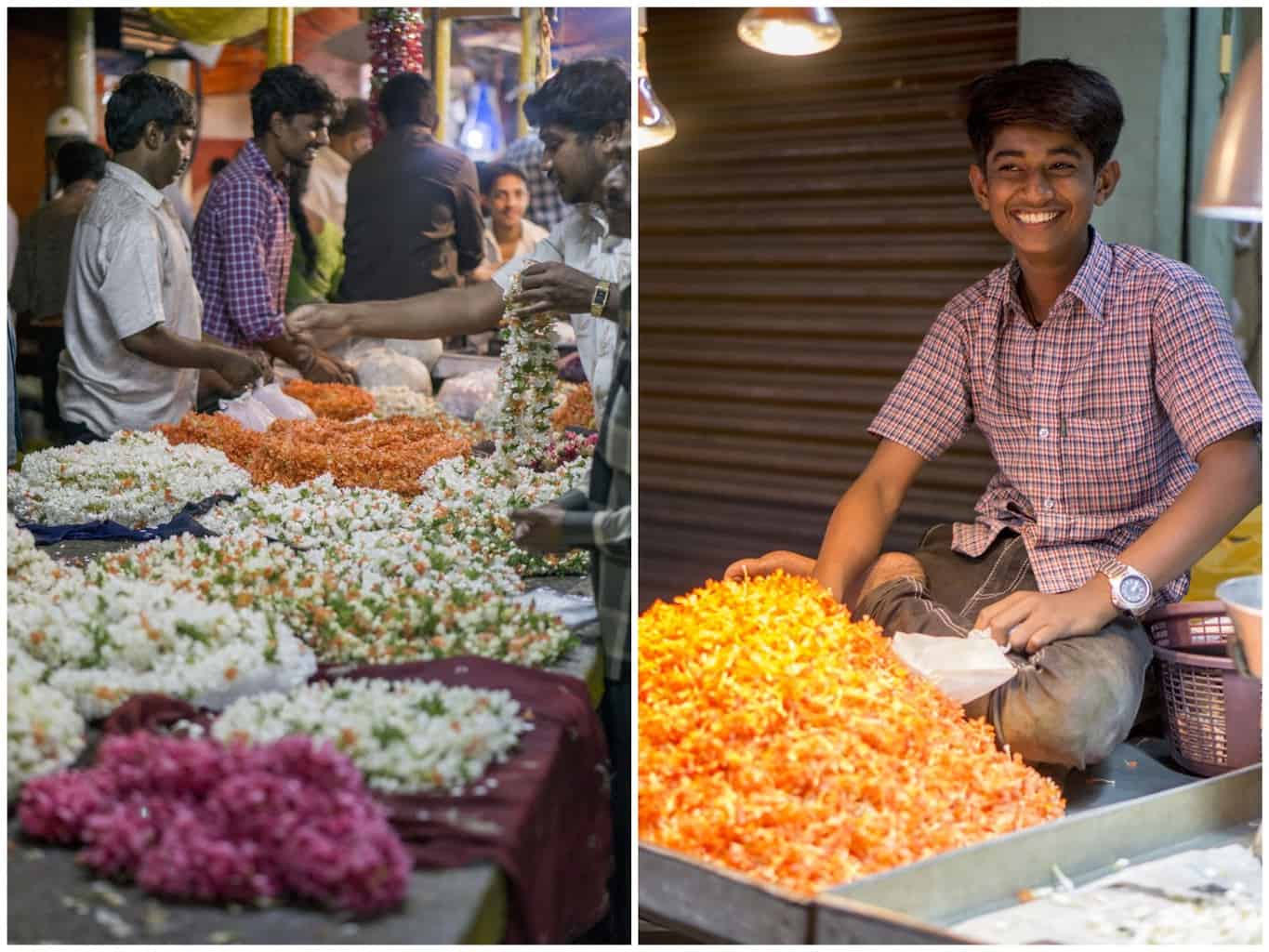 Indian flowers in Devaraja Market, Mysore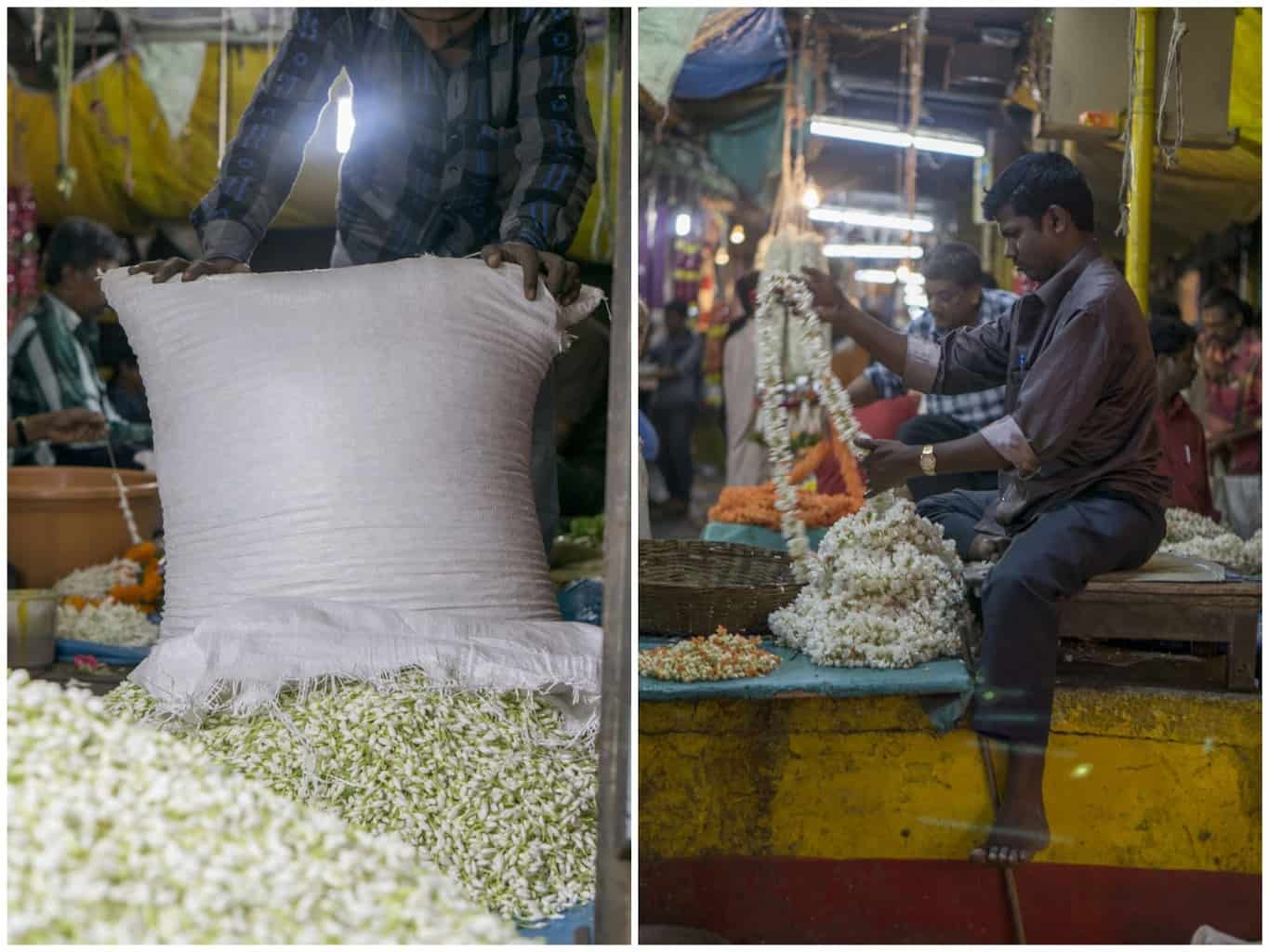 Indian flowers in Devaraja Market, Mysore
jh
Wayanad is a district in the state of Kerala, known as 'God's own country', green with forests and plantations and the tall and dead straight thin trunks of palm trees. All the spices we love in Indian cooking thrive here thanks to the altitude and soil – ginger, cardamom, cloves, pepper, nutmeg, turmeric, vanilla, as well as swathes of tea and coffee bushes, bananas, and avocados that Indians don't really like and so are left to the monkeys.
Some days dawn to heavy mists rolling in, with moisture condensing on leaves and dripping as the sound of rain. Birds with bright colours flash across your path from one tree to another, and their are wildlife sanctuaries with elephants and tigers and indigenous hill tribes. Swoon.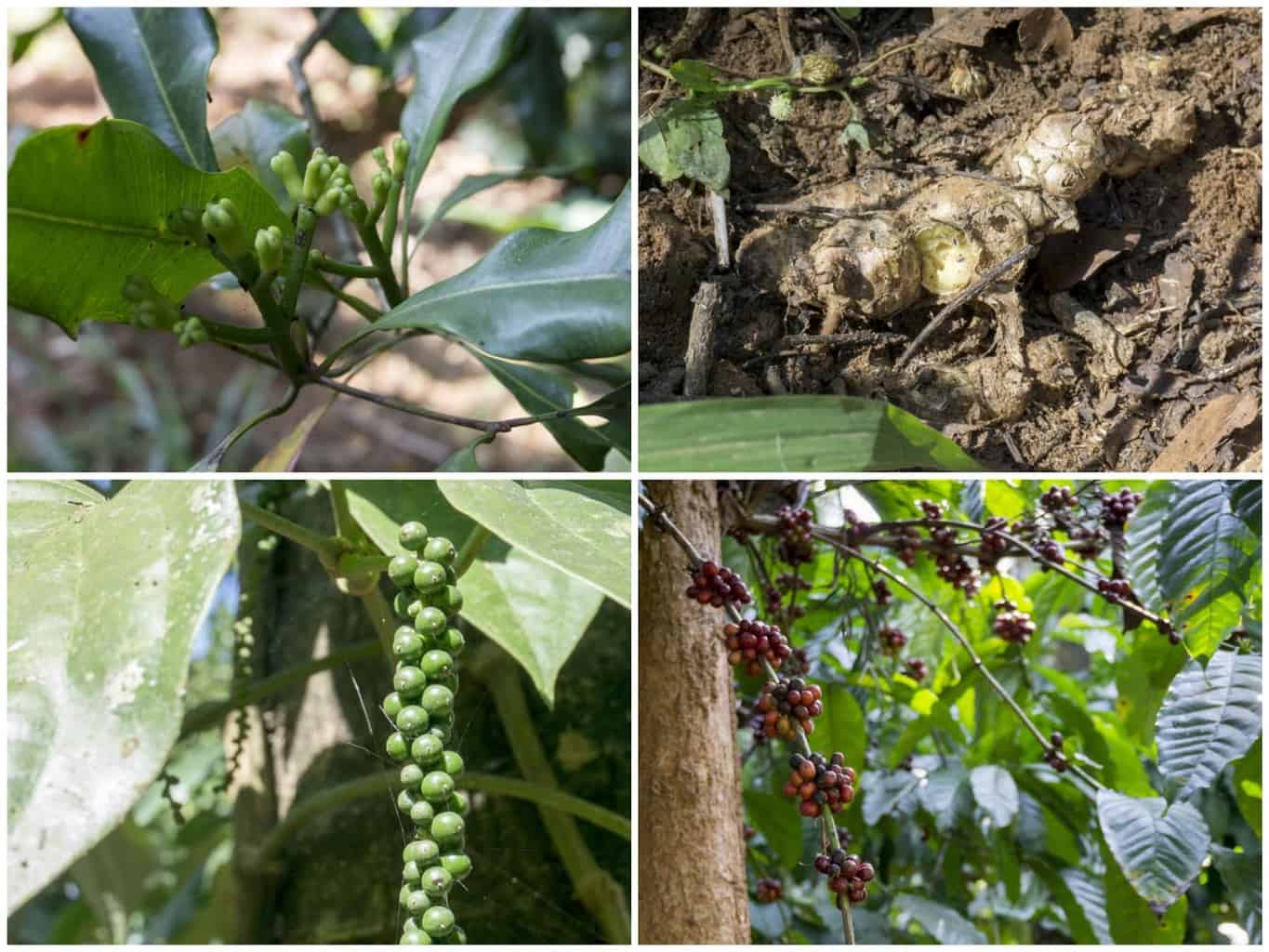 from top left: cloves, ginger, pepper, coffee beans
The best things I ate this week
What to eat in Mysore
Thali. Thali meals are found all over India and are comprised of a selection of different dishes, this one being vegetarian and reflective of Andhra cuisine (hot and heavily spiced).
In the south they're often served on a banana leaf. This one included: vegetable fry (potatoes, cabbage, carrots), daal, tangy lime pickle, fresh yellow cucumber chutney, sambar (lentil based veg stew), spicy rasam (a South Indian soup with tamarind as a base), poppadom, curd and piping hot rice.
We had three free top ups of everything – the guy keeps coming round with it all and dishing out more. Each meal was 90 rupees, about 90p. This was also our first attempt at eating rice with a hand (see more on that below) – I think we did pretty well.
Meal had at RRR Hotel restaurant on Gandhi Square in Mysore, recommend by some local foodies.
Majjiga mirapakaya. Green chillies soaked in buttermilk, sun-dried, then deep-fried. They're crispy, salted, and very hot. Entirely addictive, and should these be matched with a cold beer, you have something quite special. These came with the above thali meal and are a typical Andhran accompaniment.
Aakki roti. A rice pancake unique to the state of Karnataka. It had onions, green chillies, grated coconut, coriander, cumin and also dill, which seemed unusual but was very good.
Masala abode. Deep fried spiced lentils and dillweed patties.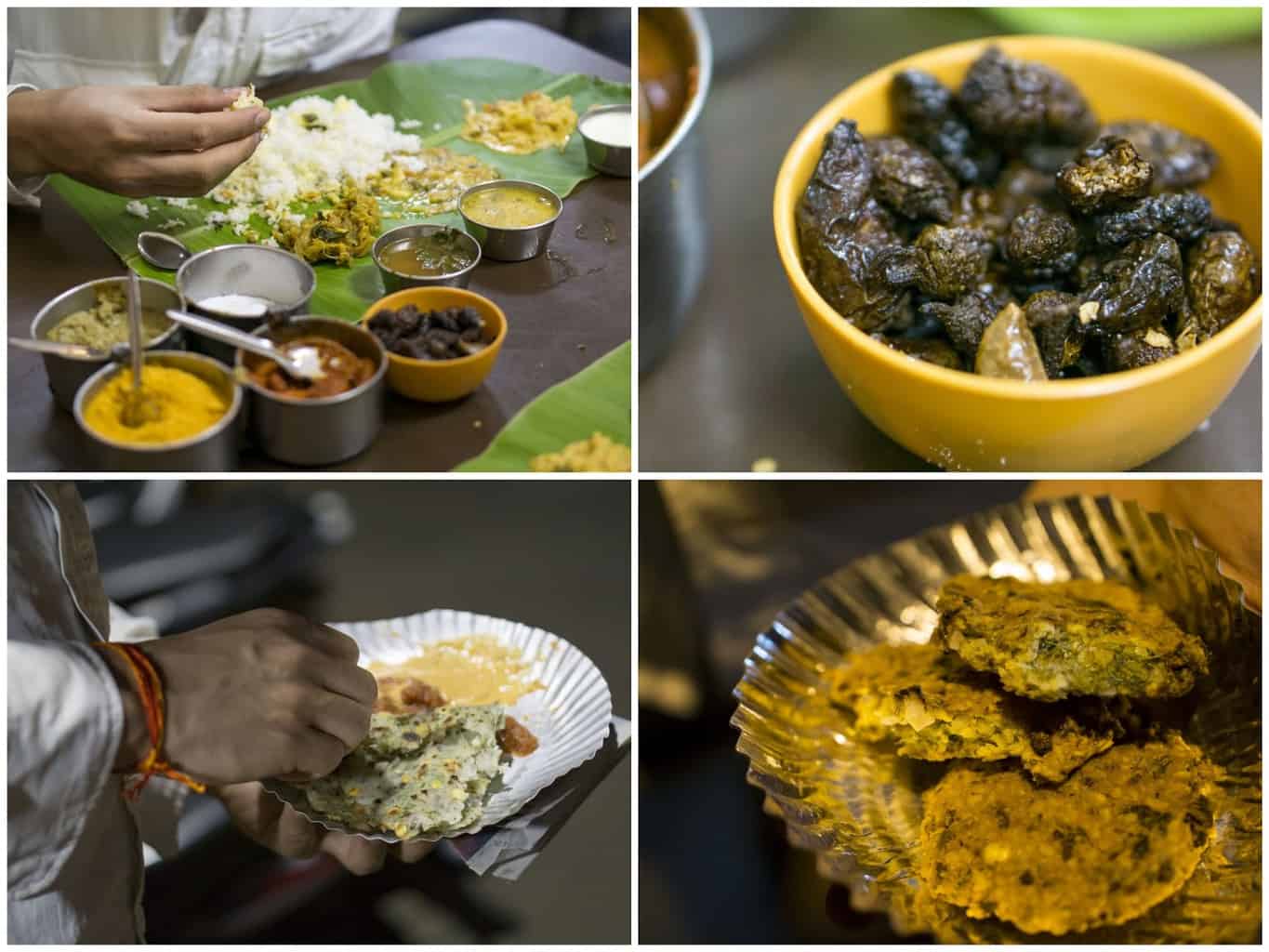 from top left: thali meal, majjiga mirapakaya, aakki roti, masala abode
Street food must-eat
Street food in Mysore
Dry gobi. There is a strip of street food vendors in Mysore called Chat Street on Krishna Vilas Road. One of the most sought after dishes from here is dry gobi – cauliflower florets coated in a spicy red sauce (curd, chilli powder, garlic, ginger, curry leaves), deep fried, served with a squeeze of lime, raw onions, and fried chillies. 30p for a plate. Excellent.

The people to get them from is father and son team Abid and Usman. The duo recently won the Best Street Food Award at the Oggarane Dabbi, a cookery competition organised by Zee Kannada, a regional channel.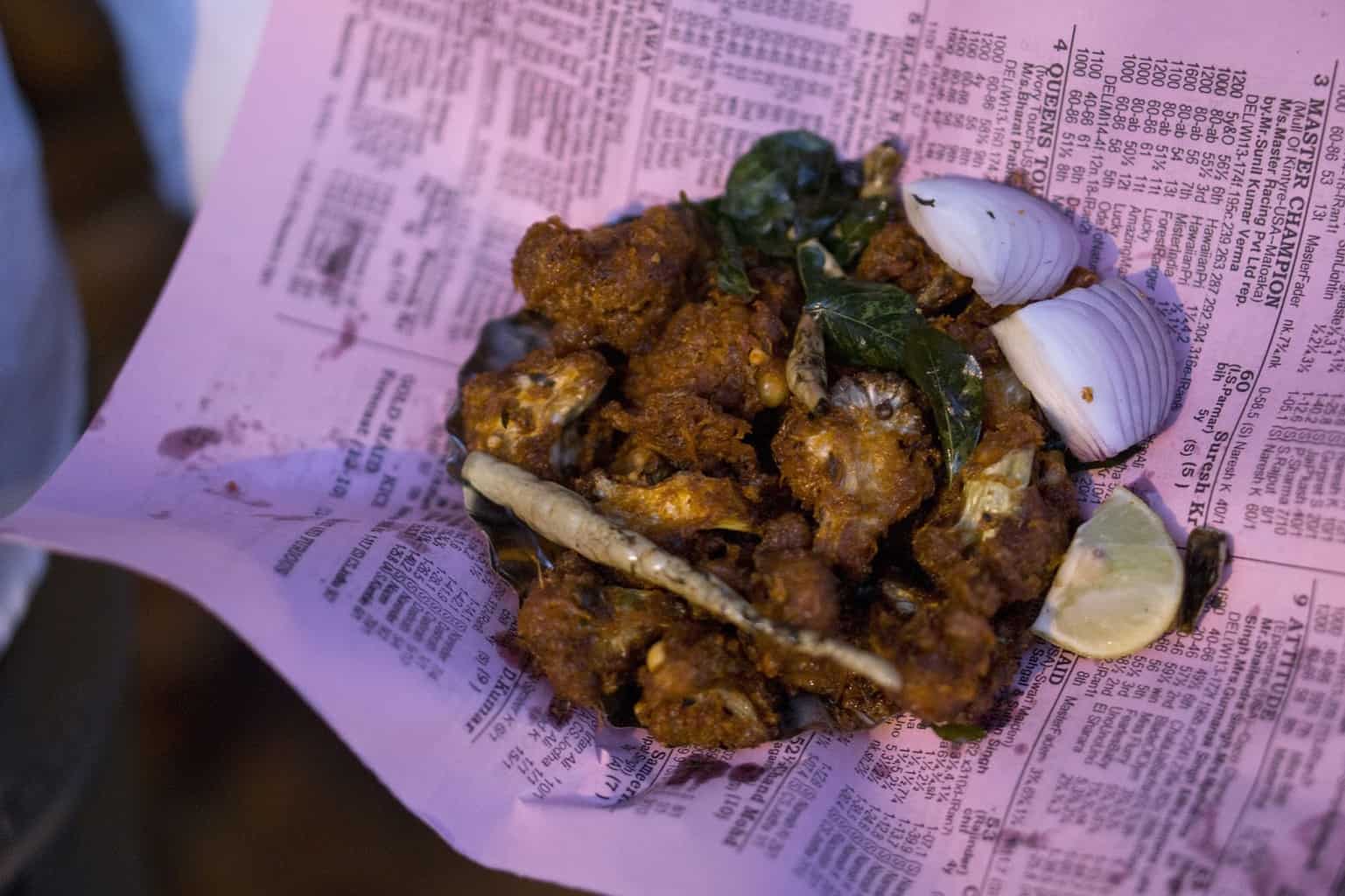 dry gobi from Chat Street, Mysore
Local lingo
Verum peda verum pedda – it acts as an exclamatory remark on something great
Usage:
– How was your meal?
– Verum pedda
Roots in the Malayalam language spoken in Kerala.
Did you know?
There are indigenous hill tribes in Kerala called the Paniyan people. Our guide for one of the days in the district of Wayanad is one of the very few who can speak their language, one which is only vocal and has no written word.
Because of his ability to communicate with them where others can't, he has unrivalled access to their communities.
We walked with him a little while into the forest and came across a family in one of these villages. They lead a primiative and simple life of mud huts, no electricity, and spring water gathered from a local stream.
The Paniyan people don't know how old they are as they don't use calendars or have documentation. The woman gradually increase the size of their ear piercings over time by stuffing them with rolled up leaves, significant in their culture. It's by the size of the hole in the ear lobe that an estimate of age is made.
They earn money by picking tea and coffee, with which they buy rice. If they haven't quite earnt enough, they supplement the rest of their diet with what they hunt and gather from the depths of the forest.
The picture below is of the matriarch of the family – a great face. The other is of their home – a very solid structure with a floor of dried cow dung. Pitch black but very cool inside.
The house is made up of two areas, one for living and one for sleeping and cooking, and three generations live in this modest home. The woman's daughters were too shy to come out, but the grandchildren did. As we were leaving, the three-year-old picked up a hoe and set to work on a patch of earth.
Our guide was fantastic – Sabu from www.wayanad-naturetours.com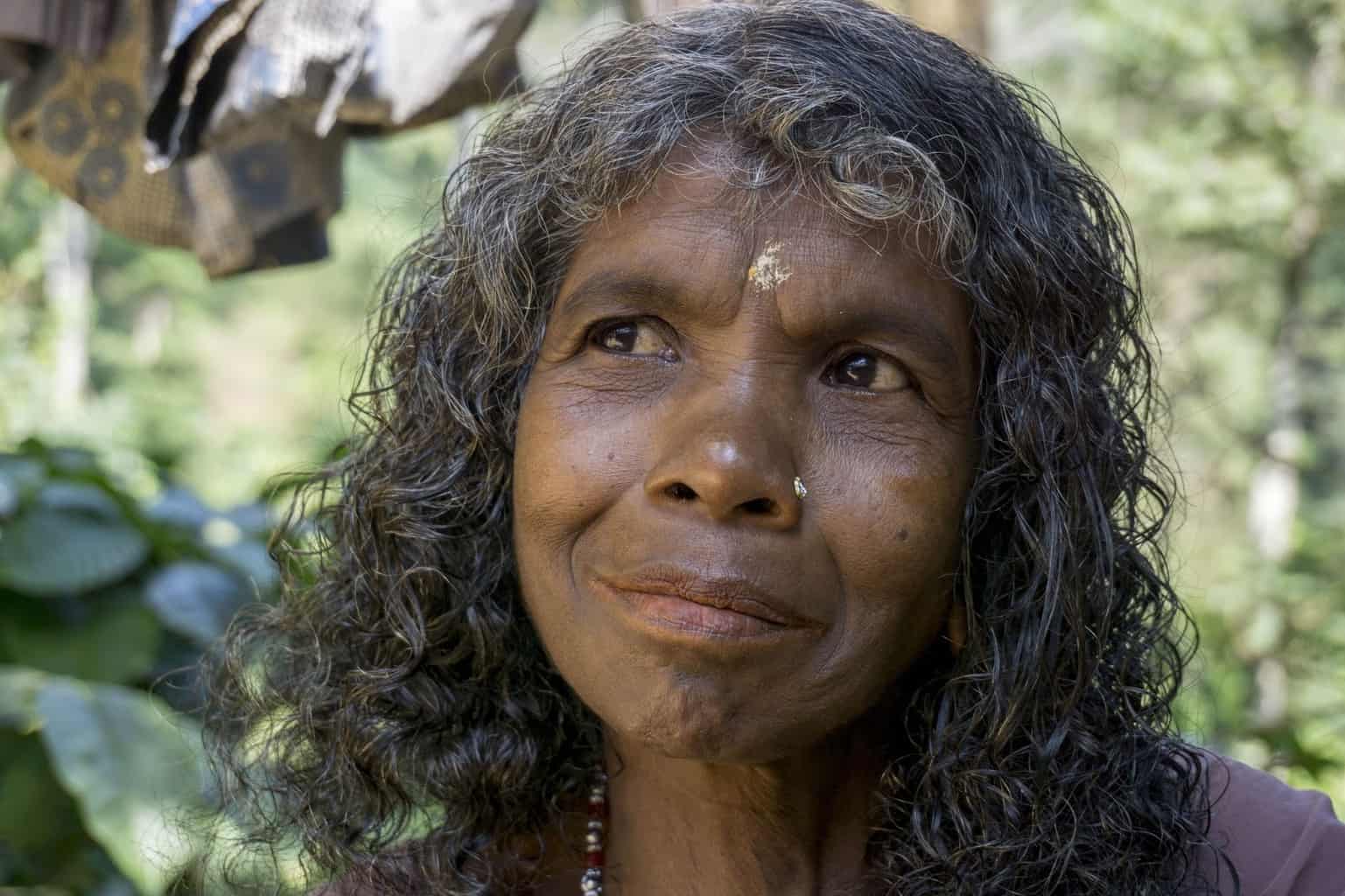 a lady from the Paniyan tribe, Kerala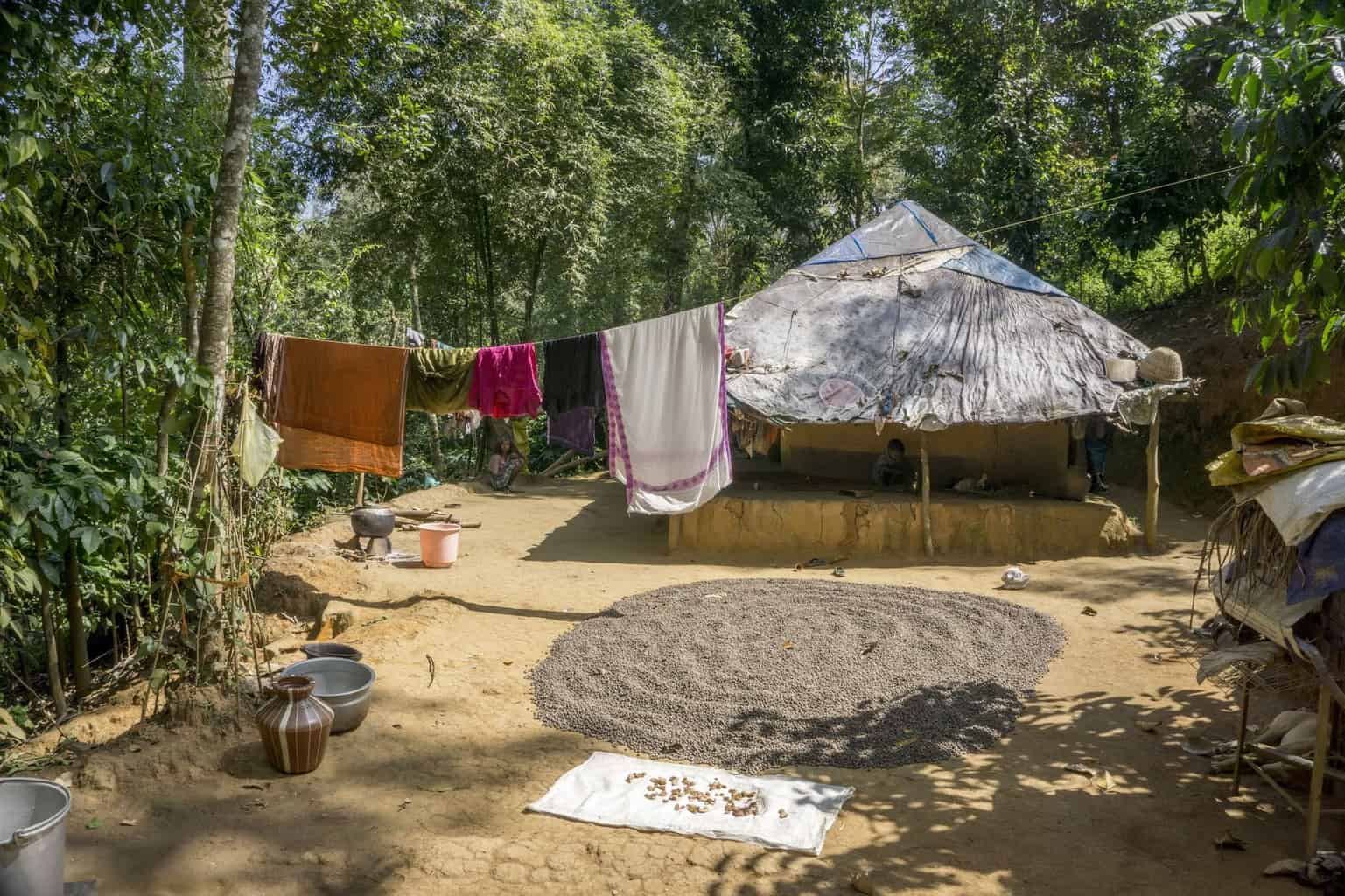 a Paniyan house, Kerala
My insider tips
How to eat rice with your hand. Rice is a staple in India, but becomes increasingly prevalent the further south you travel. Eating Indian food with your hands when bread is involved isn't too tricky – tear a piece off, scoop up some gravy and you're on your away. But eating with your hands when rice is involved is a lot trickier.
Through observation and practice, the trick is to combine rice with enough gravy to make it come together, but not too much that it becomes slop. Use your finger tips to rotate a mound of the mix on the plate until you get something you can sort of handle, pick up and pop into your mouth.
Etiquette dictates you wash your hands before eating, and you only use your right hand to handle the food. Expect to end up with rice all over your fingers, which seems to be the norm. When you're done, there will be basins at the back of the restaurant to wash your hands – you rarely get given serviettes.
Highlight / Lowlight
Highlight We had spent the day being driven around the district of Wayanad in a jeep with zero suspension that required a titanium strength sports bra to endure. Body broken and brain rattled, we finished off with a safari at Tholpetty Wildlife Sanctuary in the north of the district.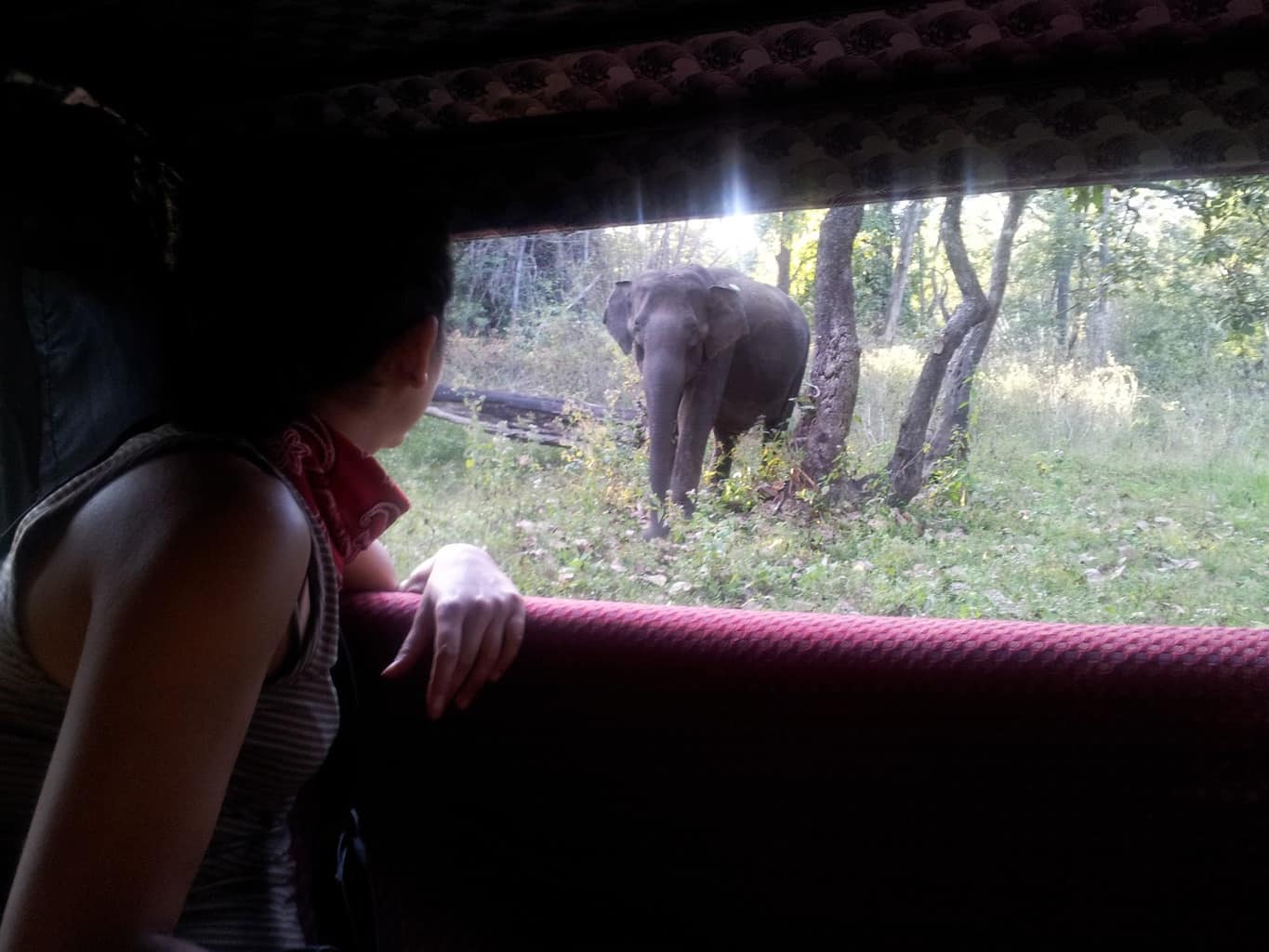 Driving around on tracks that had our arses coming off the seats by a good six inches, our guide spotted something from the corner of his eye, turned back to look behind the car and shouted 'elephant!'. There stood a pregnant female, grazing right by the track, with three more just behind her.
I asked if we could turn the enormously loud engine off but the vehicle must be kept running during elephant sightings, should it take a turn and start charging. 'Tigers no problem. Elephants – very dangerous,' said our guide. Seeing an asian elephant in the wild – pretty damn cool. And worth the bruised backside.
Lowlight We had to fly the day the Air Asia flight went missing. Tragic news at any time, but particularly unsettling when you intend to take quite a few flights over the coming months. It made for a less than pleasant wait in the airport lounge.
There was also a small bomb blast in Bangalore the night we arrived. Low intensity the news said, but one person who was walking past at the time died from their injuries.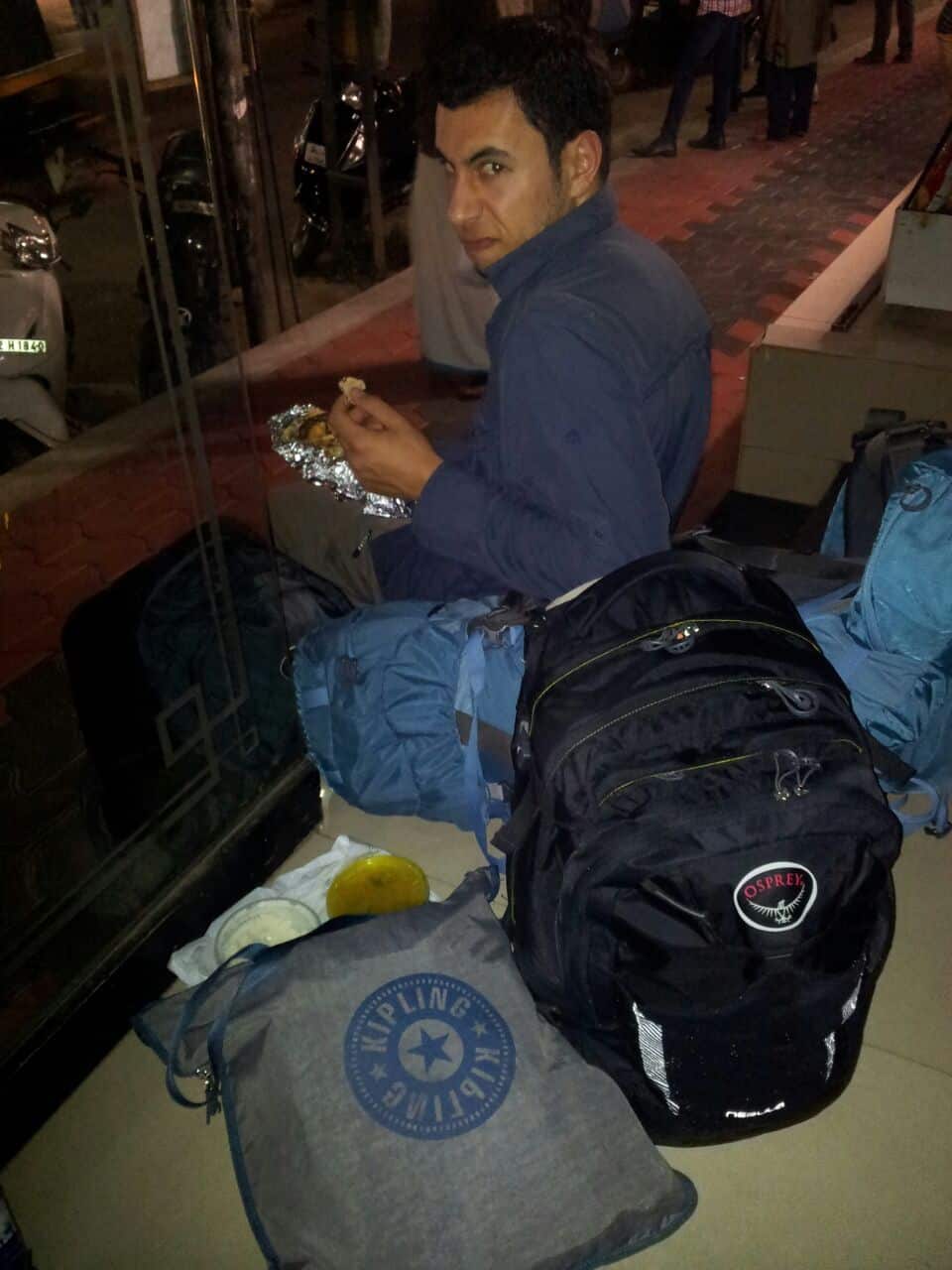 pleased about the roadside picnic
The lowest point of this week though, was the overnight coach from Wayanad to Kochi. After waiting three hours for it by the side of a main road whilst setting up a makeshift roadside picnic to get some dinner inside us, the whole time inhaling black exhaust fumes from every chugging auto rickshaw and dilapidated local bus on its last legs, we had in that time forgotten to take our travel sickness pills.
Cue a seven hour journey sitting at the back, the first half of which was spent negotiating hairpin bends and feeling every steering wheel movement of a vehicle that was travelling too fast for the load it was carrying. We both felt as though we were about to see our dinner for a second time that evening for the duration of the journey. Add to this the fact we were caked in a day's worth of sightseeing sweat and dust, and you have the makings of a very uncomfortable journey.
We arrived at Heavenly Homestay at 4am to a wonderful couple who gave us the gift of a spotless room, a hot shower, and told us breakfast would be at whatever time we chose to get up. It felt like I'd been waiting to get clean and into bed for a week – it felt so good when I did.
Next week
A day in Kochi, one night on a houseboat through the backwaters of Allepey disembarking at Kollam, then onwards to the corner of India that is forever France, Pondicherry.
Postcards
Mysore
school children, Mysore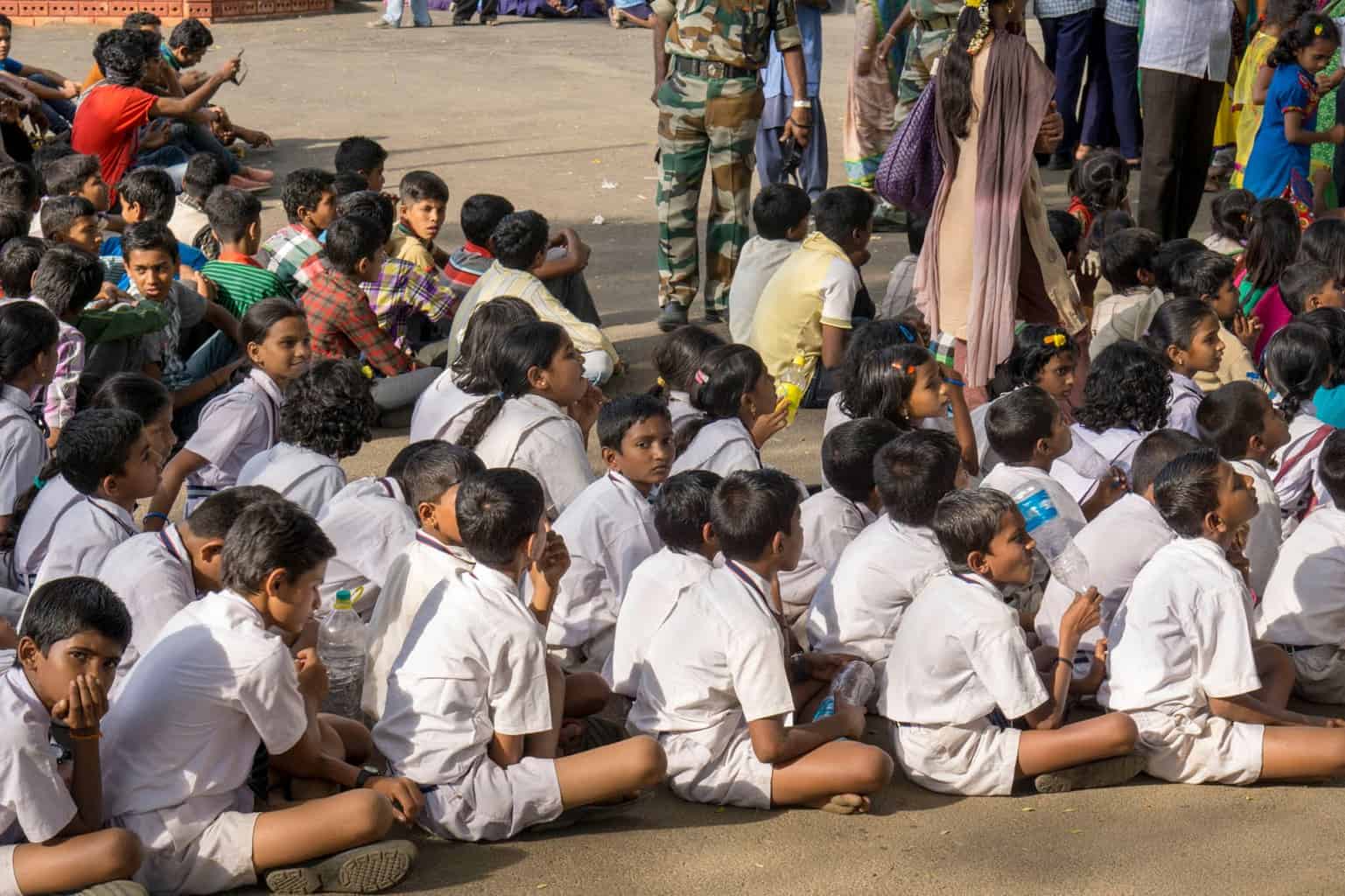 school children, Mysore
school children, Mysore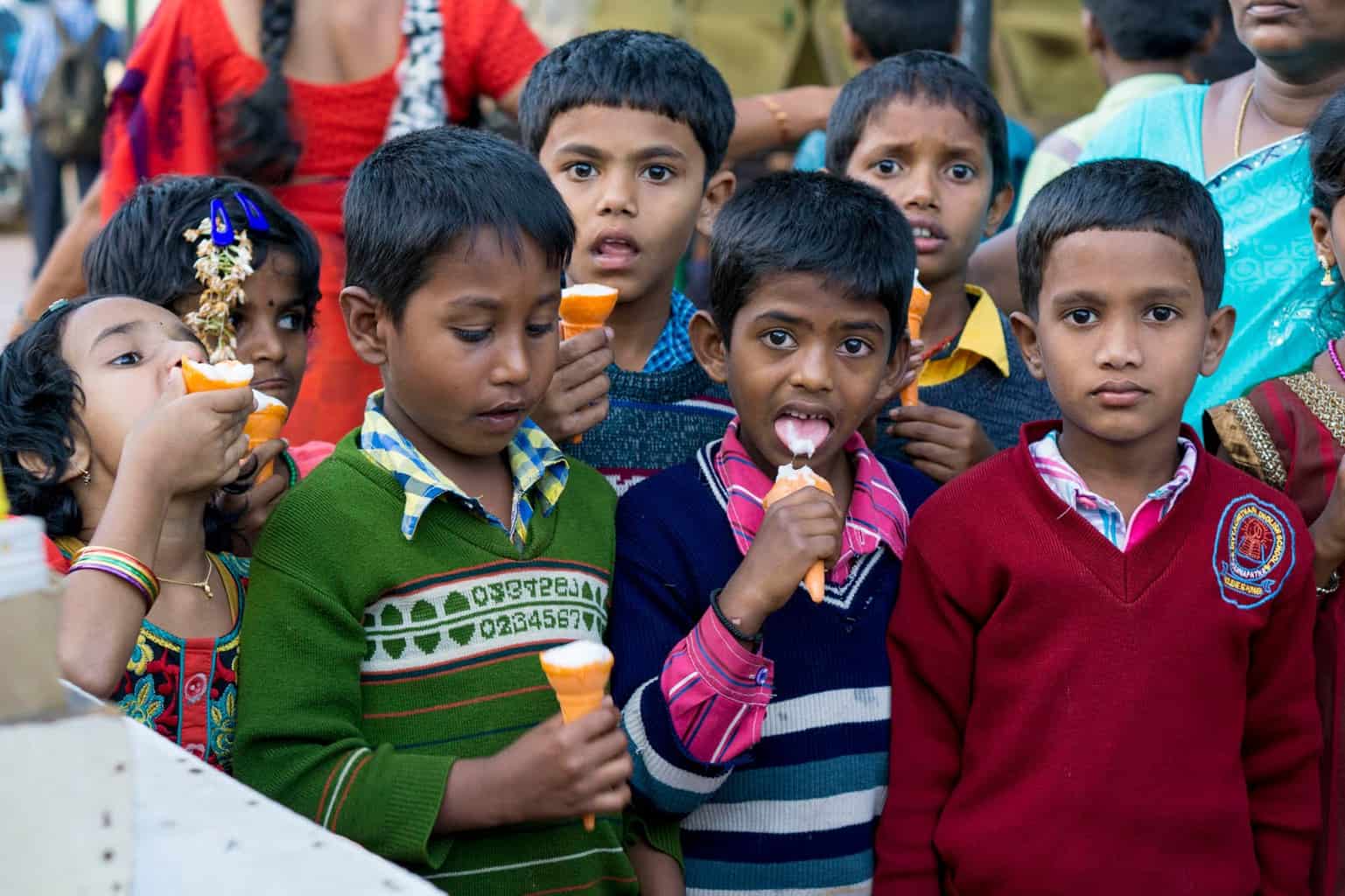 school children, Mysore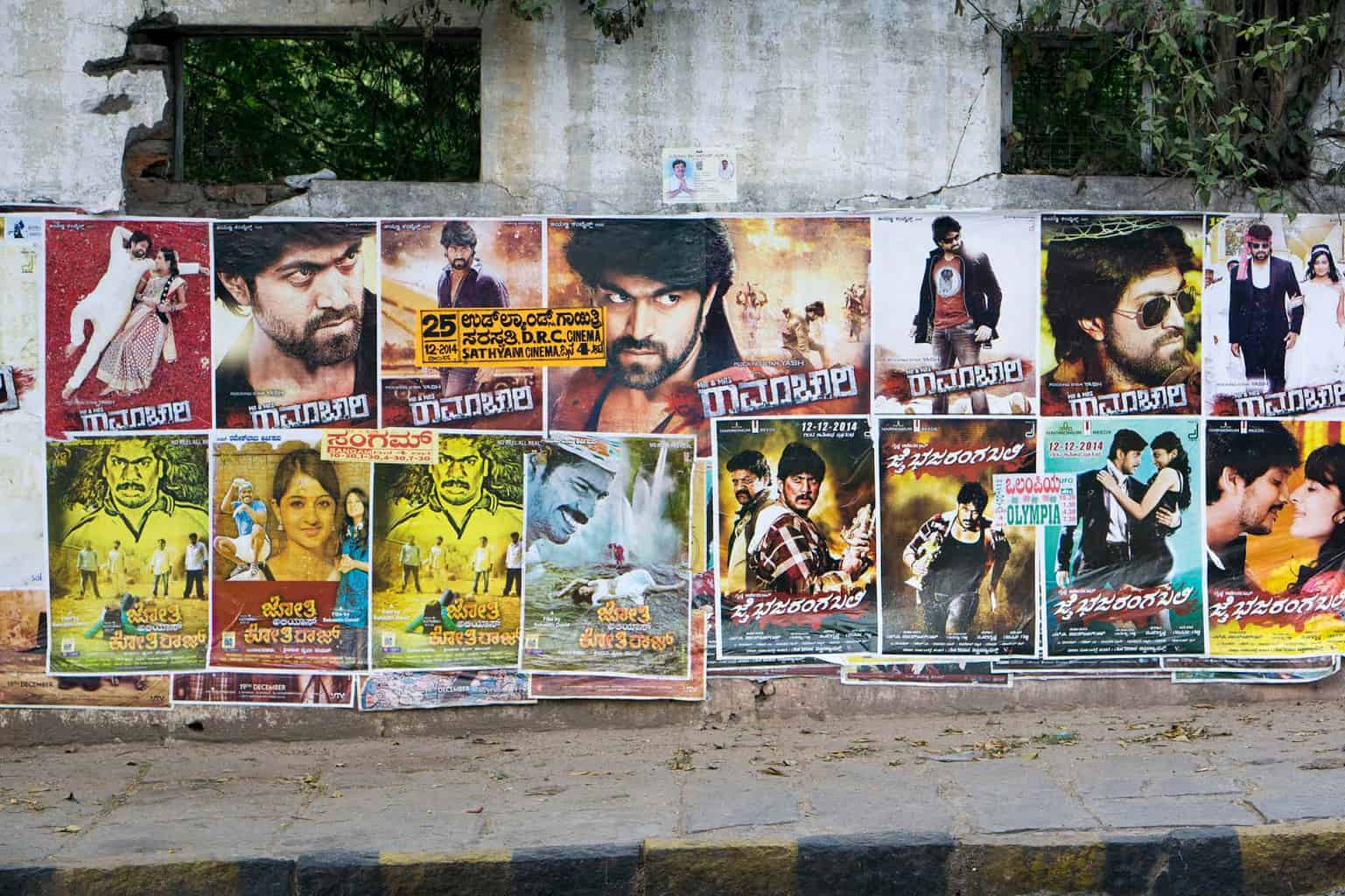 Bollywood posters, Mysore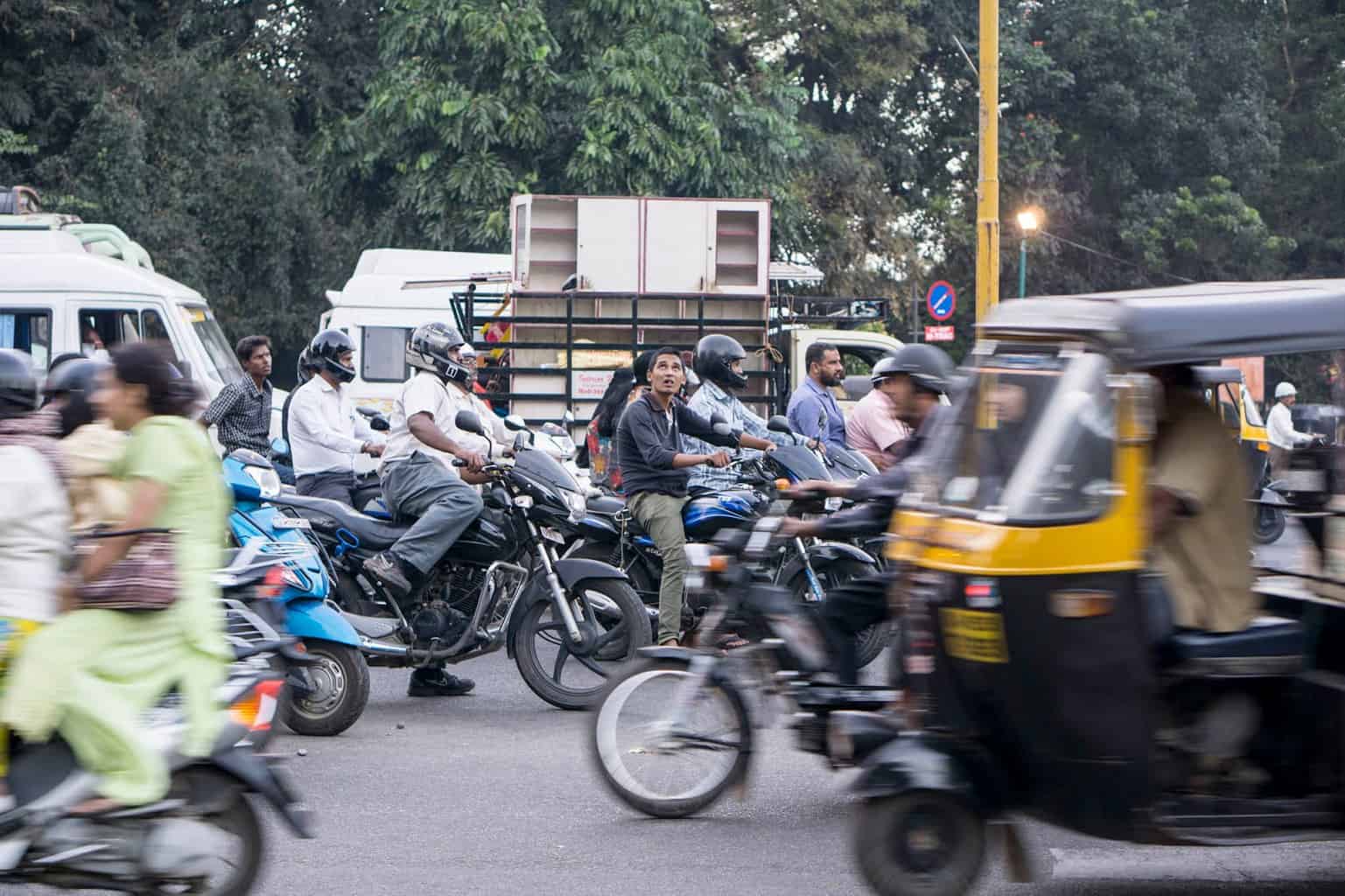 Mysore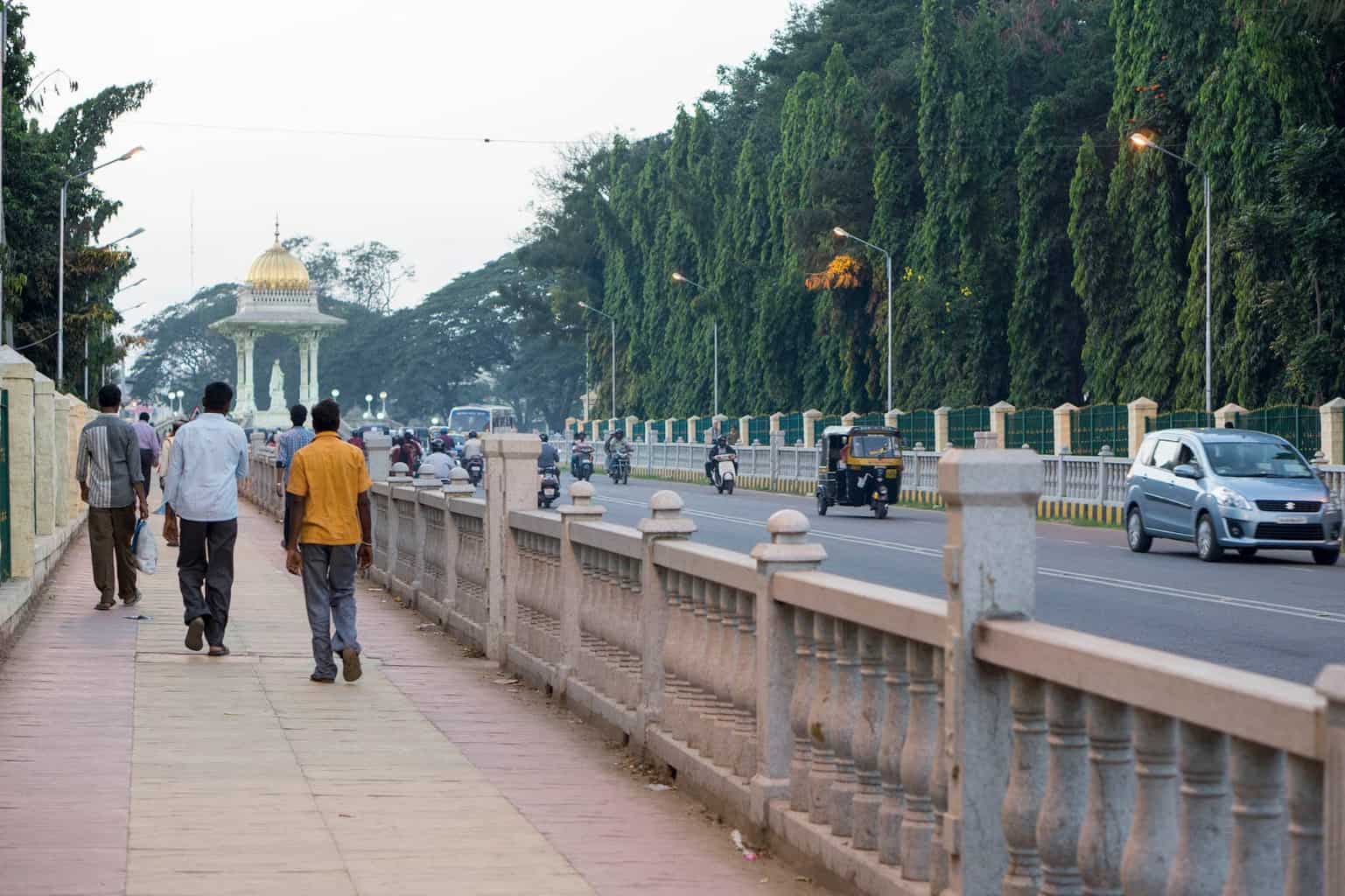 Mysore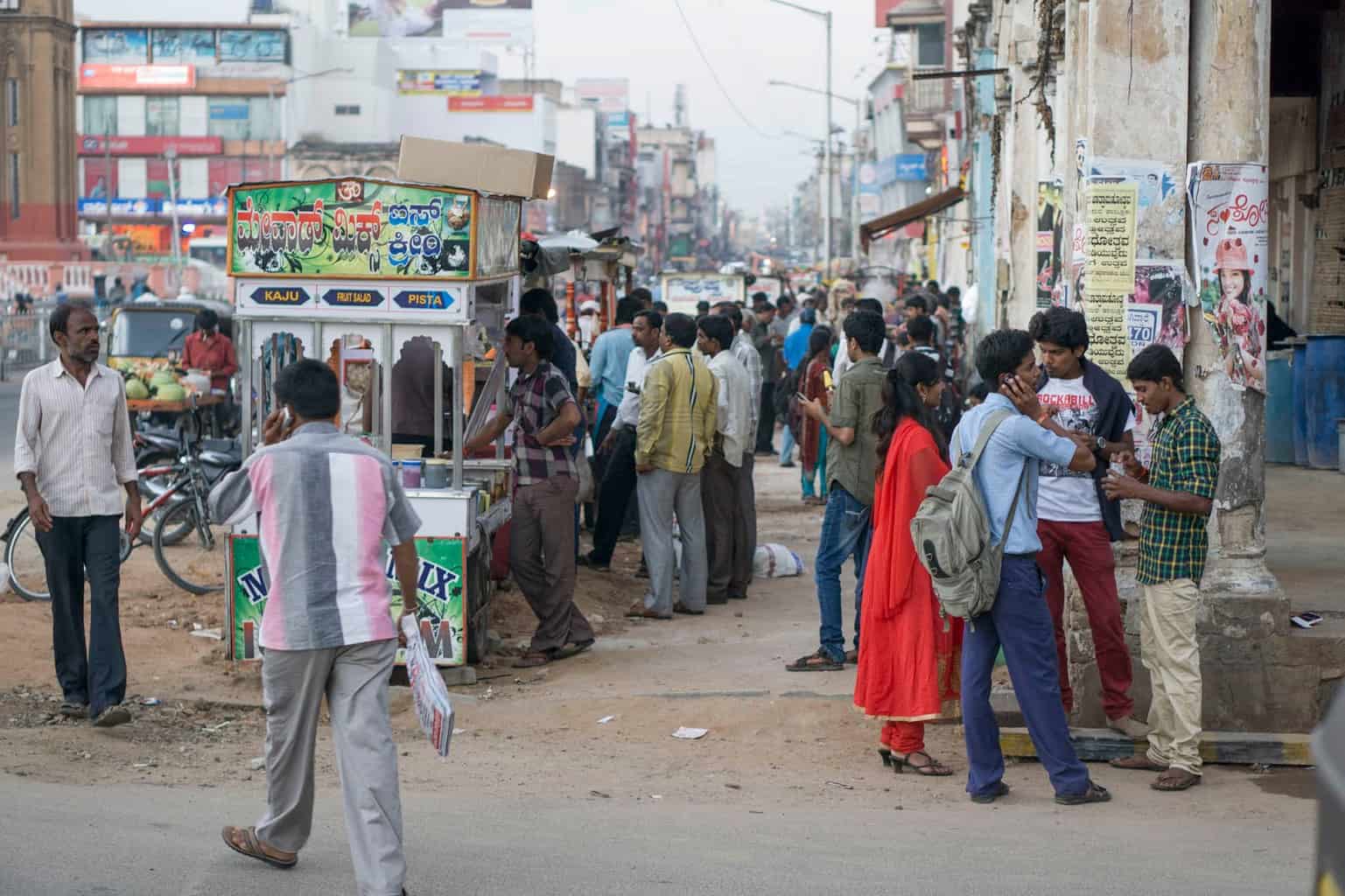 Mysore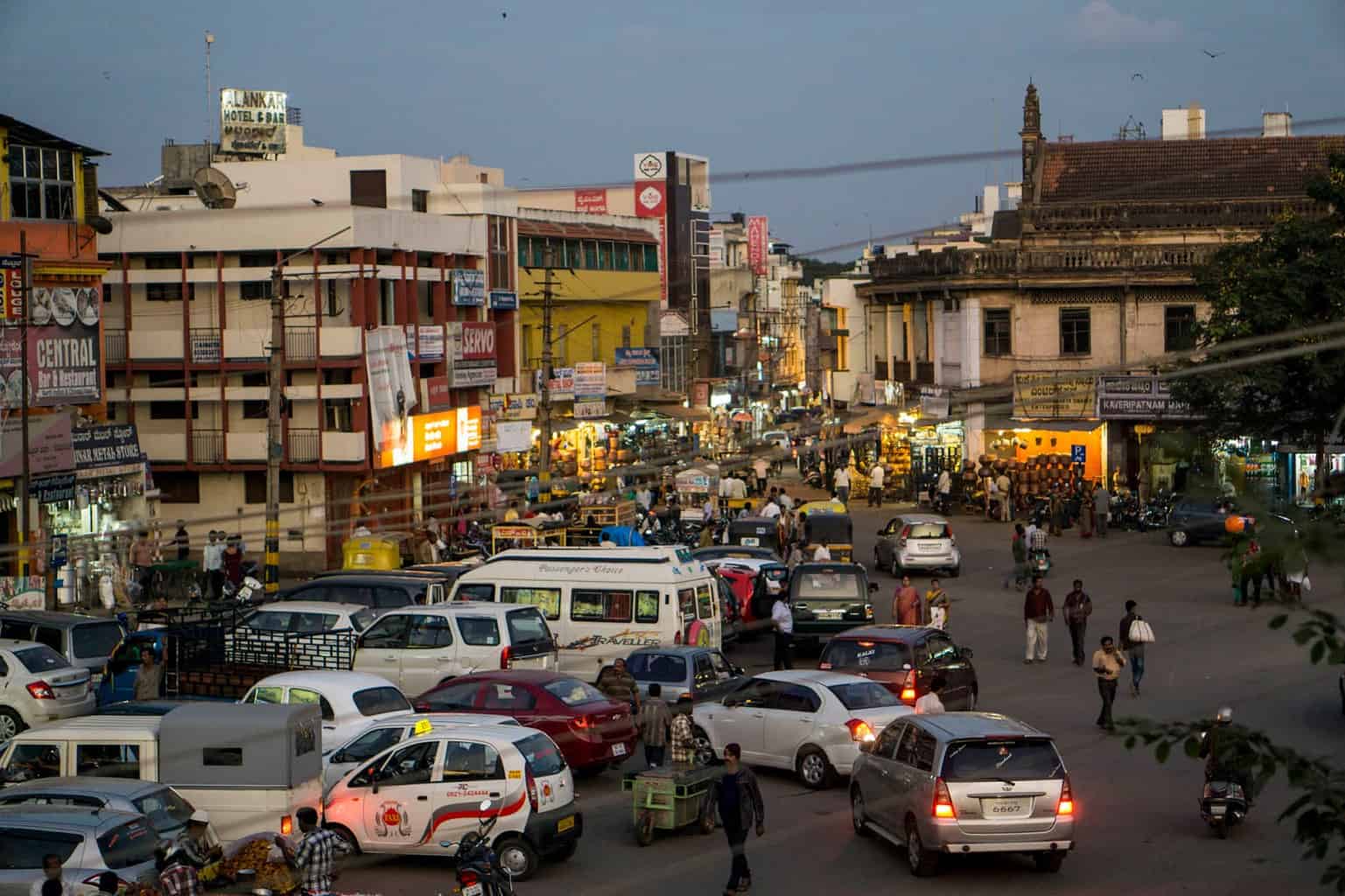 Mysore at dusk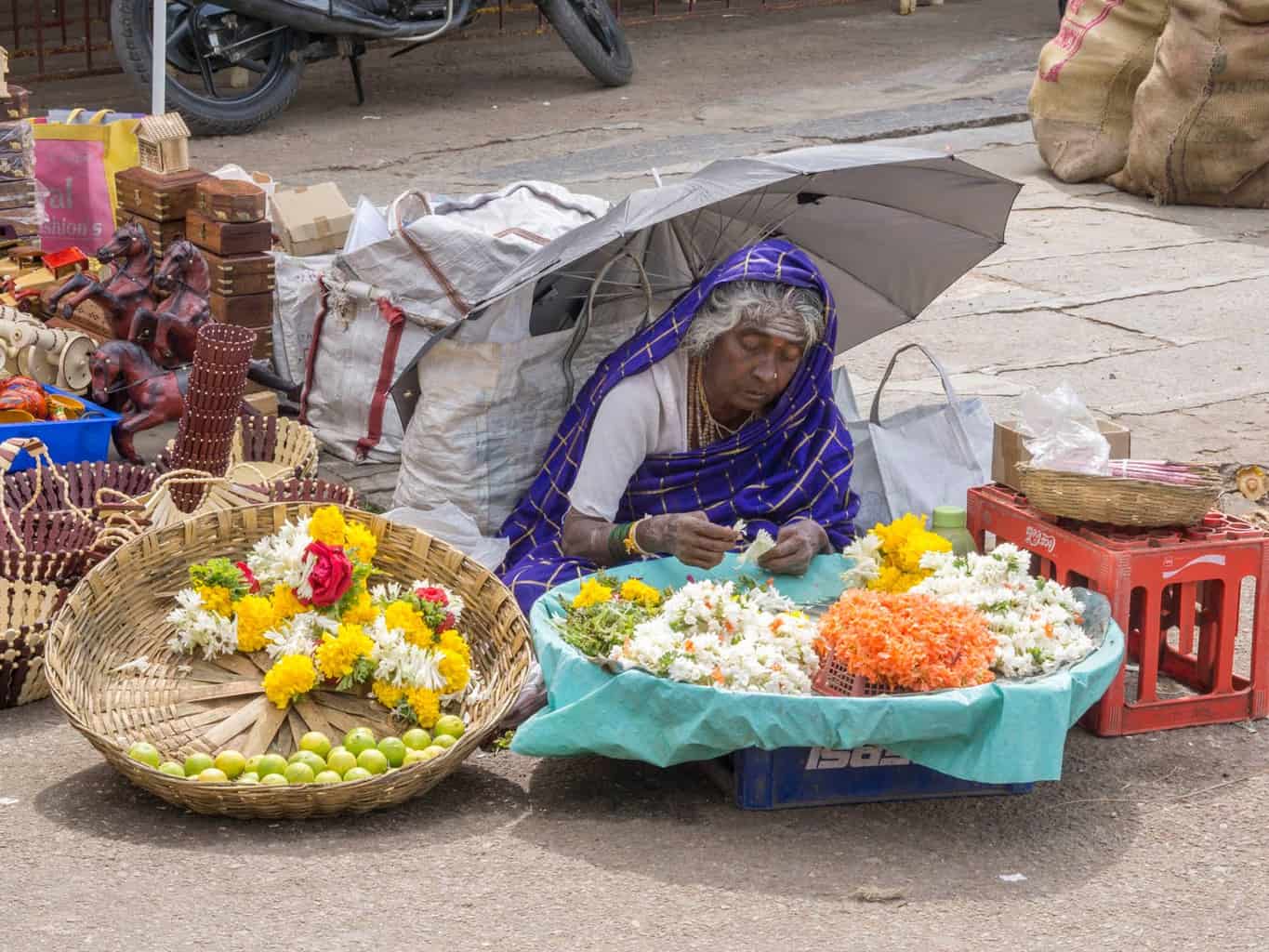 Mysore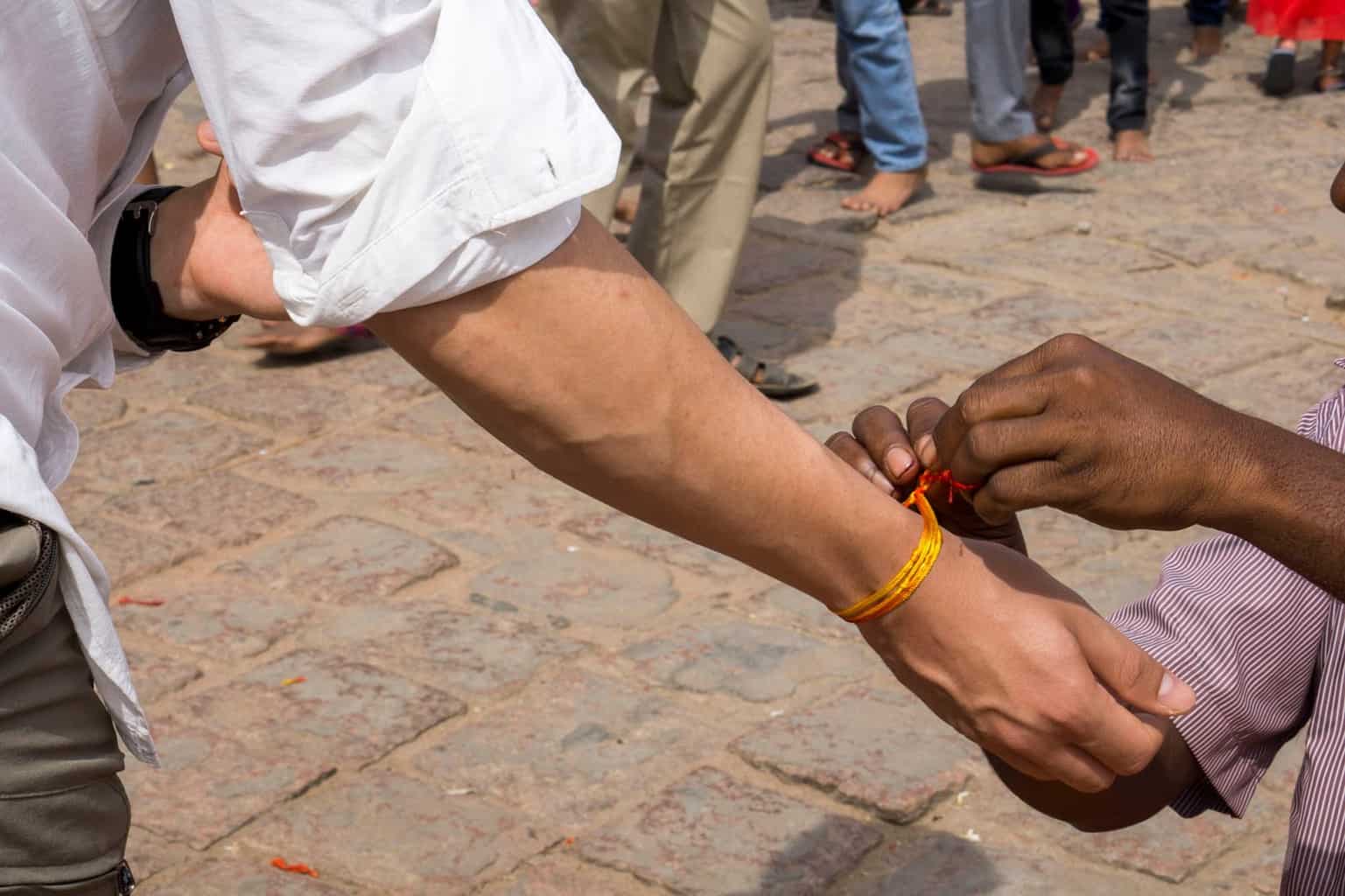 Mysore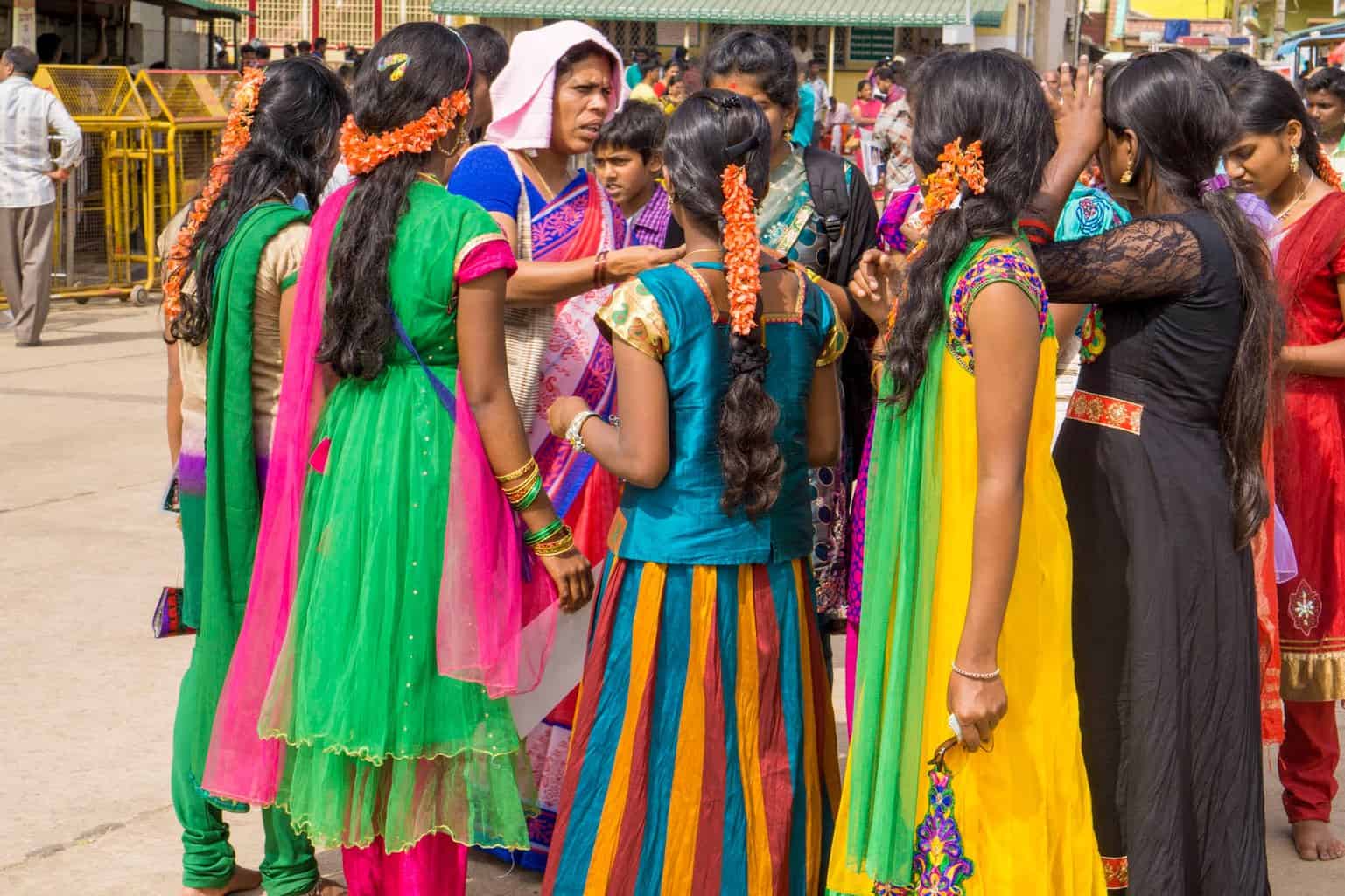 Mysore
Mysore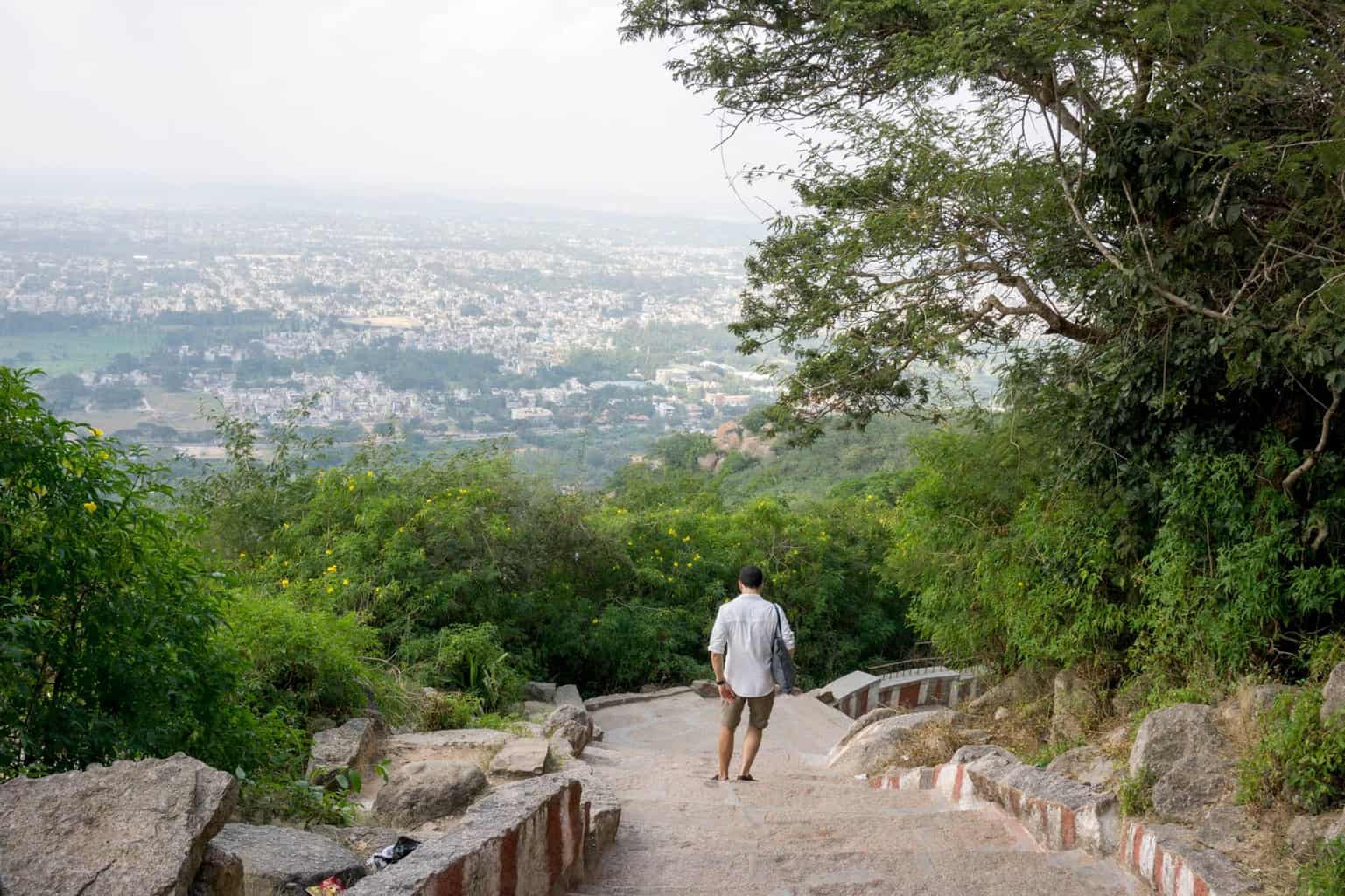 Mysore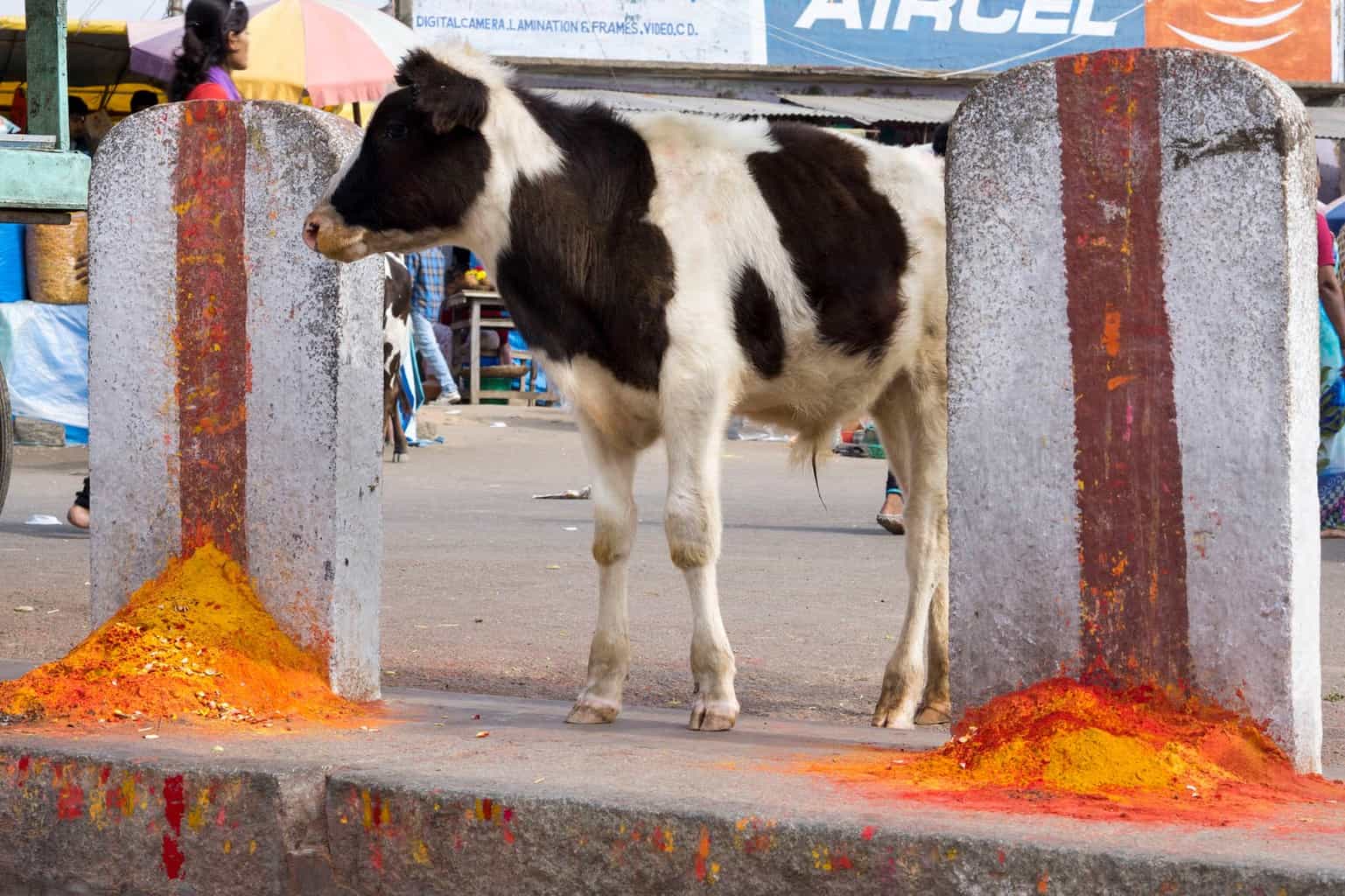 Mysore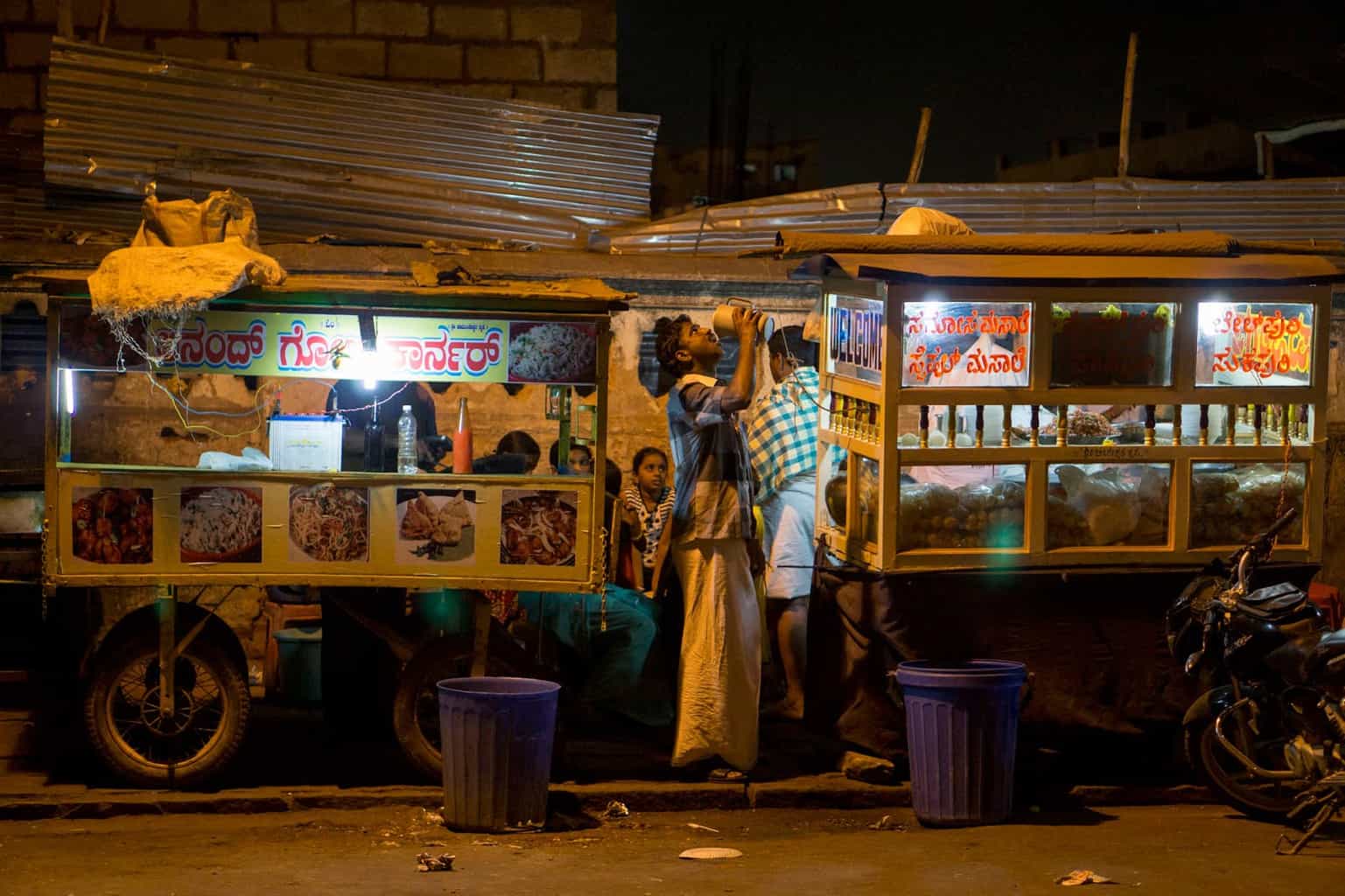 street food vendor on Chat Street, Mysore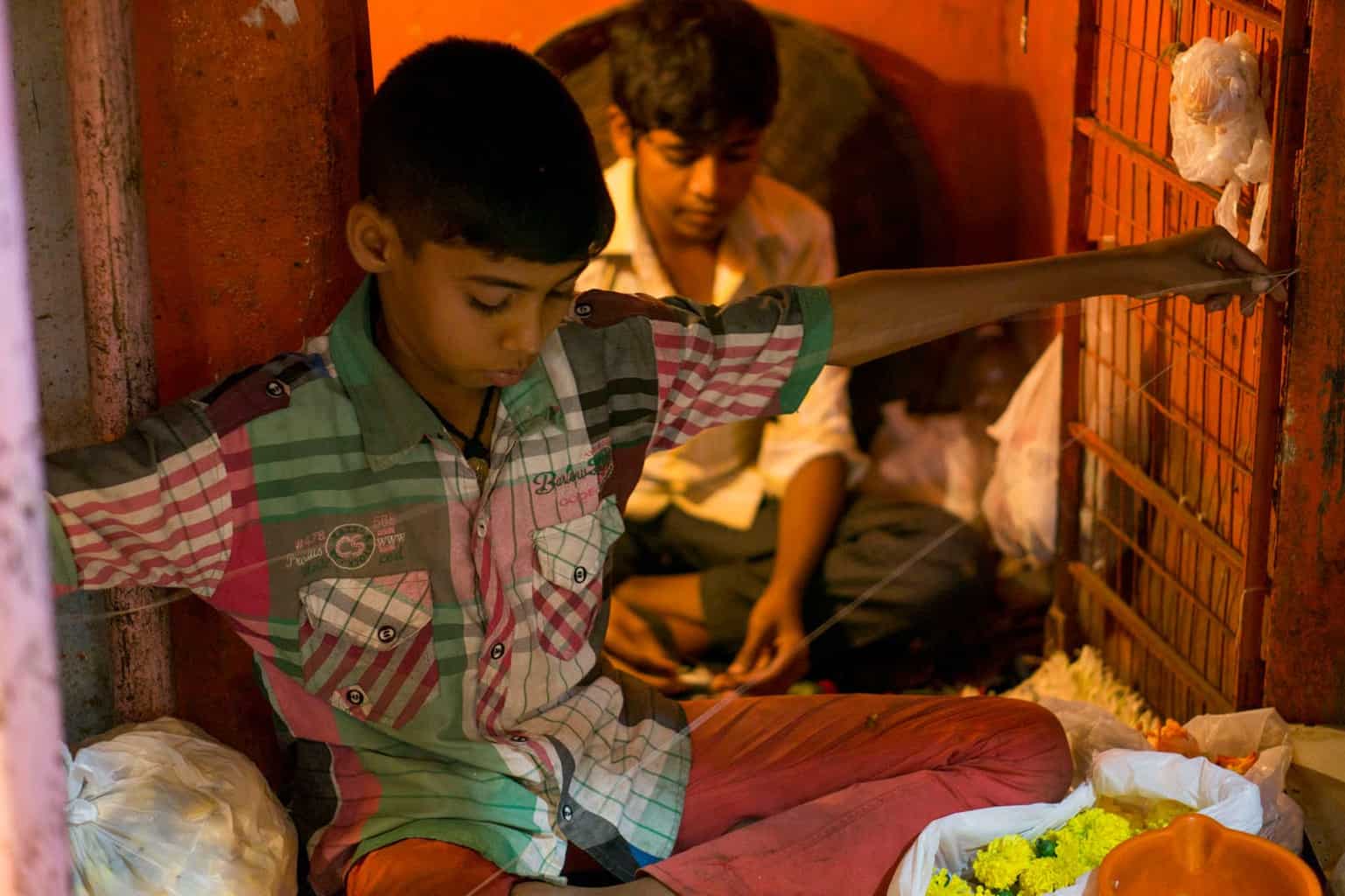 Mysore
Wayanad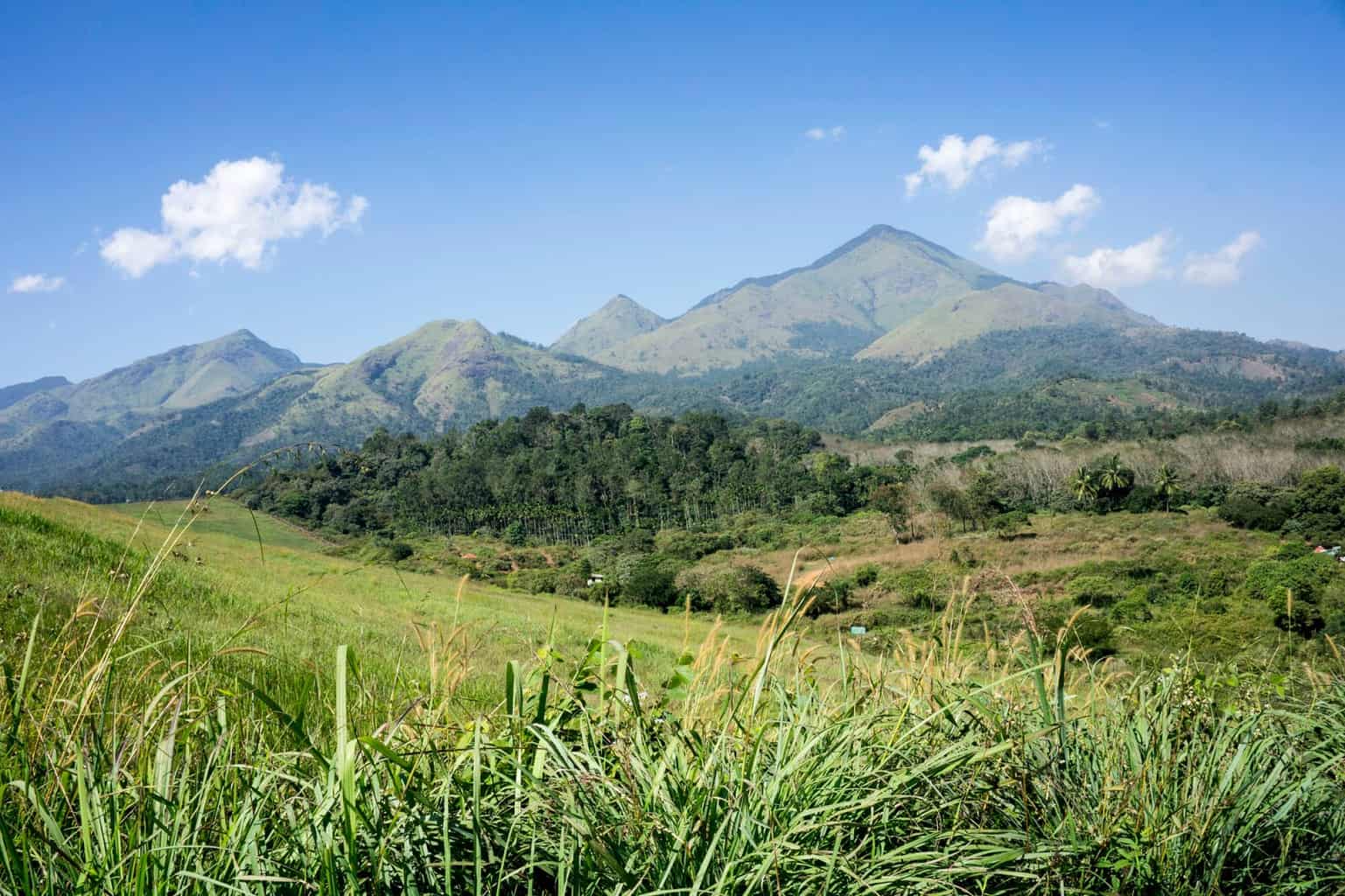 Wayanad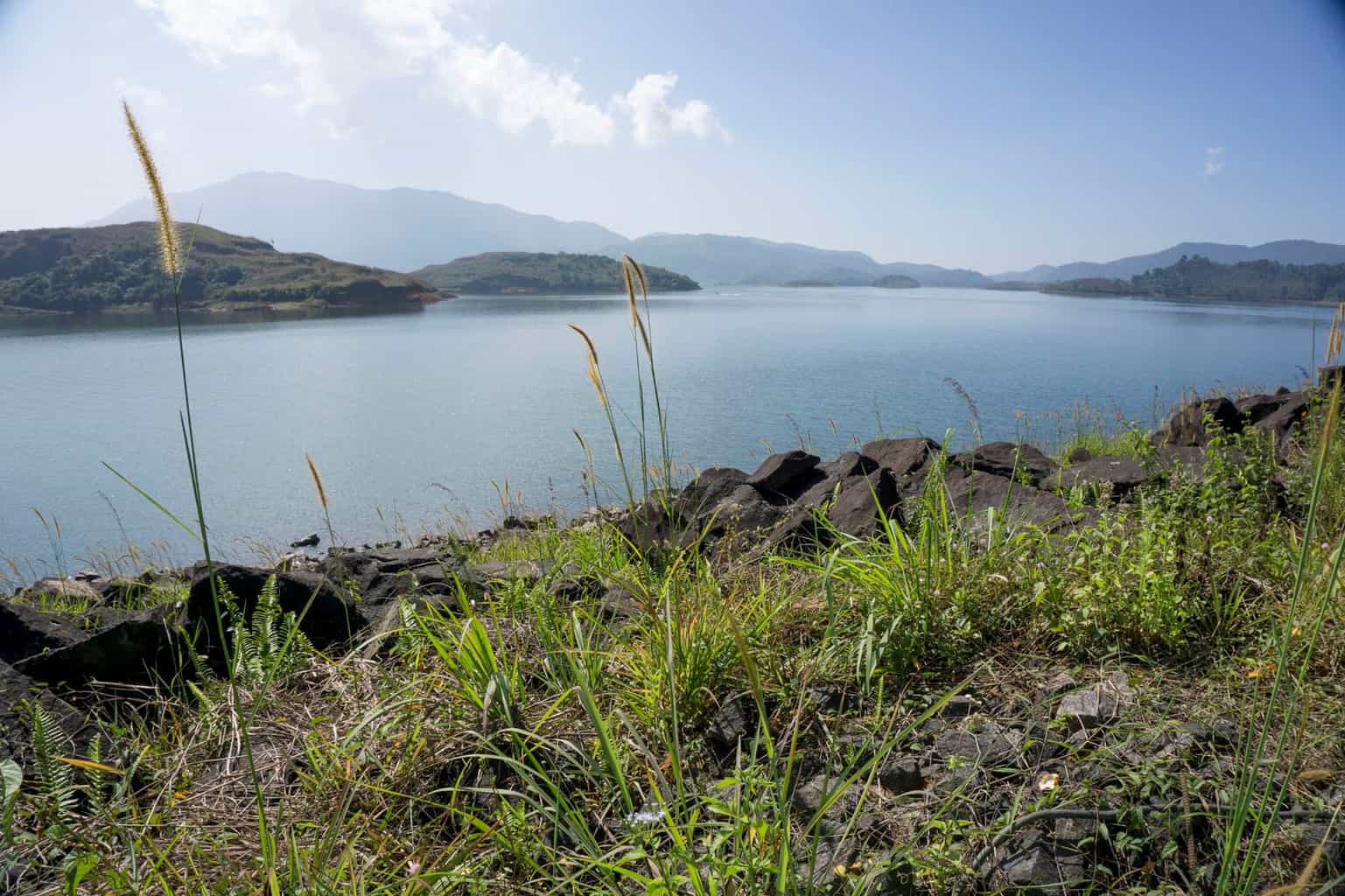 Wayanad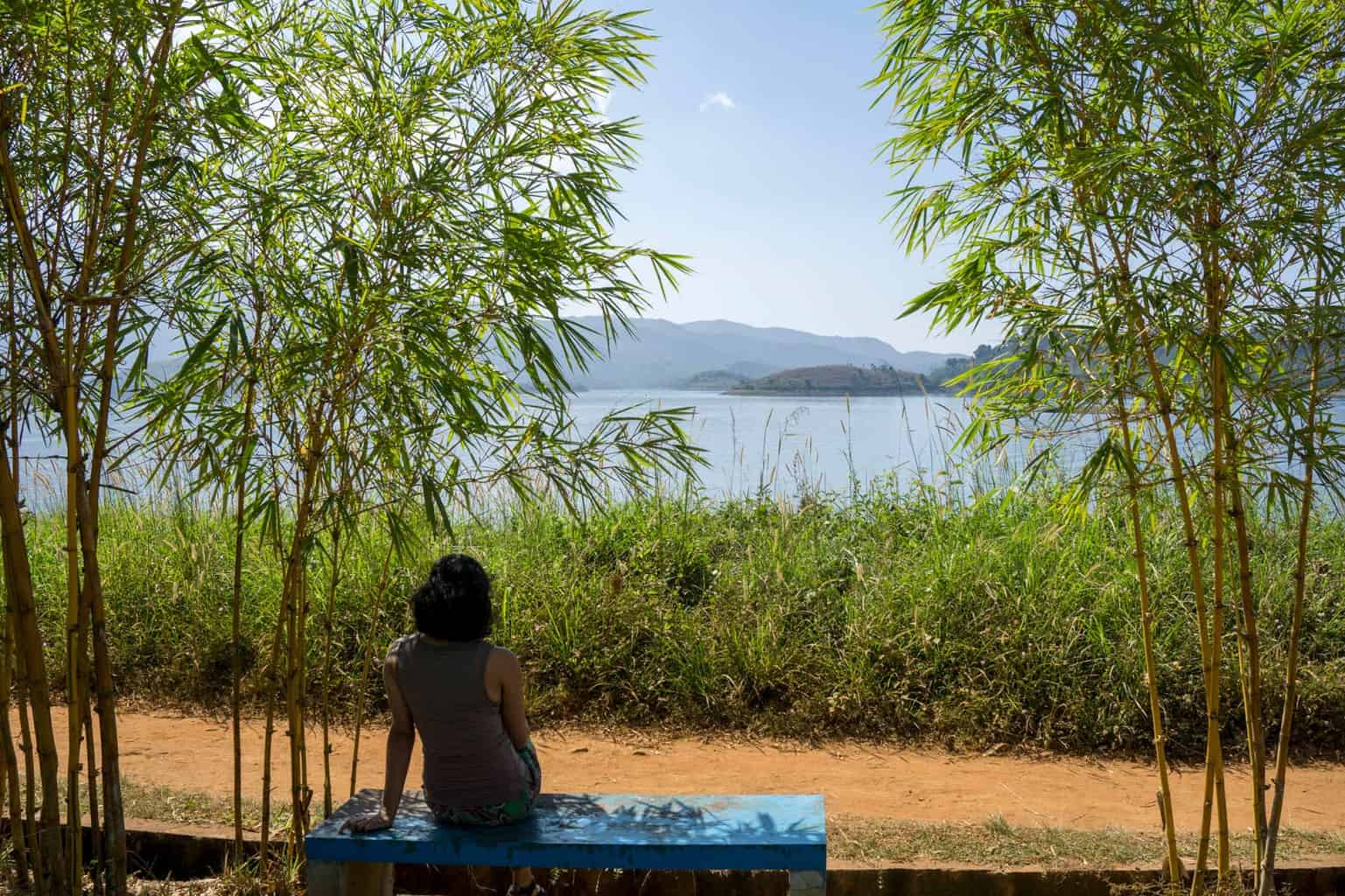 Wayanad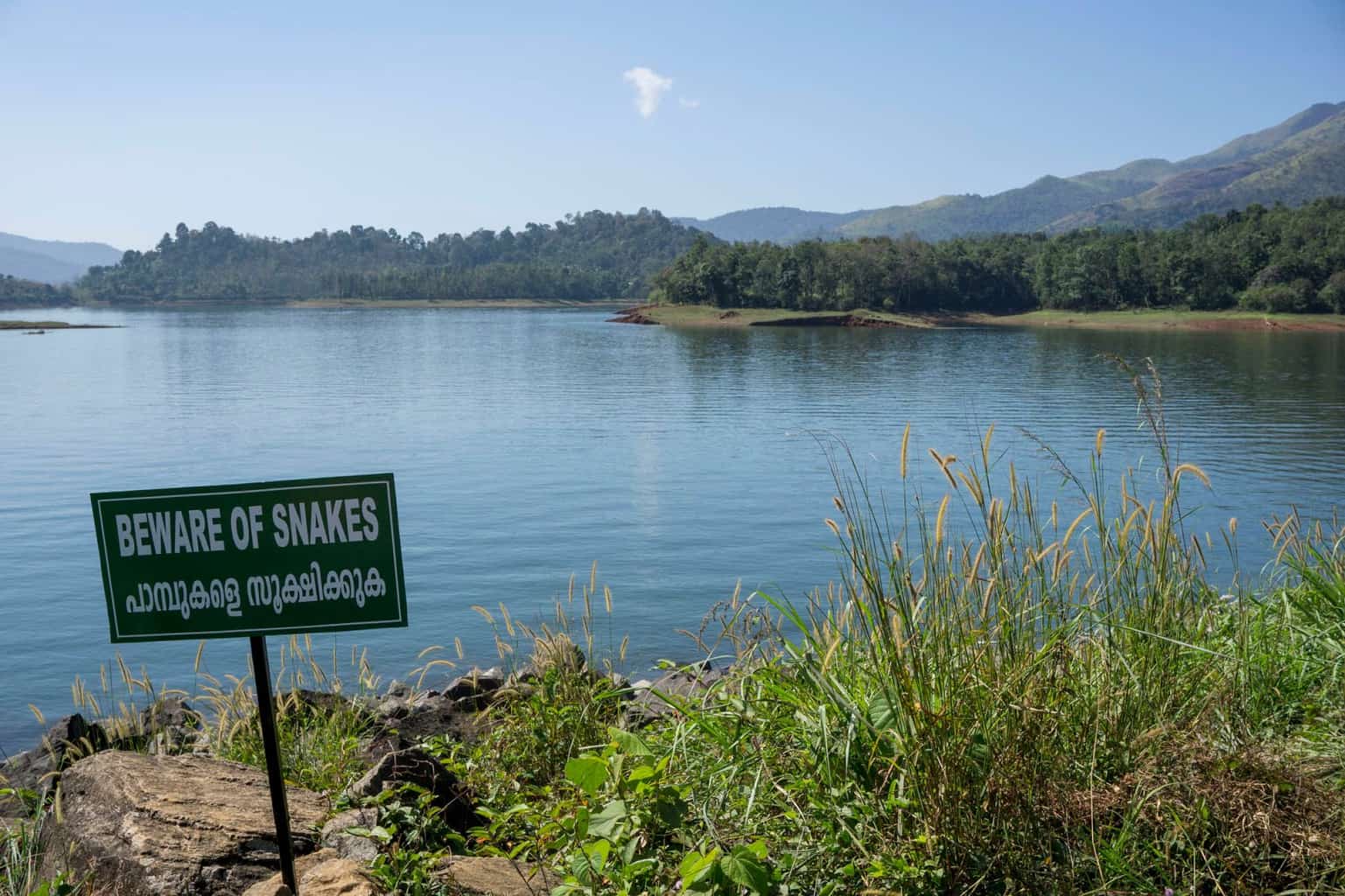 Wayanad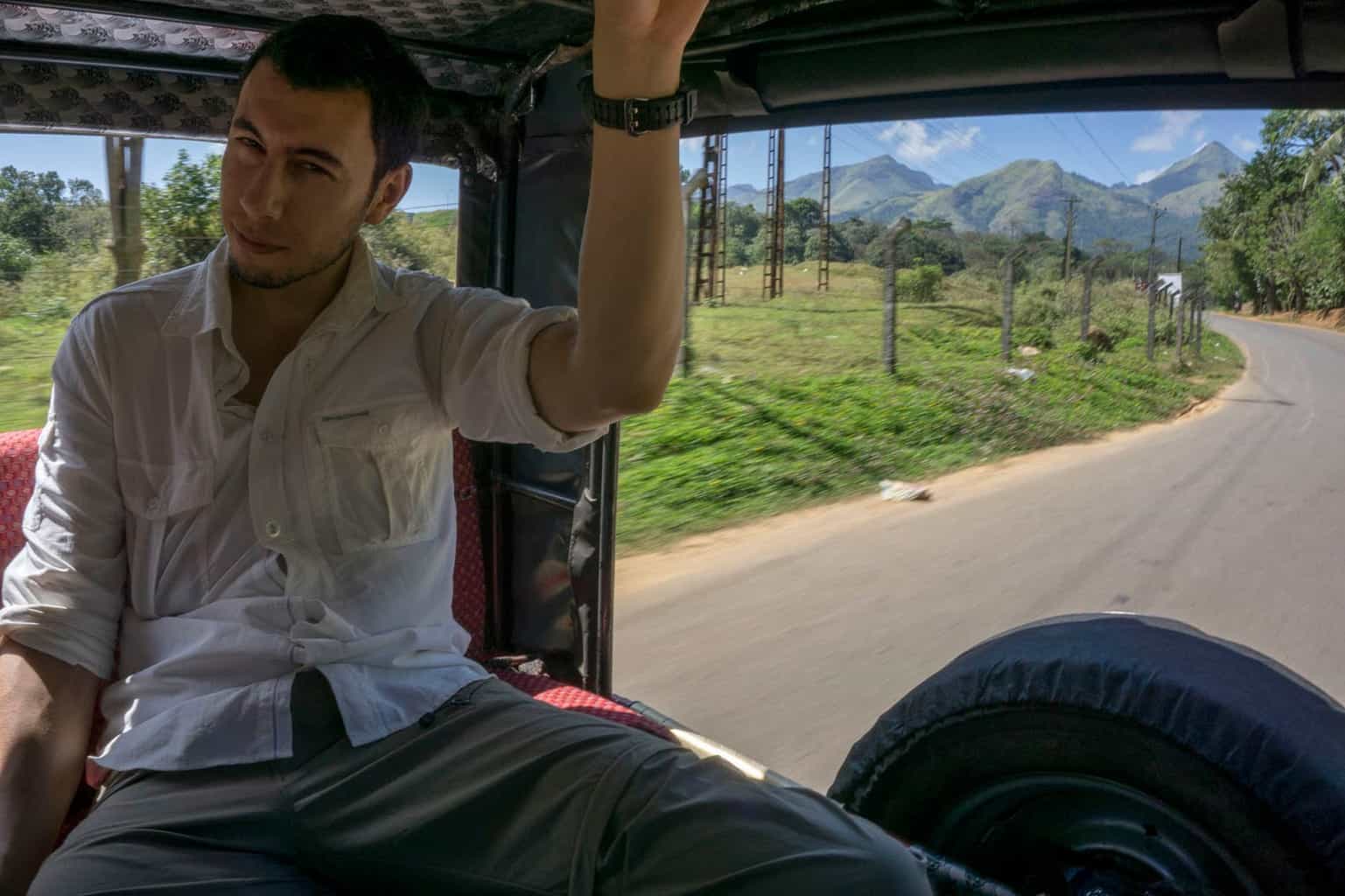 Wayanad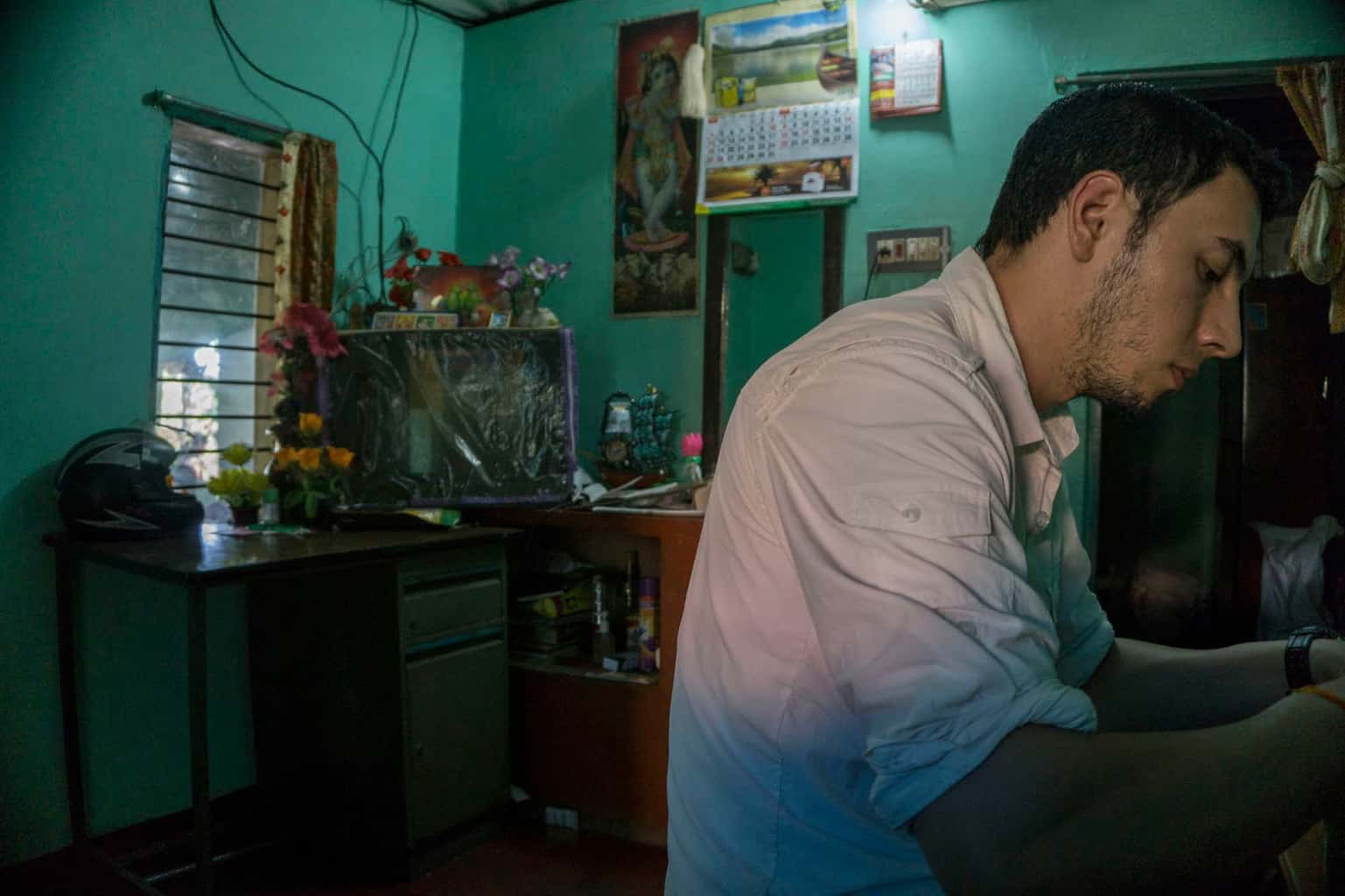 Wayanad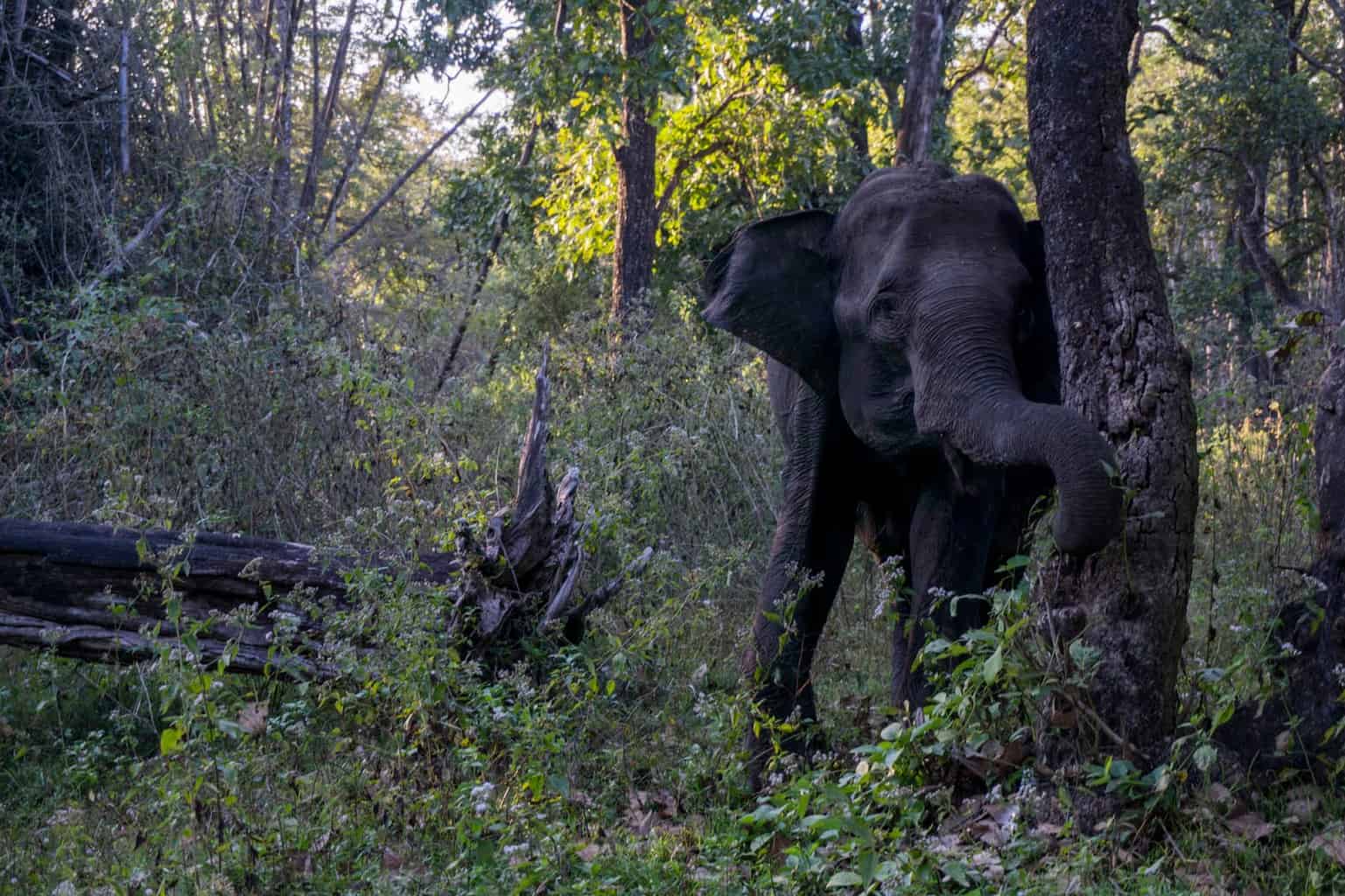 Wayanad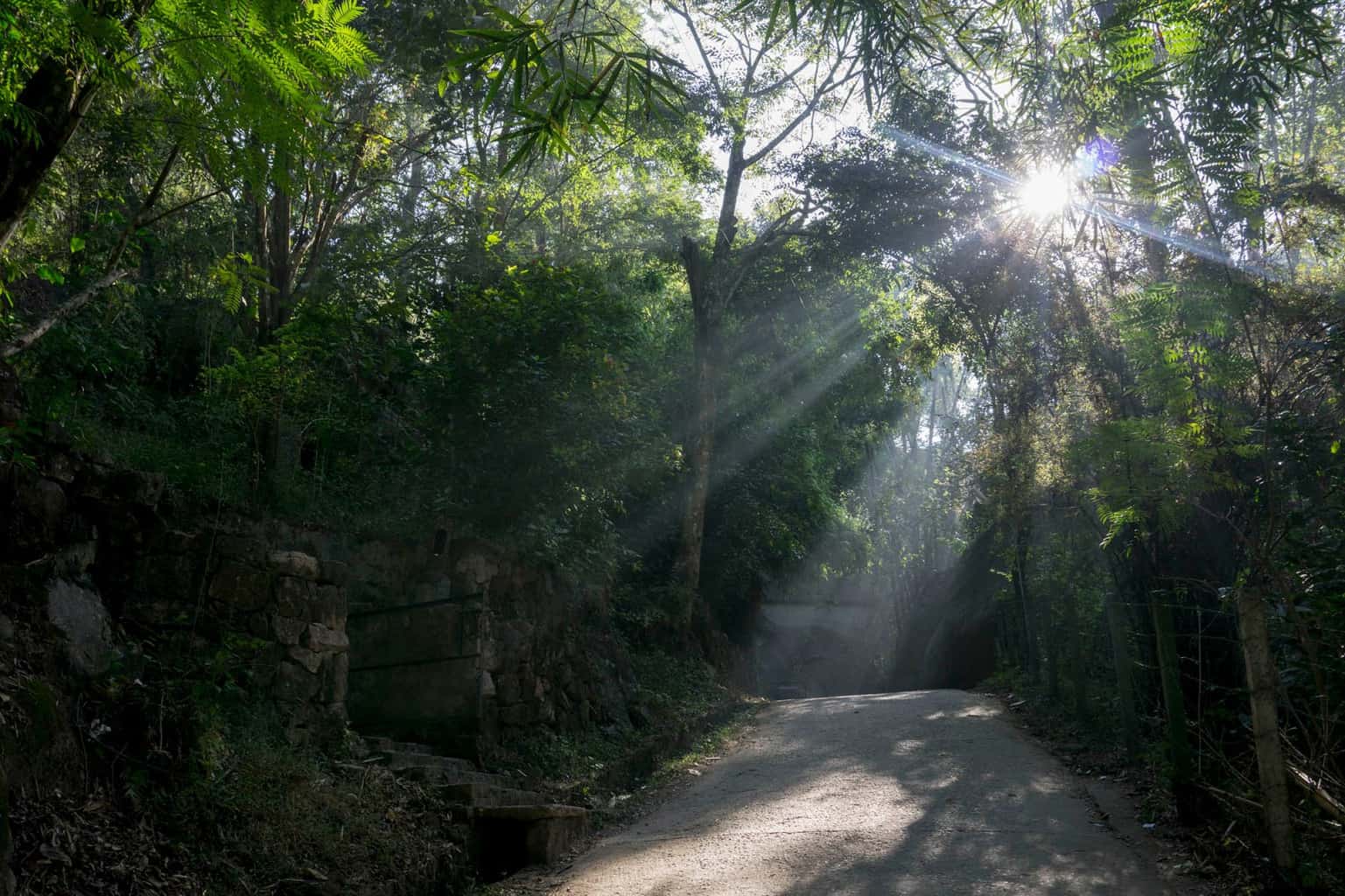 Wayanad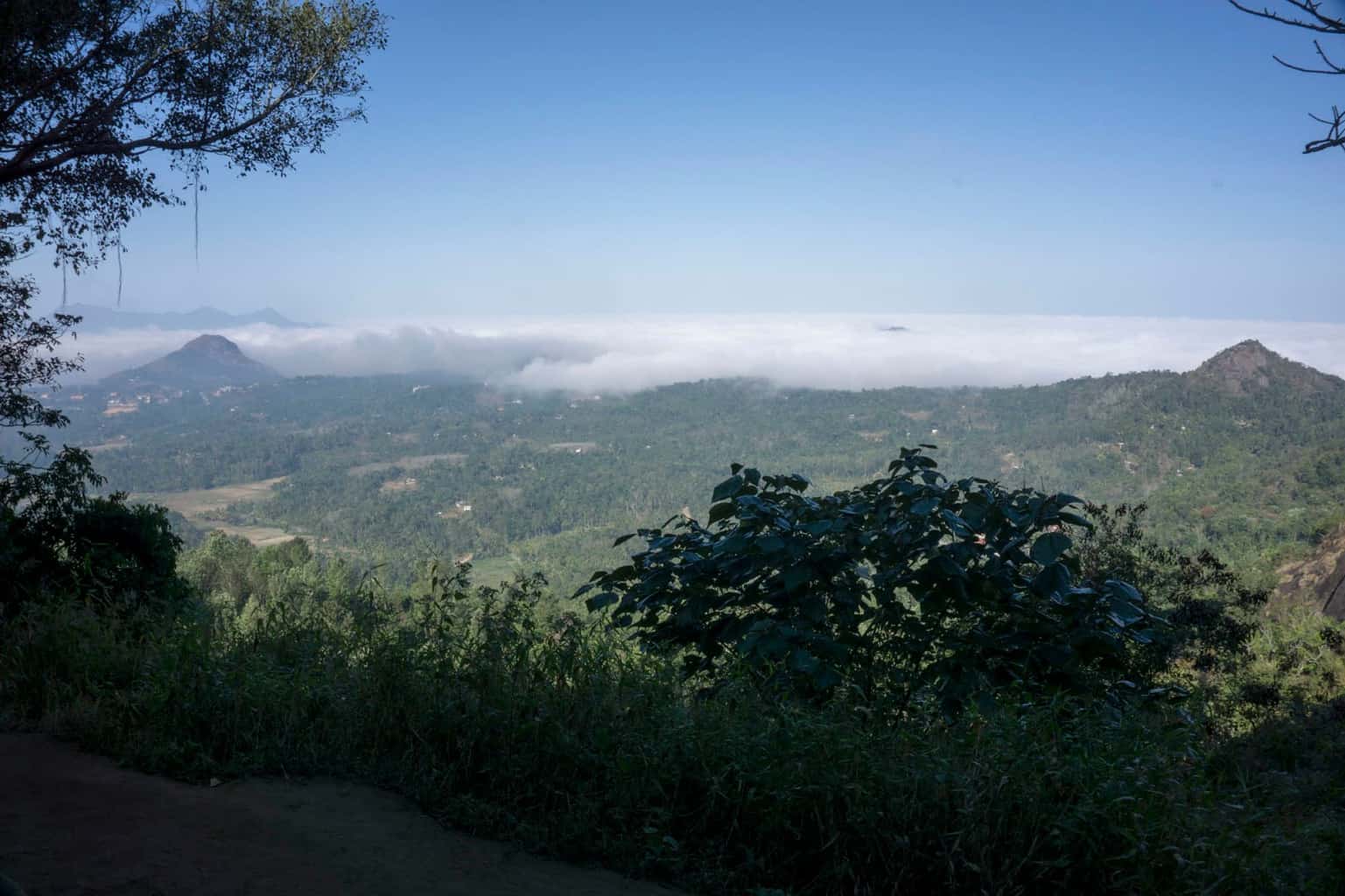 Wayanad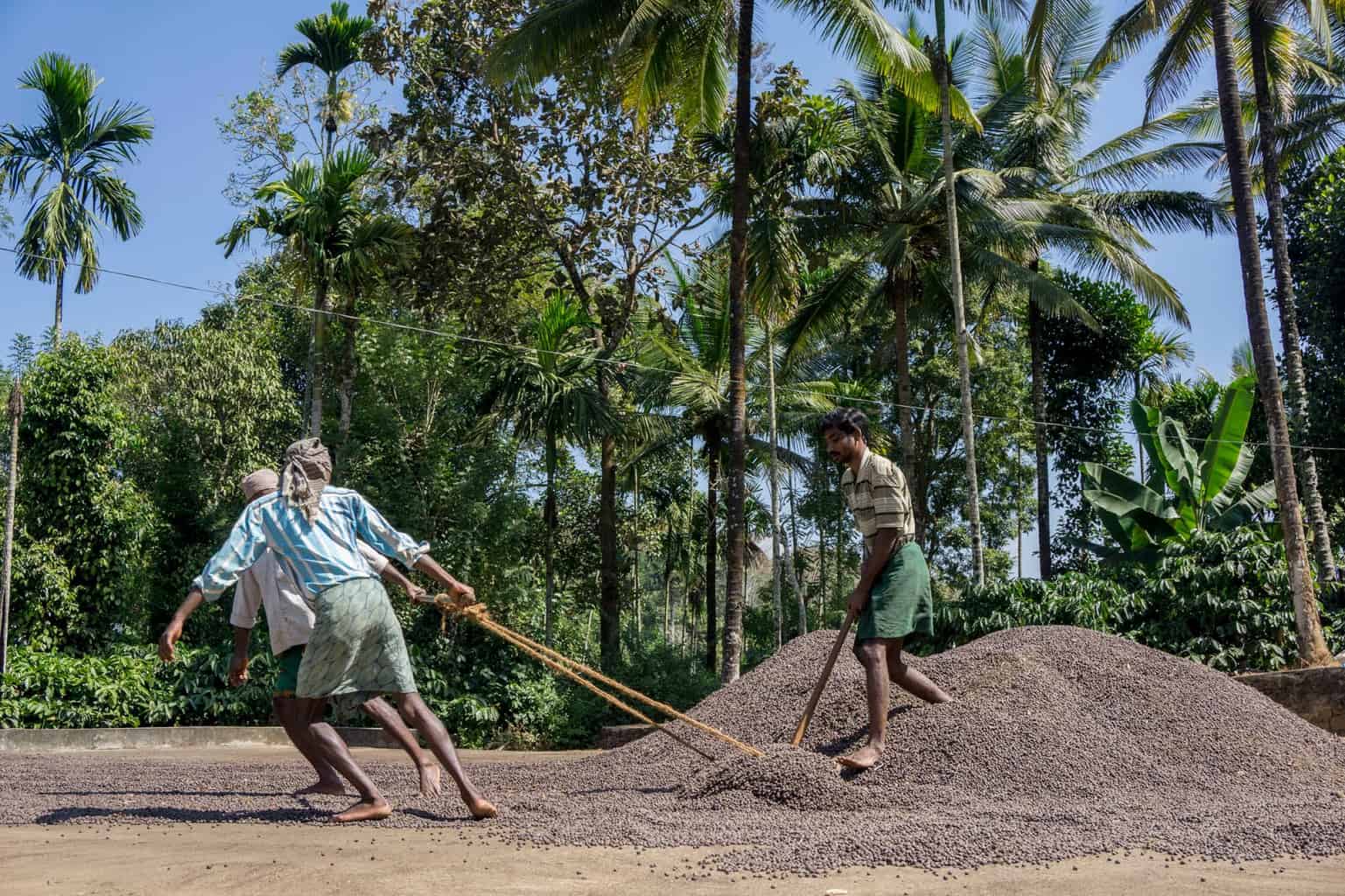 drying coffee beans, Wayanad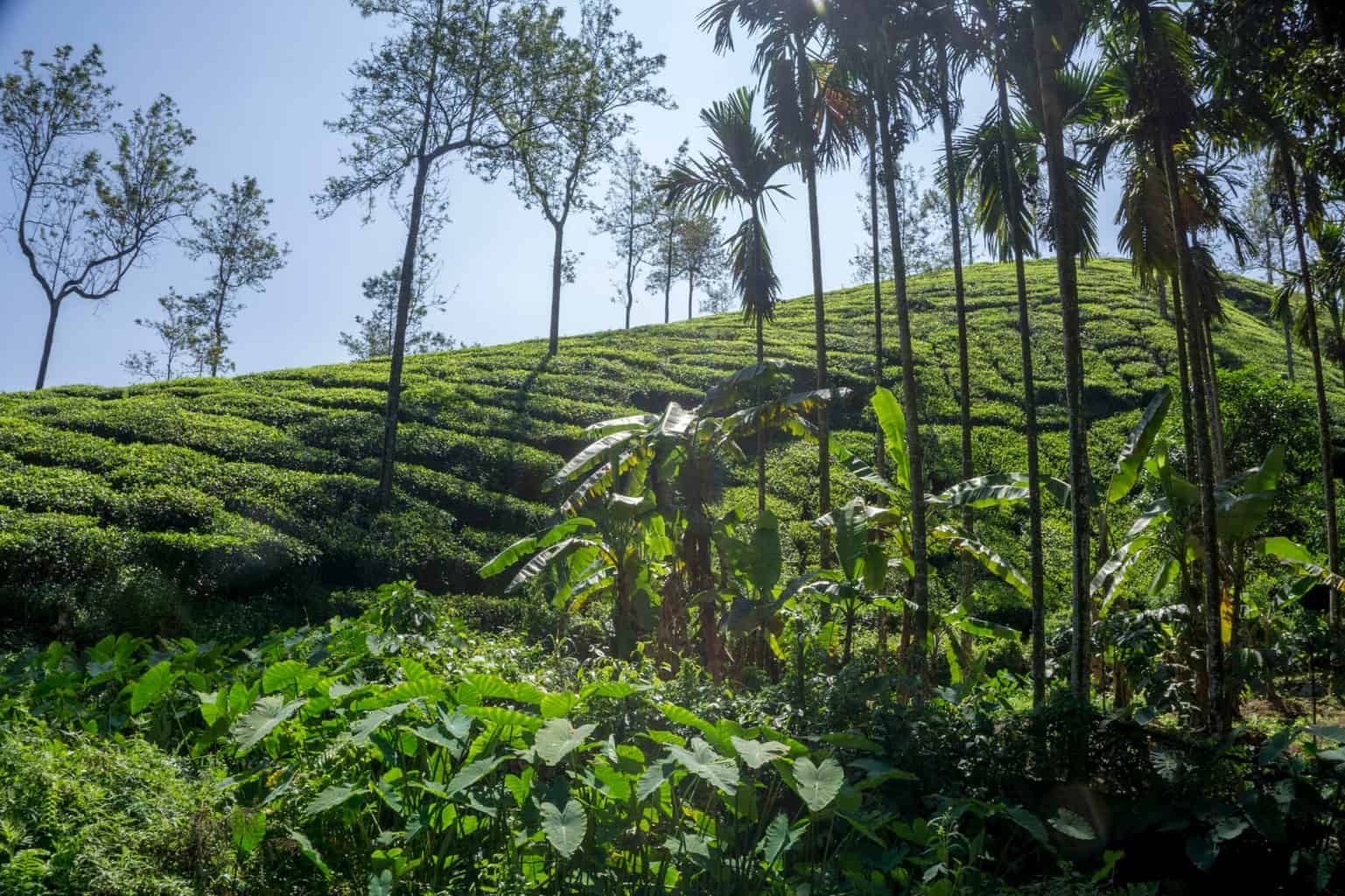 tea plantation, Wayanad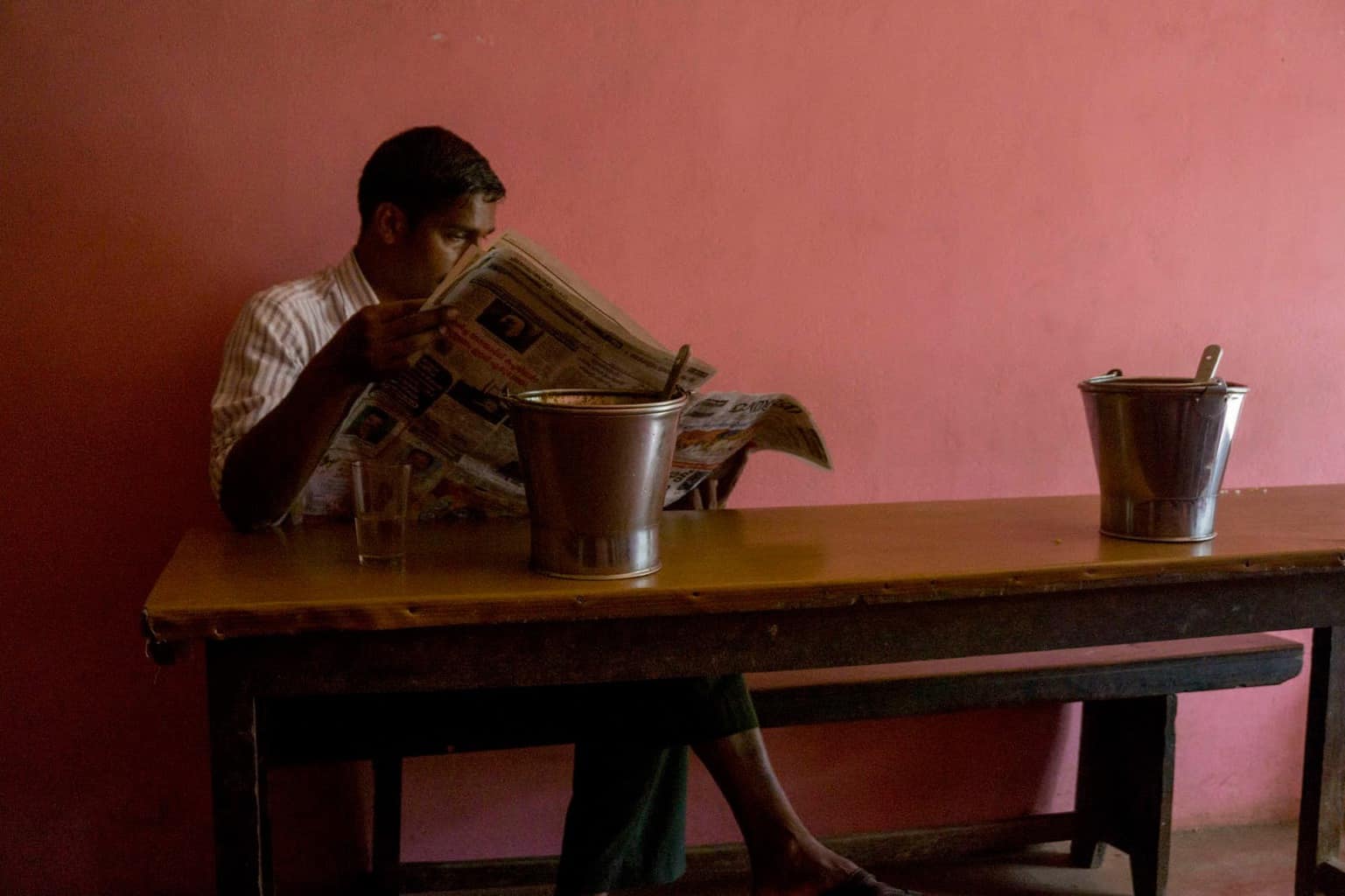 Wayanad
Related posts
Week 0: Gone travelling. London – see you in nine months

Week 1: INDIA – Mumbai → Goa
Week 2: INDIA – Bangalore → Mysore → Wayanad
Week 3: INDIA – Kochi → Allepey → Kollam → Madurai
Week 4: INDIA – Pondicherry → Chennai → Mumbai

Week 5: INDIA – Varanasi → Udaipur → Jaipur → Delhi
Week 6: TAIWAN – Taipei
Week 7: CHINA & VIETNAM – Hong Kong → Hanoi
Week 8: VIETNAM – Sapa → Hanoi → Ha Long Bay → Hanoi

Week 9: VIETNAM – Hue → Hoi An
Week 10: VIETNAM – 6 day / 5 night motorbike tour from Hoi An to Da Lat
Week 11: VIETNAM – Da Lat → Nha Trang
Week 12: VIETNAM – HCMC → Mekong Delta → HCMC

Week 13: CAMBODIA – Siem Reap (and Angkor Wat) → Phnom Penh
Week 14: CAMBODIA – Sihanoukville & Koh Rong Samloem Island
Week 15: CAMBODIA – Kep
Week 16: THAILAND – Chiang Mai

Week 17: THAILAND – Songkran Festival in Mae Rim & Chiang Mai
Week 18: THAILAND – Bangkok → Koh Phangan
Week 19: THAILAND – Bangkok
Week 20: MALAYSIA – Penang → Borneo

Week 21: AUSTRALIA – Melbourne
Week 22: NEW ZEALAND – Auckland → Rotorua → Turangi → Whanganui
Week 23: NEW ZEALAND – Wellington → Nelson Lakes → Hanmer Springs → Christchurch
Week 24: NEW ZEALAND – Lake Tekapo → Mount Cook → Queenstown → Milford Sound

Week 25: NEW ZEALAND & USA – Queenstown → Hawaii
Week 26: USA – Hawaii (Big Island) → San Francisco (Oakland)
Week 27: USA – San Francisco
Week 28: USA – Los Angeles

Week 29: MEXICO – Mexico City
Week 30: MEXICO – Oaxaca
Week 31: MEXICO – Mérida (plus Uxmal and Kabah)
Week 32: MEXICO – Tulum (plus Sian Ka'an Nature Reserve)

Week 33: USA – Postcards from Washing DC & Cape Cod
Week 34: HOME (LONDON) – The best and worst from the past 8 months – Part 1