Last Updated on June 10, 2020 by Leyla Kazim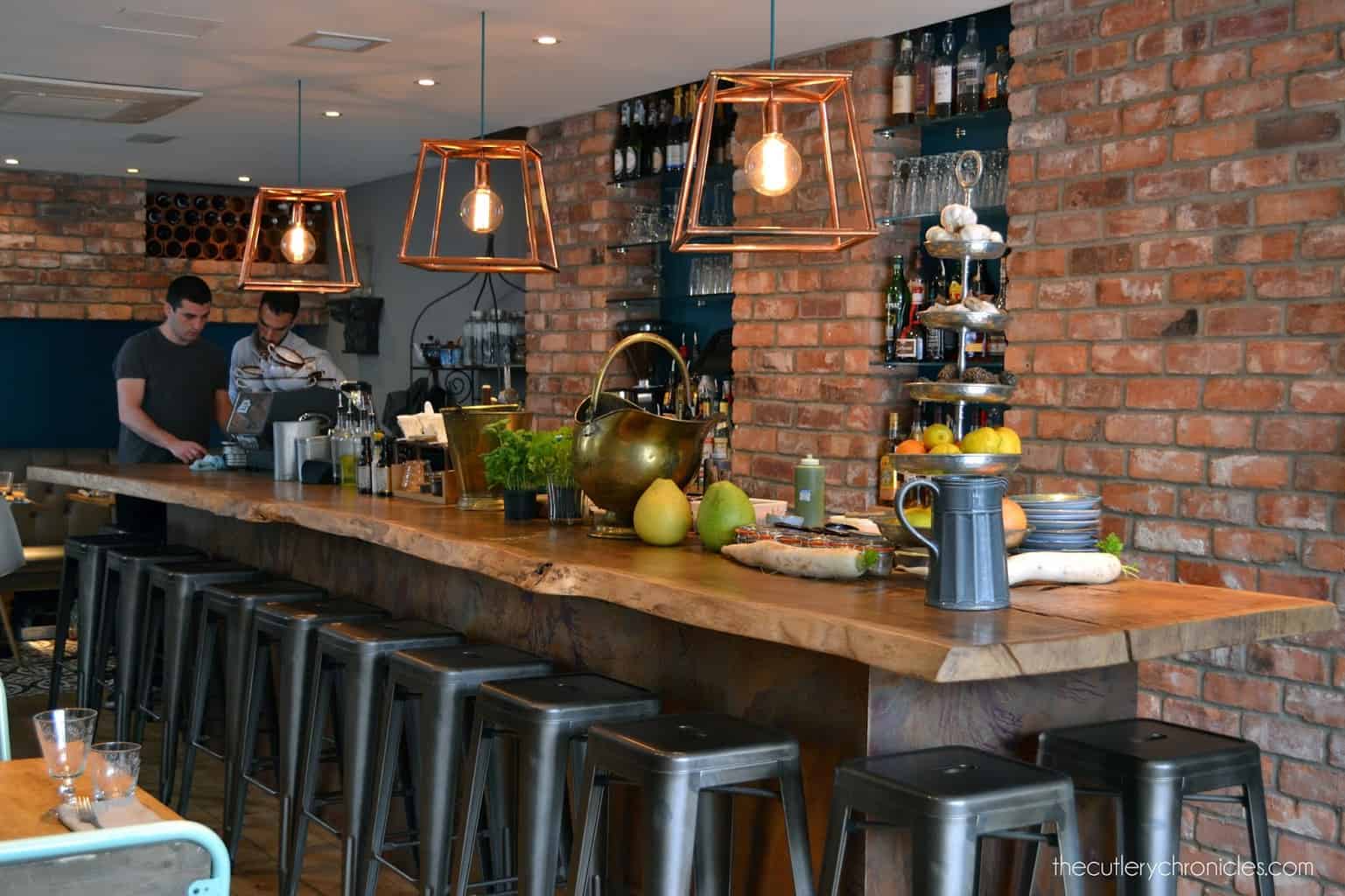 The first thing you'll notice about Indian restaurant Zumbura – nestled in the well-to-do idyll of Clapham Old Town – is that in almost every way, it does not feel like an Indian restaurant.
The interiors: no linen, leather bound menus, chandeliers, or sitar recordings. Instead, a vivid ceiling butterfly-and-birdscape, and deep turquoise and bare brick walls embellished with wild flowers in slim glass vases.
There's a wooden bar of organic form laden with ingredients used in the kitchen including the namesake fruit zumbura (pomelo in Urdu) and fresh tamarind. The crockery is beautiful, imperfect, handmade, and purchased from a local pottery. Brass light fittings with bare bulbs adorn the walls, chairs are seemingly salvaged classroom-style wood and metal, and there's a presence of shabby chic nick-nacks.
It feels altogether South American to me, reinforced by the large and full-on Argentinian family force at the table one over having a rollicking time in Spanish, and another table of three Spanish friends. They even have tequila on the after-dinner digestif menu.
The agreeable interiors can no doubt be attributed to the trio behind the enterprise – co-founders of furniture retailer Dwell, Aamir Ahmad, Sean Galligan and David Garrett. The kitchen and the food cooked in it often make the heart of a home, so whilst sidestepping from the furniture business to restaurateur seems a little off-tangent, I suppose a (tenuous) link could be argued.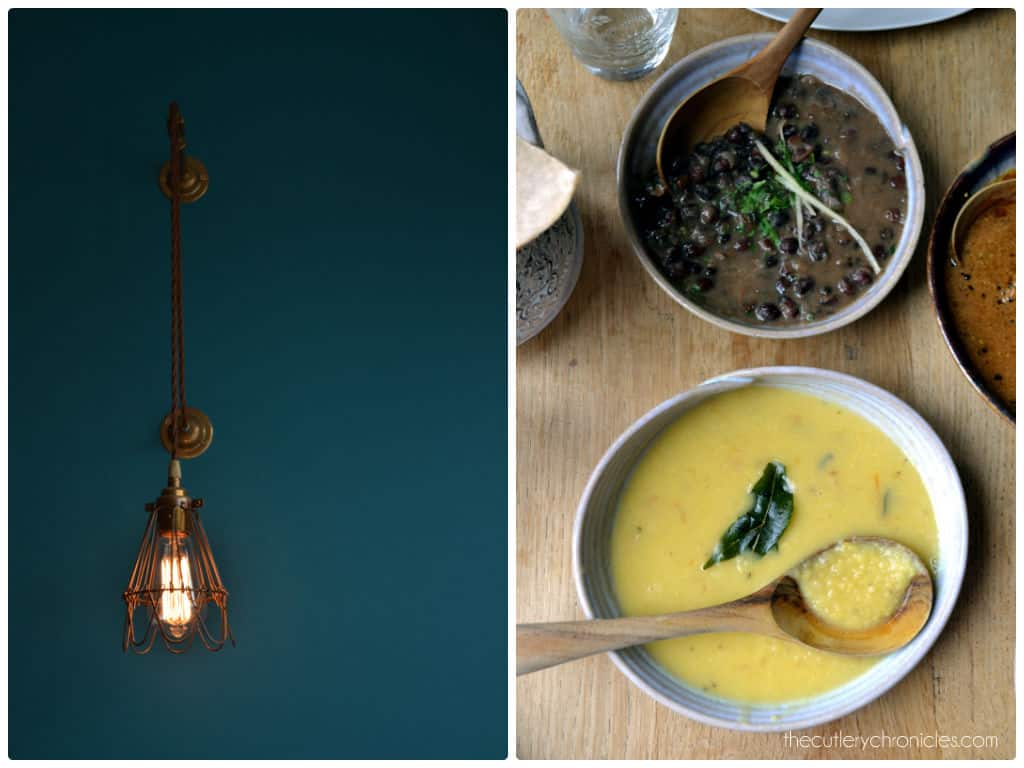 The staff: an absence of any sub-continental front-of-house.
The food: clean, sprightly, fresh, vibrant; small plates intended for sharing, Indian-tapas style. There are no superfluous and sorry-looking lettuce plate adornments. There is no poppadom fodder to make you thirsty and order more alcohol. There are no layers of oil pooling on the surface of sauces (I know people who stick the edge of a serviette in to absorb the excess sin before eating).
Chef Raju Rawat (previously in the kitchens of Bombay Bicycle Club, The Cinnamon Club and Michelin-starred Benares) was drafted in to help achieve Ahmad's vision: to create a British Indian restaurant authentic to the cooking found in traditional Punjab homes, without the customisation so often used to appease western palates at the detriment of dishes.
If his intention is for the food to taste like no other found in Indian restaurants, then based on my restaurant repertoire, he's nailed it.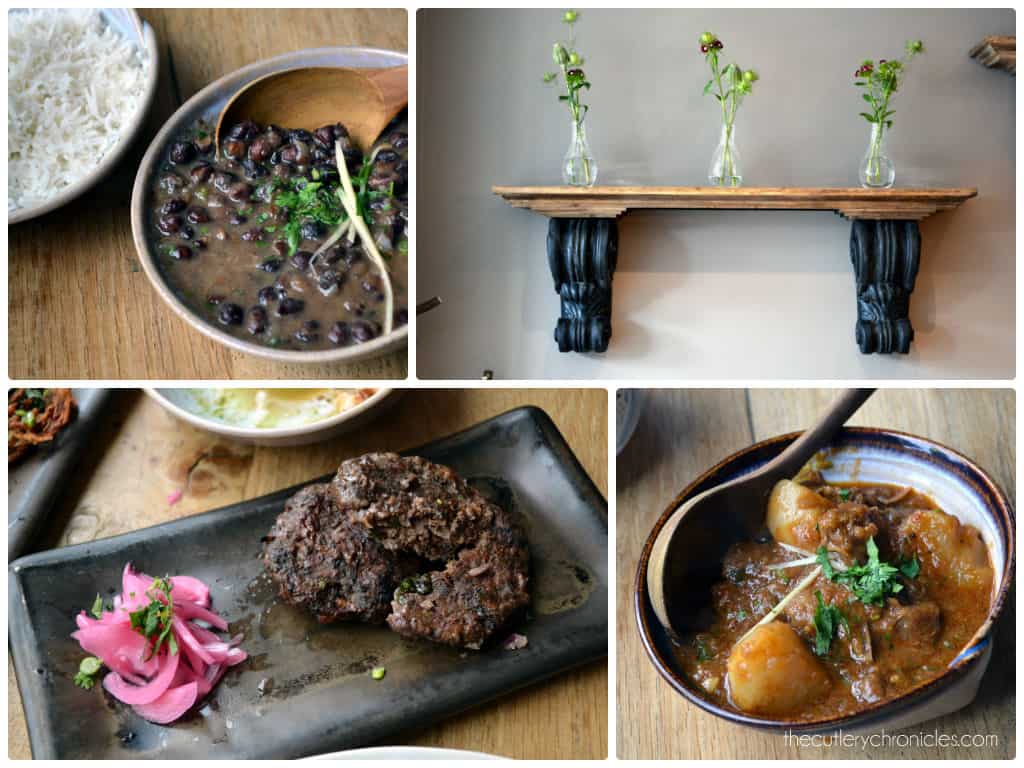 Spinach and onion pakoras, battered in chickpea flour and lightly fried were entirely without grease, blisteringly hot straight from the oil, sporting a flourish of fresh coriander and nothing short of a delight dipped into the tart and sour imli (tamarind) and green chutneys (£4.50).
A nod to the Indian street-side favourite that is chaat – bread fried to a crisp and puffed rice, doused in a calming yoghurt and a piquant ginger tamarind sauce, and entertaining a mix of tangy, salty spices – one of my favourite plates and one for the teeth as much as the taste buds (£4.50).
Potato cakes were smooth and delicately spiced rounds, providing a further great medium for the zippy chutneys (£4.50)*, and the chapli kebabs were handsome, dark and slightly charred disks, soft patties of beef kneaded with garlic, ginger and spices (£7.50)*. Breaking either of these apart revealed the still-vibrant presence of component ingredients – coriander leaves, onions. It all feels like it was made moments before, and probably was.
Firm and nutty kala chana (black chickpeas – my favourite form of this pulse and incidentally, my preferred choice when making humous) braised over time with onion and mango powder was an earthy, wholesome bowl of texture and flavour (£4.50). A yellow daal cooked with curry leaves and garlic, was thick enough to hold its form when spooned onto a plate (£4), the bowl quickly excavated with the help of warm parathas and naan making up the bread selection (£4.50).
* these portions include three pieces – we were given two (as seen in the photos) as were sampling many dishes for the purpose of the review.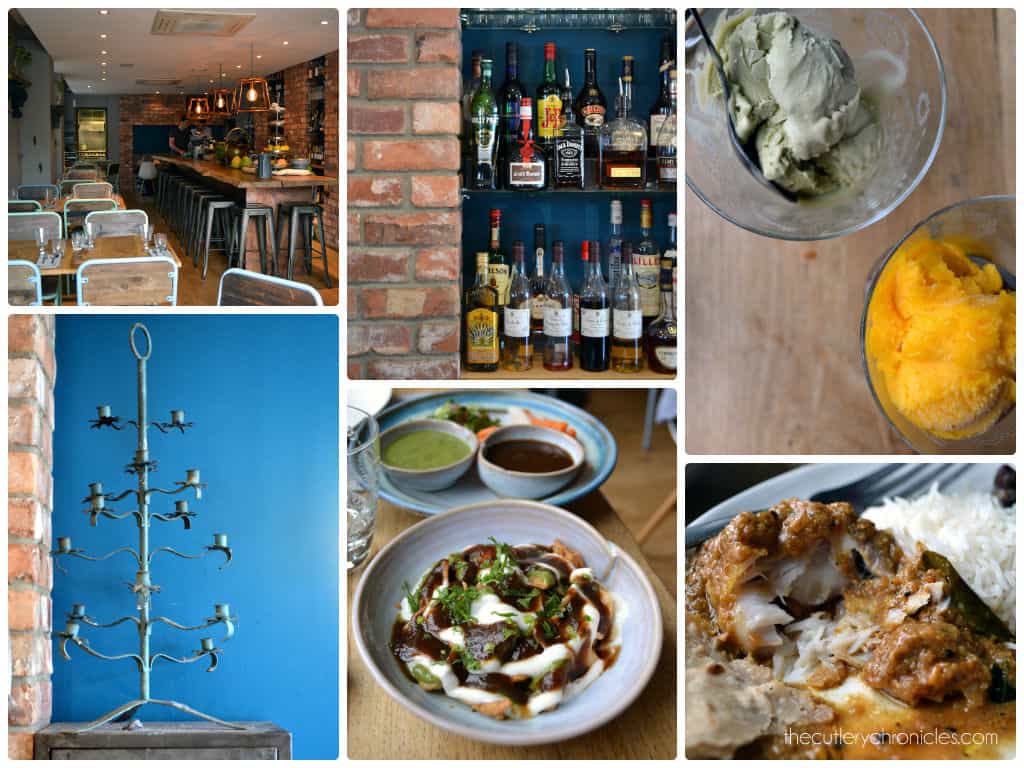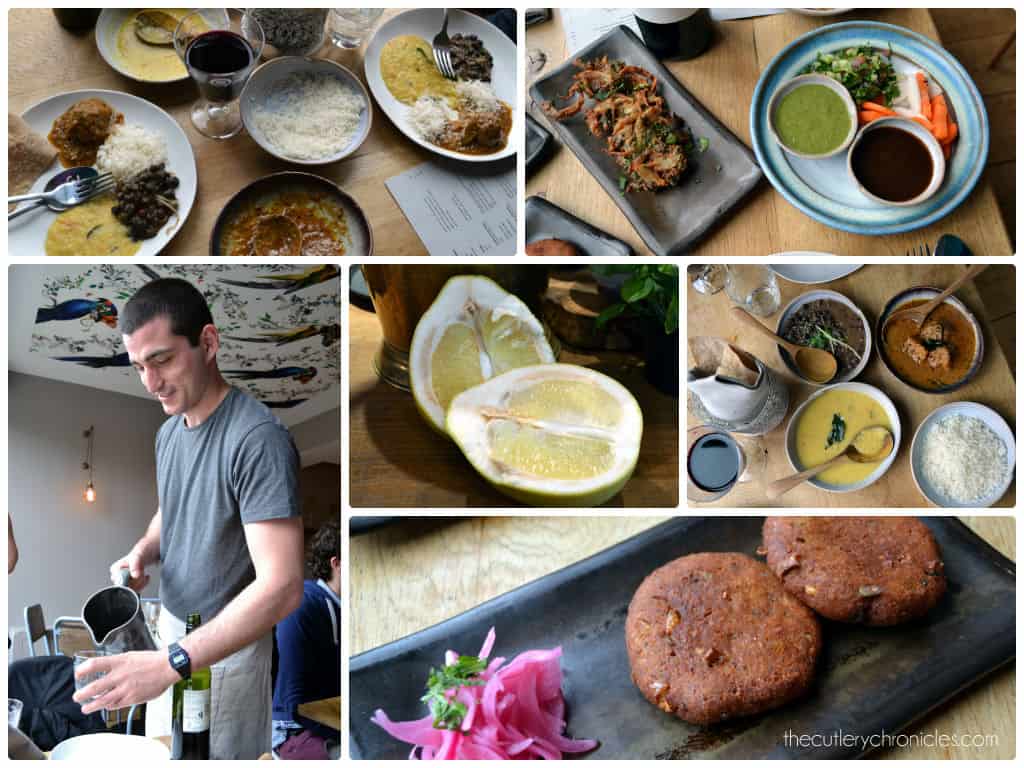 Opaque hunks of coley spiked with mustard seeds and fenugreek was great (£8.50), with basmati assisting the mopping of the sauce. The kullia stew of lamb and turnip was arrestingly aromatic, with sweet and slightly translucent hunks of root veg, flaking meat, bones to suck on, and the sort of gravy cleared so completely, kitchen staff may well have wondered if they had put anything in the bowl in the first place (£7.50).
For a sweet close, there are a handful of traditional desserts – chilled rice pudding with cardamom, buttery semolina, and gajar ka halwa – a very nicely done warm and creamy amalgamation of grated carrot, milk and sugar (not too much) topped with pistachios (£3.50). You won't go far wrong with ice creams or sorbets either – pistachio intensely represented, mango fruity and refreshing (£3).
I'm yet to mention I worked 30 seconds walk from Zumbura from the day it opened in November last year until I left that job in March this year. Colleagues tried it, but I never got round to paying a visit. Lost time, of which I will be making up for.
This is a great neighbourhood local offering something quite different to the rest of the Indian dining scene – finally the sort of Indian restaurant food you really could eat every day.
Liked lots: the completely different feel to other Indian restaurant in all aspects, wonderful staff
Liked less: I'll get back to you
Good for: eating great Indian without the associated ghee-laden self-loathing
My rating: 4/5
Afiyet olsun.
Note: I was invited as a guest to review this restaurant.