Last Updated on May 19, 2021 by Leyla Kazim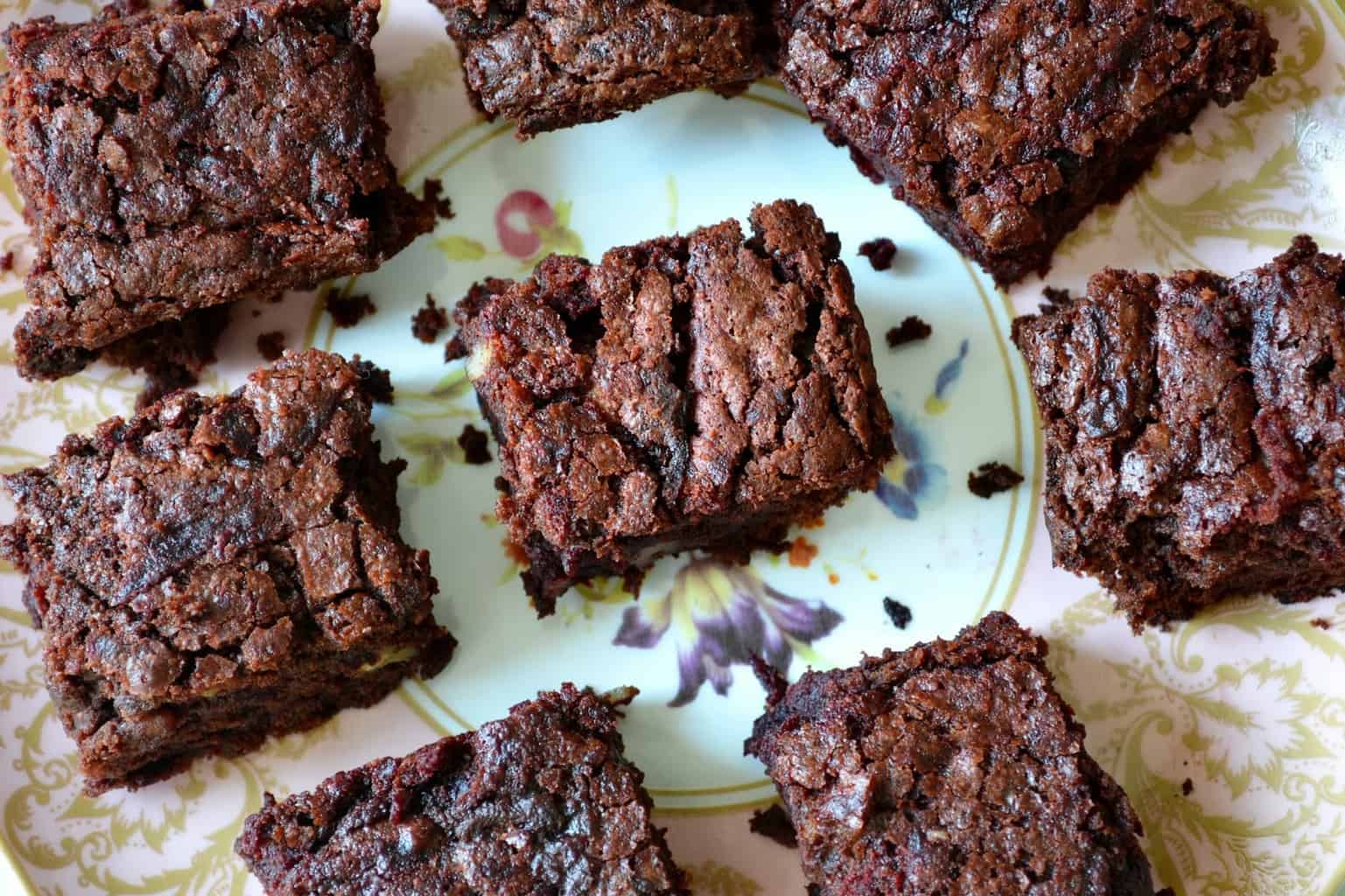 Putting a vegetable in a cake is nothing revolutionary. Naturally sweet root vegetables add lightness and aid moisture retention during cooking, and who doesn't like a fat slice of carrot cake. Hell, I've even made a parsnip cake in my time. And as the nights draw in and we up our duvet tog counts, this time of year demands sustenance to satisfy the sweet tooth in all of us. The addition of beetroot to these brownies provides an earthy undercurrent that works so well with dark chocolate. Throw in toasted nuts of your choice for added texture and you have a perfect accompaniment to a vat of tea.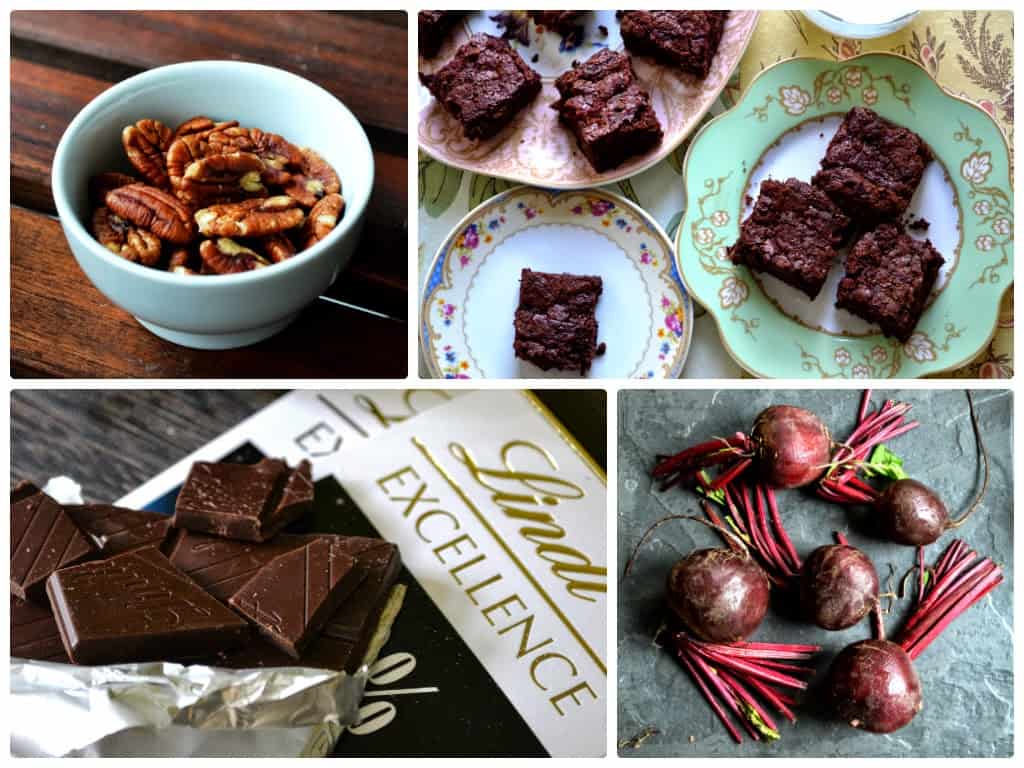 The recipe for these are based on Hugh Fearnley-Whittingstal's from his book Every Day, with a few changes.
Beetroot and pecan brownies
Makes about 20

250g fresh beetroot
250g unsalted butter, cut into cubes
150g dark chocolate, broken into pieces (I used Lindt Excellence 70% Cocoa Bar)
100g dark chocolate with a touch of sea salt, broken into pieces (I used Lindt Excellence A Touch of Sea Salt)
3 medium eggs
250g golden caster sugar
A pinch of sea salt
150g plain flour
2 tsp baking powder
50g toasted pecans, roughly chopped
First prepare your beetroot. Cut away the stalks but leave the beetroots whole and boil until tender. Drain and allow to cool. When cool enough to handle, use a teaspoon to scrape off the skin which should come away easily. Finely grate the beetroot and set aside – I used a hard cheese grater.
Grease a shallow baking tin, approximately 20 x 25cm, and line the base with baking parchment. If you prefer, you can grease the base with butter and dust with cocoa powder which will also prevent the brownies from sticking.
Put the butter and chocolate in a heatproof bowl and melt. I do so in a microwave for about 30s at a time, giving the contents a good stir each time. When almost everything has melted, keep the microwave times shorter, say 10s or so. If you overheat it the chocolate will split.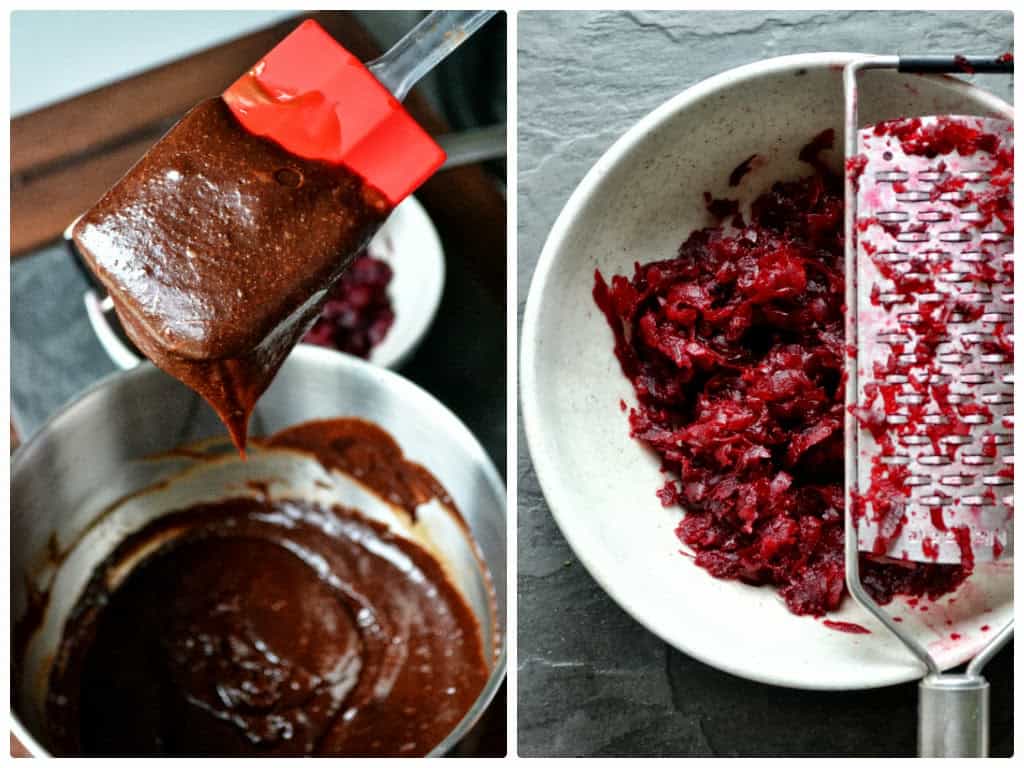 Pre-heat the oven to 180°C/Gas Mark 4.
Whisk the eggs and sugar together in a large bowl until thick and pale and then beat in the melted chocolate and butter until smooth.
Combine the salt, baking powder and flour, sift them over the chocolate mixture, then gently fold in with a large metal spoon. Now fold in the grated beetroot and pecans – be careful not to over-mix or it will make the brownies tough.
Pour the mixture into the prepared tin and smooth the top with a spatula. Bake for around 1hr or until they are done. When a knife or skewer is inserted in the centre it should come out with a few moist crumbs clinging to it. Don't be tempted to overcook them or they will be dry.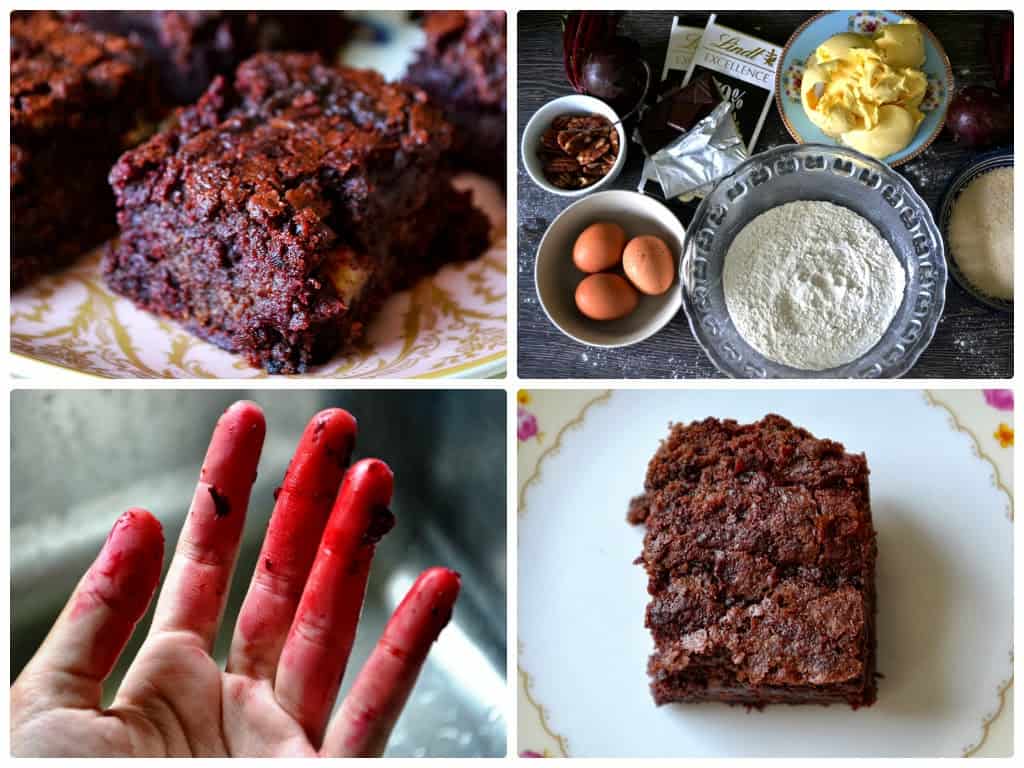 Tip: If the batter rises like a cake sponge, take the back of a ladle and compress it down – you'll still obtain the familiar brownie appearance.
Remove the tin from the oven and leave on a wire rack to cool before cutting into squares.
Keep these airtight and they'll remain moist and wonderful for a good week. Enjoy with a hot drink and a comfortable armchair.
Afiyet olsun.