Last Updated on August 19, 2020 by Leyla Kazim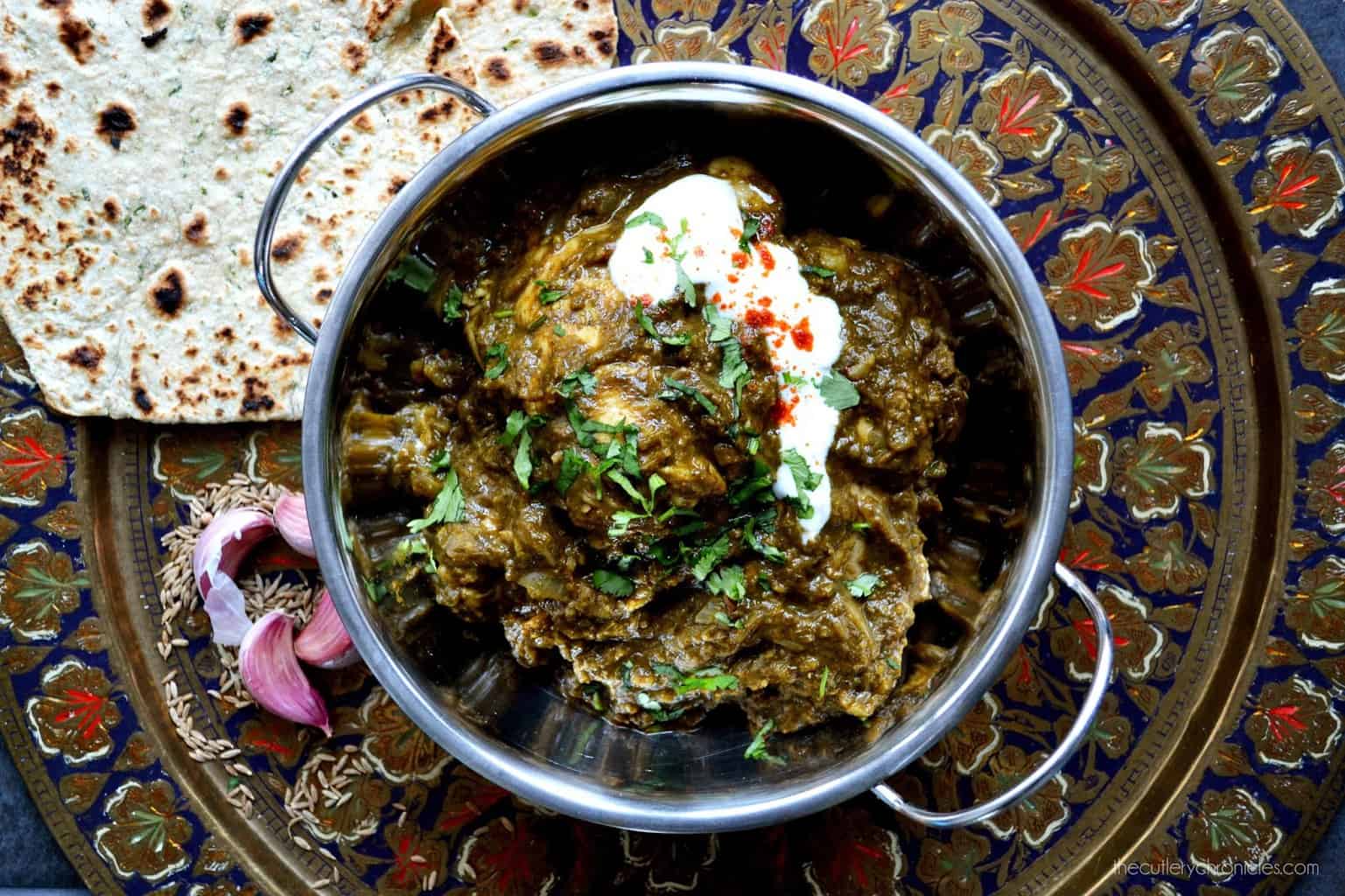 chicken saag and coriander chapatis
As the ever-perceptive Homer Simpson once sang whilst shaking his backside in a conga line during an archetypal The Simpsons moment, "You don't win friends with salad".
Unless, you can transform a load of greens into something everyone wants to eat – a curry. A great tasting one at that and likely to be healthier than most 'salads' on the market.
I've come across a fantastic 7,000 word article covering the 34 science-backed health benefits of spinach written by Helen Nichols over on Well-Being Secrets. Awesome bedtime reading, should you still needed convincing about spinach.
A chicken saag is a curry consisting of the meat cooked in a spiced sauce made from some type of leafy green – mustard leaves, finely chopped broccoli, fenugreek (methi) or in this case, spinach. There is a lot of good in this dish and it's low in fat. So it's a good option for all the self-restraint we're (supposed to be) exercising at this time of year. Serve with rice to mop up the sauce, or some warm and freshly made coriander chapatis (below).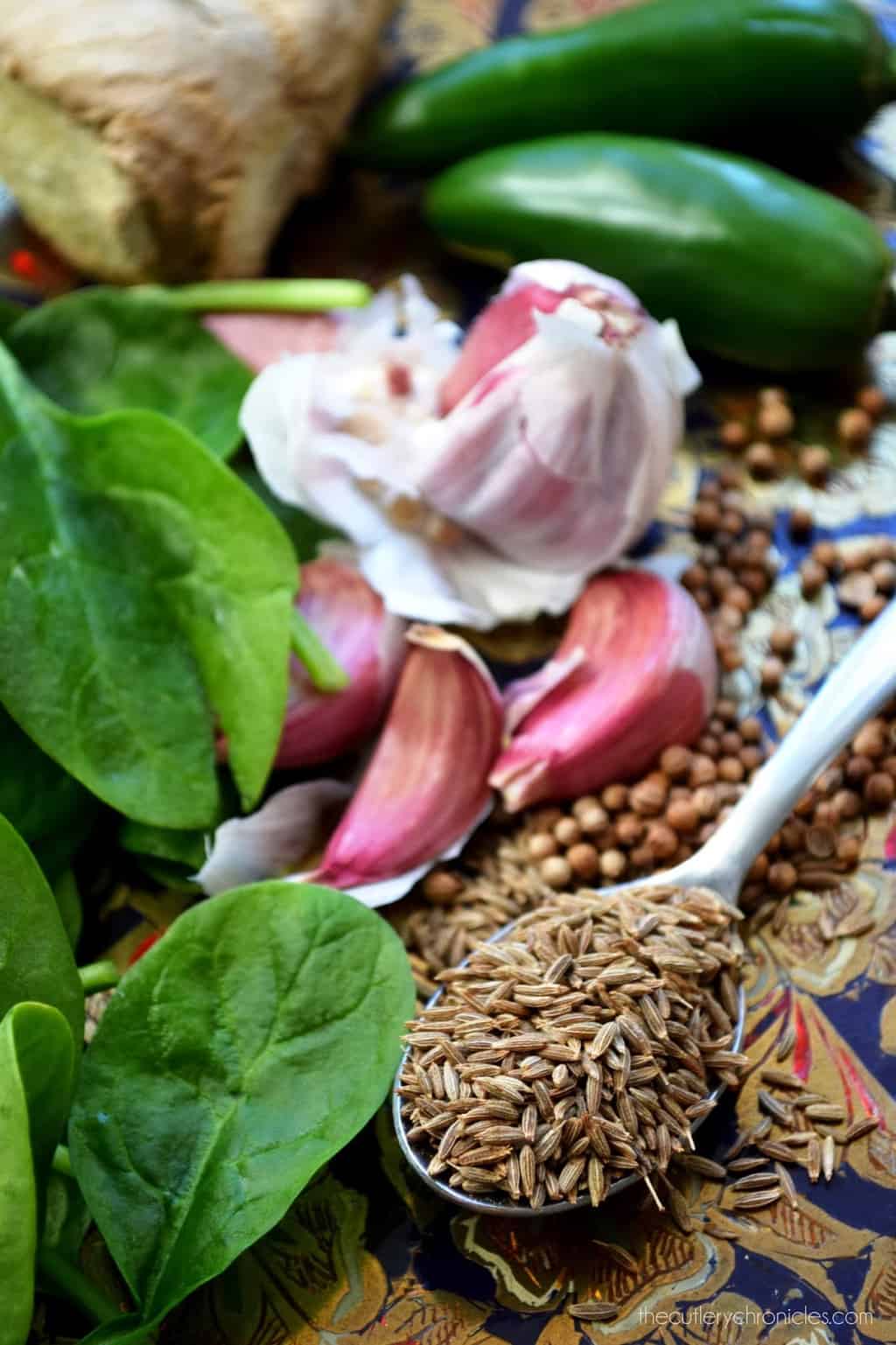 Chicken Saag

Serves 4

260g fresh spinach leaves
1 thumb sized piece of fresh ginger, chopped
3 green chillies
2 garlic cloves
30ml rapeseed oil
8 whole black peppercorns
3 bay leaves
1 tsp cumin seeds, ground (or ready ground cumin)
1 tsp coriander seeds, ground (or ready ground cumin)
2 small white onions, chopped
4 tomatoes, chopped
2 tsp mild madras curry powder
1 tsp garam masala
4 skinless chicken thighs with bone, flesh scored
4 skinless chicken legs with bone, flesh scored
5 tbsp low fat yoghurt
Sea salt
Coriander leaves (optional)
Cook the spinach in a pan with a tight fitting lid on a medium heat until wilted – there is no need to add water or oil. Push it about a bit with a wooden spoon. Once wilted, transfer the spinach to a food processor. Add the ginger, chillies (de-seed them if you want to remove some of the heat), garlic and 50ml of water. Blitz until smooth.
Pour the oil into the same pan and on a medium heat, fry the peppercorns and bay leaves until the former begin to pop. Add the cumin and coriander, stir, and cook for a further minute. Add the onions and a pinch of salt, stir and cover. Cook until soft and brown, about 10 minutes – give the onions a nudge now and again with the spoon to prevent any sticking.
Tip Retain any water that condenses in the lid when you lift it to stir – allow it to fall back into the onions.
Add the tomatoes, stir and cook for another 3 minutes. Add the garam masala and curry powder and cook for further 3 minutes.
To this pan add the spinach mix, combine well and cook for another 5 minutes. Stir in the yoghurt, a tablespoon at a time. When fully mixed, add the chicken and combine until they're well coated. Simmer with the lid on until the chicken is cooked through, about 20 minutes. Remove the lid and raise the heat so the sauce begins to boil. Keep stirring and turn off the heat once you're happy with the consistency of the sauce. Taste for seasoning and feel free to add more yoghurt if it has too much chilli heat.
Serve in warmed bowls with a sprinkle of fresh coriander leaves, a drizzle of yoghurt and some coriander chapatis (below). And by the way, this tastes even better the next day.
288 kcal per serving*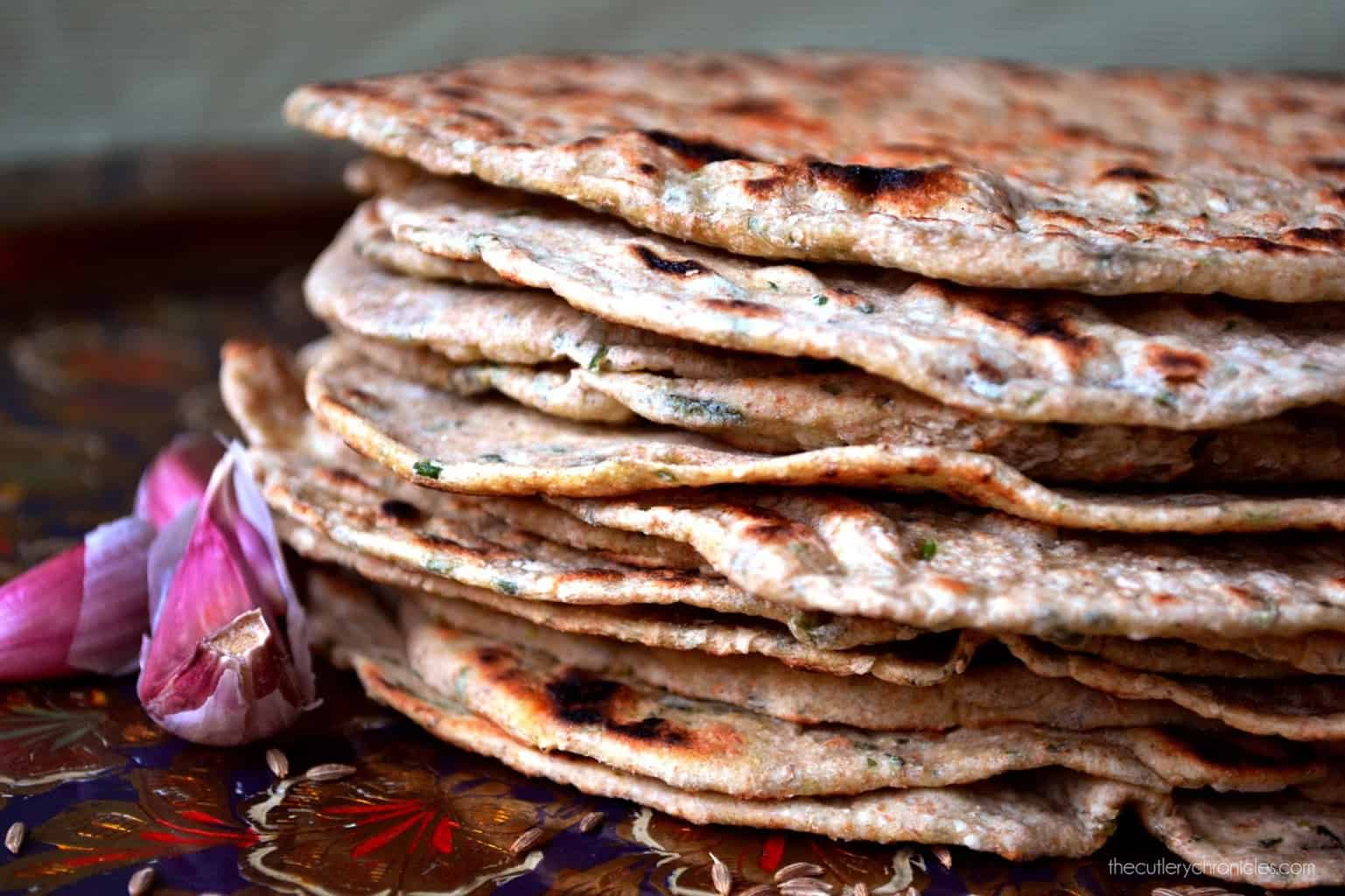 Coriander Chapatis
Makes 15
300g chapati flour
1 tsp rapeseed oil
80g coriander leaves, finely chopped
5g sea salt
2 tbsp low fat natural yoghurt
Sift the flour into a large bowl and add the coriander, salt and oil. To this add 3/4 cup of warm water and the yoghurt. Combine in the bowl with a wooden spoon until it creates one mass and then turn out onto a floured surface. Knead for 10 minutes or until smooth, no longer sticky and it springs back if you poke it. Place the dough into an oiled bowl, cover with a tea towel and leave to rest in a warm place for 15 minutes.
Divide the mass into 15 equal pieces. To do this weigh the whole mass and divide by 15 – the result is how much each piece should weigh, around 45g. Roll each piece into a ball between the palms of floured hands. With a rolling pin and on a floured surface, roll each ball out into the shape of a rough circle with the thickness of a 50p coin (around 2mm).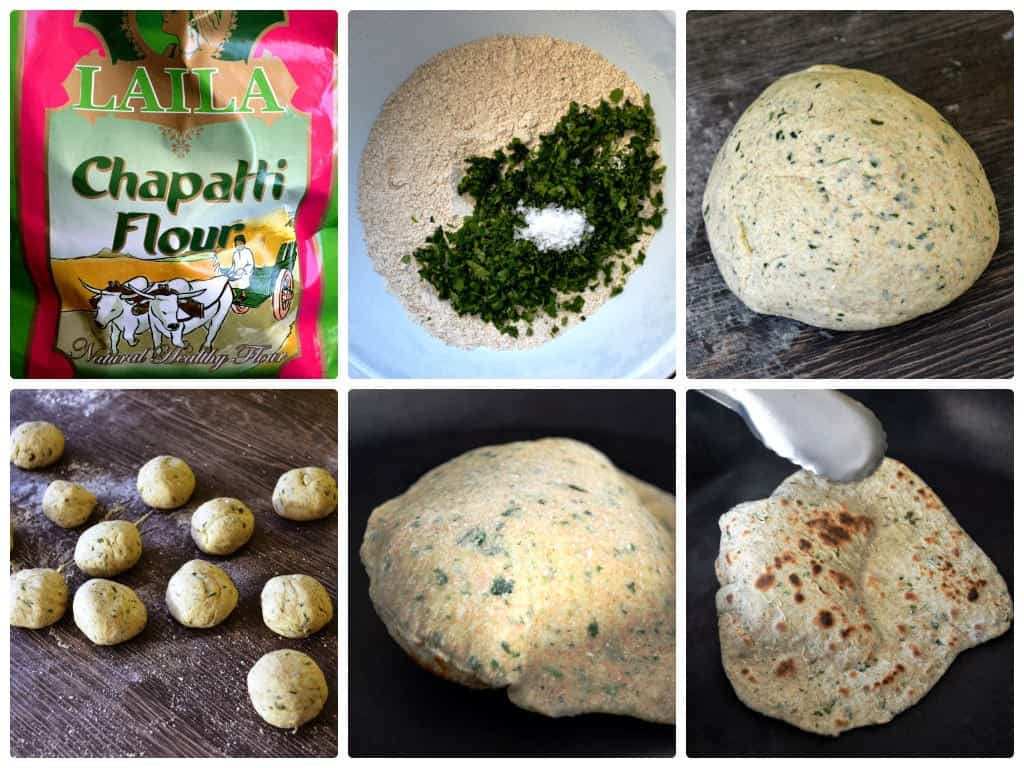 Heat a non-stick frying pan or tawa over a high heat for a minute. Put a chapati in the pan – when it begins to puff up and bubble, turn it over. You want each side to have browned and blistered a bit. Repeat with the rest of the chapatis. Don't over cook these or they will become hard.
Tip As each chapati is cooked, place it in a pile with the rest and keep the pile wrapped in a clean tea towel, rather than on a cold plate for example. This will prevent any condensation gathering under the bread.
These are wonderful eaten warm and fresh. Alternatively, keep them in an airtight container and consume within a day or so. Or you can wrap them in cling film and freeze them. If you do, place them in a warm oven to thoroughly heat up before serving.
71 kcal per chapati*
Afiyet olsun.
*calories are a close approximation calculated using My Fitness Pal.