Last Updated on November 17, 2022 by Leyla Kazim

There are so many great things to do in Austria, especially in Zillertal!
I hope I've whetted your appetite with the tasty local eating tips in 8 Unmissable Eats in Zillertal In The Austrian Alps. Another key factor for your Austria trip are awesome activities to fill the gaps between meals.
And so in this post, I will share some of the best things to do in Austria when you find yourself in the quite stunning Zillertal in North Tirol.
But before I do, here's a taster of what you can can expect if you plan to visit the Alps in Austria. A huge thanks to our excellent cameraman Ricardo Cardoso who joined us on our Austria travel to capture our time in Zillertal.
Don't forget to subscribe to my YouTube channel!
You might also want to check out my posts from a previous Austria trip: 19 Delicious Things To Eat In Salzburg And Graz and 10 Less Obvious Things To Do In Salzburg, Innsbruck And Graz.
7 Gorgeous Things To Do On Your Austria Trip to Zillertal in North Tirol
Whether your Austria travel falls during the summer or winter, North Tirol has a tonne of things for you to get up to. Many of these involve being outdoors, which provides ample opportunity to soak up those views and gorgeous air.
Here are some of my favourite things to do in this stunning corner of the world to help get you started.
1) Sip a Tirol cocktail at one of the most well stocked bars I've ever seen
What an utterly cool cocktail bar Hotel Englhof has. It's the largest in Zillertal and it surely has to be one of the most impressive in Tirol, maybe even Austria – I don't think I've ever seen so many spirits in one place.
Head bartender Andy has won several accolades which makes this bar famous beyond Austria's borders. The cocktail list is extensive and whiling away a few hours in this wood-panelled drinking den is surely one of the best things to do in Austria.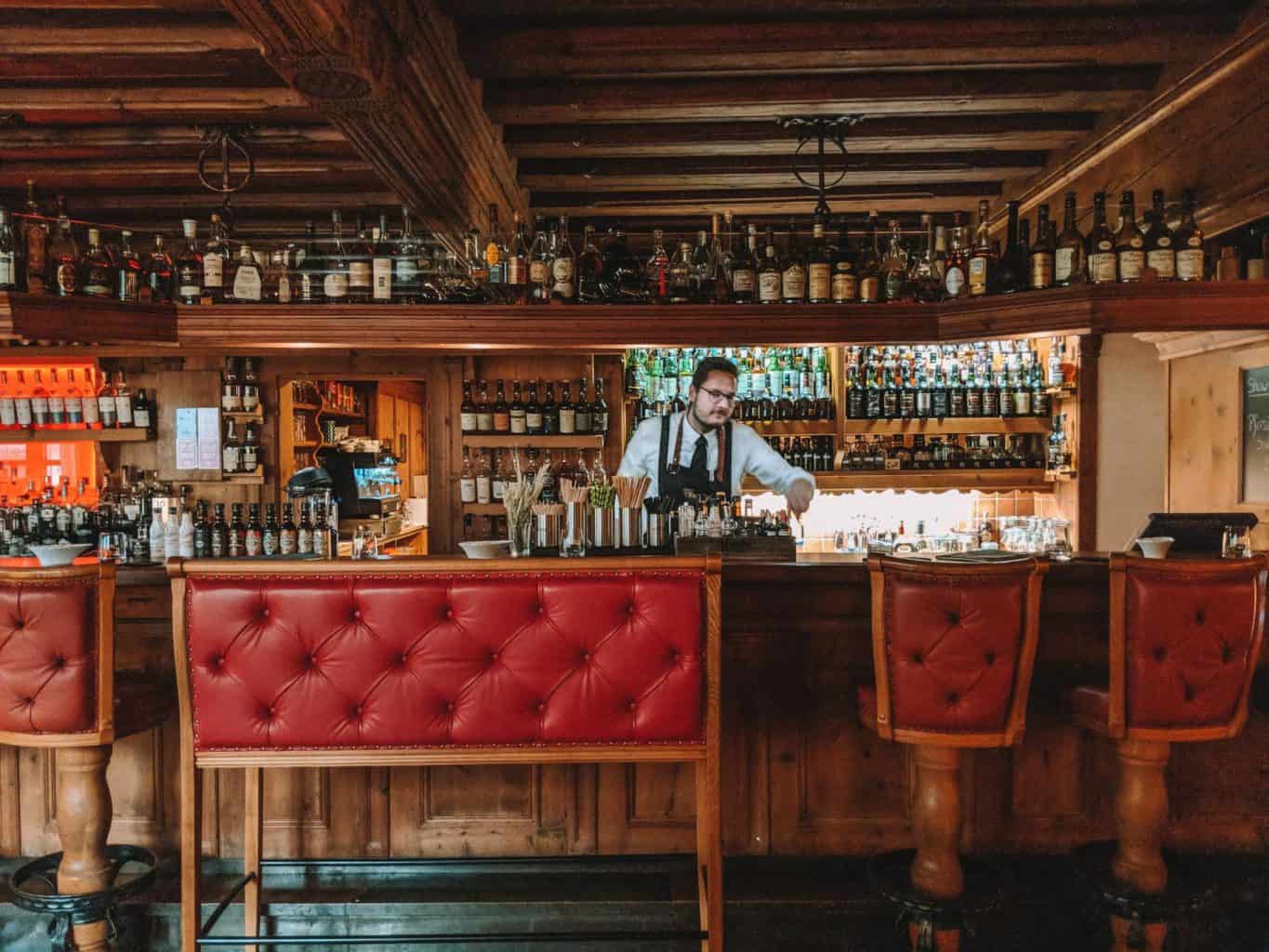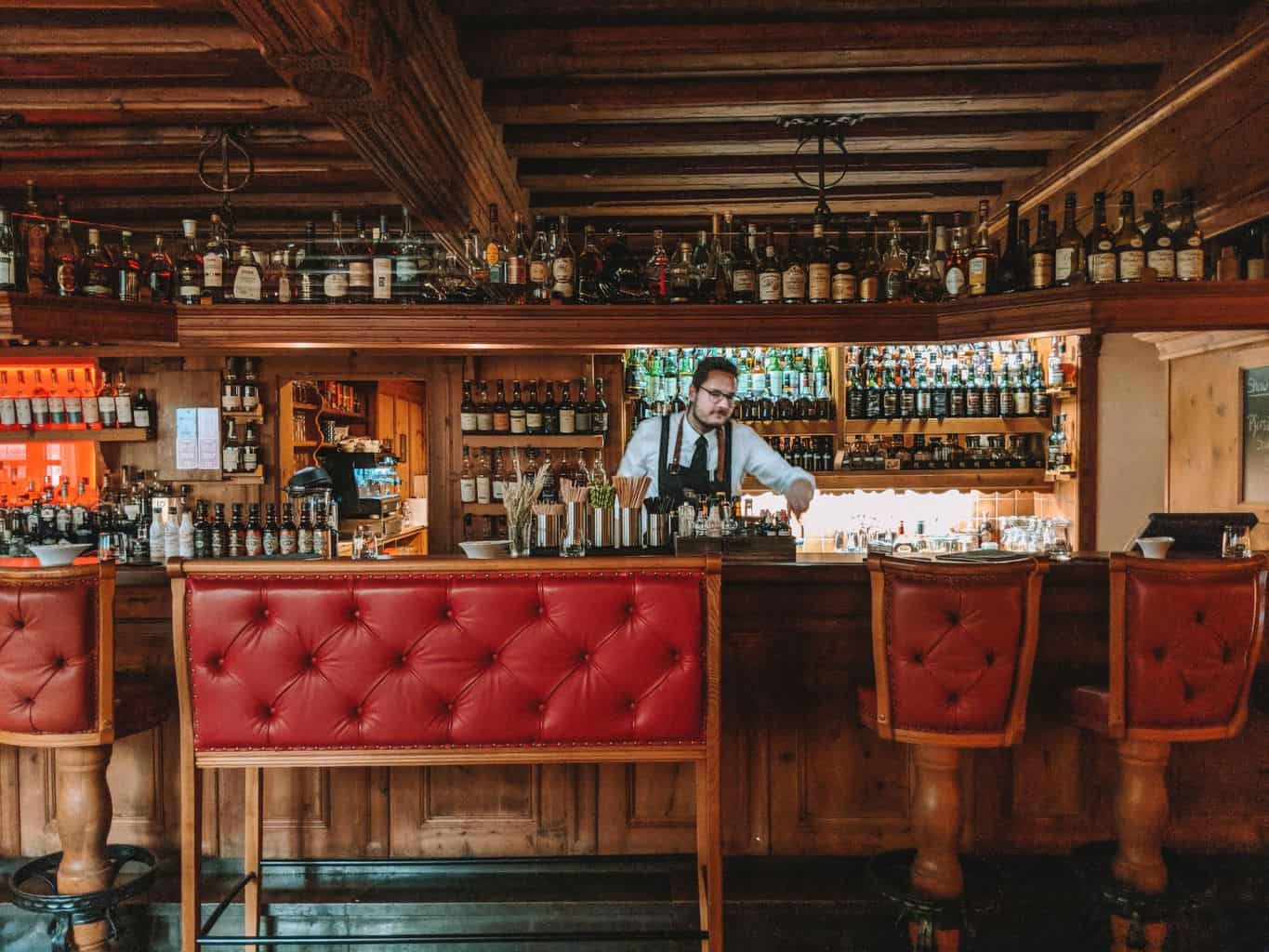 A seemingly endless collection of every possible liquor from all corners of the globe line every shelf, right up to the rafters. Name your poison and the talented bar staff will shake it up for you with style.
Don't miss their Alpine Negroni infused with natural pine and with a flourish or foraged Alpine herbs. A fantastic place to start or end the night, they're open until about 1am every day.
englhof.at/en/
Zellbergeben 28 – A-6277 Zellberg
2) Hike the Alps in Austria and drink from crystal clear streams
During your Austria trip you should definitely consider hiking in Zillertal; it's one of the world's most diverse hiking destinations. Trails in this part of the Alps in Austria are well signed and stretch for no less than 1400km.
There are three altitude levels when hiking these Zillertal trails. They range from the sunny valley floor to the rugged and isolated peaks of the mountains and there's something for all levels.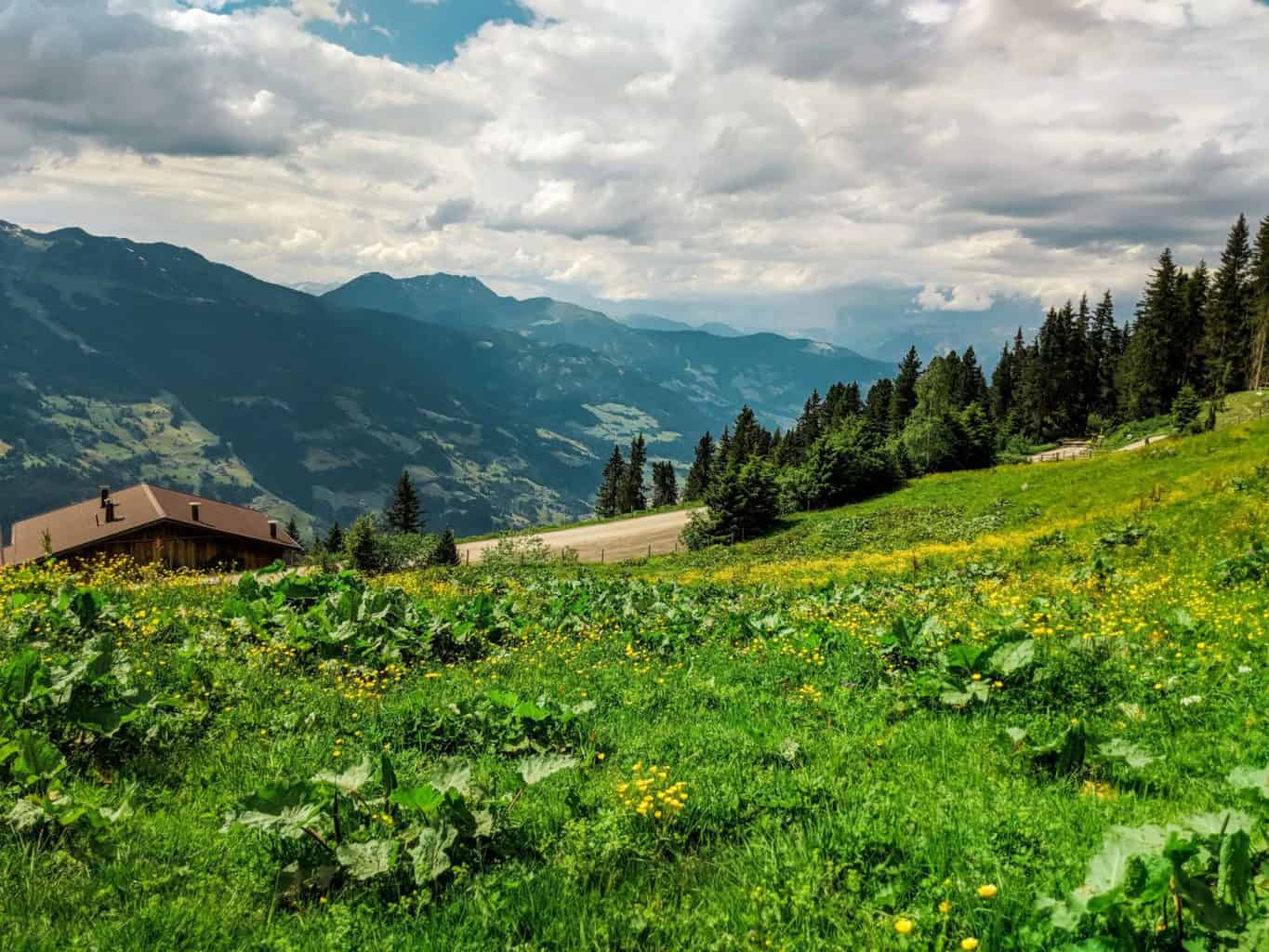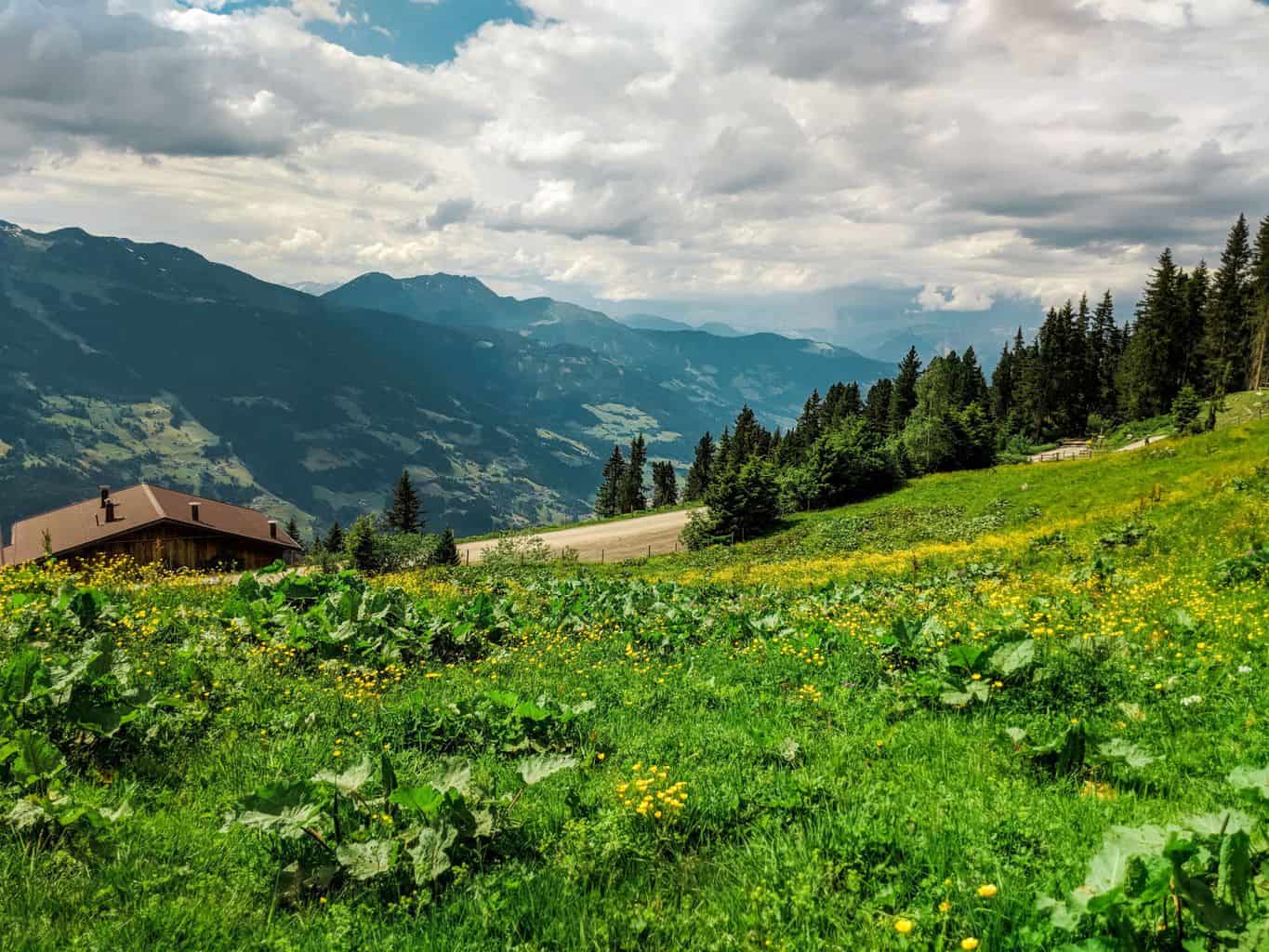 The ten summer cable cars and the Zillertal Alpine roads will quickly take you into this gorgeous Tirol mountain world. And there are around 150 mountain huts rustling up local Austrian food to help re-fuel along the way.
You'll pass stunning scenery, Alpine cows with bells around their necks chiming melodies as they graze, roaming horses and glacier-fed streams clean enough to drink from.
We did the light 'culinary' Schmankerlweg hike, around 40 minutes starting at Rosenhalm and sign-posted with info about local Zillertal dishes. Our wonderful guide Rasmus from Rasumus Tours lead the way with tales of Austria travel and schnapps to mark the end of our delightful excursion.
rasmustours.com/english/
3) Use your Austria travel to scale new heights in the Tirol cable cars
No amount of Austria travel is complete unless you've hitched a ride up a mountain slope in a cable car. It's pretty much inevitable if you find yourself in the Alps in Austria, and it's a thrilling experience.
It's the quickest way to comfortably get to the best starting points for many incredible tours, and eight out of the ten summer cable cars in Zillertal will also transport your mountain bike too.
The cable cars may be a bit of a challenge if you suffer from a fear of heights. But I was with a friend who has this fear and she quite enjoyed the rides.
The journeys often have different stops on the way up for you to embark and disembark, with restaurants too. Taking in the scenery as you glide over the slopes is one of the most spectacular things to do in Austria. And a great photo opportunity too.
More info on the summer cable cars in Zillertal here.
4) Walk (or ski!) on a glacier 365 days a year, one of the most unique things to do in Austria
There are very few places in Europe where you can ski 365 days of the year; the Hintertux Glacier in Zillertal is one of them.
Even in the height of summer, snow covers the peaks of the Alps in Austria if you go high enough. At its highest point, the Hintertux Glacier ski region is 3,250m (10,660 ft) above sea level and one of the largest ski valleys in the world.
It is quite incredible how you can seamlessly slide from a hot summer's day into a winter wonderland in a matter of minutes when climbing in a cable car.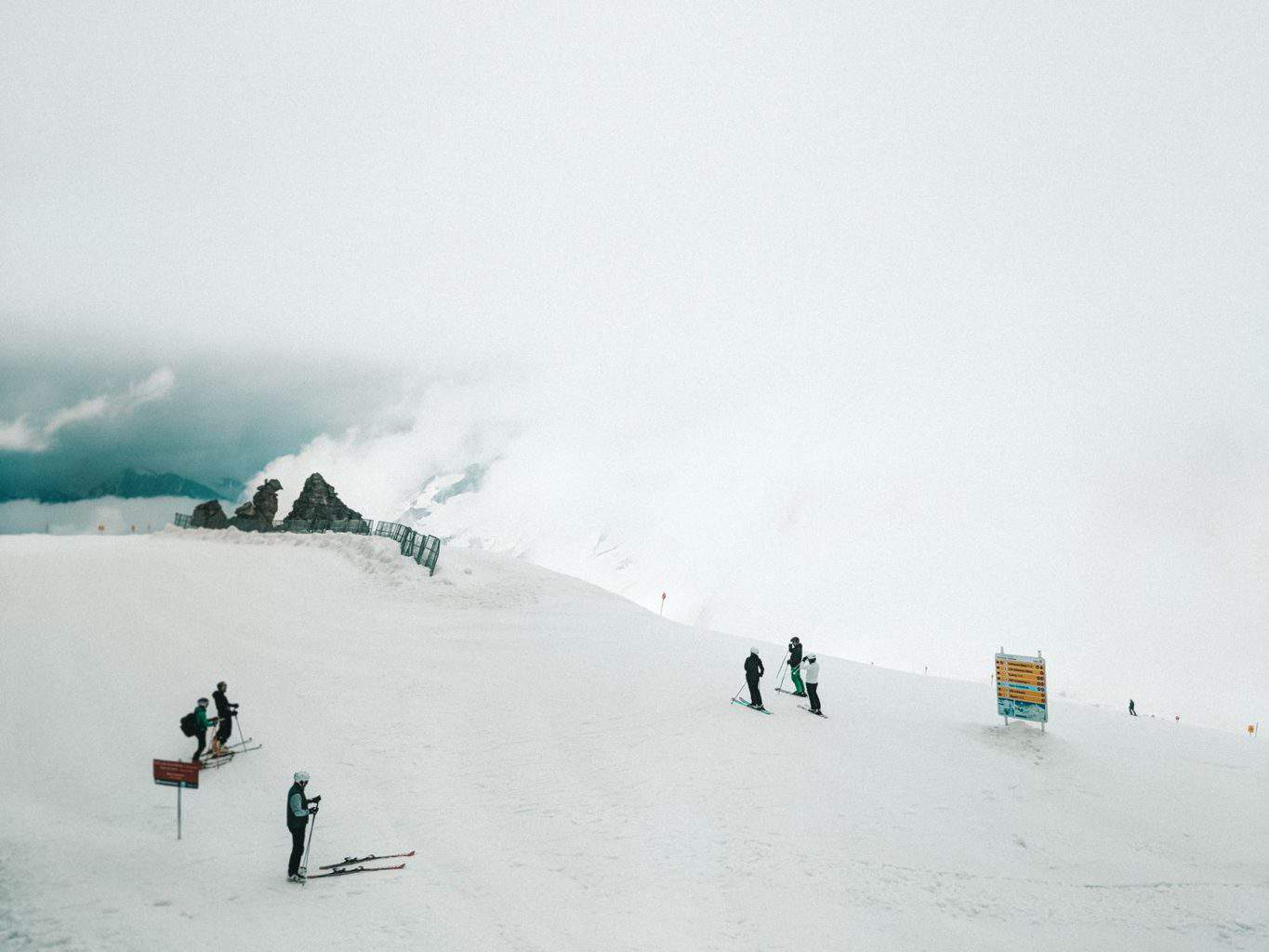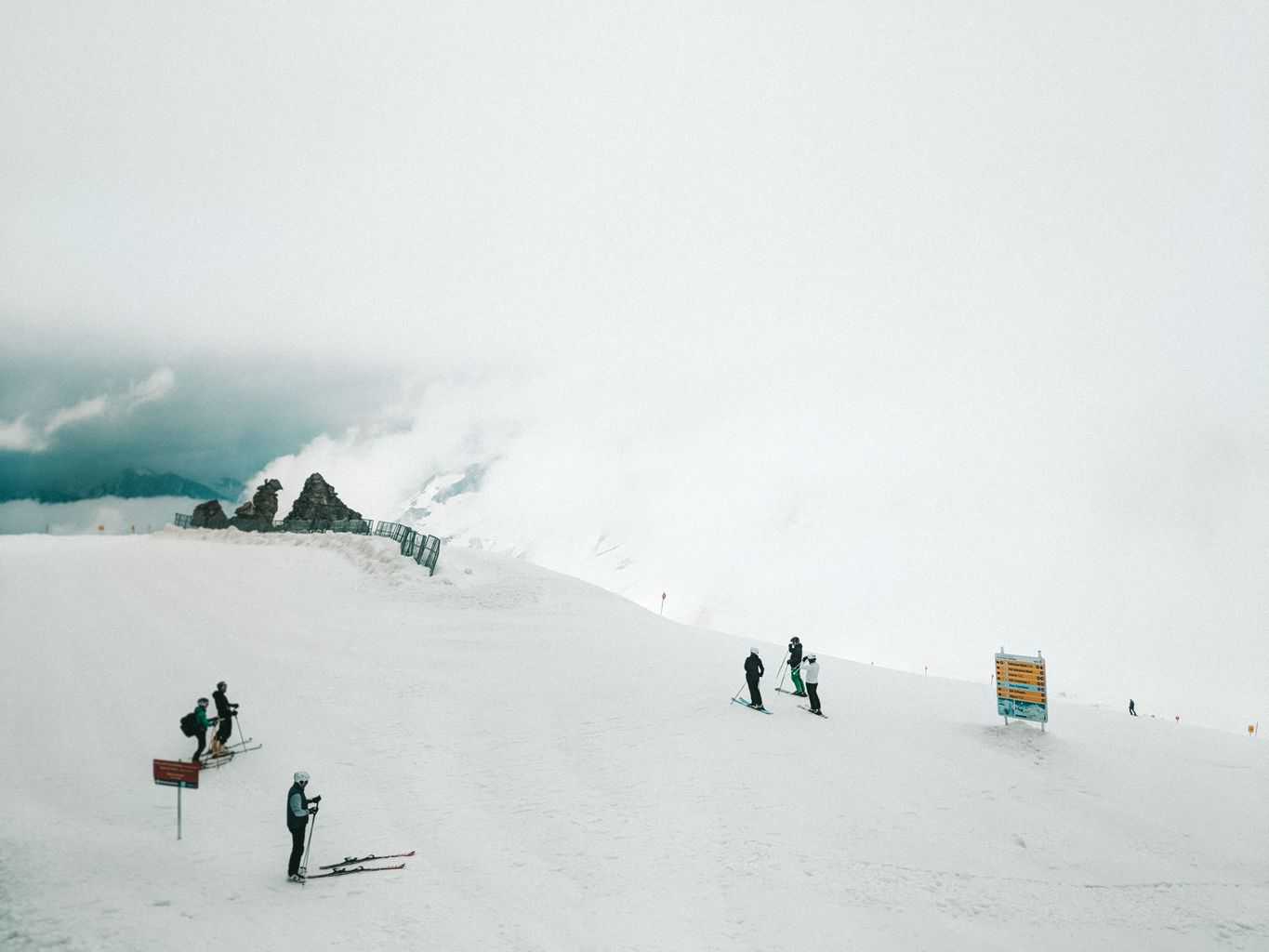 One thing I'm definitely doing when I return one day is checking out the Hintertux ice cave. It's a quite spectacular underground chamber with giant ice walls, hiding beneath the slopes of the Hintertux Glacier Ski Resort.
It looks like something out of a fairy tale, with needle-like icicles, frozen waterfalls and glacial lakes. Taking a tour through this sparkling world must be one of the most amazing things to do in Austria, and I want in.
hintertuxergletscher.at/en/home/
tux.at/en/nature-ice-palace/
Hintertuxer Gletscher, Hintertux 794, 6293 Tux, Zillertal, Tirol
5) Stay at the gorgeous DasPost Hotel during your Austria trip
When planning your Austria travel and a visit to Zillertal, look no further than the exquisite and boutique DasPost Hotel for your accommodation.
Family-run with sublime and individually designed and furnished rooms, I stayed in one with a jacuzzi built into the window seat. HELLO. OK, I didn't quite get a chance to use it, but the point is it was there.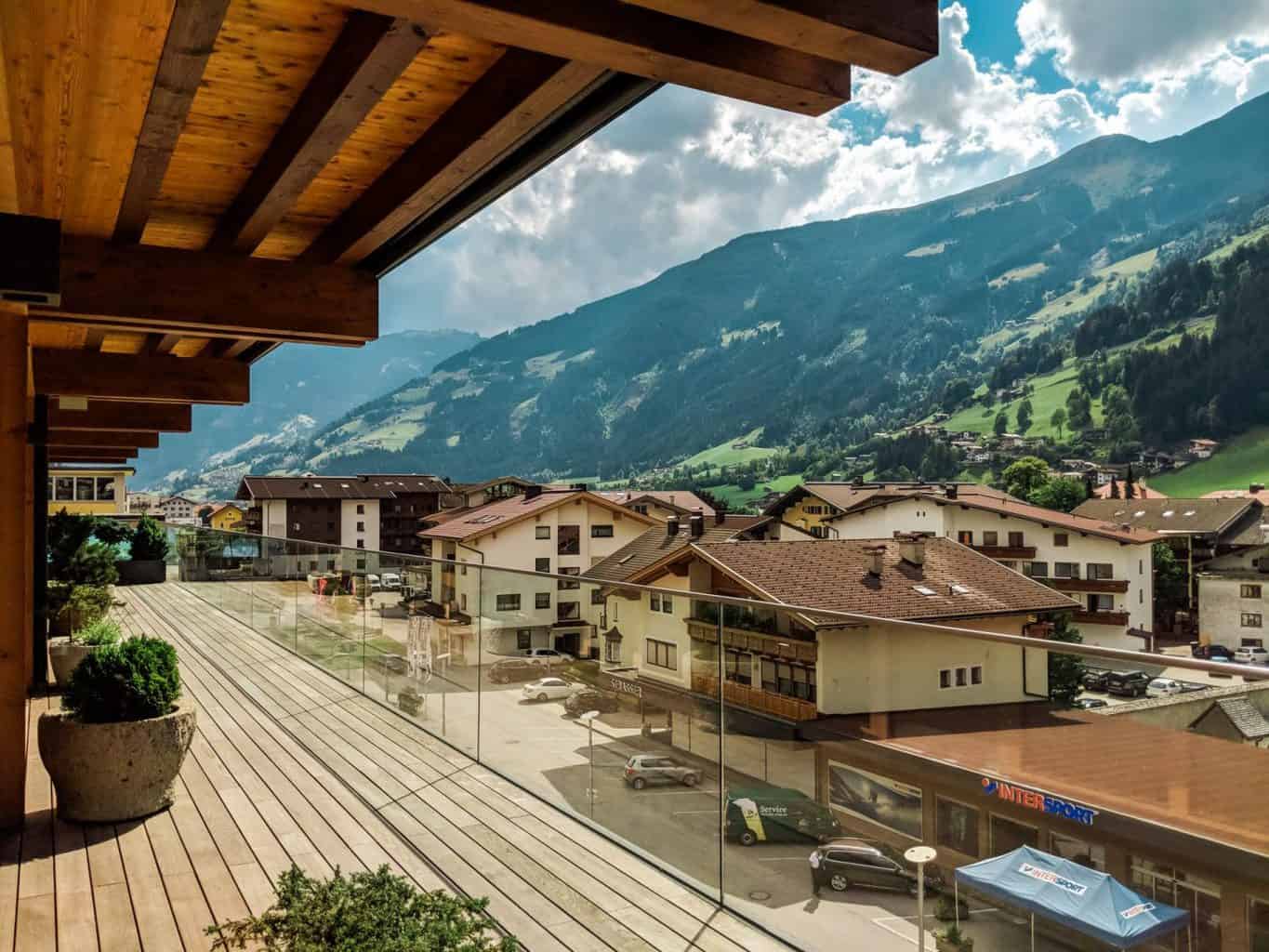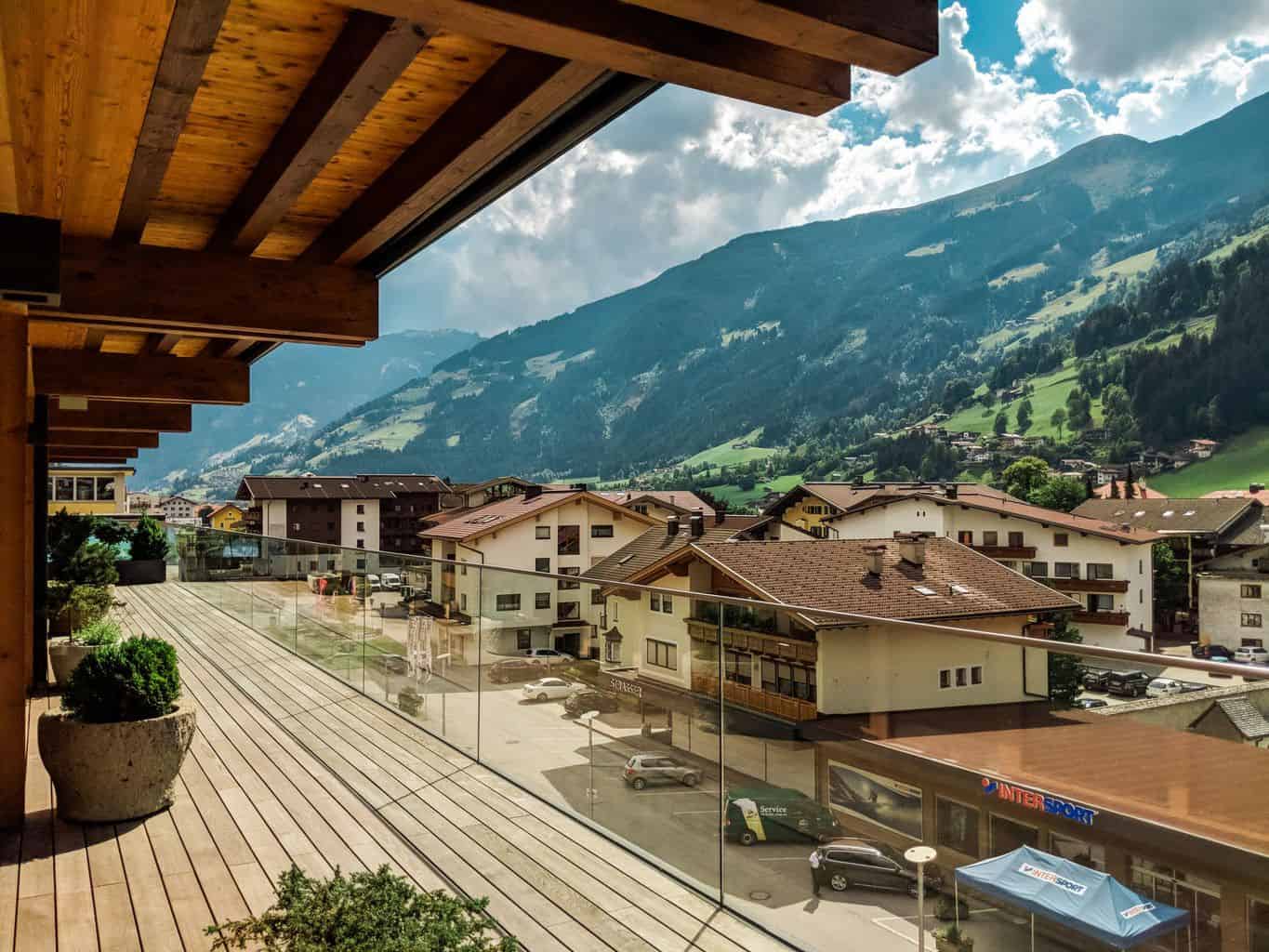 I did eat at their restaurant Heleni one night though, and was served delicious and beautifully crafted local dishes. It's the same place where breakfast is served but if you fancy it, you can take it outside by the pool in one of their delightful garden alcoves.
Service was faultless and DasPost Hotel also belongs to the elite circle of 'Small Luxury Hotels of the World'. A deserving distinction and one that has never mislead me; SLH hotels are always great.
dasposthotel.at/en/
Rohrerstraße 4, A-6280 Zell am Ziller, Zillertal, Tirol
6) Marvel at the Tirol Alpine dairy products being made and enjoy what could be Austria's cheesiest lunch
I've already covered Erlebnis Sennerei Daisy in Mayrhofen in Zillertal in AUSTRIAN FOOD | 8 Unmissable Eats in Zillertal In The Austrian Alps.
There I talk about the hay milk produced by the cows, sheep and goats that graze freely on grass in the Alps in Austria. And what's great about this dairy is that you can witness the milk being turned into all the fabulous Alpine dairy products in action.
The animals that produce the milk for this dairy are all within a 20km radius. And some of those are in the show farm just next door.
I wasn't expecting much more than a couple of goats to pet. But it's a gorgeous patch of paradise for these animals – cows, goats and chickens – all free to roam about as they please.
The dairy has an on site restaurant that specialises in – you guessed it – local Alpine cheese. If you are a cheese fiend (raises hand) don't miss dining here. There's so much cheese on the menu, you might feel a little cheesed out by the end. If that's even possible.
erlebnissennerei-zillertal.at
Erlebnis Sennerei, Hollenzen 116, 6290 Mayrhofen, Zillertal, Tirol
7) Forage edibles on a herb walk in the Alps in Austria, such as exquisite wild strawberries
Before this Austria trip and my visit to Zillertal, never before had I tasted a wild strawberry. Oh boy, have I got some catching up to do or what!
Those who know me will know that I'm a bit of a wannabe plant nut. So I absolutely loved the fantastic foraging herb walk we went on with our guide Andrea.
We came across wild plantain and wild juniper. We learnt that willow salix is a natural aspirin and nettle flowers are a natural viagra(!). There were wild hazelnut trees, veronica flowers you can use in salads, and a smattering of jewel like wild strawberries.
They are tiny but oh so mighty. Eating one will fill your entire personal space with a heady aroma that mimics a mouthful of sweeties. And all this within a kilometre or so meander around Mayrhofen in Zillertal.
You can book a guide and do a similar walk on the website below. A real must for things to do in Austria in the summertime.
Do you have an Austria trip on the horizon? Have you ever visited the Alps in Austria? If you've been to the country before, what are your favourite things to do in Austria? Have you ever been to Tirol? If not, would you like to visit? If you've thought about Austria travel before, where would you most like to visit in the country? Let me know in the comments below!
This is a sponsored post in partnership with Zillertal Tourism. All views, text and images remain my own, as always. What a fabulous corner of the world – I can't wait to return!
Hungry for more?
Don't forget to subscribe to my YouTube channel!