Last Updated on November 17, 2022 by Leyla Kazim

Why I'd happily visit Austria every summer
I've been to Austria once, last summer to Innsbruck, Salzburg and Graz and I fell for the country – hard. The promise of summer in the mountains pulled me back for a second year in a row, but to a different part.
I'm happy to report that a few days in Zillertal – in the Austrian Alps in North Tirol, just 40km from Innsbruck – will do wonders for anyone's soul.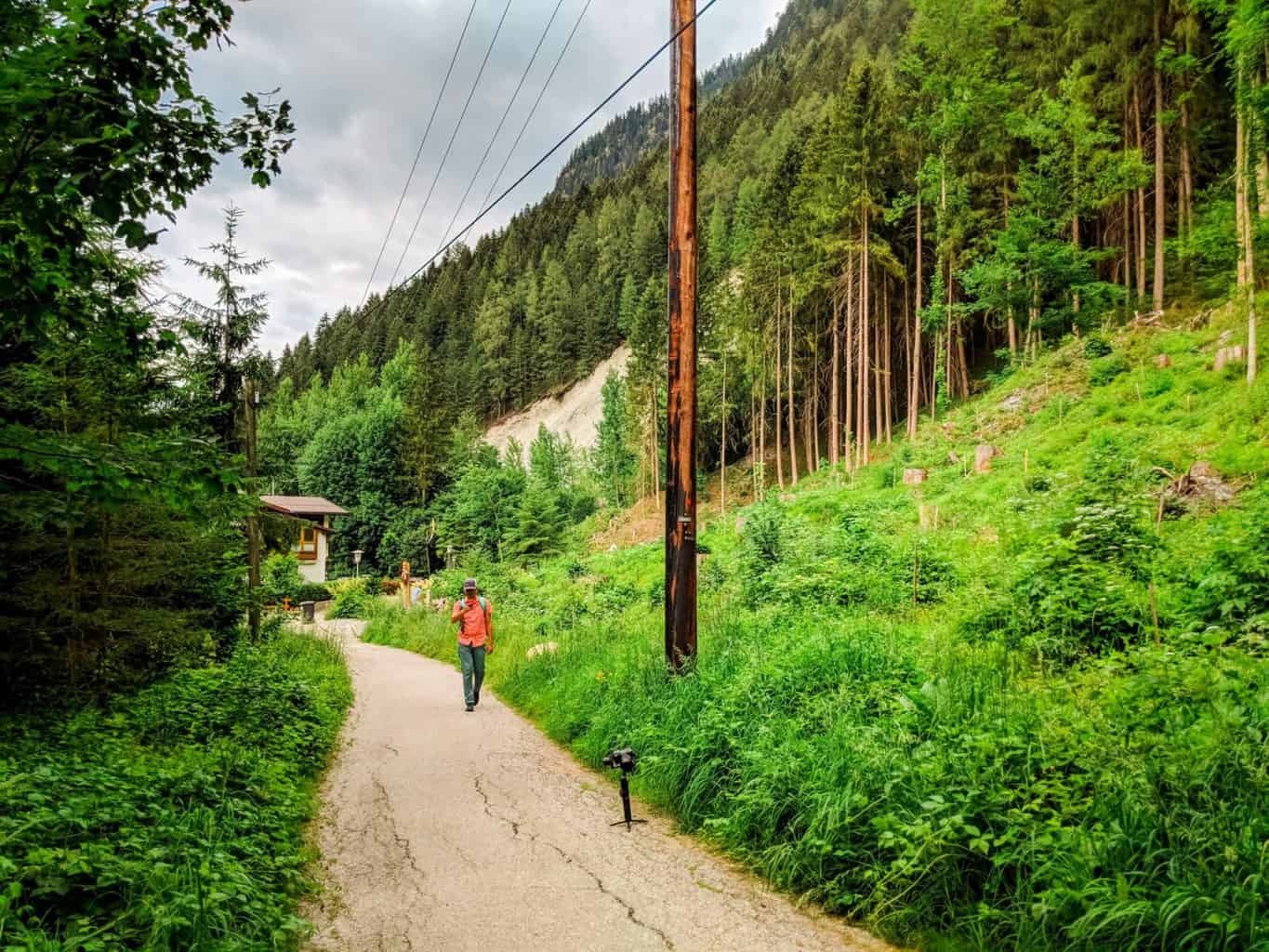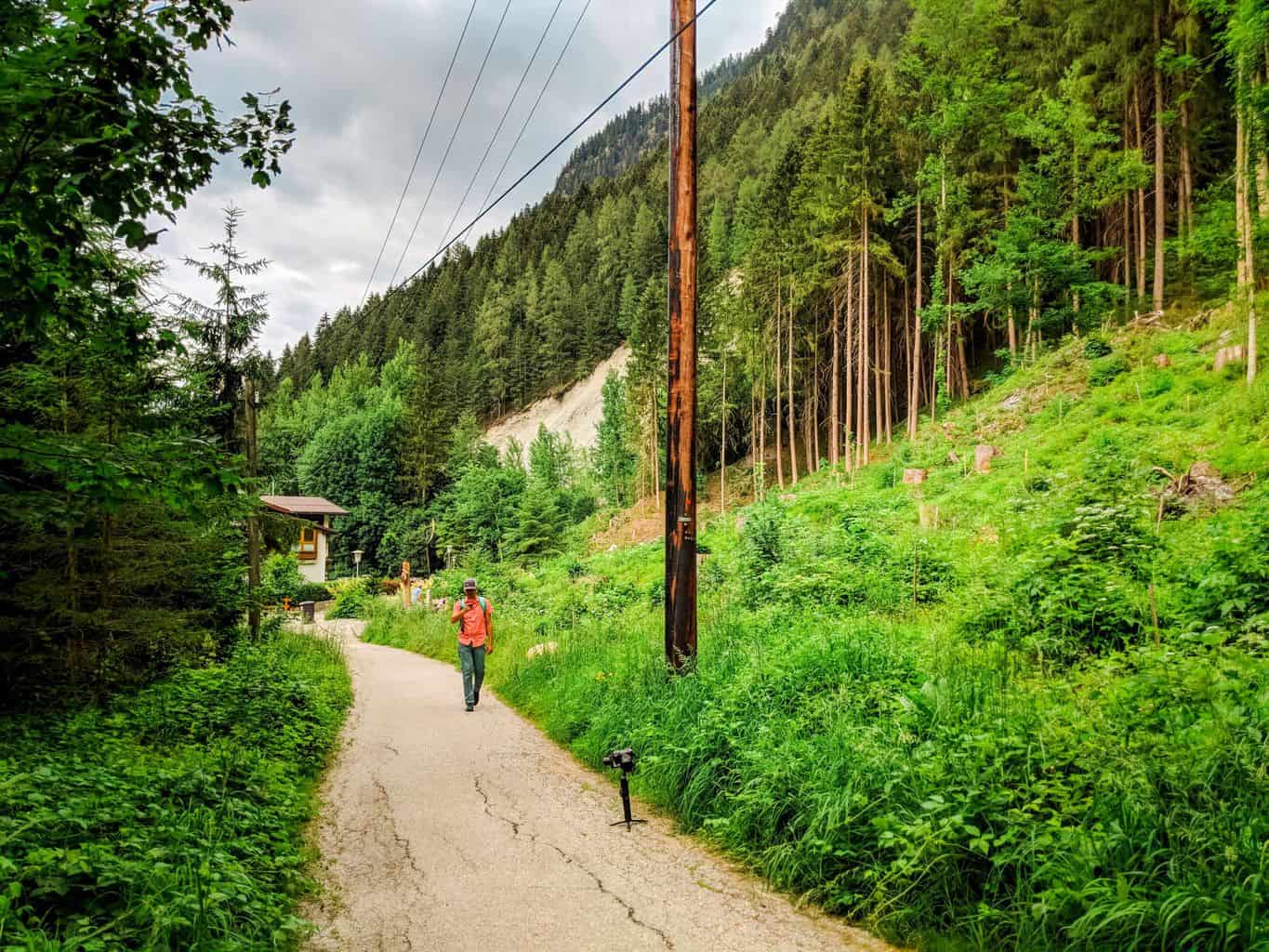 If you're someone who enjoys being outdoors, nature, wildlife, outstanding scenery, glorious air, gorgeous weather, wonderful people and fabulous Austrian food and drink, I can't recommend Austria in the summer enough.
And Zillertal in North Tirol is especially exquisite; I know I'll be back in summers to come.
There is a second post to accompany this one: 7 Fab Things To Do On Your Austria Trip to Zillertal in Tirol.
And you can also take a look at my posts from my previous Austria visit here: 19 Delicious Things To Eat In Salzburg And Graz and 10 Less Obvious Things To Do In Salzburg, Innsbruck And Graz.
Zillertal will be showcasing their regional Austrian food and drink in London
I was invited to visit Austria for a second time – specifically Zillertal – by the local tourism board.
Along with the fab food and travel writer Niamh Shields from Eat Like a Girl, they wanted us to experience first hand the delights on offer in this part of the Austrian Alps, and share it with you guys.
The Zillertal Tourism board will have a stand at Taste of London this year. They'll be showcasing some of their delicious local delicacies along with glorious Alpine cocktails, plus a load more.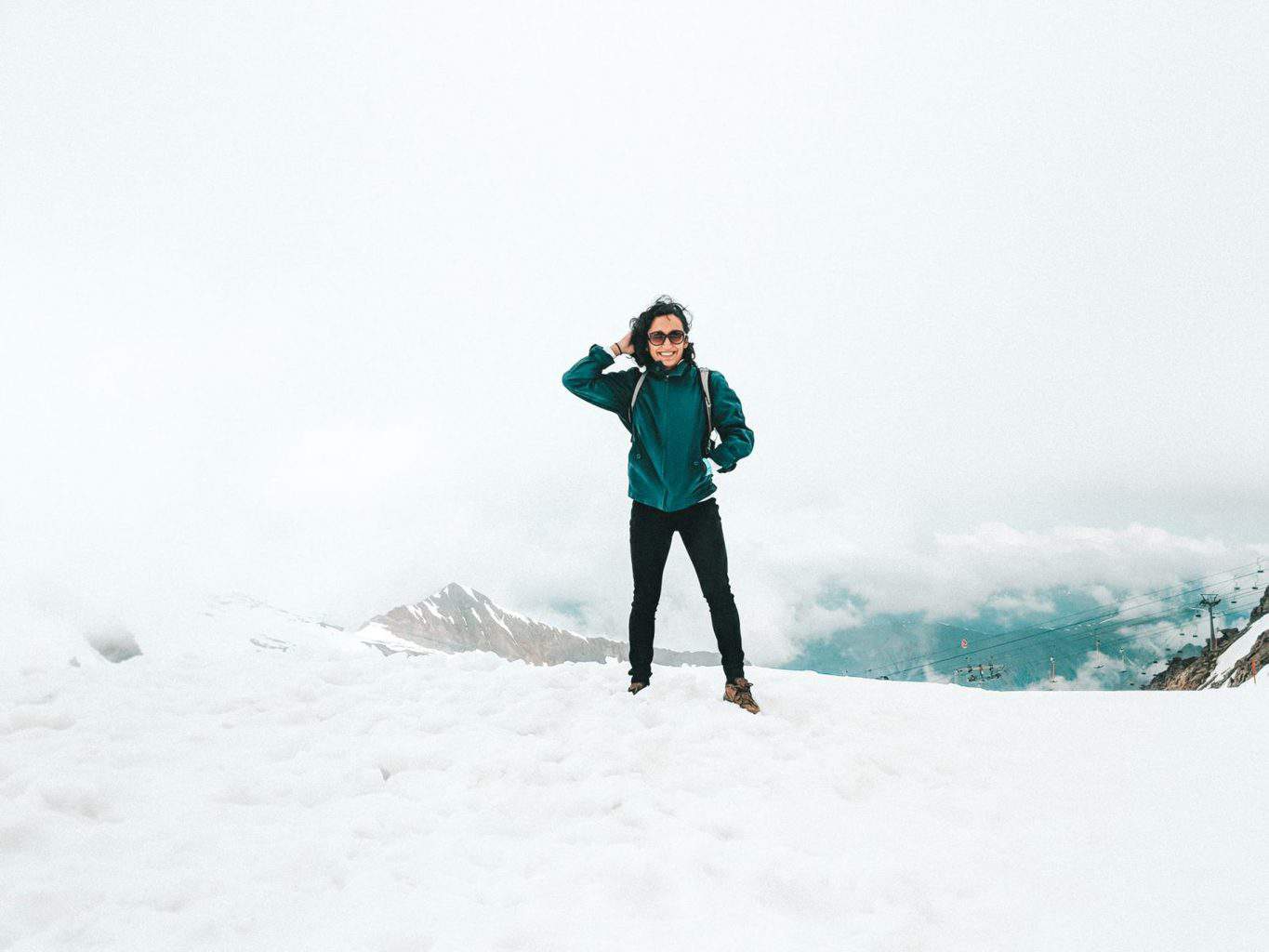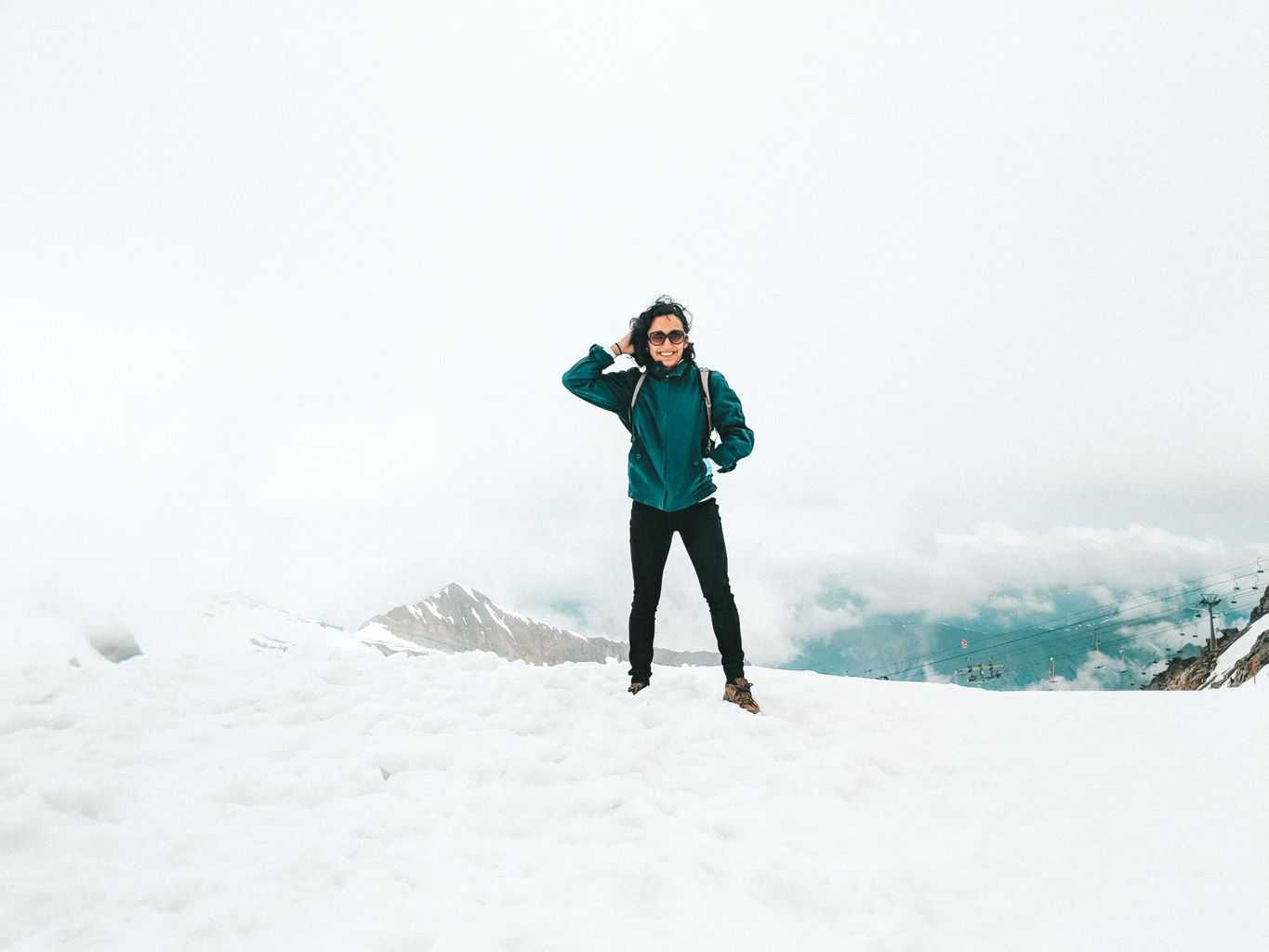 And it's also where you'll find me on Wednesday 13th June from 5.30pm – 9.30pm.
I'll be there to answer any questions you might have about my time in Zillertal, the food I ate and the awesome things we got up to. Or to just hang out! So do come and find me and say hi 😊
A little taste of summer in Zillertal in the Austrian Alps
Here's a taster of what you can can expect if you plan to visit Austria and explore and eat in this beautiful corner of the world.
A huge thanks to our excellent cameraman Ricardo Cardoso who joined us to capture our time in this part of North Tirol, and created this rather gorgeous video.
Don't forget to subscribe to my YouTube channel!
8 unmissable eats to try in Zillertal in the Austrian Alps in North Tirol
In the meantime and to whet your appetite, here's my pick of 8 awesome regional dishes that simply can't be missed in Zillertal. A handy epic eats list for when you next visit Austria!
1) Speck | Smoked ham made in Tirol
Glorious speck! Look out for this very typical Austrian food and eat as much of it as you can. This is a dry-cured, lightly smoked ham, produced in Tirol (both the Italian and Austrian side) made from the hind leg of a pig.
In Zillertal you want to visit Josef Felsenkeller at his gorgeous guest house and restaurant Enzianhof. Ask him nicely and he'll show you his super cool smoking cellar carved into the mountain rock.
His pork is from his own pigs, smoked with beechwood and juniper for seven days, before it's hung to age for two weeks. And boy does it taste good. Also try his excellent hay milk cheese and butter!
(Don't worry, the piggy pictured is one of their pets they've kept for over a decade. A member of their family and living a life of luxury, let me tell you!)
enzianhof.eu
Alpengasthof Enzianhof, Fam. Josef Kerschdorfer, Gerlosberg 23, 6280/Zell am Ziller, Tirol
2) Pressknödl Suppe | Bread and cheese dumplings in a clear beef broth
This is exactly what you want to start lunch with after a day on the slopes, be that skiing in the winter or hiking in the summer. I adored this soup immensely and would probably visit Austria again just for this!
Think flat bread dumpling patties with local mountain 'grey cheese' in the middle (see below here for more on that). Bobbing in a clear and deep beef broth with a flourish of sliced chives.
You can even buy these dumplings ready made in the local supermarkets. They are really very good indeed.
I had the one pictured at Kreithütte Rosenalm restaurant up in the Austrian Alps in Zillertal. It was a precursor to the amazing kaiserschmarrn we cooked and ate – next on the list!
kreithuette.at
Kreithütte Rosenalm, Fam. Kriegner – Wagner, Rohrberg 130a, A-6280 Zell am Ziller, Tirol
3) Kaiserschmarrn | Shredded pancake, a favourite sweet Austrian food
And now to the kaiserschmarrn! German words sound so awesome; I could say kaiserschmarrn all damn day.
This is a light and fluffy pancake that translates to 'Emperor's Mess' as once it's cooked, it's shredded into smaller pieces. Plus, Austrian emperor (Kaiser) Franz Joseph was a big fan. As is pretty much everyone in the Austrian Alps.
Quite simply, it's a batter of eggs, flour, milk and a little sugar – sometimes raisins – cooked in a pan or an oven if you're ordering for a group. And when you do order for six or more at Kreithütte Rosenalm in Zillertal, it's served on a glorious wooden board with fruits, apple sauce and jams.
Typically enjoyed with a glass of fresh and local Tirol hay milk or if you're after a bit of a tang, try a glass of buttermilk with it.
kreithuette.at
Kreithütte Rosenalm, Fam. Kriegner – Wagner, Rohrberg 130a, A-6280 Zell am Ziller, Tirol
4) Brettljause | Local cold cuts and cheese served on a wood slice
Remember the speck above? A really great way to try this much loved Austrian food is as part of a brettljause spread, a glorious showcase of cold cuts and dairy.
Expect different iterations of smoked pork, local mountain cheese, local mountain butter, pickles, crudites, spreadable deliciousness, and dense bread.
You can find brettljause on lots of menus in the Austrian Alps, but the one pictured was had at Enzianhof, where that mega smoke cellar is. I highly recommend it.
enzianhof.eu
Alpengasthof Enzianhof, Fam. Josef Kerschdorfer, Gerlosberg 23, 6280/Zell am Ziller, Tirol
5) Graukäse | 'Grey cheese' made from hay milk, reason in itself to visit Austria
I've harped on about hay milk a couple of times already. What that actually means is the cows, sheep and goats in Zillertal in the Austrian Alps feed purely on fresh grass in the summer and hay (dried grass) in the winter – no soya, grain or silage.
So all the dairy products made from this 'hay milk' – the cheese, butter, buttermilk, yoghurt and milk – taste better for it, don't contain additives and boast lots of good omega 3 fatty acids.
One of the most famous Austrian food products made from this milk is graukäse or 'grey cheese', owing its name to the grey (and tasty!) mould that grows on the rind.
It's a strong and rennet-free acid-curd cheese and absolutely delicious. It also happens to be really low in fat (around 0.5%) as it was traditionally made by poor families in Tirol from the low-fat milk which remained after the fat had been taken for butter.
Graukäse is registered as a protected designation of origin and is an Austrian food the locals are really proud of. You'll find it everywhere in this part of Tirol, but a superb place to try it is at the restaurant in Erlebnis Sennerei dairy in Mayrhofen in Zillertal.
It's here they turn 16 million litres of hay milk from cows and 2 million litres from goats and sheep into all the tasty dairy products each year. And all the animals are within a 20km radius.
Plus they have a show farm with a tonne of goats, and who doesn't love making friends with goats.
erlebnissennerei-zillertal.at
Erlebnis Sennerei, Hollenzen 116, 6290 Mayrhofen, Zillertal, Tirol
6) Tiroler Gröstl | Bacon, onion and potato fry-up
When you next visit Austria and you need to address your skiing or hiking calorie deficit, look no further than Tiroler gröstl.
A sort of Tirolean fry-up, Tiroler gröstl is a delightful combination of bacon, onions and sauteed potatoes topped with a fried egg.
You'll probably also detect some heady caraway seeds and it's best enjoyed communally, straight from the pan up in the Austrian Alps. The one pictured was had at the aforementioned dairy restaurant.
Enjoy with a side of sauerkraut and a kaiserschmarrn pancake chaser, of course!
erlebnissennerei-zillertal.at
Erlebnis Sennerei, Hollenzen 116, 6290 Mayrhofen, Zillertal, Tirol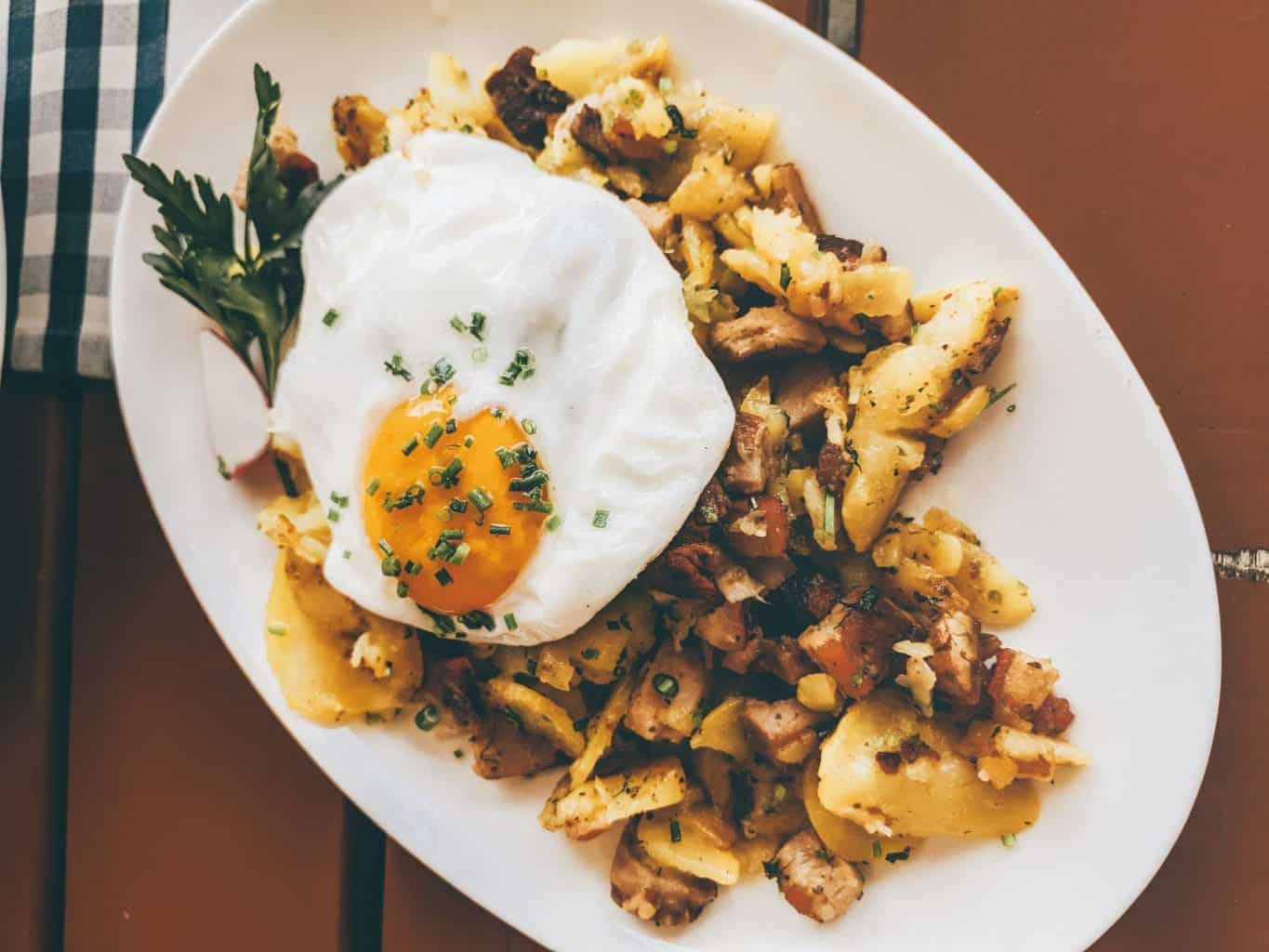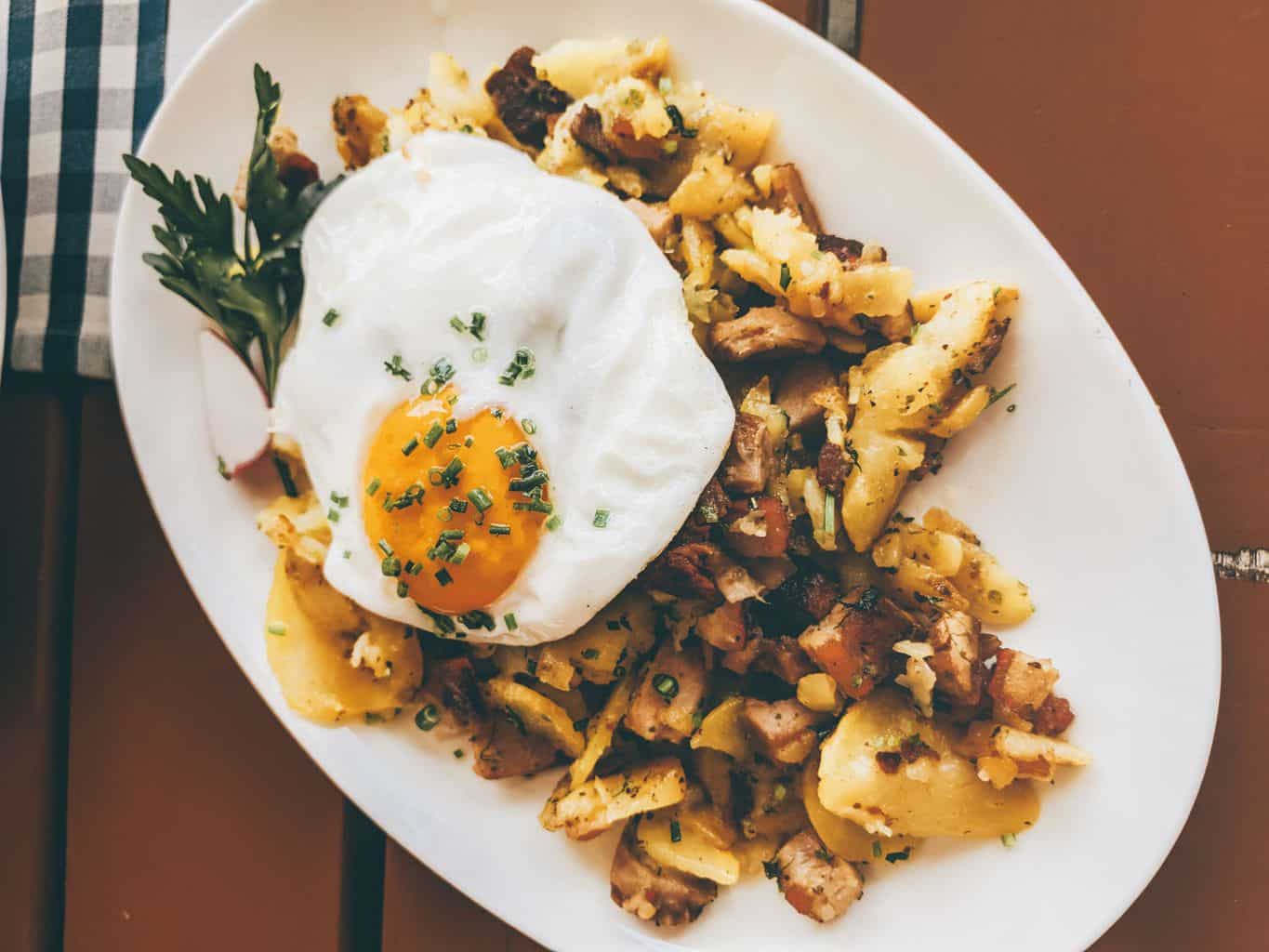 7) Speckknödel suppe | Tirolean bacon and bread dumpling soup
I tried quite a few soups in my time in Zillertal, all very delicious. But my two favourites were pressknödl suppe and speckknödel suppe. They are both quite similar; turns out I love a good dumpling in broth.
This one has – as you might have guessed – speck in the dumplings. Expect one large cricket ball-sized dumpling in your beef broth, punctuated with little nuggets of salty speck. I had to go at it with a knife and fork before slurping down the soup. Glorious.
The one pictured was enjoyed at restaurant Tuxer Fernerhaus in Zillertal, at no less than 2660m above sea level, and on a glacier! Surely the coolest ever restaurant address?
It's a must visit when you venture up into the snowy peaks of Hintertuxer Glacier, where you're guaranteed to see snow 365 days a year.
Website
Hintertuxer Gletscher, Hintertux 794, 6293 Tux, Zillertal, Tirol
8) Schlutzkrapfen | Filled pasta with plenty of brown butter
It's no surprise that one of the favourite and most traditional hearty Alpine meals is a pasta dish.
When ordering a plate of schlutzkrapfen, expect crescent pasta shapes with an assortment of fillings. Likely veal or beef, potatoes, some local graukäse mountain cheese, spinach, and more.
It's finished with a generous helping of brown butter, and you'll want to sprinkle on some Parmesan too. Great with a local Austrian beer!
It's not every day you get to eat pasta on top of a glacier = COOL.
Website
Hintertuxer Gletscher, Hintertux 794, 6293 Tux, Zillertal, Tirol
Do you have any plans to visit Austria? What do you think about Austrian food and what's your favourite dish? Have you visited Zillertal or anywhere else in the Austrian Alps? Ever thought about Austria in the summer? Would you add any other dishes of this list of the best Austrian food from North Tirol? Let me know in the comments below!
This is a sponsored post in partnership with Zillertal Tourism. All views, text and images remain my own, as always. What a fabulous corner of the world – I can't wait to return!
Hungry for more?
Don't forget to subscribe to my YouTube channel!