Last Updated on November 17, 2022 by Leyla Kazim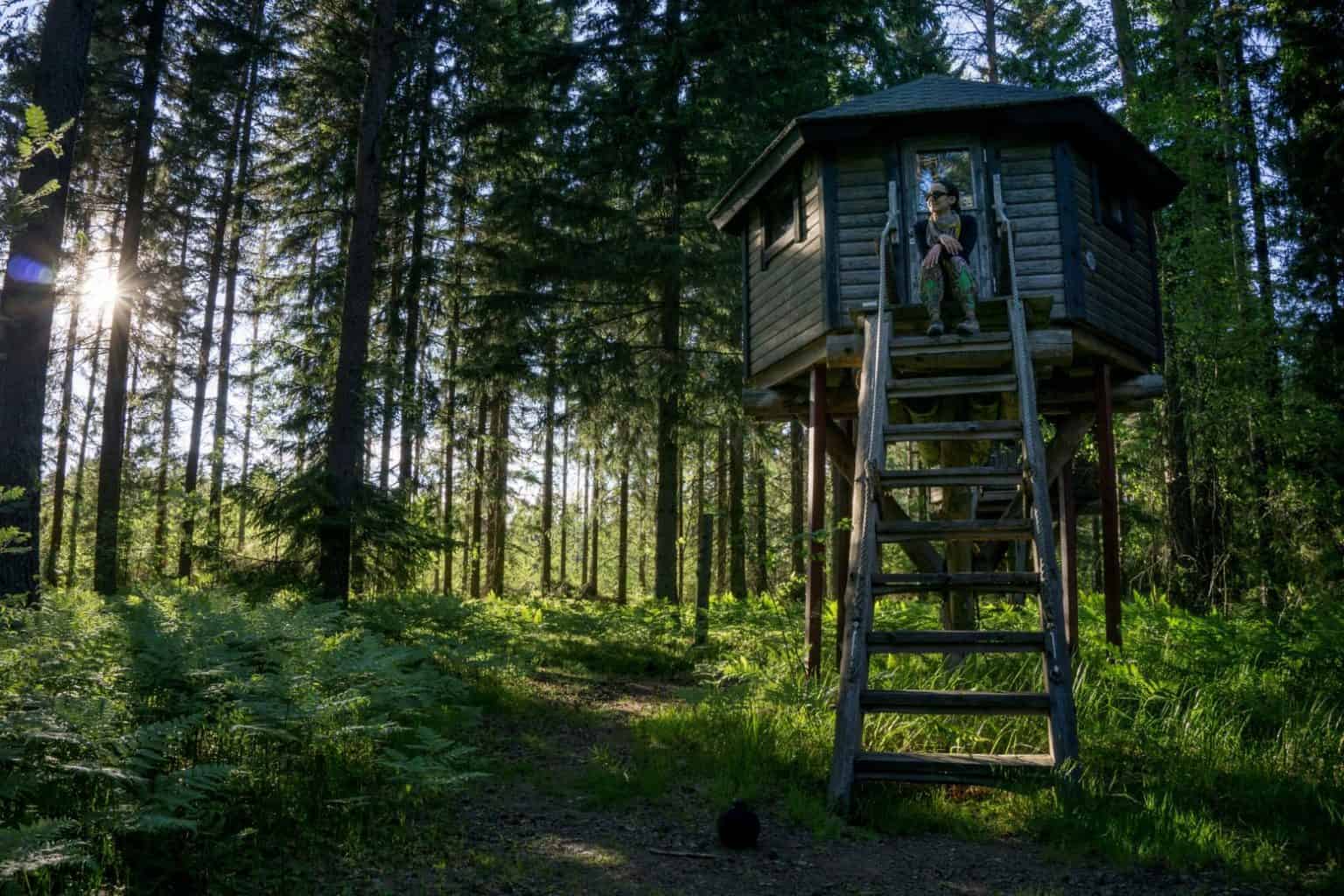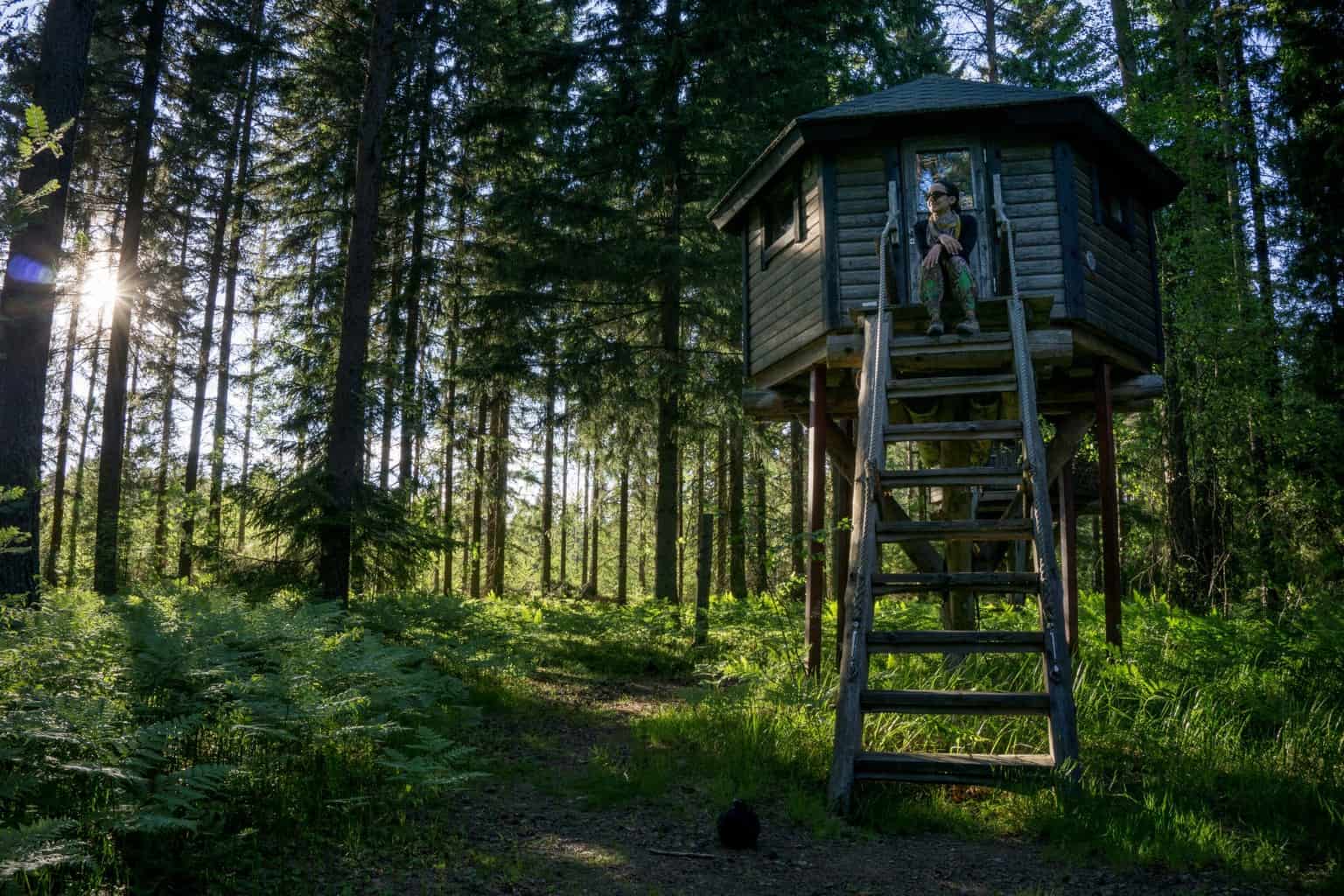 What to do in Finland on a summer holiday
Ever wondered what to do in Finland to experience the best of their long summer days? Any idea of the most awesome things to do in Finland if you visit during the summer? Does it even get warm in Finland during the summertime?!
All valid questions. Allow me to share with you how I fell for the Finnish summer. Hard.
The best of Finland
A question I get asked a lot is, "What's been your favourite trip this year?". Over the past few months, I've been fortunate enough to pop over to Sri Lanka, China, Florida, Sydney, and Canada, to name a few. But my answer has remained the same since I visited the Turku Archipelago in the height of summer in June: Finland.
The usual response, "Really? I've never even considered Finland for a summer holiday. What does one do in Finland during the summer" Which is understandable. And that's why I'm here. Because listen up people, a Finland summer holiday is the stuff of dreams.
If, like me, you love nature, being outdoors, great weather, fantastic people, foraging, forests, holidaying with friends, great food, few crowds, and beautiful scenery, then there are loads of things for you to do in Finland. You need to make visiting Finland in the summer a high priority.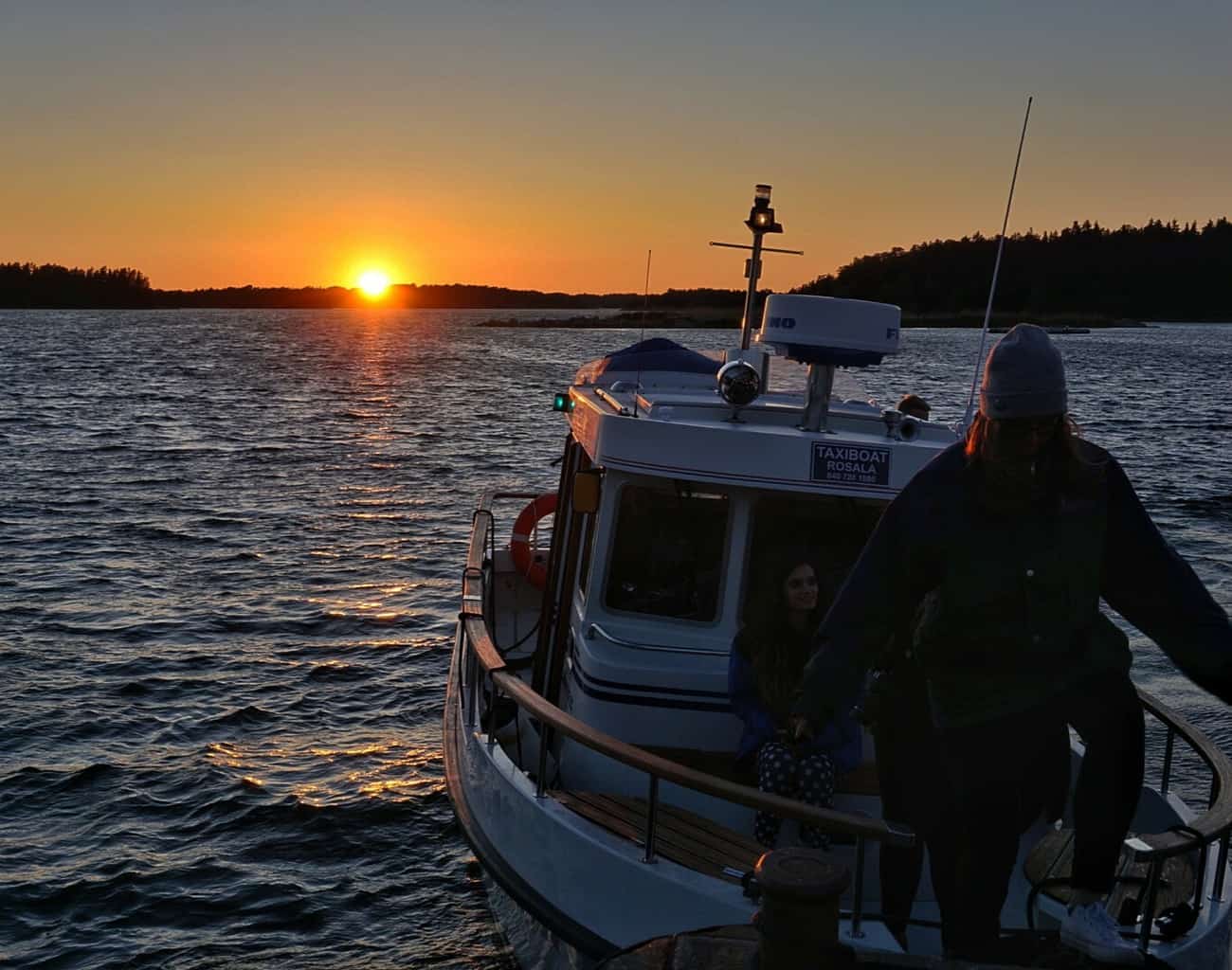 Apart from all of that (I'd be sold already), it's got a heap of other stuff going for it too. It has a very low crime rate and almost everyone can speak English (I guess because no one else speaks Finnish). I also noticed there are a lot of parallels with my favourite country I've ever visited: Japan (here's a post on 10 things you should definitely eat in Tokyo).
There's that low crime rate thing. Plus their affinity with nature and water. Also, their reservedness, except when naked in a sauna or onsen – something about breaking down all barriers and not being able to hide anything. A lot of business in Finland is settled in a sauna, and the same goes for an onsen in Japan (here's a post I wrote on onsen etiquette and how to do communal bathing in Japan). And one of the favourite pastimes of Finns is karaoke, which originated in Japan.
As I was creating this post, I noticed all my images of the places in Finland have either a green or blue tone. Reflecting the blue skies, blue water, and green forests. That basically sums up my ideal holiday destination for me. I'd love to know what you think after reading the rest of this post – please do leave a comment!
8 Fab Things To Do In Finland To Celebrate Summer
1) Get on your bike
Finns like to be outdoors in the summer in general, and that's very understandable, considering their great weather, very long daylight hours, and the fact 70% of the country is beautiful forest. Not jealous, not jealous at all… Exploring the Finnish countryside on two wheels is one of the favourite things to do in Finland.
The Kimito Islands can be found in the midst of the world's largest archipelago, in the Archipelago Sea, with a mind boggling 50,000 islands, skerries and rocks. This collective shrapnel makes up part of southwest Finland.
The region has a scenic 100km-long coastal cycling route, which takes you from the city of Salo on the mainland, all the way to the beautiful islands of Rosala, Hitis, Högsåra, Örö and Kasnäs. Think small country roads, forest paths, national parks, lakes, beaches, villages, campsites, and idyllic scenery.
What I thought would be a leisurely cruise, turned out to be a hilly 11km power-cycle in some very warm sunshine – I should have realised what was coming when I was given a mountain bike. But it was stunning. You could smell the pine forests before you could see them, and swathes of lupins carpeted the grassy banks.
VIDEO: Summer Cycling in Kimitoon in Finland
2) Lunch in a Finnish country garden
Embrace the Finns' affinity with nature by lunching amongst the flora and fauna of a Finnish country garden. You'll find The Westers Garden on the beautiful Kimito Island in the Turku Archipelago – the largest coastal island in Finland.
Its roots lie in the old kitchen plots of the farmers and seafarers, and today the garden is under complete ecological cultivation. A visit is a much loved thing to do in Finland when it comes to the countryside. Flowers, herbs, and vegetables grow side by side in blissful harmony, you can buy herbs to take home and plant up, or fill your basket with a colourful harvest.
An old atmospheric cow shed is where you'll find the café, serving the likes of homemade pastries, fish soup, salad from the garden, and delightfully dense Finnish bread. It's a beautiful bucolic spot to unwind, recharge the batteries, and get a little closer to nature.
3) Sleep in a tree house in the Finnish forest
This was very special, and a must do in Finland.
We spent a night in a basic wooden hut on stilts in the middle of a Finnish forest. There was no electricity, and no flush toilets. But they did have a smoke granite sauna, a cold creek to dunk in after, and a Knight's Hall for grand feasting. That's how the Finnish prioritise, and I approve.
The 10pm light was something else, with a sun that was very low, but not yet ready to set. Fern and moss blanketed the floor, dappled rays back-lit the softly swaying leaves, and flitting moths were emerging for dusk. There were just the sounds of the forest against a backdrop of silence. It felt like a Brothers Grimm fairy tale. Entirely magical, and surely one of the finest places in Finland.
The Forest Village can be found in Storfinnhova Gård, on Kemiö Island, around 900 metres from the main estate. It's intended as a place where "adults can reconnect and experience their creative inner child in an atmosphere of immediate joy". If that doesn't sell it, nothing will.
storfinnhova.com/english/forrest
VIDEO: The View From My Tree Hut In The Finnish Forest
4) Dine in a Finnish lighthouse
The archipelago's dizzying number of islands means lighthouses are an integral part of the landscape. Twenty-five kilometers southwest of Hanko, at the entrance of the Gulf of Finland, you'll find the country's southernmost inhabitable place, and Scandinavia's tallest lighthouse. Towering 52 meters above the sea, Bengtskär is the region's most imposing and impressive monument.
Another very cool thing to do in Finland is not only dine here, but also stay the night. We didn't do the latter, but I can vouch that the former was a tasty experience. A choppy boat ride got us out to the lighthouse for dinner; it was WINDY. It was windy on land too, the bracing elements of the Baltic Sea blasting away the cobwebs, whilst clambering over rocks to observe the ground-nesting Eider ducks that call the island home, being careful not to disturb them or their eggs.
Be sure to climb to the top of the tower for spectabular views, all 256 steps. You'll have worked up an appetite by the time you come back down; expect a fortifying and traditional lighthouse dinner of potatoes, beef, salmon, fried seabass, mushroom sauce, and more of that great bread.
5) Sauna, lake, sauna, lake
It's no secret the Scandinavians (Denmark, Sweden, Norway) enjoy a sauna – it's an intrinsic part of their culture and how they socialise. It's no different in neighbouring Finland, where there is one sauna for every three people, and where you'll even find a sauna in the Burger King in Helsinki. Yep. Taking meat sweats to new heights.
Sure, I'd been in a sauna before. In a gym, or a hotel, or something equally uninspiring. But I'd never had the full on, traditional Finnish / Scandi experience. Which is somewhere in the middle of a forest, with great company, intercepted with beer and awesome food, and dunking into an almost freezing lake after. And let me tell you, it is the best of Finland. I LOVED IT.
Our last evening in Finland, staying at Kirjakkala Iron Mills Village, went something like this: sauna – jump in lake – eat great food – sauna – jump in lake – drink beer – repeat until midnight. I got it. I so got it.
Also, no one told me that submerging into really cold water after roasting in a sauna was a natural high. Something to do with dilating and constricting blood vessels, the amount of oxygen to the brain etc. I mean, I might have got a bit addicted. I could have kept going for days… This is really a must do in Finland.
You sneaky Scandis / Finns. Now it all makes sense! Where do I sign up?
6) Marvel at the (almost) midnight sun
Where we were in southwest Finland wasn't quite north enough to experience the actual midnight sun – I believe you need to be in the Arctic Circle for that. It was also a week or so before the summer solstice. But it was close, and equally disorientating.
We came out of a restaurant in Helsinki after our evening meal, emerging from several courses and too much wine, only to step out into broad daylight at about 9.30pm – 10pm.
My brain was already squiffy with booze and lack of sleep. For a moment, I thought perhaps I'd been in there all night, and this was in fact sunrise the next day. Anyway, you get used to it pretty quickly. And midnight dusk never gets boring.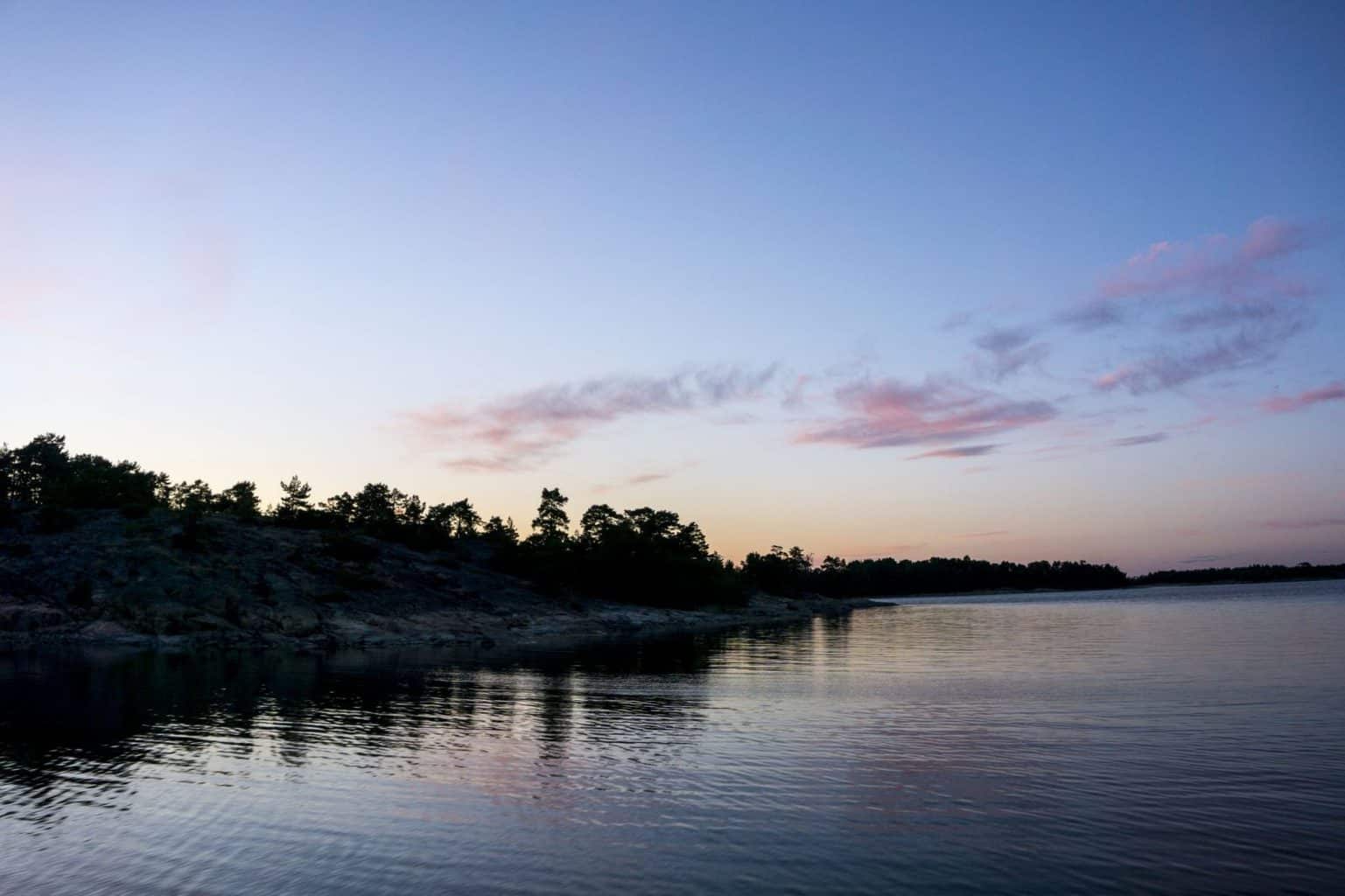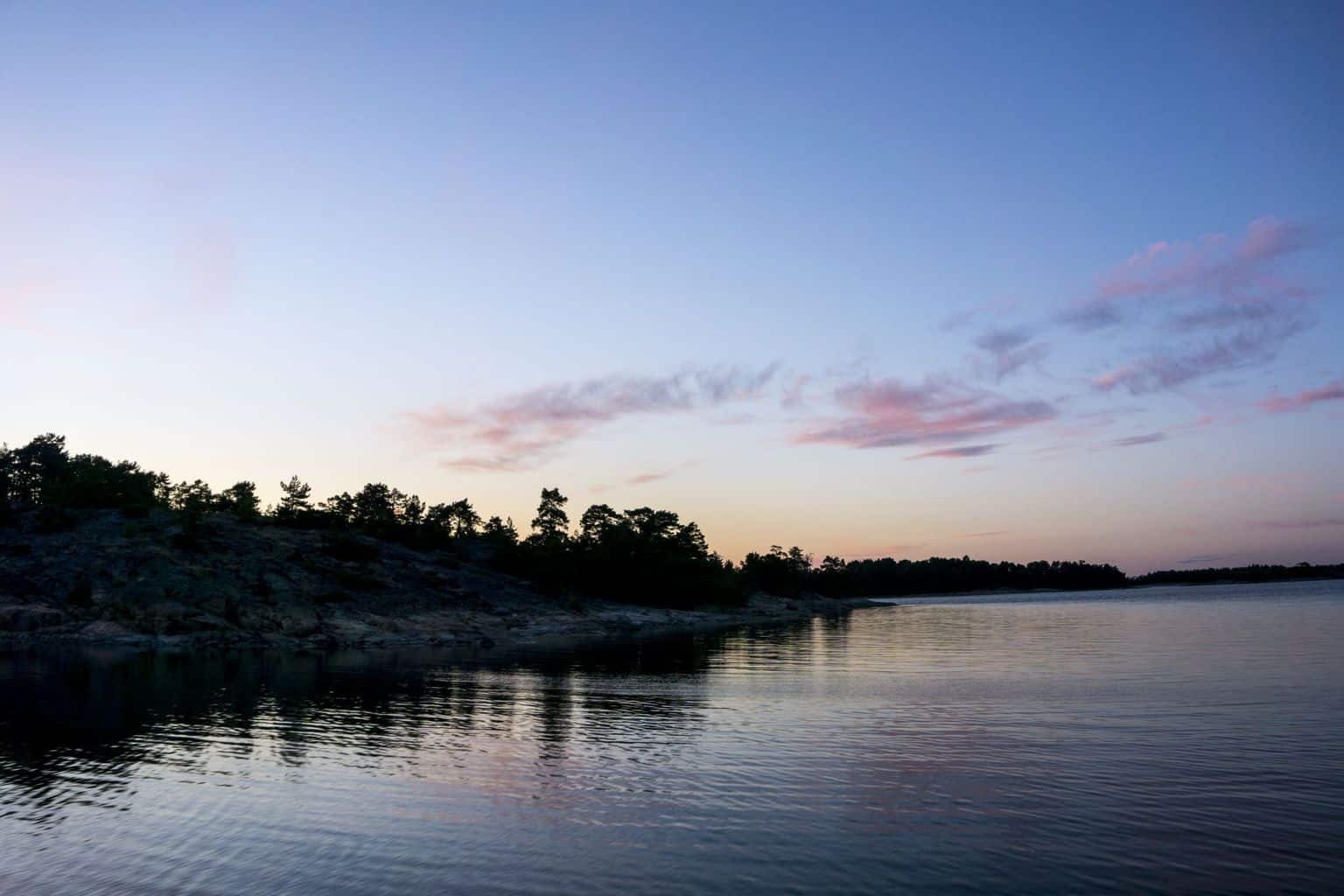 7) Get in and on the water
Water, water everywhere. Quite literally. After 70% of the country being forest, an impressive 10% is water. Finland has a staggering 187,000 lakes within its borders (and I'll bet each has at least one sauna on its banks), which explains why it also goes by the name of "The Land of a Thousand Lakes". Not forgetting the Finnish waters between its bazillions of islands.
Wherever you are in the country, you're going to be near water, so it makes sense to get in it, or on it – it's a key thing to do in Finland. Be that a little boat with a skipper to ferry you around island hopping, taking a leisurely row on a lake (we did below in Teijo National Park), or skinny dipping after sweating it out in a sauna.
Connecting with the water is key to Finnish life and a great thing to do in Finland – embrace it. And that's coming from someone who can't even swim.
8) Eat a lot of cake
You may well have heard of fika, the name given to the Swedish institution of taking a break to socially interact with friends, family or colleagues over coffee – a pastime that's taken very seriously (here's a post on my time in Stockholm, including more about fika).
Whilst the Swedes do drink a lot of coffee, it's actually the Finns that come out on top as the highest consumers of coffee per capita in the world. They routinely stop for several cups a day. And where there is coffee in Finland, there is also cake. Lots of excellent cake.
It was too difficult a task to say no to a slice every time we stopped for coffee. So much so, that I eventually gave in and ate cake like I was on commission. Plus, the Finns sure know how to bake.
My favourite cake stops from the trip were from Ada Tammi, the young and talented student behind the café Ada Bakes, in her family's Mathildedal Iron Works Village in the Teijo area. You can follow Ada on Instagram – she's one to watch.
A special mention must also go to the entirely idyllic Farmors Café on the island of Högsåra. We stayed the night at Villa Cecilia, run by the same owners as the café, and just a stone's throw away. We dined there twice, for both lunch and breakfast, and alongside the terrific baked goods, the rest of the food was actually quite exceptional. One of my favourite dining spots from the trip.
When in doubt for something to do in Finland, eat cake.

mathildedal.fi/index.php/en
farmorscafe.fi/en
I feel like Finland is a country I made a real connection with, on some special, unchartered level. I am truly desperate to return.
Have you been on holiday in Finland before? If so, what did you do in Finland? What are your favourite places in Finland? What time of year did you visit? Have you ever considered a Finland summer? What do you think of my suggestions of things to do in Finland in this post? Let me know in the comments below!
Note: This trip and the flights were hosted by Finnair and the Visit Finland tourism board. Thank you to everyone involved for a wonderful experience. All views remain my own, as always.
Related posts