Last Updated on June 22, 2021 by Leyla Kazim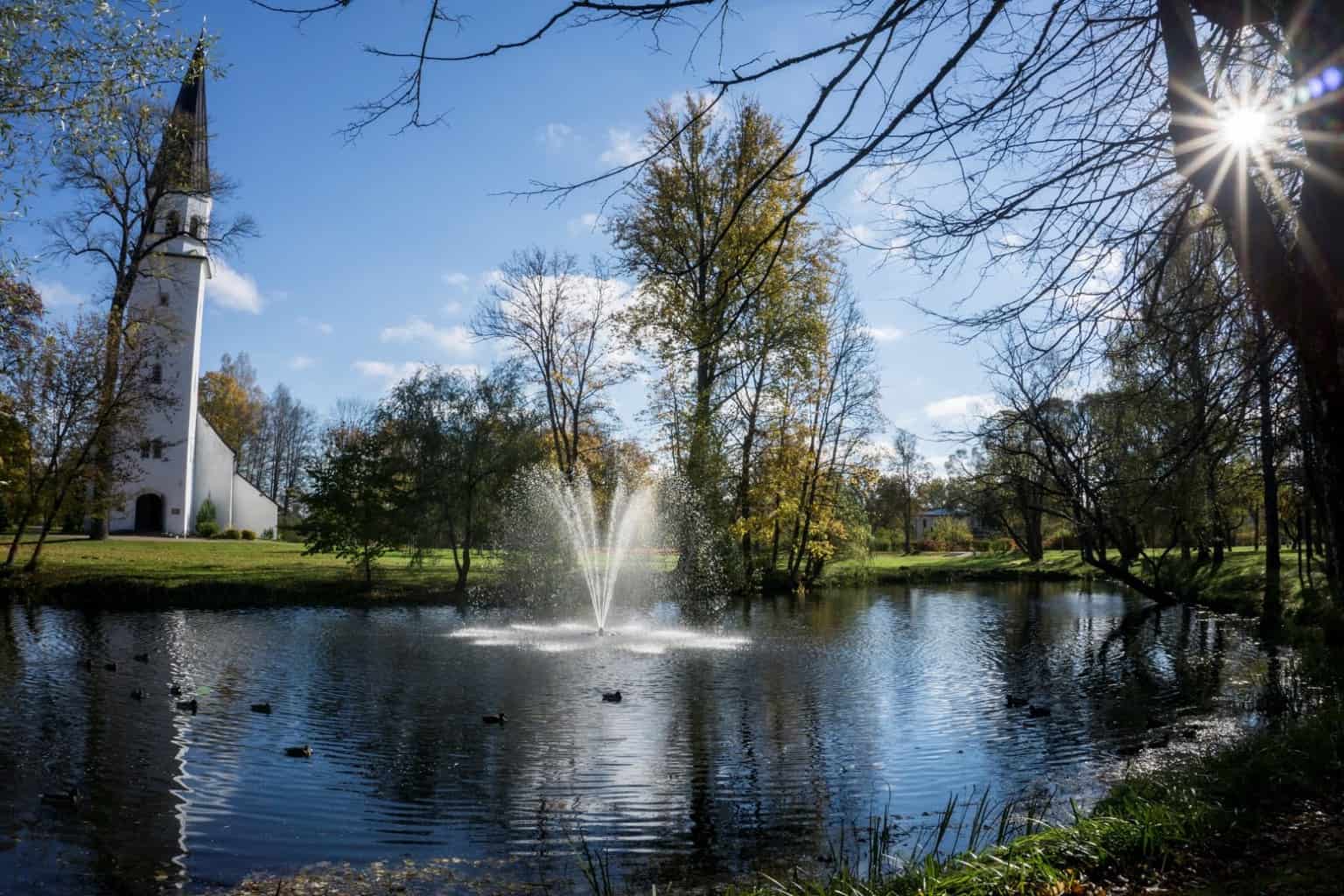 a pictureque Sigulda, Latvia

What to do in and around Riga
Exploring more of the Baltics has been high on my list for a while. Surely, there was no better place to begin such a quest than with a city I knew little, if anything about. A city that also turned out to be full of surprises.
Sure, Latvia's capital of Riga has been designated as a European Region of Gastronomy for 2017 (check out LATVIA | 4 places to eat during Riga Restaurant Week for more insight into that) – no biggie. Not. But did you also know, it's home to some unrivalled architecture, mega markets, and is the birthplace of an international Christmas tradition?
Didn't think so. And neither did I. Riga is an ideal European destination for a short weekend break. Here's my guide on how to spend a couple of days there, where to stay, how to get there, and of course, where to eat.
1) Wander around the Old Town and enjoy the architecture
Riga is the perfect city for architect enthusiasts. The buildings are stunning, notably because the capital has the highest density of art nouveau buildings in the world, many say. In fact, the Art Nouveau style makes up roughly a third of all the buildings in Riga. Which basically means every corner is damn gorgeous, and keeps stopping people in their tracks.
A great way to see the highlights of the Old Town is through the tour provided by E.A.T. Riga (their name actually isn't to do with food – it stands for something else, which I've usefully forgotton). These guys offer all sorts of tours, from those on two wheels to those on two feet, those that involve activities from shooting and folk dancing to curling and husky dog sledging, as well as boat tours, food and drink tours (see below), and day trips out of town.
I got a sort of mash up between the Art Nouveau tour and the Old Town tour, with guide James taking us through the ages of this part of the world, up to the present day, without rattling off too much information; an affliction of many a tour guide I've experienced.
The city is also famous for its Christmas markets, and here's an interesting fact: the tradition of decorating Christmas trees is believed to have originated in Riga, just over 500 years ago. Who knew!
eatriga.lv

2) Explore Riga's Central Market and get acquainted with local flavours
Right people, listen up. I have news. Riga has one of the largest, if not the largest, food market in Europe. Did you know that? Of course you didn't. Does anyone? I definitely did not.
I remember a German journalist I was on a trip with to Valencia, shortly before my visit to Latvia, mentioning in passing, that Riga was home to the largest food market in Europe. I dismissed it with little further thought. Then I got to Latvia, and learnt it was true.
If sampling local cuisine is a big part of why you travel (you probably wouldn't be here if this wasn't the case), then exploring Riga's Central Market is a given. And if you do this with the nice folk from E.A.T. Riga as part of their Food Tasting Tour, you'll also get to graze on a load of local delicacies on the way.
The intention of this tour is to show that there's more to Latvian food than the typical stereotype of a pork, cabbage, and potato, post-Soviet diet. Plus, you'll learn about the history of the market, what the locals eat, and where they eat it.
What I really appreciate about the Nordic and Baltic countries, is their strong relationship with what grows wild. Foraging is second nature (foraging is also second nature in Finalnd). Going out to pick mushrooms and berries is a standard pastime, and this was evident from the produce on sale. And what's quaint about this mega market is that despite its enormous size, there are many locals with tiny stalls, selling small amounts of a delightful mish-mash of goods, harvested from their garden or local forest. A couple of jars of berries here, seven apples there, a bunch of rosemary…
eatriga.lv
rct.lv/en/
3) Take a day trip to Sigulda
Sigulda is a place of hill-top castles, sandy caves dotted along the Gauja River, and wild nature. This area, also part of the Gauja National Park and just 53km from Riga, is the place to experience Latvia's natural beauty in all its glory.
When you're there, stop for lunch at the cosy Doma Cafe and enjoy coffee, smoothies, homemade burgers and baguettes, green salads, or very lovely waffles. Enjoy the sweeping views of the Gauja Valley from 42m in the air, as you ride the 1020m long cablecar that connects both banks of the river.
And definitely do not miss popping in to see Janis, and his seriously impressive home wine-making set-up you'll find at Krimulda Manor. Great big stainless steel vats conceal gallons of multi-coloured home brews; wines, made from almost every type of flower and berry. From seabuckthorn and rhubarb wines, to lilac flower and dandelion wines. He bid me farewell with a bottle of cranberry wine, which tasted like boozy Ocean Spray, and that can only be a wonderful thing.
Sigulda's biggest draw though, is the changing colours of autumn. The valley is the most favoured spot across the whole country, to watch the leaves turn. If a dry and sunny weekend is forecasted during October or November, expect thousands to descend onto the area.
Regular trains run from Riga to Sigulda on the Riga – Valga line, but these can get busy in the summer months. The journey lasts about 1 hour 15 minutes, and it's a great way to reach the castles, river valley, and forests, especially if you have a bicycle with you.
Where to eat in Riga
Don't worry, I've got you covered. You'll find some of my favourite picks in this post: LATVIA | 4 places to eat during Riga restaurant week.
Where to stay in Riga
At the heart of Riga's historic centre you'll find Pullman Riga Old Town Hotel – it's in a great location. Occupying a magnificent building from 1789, it has been merged with a completely modern structure and is only a few months old at the time of writing.
It lies exactly in the Old Town, and neighbours Dome Square, Parliament, the National Theatre, Freedom Monument, and the National Opera.
Jēkaba iela 24, Centra rajons, Rīga, LV-1050
pullmanriga.lv
How to get to Riga
Riga is just a two hour and 45 minute flight from London – no excuse not to pop over!
I flew with Air Baltic business class. Whilst the seats weren't the usual design you might recognise from business class tickets on longer haul trips, on Air Baltic it means the one next to you remains free.
It was a comfortable flight, and the food was good. For fare estimations, check out their website airbaltic.com.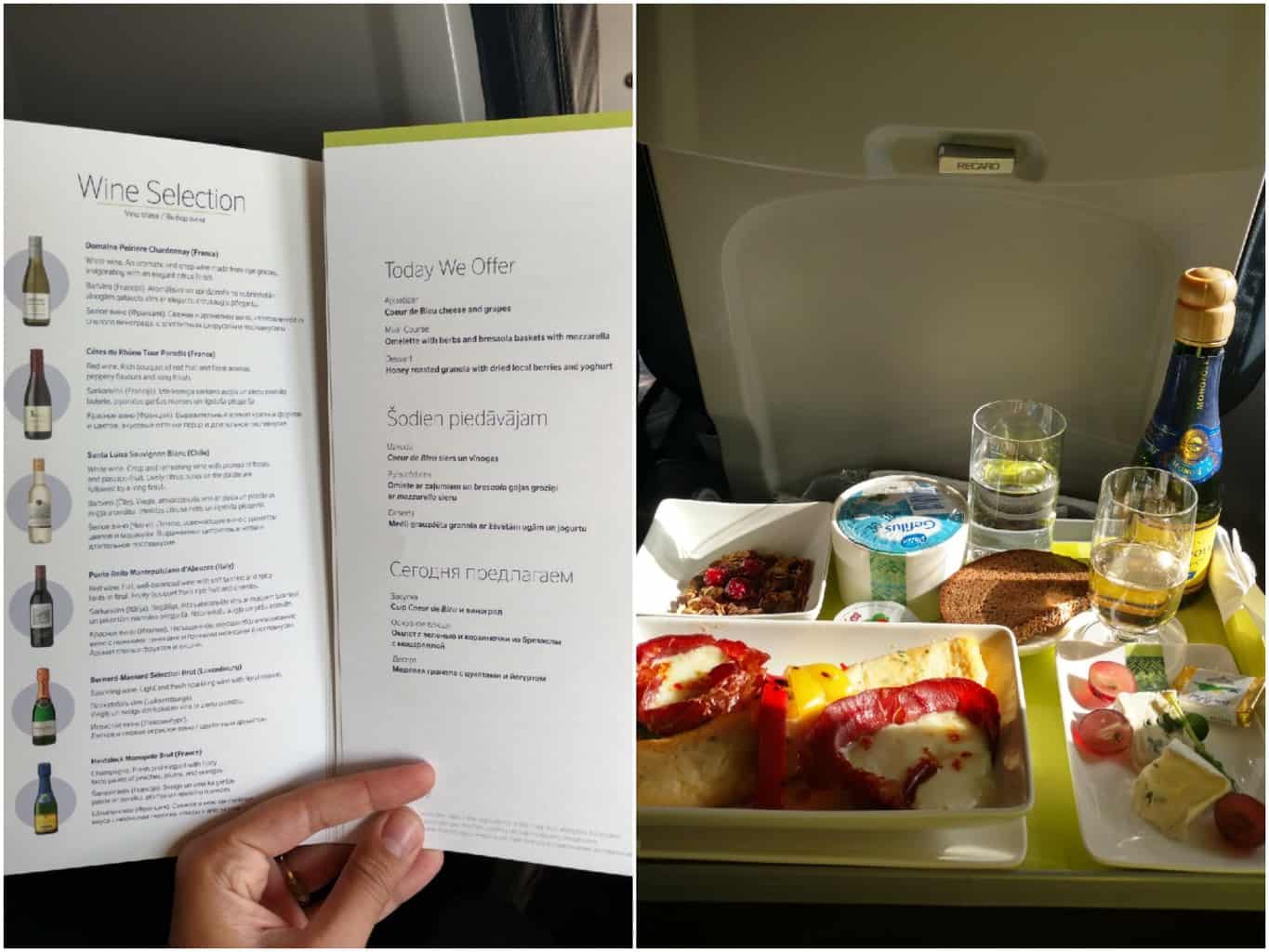 Air Baltic dining in business class

Note: This is a sponsored post in collaboration with the Riga and Latvian Tourism Boards. All views remain my own, as always.
Related posts
LATVIA | 4 places to eat during Riga Restaurant Week
FINLAND | 8 ways to summer like the Finns in the Turku Archipelago
SWEDEN | A rough guide to eating in Stockholm
RESTAURANT | Smörgåsbord at the Grand Hotel, Stockholm