Last Updated on June 17, 2020 by Leyla Kazim
When on the hunt for a filling and wholesome meal fit for an autumnal evening, I often reach for an Italian or Spanish cookbook, and I often look for something containing beans.
Beans are truly excellent. They hold their own in the flavour stakes whilst having ample capacity to absorb the flavours surrounding them during the cooking process. They require little interference (to cook – just soak and boil) and have a nutritional value that rivals the amount of iron found in beef. They're high in fibre, low in cost, and they leave you feeling duly satiated whilst being incredibly versatile.
My most favoured specimen of the musical fruit is the butter bean. The first half of its title is true to form – when cooked, a wonderful creamy buttery texture is revealed and the taste is that of mild nuttiness. Every time I try one of these beans to see if tender, even when I fully know they're not yet cooked, I never fail to exclaim to the deaf ears of the kitchen 'but why do butter beans taste SO good?'.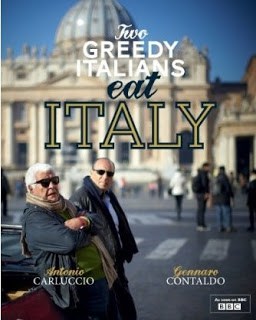 The meal chosen for the weekend was a polenta and borlotti bean bake (I used butter beans instead) chosen from Two Greedy Italians eat Italy – the book from what I believe was the second series. In my opinion, the best cooking show on the box. Carluccio and Contaldo – two exceptional characters, with their genuine friendship and passion for the culinary excellence their country produces shining through every moment on screen.
"Mamma mia, why I am cooking SO good?!" exclaims Contaldo, with hands raised towards the heavens in his wonderfully thick southern Italian accent.
I don't know Gennaro, but please continue to do so. It's a sheer pleasure to watch.
Particularly great to see from the last series, was their foray into the regions of Italy producing recipes that one might not usually associate with the country. For example cured herring with apples from the lakes – a historically Scandi plate. Sauerkraut with sausages or a potato, and cabbage bake from the mountains – German staples. The recipes from the coast will likely be those more usually associated with the reaches of Italy frequented by tourists – pasta with mussels, seafood risotto with courgette flowers, braised squid in tomatoes, to name a few.
There's a whole range of recipes earmarked for endeavour and I look forward to getting stuck into those from the cooler mountain regions over this winter.
Recipe for polenta and borlotti bean bake (polenta e fagioli borlotti al forno) by Two Greedy Italians
A real 'slow food' dish to be savoured on winter evenings.
Serves 6
200g dried borlotti beans (I used butter beans as I already had them in stock)
5 tbsp extra virgin olive oil, plus more for drizzling
1 small onion, finely chopped
1 celery stalk, finely chopped
1 leek, finely chopped
1 large carrot, finely chopped
80g panchetta, roughly chopped
10 cherry tomatoes
100g quick cook polenta
Large handful of parsley, finely chopped
80g fontina cheese, cubed (I used taleggio as couldn't source fontina)
Soak the beans over night in plenty of cold water. The next day drain, rinse thoroughly, and cook in lots of fresh water until tender – about 40 minutes. Drain and set aside. Fry the pancetta until they begin to crisp. Add the onions, celery, leek and carrot and cook for a couple of minutes. Add the tomatoes and cooked beans and mix together. Remove from the heat.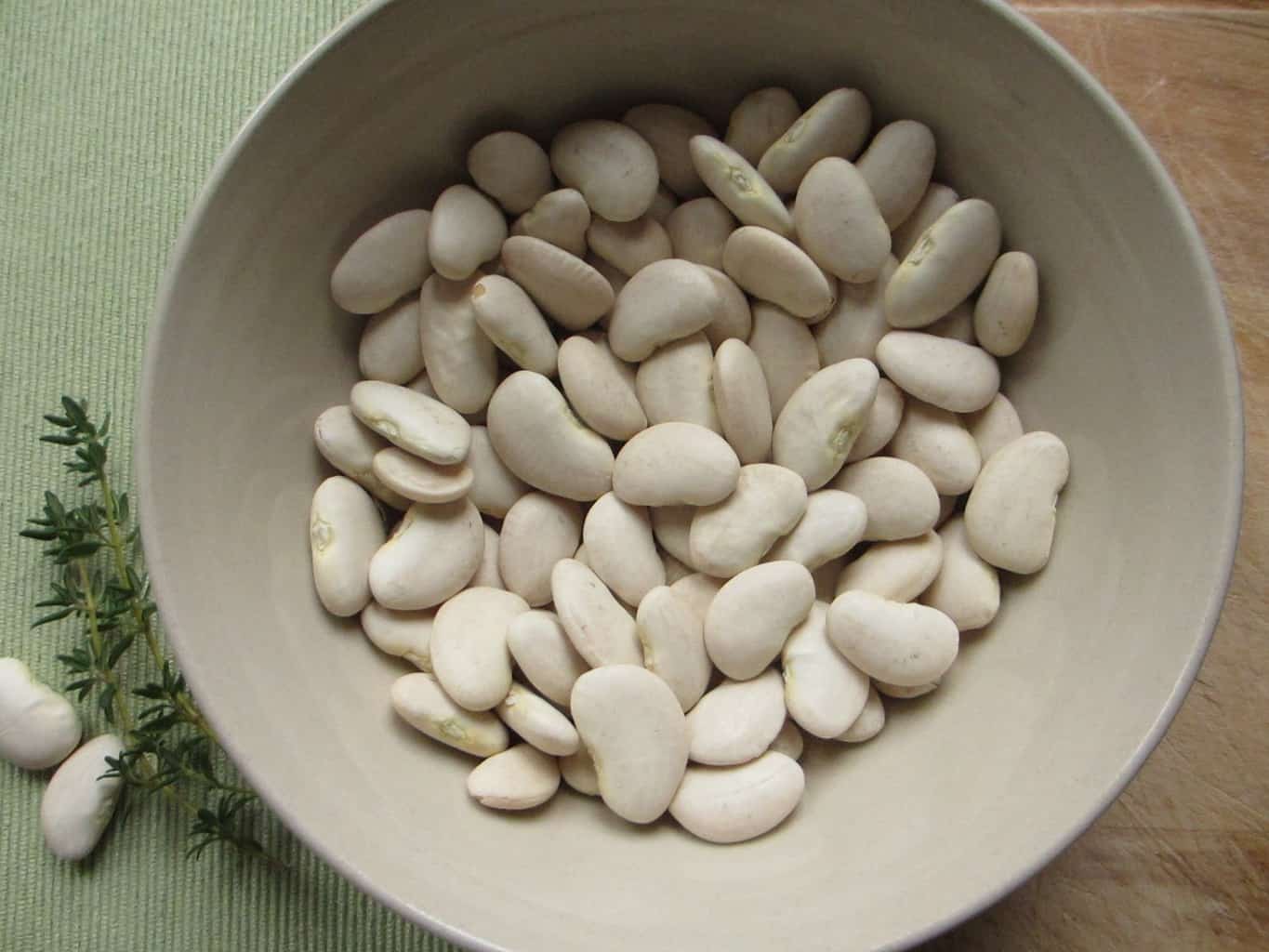 Preheat the oven to 200C/Gas 6. Make up the polenta according to the instructions on the packet – ensure you keep stiring to avoid any lumps. Remove from the heat, stir in the parsley and cheese and season to taste. Add about ¾ of the bean mixture until all combined.
Grease the bottom of an oven dish with some butter. Pour the polenta mixture into it, topping with the remaining beans. If you're feeling a bit decadent, add a few dots of any remaining taleggio / fontina to the surface.
Cook in the preheated oven for about 15 minutes until golden. Remove and serve with some lightly dressed green – perhaps peppery watercress or rocket.
Tip | For a meal like this, I would always favour soaking dry beans over night rather than using those ready cooked from a tin. It does require some level of planning, but the flavour and texture is completely different. Save tinned beans for a quick meals, such as with a can of tuna, red onion and watercress with crusty bread for a swift lunch.
Related posts
RECIPE | Turkish spring lamb with green beans and potatoes
RECIPE | Mauritian butter bean and lamb curry