Last Updated on June 10, 2020 by Leyla Kazim

It's certainly no challenge finding somewhere in London that sells a pizza for under £8. What is a challenge however, is finding a pizza that comes at least somewhere close to the authenticity and unmistakable excellence of pizzas from Italy, and specifically Naples.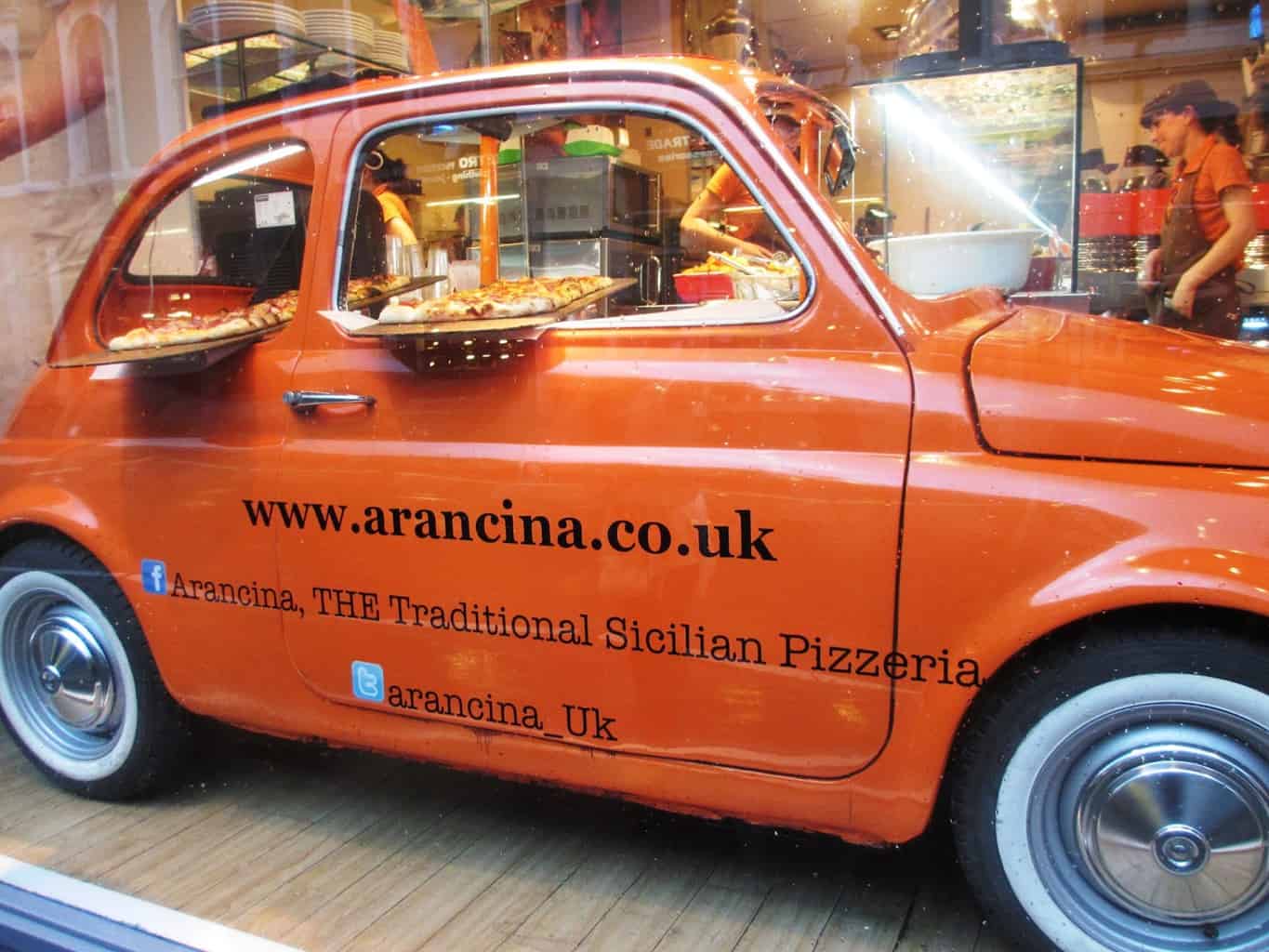 I've been lucky enough to visit Naples, round about this
time last year. I ate my way through the Amalfi coast, sampling lip-puckering
lemons as big as melons from Sorrento; sucking on sweet and garlicky clams in my spaghetti vongole by
the sea in Positano; drinking an espresso above the clouds at the top of Mount
Vesuvius. If it's a part of the world you haven't yet ventured to, I strongly
recommend paying it a visit for some of the best Italian food you'll ever get
your chops around. The pierce de resistance though, the plate that somehow
managed to exceed the other already exceptional dishes from that trip by miles,
the food that rendered Matt and I to stare at each other wide eyed in silence
at first bite, dazzled and slightly confused by just how good it tasted, was
the pizza we had in the city of Naples itself. A shack of an establishment
fronted by a perpetual queue at every minute of every trading hour, it had
simply two items on the menu – marinara and margherita, of which we ordered the
latter. A plate of just four components – thin dough, tomato sauce, mozzarella
and a few leaves of basil. But four components so fresh, the sauce so
flavoursome with garlic and oregano, the dough so thin and crisp from the
treatment it received in the wood fire oven, it was perfection in simplicity at
its best. And if you want to see what the most incredible pizza in the world looks like, here it is.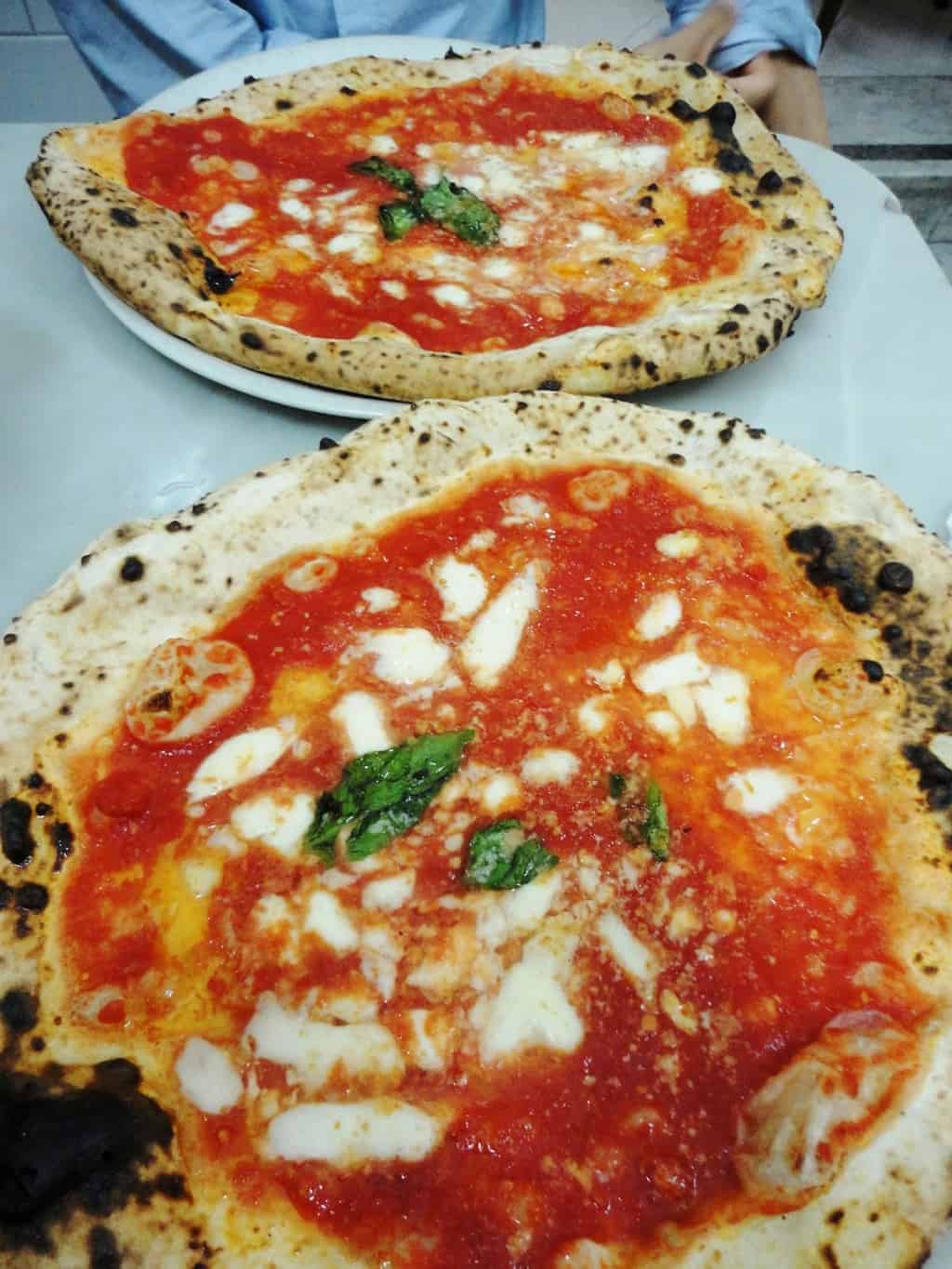 pizza in Naples – other worldly

Once you've tasted a pizza from Naples, you will spend the
rest of your life desperately trying to seek out the same experience somewhere
closer to home. That, or you'll give in to the calls of the divinely intervened dough, up
sticks and move there. I bet people have done it before. Arancina has two
establishments in Notting Hill and whilst it doesn't make Naeopolitan pizzas,
it serves up Sicilian pizzas; if there's going to be anywhere in the region of
Italy that has the balls to dare rival the food from Naples, Sicily is probably
it. And low and behold, the pizza and the atmosphere in Arancina certainly made a decent stab at providing the next best experience to being there.
On entering, my companion Aarti and I were presented with smiling
female staff and a pizza counter housing some ready made slices for those who
wish to take away, along with a range of salads. We ascended up the stairs to
the main seating area – a small room overlooking the main street with a few rustic
wooden tables and two ladies already seated at one of them. Once we made
ourselves comfortable, we soon realised the two customers already present along
with the waitresses were all speaking Italian. And then another two diners
entered, also conversing in Italian. As I've said many times before, if you
find natives in a restaurant, you know there's a good chance it's going to be good.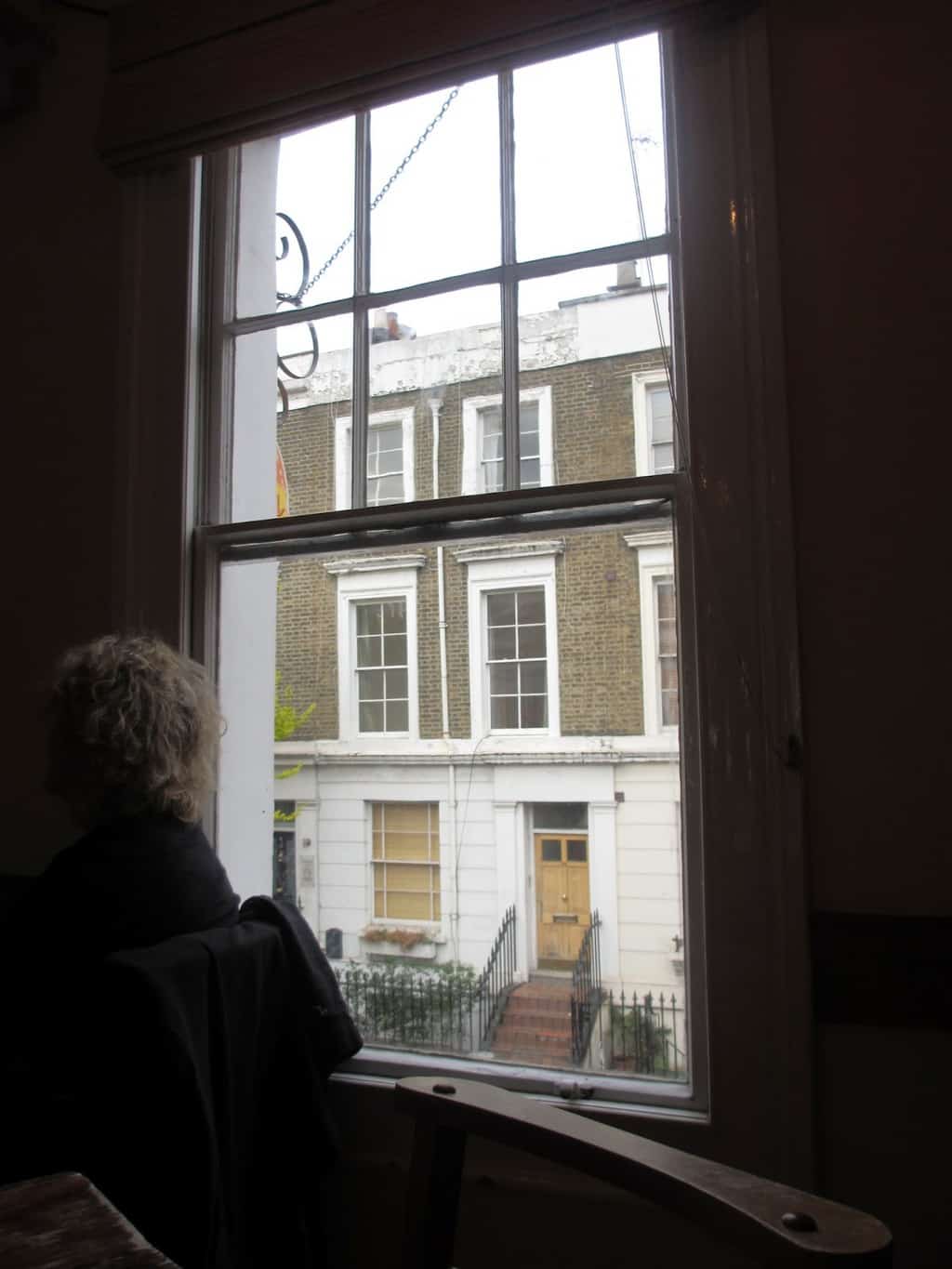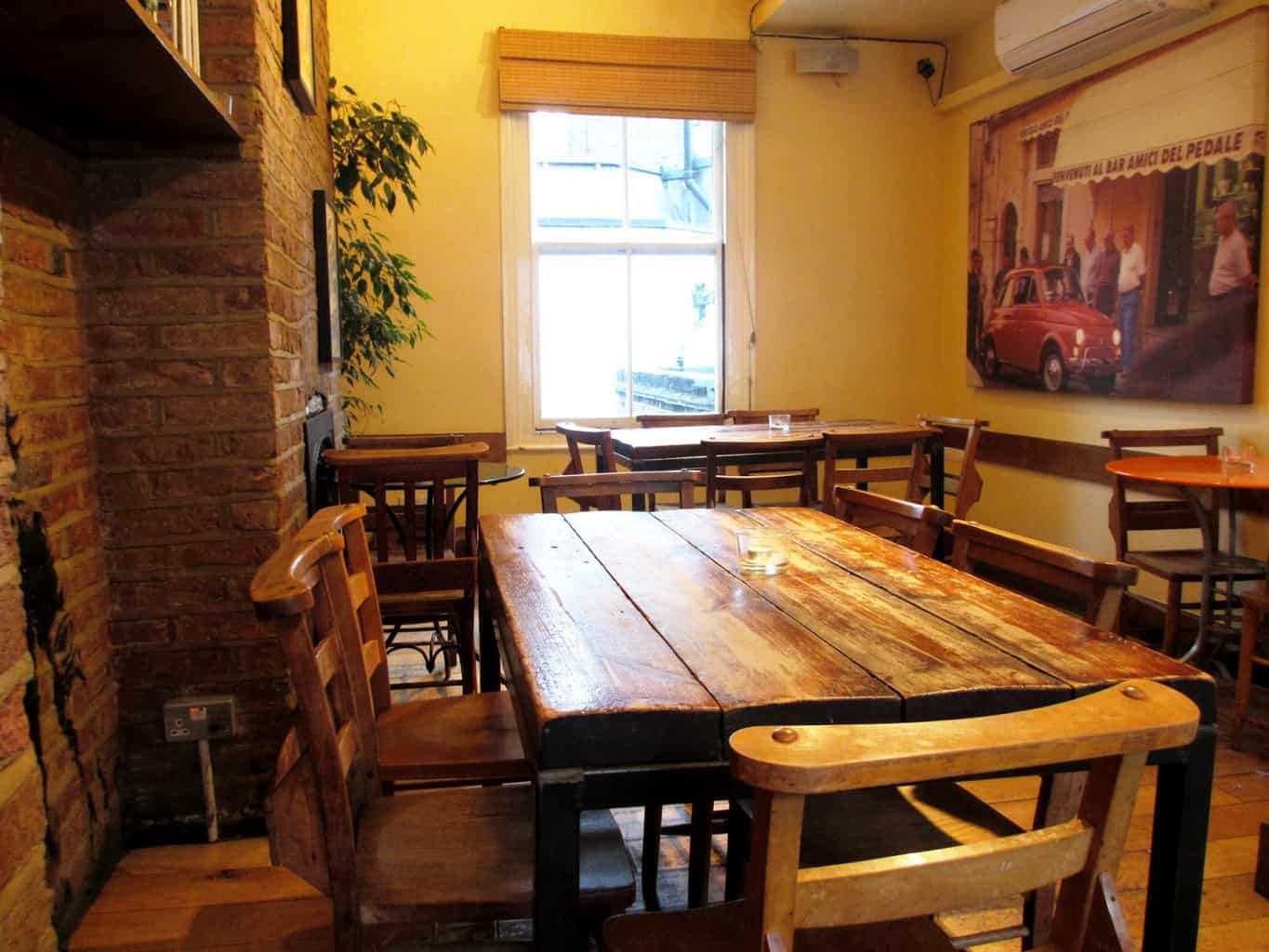 If you want to order a pizza authentic to Italy, a margherita or a marinara is the only way to go. Peppers, onions, meats, sweet corn and heaven forbid pineapple (whoever came up with that as a pizza topping should be strung and quartered) are all additions to help satiate the American palette – you certainly won't find an Italian eating pizza with fruit on. A marinara is a base topped with just a tomato sauce and oregano – no cheese. A margherita is a marinara but with the addition of mozzarella and basil. True to the Italians, Aarti and I ordered the margherita and decided to share it so we could sample some other delights on the menu whilst still keeping within the £8 per head budget. Should you wish to just order the margherita however, you would still have £1 change (£6.95).
For a pre-pizza whetting of the appetites we ordered a portion of arancine – deep fried saffron risotto balls encasing a filling of spinach and ricotta (£2.60). I was expecting a few to be delivered, but it was in fact a single large ball. We cut it in half and happily devoured – the ricotta provided a pleasant acidic tang, the filling well seasoned and the casing crisp and light. The pizza was rectangular (14" x 8") and presented on a wooden board. The base was wonderfully thin, and the sauce was top draw with lots of garlic and oregano as it should be. There was a little too much cheese for our liking – another trait of an authentic margherita is a small amount of cheese – and it was in fact the bits of dough with no cheese present that were the tastiest, allowing the flavours from the sauce to fully shine. Perhaps a marinara would be the way to go next time. To accompany our pizza, we had a salad of roasted vegetables with chopped lettuce, sliced black olives and tomatoes. It was dressed with a tasty vinaigrette and seasoned with more dried oregano.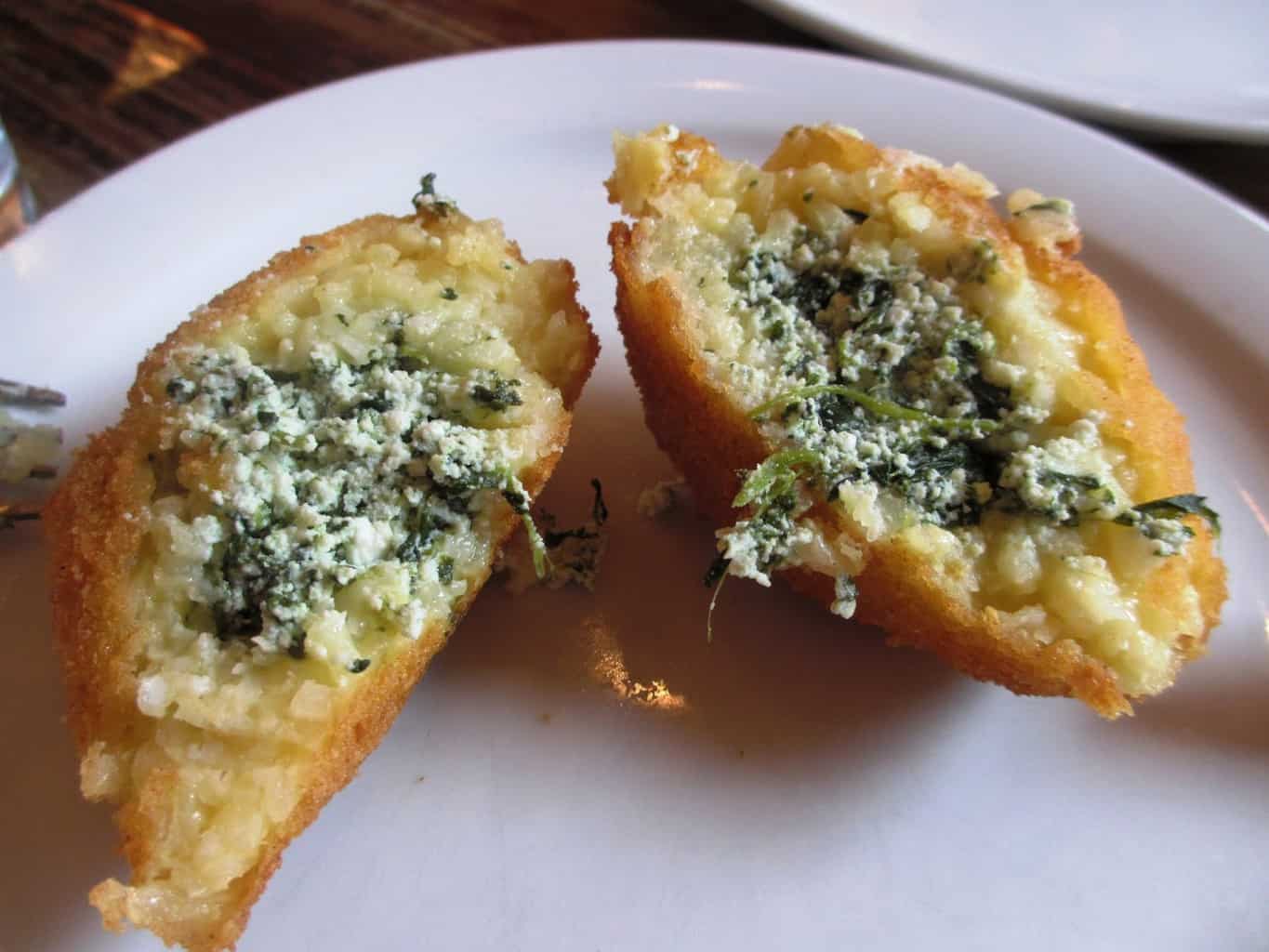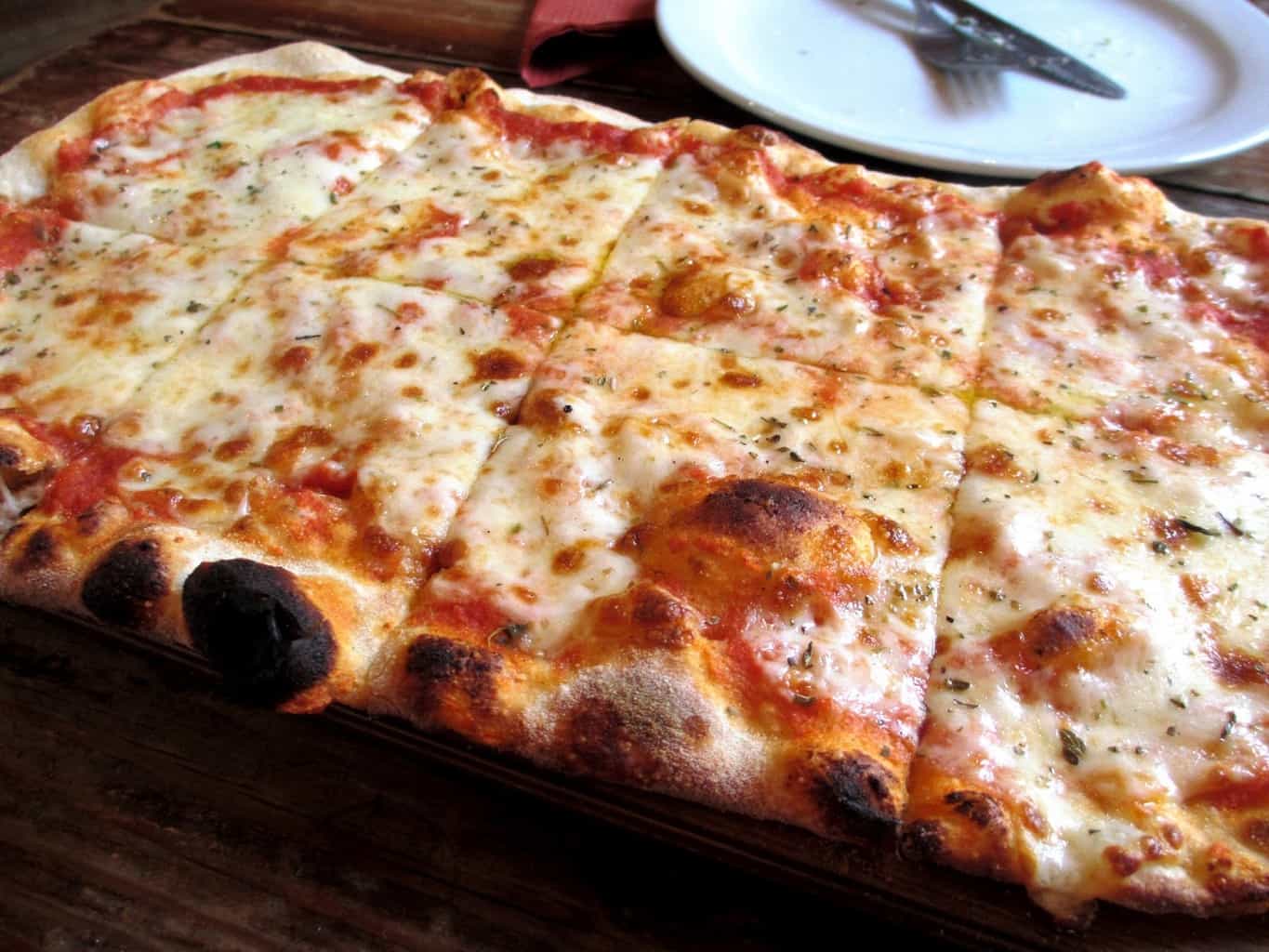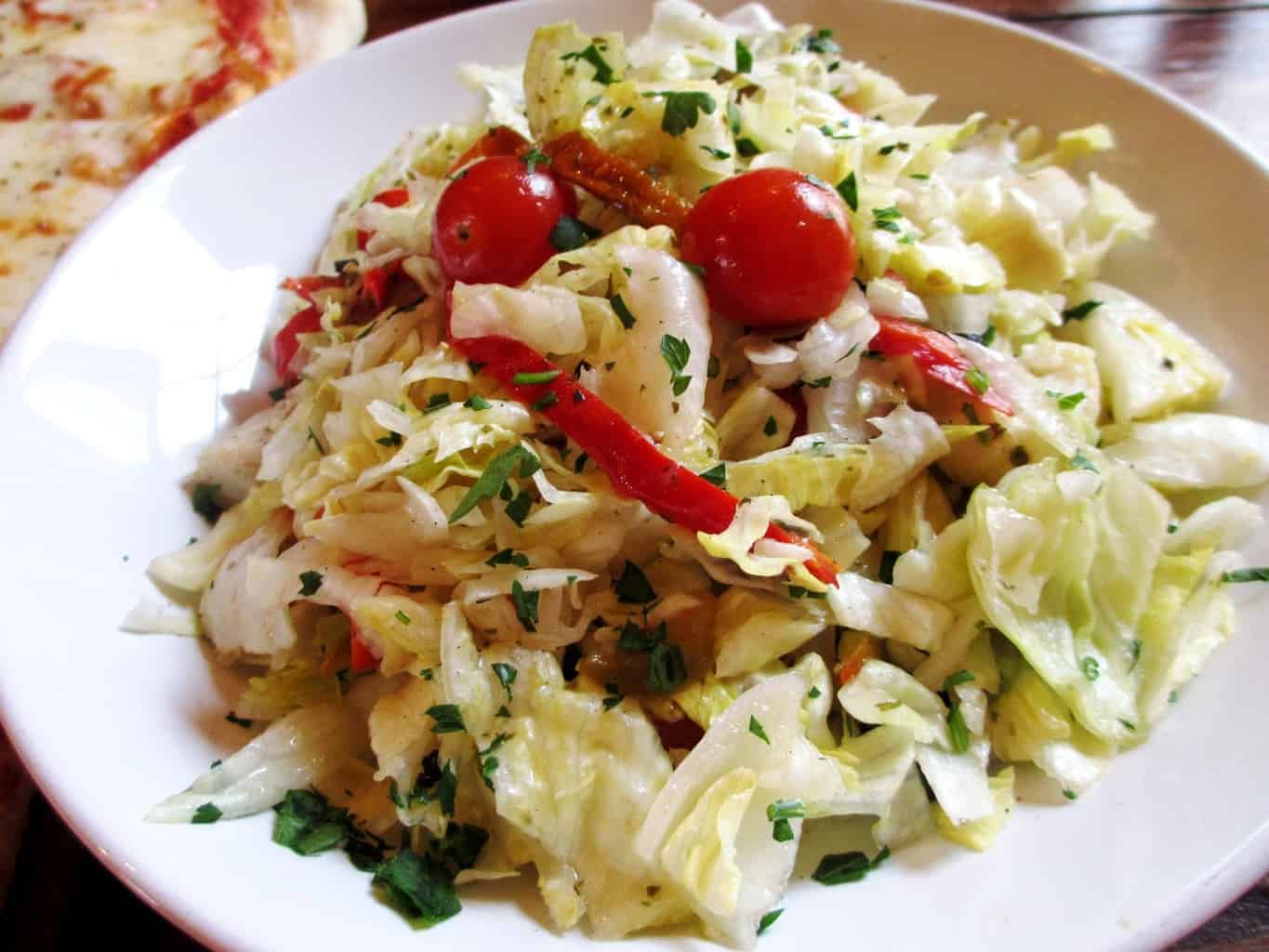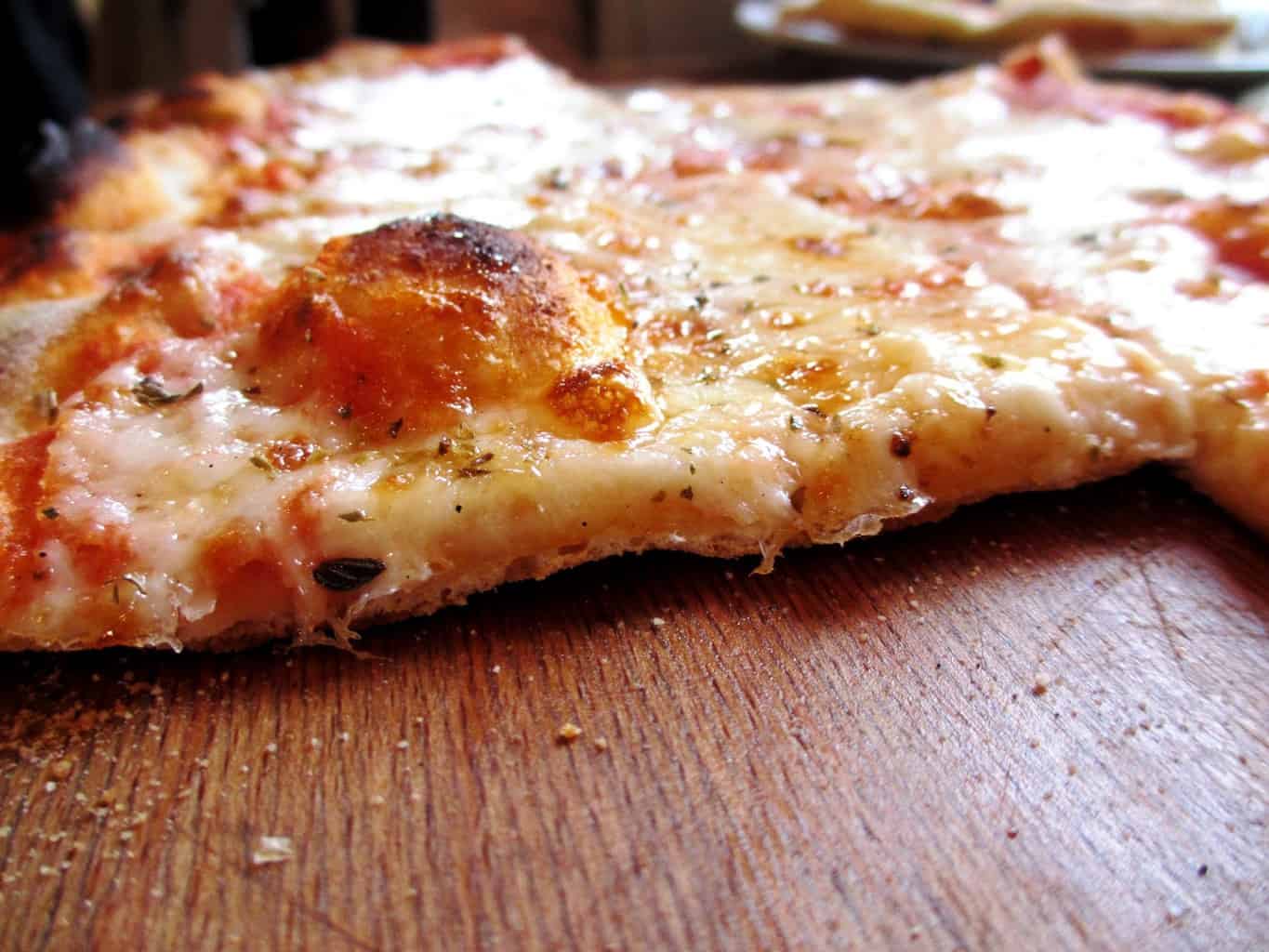 The search for the pizza I had in Naples somewhere in London still continues. Perhaps I'll search forever – it may be it just can't be replicated outside of Italy and of course, the country itself in which it is eaten is a huge part of the experience. But in the meantime, Arancina certainly isn't a bad place to begin such a search. Grab your Italian phrase-book, pay a visit and pretend you're there.

The bill
Between two:
arancine £2.60
margherita £6.95
roast vegetable salad £5.30
Total £14.85
Alfiyet olsun.