Last Updated on September 20, 2013 by Leyla Kazim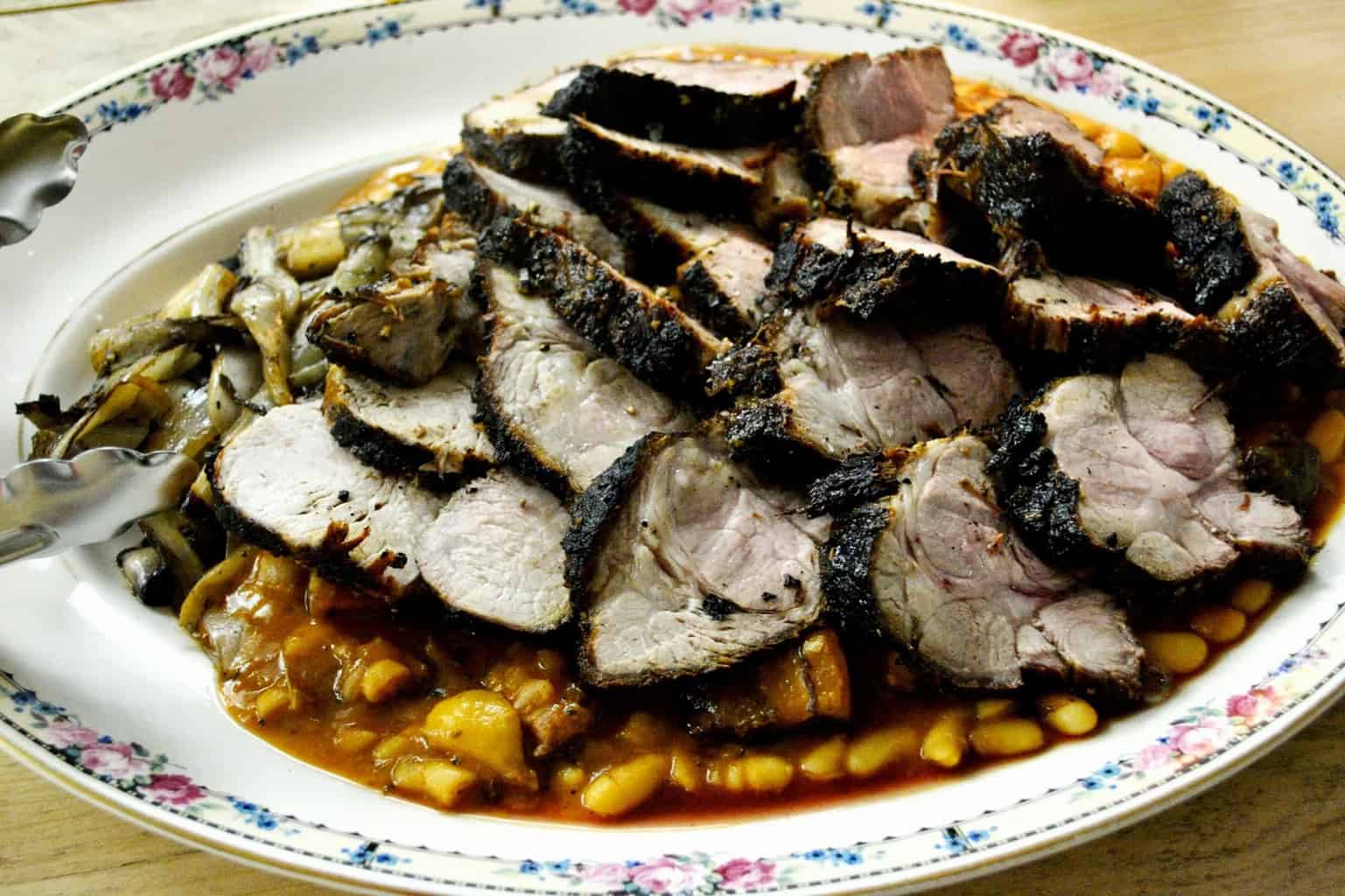 Red meat is not something I indulge in too frequently at home. Partly because if I did, it would be quite an expensive habit (when I do entertain it I'll splurge on high welfare free range), and partly because handsome hunks of loins and rumps take a decent amount of time to cook and are therefore, in my mind, best reserved for the slower pace of life weekends are so good at.
So when the opportunity arises to have not one but three glorious and often underused cuts of marvellous muscle sourced from none other than The Ginger Pig cooked for me to succulent perfection by tong-tastic bearded professionals in a single evening, I'm jumping at the chance like a frog on fire. Did I mention they're cooked outside over coals? Exactly.
For a hotly anticipated and select 30 days over the summer of 2013 that was, supper-club stalwarts Forza Win teamed up with beloved butchers The Ginger Pig in a gathering of flesh and fire, pork and panzanella, rump and rib-eye, cocktails and coals and a lot of people chowing down on some seriously good dinner.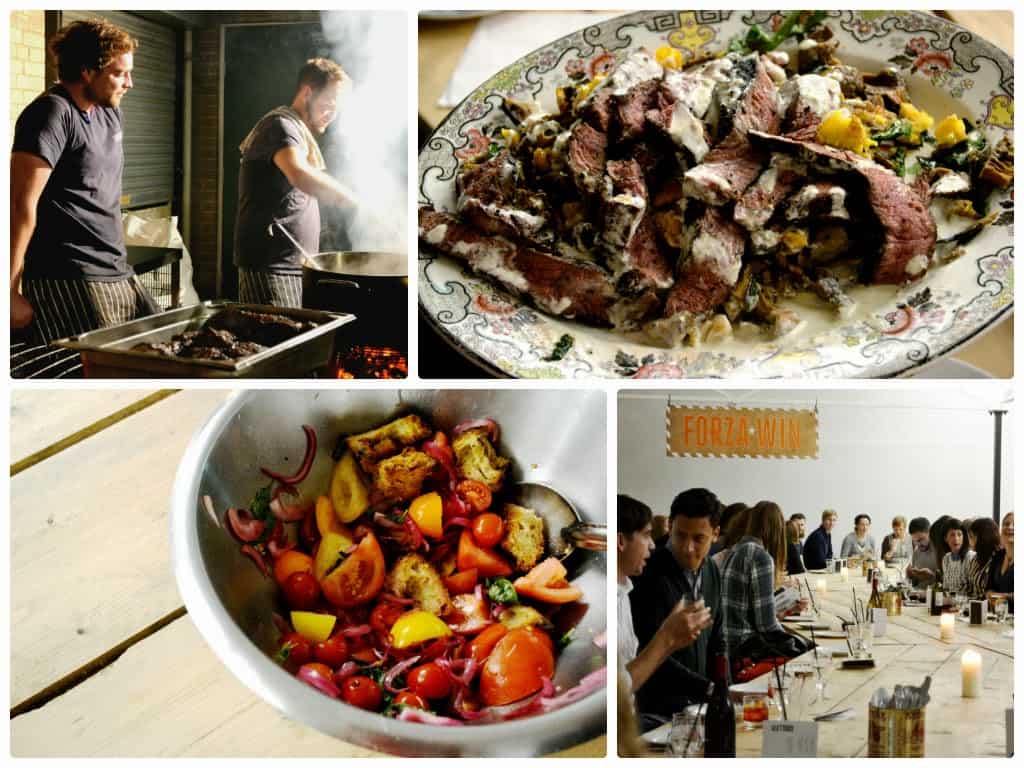 Each Thursday to Sunday between 25th July and 22nd September saw piles of salivating punters following their nose to locate the disused East End pickle factory hosting the carnivorous carousal, guided by wafts of quality meat browning on hot grills. Around a vast communal dining table constructed from salvaged wood, 70 clientele were seated each night to enjoy four courses of Tuscan inspired dishes cooked with expertise, executed simply and presented on beautiful big sharing platters passed round and picked off.
Commandeering the custom-built sustainable English firewood and charcoal burning behemoth was chef Nick Fulton (previously of The Orchard in Brockley), along with a little help from his friends.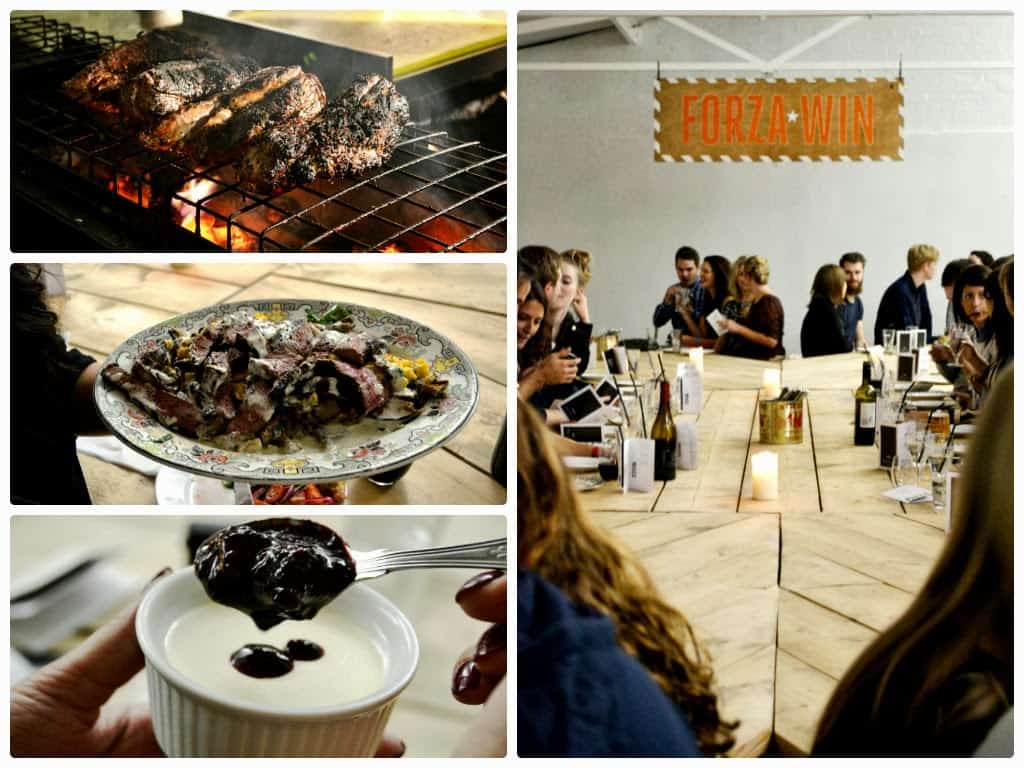 Large mixing bowls of panzanella accompanied the meats, full of multicoloured ripe tomatoes, lightly pickled red onions and oily crunchy croutons. The meat marathon began with juicy hunks of 80-day Longhorn beef rump (from the top of the rear leg) served with polenta croutons hardening from the post-Parmesan melt, a deeply flavoured wild mushroom confit, and plates slashed with drizzles of garlic cream.
Round two presented itself as slices of lamb neck fillet (textured and muscular from the top of the backbone) tenderised to the touch of a plump baby's thigh thanks to an overnight marinade in rosemary and lemon, and served with a vibrant sweet pea and marjoram purée, whole firm peas and fresh pea shoots. A wonderful pea-off to accompany the luscious lamb.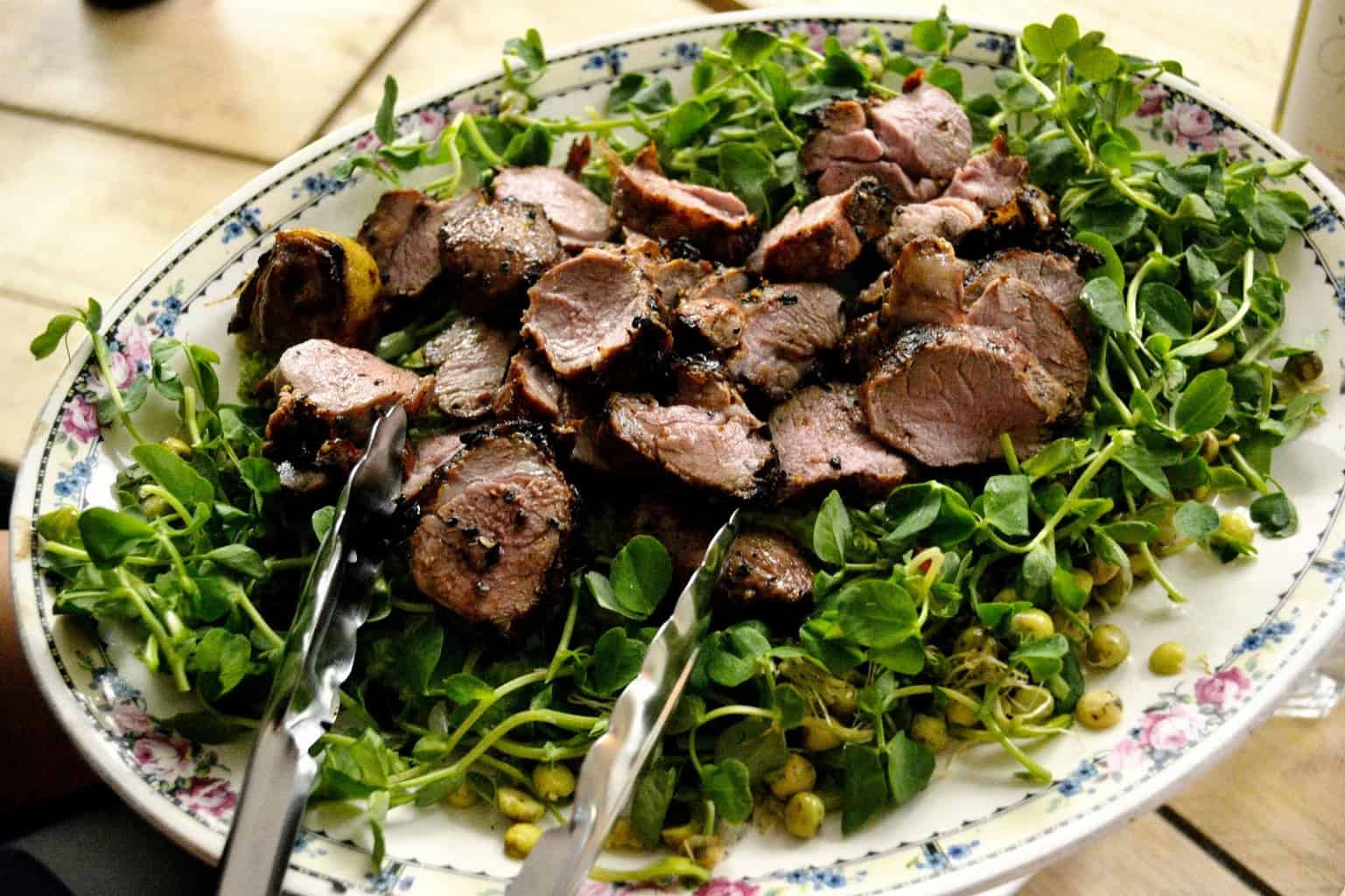 Tender pork rib-eye (boned-out shoulder from the front leg) rounded off these class cuts, a blackened exterior encasing succulent flavoursome flesh within and my favourite of the three meats; served with firm Italian beans slow-cooked with fatty lardons and a side of grilled bitter treviso lettuce.
Delicate silken panna cotta flavoured with lavender and served with blackberry compote, espresso and homemade biscotti bark concluded the evening's delightful proceedings.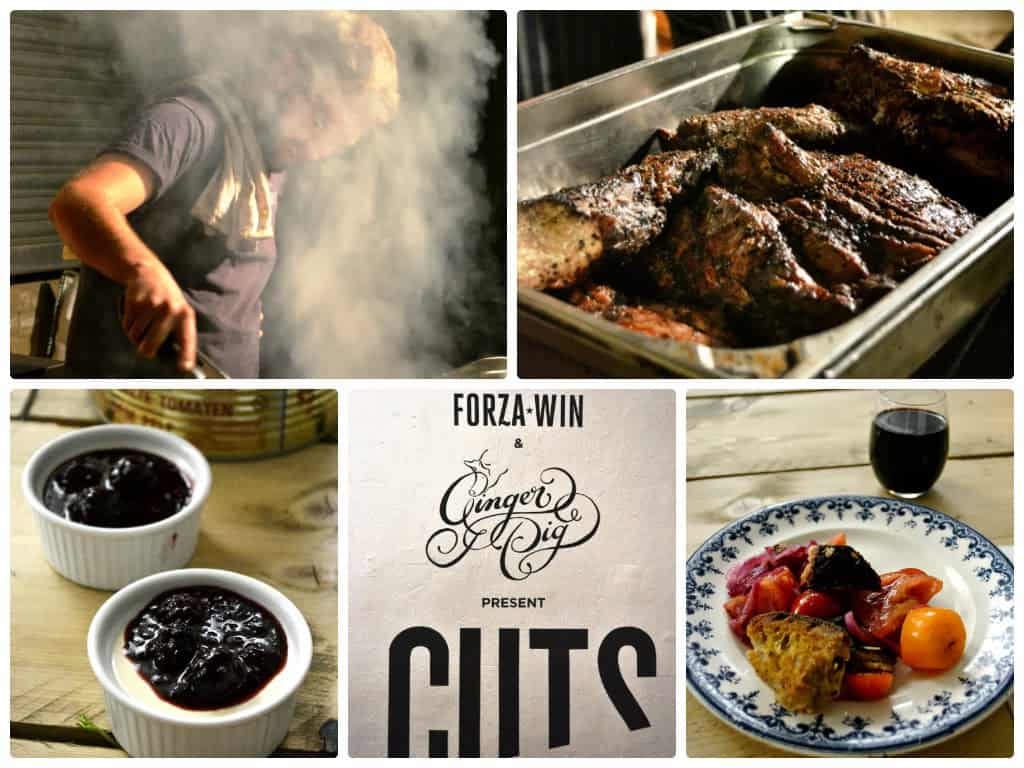 CUTS was a novel dining affair in an unusual setting and with a communal and sociable format that many won't have experienced before, not to mention the food was utterly delightful. It's had it's run this summer but due the runaway success, I would put good money on seeing this collaboration resurface at some point in the future. And if it does, you surely must go.
My rating: 4/5
Afiyet olsun.
This review can also be found on the Your Local Guardian website.