Last Updated on November 17, 2022 by Leyla Kazim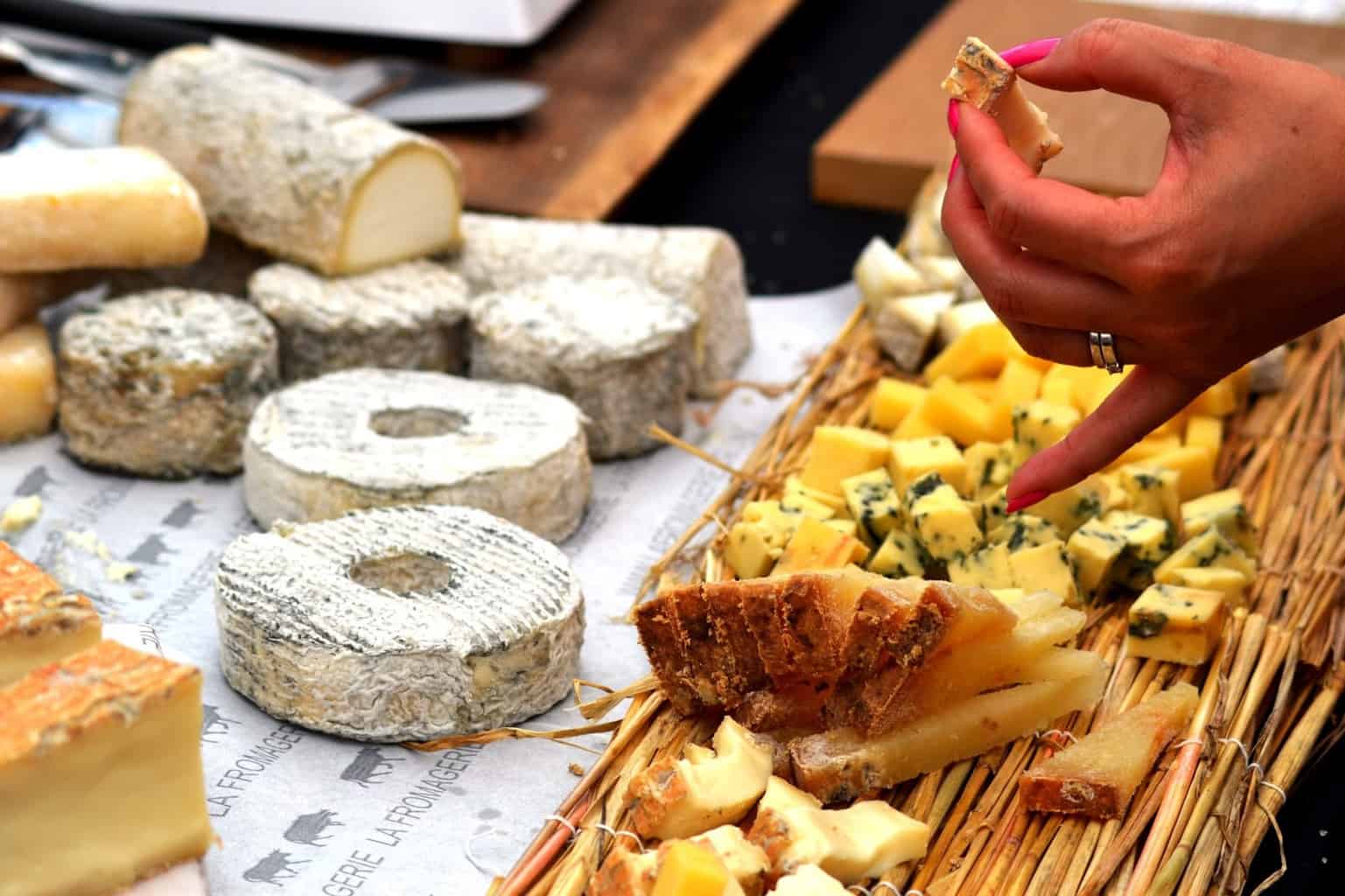 outstanding cheeses from La Fromagerie

From 5th – 7th July, Battersea Arts
Centre will be home to the annual Food Blogger Connect event – the world's
leading international food blogger conference. Food bloggers,
food stylists, food writers, industry specialists, media contacts, suppliers, caterers and a
whole host more all gather to connect, share, learn and of course eat. The
programme over the three days sees an array of talks, interactive workshops and
question panels with some of the most tenured names in the industry, using the
opportunity of a gathering of like-minded food enthusiasts to share their
experiences and advice with all. Sessions range from how to get published in
magazines and writing memorable recipes that work, to how to launch a product
line and direct blog monetisation, not to mention almost everything in between
(and needless to say punctuated with a lot of eating and drinking).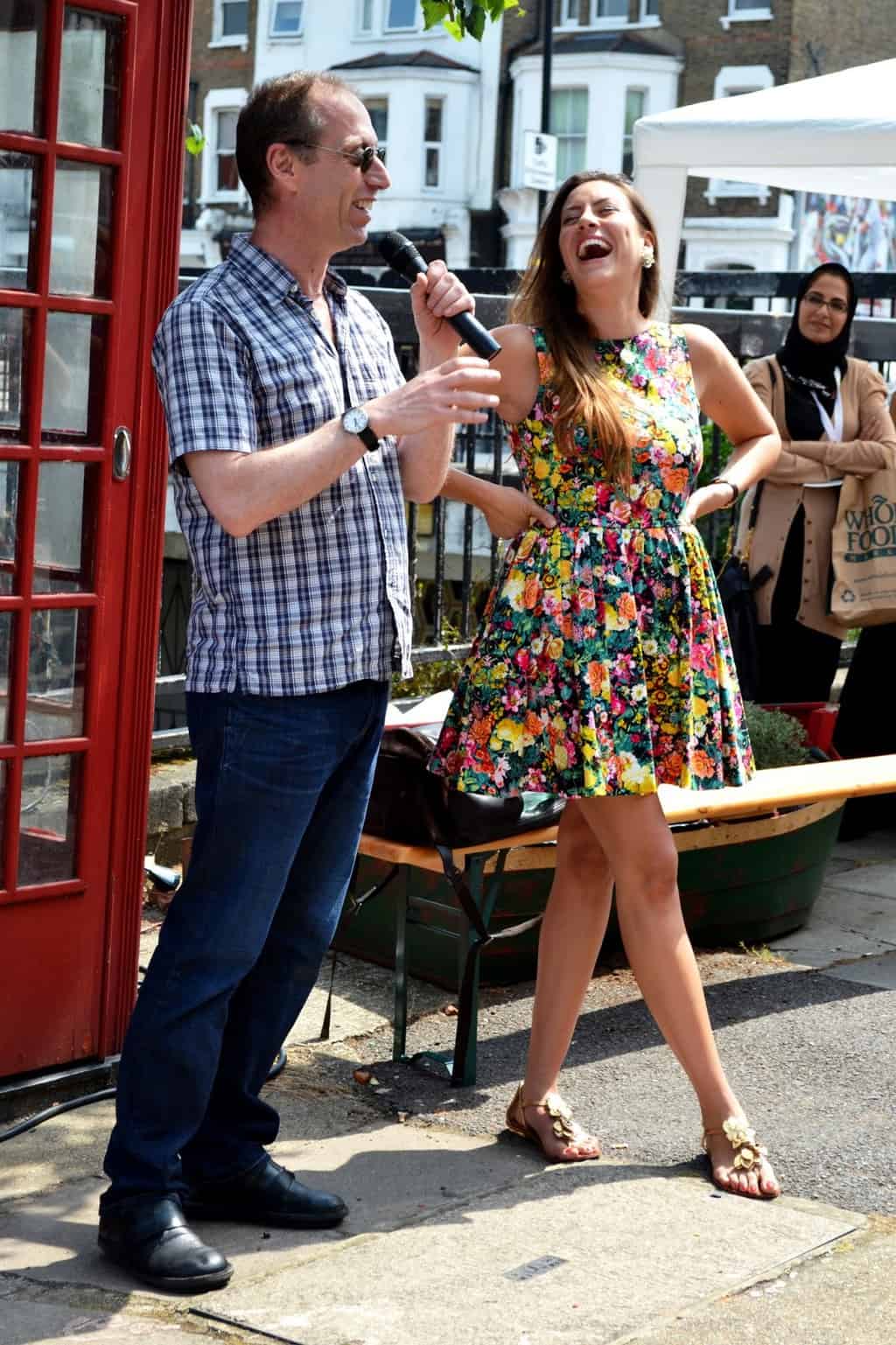 David Lebovitz and
Bethany Khedy
Founded in 2009 by Bethany Khedy (@Bethanykd) and
celebrating it's 5th successful year, the event has seen incredible
growth in its popularity with humble beginnings of just a handful of food
bloggers meeting in a pub to revel in their common interest of food.
The
mission statement of Food Blogger Connect is 'to connect food bloggers and food
industry folks, helping to create a community that inspires and nurtures
creativity, innovation and professionalism'. With attendees having travelled
from countries such as Italy, the Netherlands, USA, Canada, and in my case
the far-flung land of 'around the corner' from where I work in Clapham, the
event seems to achieve just that.
I had a pass for the Friday and with Moleskine in hand,
scrawled down the most useful insight I took away from the talks and workshops, some of which
I have shared below:
What does successful blogging mean anyway?
Panel with David Lebovitz (@davidlebovitz), Niamh Shields of
Eat Like a Girl (@eatlikeagirl), Emma Gardener of Poires au Chocolat
(@poireschocolat)
People
like to read about flaws in others and overcoming them, people with
problems and challenges DL
People
like tension in photography (e.g. a plate teetering on a table edge) DL
Think
about any monetisation from your blog once a few years have passed DL
Regarding
photos, the messier it gets, the better it will be. The flaws in photos
are the most interesting part. 'Perfect' pictures whilst pretty, can be
less evocative DL
Some
people will like what you do, some won't. But it doesn't matter. The good
thing about getting older is you don't care anymore – do it all for
yourself DL
'Blog
for yourself and other people will come' NS
Edit,
edit edit – take out anything superfluous including words and photography
DL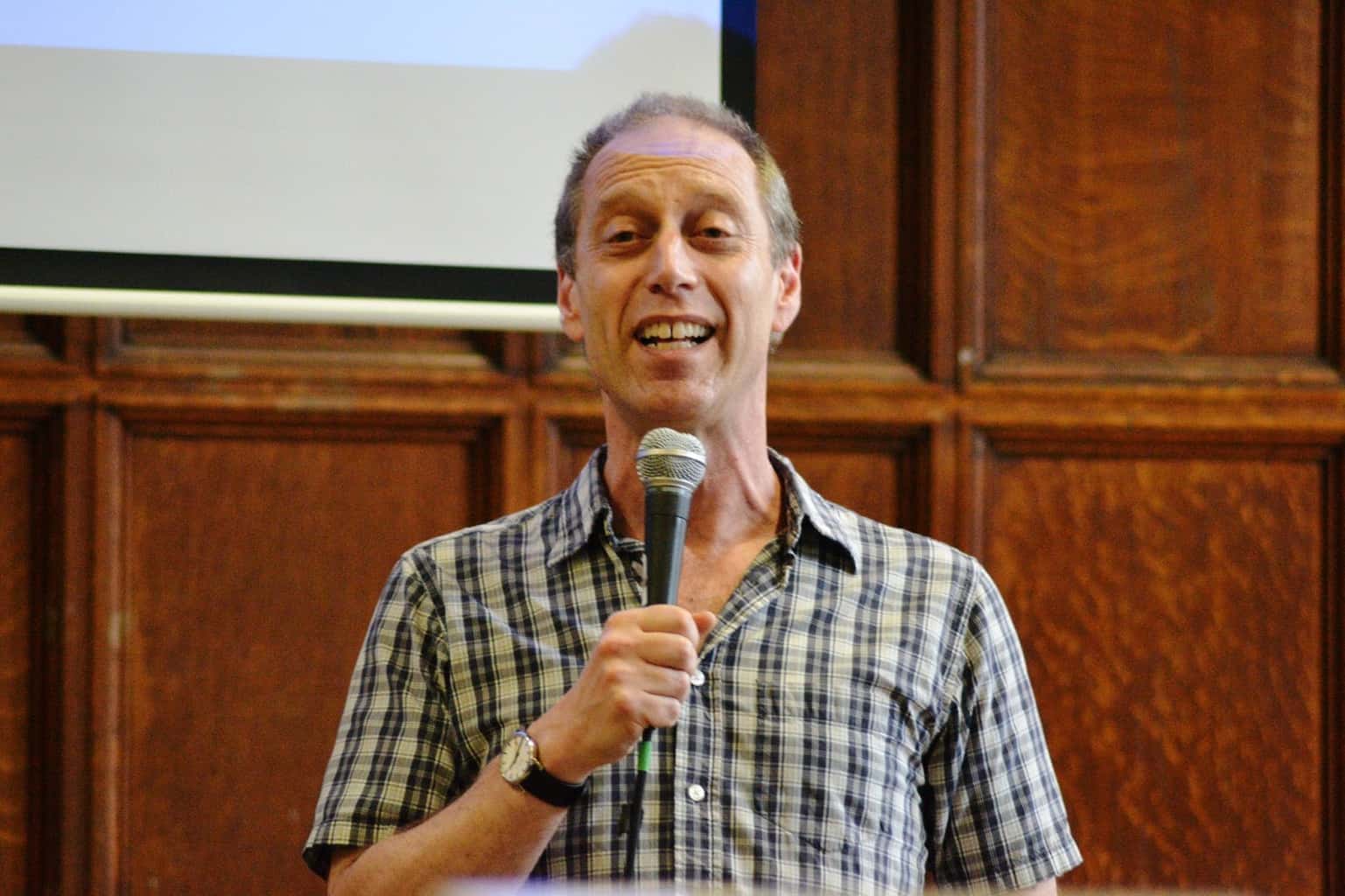 David Lebovitz
How to get published in magazines
Panel with Ren Behan of Fabulicious Food (@RenBehan) and
Karen Burns-Booths of Lavender and Lovage (@KarenBurnsBooth)
Have
a particular angle or niche – find something unique you have to offer that
will make you stand out
Don't
blog all your recipes, keep some back to give to Editors who show interest
as they will want exclusive content
Be
sure to ask for Editorial Frameworks
The
key feature of a good piece is quality – 'quality speaks for itself
quietly, mediocrity has to be shouted about and is often ignored'
Think
a few months ahead and try to identify trends that are coming up –
submitting content around these will get you noticed
Nichely Does It
Aoife Cox of The Daily Spud (@DailySpud)
Ways
to carve a niche can be subject matter, writing style, type of post,
breadth of focus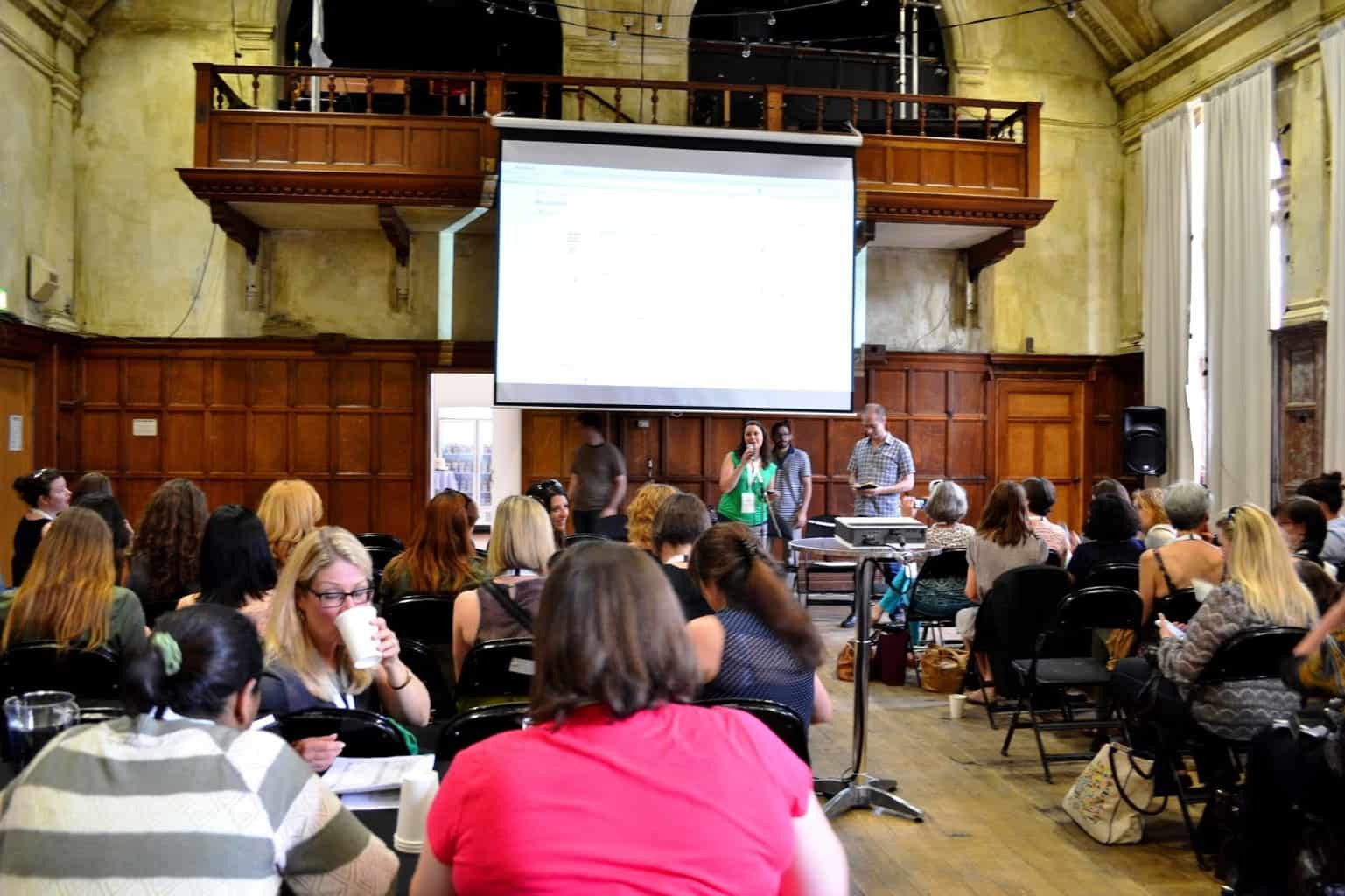 The important stuff
It is of course neither possible nor wise to bring a bunch of food enthusiasts together in a single building and not feed them regularly with decent fare – the force of a hungry baying throng should never be underestimated, particularly if 97% are female (a fair reflection of the gender representation at FBC).
Not only were we not disappointed, we were thoroughly thrilled at the sight of upcoming food and drink stands lined up outside, attracting the attention of passers-by, sun drenched and serving up freshly cooked delights to fill our bellies with as much as we could muster as the sustenance was included in the price of our tickets. A collective declaration of 'result!', was detectable when us first-timers realised it was all at no extra cost. A reason to return in itself. With SLR laden necks and lenses pointing at every bit of activity taking place, once we had achieved our desirable shots there was no stopping us.
The folks at Pig a Chic (@pigachic) had some of the best tasting stuff there with meandering queues of attendees eager to sample the spicy Bangkok street food stall. There was marinated pork and chicken available, smoky from the grill and served with a papaya salad and your choice of chilli sauce – quite delicious.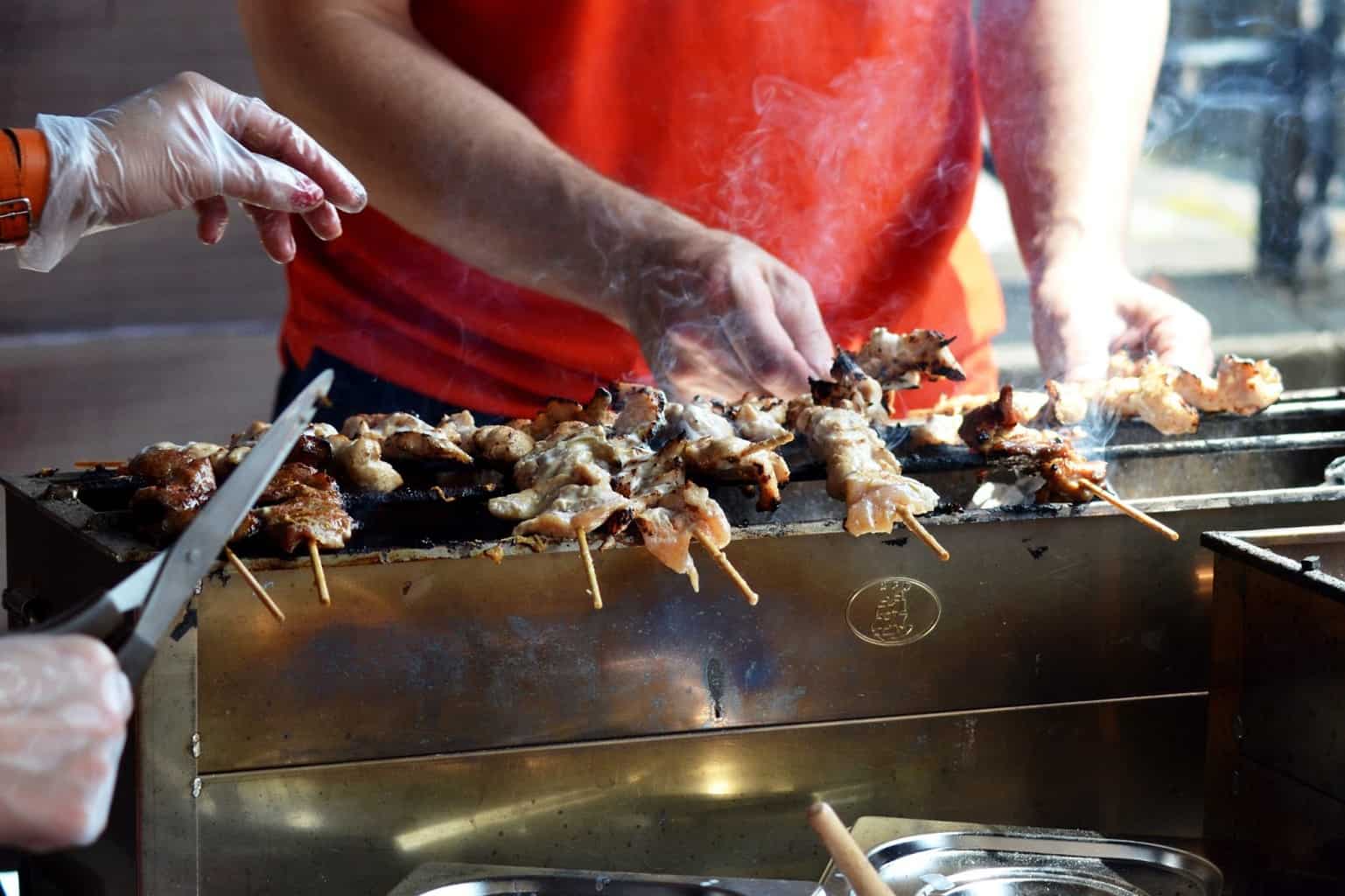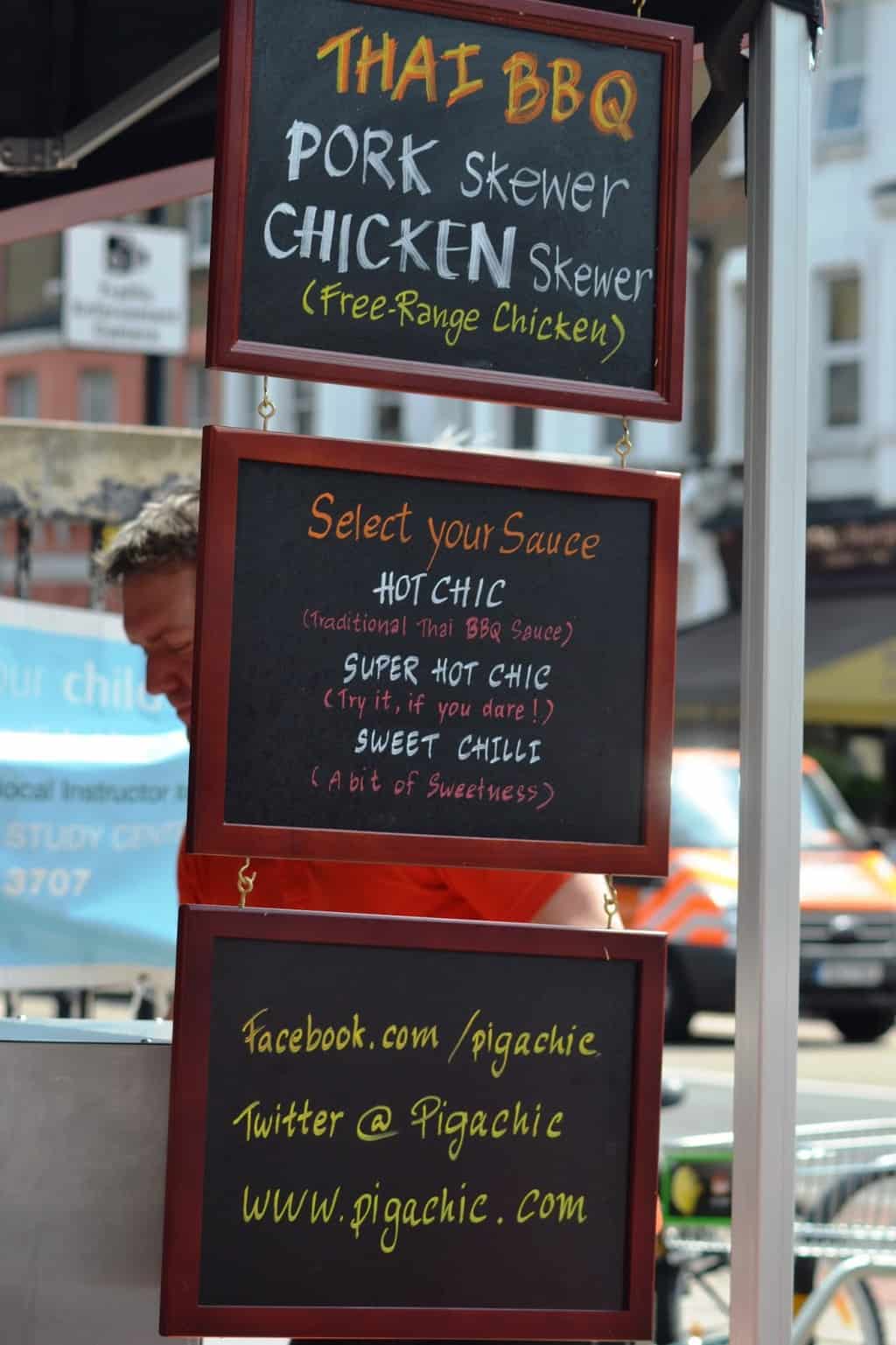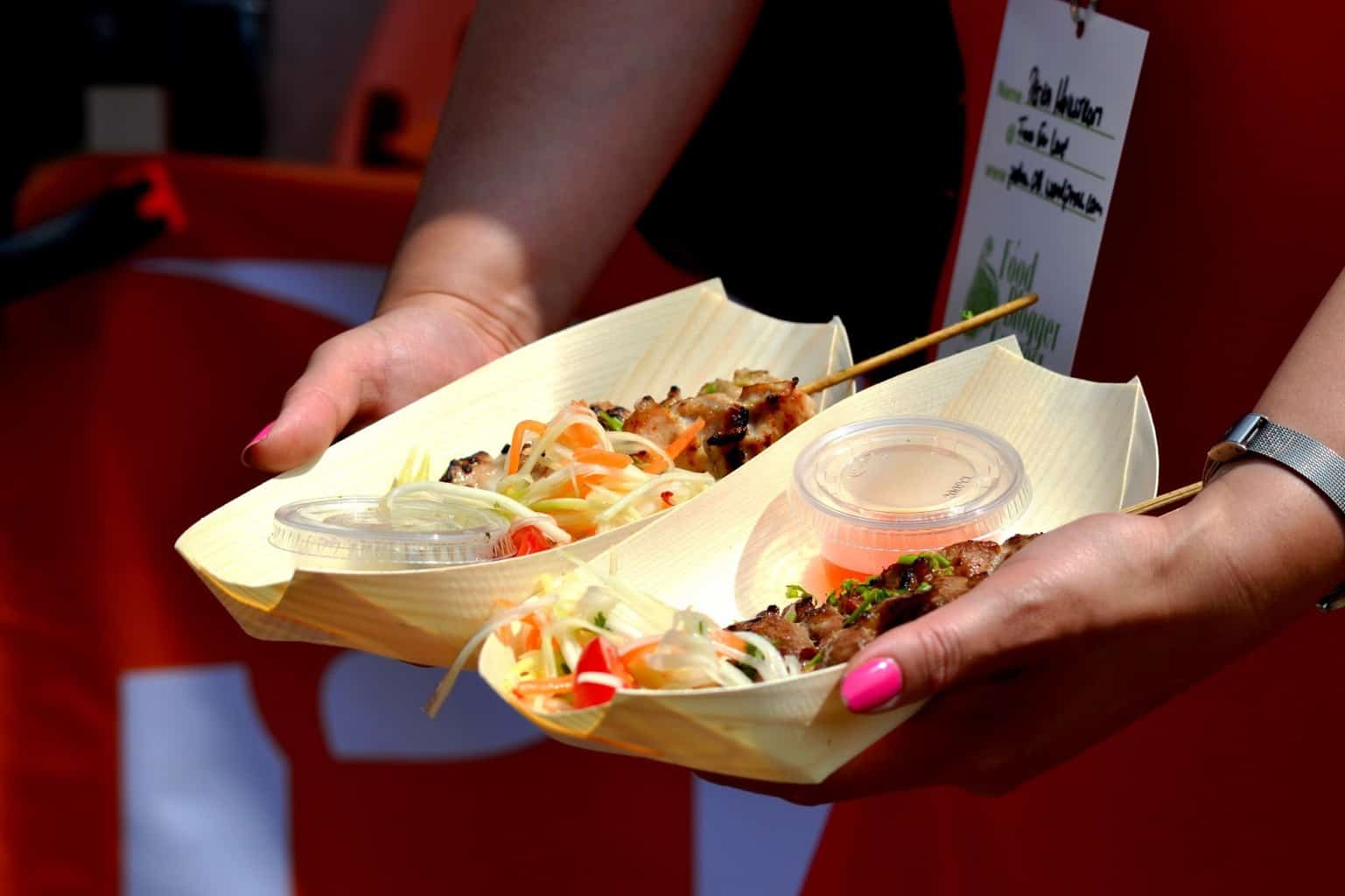 La Fromagerie (@lafromagerieuk) are based in Marylebone and presented us with a table laden with quite simply some of the finest cheeses I have sampled, sweating and gooey from the midday heat, only adding to the glorious flavours on offer. Particular favourites included the Beaufort and truffle infused Brie – does it get any more unashamedly decadent?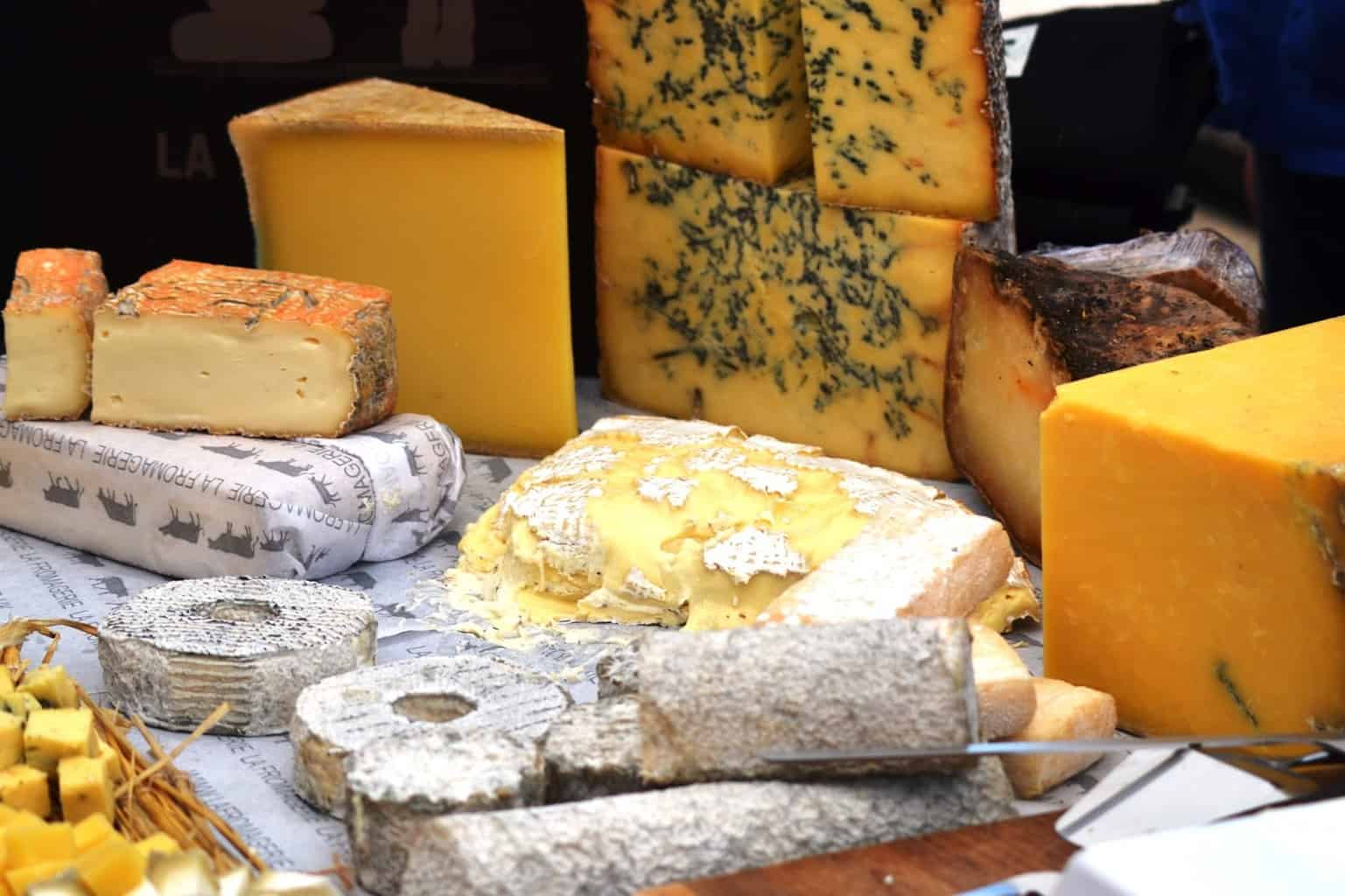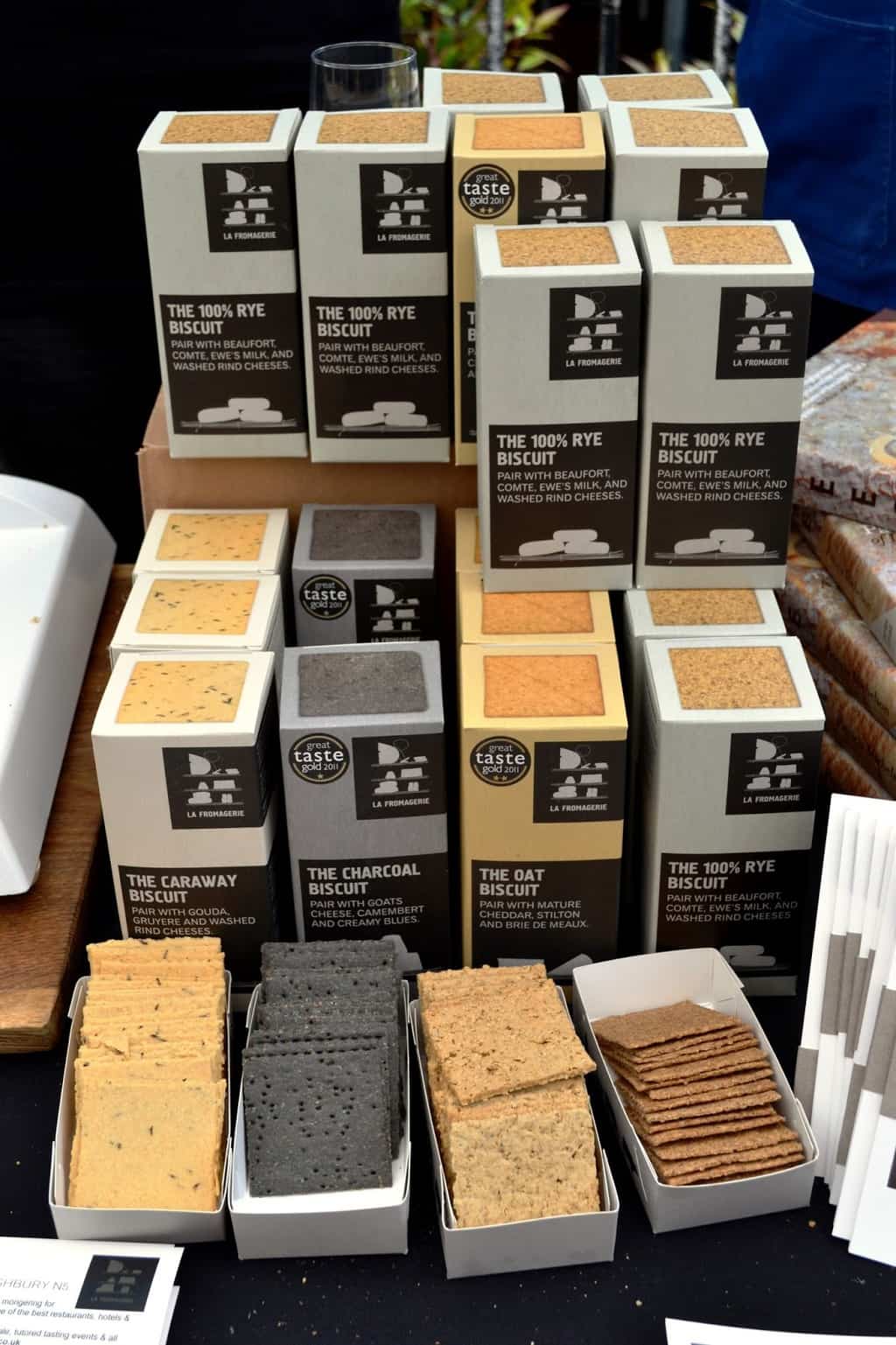 From Asia via Dorset, the lovely folk at Dorshi (@eatdorshi) rustled up fried pork dumplings and hand-rolled-on-demand pearl barley sushi with crab and fresh horseradish. Moreish bites indeed.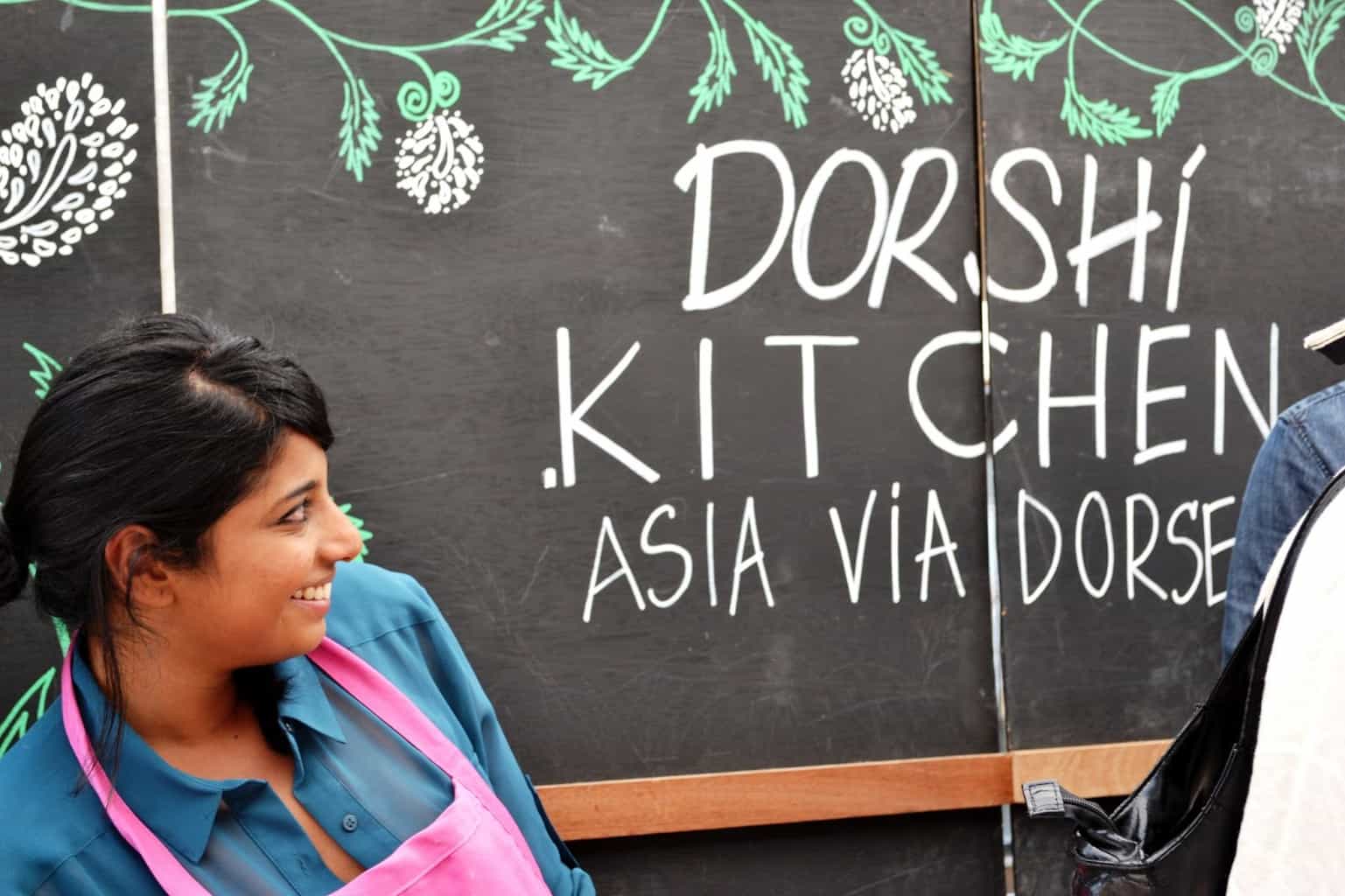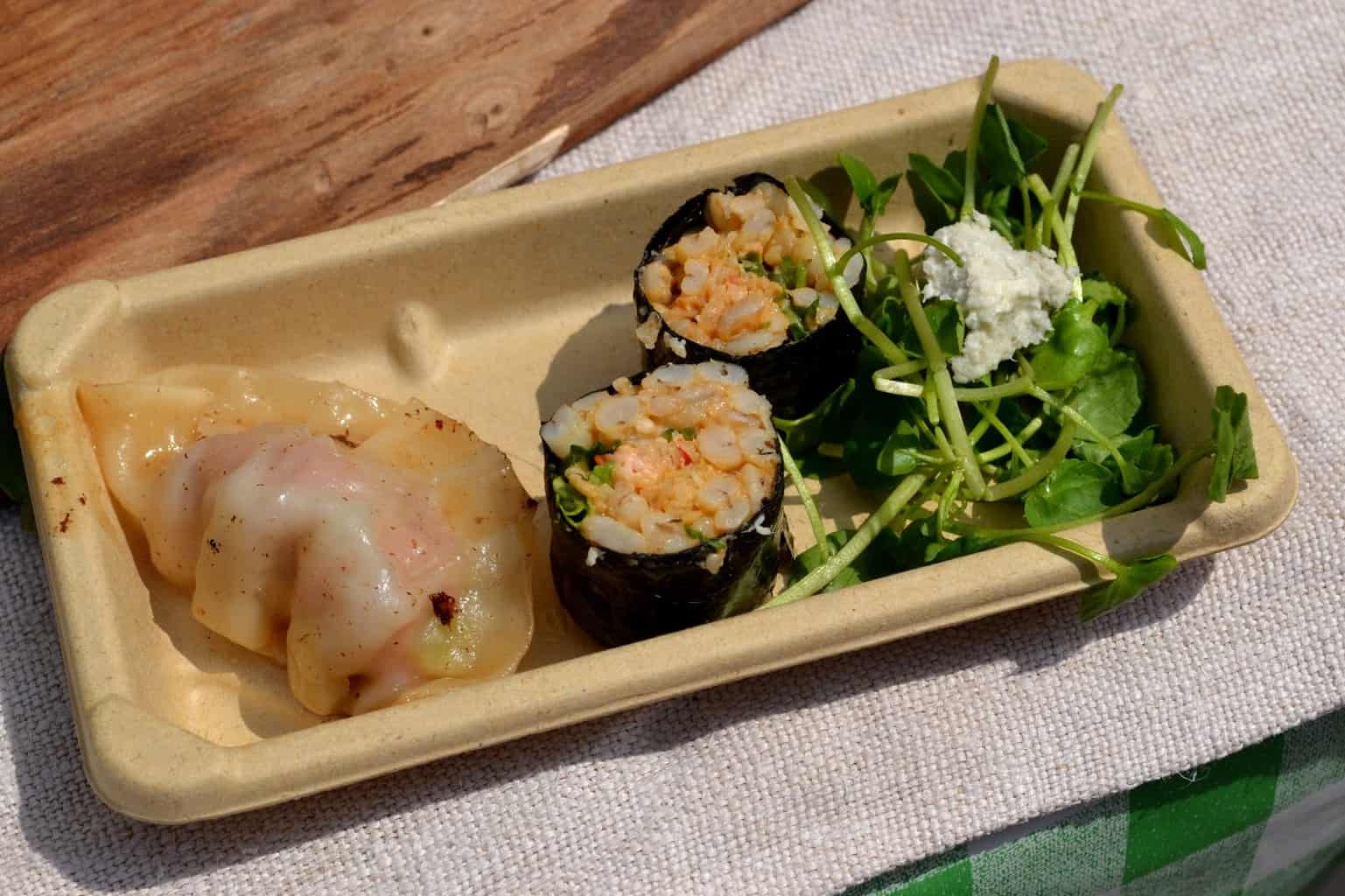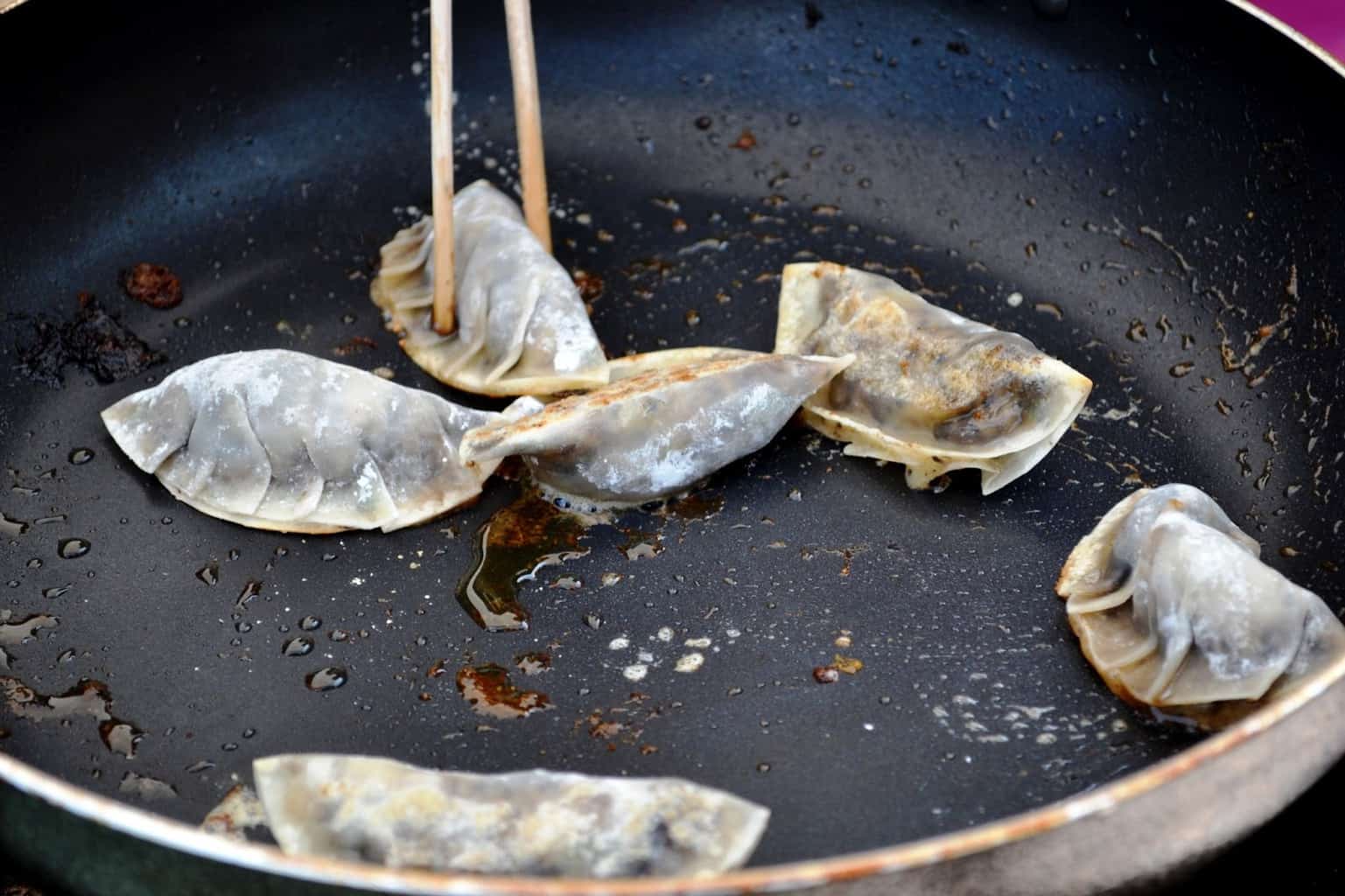 Things took a sweet turn at afternoon tea, with Bev's Cookies (@BevsCookies) serving up dessert flavoured rounds of delight – think tiramisu, apple crumble, red velvet, strawberry cheesecake and lemon meringue flavours hiding behind the façade of a cookie. To help wash it down were large glass jars of homemade milkshakes decanted into little shot portions.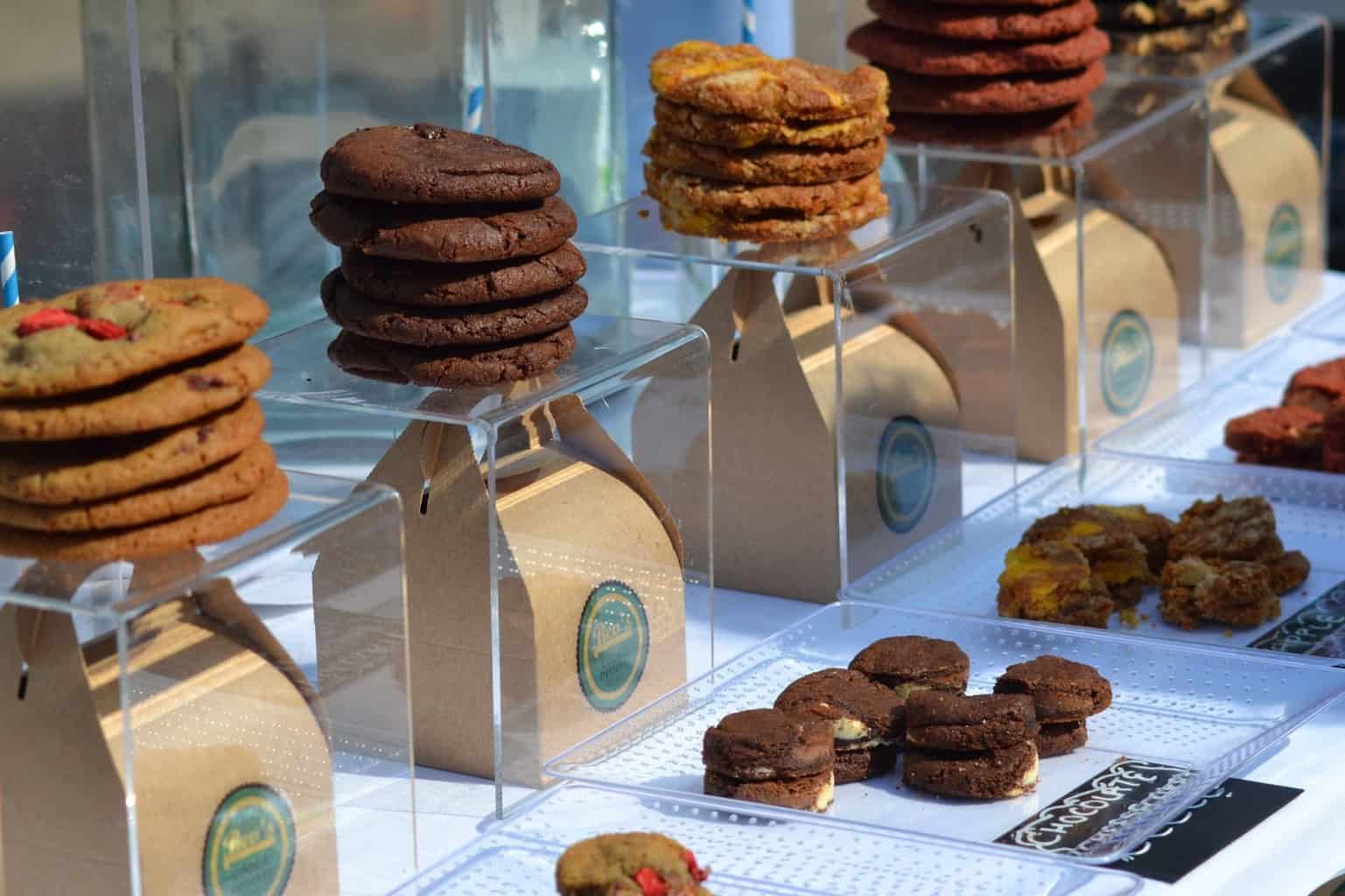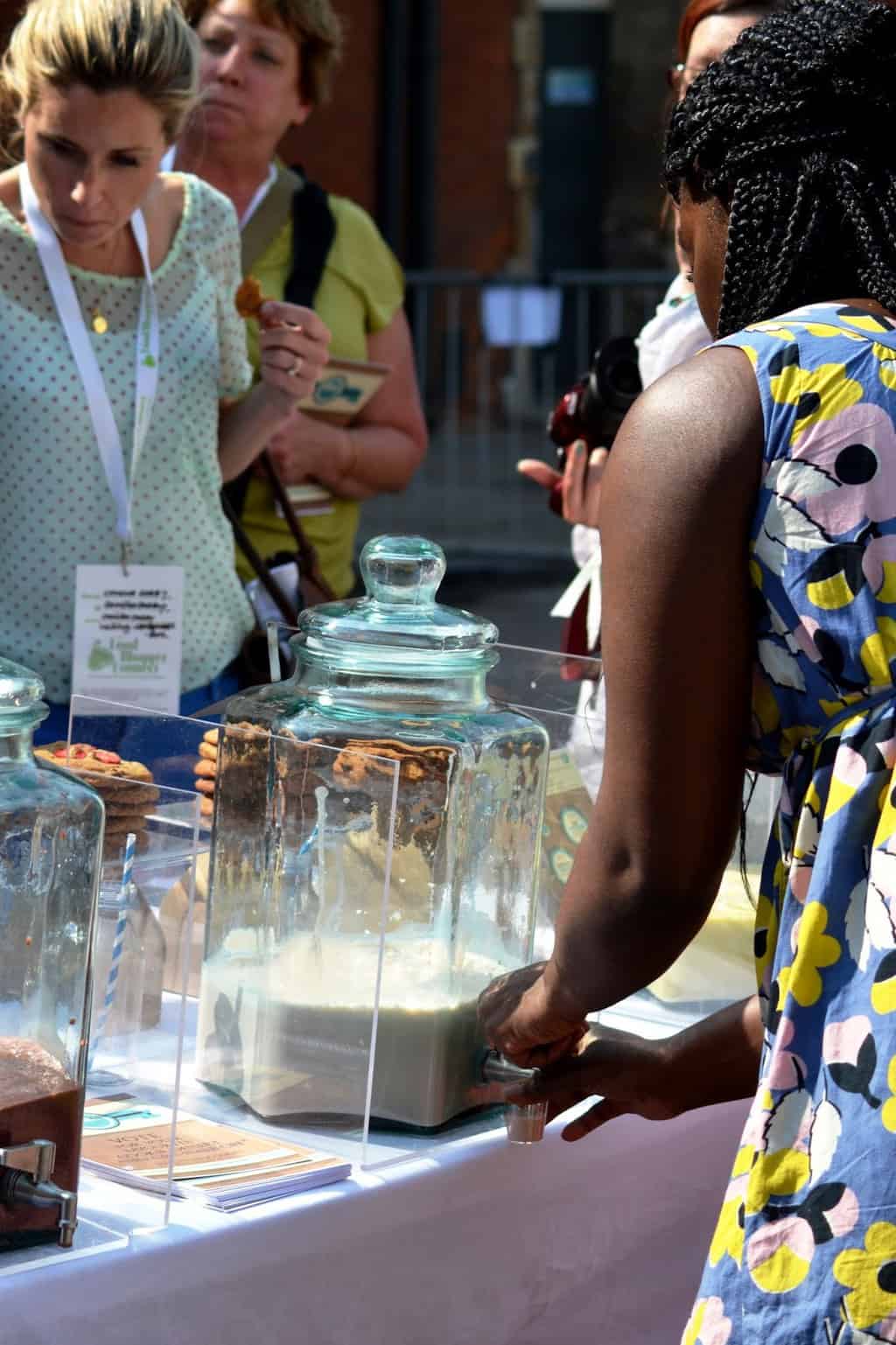 Mauritian supperclub extraordinaire Selina Periampilli from Yummy Choo Eats (@yummychooeats) along with her mamma served up the usual high standard of typical street food from the island, including gateux piment, aubergine fritters, pineapple with chilli and homemade chutneys. Check out my review of one of Selina's pop-ups here – they come highly recommended.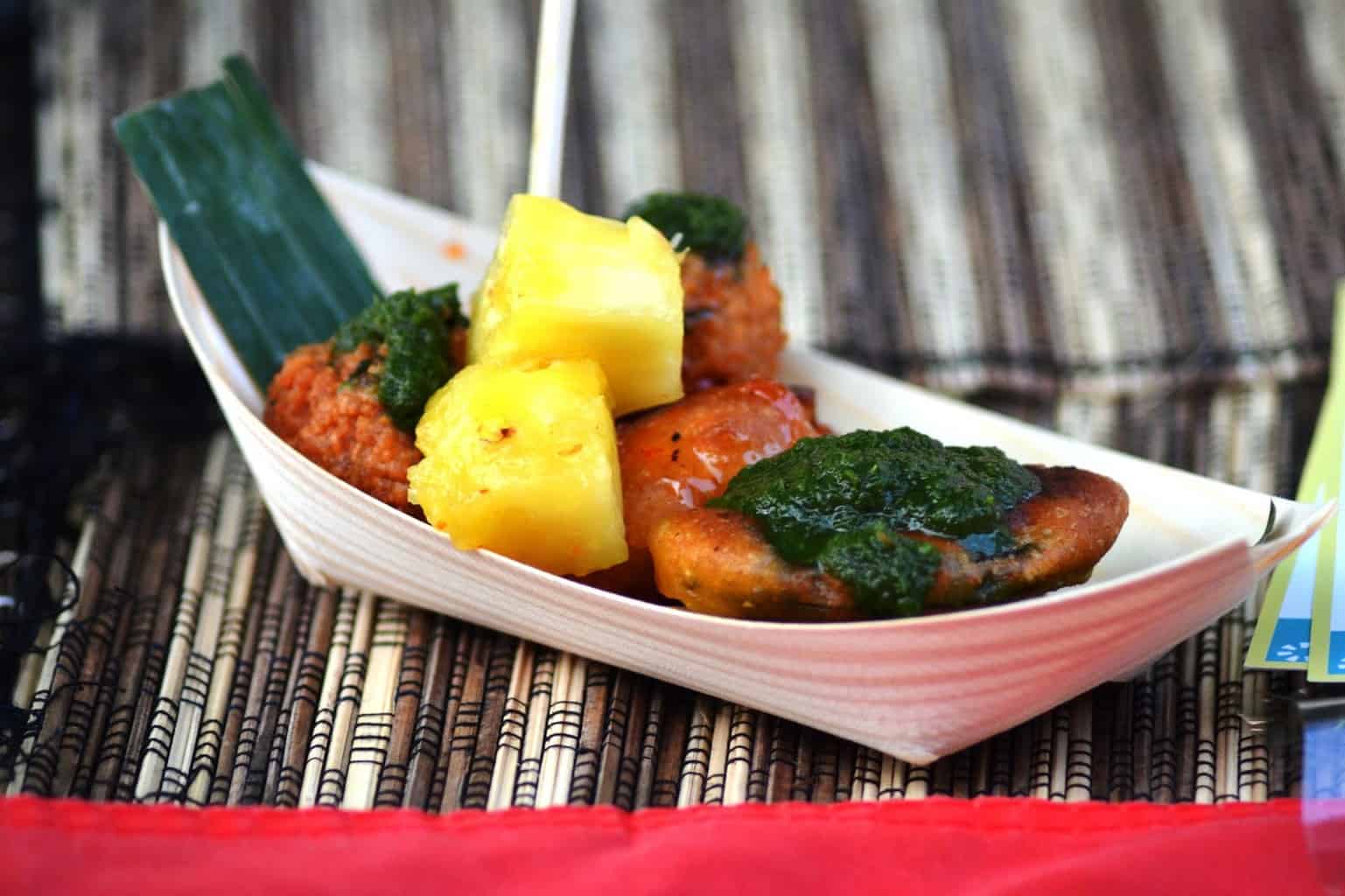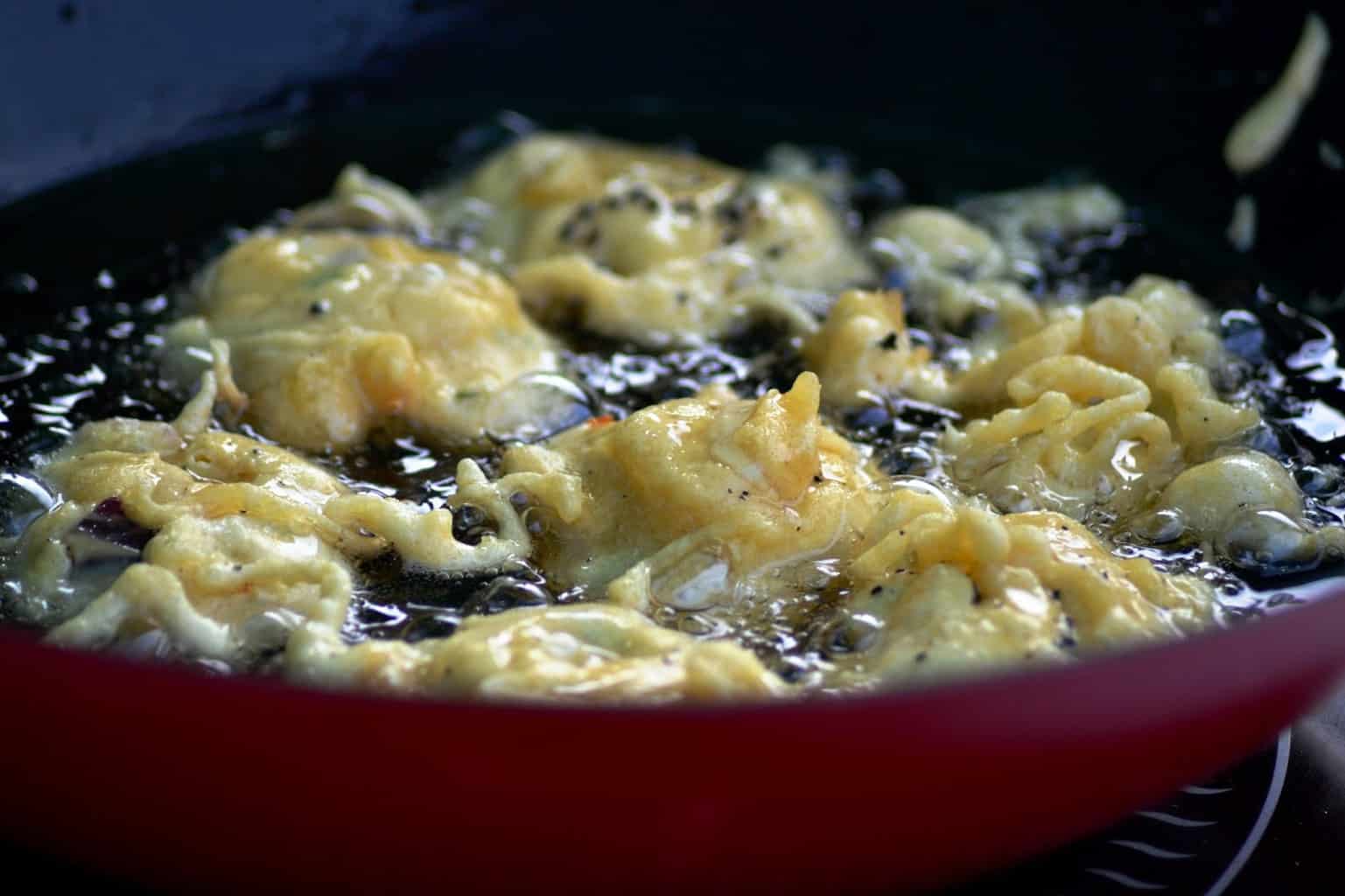 The very friendly folk representing Appleton Estate (@appletonestate) plying me with far too much delicious Jamaican rum punch.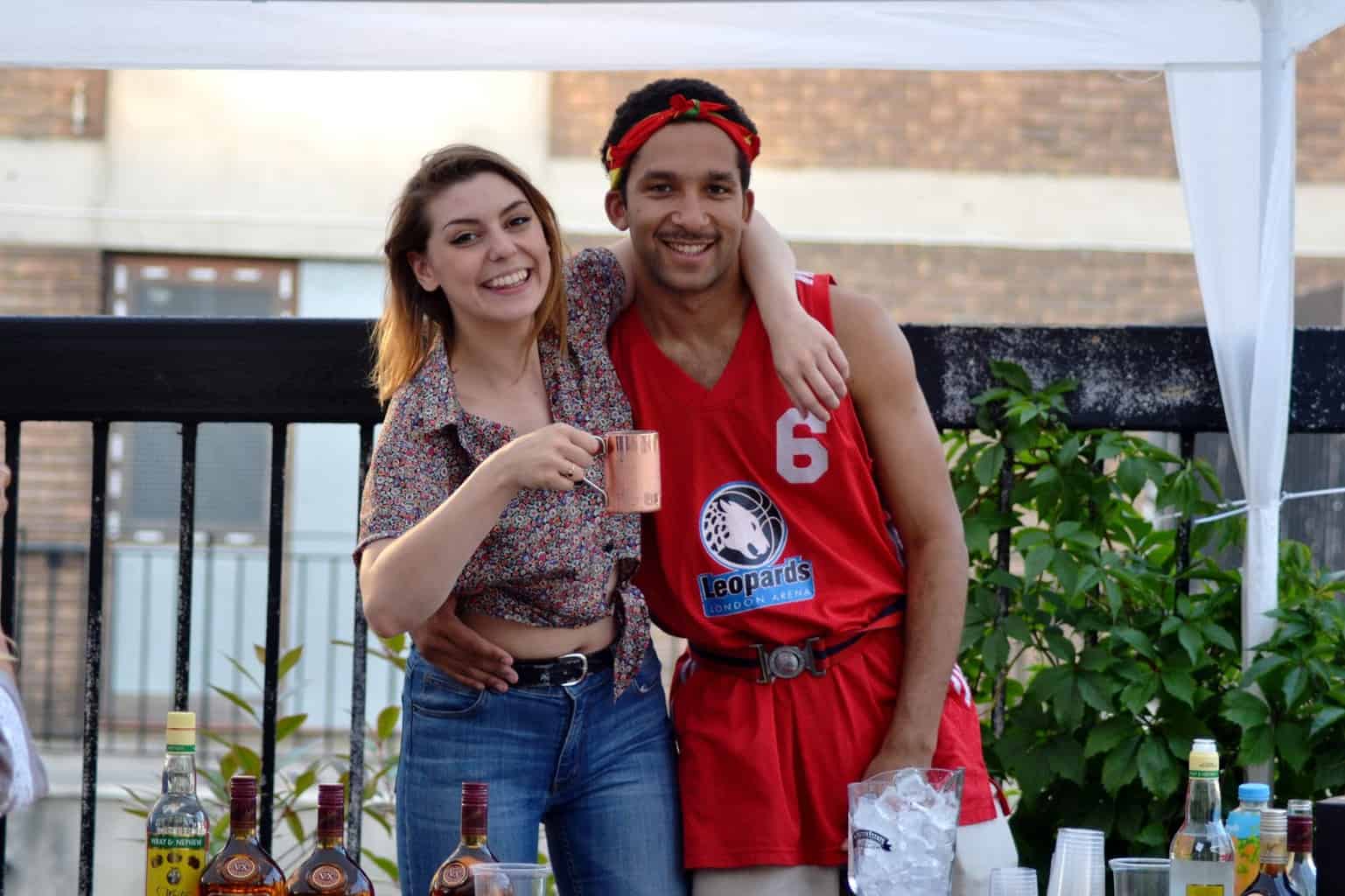 It's worth mentioning these were just a few of the consumable delights on offer that I had the patience to photograph before my overriding hunger pangs took the wheel – there were many more. Not to mention other stalls for the remainder of the weekend event.
And check out the goody bad bounty (minus two bottles of beer I shared with a friend somewhere between the end of the event and getting home).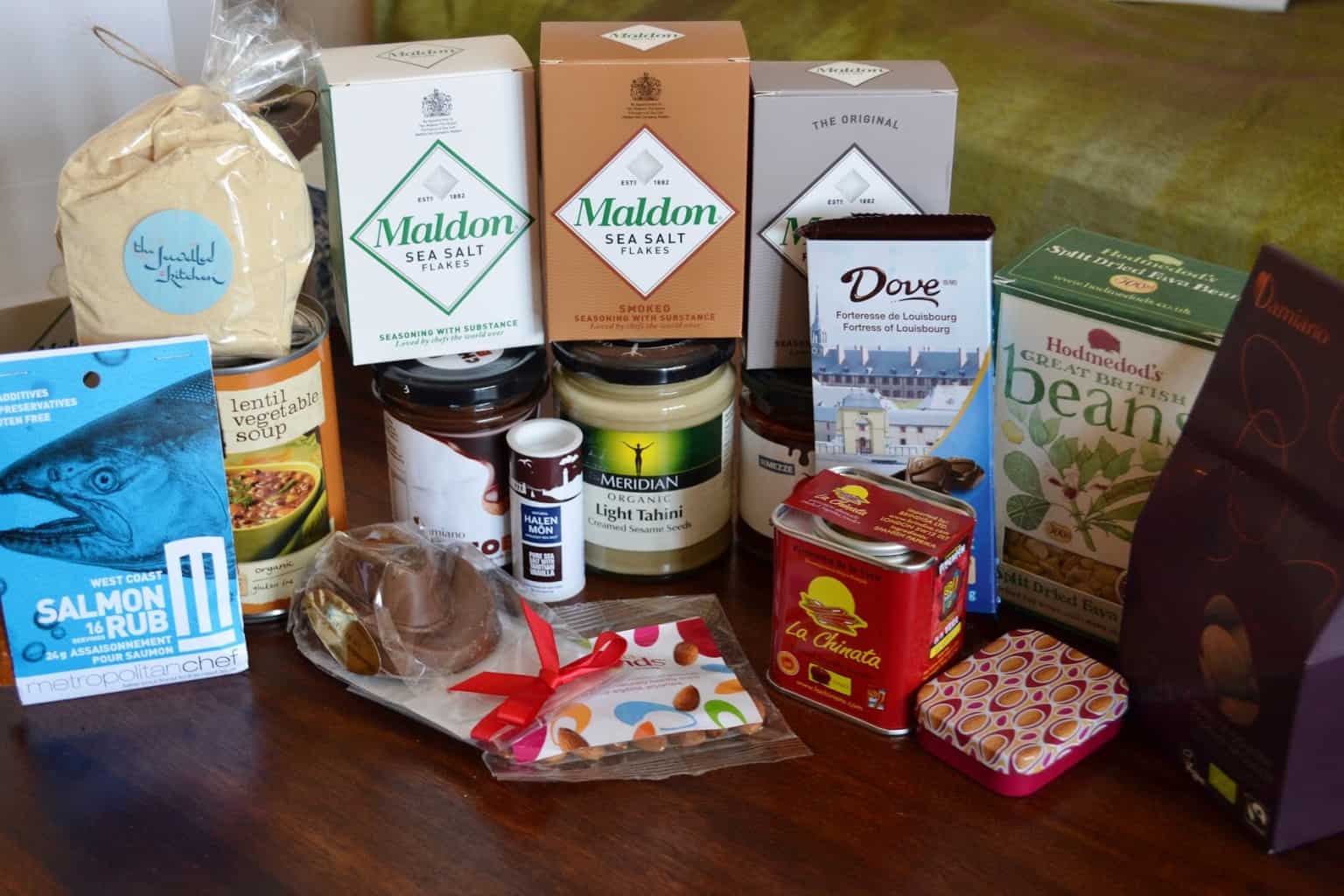 I'll fully admit I walked through the doors of the Battersea Arts Centre a little apprehensive – I didn't know anyone and I've never been to an event like this before. But any qualms I had were soon dismissed once I realised how friendly everyone was, and that most of us were in exactly the same situation.
Friday was great and I'm more than a little gutted I'm missing out on two more days of new friends, new food and learning new things. I can't even say I'll be back next year (I'll be out of the country) which is a real shame. However there's a lot I've taken away which I'll put to good use, and hopefully I've acquired a few more people to meet and squeal over food with.
A special 'hi!' to the lovely ladies @yummychooeats @FoodEatLove @NoisetteBakes @aalavoie – we need to meet for some wine..
Afiyet olsun.