Last Updated on August 19, 2020 by Leyla Kazim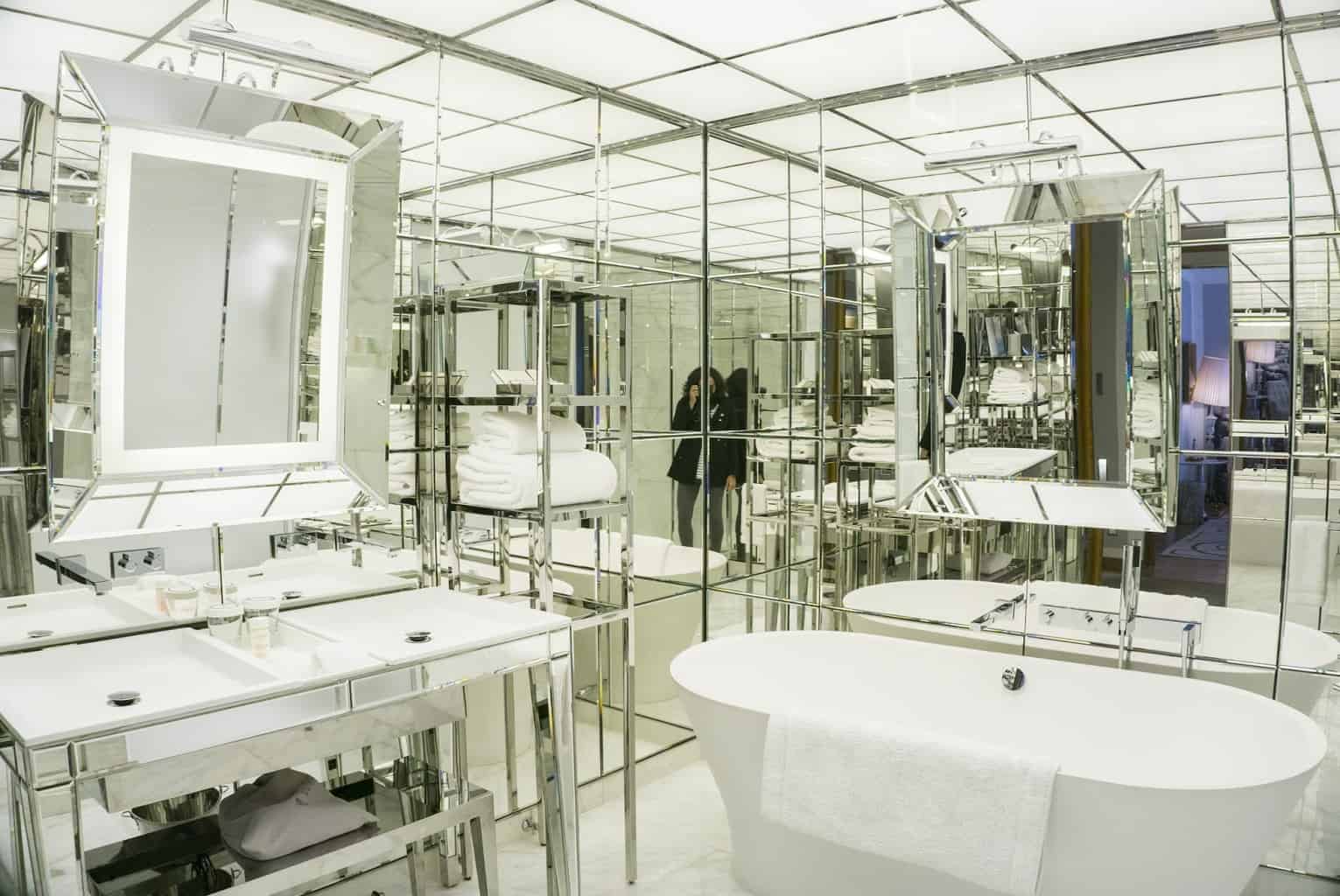 bathroom in the Deluxe Collection Room at Le Royal Monceau – Raffle Paris

The country's first Matsuhisa restaurant opens at Le Royal Monceau – Raffles Paris
World-renowned restaurateur and celebrity chef Nobu Matsuhisa has an internationally recognised name, although it's usually either his given or his family name hanging above a restaurant door. Both are associated with the high-end fusion cuisine that blends traditional Japanese dishes with Peruvian ingredients. His restaurants go by the name of Matsuhisa and Nobu, and together they can be found at 39 sites dotted around the globe.
The most recent addition to this galaxy of stars is the very first in the whole of France, Matsuhisa Paris, which opened in Le Royal Monceau in March this year, and is Nobu's sixth Matsuhisa restaurant.
Under the guidance of Executive Head Chef Hideki Endo, this latest outpost has both adopted and adapted the celebrated formula of Peruvian-Japanese cuisine from Nobu's other restaurants, whilst managing to incorporate some local French delicacies. Think algae tacos with black truffle, crispy oysters with caviar, and wagyu beef with foie gras ravioli and ponzu sauce.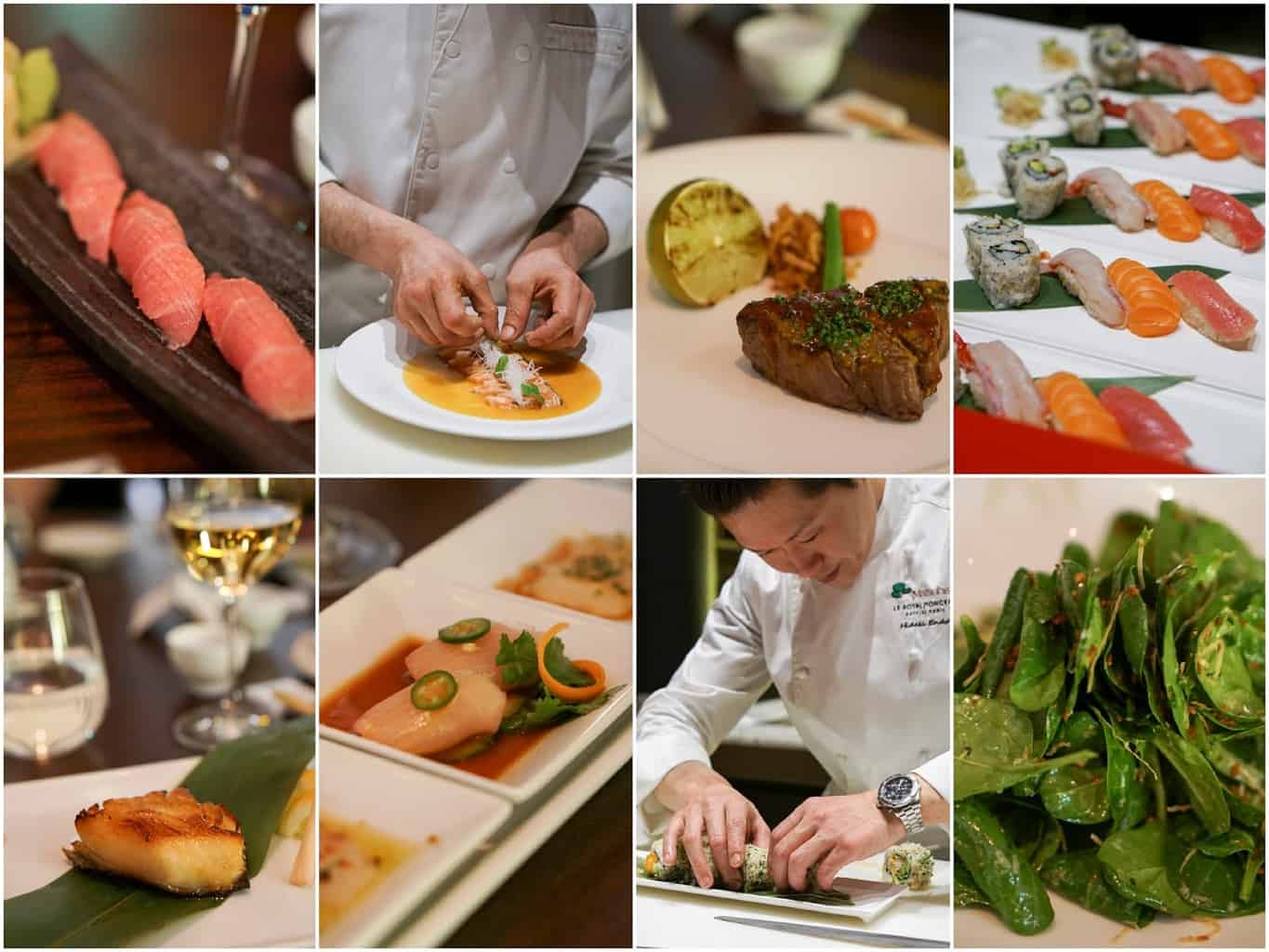 Matsuhisa Paris at Le Royal Monceau – Raffle Paris
If you'd like to put your trust into the kitchen entirely, go for the omakase menu, which roughly translates to a multi-course feast chosen by the chef on the day, dependent on the best ingredients he has to hand. I've tried an omakase menu at a sushi bar in Tokyo, to much delight. It's often the best way to go if you're feeling indecisive. You don't know what you're going to get, it just keeps coming, and it's all very good.
From the all round very well executed menu I sampled during my visit, highlights included the sashimi trio: yellowtail with jalapeno and yuzu soy sauce, scallops, and seabass with dry miso. The spinach salad with dry miso might have been my favourite dish from the entire meal, and the wagyu with antichucho sauce (cumin, ají pepper and garlic) was glorious. Our table asked for some off menu otoro (the fattiest and most prized part of the tuna belly), because if you don't ask, you don't get. And we got. Marbled, delicate, gorgeous.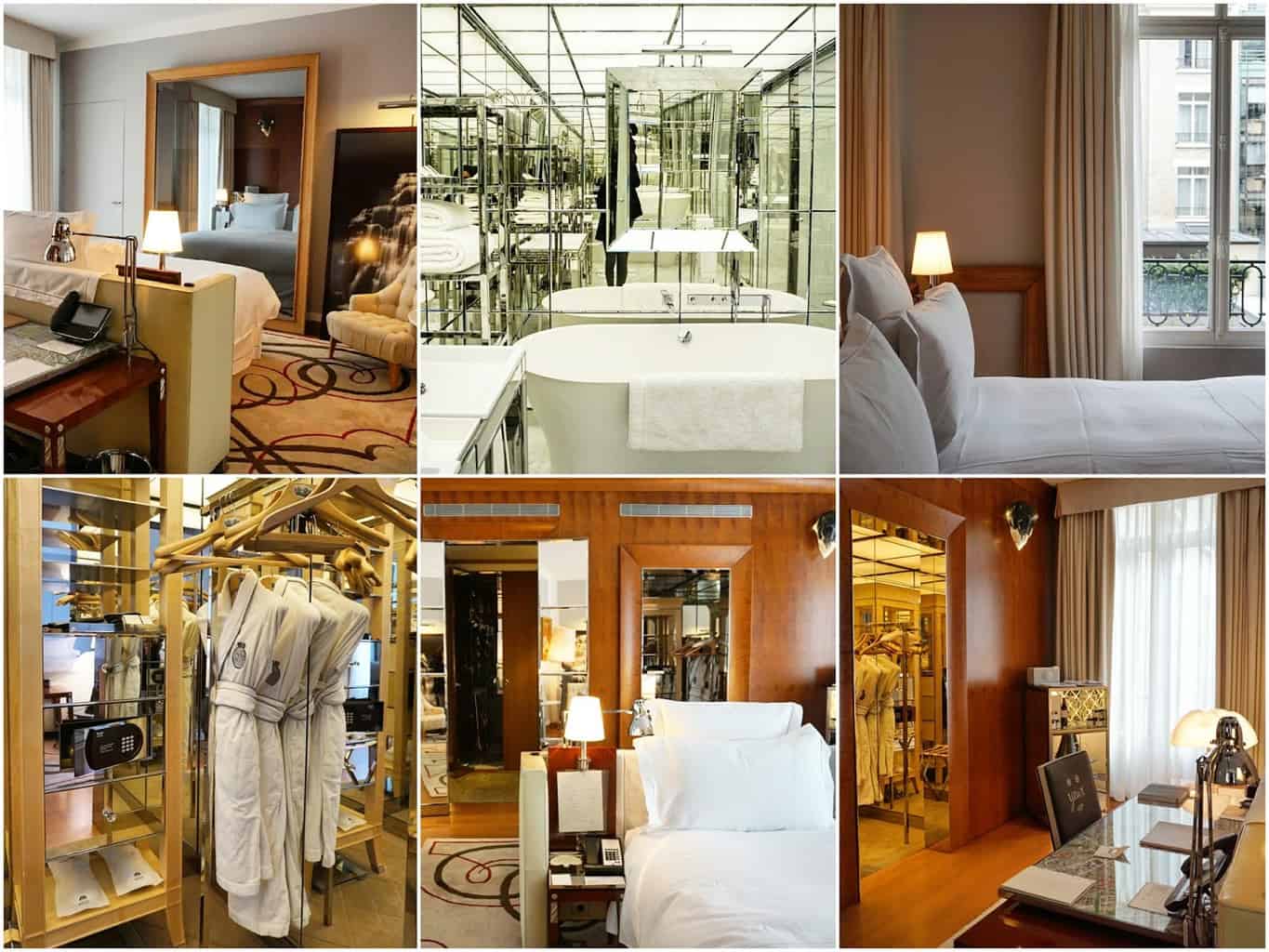 the Deluxe Collection Room at Le Royal Monceau – Raffle Paris

If you're popping over from London to pay the new Matsuhisa a visit, and you fancy pushing the boat out, it makes sense to spend the night in one of Le Royal Monceau's exquisite rooms. The property reopened in 2010 after a dramatic and complete two year transformation by designer Phillippe Starck. And the result is impressive.
The Deluxe Collection Room I stayed in is inspired by the 1940s and 50s, with a walk-in closet as big as my bathroom at home. And every inch of the actual bathroom is tiled in mirrors. No hiding in there.
It's also worth noting that one-way tickets on Eurostar now start at just £29 (based on a return journey), if you book far enough in advance. Which is a steal, and probably cheaper than getting to the rest of the UK.
Note: the meal at Matsuhisa Paris, the travel on Eurostar, and the stay at Le Royal Monceau Raffles were all hosted as part of a media visit. All views remain my own.
Related links
FRANCE: Review of Hotel Marignan, Paris
CAMBODIA: Review of Raffles Grand Hotel d'Angkor, Siem Reap