Last Updated on June 10, 2020 by Leyla Kazim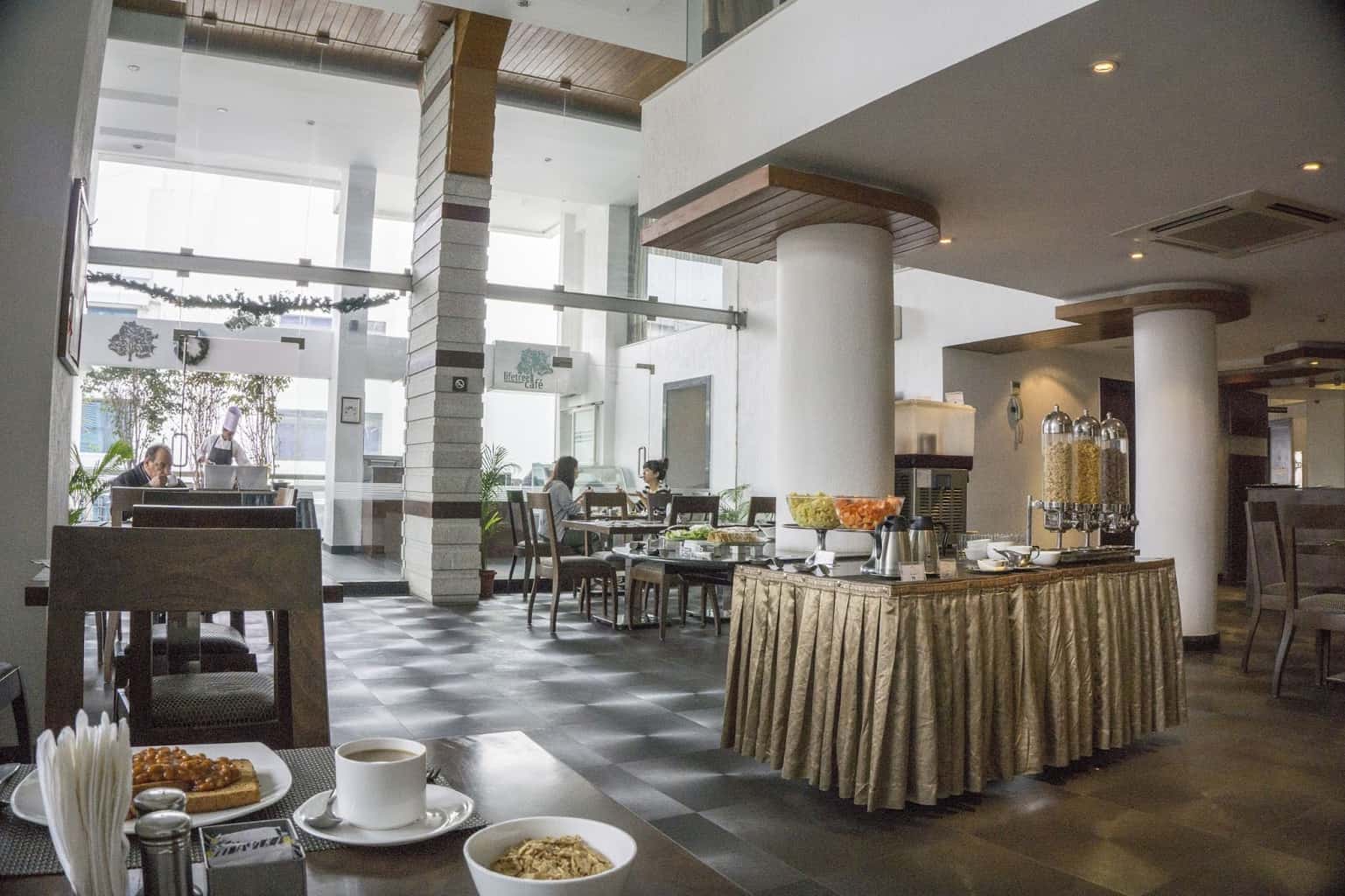 In a nutshell
Private serviced residences along the greenest expanse of Bangalore's Central Business District, making it feel like you live there rather than just temporarily staying.
Where is it?
It's located close to the city's Central Business District and mostly aimed at business travellers, although it suits those pursuing leisure just as well.
It's around a one hour drive from the airport, 20 minutes from Bangalore City railway station and 15 minutes from Bangalore Cantonment railway station.
The property has its own fleet of cars for pick-ups, with working seatbelts and safe drivers, which is a novelty in India, let me tell you.
Style and character
It looks exactly like an apartment block, with a handsome spiral staircase joining the floors. The units are contemporary and made to feel like a home away from home, which is exactly what you need when you've been on the road for a long time – I can imagine people spend quite a bit of time in them.
Each apartment comes with a fully-equipped kitchen and wifi (although this is a bit intermittent – see below). There's also a swimming pool, business centre and gym on the roof.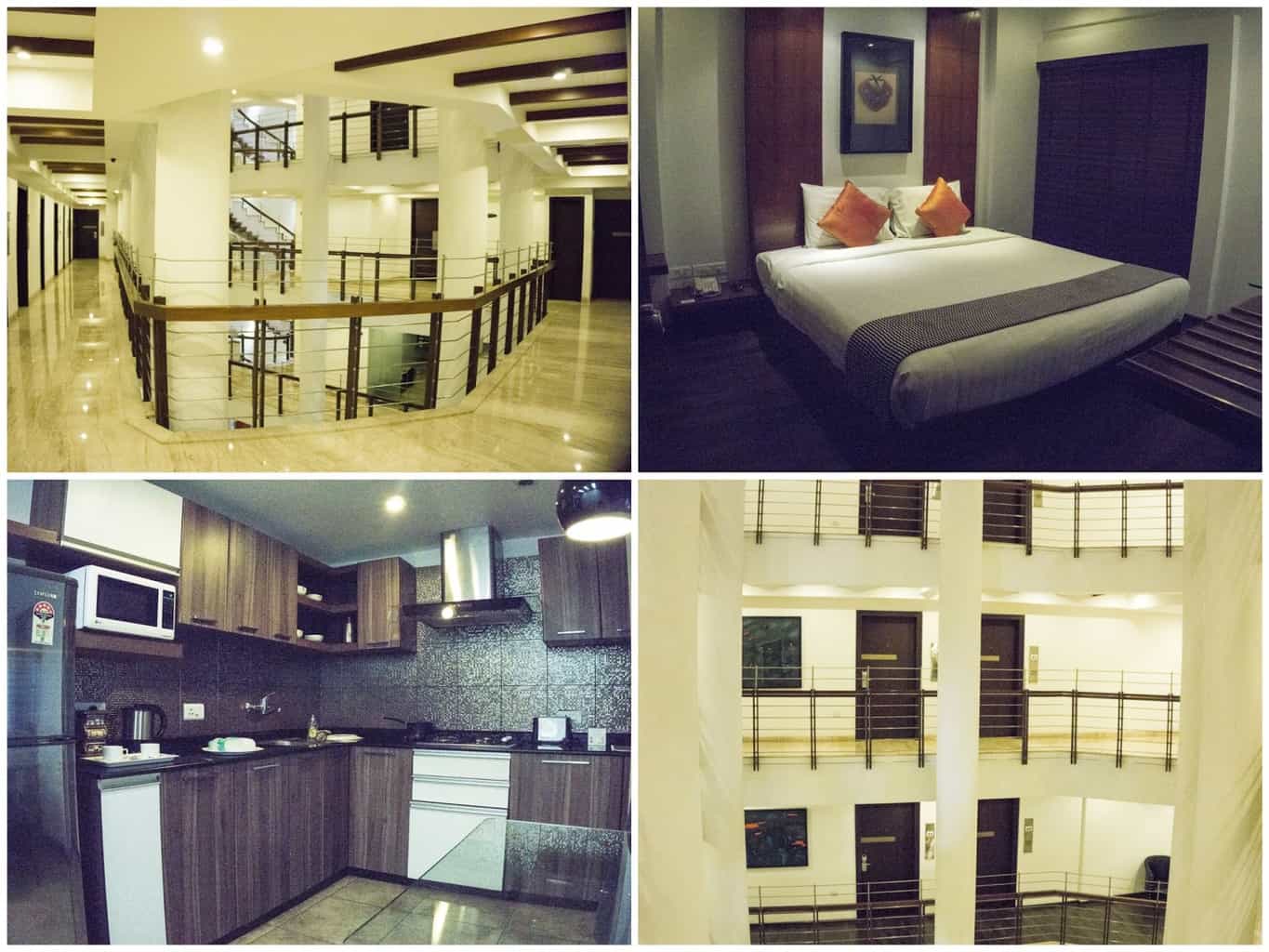 What's unique?
There's a nicely done rooftop lounge and yoga deck should you fancy getting your zen on before breakfast.
Who goes?
At breakfast we saw a Japanese couple, a Middle Eastern family, a couple of men eating on their own (possibly on a business trip), and a larger family of three generations. Renting an apartment rather than several hotel rooms when there's a lot of you travelling together makes perfect sense to save money.
Breakfast
There are a lot of rooms, but there weren't that many at breakfast – likely because the majority make the most of the kitchen facilities in their apartments. Perhaps, because of this, the offering is modest but adequate.
Hot foods include typical Indian breakfast items such as idly, sambar, lentil donuts, chutneys, rice and vegetable korma, and also baked beans and potato wedges. There are some cereals, bread, pastries, cut fruit, sandwiches and salad items.
Do make use of the omelette guy outside who makes them to order – tasty little things with tomatoes, coriander, onions, and sliced up hot birds eye chillies.
There's seating both inside and out for breakfast, with the latter being alongside the small but nicely done swimming pool.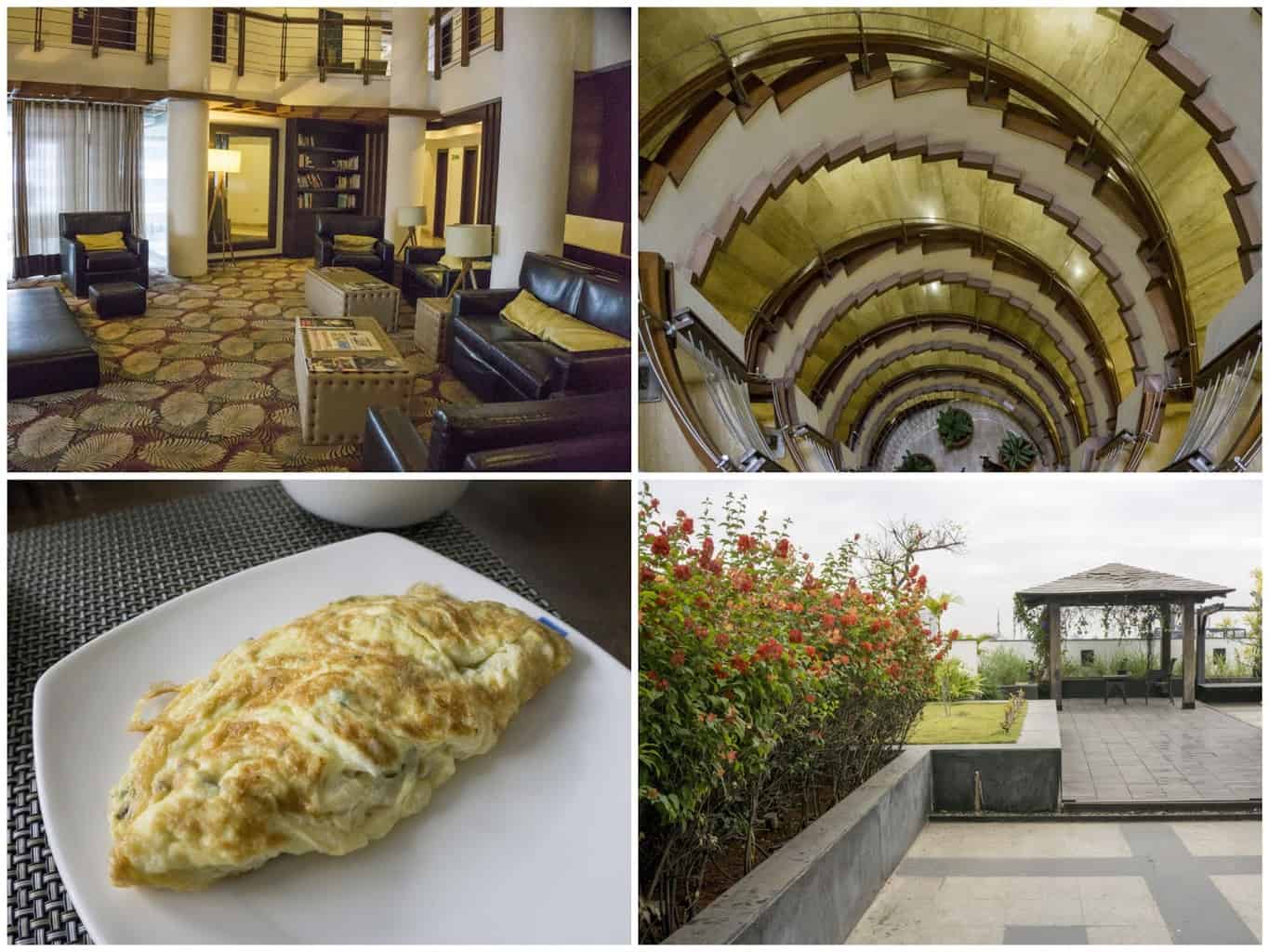 Service
It feels as though customer service is important to this chain, with little touches like notes dotted around asking for feedback (as did the lady on reception when we checked out), a card signed by the person who made up our apartment, and very welcoming and smiley staff at breakfast.
Liked lots / liked less
The apartment format as whole is great. Having a living room means you get much needed time away from whoever you might be travelling with, and don't have to work on a bed. Each apartment comes with a rather hefty restaurant directory which allows food delivery direct to your hotel room – very handy when you've checked in late because of a delayed flight and are hankering for a mutton biriyani.
A daily wifi password is required for every device you wish to connect. These are easily obtainable from reception, but it's a bit annoying when you realise you forgot about the second mobile. Also the wifi wasn't very consistent, with intermittent connectivity.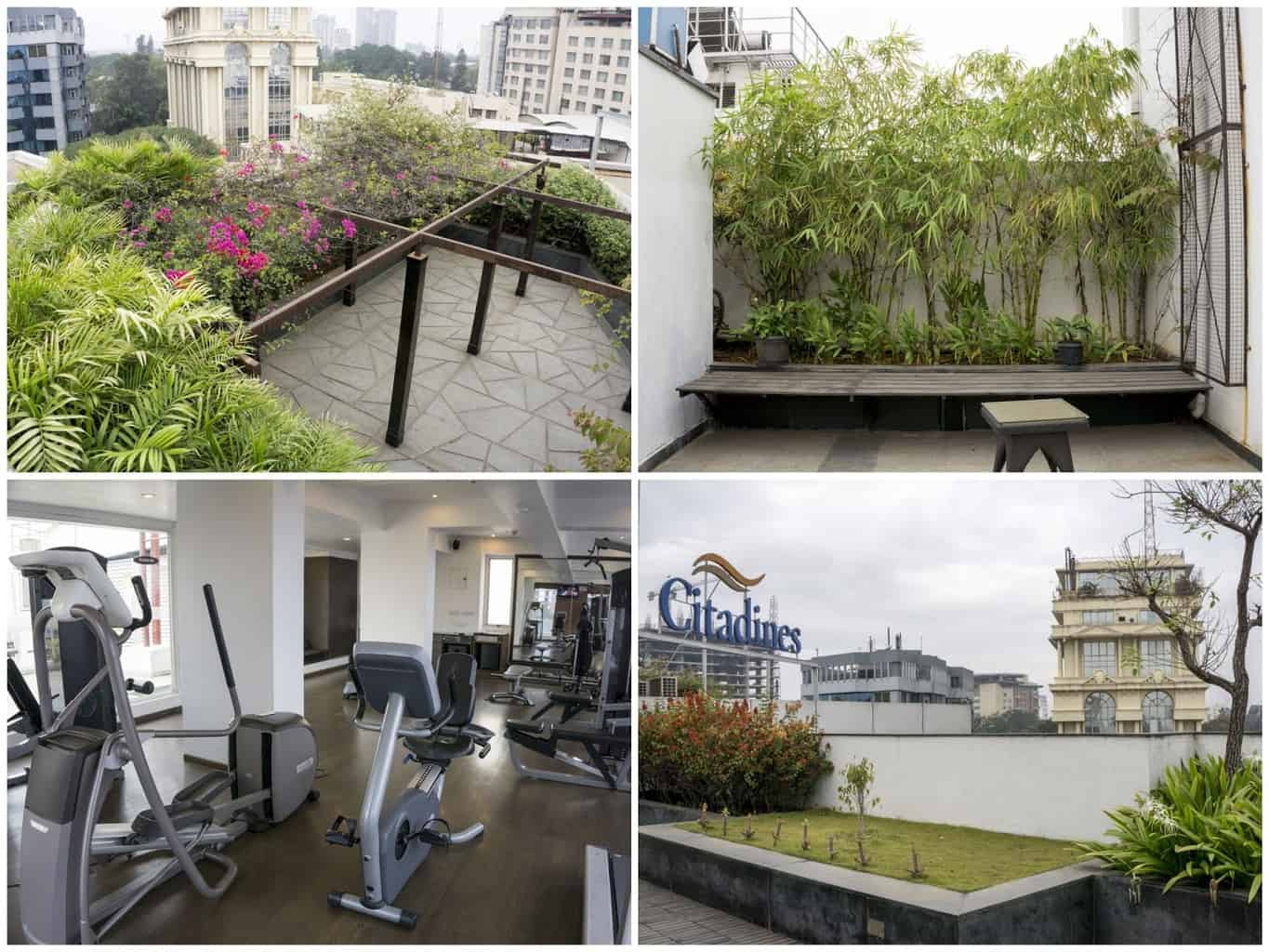 Price point
Prices from around £46 a night for a studio to £105 for a two bedroom apartment, inclusive of breakfast.
Contact
No. 1, Langford Garden, Richmond Road, 560001 Bangalore, India
+91 80 7100 0001
Website
@Ascott_Ltd


Note: I stayed as a guest of this hotel.
g
Related posts