Last Updated on June 17, 2020 by Leyla Kazim
Bloomsbury is an area that I – still to this day – strongly associate with my golden yesteryears at university. I bunked many a lecture from UCL's Department of Physics and Astronomy in favour of social smoking and afternoon snakebites in the student union, located at a proximity too conveniently close for self-discipline to have much of an effect.
This isn't really an area of fascination, unless it happens to be the place you live or study, or you're visiting the British Museum. It's dense with poor students surviving on Boots meal deals paid for with clubcard points, when bank balances are as below zero as a harsh Alaskan winter. I will assume the grown ups who can afford to live here entertain more socially-happening parts of town when they dine out. And sure, Bloomsbury is relatively close to the well-heeled business folk of Chancery Lane and its immediate surroundings, should any of them fancy a 20 minute walk for an Indian lunch.
Yet here you will find the 'finest Indian' cuisine, according to the website of Salaam Namaste, a restaurant in this spot since 2005, run by award-winning Chef-patron Sabir Karim. And yes, it is fine. In the same way five pound coins change instead of a crisp note is fine. Or your medium-rare steak request revealing only the most modest blush of pink within is fine. It's 'fine' in that it did the job – it fed us and we ate (most of) it.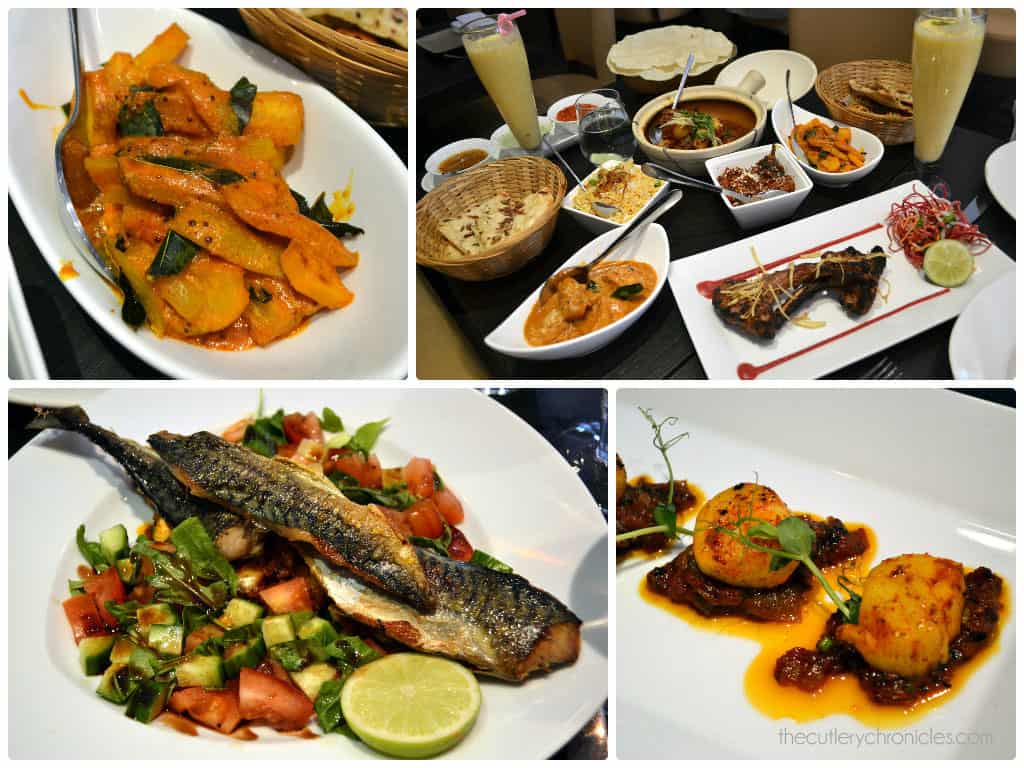 I specifically chose an Indian dining partner to assist the critiquing and fill in any knowledge I might lack. He proved a useful sounding board for the mixed bag of dishes we received.
"These poppadoms aren't evenly cooked. Look at the different shades of colour here and here. Try this bit, it will be chewy and not crisp," he was right.
Chukandari venison tenderised with beetroot had pleasing flavours, but the vegetable had been a bit slack in its job, the meat needing the serration of a steak knife to dissect. The spoon of dark pink beetroot dip was a delight though, sweet, earthy and hot.
Beautiful fat prawns, were delivered on a scalp-sweating pool of Portuguese 'fiery spices' – essentially translating to the extra hot sauce at Nando's. Coughing and spluttering, we sucked the sweet flesh from the shells with tingling lips – it was my favourite dish. Goan spiced scallops with mango salsa were soft and delicate, but perhaps needed a little salt.
Also good was the moru kachiathu – ripe mangoes and green bananas cooked with yoghurt, green chillies, ginger and curry leaves. Sweet and tart, with a back-of-the-throat heat tickle and chewy fruit. Very pleasing.
Ginger marinated lamb chops were fine (that word again), but not close to the falling-away disintegration from a hard stare alone I have come to expect from them (I specifically recall their outstanding texture in Chakra). Then there was an aromatic lamb curry, served in the clay pot it was cooked in, which looked good furnished with fresh coriander, but was just a bit lacking in both interest and succulence of meat.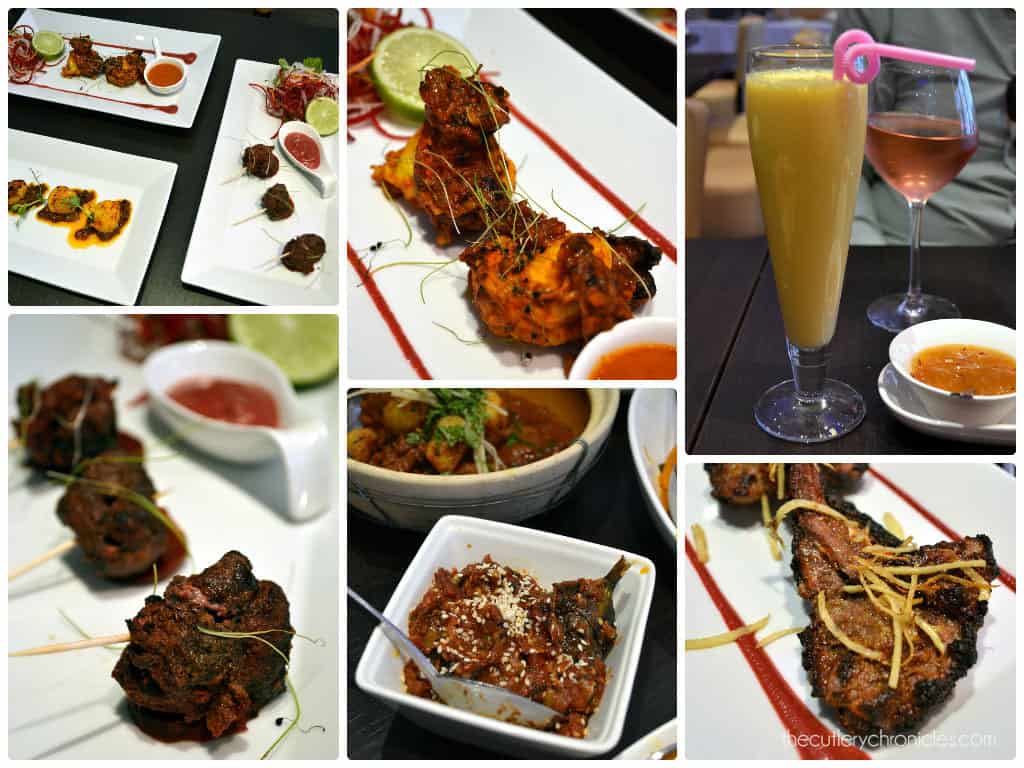 Mooshed up baby aubergine with sesame and a mustard and curry leaf sauce is difficult to ignore on the menu, and it didn't disappoint. But then there was the promise of whole grilled butterflied mackerel with a tomato and cucumber salad, which does nothing but call out to you on a hot June day. I have fond memories of eating exactly this whilst gently rocking on a boat surrounded by the azure of the Aegean on trips to Turkey.
But this was about as far from that as you can get. It looked great, all shimmering and golden, but the first bite told a different story. It was exceedingly tough, but worse than that, it tasted – wrong. It was detected instantly and I immediately extracted the offending mouthful – we left the rest of it untouched. My partner asked if it was cooked from fresh, they said it was. I don't know what was wrong with it, but it wasn't right.
For a Friday lunch, business was sparse. Those that were present were serving themselves from steel vessels on the side for the buffet deal. I think we were the only ones ordering a la carte, and so we waited a little longer than usual for the kitchen to manifest the dishes, but it wasn't a problem.
The interiors leave a lot to be desired, with every inch of surface area assaulting the eyes with varying degrees of beige and brown. The staff were nice enough, and perhaps there's a different vibe in the evening. This has the potential to be a decent local, and fulfill that requirement I'm sure it regularly does. But competition for Indian cuisine in London is tough and standards elsewhere are too high for me to hurry back.
Liked lots: spicy prawns and green banana with mango
Liked less: mackerel, interiors, lunch-time atmosphere
Good for: a reasonably priced lunch if you happen to be in the area; a candidate as a decent local
My rating: 3/5
Find the menu on Zomato.
Afiyet olsun.
Note: I was invited as a guest to review this restaurant.