Last Updated on May 16, 2013 by Leyla Kazim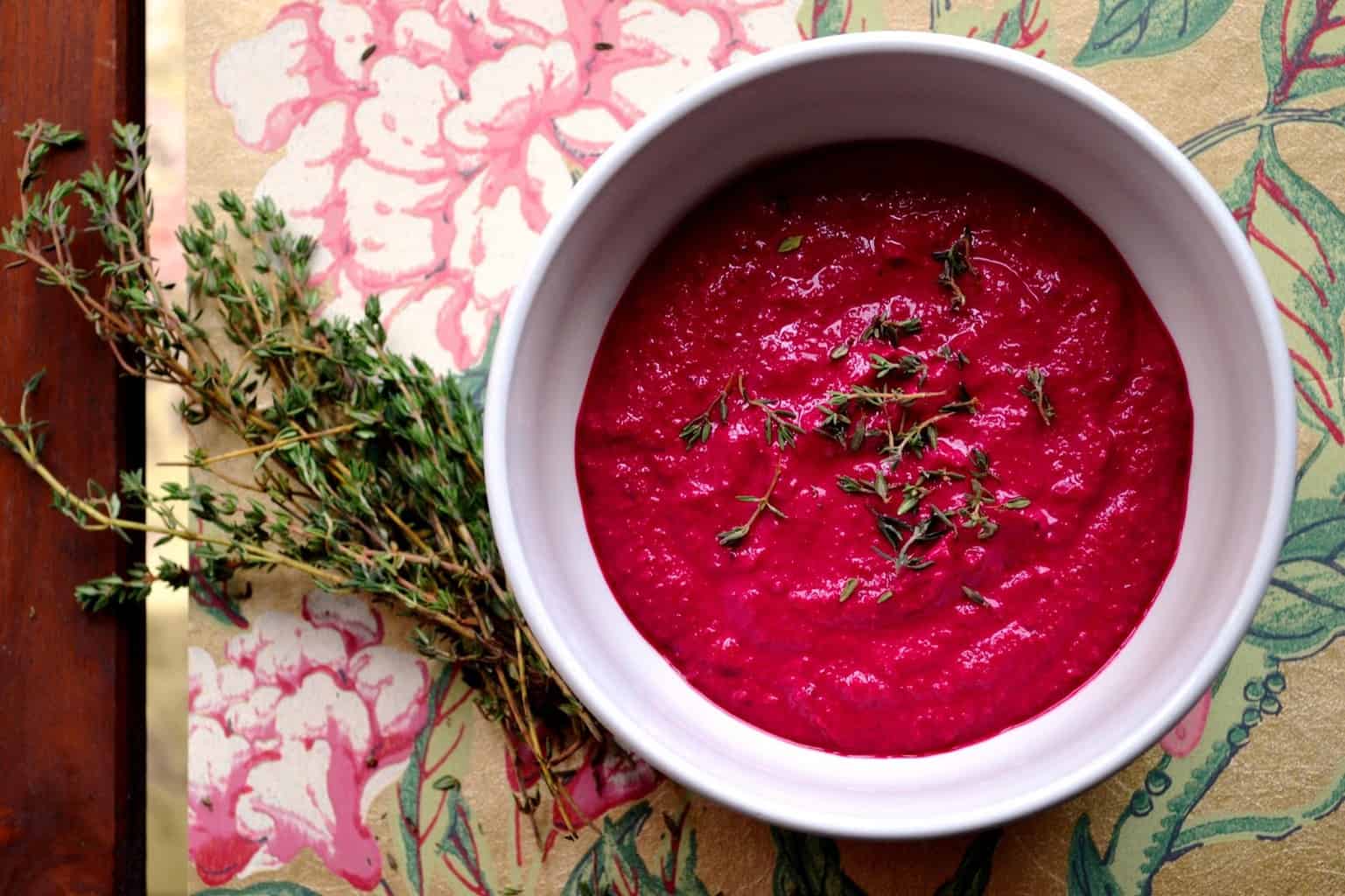 There are few ingredients that have as intense a colour as the deep flesh of beetroot. Combine purple with the white of quark and you'll end up with a bowl full of colour and goodness that will brighten up any spread.
This dip combines the earthiness of beetroot with the sweetness from soft roast garlic but the clinching flavour here has got to be the thyme. When wazzed up with the cream cheese, you'll be left with a sin-free thick and creamy dip that goes with almost anything. I keep a bowl of this in the fridge as often as possible and have it as a side with a range of dishes from fish pie, to left over pizza, to spreading it on toast and topping it with sardines. An all round winner – I am yet to introduce it to someone who hasn't fallen for it.
Quark
If you haven't heard of quark before, it's time to get acquainted. Meaning "curd" in Slavic, quark is a soft, white and un-aged cheese made from whey. It has a much lower fat content than other cream cheeses (99.8% fat-free) and is popular in Scandanavia and Eastern Europe. Where a dish requires a voluptuous creaminess, I often use quark in place of higher fat alternatives. It both cooks well and is also excellent used in desserts. Best of all, you'll find it in all the standard supermarkets.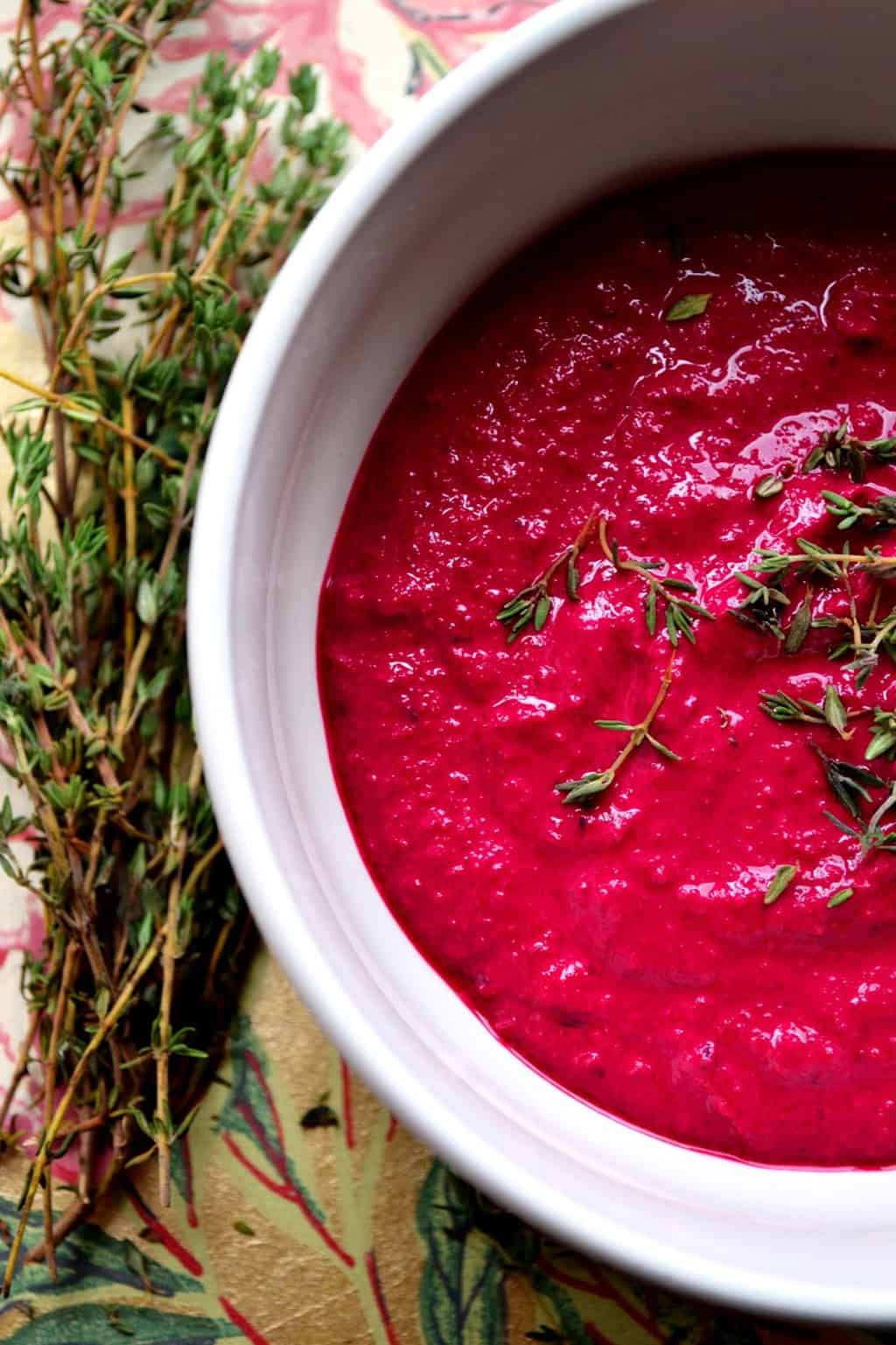 Fat free creamy beetroot and thyme dip
250g quark
3 x medium beetroots
4 x garlic cloves
small bunch of thyme
salt and pepper
olive oil
Pre-heat your oven to 180C (fan). Place the beetroot (whole) and garlic cloves in an oven dish and drizzle a little olive oil to coat. Seal the dish with tin foil and place in the oven until the beetroot is soft and can be pierced to the centre with a knife.
Tip Be sure to put the beetroot in whole. If you chop them up their juices will bleed during cooking.
Tip Take the garlic cloves out as soon as they're soft – they'll be done some time before the beetroot. If you leave them in too long, they'll go hard and brown.
Remove from the oven and allow to cool. When they're cool enough to habdle, peel off the skins – there's no need for a peeler as they'll come away in your fingers. Quarter the beetroots and squeeze out the garlic from their skins. Put them in a food processor along with the quark and the leaves from a good few sprigs of thyme. Season with salt and pepper and wazz. Be sure to taste the dip and season further as you wish – you may want more thyme or more seasoning. Spoon into a serving bowl and top with a few more thyme leaves.
Alfiyet olsun.